Find Your Perfect School
Premium Schools is an advertising-supported site. Featured or trusted partner programs and all school search, finder, or match results are for schools that compensate us. This compensation does not influence our school rankings, resource guides, or other editorially-independent information published on this site.
Even though nursing is frequently included among the professions that are in demand and rising, earning an associate degree in nursing can take some time, as well as a bachelor's degree.
Finding a school that provides online associate degree programs is the answer, as it is for many other majors. Students may fit needed nursing courses around their schedules thanks to the flexibility of online learning.
On the other hand, the nature of online degree programs in nursing, which demand clinical requirements and extensive coursework, does not naturally lend itself to distance learning. Because of this, an associate degree in nursing program is not typically entirely online. Online ADN programs that fit your schedule may not be as easy as you think… but we have found a few options to consider.
Quick audio summary:
---
Quick Summarization:
To become a registered nurse (RN), you must complete an associate degree in nursing. Online associate nursing programs prepare students to obtain an RN license. Most online nursing programs emphasize practical nursing skills where students can learn about pertinent laws and gain leadership abilities.

Students complete both online and in-person clinical rotations. In addition to its online classes, most online programs demand on-campus activities like labs.
---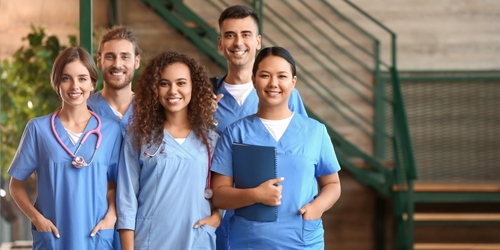 Methodology
Numerous Associate in Nursing programs are offered across the country, but only a few meet the standards! Our list of the best programs consists of Nursing degrees that produce the best healthcare professionals owing to these distinctive features that point to overall program excellence. Check out our selections for the best online associate degree programs in Nursing:
A hybrid instruction format, wherein students engage in discussions online for some courses and attend on-campus classes that require their presence for the use of the equipment and practical learning,
Coursework that emphasizes the core foundations of an ADN online program equipping students with the basic skills required to advance to a bachelor's degree or pursue entry-level work,
Transfer Pathways for an easy step toward a four-year degree in nursing following the completion of the associate program,
Faculty members with outstanding credentials that hold terminal degrees in the Nursing field,
Provides an accredited nursing program from academic organizations that have established the standards for teaching Nursing at the associate degree level,
Esteem among nursing associations that promote discipline and uphold the standards of the practice.
Check out our Methodology for more information.
---
Best Online Associate in Nursing Degrees
Rasmussen College
Rasmussen College is known for offering one of the top online ADN programs for students without prior nursing experience. The Associate Degree of Nursing (ADN) is a hybrid nursing program that allows students to gain the flexibility of online learning and the individualized, high-investment learning of a face-to-face clinical environment. Additionally, this associate degree in nursing enables students to experience the real-world challenges of a medical setting.
Program coursework includes:
Nursing Care of the Older Adult
Mental and Behavioral Health Nursing
Dimensions of Nursing Practice
Role, Scope, Quality & Leadership in Professional Nursing
The college uses some of the best simulation technology available for online associates in nursing degrees. Peer-group collaboration is also made feasible by online learning initiatives, which are intended to develop excellent communication skills.
---
Jefferson Community College
Jefferson Community College offers a general associate degree in nursing and an expedited LPN to RN summer bridging program. JCC's online Associate Degree of Nursing (ADN) is one of the most selective online ADN programs. The hybrid online ADN program offers a career-focused curriculum that prepares students for the industry's demands, so they know what to expect and how to achieve after graduation.
Program courses include:
Human Anatomy and Physiology with Laboratory
Pharmacology
Medical Microbiology with Laboratory
Maternal Newborn Nursing
Behavioral Health Nursing
Jefferson Community College is known for competitive nursing admissions due to its high statistics for student performance in this area. 75% of students finish the program within six months of graduating, 89% of students pass the licensing and NCLEX RN exams, and 92% of graduates are employed as registered nurses.
---
Harcum College
A well-designed nursing curriculum is available at Harcum College, where students can obtain an Associate of Science in Nursing (ASN). This is a hybrid program that mixes on-campus classes and online courses. In addition to traditional education, this nursing program will also have supervised clinical experiences to teach students how to use fast thinking in life-or-death circumstances.
Program courses include:
Human Anatomy & Physiology
Nursing Theory
Microbiology
Human Development
Harcum sets itself apart by adhering to a conceptual framework-focused educational philosophy. For instance, this associate degree nursing program will prepare its students to view patients on a health-disease continuum rather than the black-and-white paradigm of illness and health as polar opposites, implying a more complicated and realistic system.
ASN students will study holistic health practices in addition to the generally recognized lab and clinical courses to fulfill the needs of the person and assist them in remaining within the parameters of their goals.
---
Herzing College
For students who want to blend traditional classroom instruction with online learning in a clinical setting, Herzing College's Associate of Science in Nursing (ASN) will be perfect for you. With general education classes available online, you can finish most of your prerequisite courses at your own convenience and at any time.
Herzing, however, uses a local network of healthcare facilities to provide clinical training so that students can finish real-world clinical training.
This nursing program is also made to suit students who want to go from being Licensed Practical Nurses to Registered Nurses by converting prior education to credit hours. It takes fewer than two years to finish the ASN curriculum. The 72 credits are typically completed in 20 to 24 months by students.
---
Excelsior College
The Excelsior College Associate of Applied Science in Nursing program is a fully online program that requires students to complete 66 credits to graduate. This competency-based associate of applied science program allows students to build nursing knowledge through online and traditional educational experiences, apply their knowledge, and prove competency in clinical settings.
Furthermore, coursework is delivered in eight-week courses online, allowing students to take the courses independently.
Program courses include:
Essentials of Nursing Care: Health Safety
Foundations in Nursing Practice
Health Differences Across the Life Span
Clinical Nursing Practicum
Competencies for Contemporary Nursing Practice
This program will extensively prepare students to take the NCLEX RN exam to become registered nurses and provide direct nursing care. The associate degree in nursing program at Excelsior stands out thanks to a solid dedication to faculty participation and advisor control.
Students will receive supervision and coaching despite the degree program being entirely online to ensure they reach their performance objectives.
---
Northwestern Michigan College
With the express purpose of preparing highly qualified registered nurses, Northwestern Michigan College offers an Associate Degree Nursing (ADN) program. The ADN program can be completed online in an asynchronous learning environment, where students work at their speed and according to their own schedule objectives.
Peer collaboration is made possible by simulated healthcare settings encouraging effective communication and teamwork.
Program courses include:
Fundamentals of Nursing (Lecture and Clinical)
Pharmacology
Lifespan Nursing Lecture and Clinical
Practical Nursing Roles & Issues
Acute Care Nursing
Nursing Management
There is also an LPN to RN curriculum available for students with prior nursing experience that uses a generous credit-transfer policy to make the transition as quick and economical as possible. Another option for students is to enroll in an LPN program.
---
East Mississippi Community College
East Mississippi Community College (EMCC) provides two main degree options for aspiring nursing students. A generic Associate Degree in Nursing (ADN) is available to accommodate entry-level students and prepare them for careers as registered nurses. An accelerated program is designed for students who already hold a Licensed Practical Nurse certification and want to become Registered Nurses quickly.
Students from this associate degree in nursing program will benefit from a curriculum and teaching methodology with a narrowly focused mission: to promote innovation in pursuing lifelong health and wellness.
EMCC students will learn to focus on the individual's life as a whole rather than be constrained by a focus on immediate symptomatology, whereas many programs get absorbed with the data-based investigation of acute symptoms and disease.
Program courses include:
Anatomy and Physiology
General Psychology
Nursing II
Intro to Sociology
---
Columbus Technical College
Columbus Technical College's Associate Degree in Nursing (ADN) can be completed online and consists of 70 semester hours, typically finished in two to three years. Students having an LPN certification can quickly and easily obtain their RN certification through a summer bridge ADN program.
An interdisciplinary awareness of health and sickness and the conceptual frameworks for each will be ingrained in ADN's prospective students without prior LPN experience as they move through the curriculum.
The prudent management of resources is also a priority for CTC's ADN program. ADN students will learn how to collaborate with team members and use all available information to get the best results because a registered nurse's performance frequently rests on how well they can use the tools and resources made available to them.
This associate degree in nursing program also ensures students know how to work in a team through clinical teamwork highlights.
---
Washtenaw Community College
Washtenaw Community College is one of few nursing schools statewide to receive the honor of being a "Center for Excellence in Nursing Education." In addition to its outstanding distinction as a nursing school, WCC provides more Associate of Nursing degree options than many other institutions:
AAS – LPN to RN
AAS – RN
AAS (Management BS Associate) – RN/EMU Technology
AAS (Completion Associate) – RN/EMU BSN
AAS (BSN Associate) – RN/UM
WCC's online AAS nursing programs are the most exclusive on the list. The associate degree in nursing program only accepts 100 students each year. Additionally, the simulation lab allows admitted students to experience hundreds of simulated clinical emergencies in real time.
---
Durham Technical Community College
Durham Technical Community College's Associate in Applied Science in Nursing degree program is available both on-campus and online. With an emphasis on building upon key disciplines in the field, including healthcare, nursing practice, and holistic individual, this program equips students with skills, knowledge, and strategies to integrate safety and quality into nursing care.
Students learn in a dynamic environment, with both classroom and clinical experiences on offer. The program requires students to complete 70 credit hours of coursework. Some of the subjects tackled in the curriculum include:
Anatomy and Physiology
Introduction to Health Concepts
General Psychology
The Durham Tech Nursing program is accredited by the Accreditation Commission for Education in Nursing. Graduates can apply for the NCLEX or National Council Licensure Examination.
---
Madison Area Technical College
Madison Area Technical College offers an Associate Degree in Nursing with a hybrid learning format. Some of the coursework will be available online, and others must be taken in person. The program focuses on equipping the student with judgment and technical competence that are integral in providing nursing care to patients of all ages.
Madison's program is available either part-time or full-time, making it a great choice for students already working.
The program curriculum is composed of courses that account for a total of 61 credit hours. It includes courses such as:
Anatomy and Physiology
Development Psychology
Nursing Skills
Nursing Fundamentals
Nursing Pharmacology
Nursing Health Alterations
Mental Health Community Concepts
Most students can finish the degree in 2 years. Graduates of the program can apply for the NCLEX-RN exam. The program has earned the nod of the Accreditation Commission for Education in Nursing.
---
Purdue University
Purdue University gives students who want to pursue a nursing career an opportunity to acquire the skills and knowledge necessary to succeed. Their Associate of Science in Nursing degree program combines virtual and face-to-face hands-on learning. The courses can all be completed online, along with online activities that feature videos, tests, quizzes, simulations, and discussion boards.
Some of the courses on offer within the curriculum include:
Pharmacology for Nursing
Medical-Surgical Nursing
Maternal Infant Nursing
Pediatric Nursing
Mental Health Nursing
Students will also get the chance to participate in complete lab and simulation experiences at a local healthcare facility with Augusta, the Cedar Rapids area, Des Moines, or Lincoln. The chosen locations are equipped with medical tools typically used in the field and simulators for clinical scenarios.
---
Community College of Philadelphia
The Community College of Philadelphia is one of the many higher learning institutions in the country that offers an Associate in Applied Science in Nursing. This degree aims to provide students with the proper education and training necessary for the critical role of nurses, which often includes providing treatment, support, and education to patients and family members.
The nursing program has the acknowledgment of the Accreditation Commission for Education in Nursing. It also holds approval from the Pennsylvania State Board of Nursing.
This nursing degree features an innovative curriculum that can be partly completed online. It fuses distance learning and hands-on experience with opportunities to take part in supervised time in hospitals and geriatric settings. Some of the courses covered in the 64-credit-hour program include:
Nursing
Anatomy and Physiology
Biology
Computer Applications and Concepts
Intro to Sociology
Statistics for Science
The Associate in Nursing program at the Community College of Pennsylvania is a National League of Nursing-designated Center of Excellence.
---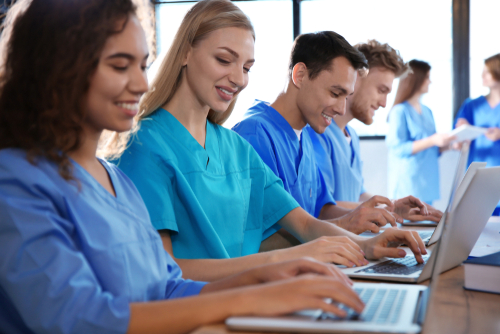 What You Should Know About Associates in Nursing Degrees
There are three primary associates in nursing programs:
Associate Degree in Nursing (ADN)
Associate of Science in Nursing (ASN)
Associate of Applied Science in Nursing (AAS)
Distinguishing these nursing degrees will help you decide which nursing program best suits your needs. So what's the difference between these three associate nursing degrees?
While the professional outputs provided by these associate's degree program tracks may not differ significantly, the student experiences of each nursing degree type vary greatly. These variations primarily relate to educational philosophy, the level of program requirements, and to a lesser extent, coursework topic areas. All nursing degree paths—ADN, ASN, and AAS—will prepare students to sit for the National Council Licensure Examination to become licensed as registered nurses (RNs) or licensed practical nurses (LPNs), but the route there will differ.
For example, the term Associate Degree in Nursing (ADN) is used more broadly to refer to an associate's degree in nursing and merely denotes a concept-focused curriculum. An ADN program may use a method of instruction more in line with a liberal arts curriculum.
The Associate of Science in Nursing (ASN) sets itself apart in several ways. Depending on the curriculum, students might anticipate that an ASN will offer coursework in a broader range of subject areas, such as psychology, physiology, and social science.
The Associate of Applied Science (AAS) designation often denotes a curriculum created to satisfy business requirements. This type of nursing program usually highlights research techniques and current data trends.
However, students should focus on learning about the specifics of a nursing program rather than on inferring those details from the associate degree's name. It's better to avoid making assumptions about the distinctions between an ADN, ASN, and AAS degree, as such assumptions could be different depending on how colleges and universities apply them to the program.
What Do Associates in Nursing Degree Programs Consist of?
Learners are prepared for the NCLEX-RN or LPN exam through online associate nursing programs. Nursing fundamentals are covered in core coursework. Additionally, students study pharmacology and nursing for behavioral health. Students receive training in nursing techniques for caring for elderly and pediatric patients.
Through clinical components, students get to practice essential nursing skills. Examining medical records, keeping track of symptoms, and giving medication are all skills nurses learn.
Keep in mind that specific courses vary by program.
Nursing Foundations
An introduction to fundamental nursing concepts and procedures is provided in this introductory course. Students gain knowledge about how to deliver moral nursing care. They also learn how to make patient-safe surroundings. Students develop skills in health promotion and education.
Maternal and Pediatric Nursing Care
This course may also be known as family nursing or reproductive nursing care in some programs. Nursing theory and practice are covered in the coursework for helping parents and young children. Students gain knowledge on how to offer pediatric and reproductive nursing care. During a clinical component, students put their knowledge of family nursing into practice.
Pharmacology
Students receive instruction on proper medication administration. Students gain knowledge of the uses and side effects of typical medications. Students investigate how various drugs interact with one another. The emphasis of the training is on being sensitive to patients' psychological, social, and physical requirements.
Nursing in Complex and Multiple Patient Care
Registered nurses interact with numerous healthcare providers and handle a variety of patients. Students in this advanced course learn how to handle a heavy caseload of patients. Assignments, a simulation lab, and a clinical rotation are all completed by students. These and other situations are similar to everyday working circumstances.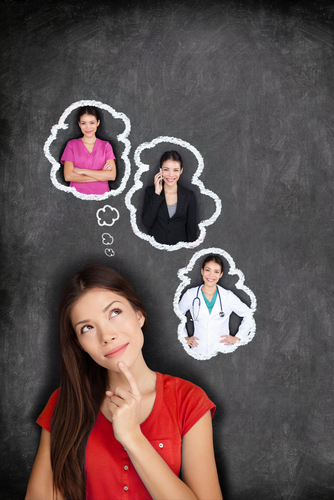 Associate in Nursing Degree Career Path
Ambulatory Care Nurse
An ambulatory care nurse works outside a hospital setting and provides routine medical care to patients with acute and chronic illnesses. These professionals will almost certainly solely work with people on an outpatient basis.
Average Annual Salary: $73,361
---
Travel Nurse
Insufficiently staffed healthcare facilities frequently hire travel nurses. Facilities anticipate carrying out all of the typical nurse's responsibilities with little to no care context. Travel nurses must therefore learn to feel at ease working in these frantic, hectic settings.
Average Annual Salary: $117,490
---
Psychiatric Nurse
Specially trained nurses, known as psychiatric nurses, care for the psychological and physical well-being of patients with behavioral or mental health issues.
Average Annual Salary: $128,074
---
Hospital Nurse
A registered nurse or RN working in a hospital is known as a hospital nurse. They deal directly with sick, injured, and disabled patients. Although they often manage several cases simultaneously, they work with patients one-on-one.
Average Annual Salary: $84,099
---
Home Health Nurse
Home health care nurses give patients individualized treatment in their homes. These patients could be seriously ill, elderly, or incapacitated. They could also be in the process of healing from an injury, surgery, or an accident. Additionally, home health nurses can offer continuous care, support, and education to expectant women and new mothers.
Average Annual Salary: $102,670
---
Long-Term Care Nurse
A nurse specializing in long-term care is known as a long-term care nurse. Patients with serious illnesses, wounds, and other disabilities fall under this category.
Average Annual Salary: $78,984
---
Rehab Nurse
A nurse specializing in assisting persons with disabilities and chronic illnesses to achieve their best possible health is known as a rehabilitation nurse. By establishing attainable goals and treatment programs, rehabilitation nurses help patients progress toward independence.
Average Annual Salary: $86,639
---
Occupational Health Nurse
To help improve the health and safety of employees and other community groups, occupational health nurses operate in both industrial and community settings. An OHN's job can take on a wide variety of responsibilities, depending on the location of their employment.
Average Annual Salary: $80,054
---
Hospice Nurse
Hospice nurses are responsible for making patients comfortable rather than administering therapies that lengthen patients' lives. This type of care is frequently referred to as end-of-life care. Patients with six months or less to live are typically allocated a hospice nurse.
Average Annual Salary: $83,768
---
Community Health Nurse
A public or community health nurse seeks out those in need and helps them. Community health nurses lead initiatives to assist vulnerable groups of people, whether they are helping the elderly, young pregnant women, or crime victims.
Average Annual Salary: $66,867
Professional Organizations for Nursing Students
While you're still in school, joining a nursing organization is crucial. You might find a home in a nursing student group from your earliest nursing interests to your postgraduate studies. Before starting your job, you develop your professional networks and online portfolios.
Here's a list of the top 3 nursing organizations for students:
Health Occupations Students Association (HOSA)
HOSA is one of the oldest federally-recognized associations for nursing students. This organization seeks to improve national awareness and education on high-quality healthcare. Aspiring nurses still in high school can apply for membership and participate in conferences, seek higher education scholarships, and attain alumni support.
National Student Nurses Association
NSNA provides local or school-specific chapters nursing students can join. Undergraduate nursing students can seek for scholarships to finish their degrees. The NSNA provides helpful discounts, expert literature, and tools for career development.
American Association of Nurse Practitioners
This national nursing organization supports and promotes the well-being of nurse practitioners and students via a team of elected executives from among its members. This nurse practitioner association provides numerous business and research resources to assist current and future NPs in developing their education, training, and essential academic skills.
---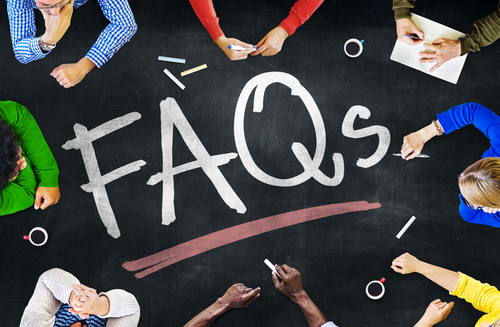 Frequently Asked Questions
Is an LPN required before obtaining an online associate in nursing degree?
No, becoming an LPN is not a prerequisite for pursuing an associate's degree in nursing. The programs that are expressly created for those who already hold an LPN tend to be less comprehensive than other programs, take less time to complete, and require fewer credits. The majority of ADN online programs are intended for people without any prior nursing certifications.
How long are online ADN Programs?
For full-time students, online associate degrees in nursing can be completed in two years. This may take longer for part-time students.
Depending on how many lectures and clinical hours a student completes each semester or how many credits transfer from other colleges or universities, prerequisite courses, and other associate nursing degree requirements may take an additional one to two years to complete.
Can I earn my BSN after my ASN?
You should pursue an Associate of Science in Nursing rather than an Associate of Applied Science if you intend to continue your nursing education with a Bachelor of Science in Nursing degree, which can also be earned online.
The AS offers to transfer credits that can be applied to a bachelor's degree program or BSN program, whereas the AAS degree is primarily aimed at students who will be joining the workforce right away.
Will I have to attend lab and clinical at the school?
Yes. These online universities mandate that all labs and clinics be taken on the main campus. Online learners working at their own pace must be ready to visit locations close to the school's campus.
Are nursing careers worth it?
Nursing jobs are in demand and are very rewarding as a career choice. Opportunities abound for a lifetime in the nursing profession. Nursing employment is expected to rise to 6% by 2031.
---
Key Takeaways
Although many nurses hold bachelor's degrees or more, entry-level positions in this field call for an associate degree program in nursing.
An online associate nursing program trains students for various vocations in the medical field. After completing their online nursing programs or a traditional nursing program, graduates can find employment in the medical area as nurses.
You cannot earn a nursing degree 100% online. The reality is that nursing is a hands-on career. Thus, a certain amount of your nursing education must be completed in a classroom, laboratory, or clinical setting under the supervision of trained teachers, RNs, or LPNs. That said, online nursing programs can be partially (the academic part, that is) completed through online learning.
---
Additional Resource: