Find Your Perfect School
Premium Schools is an advertising-supported site. Featured or trusted partner programs and all school search, finder, or match results are for schools that compensate us. This compensation does not influence our school rankings, resource guides, or other editorially-independent information published on this site.
The demand for professionals with specialized skills in the healthcare industry is rising due to an uprising of people who need specialized treatment for unique health disorders, such as respiratory disease or illness. You will need to earn your online Associate's in Respiratory Care to begin your career in this field.
One of the growing health concerns in the medical field is cardiovascular and pulmonary issues and conditions; according to a survey, there are 82.6 million people that suffer from one or more respiratory problems.
According to another source, the third leading cause of death is a chronic obstructive pulmonary disease (COPD).
Quick audio summary:
---
Quick Summarization:
Earning an online respiratory care or respiratory therapy degree will prepare you for a career in high demand as the prevalence of lung disorders is predicted to rise. A two-year program leading to an online associate's degree in respiratory care consists of professional and general health science courses.
Students will have a deep technical understanding and the ability to assess, manage, and care for patients with breathing and other chronic respiratory diseases. Some online degrees, however, call for you to complete practical training or an internship because this associate's degree entails evaluating patients.
---
Get Ready To See Your Choices! Explore The Top Schools Using These Quick Links:
Methodology
If you're interested in helping treat patients with respiratory problems, you can start by earning an online associate in Respiratory Therapy or Respiratory Care degree! Explore our list of the best options and evaluate the online colleges and the online associate degree program features featuring Respiratory Care:
100% online or distance learning or hybrid coursework for students seeking to complete this introductory academic program in Respiratory Care in the most convenient way possible,
Emphasis on the fundamental principles, theories, and applications in Respiratory Care, as an important health-related discipline, enabling students to pursue a bachelor's program or obtain competence for a possible career opportunity,
A virtual education platform or Learning Management System that emphasizes easily accessible coursework and student resources, as well as a conducive environment for online students,
Transfer Pathways for students planning on attending a bachelor's program after earning their associate degree,
Instructors and academic personnel consisting of Respiratory Care practitioners or Respiratory Care experts,
Financial assistance opportunities to help online associate students fund their degrees,
Proper and updated accreditation status evidencing the online college and Respiratory Care program's adherence to academic standards,
Affiliation with or membership in associations advancing the Respiratory Care practice
Learn more about our ranking process by visiting our Methodology page.
---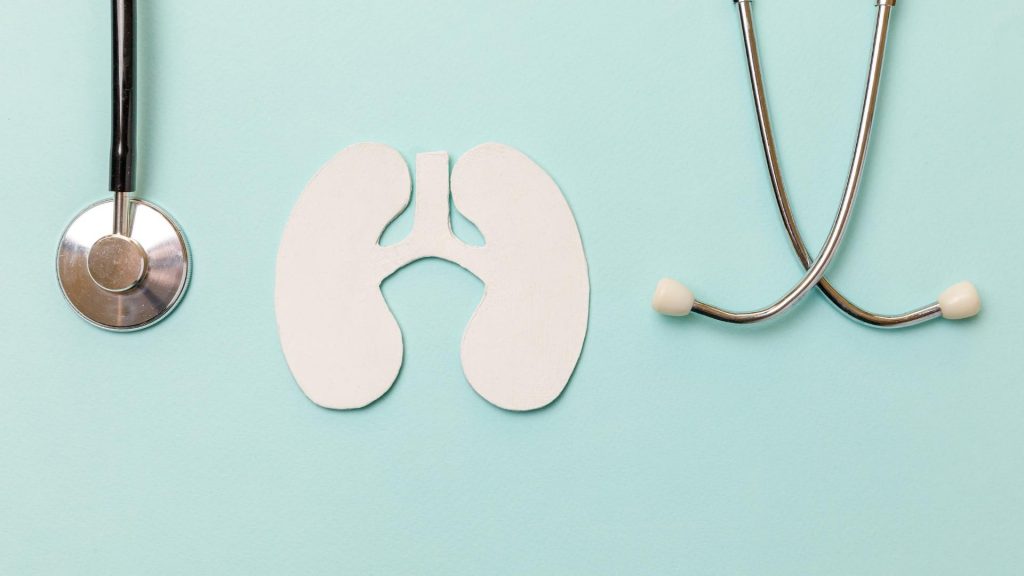 13 Best Online Associates in Respiratory Care Degrees
East Tennessee State University
East Tennessee State University runs one of the country's leading 100% online AS/AAS in Respiratory Therapy. This online associate degree in respiratory therapy is a degree completion program where students can earn credit hours transferable to a bachelor's degree in the same field. The program requires students to complete general education courses and progress to respiratory care majors, such as:
Allied Health Professionals
Interprofessional Allied Health Teams
Research in Allied Health
Leadership in Allied Health
Information Management for Allied Health Professionals
Patient-Centered Practice
Clinical Education IV
Gerontology and Health
ETSU's online associate degree will prepare students for a demanding career in cardiopulmonary. Students must complete the comprehensive coursework in two years to graduate. You'll also be prepared to sit for registered respiratory therapist credential exams.
---
Seminole State College of Florida
Seminole State College of Florida's online Associate of Science in Respiratory Care degree is one of the most extensive and selective respiratory care degrees that prepare students for the professional field. While courses can be taken online, students must participate in clinical practice and complete the required clinical hours to graduate. Students will need to coordinate with their local hospitals or extended-care facilities and sign up for practice hours.
Student coursework includes:
Foundations of Respiratory Care Lab
Principles of Respiratory Care
Cardiopulmonary Physiology
Pediatric Respiratory Care
Intro to Pharmacology
Advanced Respiratory Pharmacology
Respiratory care students will be prepared to take certifications and licensure exams, such as the Registered Respiratory Therapist (RRT) and National Board for Respiratory Care examinations for Certified Respiratory Therapists (CRT). Additionally, you can transfer credit hours earned in the associate degree to continue to a bachelor's degree in respiratory care or other health sciences.
---
Muskegon Community College
Muskegon Community College offers an online Associate of Applied Science in Respiratory Therapy that introduces students to critical care for adult, neonatal, and pediatric patients to develop the skills they need.
Students, however, need to complete clinical practice to apply their knowledge of the respiratory therapy program and enhance their skills to become more competitive in the field. The associate of science in respiratory therapy curriculum includes extensive coursework, such as:
Respiratory Therapy Physics
Medical Terminology
Biomedical Ethics
Equipment & Procedures
Physiology
Pulmonary Pathophysiology
Cardiovascular & Renal Physiology
Pediatric-Neonatal Critical Care
Pulmonary Diagnostics & Rehabilitation
This associate degree is a curriculum that combines didactic and clinical education to enable the simultaneous presentation of respiratory care theory and related clinical practice. Most West Michigan hospitals, including Grand Rapids, offer clinical practice to nearby students. Students not living in the area will need to contact academic advisors and discuss clinical hours.
---
Pennsylvania College of Health Science
The hybrid Associate of Applied Science in Respiratory Care at Pennsylvania College of Health Science prepares students for a career in cardiopulmonary through online learning and hands-on experience.
Students in the program will explore the most advanced respiratory treatments from experts in the field and through clinical rotations. Program coursework includes:
Human Anatomy & Physiology
Methods of Patient Care
Respiratory Care Procedures and Diagnostics IV
Advanced Level Respiratory Care Review
Ethical and Legal Dimensions in the Health Sciences
Pennsylvania College of Health Science has one of the highest job placement rates for respiratory care associate degrees. The school also provides academic advisors to help students transition to bachelor's degrees upon graduation.
The school, however, emphasizes that students without the COVID-19 vaccines are not guaranteed clinical rotations.
---
Valencia College
Valencia College offers a hybrid Associate in Science in Respiratory Care that gives students solid foundational knowledge and skills they can use to strive as future respiratory therapists. This online degree combines an advanced simulation lab, hands-on experience, and comprehensive online courses.
Additionally, students need to complete clinical hours before graduation under the supervision of licensed respiratory therapists to help them better interact with patients of all ages.
Courses in the program include:
Respiratory Disease Management
Basic Physiology Monitoring
Principles Of Mechanical Ventilation
Hemodynamic Monitoring
Advanced Life Support
Neonatal/Pediatric Respiratory Care
This respiratory care degree is one of the most selective online respiratory therapy programs; it requires all applicants to apply for drug testing and criminal background checks. While this might seem too demanding, this serves as a great help for students in landing internships and future employment. Additionally, this protocol is required by state/federal regulations and clinical agencies.
---
Southeast Community College
Southeast Community College's Associate of Applied Science in Respiratory Care is a hybrid associate degree program that combines online courses and hands-on lab hours in addition to required clinical practice hours.
Prospective students can tailor their program based on their current schedules, which makes it one of the best options for busy adult students. Courses in the online associate of applied science in respiratory care include:
Respiratory Anatomy & Physiology
Respiratory Care Principles
Respiratory Care Procedures
Critical Care Management
Respiratory Pharmacology and Pathology
Chronic Cardiopulmonary Management
Cardiovascular Principles
Upon first clinical rotation, students will be required to undergo drug testing to ensure clinics and hospitals that students are focused and clean during their entire clinical hours. Students are encouraged to file their FAFSA application and avail of financial aid provided by the federal government.
Additionally, Southeast Community College is strict with its computer requirements for online students to ensure that students get the best quality of the online program and avoid any interruption during online classes.
---
National Park College
National Park College offers an Associate of Applied Science in Respiratory Care in a hybrid learning format. This degree program is utilized through a blend of lab, classroom, and online courses that will last for 20-24 months, depending on the credits students take each semester. Upon graduation, students will be eligible to sit for board exams and begin their careers.
Coursework includes:
Foundations of Respiratory Care
Cardiopulmonary Assessment & Diagnostics
Respiratory Equipment & Basic Therapeutics
Adjunctive & Specialty Respiratory Care
Neonatal/Pediatric Respiratory Care
Students who wish to pursue bachelor's degree programs can use credits earned towards a bachelor-level degree. Additionally, the school offers a transfer degree completion program that allows students to obtain a spot at the University of Arkansas for a Bachelor of Science Cardio-Respiratory Care.
Both part-time and full-time students of the respiratory care program are eligible for financial aid.
---
American Career College
American Career College's Associate of Occupational Science in Respiratory Therapy is one of the most specialized respiratory therapy degrees. Students are equipped with solid knowledge and skills necessary to enter the professional field quickly.
This respiratory therapy program is divided into eight 10-week classes that start from general education courses to sciences and respiratory therapy core courses. Students should complete 420 hours of clinical rotation to graduate.
Respiratory therapy courses include:
Introduction to Respiratory Science
Cardiopulmonary Anatomy and Physiology
Adult Cardiopulmonary Pathophysiology
Cardiopulmonary Diagnostic Testing and Pulmonary Rehabilitation
Neonatal / Pediatric Cardiopulmonary Pathophysiology
Advanced Concepts
Aside from courses, practicum, and lab hours, students will also have prescribed subjects each semester. These courses will help students slowly and seamlessly adapt to the professional world.
This respiratory therapy program also involves biomedical engineering and technology that will give students additional advantages when applying for employment.
---
Miami Dade College
Miami Dade College prepares students to become certified and licensed respiratory therapists through its Associate of Science in Respiratory Care, which utilizes a hybrid learning format. Students will undergo extensive training using modern techniques and technology to enhance their respiratory care skills.
The curriculum requires students to work with doctors, respiratory therapists, and patients of all ages to practice administering several aerosol and humidity therapies, breathing treatments, and critical care methods.
Core courses include:
Respiratory Care Pathophysiology
Advanced Modalities and Monitoring
Principles of Mechanical Ventilation Laboratory
Pulmonary Studies
Perinatal and Pediatric Respiratory Care
MDC offers accelerated options that allow students to tailor their program to complete the degree quicker. Students become prepared to sit for certification and licensure exams.
---
Midlands Technical College
Midlands Technical College hosts an Associate Degree in Respiratory Care program for students who wish to pursue a career in the healthcare industry.
This degree equips them with skills that train them to become a part of a highly technical life-support team, patient educators, diagnostic labs, and rehabilitation specialists. In this program, they will gain clinical experiences integral to building competencies in the treatment, prevention, and rehabilitation of individuals who suffer from breathing abnormalities and traumas.
The program offers a variety of program options sequence that will give them greater flexibility. This means some of the courses can be taken in phases. Students have the freedom to pace their studies according to their schedules and needs. There are courses that are fully available online. Students also have the option to complete their coursework on campus or in a hybrid format. Some of the courses that are available online include:
Basic Anatomy and Physiology
General Psychology
Advanced Respiratory Care Transition
Contemporary Moral Issues
The required coursework amounts to 73 credit hours. Students who successfully earn this program are eligible to take their credentialing exams and become registered respiratory therapists. This will allow them to apply for licenses and will allow them to be employed as respiratory therapists.
Alternatively, graduates of this program can also transfer to a four-year institution and further their education by earning a BS in Respiratory Care.
---
Southeast Kentucky Community and Technical College
The Associate of Applied Science – Respiratory Care online program offered by Southeast Kentucky Community and Technical College prepares students to learn to use life-saving equipment and caring for patients with lung or heart problems. They will be taught essential skills and basic competencies integral to the profession of respiratory therapists.
The program's curriculum showcases specialized instruction in basic sciences, mathematics, communications, anatomy, and physiology. Students can attend school-based classroom lectures, online-supported courses, and laboratory experiences. They may also participate in clinical experiences in relevant areas, including hospitals and other healthcare settings. Courses within the curriculum include:
Human Anatomy and Physiology
Introduction to Sociology
Clinical Practice
Advanced Ventilatory Support
Emergency and Special Procedures
Advanced Diagnostic Procedures
Neonatal/Pediatric Respiratory Care
Fundamentals of Respiratory Care
Graduates are eligible to take the Registered Respiratory Therapist (RRT) exam. The Commission accredits the program on Accreditation for Respiratory Care (CoARC).
---
Keiser University
Designed for students wanting to become respiratory therapists, Keiser University's Associate of Science in Respiratory Therapy online provides students with a solid foundation in the field, helping them develop clinical skills, understanding of methodology, treatment techniques, the rationale for implementation, and diagnostic and cardio-respiratory care interpretation.
The curriculum focuses on providing students with skills and knowledge to adequately fulfill their roles as respiratory care practitioners in clinical settings. Students can expect to work on the following courses:
Clinical Respiratory Medicine
Pharmacology for Respiratory Care
Diagnostic Procedures in Respiratory Care
Special Topics in Respiratory Therapy
Clinical Practicum
Respiratory Therapy Management
Students can successfully earn the degree if they meet the program requirements, including completing 76-credit hours. The Respiratory Therapy major courses must be completed with a grade of "C" or higher. The latter is important before they can proceed to the next course in the sequence.
---
Pueblo Community College
The Associate of Arts in Respiratory Therapy online degree offered at Pueblo Community College is perfect for students pursuing a career in the healthcare industry. Led by instructors with more than 50 years of combined clinical experience, this program provides an online learning experience that allows working professionals to earn their degrees.
The program requires the completion of 72.5 credit-hour courses. This includes the following:
Human Anatomy and Physiology
Human Growth and Development
Introduction to Respiratory Care
Application of Science in Respiratory Care
Mechanical Ventilation
Neonatal and Pediatric Respiratory Care
This degree program requires prospective students to meet the admission requirements, including completing the application form and meeting application timelines. This associate's degree is accredited by the Commission on Accreditation for Respiratory Care (CoARC).
---
What You Should Know
One of the most in-demand medical occupations is respiratory care, so entering this field may take a toll on you. You'll sometimes work long hours helping doctors evaluate and treat patients with breathing problems.
Patients can be very young or very old. Airway management, mechanical ventilation, chest physiotherapy, lung expansion therapy, oxygen treatment, and pulmonary function tests are just a few operations that respiratory therapists can conduct.
While an associate degree is enough for practice, pursuing a bachelor's degree program is suggested to demonstrate your commitment to learning. This will eventually lead to higher job prospects and better pay.
Associate in Respiratory Care Common Courses
Principles of Respiratory Care
The didactic content in this course is written with the beginning respiratory care student in mind. This course offers a coverage of the history of the field, an introduction to respiratory care, fundamentals of patient safety, recordkeeping, ethical and legal implications of health care, physical principles of respiratory care, patient education, pulmonary rehabilitation, patient assessment and analysis, infection control principles, and HIV/blood-borne pathogens.
Pediatric Critical Care
This course highlights physiology, pulmonary problems, and related general and critical care procedures and treatment for neonatal and pediatric patients. This course also includes neonatal transportation and evaluation of the sick baby and child.
Cardiopulmonary Physiology
The cardiopulmonary system's anatomy and physiology are covered in this course. Physiological processes, such as the acid-base relationship, gas perfusion, ventilation-perfusion analysis, ventilator control functions, cardiopulmonary and renal hemodynamics, and blood gas interpretation analysis, are among the topics covered.
This course often includes advanced cardiac life support and chronic respiratory disease topics.
Respiratory Pharmacology
In this course, respiratory therapy students study the pharmacological concepts concerning the care of patients with cardiopulmonary disease. The course covers the anatomical structure and fundamental functions of the central and peripheral nerve systems, the principles of drug action, common drug calculations, basic drug administration techniques, and the impacts of drugs on various body systems.
Bronco-active aerosols that can be inhaled and other substances frequently used in the treatment of cardiopulmonary patients are addressed.
Associate in Respiratory Care Common Career Paths
Respiratory Therapists
Respiratory therapists help patients with breathing issues and cardiopulmonary abnormalities. They collaborate with healthcare specialists to create treatment programs and weigh the patient's options. Respiratory therapists are in charge of carrying out and adhering to the treatment plan.
Under the direction of a doctor, respiratory therapists can also manage respiratory therapy assistants.
Average Annual Salary: $61,830
---
Respiratory Therapy Technicians
These professionals work with patients under the direction of a respiratory therapist. They administer care following the treatment strategy created by the respiratory therapist and other medical personnel.
Although they do not have the same responsibility as a respiratory therapist, these professionals do many of the same tasks. A respiratory therapy technician doesn't usually work with patients in intensive care units or manage life support systems.
Average Annual Salary: $65,326
---
Pulmonary Function Technologists
Pulmonary function technologists set up the equipment and patients for diagnostic exams that involve lung function. They occasionally help the doctor perform these tests and record the results.
Spirometry, lung volume testing and oximetry are a few examples of the fundamental diagnostic procedures that pulmonary function technicians could be in charge of. They are frequently in charge of educating patients about tests and reassuring them before the surgery.
The most common settings for pulmonary function technologists are to work in our hospitals and doctor's offices, where medical professionals directly supervise them.
Average Annual Salary: $53,065
---
Sales
An associate degree in respiratory care will allow you to enter the field of sales and medical equipment rental. Manufacturers of respiratory devices frequently employ respiratory therapists to promote their goods in medical facilities and workplaces. To effectively show the machine and describe its uses and functions, respiratory therapists draw on their experience.
Sales reps frequently interact with clients and need to be able to connect with them successfully. They must be aware of the requirements of their customers and their merchandise. Good salespeople make it very obvious to customers how the things in question can meet their demands.
Average Annual Salary: $39,693
---
Sleep Disorders Testing & Therapeutic Intervention Respiratory Care Specialist
Polysomnography is rated and carried out by a sleep problem specialist, who also participates in the diagnosis and creation of a treatment plan for the disease. To be eligible to challenge this specialist board, one must have completed specialized training in sleep laboratories.
Average Annual Salary: $45,486
Respiratory Therapist Essential Skills
Communication
In the healthcare industry, effective communication is crucial. You will frequently communicate with patients, doctors, and other caregivers. Without efficient communication, you cannot provide excellent care.
Critical Thinking
The optimal course of action frequently requires respiratory therapists to analyze a circumstance or scenario critically. This might have to do with troubleshooting equipment or assessing a patient's clinical condition to provide recommendations for their treatment.
Time management
Respiratory therapists must balance the requirements of several patients, nurses, doctors, and other RTs. Knowing what is most crucial and who demands your attention first might be difficult. Watch your preceptor as they make time management decisions, and master this skill by probing them with questions as they go.
Cultural Competence
Respiratory therapists must show they are culturally competent to advocate for their patients and deliver top-notch care effectively. It is crucial to have empathy, comprehension, and respect for your patient's unique needs, attitudes, and beliefs.
Open-mindedness
You will undoubtedly make mistakes when switching from the classroom to the bedside for the first time. Unfortunately, some recent grads struggle when given chances to perform better. Gaining insight is how you'll advance.
Team player
If you want to succeed in the field of respiratory care, you need to be a great team player. You'll work in teams when assisting patients, especially those with critical conditions. When things get busy, offer to chip in, step up, and help. The same will be done for you by your teammates.
Commitment to lifetime learning
You should be creating your strategy for remaining up to date with the research and new data in our field as a recent graduate. How will you carry that out? This can be accomplished through participating in conferences, reading journals (perhaps joining a journal club), keeping an active membership in the AARC, and earning higher degrees. You have to choose your own development path.
Resiliency
Working in acute and critical care settings can be stressful and harm your general welfare. For managing this stress and preventing burnout, self-care is crucial. It is incredibly important to take time away from your job to spend time with your loved ones, engage in reflection and meditation, exercise, and other relaxing activities. Self-care is a requirement, not a luxury.
Respiratory Care Credentials and Licensure
After completing a respiratory therapist degree program, graduates are required to obtain licensure to practice within their state. Graduates must submit an online application through the NBRC website before sitting for the CRT or RRT tests.
Graduates who want to become respiratory therapists at the entry level must take the CRT exam. Candidates must be of legal age, hold either an associate degree or a bachelor's degree from an accredited online or traditional college, and have scheduled their exam for either 30 days before or 60 days after graduation to be eligible to take the exam.
A three-hour exam will assess your basic knowledge of patient data, medical equipment, and therapeutic methods. The written exam has 160 multiple-choice questions, of which the National Board grades only 140 for Respiratory Care. The remaining 20 questions of the exam are pretest items. Pretest questions are incorporated into the exam to create new questions for subsequent tests.
There are written and clinical components to the RRT exam. According to NBRC, the written section of the exam consists of 115 multiple-choice questions, of which 100 are scored, and 15 are pretest questions. These questions cover the same material as the CRT exam but at a higher level.
Individuals must demonstrate the necessary treatments for ten different patient conditions during the exam's 4-hour clinical component. People must, for instance, show how to manage a stroke patient on a mechanical ventilator or treat a baby with respiratory distress syndrome. You must be of legal age, hold a CRT credential, and have at least three years of experience working as a respiratory therapist before sitting for the RRT exam.
The finished tests are promptly graded as passes or failures. Candidates who don't pass will still have an opportunity to try again without a break in between tests.
The license is mailed to those who pass. By earning 30 Continuing Education Units (CEUs) and renewing their licenses with the NBRC each year, licensed persons keep their credentials current.
---
Frequently Asked Questions
How long does it usually take to become a respiratory therapist?
Most respiratory therapists are holders of a two-year associate degree in respiratory care or respiratory therapy. But a bachelor's degree, which normally requires four years of full-time study, makes applicants stand out in the labor market.
Are respiratory therapists respected?
One benefit of being a respiratory therapist is that this profession enjoys respect from society and the medical community. You will be seen as a capable and vital medical team member.
Is respiratory therapy a promising career?
Helping patients manage breathing issues is a rewarding profession for respiratory therapists. Employment in this field is anticipated to demonstrate a 14% growth in the number of job opportunities.
Is the respiratory therapy career a stressful job?
Respiratory therapy care can be demanding, especially for those who work in emergency rooms. There may be less stressful alternatives available in other settings, such as home healthcare.
Where do Respiratory therapists get paid the most?
California has the highest average wage for respiratory therapists, although other states also rank highly, according to official data.
Key Points to Ponder
Online associate degrees in respiratory care prepare graduates for a career in one of the fastest-growing medical areas.
Graduates will be able to help patients experiencing difficulty in breathing, including those with acute respiratory diseases.
Respiratory therapists are allied health workers in hospitals, nursing homes, and other healthcare facilities.
After graduating from the required degree program, students can work on obtaining their certifications and licenses to work as certified respiratory therapists.
It is also suggested to complete a bachelor's degree and possibly a master's degree to open greater job opportunities.
---
Additional Resource: