Find Your Perfect School
Premium Schools is an advertising-supported site. Featured or trusted partner programs and all school search, finder, or match results are for schools that compensate us. This compensation does not influence our school rankings, resource guides, or other editorially-independent information published on this site.
Politics is gathering much attention today, especially in the United States. And with this, many people are beginning to be interested in understanding this field's inner linings. If you're interested in past and present governance and how the political systems work, you'll thrive in a political science degree.
If you're a busy adult or someone who's not quite sure if this career is really for you, you can begin by enrolling in an online associate in political science degree. Online political science generally takes two years to complete and is most likely to require some on-campus classes.
Quick audio summary:
---
Quick Summarization

In a democracy where everyone gets an equal opportunity to express their opinions, political science plays an important role. A Political Science degree studies the established legal, judicial, and public policy frameworks. You will gain exposure to a global viewpoint in this curriculum that will aid in your understanding of how governments and their citizens create the laws and regulations that have formed civilizations.
Even though political science is the traditional pre-law major, an online political science degree can be used to enter various professions.
---
Explore The Schools That Offer the Best Programs! Use These Page Jumps:
Methodology
Your journey to a career in governance, policy, or politics is well within your reach, with an excellent array of Associate in Political Science online degrees you can choose from! Our selection presents the country's best programs that exhibit academic superiority owing to these salient features:
Delivered entirely online or in blended classes, enabling students to attend class with flexibility,
Features comprehensive coursework consisting of the fundamental principles, theories, concepts, political behavior, and the research methods involved in Political Science,
Develops in each associate degree student, the essential skills of critical thinking, public administration management, communication, writing skills, conduct research, and leadership skills,
Offers the expertise required for entry-level Political Science competence so that graduates become prepared for a bachelor's program or function in career opportunities in the field that they choose to take in political analysis,
Provides Transfer Pathway arrangements with four-year institutions for students' smooth transition to a bachelor's degree program in a related field,
Facilitated by a faculty of instructors with long-standing careers in Political Science,
Offers qualified students financial assistance and tuition discounts,
Appropriate accreditation is granted by academic organizations, according to the academic excellence required by the colleges and schools commission.
Learn more about our selection and ranking process by visiting our Methodology page.
---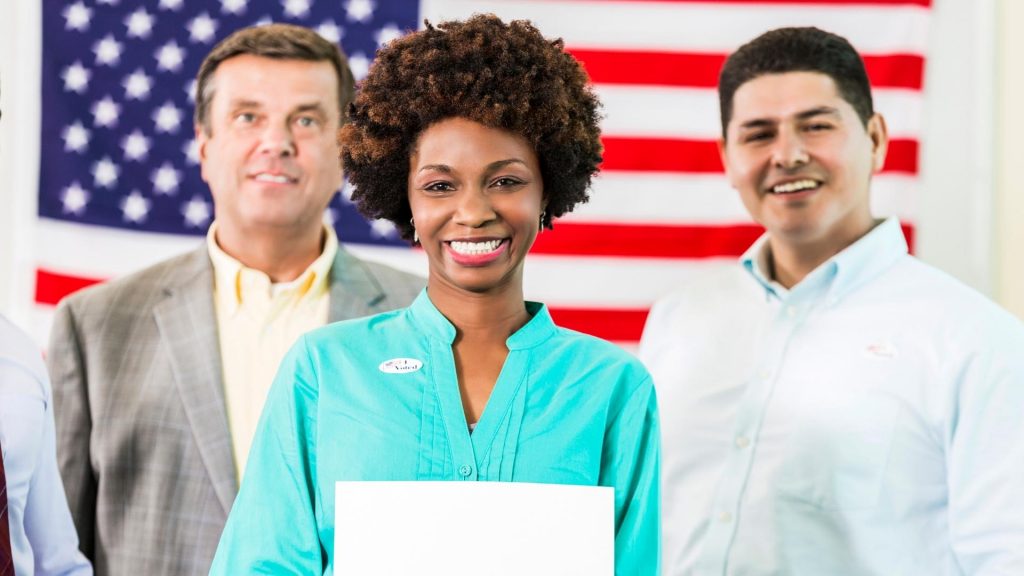 15 Best Online Associates in Political Science Degrees
Foothill College
Foothill College's online Associate of Arts in Political Science is among the country's best online political science programs. This online political science degree is aimed at students who want to develop their skills in political science and its branches through modern scientific tools in social sciences.
Aside from honing your skills in political science, this degree will also open doors for various opportunities in the public and private sectors, such as government agencies and businesses.
Online students will study several courses necessary to understand the ins and outs of political science, such as:
Introduction to American Government & Politics
Comparative Government & Politics
Honors Comparative Government & Politics
Introduction to Political Philosophy/Political Theory
Honors Introduction to Political Philosophy/Political Theory
International Relations/World Politics
Honors International Relations/World Politics
If you're interested in transferring to a bachelor's degree program after graduation, you can enroll in the school's AAT political science online degree. This online degree program will allow you to tailor your courses for transfer to California State Universities (CSUs). This degree usually adds up to 29 credit hours of your AA program only. Upon completion, you can lessen your time in the bachelor's program and quickly enter the professional field.
---
University of North Georgia
The Political Science Degree at the University of Georgia is an associate of arts pathway degree that requires students to complete 60 credit hours of matriculation to graduate. This political science degree allows you to take other classes while working towards the degree that best suits your interests. This online political science associate degree has several areas students need to complete: Areas A1, A2, B, C, D, E, and F.
It is in Area F where you'll encounter political science courses, including:
American Government
Introduction to Political Science
Global Issues
Comparative politics
International Politics
Upon completion, you'll be ready to work in the professional field. However, the school suggests you continue to a bachelor's degree to further your knowledge and skills and open more political science jobs and higher salary wages. The school guarantee that associate degree graduates can transfer 100% of their earned credits to the bachelor's degree as long as they keep their majors.
---
Casper College
Casper College's Associate of Arts in Political Science is a hybrid political science degree program that introduces students to the fundamentals of political science, which includes past and present governance and how the system works.
This political science degree helps students regulate themselves in civil society and earn a degree that will help them find an entry-level job related to the field. This degree requires students to complete 64 credits (70% online and 30% on-campus) in two years that include courses such as:
Intro to Political Philosophy
American and Wyoming Government
World Language
Politics of Europe
Issues in International Relations
Statistics for Social Scientists
Students planning on a bachelor's degree in political science can coordinate with the school's academic advisor to have a more tailored associate's degree program. Furthermore, the school also offers assistance for students seeking financial aid. This online political science degree program is also known for having one of the best job placements in the state.
---
Houston Community College
HCC offers an Associate of Arts in Government that helps students become political scientists through online political science degree coursework with the modern social science technique. This online political science curriculum is designed for students who plan to transfer to a four-year university and earn a bachelor's degree in political science or liberal arts, including degrees that emphasize diverse cultures and global issues. Courses in the AA in Government program include:
Foreign Language
Texas Government
Language, Philosophy, & Culture
United States History
Introduction to Political Science
HCC also offers career coaches to online students, allowing them to better plan their careers after graduation. Career coaches are responsible for guiding political science students in creating marketable resumes and cover letters and enhancing writing techniques. Online students can also file for FAFSA applications and receive financial aid.
---
Lansing Community College
Lansing Community College's Associate of Arts in Political Science degree program is entirely online, allowing students to study and complete the requirements at their own pace. While developing abilities in analysis, research, and other areas, this political science degree program will examine the nature of the power of state and local governments.
This political science degree is best for students who enjoy debates on current affairs. You'll be well-equipped to comprehend the dynamics that influence political processes upon graduation.
Courses in the Political Science program include:
American Political System
State and Local Government
Intro to Political Science
Introduction to Public Policy
Comparative Political Systems
International Relations
Students who complete this curriculum are also eligible to receive an LCC Certificate of Achievement in Transfer Studies, which satisfies the Michigan Transfer Agreement (MTA) between two- and four-year universities in Michigan. However, students still need to meet with the academic advisor to plan their curriculum.
*Website could be temporarily down.
---
South Texas College
STC's online Associate of Arts in Political Science, the most affordable online political science, is conducted entirely online to allow busy adult students to complete the degree on their own time. Students in the program will learn to compare the previous and present political systems that will help them become efficient in civil society.
This online political science program requires students to complete 60 credit hours of general education courses and political science majors, including:
United States History
Mexican-American History or African American History
Federal Government
Argumentation and Debate
Texas Government
Introduction to Political Science
Principles of Economics
This political science degree is best for students who enjoy debates on current affairs. Additionally, the North American Advanced Manufacturing Research & Education Initiative is headquartered at South Texas College financially and administratively.
According to the school, many political science degree graduates of the program continue to obtain online bachelor's degrees in political science or related majors.
---
Front Range Community College
The 100% online Associate of Arts in Political Science at Front Range Community College is a political science degree designed for transfer to traditional and online bachelor's degrees as junior-level students at some four-year universities in Colorado. This online political science degree will prepare students for the political field through extensive coursework that will allow them to understand how government systems work.
Political scientist students will explore diverse people, trends, and ideas that shaped what the world is today to be able to create effective political campaigns in the future. Courses include:
Intro to Political Science
American Government
Comparative Government
International Relations
On top of being affordable, almost half of the college tuition fee for its first two years, online students are eligible for financial aid through the FAFSA application. The schools offer a 100% transfer guarantee for students who do not change majors in a four-year university.
---
Cowley College
Cowley College delivers an online Associate of Arts in Political Science degree that trains students to become successful political science professionals and other related fields, such as law and government positions. This online degree is transferable to four-year universities; however, students need to consult with the academic advisor of CC and the school they plan to transfer to for a more tailored program.
Regardless of whether you're transferring or entering the job market, you'll need to complete the following required courses:
Macroeconomics
Cultural anthropology
State and local government
World History
Prospective students of the political science degree must be able to demonstrate their communication skills orally and verbally through various screenings before applying to the program. Additionally, students are eligible for financial aid after evaluating their FAFSA application.
Students can also approach job placement officers to help them create resumes and cover letters, which are crucial when applying to four-year colleges.
---
Midlands Technical College
Midland Technical College offers one of the most affordable online programs in a political science degree. The Associate of Arts in Political Science at MTC is a degree that emphasizes the American Government, which will help graduates become leaders in many areas in the US, such as law, governmental and non-governmental organizations, political parties, academia, and the military, among others.
Courses include:
American Government
Politics and Government
American History: 1877 to Present
State and Local Government
Western Civilization Post 1689
Graduates can continue to a bachelor's degree and transfer credits earned in MTC's online AA in Political Science. While some of the 61-credit are not transferable, 70% of them can be transferred to a bachelor's degree level. Students can use the credits to lessen the time and cost of an advanced degree in political science.
---
Volunteer State Community College
VSCC's Associate of Arts in Political Science is a degree part of the Tennessee Transfer option, which allows students to transfer to four-year universities in TN seamlessly. Students must complete 60 credits of extensive coursework in political science to prepare for advanced political science degrees and the professional world.
Coursework includes:
American Government
Foreign Language
History
Humanities and Fine Arts
There are no specifics about what history class students should take, as this depends on their transfer plans. Students enrolled in VSCC's online political science AAT degree should consult with the university they're planning to transfer to about the specifics of the history credits.
Additionally, students planning to transfer to the University of Tennessee must take six non-American course credits to complete history requirements.
---
Liberty University
The Liberty University Online Associate of Arts Degree in Government program allows you to jumpstart your career in Political Science! Learn various government policies while establishing a good foundation in the American political system.
As part of Liberty's program, you'll cover a wide range of general education and foundational courses like:
American Legislative System
Political Economy and Public Policy
Constitutional Government and Free Enterprise
American Government
Composition and Rhetoric
The political science degree program is also centered on imparting morally sound values by including courses on Christianity and Evangelism.
Hone your skills to work as a legislative analyst or an administrative office clerk. If you want to go beyond desk work, you may pursue roles such as a political campaign assistant or community organizer.
With 61 credit hours, the associate's degree usually takes two years to finish. After completing the program, you may pursue a Bachelor's degree and choose from Liberty University's offered programs.
---
Guilford Technical Community College
Guilford Technical Community College (GTCC) offers one of the best online associate programs in Political Science. With the program, you'll be exposed to different political and social issues.
Sharpen your critical thinking and research skills by taking various courses on political theories and international relations. Some courses offered include:
Comparative Government
Native American History
American Government
Writing and Inquiry
Introduction to Political Theory
After completing this degree, you'll be qualified to work in local or state government positions. Additionally, you may pursue a career in communication, tech, non-profit organizations, or the academe.
GTCC's online associate program is a great step toward a Bachelor's degree. Its pathway ensures that you may qualify for various universities around North Carolina. With the help of the College's Student Success Center, you may be able to transfer credits with ease.
---
Northern Virginia Community College
Northern Virginia Community College offers an online associate's degree in Social Sciences with a specialization in political science. The college's non-traditional way of delivering discussions will help you finish an associate's degree while staying home.
You'll be introduced to a mix of general knowledge courses, as well as introductions to various topics revolving around political science. Cover different major and general education courses to help you sharpen your skills and abilities. The curriculum includes some courses like:
U.S. Government and Politics
Introduction to International Relations
Statistics
Introduction to Political and Democratic Theory
College Composition
NOVA's 60-credit curriculum is a sure way to gain the foundational knowledge needed to transfer into a baccalaureate degree. Aside from continuing into a 4-year degree, you'll also be qualified to work in various government and private organization positions.
---
Northampton Community College
Learn more about international relations and how culture shapes the political landscape through Northampton Community College's associate of arts degree in Global Studies with a concentration on Political Science.
Being exposed to studies involving various societal behaviors, the effects of global challenges, and how nations have addressed inequality through the years is a good backbone for pursuing a four-year program. Take up courses like:
Cultural Anthropology
Introduction to Political Science
World Geography
International Relations
Modern Language
You may also select from several offered electives, including State and Local Government, Women and Politics, and American Constitutional Law.
Complete up to 64 credit hours and be qualified to work for different government agencies and private firms. With your background in international relations, you may also land roles in non-government organizations abroad.
---
Bunker Hill Community College
As of the largest community colleges in Massachusetts, Bunker Hill Community College is a good choice to start your career in political science. Its associate's degree with a concentration in Political Science offers extensive knowledge of the U.S. Constitution and different governing laws.
If you're interested in growing your analytical skills, BHCC's program offers advisory support to help you grow in the fields of public policy and international law. Cover various courses such as:
State/Local Politics
Introduction to Comparative Politics
Modern World History
Scientific Reasoning
Introduction to Political Theory
After finishing the 62-credit curriculum, you'll be able to engage in scholarly dialogue and develop certain public policies that are relevant to society. While pursuing a bachelor's degree is a great option, you may also start your career early. You'll surely be qualified to take on roles in the fields of advocacy-building, public policy, and even journalism.
---
What You Should Know
While political science is not the hardest major, it does involve an in-depth understanding of numerous topics. For one, you need to understand the several government layers. Second, you need to comprehend various political theories and ideologies. Third, you need to comprehend the various organizations that have swayed the government. In addition, it's critical to understand the many organizations, procedures, and military and diplomatic tactics the government uses.
Political science can appear complicated since there is so much to discuss. That makes sense, given how intricate the government is. It impacts millions of people's lives and involves many moving pieces.
All of this is intended to be combined into the subject of study known as political science. However, this area of research is significant since it answers numerous queries. What causes a government to start a war? Why are there financial differences between various societal groups? These are some of the inquiries political science seeks to address.
Online Associate in Political Science Common Courses
Fundamentals of Political Science
For students starting their major undergraduate programs, this course serves as an introduction to the field of political science and provides experiential learning opportunities. It analyzes the field's fundamental ideas, theories, and methods on two levels.
It starts by examining how these ideas, beliefs, and methods have changed throughout the discipline's growth. The second part of the lesson explains to students how these ideas, theories, and practices have been utilized and used in the four main areas of political science.
Introduction to Political Economy
The dynamic interaction between economic and political forces and processes is one of the many political economy concepts, principles, and theories that are covered in this course.
The course examines political and economic theories and ground-breaking research on the experiences of developed and emerging nations, focusing on the arguments that have fueled the debates about the roles of the market and the state in wealth generation and distribution.
Comparative Politics
This course contrasts and examines several nation-states from various geographical areas. People study how governments in the United States and other nations address these concerns and difficulties, from economic and political patterns to economic and political development. Students discover how geography and history also affect political concerns.
U.S. – Native American Relations
Students in this course address problems and disputes between the US government and Native Americans and examine political decisions that impact them. Land claims, poverty, environmental regulations, and Native Americans' access to religious freedom are among the issues that are discussed.
Women in Politics
This course examines how women, from the United States to less-developed nations, influence politics worldwide. This course covers suffrage and equal rights movements, women in political parties, legislatures, and executive positions, among other topics. Another subject under consideration is the influence of women on public policy.
American Government
With a focus on the constitution, the roles of the executive, legislative, and judicial branches, civil liberties, and the role of the electorate, this course examines national governmental structures. It is stressed how current events have an impact on national institutions and governance.
Political Science Essential Skills
Crisis Management and Problem Solving
Crisis management is arguably the most challenging component of a communications position in politics. Everyone will look to you for a crisis plan since you are the go-to communicator.
You must first assess how the affected parties perceive the issue before you can make any corrections. Then consider how to correct the situation in a way that will appear sincere. Decide what makes sense for the circumstance, whether it entails a sincere public apology, an open explanation, or even a public show of support. Keep in mind that comeback stories are typically very popular.
Additionally, pay attention to constituent complaints, prioritize transparency, and hire competent personnel to ensure that issues are caught as early as feasible.
Writing and Research Skills
In political science careers, you will need strong writing and research skills on top of all. You must be proficient in creating different kinds of writing, including press releases, speeches, and postings. Excellent critical thinking skills and analytical thinking skills are a must! This is especially necessary if you continue to work with politicians.
You'll spend most of your time writing press releases for your cause or candidate. Since you'll serve as the public's representation of the campaign, politician, or cause, you must be flawlessly worded. Press releases must be written clearly for the message to be understandable and persuasively stick in readers' minds.
This is not just another interoffice memo; it is a message that embodies everything your company stands for. And press releases, as we all know it, can make or break your campaign and candidate.
Additionally, you can be in charge of composing speeches for your organization or candidate. This necessitates thoroughly comprehending both the intended message and the target audience. To get feedback on the speech's main ideas, flow, and reception, test it out in a focus group.
Public Speaking and Presentation Skills
Many political science graduates become the representative of candidates, campaigns, and groups. As a representative, you must have effective and smooth public and presentation skills, including composition and professionalism. You must be confident in giving speeches and presentations in all forms. You need to think and act like the authority on the topic.
Knowledge of Social Media
Unlike before, when the only source of information were newspapers and word of mouth, today, social media plays a significant role in everything, including political campaigns. Social media should be treated as seriously as a speech or presentation, despite seeming more casual.
Any tweets, postings, or updates must promote the campaign's or organization's main narrative. They must be concise, skillfully written, and original. Although a candidate's use of social media can be somewhat informal, it must always be professional.
Understanding Your Audience
Knowing your audience is essential for any successful job in communications. Nothing is as damaging as misreading your audience, whether you're writing a tweet, a speech, or a press release. Discover your audience's concerns and issues so you can give them a cause to care about your message.
Consider their interests while addressing a group of parents about the neighborhood, for instance. This will probably cover housing, taxes, education, and neighborhood safety.
Always be smart in delivering your messages because audiences need to feel like you care about them.
---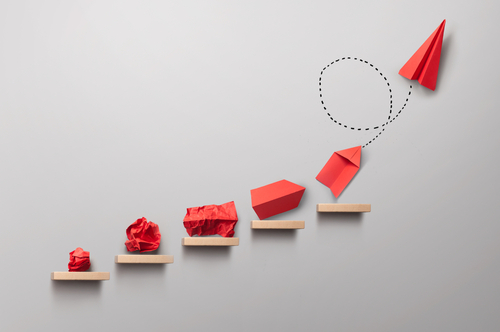 Associate Degree in Political Science Common Career Paths
Political Consultant
Political strategists help candidates run effective campaigns for positions at all levels of government. They could contribute to creating public messaging, public relations plans, speeches, and more.
Average Annual Salary: $88,681
---
Political Campaign Staff
Creating and implementing numerous strategies to elect a political candidate is the job of campaign staffers. This can entail creating a social media strategy, planning speeches, finding and preparing volunteers, and more.
Average Annual Salary: $42,776
---
Legislative Aide or Assistant
Legislative assistants and aides help lawmakers pass legislation and achieve their political goals. They provide administrative, communications, and research support to lawmakers at the state and federal levels.
Average Annual Salary: $55,923
---
Public Relations Specialists
Public relations specialists build and uphold a positive public perception of the company they work for. They create press releases and social media initiatives to influence how the public perceives their organization and raise awareness of its activities and objectives.
Average Annual Salary: $62,800
---
Political Science Professional Organizations
More than 11,000 political scientists are members of APSA, which aims to advance research and instruction in politics, public policy, and civic engagement. Members get access to publications and journals, opportunities for fellowships and grants, career resources, and professional development activities.
The League supports national, regional, and local organizations that work to increase the representation of women in public office. The League offers educational opportunities, mentorship relationships, and general support. It costs nothing to join The League.
The IPSA was founded in 1949 to connect academic political science networks from all around the world. IPSA offers its members access to the IPSA World Congress events and awards, academic services, collaboration opportunities, and career assistance.
To promote and advance the political aspirations of people of African heritage around the world, NCBPS celebrates research, instruction, mentoring, and community involvement. Publications, offline and online networking possibilities, publications access, and community support from academics and activists are all advantages for members.
---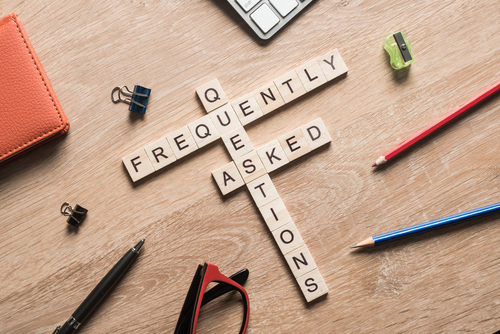 Frequently Asked Questions
What is the salary for careers requiring an associate's degree in Political Science?
Salary ranges for political scientists with an associate's degree are lower than those with a bachelor's. On average, those with an associate's degree earn $45,000, ranging from $39,000 to $76,000. Your income may vary depending on several variables, including geography and experience.
Is majoring in Political Science worth it?
For many students, earning a degree in political science is worthwhile. Over the next ten years, the Bureau of Labor Statistics expects jobs in life, physical, and social science to expand by 7%.
Is Political Science hard to study?
Political science is not difficult to study, yet it is distinct from other academic fields. Most people unaware of political science assume it is similar to what they read or watch on television.
Does Political Science require a lot of writing?
Writing is heavily emphasized in many political science classes as a tool for students to show that they understand the material and to strengthen their critical thinking abilities.
Does Political Science require math skills?
Political scientists make predictions about a population's behavior using arithmetic and statistics. They must track how a community's beliefs and deeds will affect society, politics, and the economy.
---
In Conclusion
Associate degrees in political science provide knowledge on how authorities come to power and hold it, how social movements develop and spread, and how governments and other institutions can function effectively and openly.
Programs in political science can help students understand why people would support one candidate over another and provide the knowledge they need to anticipate the results of democratic elections.
Learning highly transferable quantitative abilities linked to data analysis and statistics are frequently required to acquire a degree in this field. Political science graduates excel in contexts related to business, government, and the public sector.
What's next for students interested in furthering their career? Consider earning your bachelor's in political science! Additional political science degree programs, like a master's degree, will help you get that promotion you deserve! Other options… a Criminal Justice degree or Law School, which are in the political science scope!
---
Additional Resources: