Find Your Perfect School
Premium Schools is an advertising-supported site. Featured or trusted partner programs and all school search, finder, or match results are for schools that compensate us. This compensation does not influence our school rankings, resource guides, or other editorially-independent information published on this site.
If you love animals and have a passion for caring for them, then you will love working at a veterinary clinic. Some people, however, don't want to become veterinarians since it requires years of study and can be expensive. If so, you can obtain an online Associates in Veterinary Technician degree and become a Licensed Veterinary Technician (LVT).
An online Associate degree in Veterinary Technician will help you enter one of the fastest-growing employment industries. According to federal data from the Bureau of Labor Statistics, Veterinary Technician employment opportunities are expected to grow 20% in the next ten years, with an estimated job opening of 24,100.
Quick audio summary:
---
Quick Summarization:
Associate degrees in Veterinary Technician prepare graduates to pass the Veterinary Technician National Examination by the American Association of Veterinary State Boards. A licensed vet tech carries out a variety of everyday tasks, such as helping veterinarians provide animal healthcare. However, this isn't equivalent to being a veterinary assistant. Upon graduation and passing the VTNE, you can begin your job search.
Even though you may be eligible for various rewarding job options with an associate degree, enrolling in a bachelor's program can help you advance your veterinary clinic or hospital career and pay potential. Many vet tech associate programs tailor your education to allow you to continue to a bachelor's degree without taking time off from your jobs.
Additionally, these vet tech programs are accredited by and follow the rules and regulations of the American Veterinary Medical Association.
---
Use These Quick Links To Explore The Top Schools Easily:
Methodology
If you're deeply interested in the health and welfare of animals, obtaining veterinary technician education at the associate's level should be in your plans! Typically, admission requires a high school diploma to attend.
We help you select the best online degree programs that match your academic goals and career trajectory. The programs and reputable colleges on our list are hailed for offering excellent Associates in Veterinary Technician degrees based on these factors:
100% online or blended coursework with flexible scheduling and attendance for Veterinary Technology degree students,
Delivers online coursework consisting of the basic principles of veterinary practice and veterinary technology to equip learners with the skills for competence in the actual field or prepare them for the next undergraduate level or bachelor's program,
Maintains Transfer Pathway agreements with partner schools and colleges to allow associate's degree holders to pursue a bachelor's program of the same discipline,
Facilitated through a Learning Management System that is known for providing students with an excellent learning experience, offering convenience in coursework access and availability of virtual study tools,
Veterinary technicians and veterinary technology experts as professors,
Runs financial assistance programs for Veterinary Technician associate's degree students who qualify,
Obtained full accreditation from educational agencies that set high academic standards for the delivery of veterinary technology programs,
Maintains active affiliation with Veterinary Technician associations that work to advance the field.
Check out our Methodology for our associate's degree and college ranking details.
---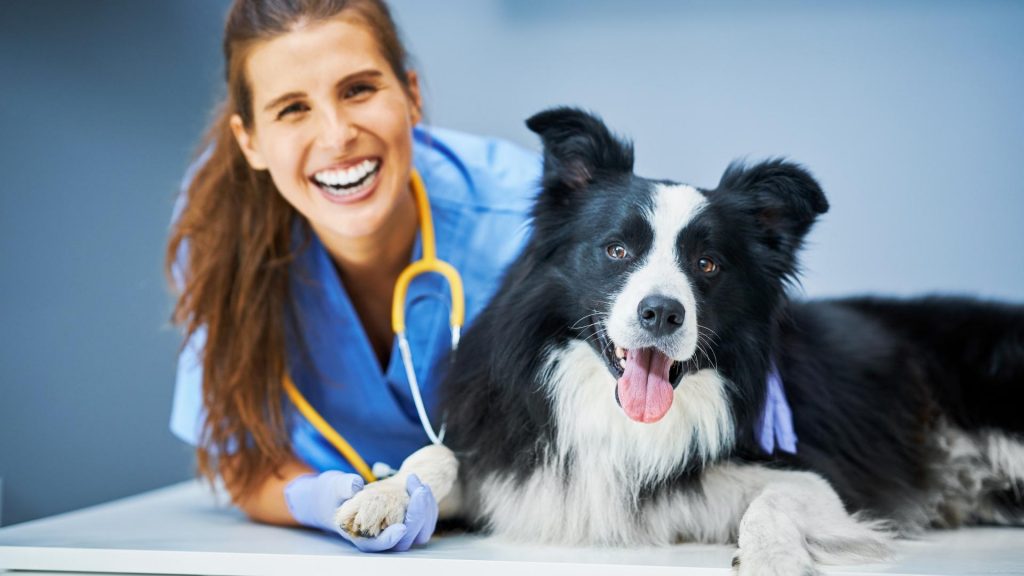 10 Best Online Associates in Veterinary Technician Degrees
Penn Foster College
Penn Foster offers an online Associate Degree in Veterinary Technician that can be completed in as early as nine months. In this vet tech degree, you'll be prepared to sit for the VTNE exam through comprehensive online courses that include interactive training that will help you assess animals.
You'll also learn the correct way to care for all animal sizes, medicinal dosage, proper nutrition, and operating laboratory equipment needed when examining animals.
This is a 73-credit degree that includes the following:
Introduction to Veterinary Technology
Animal Anatomy and Physiology
Medical Nursing for Veterinary Technicians
Veterinary Pharmacology
Small and Large Animal Medicine
Laboratory Animal Medicine and Nursing
Additionally, this online veterinary technician program requires two externships. The first one focuses on cats and dogs, and the last one will cover all animals from small to larger breeds and animals used in labs.
But before beginning your externship, you need to speak with authorized personnel of the school and inquire if the clinic you're planning to do your externship with meets the school's requirements.
---
Ashworth College
Ashworth College's Associate in Veterinary Technician degree is an online program that will prepare you for a rewarding career as a certified veterinary technician. Students will be equipped with the necessary knowledge and skills to assist veterinarians in clinical and non-clinical settings effectively.
You'll learn how to care for animals of all breeds, including skills you need in animal husbandry.
Ashworth's online veterinary technician associate degree includes courses such as:
Small Animal Husbandry and Restraint
Veterinary Pharmacy and Pharmacology
Small Animal Nursing
Veterinary Anesthesia and Surgical Nursing
Animal Diseases
Large Animal Nursing and Medicine
Upon completing online vet tech courses, students must demonstrate their skills and knowledge through 270 clinical hours. During this practice, you'll be able to learn more about the daily duties of a vet tech. Your skills will be enhanced, which will help you gain higher chances of employment.
---
Medaille University
Medaille University's online Associate of Applied Science in Veterinary Technology offers an accelerated program for students who want to complete the degree faster and are willing to take on more credit hours each semester. 
This online program requires students to complete comprehensive online courses and 360 clinical hours to develop the skills and education they need in the job market.
This online associate of applied science vet tech degree requires students to complete 72-credit hours of coursework, such as:
Introductory Biology – Molecular, Cellular, and Developmental
Veterinary Anatomy
Laboratory Procedures And Exotic Animal Medicine
Introduction to Veterinary Laboratory Techniques
Veterinary Practice Management
Vet tech students who complete the degree in six months will be qualified to sit for the Veterinary Technician National Exam and find employment immediately. Additionally, online graduates will acquire the terminal degree necessary for licensure in New York State as a Veterinary Technician.
Students outside New York State should verify license eligibility with their local Board of Education.
---
Colby Community College
Colby Community College offers one of the most affordable vet tech programs online. The Associate of Applied Science degree in Veterinary Nursing at CCC combines mentorship courses, didactic courses, and hands-on experiential learning, such as practicum and clinical hours. 
Students can choose to tailor their degree to their convenience, and there are no on-campus requirements; however, mentorship programs are available for online students every fall and spring semester.
Students need to complete 82 credit hours to complete the degree, including courses:
Medical Records and Veterinary Office Skills
Anatomy and Physiology for Veterinary Nurse
Basic Nutrition of Domestic Animals
Veterinary Nursing Pharmacology
Laboratory Animal and Exotic Pet Medicine
Under the guidance of a qualified veterinary technician or licensed veterinarian, students practice AVMA Essential Skills during the mentorships and then demonstrate their mastery of the tasks by making video recordings.
The faculty members of the veterinary nursing program watch these videos to guarantee that each skill is learned successfully. Students get more hands-on practice in a veterinary hospital setting during the veterinary clinical experience courses.
---
Mount Wachusett Community College
The online Associate in Veterinary Technician at Mount Wachusett Community College is an asynchronous online vet tech program designed specifically for busy adult students. This is one of the most selective online vet tech programs, which require additional admission requirements, including a health information session and health examinations performed no more than two years by licensed healthcare providers.
This online degree program prepares learners for a career as vet technicians through extensive and rigorous coursework that includes courses in:
Domestic Animal Behavior
Veterinary Clinical Nursing Skills
Animal Diseases
Veterinary Radiology
Anatomy & Physiology Of Domestic Animals
Domestic Animal Nutrition & Health
Veterinary Medicine
In addition to healthcare examinations, students must complete a CORI (Criminal Offender Record Information) check to prove their good morale, per licensure laws in Massachusetts. Upon graduation, students will be ready to sit for the VTNE and work as licensed veterinary technicians.
---
San Juan College
Dreaming of having your own veterinary clinic or hospital? Start your veterinary journey through San Juan College's online veterinary technology programs. Take up the Associate in Applied Science in Veterinary Technology and establish a good foundational knowledge of veterinary technology while developing relevant skills right in the comfort of your home. 
Learn the technical know-how and different techniques through the 80-credit program's comprehensive curriculum. Take up courses like:
Cellular and Molecular Biology
Vet Diagnostic Imaging
Vet Clinical Pathology
Large Animal Diseases and Medical Care
Emergency and Critical Care Medicine
You'll also take up general education courses like Technical Composition and Public Speaking, which are vital in producing holistic students.
In as fast as one year, you'll be able to finish the associate's degree and take up the national exam. After passing, you'll be able to assist veterinarians in various clinical procedures, diagnostic imaging, and even in surgeries.
It's also worth noting that San Juan College has a high Veterinary Technician National Exam (VTNE) passing rate, which means that its program is proven to produce future veterinary technicians.
---
Dallas College
Dallas College offers the Distance Education Veterinary Technology Program (DEVTP), which is perfect for students seeking an online degree. Its Veterinary Technology Associate degree is designed to help virtual learners in acquiring relevant information and skills to become great veterinarian assistants in the field.
Aside from becoming vet assistants, graduates may pursue research work or earn a bachelor's degree.
Dallas College's DEVTP is accredited by the AVMA or American Veterinary Medical Association, so you're sure you're getting quality courses. Some of the courses offered are:
Veterinary Anatomy and Physiology
Veterinary Pharmacology
Veterinary Office Management
Animal Health
Anesthesia and Surgical Assistance
General knowledge courses, like math and communication, are also taken on top of the majors to impart the right skills needed to succeed in the clinic.
Regarding flexibility, the 60-credit program also provides different options according to your experience. There are course options suitable for students without prior vet tech knowledge, and there are more advanced courses for those already working in the field.
---
Northern Virginia Community College
Northern Virginia Community College (NOVA) boasts a Veterinary Technician National Exam (VTNE) passing rate that's higher than the national average. If you're looking for an online institution for your Associate's in Veterinary Technology degree, NOVA is the right one for you.
Master various veterinary theories and concepts while acquiring the needed skills in handling different tools and equipment used in the veterinary clinic.
The fully online program offers a mix of general education and veterinary courses, including:
General Chemistry
Animal Breeds and Behavior
Anatomy and Physiology of Domestic Animals
Animal Dentistry
Clinical Practices
The vet tech associate's degree comprises 68 credit hours that may be completed in 2 to 3 years, depending on your pace. NOVA's online curriculum comes with the needed virtual platforms and resources to support you on your academic journey.
Aside from working in a veterinary clinic, the program allows you to qualify for other positions. You may opt to work in veterinary hospitals, animal parks, or animal diagnostic centers. You may also explore the fields of animal research and livestock management.
---
Blue Ridge Community College
Blue Ridge Community College (BRCC) offers an online Associate's in Veterinary Technology through its Distance Education Program. You will learn diagnostic imaging techniques as well as surgical assisting, pharmacology, and clinical procedures as you study to become a vet tech.
Accredited by the AVMA or American Veterinary Medical Association, BRCC's program aims to expand its students' knowledge base in the field of veterinary technology by covering a wide range of topics.
The 72-credit curriculum comprises different courses, including:
Veterinary Medical Terminology and Calculations
Introduction to Animal Science
Applied Veterinary Surgical Nursing
Animal Diseases and Microbiology
Veterinary Hospital Management
Complete the program and be eligible to take up the Veterinary Technician National Exam (VTNE). After passing the exam, a career in veterinary technology awaits! You may work in a wildlife shelter, veterinary hospital, or even in private pharmaceutical companies.
It's worth noting that to qualify for the program, you'll have to be working under a veterinarian. You must also complete several courses as part of the program's admission requirements.
---
Platt College
Platt College offers one of the fastest online Veterinary Technology associate's degree programs to complete in the United States. You may finish the program in as fast as 18 months. Despite the short period, you'll still gain much-needed information about handling animal care.
Learn the latest techniques in the field of veterinary technology and be trained by top-of-the-line instructors. Be exposed to different veterinary procedures like giving vaccines and preparing laboratory samples.
Platt's accredited curriculum offers a diverse list of courses, ranging from pathology to pharmacology. Expect to take up courses like:
Veterinary Medical Terminology
Medical Calculations and Pharmacology
Surgical Assistance
Animal Nutrition
Lab Animal Care
Completing a degree in vet tech and passing the VTNE allows you to work in animal healthcare facilities where you'll be exposed to various procedures like assisting in surgery and taking laboratory samples.
---

What You Need To Know: Vet Tech vs. Vet Assistants
Most people use the terms veterinary technicians and veterinary assistants interchangeably. While there's an overlapping duty between these two careers since both are involved in assisting veterinarians, they have their differences.
Becoming a vet tech requires formal education, professional certifications, and state licensure, which means that these professionals conduct more clinical responsibilities than vet assistants, who are not required to have any formal education.
While some vet assistants start with a diploma in the industry, others pick up knowledge while working. Their jobs typically entail performing clerical activities and upkeep of the workplace. By setting up appointments, caring for and exercising animals, and maintaining equipment ready for use, a vet assistant assists veterinarians and technicians.
Associate in Veterinary Technician Common Courses
Animal Anatomy
In this course, students study the organs, muscles, and other body parts and the structure of common household pets. Students will also commit to memory-relevant terms used in veterinary clinics. In addition to lectures, this vet tech course might also require a lab component to allow students to practice their knowledge about the subject.
Veterinary Office Procedures
This course teaches students the office procedures done in veterinary clinics to help them provide the best-assisting hands to veterinarians. This course also covers the rules governing veterinary clinics.
Veterinary Medical Terminology
Veterinarians and vet techs must use medical terms when diagnosing animal patients, writing medical records, and communicating. This course will teach students the different medical terminology used in veterinary clinics. Many popular words are introduced to degree candidates in this course.
Veterinary Clinical Pathology
The typical illnesses that affect dogs, cats, and other domestic animals are covered in this intermediate course for degree candidates. Blood diseases and parasites are among the course's themes. Students enroll in this course after completing at least one clinical rotation in which they gain expertise in doing physical examinations and taking blood.
Veterinary Anesthesia and Surgical Assisting
Veterinary technicians' skills are crucial to the success of animal patients' surgeries. This course will cover subjects like surgical preparation, giving an anesthetic, checking vital signs, and giving postoperative care. Students sharpen these abilities during off-campus clinical instruction, where they watch procedures and offer assistance.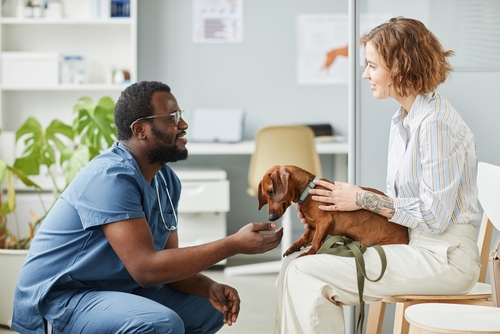 Associate in Veterinary Technician Common Career Paths
Veterinary Technician
A veterinary technician is in charge of giving animals regular exams and other medical treatments to guarantee their health and welfare.
In addition to checking an animal's weight, heartbeat, and other vitals to record in patient files and assisting other veterinary staff in taking blood samples or administering medications, their duties also include communicating with pet owners to ascertain whether their pet experienced changes in activity or diet.
Graduates must ace the Veterinary Technician National Exam to practice as veterinary technicians.
Annual Average Salary: $36,850
---
Aquatic Animal Vet Tech
Aquatic and marine life are the focus of the expertise of aquatic animal vet techs. Vet techs working with marine animals need additional training beyond the standard veterinary technology curriculum.
To prepare for this professional path, most marine animal vet techs earn degrees in marine biology. People that work with aquatic species ought to also obtain SCUBA certification.
Annual Average Salary: $173,509
---
Animal Care or Service Worker
Although a formal degree isn't usually necessary for this field, it might open up more and better work options with an associate's degree in veterinary medicine. Trainers, groomers, keepers, kennel attendants, and pet sitters fall under this group.
Average Annual Salary: $22,666
Veterinary Technician Essential Skills
Communication Skills
Veterinary technicians are the primary link between veterinarians, animals, and pet owners. Effective communicators can convey their messages clearly while paying close attention to the queries and concerns of pet owners. Vet techs are often tasked to answer calls, schedule appointments, and list vital information about animal care.
To be efficient at work, you need to have good ties with the entire veterinarian staff. Positivity in your dealings with others might help you avoid messy misunderstandings and keep everyone on the same page. Additionally significant is nonverbal communication. A grin and a strong posture can go a long way!
Emotional Skills
The greatest veterinary technicians are skilled at communicating with pet owners sincerely and politely. You need to be able to communicate with people from all backgrounds and make them feel at ease.
Veterinary technicians frequently encounter clients concerned or upset about the well-being of their pets. A vet tech's responsibility is to comprehend the clients' emotions, express sympathy for them, and provide comfort and assistance.
Working with the different creatures you'll encounter will benefit your empathy abilities. Understanding their anxiety and worry will help you comfort and reassure them, making it safer for them to get treatment.
Organizational Skills
Many administrative tasks, including planning, scheduling, coordinating resources, and maintaining order in areas, are carried out by veterinary techs. These organizational abilities are crucial to ensure that the clinic's or hospital's operations function effectively.
Time Management Skills
Time management skills are also a must for veterinary technicians. It can be challenging to manage multiple jobs that are equally vital and demand attention at the same time. It is the veterinary technician's obligation to prioritize not just their own work but also the requirements of the entire veterinary team.
Even though it could be challenging at times, it is incredibly gratifying to observe the difference you make for the clinic or hospital.
Technical Skills
When treating sick or injured animals, veterinary hospitals and clinics rely on sophisticated machinery and lab equipment for accuracy and diagnoses. Vet techs must have technical skills in blood testing and urinalysis, cleaning, sterilizing surgical tools, and assisting with X-ray positioning and development for diagnostic purposes.
As a vet tech, you must also demonstrate your technical abilities in using specific software in veterinary clinics.
---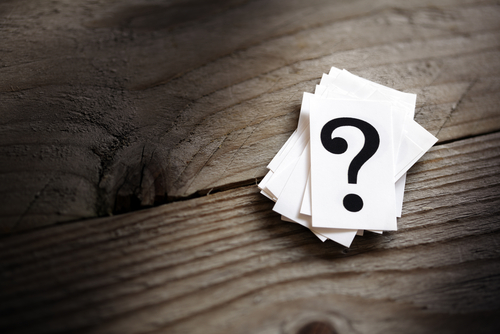 Frequently Asked Questions
Should I be a Veterinary Technician if I am naturally nervous?
Although it's normal to feel uncomfortable near blood and other bodily fluids, you'll need to learn how to get past that phobia if you want to work as a vet technician. Expose yourself to more of what makes you squeamish about getting over squeamishness.
To keep your blood sugar levels up before surgery, it also helps to eat and drink.
What types of technical machines will I need to operate?
A veterinary-specific digital thermometer is one of the many types of equipment vet technologists utilize. The use of an otoscope, which is used to inspect ears, is another skill that vet technologists must possess.
Stethoscopes enable the technician to hear the animal's heart or lungs, and automatic blood pressure monitors check the animal's blood pressure.
Is it hard to become a Veterinary Technician?
Long hours, a fast-paced environment, demanding schedules, and having to do painful procedures on animals when you entered the industry because you love animals are just a few of the apparent reasons why being a vet tech is stressful.
Is being a Veterinary Technician worth it?
For passionate individuals who wish to work with animals and away from an office, being a vet tech is worthwhile. Approximately 10,000 new employees are employed in the market annually, representing significant growth for the career to date. Additionally, there is a ton of job security and the possibility for advancement in the sector.
Do Veterinary Technicians put animals to sleep?
Approximately ten states currently permit a registered veterinary technician to execute direct or indirect euthanasia on animals. Nine states say the technician can do it if the vet is available to help if necessary.
Do I need work experience before obtaining an Associate's degree in Vet Tech?
Prior experience is not required in most of the online programs offered. Fresh graduates are usually admitted as long as they qualify and fulfill all the requirements. However, some institutions may require employment while taking up the degree program. This is to ensure that you'll get the needed actual practice while getting online coursework.
Clinical mentorships are also offered in some programs as a form of hands-on experience.
Should I take the Veterinary Technician National Exam (VTNE) after completing my degree?
The Veterinary Technician National Exam (VTNE) is important, especially if you're looking into working as a veterinary technician. Most clinics and hospitals include a passing mark from the VTNE as part of their requirements. The exam shows your competency and serves as a gauge of how knowledgeable you are in veterinary technology.
Should I enroll in an American Veterinary Medical Association (AVMA) accredited university?
While accreditation is not the sole metric for academic excellence, enrolling in an accredited institution ensures that the program has passed quality standards. The American Veterinary Medical Association is an accrediting body that evaluates the programs offered by various veterinary medical institutions.
The accreditation relies heavily on peer review, with its members reaching over 80,000 veterinarians. So it's safe to say that you'll get a quality program when you enroll in an accredited school.
---
Key Points to Ponder
Veterinary technicians help doctors and surgeons with procedures and other standard care.
Vet technicians must earn a two-year degree or certificate in a veterinary technician or veterinary technology program.
There are a few veterinary technician programs available, but most associate degrees at this level are either associate of applied science (AAS) or associate of science (AS) in veterinary technology.
Associate degree programs in veterinary technician instruct students in the fundamentals of animal anatomy across a variety of species, as well as in the use of diagnostic tools, the basics of pharmacology, and other clinical abilities.
Veterinary technicians must meet the standards for licensing in each state.
Additionally, technicians must keep abreast of industry changes.
Since technicians directly deal with sick or injured animals, the position demands patience.
---
Additional Resources: