Find Your Perfect School
Premium Schools is an advertising-supported site. Featured or trusted partner programs and all school search, finder, or match results are for schools that compensate us. This compensation does not influence our school rankings, resource guides, or other editorially-independent information published on this site.
Without proper human resource management, businesses can't function efficiently. Human resource professionals (HRs) identify the human capital requirements of their company, seek eligible applicants, and coordinate the hiring process.
HR specialists also oversee training and benefits of the programs, ensure that businesses obey labor regulations, and administer employee benefit programs.
Take a look: 20 Low-Stress Careers With Jobs That Pay Well
---
Quick Summarization
Online BS in Human Resources programs give students the knowledge and skills to set up and run the human resources division of various industries. By studying how to manage the activities and operations of a firm, comprehending how to lead the recruiting of personnel effectively, and having good internal relations and communication skills, students may assert themselves as candidates for higher compensation and promotions when finding employment.
---
Methodology
Because of the importance of Human Resources, more and more people are looking for ways to obtain a degree in this field.
An online Bachelor of Science in Human Resources degree program is an excellent place to start if you want to learn how to be a part of the essential human resources management team that drives success for a business or organization.
We compiled the best online BS in HR programs that were picked based on these outstanding features:
Delivered as a web-based or partially online bachelor's program that accommodates even the busiest professionals seeking a boost in their academic credentials,
Coursework that includes general education courses, as well as HR-specific classes in information technology, marketing, payroll, customer interactions, labor relations and law, social law, accounting, and similar other concepts surrounding the discipline,
Promotes the soft skills of critical thinking, leadership, management, data research, communication, and organization,
Facilitated through a top-rated Learning Management System that enables students to access their course materials conveniently,
Teaching personnel consisting of HR professionals who demonstrate expertise and experience in undergraduate teaching,
Received accreditation from academic organizations that establish the guidelines for online bachelor's instruction,
Provides options for financial aid to qualified online BS in Human Resources students,
Affiliated with HR organizations that promote discipline and professional practice.
For more details on our college and program ranking system, please read our Methodology.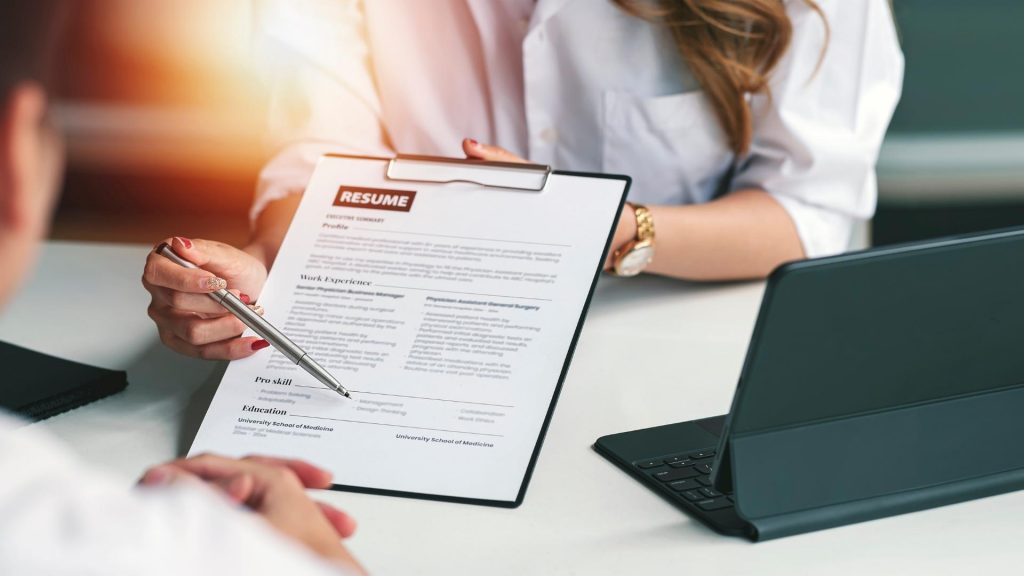 20 Best Online BS in Human Resources Degrees
Colorado Christian University
Colorado Christian University offers one of the best online Bachelor of Science in Human Resources Management degrees that teaches students conventional human resources education from a Christian perspective.
This online HR degree aligns its curriculum and goals with the SHRM, the leading professional association for HR professionals, to prepare students for certifications in the fields and advanced degrees.
Additionally, students in this online human resource degree can choose from nine online minors, such as workforce planning, performance management, and compensation.
Courses include:
Leadership & Management
Foundations of Business Law
Organizational Behavior
Human Resources Management
Labor and Employment Law
Workforce Planning, Staffing, and Performance
Graduates can pursue a master's degree in human resources or business administration to further their studies and apply for senior-level positions. Applicants can use the Human Resources Management core course to lessen credit hours in the MS-HR or MBA degrees.
Students in the online program needing financial aid can ask for guidance from the school's academic advisors, who can also help them tailor their degrees to meet their current and future needs.
---
Thomas Jefferson University
Thomas Jefferson University offers an online BS in Human Resource Management that allows students to explore the importance of people in an organization and how to maximize their talents within the company.
This online HR management degree will help you develop the necessary skills to work as a human resource professional in businesses of all sizes. You will gain knowledge and lay a solid basis for a career in human resources by learning about everything from workplace regulations to dispute resolution.
Courses include:
Learning Across the Lifespan
Economic Decision Making
Accounting and Finance for Non-financial Leaders
Creativity in Digital Age
Creative Leadership
Leading Diverse Organizations
Classes in this online bachelor's degree can be completed asynchronously, which means you can start your activities any time you find suitable to your busy schedule.
About 95% of current students at Jefferson University have received financial aid. So, if you're looking for an online university with plenty of financial aid opportunities, this school might be for you.
---
SUNY Empire State College
SUNY ESU's online BS in Human Resource Management is a 124-credit program that excels at developing core and technical skills, general business, and liberal arts to produce well-rounded and prepared graduates for the job and life in general.
This online human resource management degree is also one of the best in transfer credits, allowing up to 93 major and minor credits to be transferred. Students have the opportunity to follow a more structured degree program, but they can also personalize their degree by choosing from a variety of electives.
Courses include:
Employee Engagement & Retention
Learning & Development
Strategic Planning
Talent Acquisition
HR in the Global Context
Structure of the HR Function
Organizational Effectiveness & Development
Upon enrollment, students will be given personal academic advisors to help them tailor their degree program based on their future goals. Students will have the chance to receive financial aid by completing the FAFSA application.
Most students in this degree program pursue a master's degree in human resources and transfer major credits to earn the advanced degree faster.
---
Wilmington University
The online degrees offered by Wilmington University are focused on flexibility for busy, working students. Offered online, this Bachelor of Science in Human Resource Management degree can be earned in as little as one year by those who want to work in human resources.
Every student with prior human resources-related work experience can receive credit for their employment and cut the cost and time needed to graduate in addition to transferring credits.
Wilmington's dual-credit program enables students to transfer credits earned in an undergraduate degree to other degrees or certificates, keeping online learning costs down.
Courses include:
Business Ethics
Operations and Systems Management
Staffing Organizations
Organizational Development
Human Resource Management
Strategic Human Capital Management
International Human Resource Management
Legal Aspects of Human Resource Management
Compensation Administration
Students must complete 40 three-credit courses for 120 credits to graduate with a degree in human resources management. The cost of each HR course is the same for both in-state and out-of-state students; however, some elective courses are rated differently.
Online students must also participate in an internship program to consolidate information, put skills to use, and arrange the philosophical framework necessary for success in the field of human resource management through work experience.
---
Dickinson State University
Various online degree programs are available at Dickinson State University, including a Bachelor of Science in Human Resource Management. The online BBA in Human Resources Management gives students access to resources, including a personal consultant and excellent courses that are the same as the on-campus option.
This program requires 120 credits to be completed, which are broken down into electives, general core classes, corporate core classes, and core classes in human resources.
HR major courses are:
Business Law II
Human Resource Management
Staffing and Workforce Diversity
Compensation Management
Human Resource Development
Labor Relations
Students who want to experience traditional hands-on classes can choose to enroll in a hybrid learning format. But those who enroll in the 100% online format must complete a Leadership minor. Additionally, school advisors will guide students in applying for financial aid.
---
Maryville University
Maryville University offers a fully online BS in Human Resource Management that helps students gain focus and broaden their knowledge about people management in the workforce. This online degree program will help you attain your HR goals through rigorous online coursework from instructors with years of experience.
You'll learn how to integrate contemporary HR ideas and technology to streamline talent acquisition and development, emphasizing the efficient administration of an organization's workforce and incorporating current concerns, trends, and technological advancements in the field of human resources.
Courses include:
Human Resource Management
Recruitment and Talent Management
Labor Relations and Negotiations
Human Resource Systems and Technology
HR Employment Law
Compensation, Benefits, and Financial Management
Business Organizational Behavior
Aside from the human resource management courses, students will also learn a lot from hands-on experiential training, including an internship and a capstone project.
An internship and a capstone project will allow you to practice your skills in a real office setting and demonstrate your capabilities. These courses will let you define your strengths and weaknesses, so you can work on them before applying for a real job.
---
Faulkner University
Faulkner University helps students gain foundational knowledge and essential skills in human resources with a Christian perspective through their online BS in Human Resource Management degree.
Students with an associate degree in Human Resources or other related fields can transfer credits to complete a bachelor's degree in a year.
You'll work alongside committed professors to explore new perspectives and the technical and theoretical understanding necessary for successful on-the-job outcomes specifically designed to address the growing influence of globalization, outsourcing, and constant technological development.
Major core courses include:
Supervision and Management
Business/HR Analytics
Management Information Systems
Effective Interpersonal Relations
Perspectives of International Management
Managing Employee Benefits
Human Resource Management
Survey of Training and Development of HR
Business Ethics and Values
Aside from transfer credits, Faulkner University offers an accelerated degree program that allows students with no prior human resource education to complete the degree faster than other degree programs.
Students in the accelerated program will still receive the same education qualification as regular and traditional programs.
---
Southern New Hampshire University
Southern New Hampshire University offers a 100% web-based Bachelor of Science in Human Resource Management degree that develops students' skills to help create a better and more inclusive workplace. The degree program emphasizes the ability to adapt to a fast-paced industry.
This program was developed considering DEI, HR as an integrated business partner, the evolving talent acquisition landscape, people management in a virtual realm, and strategic management of an effective and efficient workforce based on extensive market research.
Courses include:
Proactive Human Resource Strategies
Creating the Employee Experience
Employee and Labor Relations
Change Management in Human Resources
Employee Life Cycle Management
Students who want to earn certifications while studying can enroll in some courses embedded with certificates developed by the HR Certification Institute. Certificates consist of:
HR Ethics Series: Workplace Issues
Common Ethical Challenges in the HR Ethics Series
Taking Charge of Change
Using negotiations to settle disputes
Promoting a Culture of Inclusivity
---
Trident University
Trident University's online BS in Human Resource Management is designed to help students prepare for professional careers in businesses of all types and sizes. This online degree will allow you to develop the skills, knowledge, and experience needed to enter the employment field and stand out from the other applicants.
You'll participate in hands-on coursework with the guidance of experienced human resources managers and have the chance to be a part of the Trident's Virtual Society of Human Resource Management (SHRM) student chapter.
Courses include:
Economics for Decision-Makers
Business Ethics and Business Law
Labor-Management Relations
Servant Leadership
Employment Law
Organizational Learning and Knowledge Management
Money, Markets, and the Economic Environment
Leadership and Human Resource Management
Trident University allows students who want to earn a master's degree in lesser time and cost to enroll in a dual enrollment program.
One of the quickest and least expensive routes to a master's degree is the FastracDC. If you choose the dual credit option, three of your upper-division courses may be applied toward a Trident MSHRM degree.
---
Capella University
Capella University's online BS in Human Resource Management helps students acquire the abilities and information necessary to succeed as strategic partners.
You'll learn all the essential information needed to run a business effectively, such as creating strong bonds between employers and employees, establishing human resource policies and processes, training and developing personnel, maintaining a fair and equitable compensation system, and implementing strategies to meet the organization's future HR requirements.
You'll also get to choose between two online learning formats: FlexiPath and GuidedPath.
Courses include:
Compensation and Benefits Management
Legal Issues in Human Resource Management
Recruiting, Retention, and Development
Employee and Labor Relations
Employee Training and Development
Capella University is mainly known for its abundance of financial aid opportunities, such as scholarships and grants amounting to $15,000 to help fund your bachelor's degree.
Students transfer up to 75% of their undergraduate degree credits through Capella's transfer credit system. The school will also provide personal enrollment counselors and academic coaches to help you from enrollment to the end of your bachelor's degree program.
---
Grand Canyon University
Grand Canyon University offers a BS in Applied Human Resources Management that students can complete online to allow them to continue with their daily work lives while earning a bachelor's degree.
This degree is best suited to those with entry-level job experience related to human resources or those looking for career advancements.
This online HR degree helps students develop their capabilities to improve business success by using human resources management. Students can build the capacity to apply these abilities in various contexts across multiple fields and types of organizations through courses and assignments.
Courses include:
Introduction to Marketing
Managing Business Communications and Change
Financial Decision-Making Total Credits
Organizational Behavior and Management
Human Resources
Workforce Planning
Project Management
The BS in applied HR management incorporates a Christian worldview into every course, emphasizing ethical human resources management. The degree demonstrates to students how they can apply their knowledge to create an atmosphere that is safe, supportive, and equal for all employees of a business.
---
Pennsylvania State University World Campus
PSU World Campus offers an online Bachelor of Science in Labor and Human Resources that gives students a chance to major in human resources or labor and employment.
Regardless of your chosen major, you'll be able to learn about HR from a quantitative angle, equipping you with the expertise for various positions in human resources.
You can use this degree to advance your current job, enter a new field, or pursue a master's degree program.
Courses include:
Exploring Work and Employment
Employment Relationship: Law and Policy
Labor and Employment Relations Fundamentals
Human Resources Fundamentals
Ethics in the Workplace
Students who choose to major in Human Resources will focus on the different roles that human resource management plays in assisting organizations in achieving the strategic goals they decide to pursue. On the other hand, Labor and Employment Relations majors will concentrate on the labor movement as a professional interest.
This online degree collaborates with Penn State's renowned School of Labor and Employment Relations and aligns with SHRM's HR Curriculum Guidebook.
---
Saint Mary's University of Minnesota
One of the most flexible online programs in human resources is the BS in Human Resource Management at Saint Mary's University of Minnesota.
Busy students can tailor their degree programs based on their personal and professional schedules and still expect to achieve high-quality education through online learning composed of comprehensive coursework.
This online degree was designed to focus on individual development and skill sets at the operational level to help students become more valuable in the workplace.
Courses include:
Strategic Human Resource Management
Employee Rewards and Recognition Systems
Employee Relations
Employee and Labor Relations
Human Resource Development
SMU also offers an accelerated online human resources degree that allows students to earn a BS degree faster while studying for a master's degree. You can obtain a bachelor of science in human resource degree through work experience, college credits, and military service.
With the school's accommodating transfer policy, you can transfer up to 84 credits to your online bachelor's in human resources.
---
Wayne State College
Wayne State College's online BS in Human Resource Management teaches students how to operate in the human resources field at various businesses, governmental organizations, non-profits, and other organizations.
This degree program will maximize your knowledge in the field through comprehensive courses that tackle modern methods and approaches in human resources.
You can use this degree to find more job prospects or start to point for an advanced degree in human resources and other related fields.
Courses include:
Foundations of Human Resource Management
Human Resource Development
Workforce Planning and Employment
Total Compensation
Employment Law and Labor Relations
Strategic Human Resource Management
Upon enrollment, students can request personal academic advisors to help them create a curriculum plan suitable for their needs and demands. You can also ask for financial aid by completing the FAFSA application after earning a certain amount of credit hours.
Wayne State College also has a generous transfer policy, allowing you to transfer at least 75% of prior credit hours.
---
Columbia Southern University
An online program, the Bachelor of Science in Human Resource Management at Columbia Southern University helps students develop competencies to become field leaders.
This degree is all about real-world application, which means that what you learn throughout the courses will be applicable on your next working day, and a lot of the work you perform for your coursework will be influenced by what you do at work.
Courses include:
Professionalism in the Workplace
Human Relations and Development
Human Resource Management
Compensation and Benefits
Training and Development
Staffing Organizations
Information Systems Management
Negotiation/Conflict Resolution
Principles of Management
CSU's online bachelor's degree in human resource management features a LifePace learning. This type of learning will allow you to tailor your own curriculum that includes no required login times, no deadlines, and no set start dates.
---
University of Alabama – Birmingham
The UAB at Birmingham offers an online Bachelor of Science in Human Resource Management that involves human resource theory and application. Students can expect to receive guidance from the school while completing comprehensive online courses.
As a student of HR management, you have the excellent opportunity to form mentoring relationships with corporate executives, look for funded internships, and work on real-world projects for diverse companies.
Courses include:
Human Resource Management
Compensation Administration
Organizational Staffing
Employment Law
Managing Through Leadership
Management Processes and Behavior
Information Systems
The University of Alabama is well-regarded for its unique internship opportunities that allow you to work with businesses like Coca-Cola, Blue Cross Blue Shield, and Alabama Power. Online students can also take part in research projects or study abroad.
---
Indiana State University
One of the best and most unique online human resource degrees is Indiana State University's online Bachelor of Science in Human Resource Development for Higher Education and Industry, a mix of core courses and electives that allows you to develop specialized expertise.
The curriculum comprises business, psychology, education, and behavioral science studies that will help you become better leaders. This program is best for fresh high school graduates with no education or work experience related to the field.
Courses include:
Characteristics of Human Resource Development
Labor Relations in Human Resource Development
Work-Life Integration
Career Development and Employee Appraisals
Evaluating Learner Performance
Industrial Organizational Psychology
Adult Learners in Higher Education and Training
Contemporary Issues in Human Resource Development
Indiana State provides multiple financial aid opportunities, including work-study programs, veterans' benefits, and special scholarships for incoming first-year and transfer students. Additionally, if you have special credits from high school, you can transfer them to the program to lessen credit hours.
---
Point Park University
The online BS in Human Resources Management at Point Park University has one of the best HR Partner Programs that helps students collaborate with an HR professional to gain knowledge of the actual field and expand their network for employment opportunities. You'll gain the necessary skills and expertise to contribute to the success of an organization.
Courses include:
Labor and Management Relations
Current Topics in HRM
HR Data Analytics
Compensation and Benefits
Special Employee Relations in Public Agencies
Human Capital
One of the best features of this online degree is its transfer credits. Students with prior experience in human resources or other related fields can transfer credits to reduce the credit hours needed in the bachelor's degree program. However, the experiential learning will not qualify for financial aid and is capped at 18 credit hours.
---
Regis University
Regis University's online BS in Human Resource Management helps students prepare for various roles involving human resources. In this degree, you'll be able to investigate the ideas of behavior in connection to leadership in organizations, work satisfaction, and employee motivation and examine ethical issues in business.
The knowledge you'll learn will help you develop the skills you need to help organizations and businesses of all types and sizes become efficient.
Courses include:
Labor/Employee Relations and Workplace
Organizational Behavior
Ethical Decision Making in Business
Business Policy and Strategy
Employment Law and Compliance
Strategies in Compensation and Benefits
Students who wish to complete a master's program can do so while earning their HR bachelor's degree through the school's FastForward program. This program will allow you to reduce the time and cost it takes to earn a master's degree in human resources and other related fields.
---
Charleston Southern University
The online Bachelor of Science in Human Resources at Charleston Southern University is perfect for students who don't have any experience in human resources and even those who have.
This online degree is one of the best-accelerated degree programs that teach future HR professionals critical issues, such as business law, compensation, labor relations, and many more.
You'll be able to develop key competencies through a curriculum designed by industry experts in a year or less.
Courses include:
Accounting Principles for Managers
Business Ethics
Human Resources Management
Organizational Behavior
Business Policy
Labor Relations
Diversity in the Workplace
Employee Training and Development
Online students can avail of tuition insurance from CSU. This tuition insurance program is in partnership with GradGuard, which will help your families unexpectedly when something happens to you.
This insurance system is one of the numerous ways the school shows concern for its students during this difficult time. Your investment won't go to waste when something bad happens.
---
Check this out: The 20 Best Online BS in Psychology
---
BS in Human Resources Common Courses
Human Resource Management
This course covers the fundamental concepts of the area, including employment legislation and workplace diversity. Students also investigate methods for addressing organizational needs that are supported by research.
Employee Benefits
This course identifies typical employee benefits. Students compare benefits packages, learn to get the most significant insurance for employees, and bargain with insurance providers. The course also looks at how flexible scheduling and remote working practices draw in young talent.
Labor Relations
Students study a range of labor relations-related subjects. They research the background of labor unions and collective bargaining. Students are taught to evaluate labor relations using HR skills. Graduates can use this information to get ready for the labor relations procedure.
Conflict Resolution
This course will help students develop conflict resolution skills through various fictitious mediations. The course covers interpersonal communication best practices as well. Learners acquire conflict resolution and mediation skills. They also learn how to avoid misunderstandings and problems at work.
Employment Law for Business
This course covers the legal relationship between employees and employers governed by employment laws. Important laws and rules, such as the requirements for recruiting, compensating, and terminating employees, are taught to students. Students also study privacy laws and protections against workplace discrimination.
BS in Human Resources Common Career Paths
Compensation and Benefits Manager
A pay and benefits manager is in charge of making sure that employee benefits are all paid out fairly and accurately. The C&B manager oversees all compensation and benefits initiatives in larger organizations where this may be an entire department. However, in smaller organizations, it may only be one of the responsibilities of an HR Generalist.
Median Annual Salary: $127,530
---
HR Manager
The administrative tasks of a company are planned, directed, and coordinated by human resource managers. They are in charge of hiring, interviewing, and training new hires. Human resource managers are a point of contact for employees and administrative personnel during strategic planning.
Median Annual Salary: $126,230
---
HR Specialist
Human resources specialist is in charge of a particular category of human resources activity. Most of the time, they concentrate on one or two important facets of human resources, such as hiring and recruiting, labor and employee relations, or training and development, and they gain in-depth expertise in those fields.
Median Annual Salary: $62,290
---
Training and Development Specialist
Training and development specialists help design, organize, and carry out training programs for enterprises and organizations. They must first evaluate an organization's needs to do this. They create unique training courses that can be completed online, in a classroom, or in a training facility.
Median Annual Salary: $61,570
Essential Skills in Human Resources
Employee relations
For both employers and employees, a more enjoyable work environment is produced by being able to recognize and address employee complaints as they arise. It boils down to how well you can handle disputes and represent both your organization and its employees.
Human Resources Information Software (HRIS)
HR Payroll Systems define HRIS (sometimes referred to as HRMS) as "a confluence of human resources and information technology through HR software." These specialized tools may differ a little from one firm to the next, but the majority include essential features that make HR operations run smoothly.
Performance Management
Setting expectations for employees, tracking performance, enhancing an employee's capacity for performance, and rating performance are just a few HR duties. For this skill, you'll also need strong interpersonal and communication skills.
Scheduling
Because many HR positions require juggling and prioritizing responsibilities on a team or corporate calendar, employers are looking for applicants with scheduling abilities. It's crucial to develop a plan that enables everyone to accomplish their objectives.
Negotiation
Employees frequently think they are right and the other parties involved are wrong when they bring an issue to HR management. A human resources manager must strike compromises in these circumstances that are advantageous to both the employer and the employee.
---
Frequently Asked Questions
How long will it take to earn a Bachelor of Science degree in Human Resources?
Online bachelor's degrees in human resources often require 120 to 128 credits to finish, which takes around three to four years. Some courses are available as degree-completion courses.
Students holding an associate degree or completing their general education requirements are eligible for degree completion programs. These programs could be provided in an accelerated style, enabling students to finish the curriculum more quickly and receive their degrees earlier.
What kind of degree is needed for an HR career?
The minimum requirement for students hoping to work in human resource management is a bachelor's degree in the field. Employers of any size and virtually any industry are interested in the specific training and skill development that bachelor's degree programs in HRM offer.
Is a Bachelor's in HR degree difficult?
HR may not be as challenging as some believe, but that doesn't make it easy as a pie. You'll spend your time and money obtaining the necessary skills and knowledge. You'll find this degree difficult if you don't have the required commitment and passion.
Is there math involved in Human Resources?
While less math is involved in an HR degree than accounting, a strong foundation in math and statistics is still necessary for compliance work.
---
In Conclusion
Human Resources is an essential component of every business regardless of size, and the need for degree holders is increasing.
Students can become qualified for various HR occupations with a human resources bachelor's degree. Graduates can find employment in HR, business, or employee relations. For greater flexibility and convenience, many schools now offer HR degrees online.
Online bachelor's degrees in human resources study the recruiting process and techniques for resolving disputes and keeping employees. HR courses' main topics will sharpen your communication, critical thinking, and decision-making skills.
---
For additional information, see: The 25 Best Bachelor's in Liberal Arts and Humanities Careers