Find Your Perfect School
Premium Schools is an advertising-supported site. Featured or trusted partner programs and all school search, finder, or match results are for schools that compensate us. This compensation does not influence our school rankings, resource guides, or other editorially-independent information published on this site.
The human brain's structures, purposes, and meanings that affect human behavior are rife with unanswered questions.
Due to its theoretical nature and societal impact, this topic is of great interest. Undergraduate students worldwide prove that online Psychology programs are some of the most sought-after degrees!
A Psychology program offers intriguing and viable employment pathways in addition to the knowledge enrichment opportunities it provides.
Psychologists and counselors offer the connection and assistance that people are always seeking. You can start these two careers by earning an online Psychology degree.
---
Quick Summarization
Students interested in pursuing career opportunities in healthcare or organizational management, as well as those hoping to become psychiatrists, frequently graduate with a BS in psychology. Along with taking an in-depth upper-division psychology curriculum, students may get to shadow psychologists and learn more about the profession.
---
Methodology
Several reputable schools today offer online bachelor's degree programs in Psychology, but it matters that you choose the most suitable college and program for you! Our list of the country's most reputable schools takes pride in their BS in Psychology degrees offered online, each of which exhibits these exceptional features:
Offered online or adopts a hybrid system, making it suitable for students seeking the flexibility and convenience that modern learning offers,
Features rigorous online coursework to produce workplace-ready graduates, strongly emphasizing biology, chemistry, and the natural sciences, as well as statistics and mathematics, while also teaching business tracks of leadership, management, and human resources,
Teaches research methods and data analysis, preparing students for a graduate degree in Psychology,
Sharpens students' skills in communication, analysis, attention to detail critical-thinking,
Adopts a Learning Management System that makes online learning for undergraduates a breeze with easy-to-access resources,
Facilitated by professors with both experience and expertise in the field of Psychology, with most of them being terminal degree holders and licensed professionals,
Offers Transfer Credit opportunities and financial assistance through financial aid programs and tuition discounts for eligible online BS in Psychology students,
Earned appropriate accreditation from institutions that uphold the highest academic standards,
Affiliated with the industry groups that work for the advancement of Psychology as a profession.
Visit our Methodology page for a closer look at our ranking process.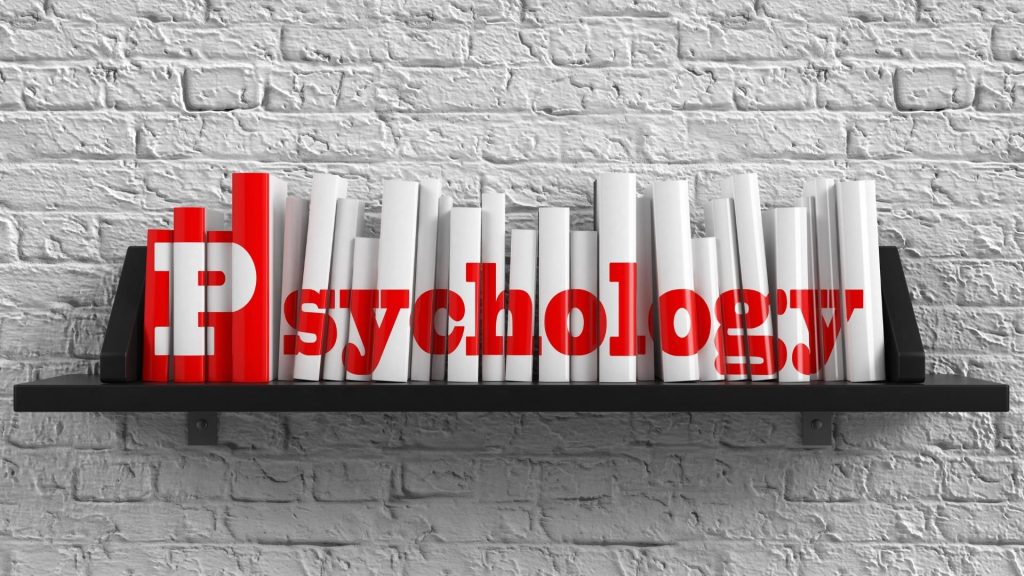 19 Best Online BS in Psychology
Regent University
Regent University offers an online BS in Psychology degree that mixes research methodologies and principles of psychology from a Christian perspective, covering the Old and New Testaments and general education courses.
This online psychology program prepares students for the field through 120 credit hours that involve teaching them how to interpret scientific research and the effects of personality and human development on human behavior.
Faculty members immerse students in social, cognitive, abnormal, and developmental psychology theories and applications.
This online psychology degree offers numerous concentrations, including:
Biblical & Theological Studies
Business
Communication Studies
Criminal Justice
Government
Healthcare Management
Information Systems Technology
Leadership Studies
Marketing
Online students must complete a capstone project examining the relationships between psychology's numerous subfields and philosophical models; learners can investigate research approaches per APA rules.
As many as 90 credits may be transferred into the web-based psychology program, including CLEP, DANTES, and military experience. Students can avail of financial aid by completing the FAFSA application during enrollment.
---
Northeastern University
Northeastern University's online BS in Psychology is a degree completion program that allows students to gain the necessary knowledge in the field of psychology, such as behavior theories and psychological research and development, that can be applied to various careers.
Students in the program must complete general education requirements, including algebra, biology, and college writing.
Students will learn how behavioral scientists plan and carry out psychological experiments using the scientific method in addition to studying specific areas of interest in psychology with 15 elective credits.
Concentrations in this psychology degree online include:
Applied Behavioral Analysis Track
Clinical Track
MAT (Education) Track
In addition to online courses and choosing a concentration, students must fulfill capstone requirements. The capstone requirement requires students to independently investigate their area of interest and create findings to share with their peers and the faculty.
---
Capella University
Capella University offers a fully online BS in Psychology degree designed for students driven to make a difference and help others by developing a strong psychology educational background.
This degree program will help students find employment after graduation by helping them master psychology subjects that integrate knowledge and skills development. They concentrate on theories, psychological ideas, empirical discoveries, and modern tendencies.
The coursework consists of:
Introduction to Addiction Theories
Criminal Psychology and Behavior
Introduction to Psychology of Social Media
Introduction to Human Sexuality
Culture, Ethnicity, and Diversity
Students can focus on Forensic Psychology, Behavioral Health, or Addiction. The course broadens their comprehension of how people behave and equips them with various academic or professional alternatives.
---
Liberty University
Liberty University is a Christian college known to offer hundreds of online programs, including an online BS in Psychology for students interested in human behavior, which can be completed in 3 years.
This online psychology program requires completing general education courses, which students often transfer. The underlying understanding of psychology, human biology, developmental psychology, and social sciences is provided via the major core credits of the online psychology degree.
Specializations for this online psychology degree include:
General Track
Addictions and Recovery
Christian Counseling
Criminal Psychology
Crisis Counseling
Developmental Psychology
Life Coaching
Military Resilience
Students study social psychology, personality psychology, and behavior modification at the upper level. For accelerated degree completion, faculty members teach eight-week courses in the program. The transfer-friendly institution permits students to transfer up to 75% of their previous college credits toward the degree requirements.
---
Oregon State University
Oregon State University offers a fully online BS in Psychology degree that requires students to complete 180 credit hours studying topics in psychology to help students prepare for their future careers. Additionally, students will develop the necessary problem-solving, critical thinking, scientific methodology, and research skills.
Students can add minor subjects to the program to help them become more competitive in the field and expand their UX design or UX psychology opportunities.
Course topics include:
Abnormal psychology
Brain and behavior
Behavior modification
Cognitive psychology
Consciousness
Human lifespan development
Health psychology
Social psychology
Personality
Motivation
OSU will also provide personal academic advisors for students who want to prepare for graduate school. You'll get all the help you need to pursue advanced degrees at a lower cost and less time. Additionally, you can transfer credit from other regionally accredited schools to reduce the timely completion of this online bachelor's degree.
---
Old Dominion University
Old Dominion University offers 120-credit hours online BS in Psychology as a degree completion program for students with previous education and work experience in the field. Students must complete general education credits, such as philosophy, literature, and elementary statistics, to graduate in addition to concentrations and major courses.
Students can advance their skills and knowledge to prepare for mid-level positions or continue an advanced degree in industrial psychology, organizational psychology, or clinical psychology.
Courses include:
Intro to Psychology
Scientific Reasoning in Psychology
Quantitative Methods
Research Methods in Psychology
Biological Bases and Cognition
Personality and Social Processes
Developmental Changes
Applied Psychology
Peer mentoring and a subject-specific resource center are available to ODU Monarchs. ODU is one of the schools in the country with the highest percentage of students with a military affiliation.
Thanks to a guaranteed admission agreement between the university and institutions in the Virginia Community College System, ODU makes transferring to a bachelor's degree easier and more accessible.
---
Biola University
The accelerated online BS in Applied Psychology program offered by Biola University integrates a biblical understanding of human nature with the scientific, research-based study of human behavior.
Since the curriculum is set up in an asynchronous format, students are free to set their schedules for attending class. Graduates leave the program with a more in-depth understanding of their interests and objectives in applied psychology.
Courses include:
Statistics for Research
Psychology and Christian Thought
Abnormal Psychology
Psychology of Health and Well-Being
Cognitive Psychology
Counseling Techniques
Psychology of Marriage and Family Life
Positive Psychology
Every student has a personal success coach who helps them navigate the difficulties of their degree and the industry. The online applied psychology program benefits students of any academic level and prepares them for Ph.D. studies. Working as a minister in your local church, place of employment, or community is another way to impact people in the real world.
---
Washington State University
Washington State University's online BS in Psychology degree investigates psychological concepts and scientific procedures. With classes held on the Global Campus, the coursework features these four core courses: Introductory Psychology, Psychology as a Science, Elementary Statistics in Psychology, and Experimental Methods in Psychology.
Psychology students can choose one of the three concentrations to complete their curriculum. These concentrations are:
Neuroscience/cognition
Clinical/counseling
Social motivational
Through undergraduate research, peer tutoring, and jobs as teaching assistants in the classroom, students gain practical experience. Because the WSU Global Campus hosts chapters of the Psychology Club, Psi Chi, and the Psychology National Honor Society, online students do not have to lose out on extracurricular activities.
---
Arizona State University
Arizona State University offers a fully online BS in Psychology concentrating on forensic psychology that teaches students the relationship between psychology and law, which is perfect for students who want to work in the criminal justice system.
Students critically analyze legal issues' behavioral assumptions and assess how psychological knowledge might enhance or change current law. With an emphasis on research, you will be expected to engage in focused areas of psycho-legal research that will have social justice implications for both psychology and law.
Courses include:
Introduction to Statistics
Psychology and Law
Correctional Psychology
Abnormal Psychology
Research Methods
Statistical Methods
ASU allows students to branch out their knowledge to other fields of psychology by adding electives to the curriculum. An academic advisor works with students in laying out their course requirements and schedules. Additionally, you can use this degree as a stepping stone to advanced degrees in a similar field.
---
University of Houston
The University of Houston offers a fully online 120-credit BS in Psychology degree that's best suited for busy adult students due to its asynchronous nature. This online bachelor's in psychology degree will help students explore the subfields of psychology, such as industrial-organizational psychology, that focuses on the use of psychology in optimizing processes that contribute to the employer-employee relationship.
This online degree equips graduates for careers in industry, academia, and roles that combine psychology and computer technology.
Courses in this online psychology degree include:
Introduction to Psychology
Psychological Statistics
Social Psychology
Cognitive Psychology
Psychology Of Personality
This degree is only for those who have completed the Texas Core Curriculum courses since the upper-division classes are the only online courses. However, upon high school graduation, you will most likely have completed all the required core courses for the bachelor's degree program.
---
Charter Oak State College
Charter Oak State College offers several degree completion programs, such as the online BS in Psychology, which increases students' understanding of the behavior of all ages.
Students begin the program with an introduction to the discipline, statistics in psychology, history, systems in psychology, and research methodologies for behavioral sciences.
Students will also explore courses that study cognitive, adolescent, social, and abnormal psychology allowing students to dive deeper into this field.
Students can choose one of four concentrations:
Lifespan
Social/Behavioral
General Psychology
Cognition and Learning
Students must finish a capstone project that includes a literature review, an extensive paper detailing a hypothesis, a research technique, and conclusions. This final coursework will allow you to explore what you've learned throughout the program. You'll submit your work and expect feedback from the faculty and your peers.
---
University of Central Florida
The University of Central Florida has a BS in Psychology online program that allows students to customize their psychology degree based on their interests and future career and academic goals. This online degree will rigorously teach students the three distinct subfields of psychology—cognitive, developmental, and social psychology—statistical techniques and biological principles.
While faculty members urge students to conduct research and fieldwork to apply what they have learned in authentic settings, capstone projects allow students to delve further into particular areas of interest.
Students in the program can choose one of six concentrations available:
General Psychology
Clinical Psychology
Experimental Psychology
Human factors Psychology
Neuroscience Psychology
Industrial/Organizational Psychology
Psychology graduates can participate in extracurricular activities like research, volunteer work, internships, and various student organizations related to the major to better the neighborhood and the psychological profession. Students eligible for financial aid will receive federal financial aid, scholarships, or grants.
---
Sam Houston State University
Sam Houston State University offers a web-based BS in Psychology degree completion program that helps students comprehend how and why actions occur and cover all facets of psychology.
This degree will give students a broad knowledge of liberal arts, which will benefit students planning to continue their studies in graduate school. This online psychology degree covers various topics, including clinical practice, brain functioning, and behavior.
In addition to the required coursework, students can select from the following options:
Social Development
Clinical-Counseling
Experimental
In addition to online courses, SHSU requires students to participate in the research utilized by faculty members to enhance their skills and knowledge, particularly their research skills. During your participation, you will be able to understand how psychology professionals work and function fully. You'll have a better view of the profession upon shadowing these professionals.
---
Bryan College
Bryan College in Dayton has a fully online BS in Applied Psychology degree that teaches the concepts of the discipline from a Christian viewpoint. Students who earn a BS in Applied Psychology from Bryan College are guaranteed to be qualified for various jobs and industries.
This degree has several potential applications for students, including human services, early childhood development, and many other areas.
The program prepares students for advanced training or graduate study as:
Professional Counselor
Marriage and Family Therapist
Teacher
School Psychologist
The course has an expedited six-week schedule, and passing needs 124 hours of attendance. Unlike other degrees, this online psychology degree accepts credit from life experience, allowing you to complete the degree faster. This online degree program is one of the most competitive bachelor's in psychology degrees, which means that tuition fees and admission are fiercely competitive.
---
Fayetteville State University
Fayetteville State University's BS in Psychology is a degree completion program designed for students who have already completed general core courses. This online degree program is one of the most flexible and affordable bachelor's in psychology degrees and the best choice for active military students.
As a result, it was given the University of North Carolina school system's Digital Learning Award for Teaching Innovations for Diverse Military Affiliated Students. Students leave with a strong portfolio and a better understanding of the fundamentals of psychology.
This online degree in psychology tackles the subfields of psychology, including:
Abnormal psychology
Behavioral Psychology
BioPsychology
Cognitive Psychology
Experimental Psychology
Forensic Psychology
Sports Psychology
The online courses are flexible, engaging, user-friendly, and practical for adult learners.
---
Pennsylvania State University World Campus
The online BS in Psychology at PSU World Campus promotes research techniques and critical thinking, two crucial psychological skills employers are constantly seeking.
It gives both a general review of psychology and an emphasis on particular subfields, allowing students to look into careers in psychology and related subjects, and concentrate on the life sciences or the commercial parts of psychology.
There are three options in this online psychology program, each of which has 24 credits. Depending on the choice chosen, different additional and accompanying course requirements apply.
Options are:
Business Option
Management/Law and Ethics/Labor Relations/Communications
Global-View/Gender and Race/History
Students who want to test their knowledge and skills can participate in an internship opportunity. While this is not mandatory coursework, students are encouraged to submit application forms to determine their qualifications.
---
Colorado State University
Colorado State University offers a fully online BS in Psychology that combines instruction in communication and critical thinking with scientific methods. Through its rigorous curriculum, students gain knowledge of the fundamental concepts of psychology, guiding principles, behavioral laws, and empirical techniques employed in psychology research.
This online degree involves lab pairings that will allow you to demonstrate scientific principles in hands-on lab practices.
The study areas include:
Cognitive Psychology
Biological Psychology
Organizational Psychology
Social Psychology
Psychological Measurement and Testing
Industrial Psychology
Upon completing their degree, students can demonstrate knowledge of psychological concepts across several basic content areas. They gain skills they can apply to various professions and pursue advanced degrees. Students will have the opportunity to avail of financial aid by completing the FAFSA application.
---
Grand Canyon University
Grand Canyon University's online BS in Psychology degree is intended for college students who are passionate about assisting others and interested in the inner workings of the human mind.
They get a fundamental knowledge of psychological concepts and focused expertise in particular subject areas. They also receive a thorough overview of the fundamental tenets of human conduct and thought at all ages.
The coursework consists of:
Adult Development and Aging
Introduction to Psychological Research and Ethics
Cognitive Neuroscience
Abnormal Psychology
Child and Adolescent Psychology
Social Psychology and Cultural Applications
Students learn about the ongoing social, cultural, and environmental influences on human thought and behavior. Courses follow the American Psychological Association's guidelines (APA). The school will assign a personal career coach to help students shape their future career goals.
---
Wilmington University
Wilmington University offers an online BS in Psychology that provides students with a strong foundation in research and writing and the chance to study under subject-matter authorities.
This online degree in psychology can cover human behavior, thought, and intelligence thanks to the broad-based curriculum. The topics cover natural and social sciences, giving students a solid foundation in statistics, problem-solving, and interpersonal skills.
Courses in the online psychology degree include:
Abnormal Psychology
Applying Psychology in Professional Contexts
Introduction to Psychology
Theories of Personality
Social Psychology
Research Methods in Psychology
Students who want to continue to a master's degree program can enroll in the Dual Credit option. This option will allow you to have an accelerated bachelor's degree while studying courses for a master's degree.
---
Also, see: The 5 Best Online BS in Social Work
---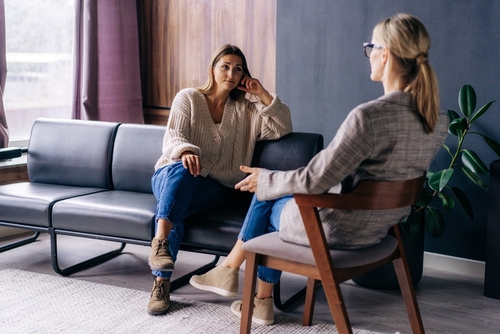 BS in Psychology Common Courses
Abnormal Psychology
The causes, diagnoses, and treatments of maladaptive or dysfunctional behaviors are covered in this course. The classification of various psychiatric disorders and the theories that explain or anticipate their onset are topics covered in this course.
Human Development
This course explores the interplay of human biology and psychology throughout the lifetime, covering topics like child and adolescent development. By studying the brain's neural systems and anatomy, learners develop knowledge of how the brain supports emotion, behavior, and cognition.
Research Methods in Psychology
Students are frequently exposed to experimental, correlational, qualitative, and descriptive modes of inquiry in research techniques classes in psychology.
Students understand how researchers test hypotheses and respond to research questions by examining relationships between variables and interpreting data. They learn about research applications in academic, medical, and other contexts.
Social Psychology
Students explore common social psychology ideas and concepts in this course, such as how social context affects a person's behavior. They distinguish between these notions' divergent traits and related tendencies. Students learn how to evaluate and dissect various hypotheses using critical thinking abilities.
Sensation and Perception
The connection between sensations and human perception is examined in this course. By examining neurobiology and the brain, learners learn how these sensory pathways affect how people interpret their environment. This course looks at perception and feeling from psychophysics, physiology, and motivation perspectives.
BS in Psychology Common Career Paths
Medical and Health Services Manager
Most medical and health services managers oversee healthcare facilities with groups of doctors, nurses, and other professionals. They frequently communicate with insurance representatives, patients, and medical staff to guarantee that care is provided appropriately and quickly.
Average Annual Salary: $104,830
Human Resources Specialist
A human resource professional will recruit, screen, interview, and place candidates. They guarantee that workers know and follow all human resources policies and procedures. They also participate in various human resources tasks related to pay and benefits, labor relations, and occasionally training.
Average Annual Salary: $64,240
---
Correctional Treatment Specialist
To create rehabilitation plans for probationers and parolees, a correctional treatment specialist works with parole officers, agency personnel, and convicts. Specialists in correctional treatment assist parolees in locating counseling, treatment for mental illness and substance misuse, housing, and employment.
Average Annual Salary: $59,860
---
Social Worker
Social workers aid with social and interpersonal issues, promote human rights, and seek to better people's lives. Social workers shield vulnerable children and adults from harm.
Average Annual Salary: $55,350
---
Mental Health Counselor
Mental health counselors are professionals who provide advice to people dealing with problems that have an impact on their mental health and well-being. Many mental health counselors take a holistic approach to therapy, adopting a "wellness" concept that emphasizes and supports clients' strengths.
Average Annual Salary: $49,710
---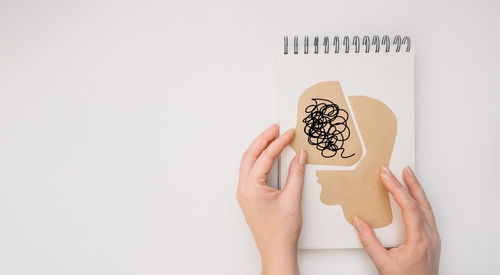 Frequently Asked Questions
Key Points to Ponder
Students in a psychology program will deep-dive into the human mind, social connections, and behavior.
While formally educating students to enter the workforce, an online degree program can help individuals improve the lives of others.
The typical length of a psychology bachelor's degree is four years. However, more and more institutions now offer accelerated online psychology degrees for adults and busy students.
Distance learners who pursue a BS in psychology online can take classes at their convenience, avoid the campus commute, and study from home.
---
Additional Resources to check out: