Find Your Perfect School
Premium Schools is an advertising-supported site. Featured or trusted partner programs and all school search, finder, or match results are for schools that compensate us. This compensation does not influence our school rankings, resource guides, or other editorially-independent information published on this site.
The field of Engineering comes in all shapes and forms. In addition, this versatile field will provide you with many lucrative job opportunities, no doubt. But, there may come a time when additional training may be required to get that promotion you deserve so that you can reach your full potential. Earning your online Master of Engineering degree is for you!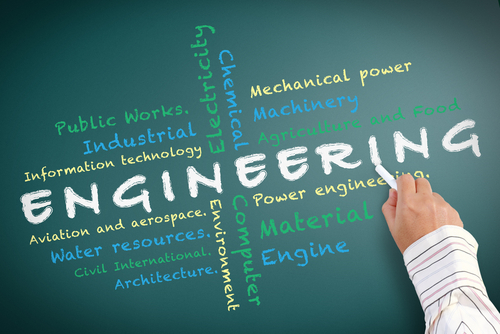 Distance learning engineering programs are a great way for working professionals to earn a graduate degree in Engineering. In fact, depending on your concentration in the field, you may be required to earn a Master's degree for career advancement.
A particular skill set is often required for the design and implementation of certain systems, and training obtained from a Master of Engineering degree program will allow you to meet your career goals. There's no time like the present to check out these impressive schools that offer graduate degrees in Engineering.

Methodology
Let us help you find the best Online Master of Engineering Degree Program that fits your requirements for career advancement, as well as convenience! Our researchers at PremiumSchools.org utilize these indicators of excellent academic standards to locate exceptional Master of Engineering degree programs designed just for you. These factors include:
100% web-based or hybrid engineering programs for flexible or convenient attendance without compromising hands-on training,
Rigorous yet engaging and innovative training in the field of Engineering coursework that takes into account the readiness of students to take the next step in their engineering career,
Outstanding faculty consisting of experts in the field of Engineering,
Provides esteem engineering programs among academic agencies, industry organizations, and journalistic resources,
Stellar reviews and feedback from Online Master of Engineering alumni and students,
Offers a wide range of scholarships, grants, and other financial support programs for eligible students.
To learn more about our selection process, see our Methodology page.
---
The Best Online Schools for Master of Engineering Degree Programs
Cornell University

Online Master of Systems Engineering
Cornell is a private university that offers quality education through on-campus and online learning. The university's online department, eCornell, offers degree and certificate programs from a selection of backgrounds like Engineering, Law, and Management. It also offers graduate programs like the online Master of Systems Engineering degree that's perfect for working professionals. With this degree, you'll be able to cover some important courses including:
Systems Analysis Behavior and Optimization
Systems Engineering Design Projects
Principles of Project Leadership
Model-Based Systems Engineering
Many Electives such as:

Multidisciplinary Design Optimization
Energy Policies for Systems Transition
Design Thinking for Complex Systems
This program is designed for Engineers who are interested in diving deep into designing and implementing complex systems and their industry applications. It is also perfect for workers who want to improve their leadership abilities so they can effectively run teams and operations. Additionally, students can opt for an Energy Systems specialization that focuses on creating sustainable and effective solutions to the growing energy problem globally.
Did You Know?
Cornell University's main campus can be found in Ithaca, New York. Aside from this, the university has several campuses, such as in Geneva and Washington. They also have gone international with program partners in Italy and Qatar.
Are you ready to take your career to the next level? Learn more about Cornell University's Online Engineering Program.
---
Northwestern University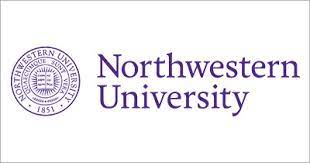 Online MS in Executive Management for Design and Construction
Northwestern is a private research university that's known for providing excellent degrees in Education, Law, Medicine, Engineering, and Applied Sciences. If you're looking for a graduate program that will propel your engineering career, Northwestern offers an online Master of Science in Executive Management for Design and Construction (EMDC). Its courses include:
Finance and Accounting for Executives
Communication and Negotiation
Construction Law and Risk Management
Leadership and Organization
Human Resource Management
Advanced Business Strategy
Along with eight electives
Aside from developing insights, you'll also learn different management strategies to effectively lead projects. The program will also equip you with the needed skills and competencies to land executive roles in the fields of design and construction.
Graduates can secure diverse posts in areas like construction, the military, architecture, engineering, and nonprofits or public agencies. In terms of flexibility, these engineering programs are 100% online, so you can go over your coursework even while working at the office. Finish this degree in two years while customizing your electives lineup.
Did You Know?
Northwestern University has been recognized and accredited by different credible institutions. It has also been consistent in being part of U.S. News and World Reports Top 10 Best Universities in the country. This shows that the university has been delivering quality education through and through.
Would you like to learn more about Northwestern's online Executive Management for Design Construction degree program? Take a look!
---
Johns Hopkins University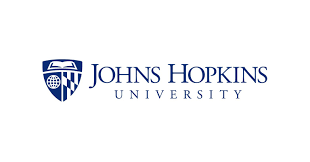 Master of Engineering Management Distance Learning Degree
Johns Hopkins University is a private Baltimore-based research university that fosters independent learning and produces exemplary graduates. The university is known in the fields of Public Health, Education, Medicine, and Engineering.
Particularly, Johns Hopkins' Whiting School of Engineering offers a selection of top-notch master's degree programs that fall under their engineering umbrella, some of which can be taken completely online. You may choose from the following master's degree programs:
Applied Biomedical Engineering
Applied and Computational Mathematics
Applied Physics
Civil Engineering
Computer Science
Cybersecurity
Data Science
Electrical and Computer Engineering
Engineering Management
Environmental Engineering
Environmental Engineering and Science
Environmental Planning and Management
Financial Mathematics
Healthcare Systems Engineering
Information Systems Engineering
Mechanical Engineering
Space Systems Engineering
Systems Engineering
Technical Management
These online engineering programs come with a comprehensive lineup of courses that will surely advance your theoretical knowledge while equipping you with the needed skillset. Most of the programs can be finished 100% online with a flexible schedule. You may also choose the hybrid format where online study and on-site study are combined. If you have a heavy workload, you can take courses slowly over the span of five years to finish your master's program.
What's more, you'll be able to access many networking opportunities and get the chance to be mentored by industry experts. If you're not sure about pursuing a master's yet, the university offers certificate programs that let you earn credits that may be accredited in getting a master's degree.
Did You Know?
Johns Hopkins University has produced world-class graduates throughout the years. It has helped in forming great leaders such as former U.S. President Woodrow Wilson and former New York City Mayor and Bloomberg News founder Michael Bloomberg. It has also produced several Pulitzer-winning journalists, including Russel Baker and Richard Ben Cramer.
Check out Johns Hopkins University's Whiting School of Engineering program. They offer an MS degree in Engineering Management.
---
University of Southern California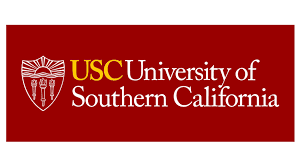 Online Master of Engineering Programs featuring Numerous Degree Specializations
USC is one of the oldest research universities in California that's known for its academic programs in Business, Education, Social Work, and Engineering. The university offers different programs in various learning arrangements, including online learning. USC Online offers quality graduate programs in line with the university's brand of excellence. You can choose from various online master's programs in the following engineering areas:
Aerospace and Mechanical Engineering
Astronautical Engineering
Biomedical Engineering
Chemical, Materials Science and Petroleum Engineering
Civil and Environmental Engineering
Electrical and Computer Engineering
Industrial and Systems Engineering
Systems Architecture and Engineering
Each one of these fully online programs offers more specific majors and specializations that engineering students can choose from according to the needs of their industry. Learn from leading instructors from different backgrounds and enjoy the flexibility of their curriculum. You can also finish dual degrees that allow students to major in complementary engineering areas like Petroleum Engineering and Engineering Management.
With this, you'll expand both your technical knowledge and management skills to effectively fill roles in the transportation and oil industry. After earning your master's, you'll also be exposed to a dynamic alumni community that enables you to network and build meaningful connections.
Did You Know?
The University of Southern California boasts a high graduation rate of 91% to 92% since 2016. This shows that a lot of the enrollees actually pursued and finished their programs, which indicates their quality and students get the academic support they need.
Learn more about USC's online Master of Engineering specializations. Their website page provides many options!
---
University of Virginia
Online Master of Engineering
UVA is the flagship school in the Virginia state system that champions accessibility while providing affordable tuition rates. The school is renowned for its forward-thinking academic programs in Business, Medicine, Engineering, and Applied Science. If you want flexibility, UVA also offers a selection of online undergraduate and graduate programs. You can take up a graduate online engineering program from the following fields:
Chemical Engineering
Civil and Environmental Engineering
Electrical Engineering
Materials Science and Engineering
Mechanical and Aerospace Engineering
Systems Engineering
UVA has been delivering distance engineering degrees for 35 years so it's no surprise that they've created effective online curriculums and resources that'll benefit every enrollee. Have an edge in your career by taking up relevant engineering courses that will equip you with advanced knowledge and practical applications.
The courses in UVA's online engineering degrees are usually delivered through live interactive lectures but students may opt to watch asynchronously, especially for working professionals. Online students will also cover the same set of course requirements as those studying on-campus but with a more flexible schedule.
Did You Know?
The University of Virginia has received a lot of recognition for providing quality academic programs over the years. This 2022, the institution was recognized as the 4th best public university in the country by the U.S. News and World Report.
How about some additional information regarding the University of Virginia's Engineering Degree Program? Check it out!
---
Tufts University

Online MS in Engineering Management
Tufts is a private university that's focused on delivering transformative experiences to its students through different programs and activities. Tufts has stellar degree offerings in Arts and Sciences and Medicine, as well as Veterinary Medicine and Engineering. Aside from offering on-campus academic programs, the university has also shifted into offering online and hybrid setups to provide flexible and accessible education for everyone.
If you're an engineering graduate seeking to improve your leadership skills, a Master's in Engineering Management may be your best choice. The program can be finished in two years and includes various courses like:
Introduction to Data Analytics
Solving Complex Problems through Systems Thinking
Program and Project Management
Leadership: Driving and Managing Change
Essentials of Technology Strategy
This MBA is specifically designed to create new leaders in tech by introducing key concepts and best practices that are applicable in the industry. Get ahead in the corporate world by taking up courses in leadership and management and land in managerial roles after graduation. Aside from the advanced courses, you'll also take up a capstone project to apply all your learnings and acquired skills.
You can also choose from a selection of elective courses based on your interests. Some electives include Applied Data Science and Product Management. You can take up the program through a fully online setup or opt for a hybrid learning system where you can enjoy both virtual and on-campus lectures. This is perfect for graduates with full-time jobs since you can access your coursework any time of the day.
Did You Know?
Tufts University champions research and innovation in various fields like engineering, social sciences, and medicine, through the collaboration of its students and faculty members. It has several modern facilities, such as the Kaplan Lab and Tisch College Community Research Center, to facilitate research projects.
Learn more about Tufts University's 100% online Master of Science in Engineering degree program.
---
University of Michigan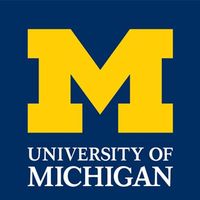 MS in Engineering (MSE) or Master of Engineering (MEng) Online Degree
Michigan is a private university that aims to produce world-class leaders in different industries. The school is popular for its degree programs in Business, Law, Medicine, and Engineering. Aside from holding classroom classes, the university extends its curriculum to virtual learners through Michigan Online. It offers various bachelor's and master's degrees in Data Science, Public Health, and Engineering. Some of engineering online degrees include:
Automotive Engineering, MEng
Energy Systems Engineering, MEng
Global Automotive and Manufacturing Engineering, MEng
Manufacturing, MEng
Systems Engineering & Design, MEng
These engineering graduate degrees typically require 30 credits and may be finished in one to two years, depending on your pace. If you have a busy schedule, you can take a few courses every year and complete your master's in a span of five years. The program choices cater to some of the most in-demand industries in the world such as manufacturing and automotive engineering.
Finishing a master's in these fields will improve your interdisciplinary skills while enhancing your engineering fundamentals. You'll also be able to apply your theoretical knowledge through a Capstone project towards the end of your program, demonstrating all that you've learned.
Did You Know?
The University of Michigan has a flourishing diverse student community with enrollees coming from more than 150 countries all over the world. To spark inclusivity, the institution organizes different events, such as workshops, live discussions, and concerts, to raise awareness and celebrate diversity.
Learn more about the University of Michigan's Engineering Degree options here! Take a look!
---
University of Illinois Urbana-Champaign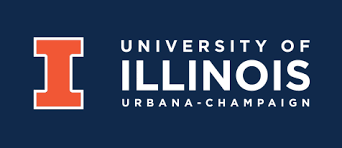 Master of Engineering Distance Learning Degree with Nine Concentrations
Urbana-Champaign is a public research university that focuses on shaping young and innovative leaders. The school is renowned for its programs in Information Sciences, Psychology, and Engineering. While most of the programs are offered on-campus, the university also offers several online undergraduates and graduate degrees. Its Master's degree in engineering has been the top choice for some professionals seeking higher education. Urbana-Champaign offers nine distinct online engineering master's programs, namely:
Master of Science in Aerospace Engineering (MSAE)
Master of Engineering (MEng) Aerospace Systems Engineering
Master of Engineering (MEng) in Bioengineering
Master of Computer Science (MCS)
Master of Science in Civil Engineering (MSCE)
Master of Science in Environmental Engineering (MSEE)
Master of Science in Industrial Engineering (MSIE)
Master of Engineering (MEng) in Mechanical Engineering
Master of Science in Mechanical Engineering (MSME)
The programs are geared towards imparting important and practical engineering theories while enhancing your leadership and problem-solving skills. These programs are perfect for working engineering professionals who want to land leadership roles and elevate their careers. You'll surely get mentorship through the school's excellent lineup of experienced professors that uses interactive and inclusive teaching methods.
Additionally, students can earn their degrees online through a flexible schedule while accessing different learning resources online. Students can access lectures wherever they are and may work on their coursework anytime.
Did You Know?
The University of Illinois Urbana-Champaign's master's programs in engineering have been highly ranked by the U.S. Report and World News, ranking 6th overall. Furthermore, the university has ranked 1st last 2020 for its Civil Engineering program while it ranked 2nd for Mechanical Engineering.
Learn more about the Granger College of Engineering and its many engineering specializations to choose from. What are you waiting for!?!
---
The University of Texas at Austin

Master of Engineering Management or Master of Mechanical Engineering Online
UT Austin is a public institution that values diversity and academic excellence. The institution is popular in the fields of Liberal Arts, Business, Nursing, and Engineering. It offers different degree and certificate programs through online and on-campus learning. If you're seeking higher education in Mechanical Engineering, Texas offers one of the best online master's programs in the country. The online program includes courses like:
Materials Science and Engineering
Engineering Economics
Fluid Mechanics in Industrial Processes
Applied Thermodynamics
Introduction to Manufacturing Systems
The Mechanical Engineering degree focuses on using engineering designs in innovative ways to solve problems. Through this comprehensive 10-course curriculum, you'll get the needed skills and expertise to become a leader in the industry. Learn about the latest technology and strategies to solve engineering design problems.
Plus, you may handle both your job and schoolwork at the same time since the program is fully online. Each course has a set of asynchronous classes that are easy to follow and understand. Get the needed support from UT's experienced faculty and be guided by fellow Engineers through group discussions. Additionally, there's also a Software Engineering Master's degree that offers classes on-site one weekend per month.
Did You Know?
The University of Texas at Austin values sports and athletics by providing state-of-the-art facilities and varsity programs. Over the years, the university's student-athletes have excelled in different sports competitions across various sports fields. To date, they have won a whopping total of 130 Olympic medals.
Are you ready to take your career to the next level? Learn more about The University of Texas at Austin's fully online Mechanical Engineering Program.
---
Penn State World Campus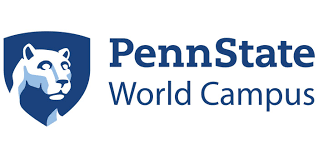 Online Master's Degree in Engineering in Various Concentrations
Penn State is a public research university with different campuses throughout Pennsylvania. To accommodate the growing demand for distance learning, Penn State launched its World Campus, which offers different online degree and certificate programs. It's popular for its online programs in Education and Engineering, particularly its graduate programs. Some of the master's degrees in engineering include:
Master's in Software Engineering
Master's in Systems Engineering
Master's in Mechanical Engineering
Master's in Nuclear Engineering
Master's in Industrial Engineering
Master's in Engineering Management
Master's in Additive Manufacturing and Design
Master's in Electrical Engineering
The engineering program courses aim to advance your technical and theoretical skills while providing new concepts to help you succeed in the industry. To earn your master's, complete a range of 30 to 36 credits, depending on your field. If you want to pursue a career in machine learning and intelligent systems, a master's degree in Artificial Intelligence will equip you with relevant skills to become an AI data scientist or application engineer.
Access your online program anytime through their online learning resources and webinars, perfect for working adults. You'll also learn from the same faculty that teaches on-campus, so you'll get the same level of instruction. For those seeking to improve their management skills, Penn State World Campus also offers an Engineering Leadership and Innovation Management minor.
Did You Know?
Penn State World Campus prides itself on providing accessible and inclusive education. Aside from providing superb academic programs, the institution also makes sure that its students are guided from enrolment to graduation. They provide different student services like guided application processing, online libraries, and career counseling for a better experience.
Learn more about Penn State's online Engineering programs. There are several to choose from at all academic levels. Check them out today!
---
Frequently Asked Questions
Can you get an Engineering Master's online?

Yes, you can find a Master's program in Engineering through a distance-learning format while maintaining your day job. Online programs are particularly convenient for those who require flexible schedules and learning modes. These programs don't require any classroom attendance so that you can finish all your coursework remotely.

Usually, you'll be directed to online learning resources where you can access recorded lectures and course content. Synchronous lectures through Zoom or other video platforms may also be required, depending on the program's setup. In terms of assessment, you may be given assignments and exams online, while projects may be sent over email.
Do online Master's degrees look bad?

No, earning your Master's degree in Engineering through an online program is a wise decision, especially if you're trying to juggle both your coursework and job. Most institutions provide the same set of courses both on-campus and online, so there won't be much difference except for the mode of learning. Students taking up an online master's degree will have to attend online lectures or watch asynchronously to cover the coursework.

However, it's best to consider a school that has been accredited. This means that the institution has met the standards set by private accrediting bodies. Furthermore, employers are not easily discouraged by online degrees as long as they have developed the right skill set to be an asset in their companies. Most school diplomas don't specify the mode of learning, so you'll have an even playing field with on-campus graduates.
How will a Master's degree in Engineering help my career?

Earning an online Master of Engineering degree will provide you with many job opportunities and career advancement. As you learn advanced skills, you will qualify for managerial and leadership positions. In turn, this may provide you with a better salary and work benefits while enjoying job security. You can find employment under the following positions:

Systems Analyst
Project Engineer
Construction Manager
Application Engineer
Automation Engineer
Plant Manager
Business Development Director

Earning your master's will also allow you to specialize in a certain concentration or subspecialty related to your engineering field. With a growing demand for a more specialized skill set, you can surely land a job in international firms and industrial companies.
How many credits are in a Master of Engineering degree program?

Most of the online Master's programs in Engineering require a minimum of 30 credit hours, while some fields require up to 40 credit hours. It may seem few in terms of credit hours but don't be fooled. Most of the courses provide an in-depth discussion of different engineering concepts, so it's best to take a few courses at a time. Completing a master's degree varies on your availability.

For full-time students, you can finish your master's in as fast as one year, while part-time enrollees may finish their degree in two years. Some institutions even allow up to five years to finish their curriculum and fulfill all their requirements. Additionally, the completion time may also depend on your specialization since some may take longer to finish, especially when capstone projects are required.
What are some of the high-paying positions in the field of Engineering?

If you are going to invest your time, effort, energy, and money in a master's degree program, perhaps a higher salary would be a good return for your investment. However, it's best to know that not all engineering fields have the same salary range. Some fields pay higher because of their demand, have high-security risks, or are involved in a high-paying industry.

The highest paying career in the field is Petroleum Engineering can reach up to $220,040 with an average salary of $131,800 per year, depending on the company. With the influx of digitalization, Data Engineers have become in-demand and sought in developing software and securing data. They can earn as much as $153,870, especially if they have a Professional Engineering (PE) license. Electrical, Chemical, and Computer Engineers also earn a huge paycheck with annual earnings ranging from $132,360 to $208,200.
Key Points to Ponder
With an online master's in engineering degree, a wide array of career opportunities await. Possible options include engineering management, project management, computer engineering, aerospace engineering, electrical engineering, engineering and technology management, civil and construction engineering, industrial engineering, and so much more!
An engineering management program can prepare graduates for supervisory or management positions.
Prospective students should search for online programs that are properly accredited and that provide the best possible learning format for them. Online graduate engineering programs are convenient for busy students.
---
Check out these other resources: