High school graduates or GED recipients considering a short-term healthcare training certificate program might question whether it would help advance their careers. Spending just four to 12 months at junior college campuses might not seem sufficient for entering medicine's technical trades where patients' lives hang in the balance.
However, healthcare training certificates condense lab-based curricula to pack a depth of tangible clinical treatment skills into a shorter study. That's why the Brookings Institution reported that the number of short-term certificate graduates skyrocketed by 157 percent from 2000 to 2012.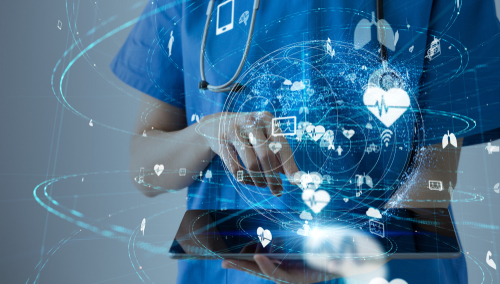 Healthcare occupations represented nearly half, or 463,000, of the 1 million certificates awarded yearly according to the Bureau of Labor Statistics. Short-term certificates are the easiest way for individuals not planning college stints to still sharpen their skillsets for an in-demand sector. Let's look into the four main career advancement benefits unlocked when investing in cheap healthcare training certificates.
Table of Contents
Wider Array of Healthcare Job Options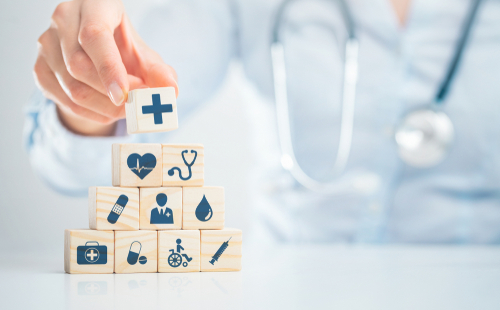 Lack of postsecondary training greatly hinders people's ability to advance beyond the most entry-level healthcare jobs like medical secretary, personal care aide, and nursing assistant. Luckily, the U.S. News & World Report shows a low average community college cost of $3,730.
Short-term healthcare training certificate programs are specialized in diverse professions from pharmacy technician to surgical technologist and emergency medical services. Patient care technician certificates are perhaps the broadest for performing basic care needs. Students could choose phlebotomy to draw blood, veterinary assisting to cure pets, massage therapy for relaxing the tissue, radiology to take x-rays, cardiac care to fix broken hearts, and more. Completing short-term healthcare training may even lead to the NCLEX-PN exam to qualify Licensed Practical Nurses.
Higher Paying Work with More Autonomy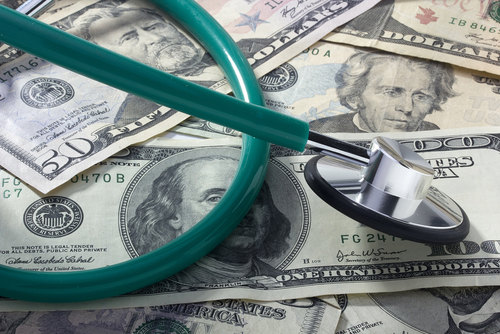 According to SmartAsset, workers with zero credits beyond their secondary diploma earn average pay of $35,256, or $678 per week. Entering the healthcare hierarchy at this pay grade usually means little independence under supervisors' watchful eyes. Short-term healthcare training certificate programs signal certain skill mastery to employers, which adds freedom and value.
Median wages for certificate-level healthcare professionals are currently $38,376, or $738 per week. In particular, LPNs report a median annual wage of $51,780 on Salary.com. Surgical technologists bring home a median income of $49,950. Paramedics snag median earnings of $35,400. Dietetic technicians receive median compensation of $40,804. Other averages include $42,556 for medical billers, $42,820 for massage therapists, $29,230 for occupational therapy aides, and $40,080 for dental assistants.
Better Chances of Long Term Career Stability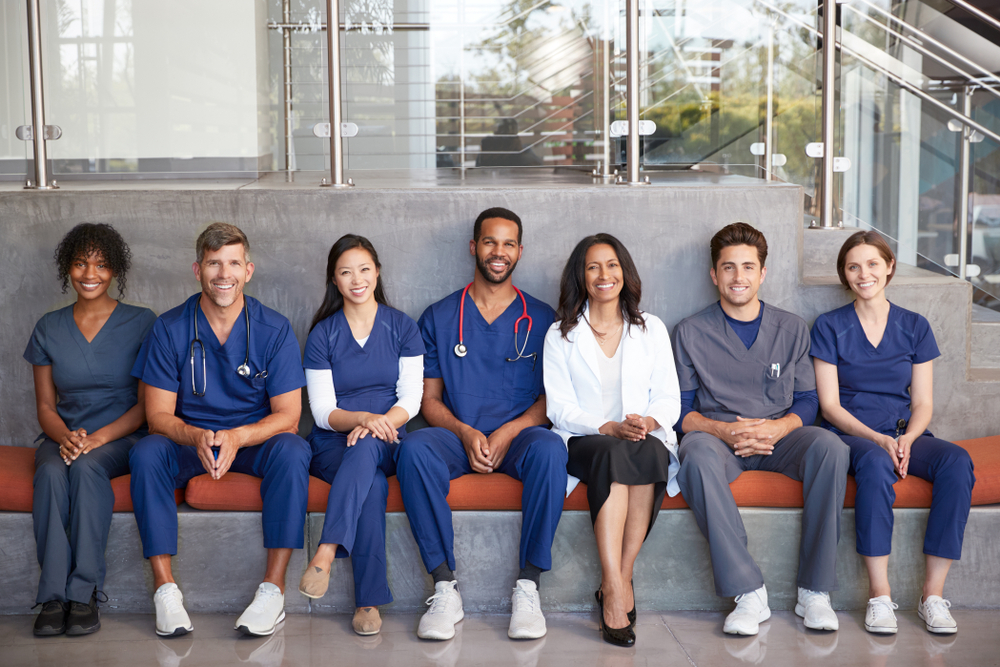 Getting a short-term healthcare training certificate can have long-term economic consequences by making medical workers more attractive to clinical facilities for job security. The Federal Reserve Bank of St. Louis reported that the unemployment rate for adults aged 25+ with some college education dropped from 4.3 to 3.8 percent since last February. That's significantly less than the 6.2 percent rate without college classes. Healthcare is a particularly stable U.S. sector worth $3 trillion with 13 million employees.
The BLS predicts that healthcare jobs will have much faster-than-average growth of 15 percent overall by 2029. Most short-term healthcare training certificate occupations forecast hiring spikes by over 10 percent, including physical therapy aide, massage therapist, paramedic, LPN, surgical first assistant, medical coder, and optician.
Faster Routes to Healthcare Degree Completion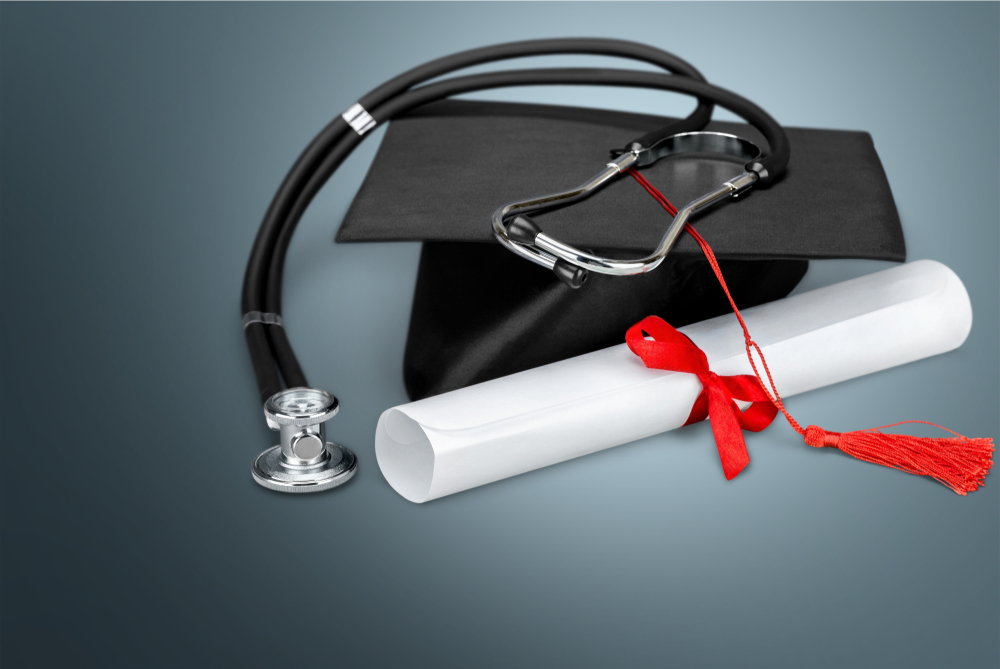 Short-term healthcare training certificate programs aren't only a fast track to careers; they could also jumpstart further education. Columbia's Community College Research Center found that 33 percent of certificate and associate graduates transferred to four-year colleges within six years. Accredited brick-and-mortar or online schools usually give certificate holders 18 to 45 credits that can carry over to hasten bachelor's study to 36 months or less.
According to Forbes, bachelor's graduates qualify for several high-paying clinical roles like medical perfusionist, drug trial manager, health administrator, pharmaceutical sales rep, sonographer, transplant coordinator, and hand therapist. Even if short term healthcare training certificate students only transfer credits for an accelerated associate, the list of jobs mushrooms from dental hygienist to cancer registrar and respiratory therapist.
Those certain that a certificate will quickly launch a rewarding medical career can begin searching for a good college match. Regional or national accreditation is a must-have, but schools also featuring programmatic approval from bodies like the Commission on Accreditation of Allied Health Education Programs (CAAHEP) are best.
Stay wary of for-profit online colleges that boast certificates with few academic requirements, unusual flat-rate tuition, and little human interaction because they could be diploma mills. Some great colleges that advance careers in short term healthcare training certificate programs include Herzing University, Pasadena City College, Virginia College, College of St. Scholastica, Aims Community College, Robert Morris University, and Washburn Institute of Technology.
SEE ALSO!: The Top 10 Short Term Healthcare Training Certification Programs
Related FAQ: What Can I Do Upon Completion of a Short-Term Healthcare Training Certificate Program?
Looking for another Short-Term Training Options? The 30 Most Lucrative Short Certificate Programs