Find Your Perfect School
Premium Schools is an advertising-supported site. Featured or trusted partner programs and all school search, finder, or match results are for schools that compensate us. This compensation does not influence our school rankings, resource guides, or other editorially-independent information published on this site.
A Cosmetologist works their magic to make our hair look as beautiful as possible. If clients are so inclined, they will ask their Cosmetologist to cut, curl, or color their hair; all done while keeping the hair healthy and lustrous in the process.
Perhaps as a child, you have dreamed of a career in the beauty industry. Becoming a Cosmetologist is a great choice; however, proper training is necessary. Please take a look at our guide to becoming a Cosmetologist or Barber.
---
Methodology
Here, we have compiled a list of the Best Cosmetology Schools providing on-campus and/or online coursework based on the following:
Provides different types of cosmetology programs providing training as a cosmetologist, including the necessary education and licensing information,
Selection of programs that fits your goals and needs, considering factors such as time commitment, cost, and location,
Helps graduates create a portfolio that includes any relevant experience, education, and certifications,
Provides participation in lectures, hands-on activities, and practical experiences as part of the program,
Provides time for practicing the skills learned in the program on real clients in the clinic or salon,
Prepares students to pass the exams necessary to become a licensed cosmetologist,
Displays proper accreditation,
Provides placement services, where applicable.
For more information, see our Methodology page.
---
10 BEST SCHOOLS FOR A COSMETOLOGIST DEGREE
Aveda Institutes

(Online) Cosmetology Training Program
Aveda Cosmetology & Beauty Schools is a network of institutes located worldwide. Though the organization functions as a separate business, its primary purpose is still to provide programs and training in cosmetology and esthetics. Because the institute has a global network of spas and salons, you will be able to visit and experience different elements of the company, in addition to hair and skincare education.
You will be able to showcase your creativity and talent in the areas of hair, skin, nail care, and cosmetics application. The curriculum includes at least 1,500 hours of extensive hands-on study to give you a thorough grasp of beauty and well-being. After completing the course, you will be prepared to take the state licensure exam.
The organization emphasizes that trainees will be as well-prepared as possible to excel in the beauty industry after completing the program. As a result, all cosmetology students will get Level I MUD Makeup Certification at no additional cost, with the option of obtaining more MUD Certifications after graduation.
Check out the Cosmetology Training Program at one of the best beauty schools in the world and earn the certificate that will make your talent stand out from the rest.
---
MTI College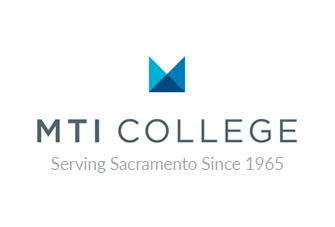 (On-campus) Beauty and Cosmetology Training Program
Paul Mitchell is well-known in the professional hair product industry; he and John Paul DeJoria founded the John Paul Mitchell Systems. This system includes more than 100 beauty products accessible in more than 80 countries, more than 50,000 salons in 81 countries, and more than 100 school locations. Students will use the system's hair and beauty products throughout the program.
You'll be able to put your talents and skills to the test by working with real people at their guest services clinic. The Cosmetology curriculum includes style finishing, texture, foil work, manicure, pedicure, and makeup. The emphasis on basics has prepared students to pass the California State Cosmetology Board Exam and pursue successful careers in cosmetology.
Aside from training for cosmetology applications, you'll also study the regulations and norms that govern the cosmetology sector and the scientific parts of cosmetology. You will study anatomy and physiology, chemistry, and bacteriology, and how these apply to your professional activities.
If you oppose animal cruelty in the beauty industry, you'll be pleased to know that The Paul Mitchell Company was one of the first cosmetology companies to oppose animal testing publicly.
Train and have fun at MTI's Beauty and Cosmetology Program by Paul Mitchell.
---
Hollywood Institute of Beauty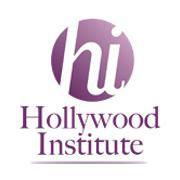 (On-campus) Cosmetology Program Certification
Training at the Hollywood Institute of Beauty Careers will provide you with much more than just a license and a diploma. The Cosmetology certification, also known as the General Beauty Culture curriculum, needs 1200 class hours and is accessible in day and evening programs. The average full-time day student will finish in around nine months, while evening students will finish in about 17 months.
In addition to the 1200 lecture hours, students must perform 700 hours of service or practical application. They are encouraged to think and act like designers throughout the courses.
Aside from the usual courses in cosmetology, you'll learn several theories in cosmetics, including:
The Salon Business
Your Professional Image
General Anatomy & Physiology
Nail Structure & Growth
Scalp Care, Shampooing, & Conditioning
All cosmetology students receive a professional hair styling kit, cosmetics kit, nail kit, and a Dermalogica skincare kit to use and retain. Students will also get a Dermalogica certificate of accomplishment upon graduation and the possibility to become Dermalogica Certified. You will be ready to take the state licensure exam and become confident applicants for the field.
Showcase your talents, improve your skills, and create a wide range of networks through Hollywood Institute of Beauty's Cosmetology Program Certification.
---
Pivot Point Academy
(On-campus) Cosmetology Program
Pivot Point Academy is well-known for its LAB (Learn About Beauty) cosmetology curriculum, which 'looks and feels like social media,' making it participatory and enjoyable for students. The program's effectiveness and success have resulted in phenomenal growth.
The Cosmetology program is a 15,000-hour program that you can complete in as little as a year. This program offers a unique and comprehensive education to help you improve your hairdressing and beauty skills, allowing you to express your ideas to become a confident beauty expert.
People interested in this industry often become entrepreneurs. This Cosmetology training will also help you improve your client and retail abilities, allowing you to market yourself as a skilled hairdresser and beauty professional. Furthermore, a section of the Cosmetology program is devoted to creating a résumé and portfolio that showcases your abilities and experience.
You will discover cosmetology as how it should be taught. Hands-on training with highly qualified instructors/educators, first on mannequins, then in a salon setting. The teaching staff teaches essential business skills to equip you for a successful career in the beauty industry.
Intensify your passion and skills and get higher chances at becoming one of the world's finest cosmetologists through Pivot Point Academy's Cosmetology Program.
---
Palo Alto College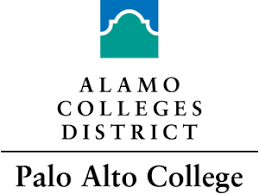 (On-campus) Cosmetology Operator, A.A.S.
Students in the Cosmetology program can achieve an Associate of Applied Science degree with transferable credits to a 4-year degree and lay the groundwork for entrepreneurial development. You can also earn a 45-credit-hour Cosmetology Operator Level 2 Certificate, allowing you to provide hair and nail care services. Furthermore, all the recommended courses of study are included in the program to meet the Texas Department of Licensing and Regulation's licensure criteria.
Program courses include:
Social and Behavioral Sciences
Introduction to Haircutting and Related Theory
Principles of Skin Care
Fundamentals of Cosmetology
The artistry of Hair, Theory, and Practice
Manicuring and Related Theory
Introduction – Theory and Chemistry of Hair Color
Advanced Haircutting and Related Theory
Advanced Cosmetology Techniques
Salon Development
Preparation for the State Licensing Examination
You will learn all cosmetology courses in a new 3,800-square-foot full-service Learning Studio with 26 hair stations, 16 nail stations, and an esthetics room. The degree completion is also based on clock hours of training.
Start your training, maximize resources, and earn an AAS in Cosmetology Operator degree through Palo Alto College and become competitive in the beauty industry.
---
Central New Mexico Community College

(On-campus) AAS Cosmetology
Central New Mexico Community Institution is the state's largest two-year college. The associate of applied science in a cosmetology program primarily offered at the Joseph Montoya campus prepares students for state cosmetology licensing. You can complete the theoretical coursework and laboratories in 4-5 terms. The program involves 62-63 credits and is based on the Pivot Point curriculum, a market leader in beauty education.
Students take a limited number of hours of general education courses in arithmetic and reading. Major courses cover cosmetic design principles, salon theory, skin/nail procedures, and hair services. In addition, students learn about state cosmetology laws and regulations.
Program courses include:
Cosmetology Fundamentals I
Salon Theory I
Hair Service Lab II
Skin/Nails Service
Facials/Manicuring/Pedicuring Lab III
Salon Operation Theory
Advanced Salon Theory
State Laws/Regulations
Cosmetology Practicum
Furthermore, the curriculum will teach you the theory and practice of anatomy, physiology, preparation, procedures, products, and infection control via sanitation, disinfection, and sterilization.
Every participant completes a practicum with a licensed salon owner. The practicum exceeds the minimum 1,600 clock hours necessary by the New Mexico Board of Barbers and Cosmetologists for certification, which will make you more marketable after graduation.
Learn more about the AAS in Cosmetology degree and turn your passion into a stable career.
---
Western Piedmont Community College

(On-campus) AAS Cosmetology
The associate in applied science in cosmetology program prepares students to take the State Board of Cosmetic Arts examination. The 69-credit degree comprises general education courses in psychology and communication. You should be able to take the State Board of Cosmetic Arts test. You will be given a license after completing the State Board exam.
This degree program is intended to deliver competency-based knowledge, scientific/artistic principles, and hands-on foundations related to the cosmetology business. Cosmetology courses include:
Hair coloring
Manicure and nail technology
Hair, nail, and makeup design
In preparation for the license examination and employment, one course focuses on the efficient and professional delivery of salon services. And with the increasing popularity of cosmetologists building their businesses and product lines, this degree includes a business course.
Business courses cover the fundamental ideas and practices of modern business. You should demonstrate an understanding of business ideas at completion as a foundation for studying additional business subjects.
Aside from the AAS degree, the school also offers a 42-credit Diploma and 34- credit Certificate in Cosmetology. While these options are not as competitive as their AAS degree, they will still equip you with the basic training and skills needed to become a cosmetologist.
Earn the AAS in Cosmetology degree and enjoy the better job opportunities that come upon graduation.
---
Vincennes University

(On-campus) Associate of Science Career/Tech
Vincennes University, Indiana's first institution, is a comprehensive four-year college with 180 degrees offered on two campuses. You can complete the associate of science career/tech degree on the Vincennes campus.
The 60-credit curriculum covers fundamental cosmetology techniques like shampooing, hair coloring, facials, and manicuring, which you can complete in two years of full-time enrollment. And similar to the programs in this list, you will be prepared and eligible for the state licensure exam.
In the school's cosmetology studio, you will spend hundreds of hours honing your skills and preparing for the beauty handling industry. Furthermore, one course concentrates solely on starting a small business, covering themes like business feasibility, obtaining finance, franchising site, insurance, and owner liability.
Major Program Requirements include the following:
Basic College Accounting
Data Management with Spreadsheets
Cosmetology I
Cosmetology II
Cosmetology III
Cosmetology IV
Creating a Small Business
Learners who have a valid Indiana cosmetology license will also credit this associate in cosmetology degree.
Get your passion going on the right foot with a degree in Associate of Science Career/Tech from Vincennes University.
---
Wake Technical Community College
(On-campus and online) AAS Cosmetology
Wake Technical Community College has a substantial presence in North Carolina, with six campuses. The associate of applied science in the cosmetology program at the institution requires 64 credits, which you can complete on the Southern Wake Campus in Raleigh or online.
The program will also prepare you to take the State Board of Cosmetic Arts test. You will be introduced to fundamental cosmetology concepts such as safety, first aid, cleanliness, and sanitation by faculty.
Program courses include:
Cosmetology Concepts I
Salon I
Trichology & Chemistry
Freshman Composition
Interpersonal Psychology
Adv Contemp Hair Coloring
Students in the advanced program learn about haircutting and design, skin care, manicuring, and electricity/light therapy. One course is entirely dedicated to the methods and techniques utilized in the current design. You will take courses in a realistic salon atmosphere to gain extensive haircare and skincare experience.
Check out Wake Technical Community College's AAS in Cosmetology, for it may well fit into your plans of becoming the best cosmetologist.
---
Santa Monica College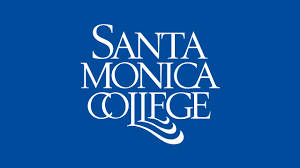 (On-campus) AS in Cosmetology
Santa Monica College provides a program that will prepare you for state licensing requirements, including 1600 hours of cosmetology, 600 hours of skincare, and 400 hours of nail care. Juniors and seniors in high school can begin the program while still in high school.
Continuous enrollment and completion of 60 credits are required for the AS in Cosmetology degree program. Candidates for an associate degree must additionally meet the college's global citizenship and general education standards. The associate degree program will prepare you for careers as salon managers and cosmetology educators by providing technical training and education.
Program courses include:
Hair Cutting 1
Hair Coloring 1
Curly Hair Techniques 1
Nail Care 1
Skin Care 1
Advanced Make-Up
Salon Management
Mechanical Exfoliation
Chemical Exfoliation
Upon degree completion, you will display professional-level skills in hair cutting, coloring, styling, nail care, and skincare. In addition, you will be familiar with salon health and safety procedures.
Today is the best time to enroll in degrees that lead to the beauty industry. You can start your cosmetology career through the AS in Cosmetology at Santa Monica College and be more marketable.
---

FREQUENTLY ASKED QUESTIONS
What does a Cosmetologist do?

A Cosmetologist is trained to advise on appropriate hairstyles, wash and cut hair, dry it, and style hair. They also administer hair treatments for conditioning and coloring hair as they carefully use the proper methods and tools.

Cosmetologists also work closely with clients to enhance their appearance and often become confidants, much like a bartender listening to their client's problems. So, discretion is advised.

If a licensed Cosmetologist owns their own salon, management duties are also their responsibility, such as processing payments, keeping work areas clean, laundering, and cleaning the shop. They must also adhere to all safety protocols and be prepared for state inspections at random times. Marketing and advertising skills are also helping to grow the business.

A Cosmetologist can also offer other services, such as waxing, manicures and pedicures, make-up, and facials, among other services. They provide services to both men and women.
Do a Cosmetologist and Hairstylist have the same responsibilities?

The terms "Cosmetologist" and "Hairstylist" are often used interchangeably; however, the Hairstylist will focus on all things "hair" related. The Cosmetologist can style hair plus provide other services, as described above.
What does a Barber do?

A Barber's duties include the same as the Hairstylist; however, most of their clients are male.
How do I become a Cosmetologist?

Post-secondary training is required to become a Cosmetologist. To enter a state-approved cosmetology program, you need a high school or equivalent diploma. Vocational schools that offer cosmetology or barber programs are usually found in most cities or communities… be sure it is "state-approved" before you pay your tuition and begin class.
How long does it take to earn my cosmetology certificate?

Cosmetology programs can usually be completed within a year. Part-time attendance will take longer, of course.
Is there a demand for Cosmetologists?

The BLS expects a 8% job growth rate between 2022 and 2032, faster than average. It's a great time to enter the cosmetology profession!
How much money does a Cosmetologist earn?

As of May 2022, the BLS reported an annual salary of $33,400 or more, depending on your experience, services offered, and the area of the country in which you serve your clients. Many Cosmetologists are self-employed; therefore, they set their prices and do the type of work they desire.
Will I need a license to be a Cosmetologist?

Yes, Cosmetologists and Barbers must be properly licensed by their state to practice. A license can be obtained after graduating from a state-approved cosmetology or barber program; however, you will need to pass your state licensing exam first!
What does the state licensing exam consist of?

The state licensing exam consists of a written portion and a practical part to test your cutting and styling abilities. Cosmetology-License.com will tell you more about what is required in your state!
Can I open my own Hairstylist business?

Yes, in fact, most Cosmetologists do eventually venture out into self-employment, therefore, cutting out the "middle-man" when working for a franchise salon.

Another option for many is booth rental, in which you pay a monthly rental fee to the owner of the salon to run your business.

And then, finally, owning your own salon… Whether you are working alone or have other employees and provide booths to rent, it's a great way to expand your business venture.
What are the risks involved with being a Cosmetologist?

Cosmetologists are often exposed to dangerous chemicals that cause skin irritations or headaches. They also subject themselves to injury or burns using sharp scissors and extremely hot curling or straightening irons. Carpal Tunnel injuries are also common.

Working as a Cosmetologist can also be stressful while meeting deadlines and juggling several clients simultaneously. At times, you can expect to work long hours, nights, or weekends… and be on your feet for extended hours at a time!
What qualities will make me an excellent Cosmetologist?

A Cosmetologist must be very personable, easy to talk to and have a fun personality. However, they must have a serious side, too. Additional "must-have" qualities should include:

Time-Management skills
Creativity
Attentive to details with good concentration skills
Patience
Listening skills
Customer service skills
Problem-solving skills
Business and computer skills
Marketing & Advertising experience
Neat and Clean appearance; personally & within a salon
Physical Strength and Endurance, Dexterity
Related Article: The 40 Highest Paying Jobs With A Trade School Education