Find Your Perfect School
Premium Schools is an advertising-supported site. Featured or trusted partner programs and all school search, finder, or match results are for schools that compensate us. This compensation does not influence our school rankings, resource guides, or other editorially-independent information published on this site.
There are important links between graduate earnings premiums from an independent school he/she attended, and it has a greater impact than many students realize.
Numerous studies have pointed out these correlations and, as such, students should evaluate the potential future impact of their current educational decisions based on available information.

Quick Summarization
Attend college and get a better job. This is the message at the heart of the country's ongoing efforts to encourage more students to pursue degrees. However, the effects of college on graduates' earnings are complex and varied. According to research, graduates of independent institutions earn more than those of public institutions. Independent school graduates earn about 10% more than their peers, which is enough to allow them to retire three years earlier.
What are Independent Schools?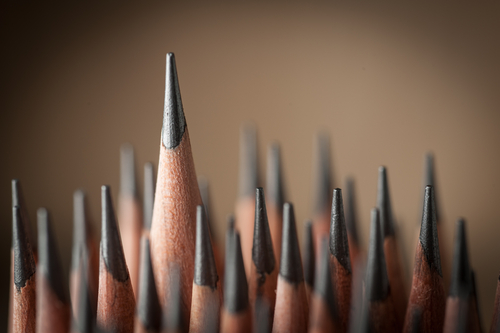 Independent schools are typically 501(c)3 non-profit corporate entities characterized by two defining hallmarks: independent governance and finance. These educational institutions own and govern themselves through a board of trustees that performs a wide range of duties.
These include oversight over fiduciary operations including funding and budgeting functions, strategic duties like setting the vision, mission, and direction, and the delegation of day-to-day operations.
These non-profit schools finance themselves, a contrast to public schools funded by national state or local governments or to parochial schools with subsidies from the church. Their funding options include tuition and fees, income from endowments, and fundraising activities.
Furthermore, independent schools enjoy four types of freedom that influence their operations and success:
Freedom to define and adhere to their unique mission;
Freedom to define the credentials of their teachers and staff;
Freedom to admit and retain students that match their mission; and
Freedom of instruction and assessment of students' progress.
In the United States, the National Association of Independent Colleges and Universities (NAICU) is the membership organization for post-secondary educational institutions. Independent schools should be accredited by the same six regional accreditation agencies, which are recognized by the US Department of Education and accredited public and private schools.
What are some Famous Independent Schools?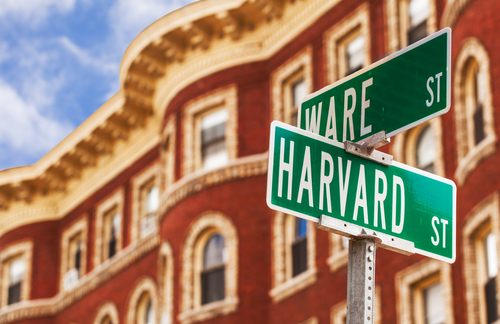 Many of the best independent schools are in the Ivy League, the elite group of universities in the United States with historic contributions to society. But there are also non-Ivy League independent universities on the NAICU membership directory that you should check out.
Brown University
Columbia University
Dartmouth College
Harvard University
University of Pennsylvania
Princeton University
Yale University
Stanford University
Massachusetts Institute of Technology
Drexel University
Duke University
Florida Institute of Technology
Georgetown University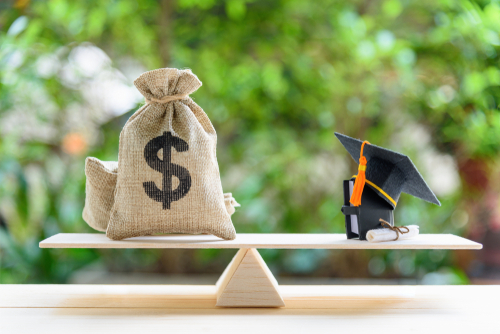 First off, GEP is defined as the difference between the median annual salary for those with a bachelor's degree and the median annual salary for those with only a high school diploma. The difference represents the premium, or the higher value, placed by employers on employees with higher education.
Keep in mind, nonetheless, that GEP can also be measured in other ways. In a report titled "A First Try at ROI: Ranking 4,500 Colleges" by the Georgetown Center on Education and the Workforce (CEW), the premium on higher education makes it clear that investment in a college degree has its payoffs. These payoffs are also in economic and non-economic terms, too, from higher compensation to better quality of life.
Researchers at CEW analyzed the expanded College Scorecard data in calculating the value of a bachelor's degree from 4,500 public and private colleges. The College Scorecard, which was launched by the US federal government in September 2015, is an online tool where consumers can compare the cost and value of post-secondary colleges and universities in the US. Here, consumers can look at the cost, graduation rate, average amount borrowed, loan default rate, and employment rate of graduates of educational institutions.
For all colleges and universities, the median net present value 10 years after enrollment is $107,000 for graduates of bachelor's degree programs. Then, after 40 years post-enrollment, the median net present value is $723,000.
Economists use the term "net present value" to measure the value of an investment with adjustments made for inflation.
Unsurprisingly, the researchers observed that there are significant differences in the value of bachelor's degrees earned from different educational institutions. These include for-profit private and non-profit universities as well as public universities.
The economic gains enjoyed by graduates in private educational institutions varied by $287,000. Graduates of private non-profit institutions earned $838,000 while those from private for-profit institutions earned $551,000.
Note that graduates of public colleges and universities enjoyed economic gains of $765,000. This means that students of public institutions with their lower tuition and student debt can provide better returns on their investment over 10 years.
But it must also be emphasized that graduates of private non-profit institutions typically enjoy higher returns on investment over the longer term. This can offset the higher student loans taken out in attending private institutions, too. In most cases, student loans can be twice as much as those taken by students in public universities.
The higher education schools with the highest long-term value offer four-year bachelor's degree programs. Of the top 10, eight have private non-profit status including Stanford University and Massachusetts Institute of Technology. Degrees completed at these world-renowned universities have a $2 million estimated value for their graduates.
Furthermore, graduates of more selective institutions whose names are familiar tend to have higher earnings. Harvard University, Stanford University, and Princeton University graduates, for example, are more likely to earn higher salaries in comparison with their counterparts from Anderson University, Bates College, and Bridgewater College.
After all, the former institutions are world-famous for their highly selective admissions process, rigorous curriculum, and quality of instruction. Employers place a higher value, or premium, on their potential for excellent work performed for these reasons.
But there's always an exception to the rule. Harvard University graduates with a bachelor's degree in Business Administration, Management, and Operations earned less in their first year after graduation than Bismarck State College graduates with a bachelor of applied science in Energy Management degree.
What are its Implications?
When considering independent schools and their bachelor's degree programs, you must consider both costs of attendance and potential average earnings. The cost-and-benefits analysis is a must because of the higher tuition rates and other fees that make up the four-year cost of attendance.
Be sure to think about the difference between in-state and out-of-state tuition when considering independent colleges. At the University of Chicago, for example, an out-of-state student can pay $81,531 per year while it is $74,570 annually at Stanford University. Many independent schools offer scholarships, grants, work-study schemes, and even low-interest loans, which can offset these fees.
In many cases, the typical earnings of a well-regarded independent university graduate can outweigh the total cost of attendance over four years. Your expensive private school education can end up paying for itself several times over! Your employers placed a premium on your education and, thus, offered a better position and compensation package.
But don't just rely on your private university education either! You must optimize your college experience by engaging in relevant extracurriculars, getting any relevant work experience, and being part of an intensive internship program.
You should also consider expanding your personal and professional network through alumni and other sectors. Your ability to access career advising resources while in college will also make an enormous impact on your job success.
Frequently Asked Questions
Does Independent School Offer Financial Aid?

It's no secret that independent schools are more expensive than other types of institutions. Fortunately, most students are not required to pay the full tuition sticker price because independent schools frequently provide higher financial support than public schools.

Public institutions provided an average of $8,100 in financial aid, covering roughly 75 percent of in-state tuition. Independent institutions contributed an average of $23,080 in assistance, covering approximately 61 percent of the total cost for out-of-state and in-state students.
Why Do Independent Schools Give More Financial Aid?

Independent schools provide more generous financial aid packages to help students offset the cost of attending their institutions. Independent colleges can attract students who would not otherwise consider attending a private school by offering aid to keep their tuition prices competitive.

Even before the COVID-19 pandemic and subsequent economic downturn, independent institutions recognized the need to provide some additional incentives to fill empty seats each semester.
How Can I Maximize Financial Aid?

You should use these tips to make studying at an independent school as affordable as possible.

Take advantage of the Free Application for Federal Student Aid (FAFSA).
If given the opportunity, always negotiate your financial aid offer.
Never miss out on deadlines.
Understand your university's scholarship policy, but seek additional assistance if it will not interfere with your financial aid package.
Ask for help from a financial aid consultant.
How Many People Go To Private Vs. Public Colleges?

According to Statistica, almost 20 million college students are enrolled in private and public colleges this year. Public universities enrolled approximately 14.66 million students (74%), while private colleges enrolled 5.15 million (26%).
Which Universities are Better Private or Public in the USA?

The United States has over 4000 universities, and some of the best, such as Harvard, Yale, UCB, and Johns Hopkins, are a mix of private and public institutions. One chooses a college based on personal preferences, tuition costs, course details, and prospects.

In the end, it is up to you as a student to make the decision. Before making a final decision, consider the value, size, and other factors, research the institutions, and discuss your options with your parents.
Key Takeaways
Education from independent schools may only be possible for those who can overcome the initial obstacles. If you have the financial means and prior academic success to impress the admissions committee at a top-tier independent college, you will almost certainly make the most GEP going there in your lifetime.
While considering the differences between price and value, quality and academics are important in selecting the best private university, so be sure to consider the quality of life, too. Although numerous financial aid options are available at independent schools, it is still possible to graduate with massive student loan debt.
GEP isn't just about the dollars earned – it may well also be about the way that earnings are used for your betterment as an individual and citizen
---
Related Links: