Find Your Perfect School
Premium Schools is an advertising-supported site. Featured or trusted partner programs and all school search, finder, or match results are for schools that compensate us. This compensation does not influence our school rankings, resource guides, or other editorially-independent information published on this site.
Certificate programs that pay well are excellent options for high school graduates who often are not sure in which direction they should go career-wise. They are made to believe that getting a degree is the only next step toward good-paying careers.
However, attending a four-year or even two-year college isn't right for everyone. In 2018, NPR reported that 30 million U.S. jobs don't need a bachelor's degree. Obtaining a four-year degree isn't the only way to secure a high-paying job.

A certificate program is a great alternative to developing career-specific skills much faster. Certificate students take less than 60 credits at technical colleges and get apprenticeships to start right away. That perk is attracting higher industry certificate enrollment than ever. According to the Georgetown CEW, one in 10 Americans has now earned certificates for average pay jumps of 20 percent.
ZipRecruiter.com suggests that certificate holders make a median annual wage of $55,201. In this article, we'll highlight some certificate programs that pay well and give three examples of accredited colleges.
15 Certificate Programs That Pay Well
Diagnostic Medical Sonographer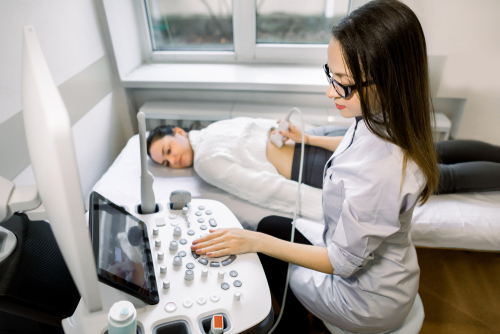 Diagnostic medical sonographers are imaging equipment operators who assist doctors by taking clear photos of patients' internal cavities. Using special equipment, they direct high-frequency sound waves toward certain areas on the body of the patient.
For interpretation and diagnosis by a physician, reflected echoes are recorded on video, transmitted, or photographed by the equipment. Often, a Sonographer and an Emergency Medical Technician work together during emergency medical procedures when needed.
Patients are explained the procedure by the sonographer, who also records any relevant medical history. As well as setting schedules, evaluating equipment purchases, and managing diagnostic imaging or a sonography department, they may also evaluate medical equipment purchases. Sonographers can specialize in sonography for different body parts such as the abdomen, breast, nervous system, and female reproductive system.
Certificates teach students to properly generate ultrasound reports and analyze them for irregularities. Graduating with a CAAHEP-accredited certificate prepares for sonography certification in only 15 to 21 months. Diagnostic medical sonographers boast a big average annual salary of $70,380, or $33.84 per hour.
Outstanding Colleges:
• Ivy Tech Community College – Diagnostic Medical Sonography Certificate
• Rochester Institute of Technology – Diagnostic Ultrasound Certificate
• Palm Beach State College – Diagnostic Medical Sonography CCC
---
Court Reporting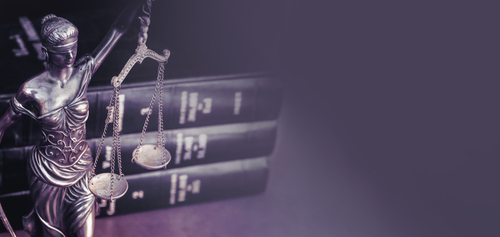 Court reporters are criminal justice transcribers who type every word spoken at trials and hearings for detailed paper records. A court reporter creates transcripts that are verbatim of oral or written statements, conversations, legal proceedings, meetings, or other events.
In court proceedings, where a precise record of what was said is crucial, court reporters play a crucial role. A legal transcript must be complete, accurate, and secure so that courtroom proceedings, witnesses' testimony, and depositions can be properly referenced.
Additionally, court reporters record, organize, and produce the official record of court proceedings in the legal setting. A transcript can be efficiently searched for important information using the official record. Court reporters are also responsible for indexing and cataloging exhibits that are used during court proceedings.
In some instances, however, court reporters do not work in a courtroom. Reporters like these transcribing speech to text-as it occurs primarily serve deaf or hard-of-hearing individuals.
Certification programs train quick-thinking individuals to use stenograph machines and make certain legal proceedings are documented accurately. In 22 states, certificate holders qualify for NCRA certification that's been prized since 1937. Court reporters are rewarded with an average salary of $61,660, or $29.64 per hour.
Outstanding Colleges:
• SUNY Alfred State – Online Court Reporting and Captioning Certificate
• Cuyahoga Community College – Captioning & Court Reporting Certificate
• West Valley College – Certificate of Achievement in Court Reporting
---
Wind Turbine Technology
Wind turbine technicians are eco-friendly energy producers who install and repair large rotors that convert the Earth's air movement into power. Keeping wind turbine equipment running smoothly is the responsibility of wind turbine technicians.
Maintenance, testing, and repairs of mechanical and electrical equipment are part of their duties. Wind power plants may be located onshore or offshore. Technicians gather data related to wind turbines. Sometimes, they must climb towers to repair or maintain them.
Since wind turbines are monitored from a central office on-site 24 hours a day, they have to travel as well. Wind Turbine Technicians are responsible for maintaining substations, underground transmission lines, and fiber optic sensors. New wind turbines are also built by wind turbine technicians and are placed in areas where there are consistent gusts of wind.
Typically, wind turbine technicians attend technical schools to acquire their knowledge, and this usually takes 2 years for completion on average. A technician usually supervises onsite training in these programs. Certification coursework and labs often focus on safety, hydraulics, electricity, mechanical systems, braking systems, and computers.
Certificates teach turbine basics to do the routine maintenance equipment needs for making over 6 million kWh. Your education and training can be achieved through short-term certificates that lead to one of the fastest-growing careers spiking by 45 percent before 2032. Wind turbine technicians are compensated with an average salary of $57,320 annually, or $27.56 per hour.
Outstanding Colleges:
• Mesalands Community College – Wind Energy Technology Certificate
• Texas State Technical College – Wind Energy Technician Certificate
• Universal Technical Institute – Wind Turbine Technician Certificate
---
HVAC Technology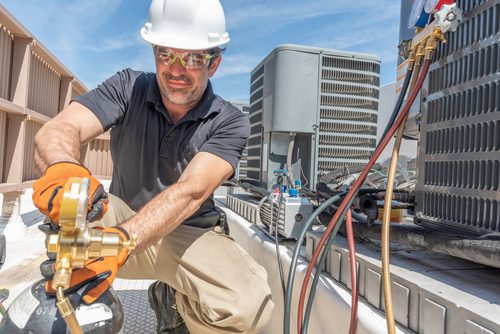 HVAC technicians are temperature control experts who keep interiors comfy with efficient heating, ventilation, and air conditioning systems.
An HVAC Technician installs and repairs a variety of air quality systems. In addition to diagnosing equipment problems and performing warranty services, they also perform urgent repairs on certain items of equipment. Various businesses or homes employ HVAC technicians to repair their HVAC and air quality systems. Cleaning, fixing, and maintaining this equipment is their usual job.
Technicians examine HVAC systems for any hazardous features that might harm users. As part of the regular maintenance of these systems, they will also regularly clean, adjust, and repair them. HVAC technicians provide routine maintenance to help fix HVAC systems quickly for customers and respond to emergency calls as well. As part of their responsibilities, they are responsible for recording any maintenance they carry out on the HVAC system.
HVAC technicians aren't required to have a college degree. There is, however, a need for the proper certificates, and earning them takes months of study. Your requirements will vary according to the position you're applying for. The candidate must, however, possess a state license and relevant certificates.
Obtaining these licenses depends on the state, and some licenses are only awarded to HVAC Techs whose projects have a certain budget. A candidate's experience can be gauged by looking at their certificates. HVACR technicians work on air conditioning and refrigeration.
Fast certification lasts six to 18 months on average for handy tradespeople to master the components of building duct units. Certificate graduates often add EPA credentials and secure apprenticeships before setting out on repair jobs too. HVAC technicians expect burning hot job growth making an average salary of $51,390, or $24.71 per hour.
Outstanding Colleges:
• Sinclair College – HVAC Residential & Commercial Service Certificate
• Fulton Montgomery Community College – HVAC/R Technology Certificate
• Gateway Community College – HVAC Refrigeration Technology Certificate
---
Surgical Technology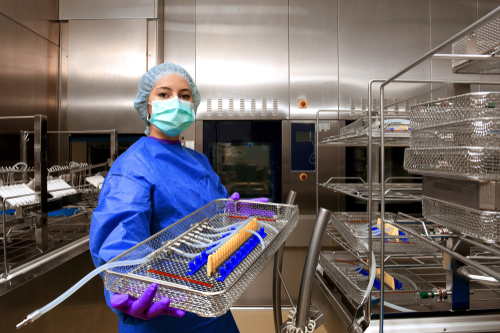 Surgical technologists are operating room caretakers who triple-check that surgeons have the lighting, scalpels, sutures, and bandages needed for invasive medical procedures.
By anticipating the surgeon's needs, surgical technologists ensure that surgical procedures are carried out as effectively and efficiently as possible. Preparing and organizing the operating room, cleaning and sterilizing equipment, and maintaining a sterile environment are their responsibilities.
Scrub technicians, operating room technicians, and surgical technologists are all terms used to describe surgical technologists. The medical technician in the surgical field will work under the supervision of the operating manager or registered nurse as part of the surgical team. They are mostly employed by hospitals, often in emergency medical departments.
A surgical technologist usually graduates from an accredited surgical technology program at a community college, a senior high school, a vocational school, a hospital, or in the military. Details-oriented and dexterous surgical technologists are the best.
A certification program instructs clinical majors on the safe, ethical protocol for protecting patients' health under anesthesia. Some short-term certificate curricula even include CST exam reviews to pass fast. Surgical technologists then claim a high average salary of $56,350, or $27.09 per hour.
Outstanding Colleges:
• Rockingham Community College – Surgical Technology Diploma
• Del Mar College – Certificate of Achievement in Surgical Technology
• Northcentral Technical College – Surgical Technologist Diploma
---
Massage Therapy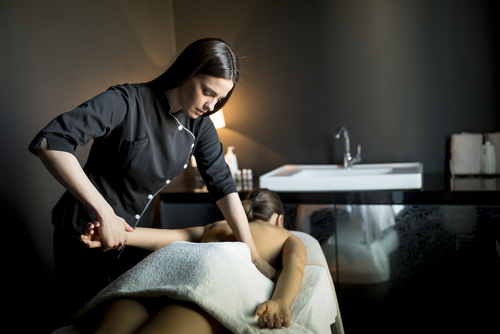 Massage therapists are muscle manipulation gurus who use healing touch to relieve pain and release tension throughout the body for improved well-being.
Therapeutic massage is performed on clients to improve circulation, promote relaxation, and relieve pain, stress, and injuries. In addition to meeting with their clients, these workers create a relaxing atmosphere in their offices and knead or rub muscles to release tension; either for comfort, relaxation, or medical reasons.
A massage therapist can work with other professionals, such as chiropractors, physicians, psychologists, and physiotherapists, to develop a treatment plan. Through spoken language, body language, and other cues, the therapist should be able to discern the client's wishes and needs and vary their treatment accordingly. Most therapists work for a business owner or manager.
Professional certification introduces various modalities, such as Swedish, Shiatsu, Thai, and deep tissue, to stroke away discomfort. Certificates will include 500 to 1,000 hours of study to meet licensing in 45 states and Washington, DC. Massage therapists earn an average annual salary of $49,860, or $23.97 per hour.
Outstanding Colleges:
• Berkshire Community College – Massage Therapy Certificate
• Harper College – Massage Therapy Certificate
• Anne Arundel Community College – Massage Therapy Certificate
---
Commercial Driving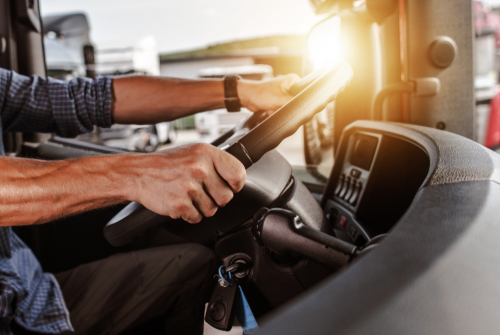 Commercial drivers are big-rig tractor-trailer pilots who safely transport heavy cargo of over 26,000 pounds along all North American highways.
Transporting cargo over various distances is the job of commercial truck drivers who operate tractor-trailers and other large vehicles. Others may travel long distances to deliver non-traditional cargo, such as hazardous materials, while others may work in a local area delivering goods to businesses and residences.
To work in this job, one must possess a commercial driver's license (CDL). Additionally, certain types of cargo require special endorsements. Operators can get training for driving large trucks and preparing for the CDL test through training programs.
Those who enjoy traveling and working independently might enjoy this kind of career. Others may also provide customer service. Their duties may also include inspecting their vehicles for mechanical problems related to safe operation and performing basic repairs.
Programs that lead to truck driving certification are very beneficial. Truck school certificates prepare students for taking long-haul routes and following traffic regulations. Most programs last three to six months to learn these complex vehicles and get the CDL license required for 1.98 million jobs. Commercial drivers hit the roads for an average salary of $49,920, or $24.00 per hour.
Outstanding Colleges:
• Umpqua Community College – Professional Truck Driver Certificate
• Southern Crescent Technical College – Commercial Driving Certificate
• City Colleges of Chicago – Commercial Driver Training Certificate
---
Automotive Technology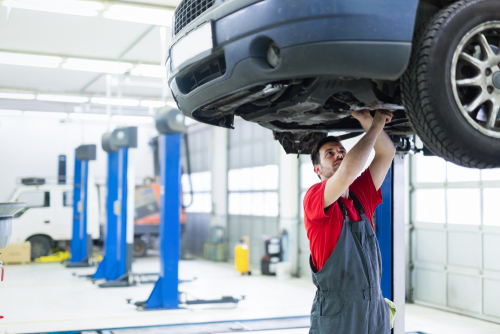 Automotive service technicians are skilled car sleuths who utilize digital diagnostic gear to spot the mechanical problems that keep vehicles parked.
Vehicle technicians work on cars, trucks, SUVs, and other vehicles and fix, inspect, and maintain them. They use tools to diagnose any potential issues with a person's vehicle, explain the problems to the driver, and perform maintenance on the vehicle to keep it from breaking down in the future.
Their employers include motor vehicle dealers, garages, truck and trailer dealers, fleet maintenance companies, service stations, specialty shops, and transportation companies.
They may also work in retail establishments with an automotive repair shop. Mechanics who perform major repairs and replacements on newly assembled motor vehicles also belong to this unit group. Mechanics can work for auto manufacturers too.
Training and education requirements for automotive technicians are determined by the shop or company's needs. ASE certifications are preferred, as are at least three years of experience as an automotive technician and a high school diploma or GED. Diagnostic equipment knowledge and competency, as well as a willingness to continue training and certification, are also necessary.
Nearly 75 percent of mechanics earn certificates to master the pneumatic tools for repairing brakes, transmissions, tires, and more. Studying for six to 12 months makes one eligible for ASE certification. Automotive service technicians gas up careers paying $46,970 annually in salary, or $22.58 per hour, on average.
Outstanding Colleges:
• Fresno City College – Automotive Collision Repair Technology Certificate
• Henry Ford College – Certificate of Achievement in Automotive Technology
• American River College – Automotive Technology Certificate
---
Bookkeeping Clerk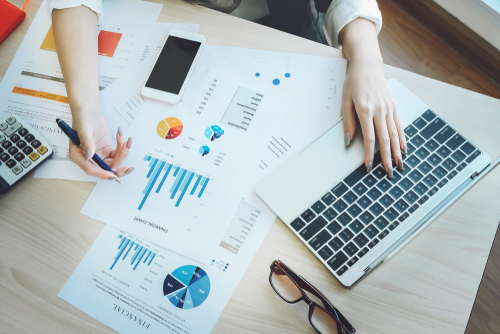 Bookkeeping clerks are financial data trackers who perform basic math to calculate the flow of cash during every business transaction.
An accounting clerk's job entails updating financial records, preparing reports, and reconciling bank statements. Accounting software programs (such as SAP) assist in the processing of business transactions, such as accounts payables and receivables, disbursements, and expense vouchers. So bookkeeping clerks should be well-versed with these tools and software.
An accounting assistant should be knowledgeable about all accounting procedures and have a knack for numbers. At the end of the day, a successful Accounting Clerk will ensure the accuracy and efficiency of the company's accounting functions.
Number lovers getting short-term certificates learn the software to balance corporate pocketbooks with debits and credits. Passing the $100 50-question NACPB exam also shows competency in handling the general ledger with integrity. According to the Bureau of Labor Statistics (BLS), bookkeeping, accounting, and auditing clerk-paying jobs earn an average annual salary of approximately $45,860 per year.
Outstanding Colleges:
• Olympic College – Bookkeeping Clerk Certificate of Completion
• Lone Star College – Accounting Assistant/Bookkeeper Certificate
• Sheridan College – Small Business Bookkeeping Certificate
---
Dentist Assistant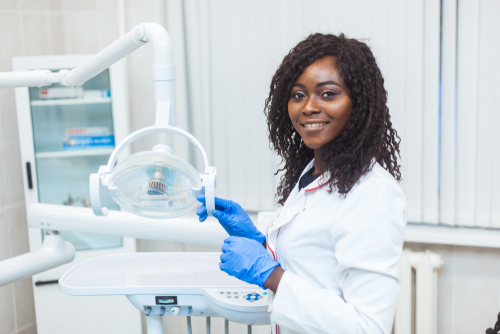 Dentist Assistants perform a variety of duties including office duties, laboratory duties, and patient care for patients. Dental assistants usually assist dentists in handling patients, instruments, and supplies during dental treatment. As well as taking X-rays, they also document the patient's treatment.
The Dental Assistant will be responsible for general clinic maintenance and administrative work, in addition to completing lab work under the dentist's direction.
Primary responsibilities of the Dental Assistant include sterilizing instruments and ensuring all necessary equipment is ready for the dentist before the appointment. Assisting the dentist during their procedures, the dental assistants hand them instruments and anticipate their needs during the procedure. Furthermore, a Dental Assistant may greet patients as they arrive, submit insurance billing details, and schedule the patient's next appointment before leaving the clinic.
On average, many dental assistants are Registered Dental Assistants (RDAs). To become an RDA, you need to complete one of the accredited dental assistant certification programs, complete a minimum number of work hours, pass a practical and written exam, and receive certification in CPR.
Effective communicators and listeners are essential. What's their average salary? Dentist assistants earn a median salary of $44,820 per year, with a $21.55 average per hour, approximately.
Outstanding Colleges:
• Lehman College – Dental Assistant Certificate
• Massasoit Community College – Dental Assistant Certificate
• American Career College – Dental Assisting Program
---
Medical Coder
Medical Coders are an integral part of the healthcare system. Depending on the facility in which you are employed, your duties may vary; however, typically the job responsibilities include reviewing the patient's chart and then determining the correct codes to be used for each diagnosis and procedure about that patient, using a universal coding system.
Most of the pertinent information is found on the patient's medical chart; therefore, medical coders often work closely with physicians, nurses, and other healthcare administrators.
There are many job opportunities within this field as most healthcare providers need qualified medical coders who are well-qualified, such as hospitals, nursing homes, specialty clinics, and insurance companies.
Attending one of the many certificate programs in the field of medical coding is a great idea. Generally, there are many distance learning opportunities available, making this a great career choice for those who need flexibility while holding down a full-time job or balancing family life.
If you are looking for a career change, it's also a great option, providing you the opportunity to start your own medical coding business where you can work from home if you choose.
According to the BLS, Medical Records and Health Information Specialists, including Medical Coders and Billers, earn an average annual salary of $47,180 or $22.69 per hour, with the highest 10% earning a salary upwards of $75,460 per year.
Outstanding Colleges:
Drexel University – Certificate in Medical Billing and Coding
Penn Foster – Medical Billing and Coding Career Diploma Program
Davenport University – Coding and Billing Certificate
---
Plumber
Plumbers provide an invaluable service, so you may consider learning this trade. If you've ever needed a Plumber yourself, you know how valuable their service is… and often, how expensive their services cost. Technical certificates can be earned to help you learn the field from the ground up. And, the best part? Some certification programs can be completed in less than six months.
In addition to online certificate programs, many local community colleges provide vocational classes in plumbing. As you complete a certificate program, you will learn the basics of plumbing and pipefitting.
Plumbers are hired to meet the plumbing needs in both residential and commercial applications. They can specialize in doing new construction and installing rough-in pipes, focus on minor or major repair work, or do both. They are often expected to unclog sewer lines; perhaps the "not-so-glamorous" part of being a plumber! They also set fixtures, test pressure lines, and often work with gas lines as well.
In addition, plumbers need to know state plumbing codes, adhere to safety regulations, and be able to read blueprints, and much more! Apprenticeship opportunities are often recommended and becoming a Master Plumber will require licensure. Self-employment opportunities in this field are very common.
According to the BLS, Plumbers earn an average annual salary of $60,090 or $ 28.89 per hour. The highest 10%, with years of experience, can expect a median pay of upwards of $101,190 per year.
Outstanding Colleges:
Penn Foster – Plumber Career Diploma
Ashworth College – Plumbing Career Diploma
Stratford Career Institute – Plumbing
---
Architectural and Civil Drafter
Architectural and Civil Drafters get in on the ground level, so to speak, of the building process. Huge skyscrapers, office complexes, or even homes begin as plans drawn up by these important contributors to the awesome structures we utilize daily, either commercial or residential.
As an Architectural and Civil Drafter, you will work closely with Architects to formulate drawings about the specifics of their projects. Drafters use sketches and calculations made by engineering technicians and scientists to input their findings into a Computer-Aided Design and Drafting System, commonly known as CADD.
In addition, Architectural Drafters may concentrate their efforts on a specific type of material being used, such as steel, timber, or concrete, for example. Civil Drafters specifically focus on the construction of pipelines, sewer and water systems, bridges, and highways.
To qualify, most employers search for candidates who have post-secondary training in this field. You have several options to choose from. Often technical, vocational, or community colleges in your local area offer certificate programs in drafting.
There are also online distance learning options to consider, and of course, a 2-year associate degree program or a 4-year bachelor's degree program is a great idea, too! Whichever path you choose, a strong understanding of CADD is required.
To showcase one's knowledge and talents in this field, passing the Drafter Certification Test is often recommended or required by potential employees.
The BLS reports the annual salary of the Architectural and Civil Drafter as $61,660 annually, with the highest 10% earning upwards of $86,180 per year.
Outstanding Colleges:
Community College of Allegheny County – Architecture and Drafting
Ashworth College – Learn AutoCad Online
Penn Foster – Drafting withAutoCADd
---
Web Development and Designer
Web Development and Designers create websites for their clients. In addition, they are trained to ensure a website's smooth operation, how much usage it can take, and the aesthetics as well, plus much more.
Job opportunities within this field can lead to specializations, such as Webmasters, Back-End Web Developers, Front-End Web Developers, or Web and Digital Interface Designers. Web Development and Designers must be creative as they design graphics to promote the looks of a client's products or the services they are selling.
If you're interested in this field, an online certificate training program will prepare you for an entry-level position. They will teach you the basic skills and get you job-ready in no time. Internships are recommended and are a great way to develop your portfolio of work for bigger and better job opportunities!
For Web Design, the BLS reports an annual salary of $80,730 annually. The upper 16% made $166,180 per year. These positions are expected to grow by 14% over the next decade, faster than average.
Outstanding Colleges:
Bryan University – Web Design and Graphic Design Certificate
Devry University – Undergraduate Certificate in Web Design
Cornell University – Web Design and Development Certificate
---
Aircraft Mechanic
Aircraft Mechanics should attend an FAA-accredited certification program to learn how to maintain aircraft-related equipment. As you learn to repair the aircraft, you will focus on engine repair, hydraulic systems, brakes and landing gear, power supplies, checking the fuselage, tail, and wings, as well as using the testing equipment to test systems throughout the aircraft and other maintenance equipment, plus much more. This field often includes using and repairing heavy vehicles and mobile equipment needed to work on aircraft machinery.
Aircraft Mechanics work in repair shops, airport hangers, and out in the airfield. The physically demanding job requires 8-hour shifts and can be dangerous since you will be working at tall heights. Loud noises are also the norm. You must also be well familiar with safety regulations to avoid injury. Detailed records must be kept on each aircraft repair or routine maintenance service.
Can you learn to be an Aircraft Mechanic through an online distance learning program? Yes, several online versions will help you get your feet grounded in the business; at least enough to give you the experience you need for an entry-level job. Apprenticeships or other types of job training are a great way to gain work experience.
The BLS reports an annual salary of $70,740 per year, with the highest 10% earning upwards of $108,200 annually. With a faster-than-average job growth rate of 4% over the next decade, begin your program today and get started in a promising new career!
Outstanding Colleges:
Liberty University – Aviation Maintenance Technician Certificate
Spartan College of Aeronautics and Technology – Aircraft and Aviation Maintenance Technician
Aviation Institute of Maintenance – Professional Aviation Maintenance Certification
---
Frequently Asked Questions
Why should I earn a trade certificate?

To have a stable career, most people believe formal education is necessary. Most parents, teachers, and future bosses see an undergraduate degree as a key to success. Master's or doctoral degrees (graduate education) are even more advantageous. Even entry-level jobs require college degrees for certain professions.

However, it isn't necessary to have a college degree to earn a good income. The benefits of a skilled trade career are similar to those of a white-collar career without the costs. The opportunities range from plumbing to HVAC and everything in between.

If you're not convinced a four-year degree program is what you need, complete a certificate or diploma program and discover a great way to learn skills that will help you establish a career fast. Whether fresh out of high school or changing careers later in life, learning a trade provides a living, as well as job security.
What is an Apprentice?

An apprentice within a skilled trade career works on projects immediately and earns a valid certification. There are no unpaid internships. Apprentices work directly with professionals right after months of education.

Compared to college graduates with little "real world" experience and mountains of debt from student loans, skilled trade career holders carry much less debt. The experience and skills they gain on the job are also applicable in the real world. Search for a program that suits your interests and needs and get started today!
How fast can I earn a trade certificate?

These days, attending a trade school or certification program is a great option. They offer courses in many different areas, such as healthcare, beauty, business, technology, home improvement, or repair. Additionally, they provide apprenticeship opportunities and hands-on experiences within the program. Typically, a program of this type will require up to two years to complete, but it can take as little as four months to complete.

Simply put, it will depend on the trade you choose. While a truck driving certificate program can take as little as six weeks to six months, a court reporting certificate program can take up to two years.
Can I earn a trade certificate for a high-paying job through a certificate program online?

If you are interested in completing an online certificate program, you're in luck! Depending on your area of interest, many trades require classwork that can be completed online; however, some hands-on training is necessary. For some types of online certificate programs, a majority of trade certification work may require mostly in-person attendance, such as needed in a hybrid program.
---
Other certificate programs that pay well include:
welding,
food service management,
fire investigation,
real estate,
fitness training,
insurance appraisal, and
corrections.
Related Links
Top Short-Term Healthcare Training Certification Programs
The Top Culinary Schools In America
The Best Online Construction Management Degrees
The Top Online Accredited Trade Schools
Do you need your certificate fast? The 30 Most Lucrative Short Certificate Programs