According to the US Department of Education, online accredited trade schools are post-secondary educational institutions that offer career-focused training programs in a wide range of areas.
Also known as a career, technical or vocational school, their training programs typically last for two years or less depending on the area of study. These areas include nearly everything offered in four-year bachelor's degree programs from accounting and business management to healthcare, information and communication technology, and veterinary sciences.
Related Article: The 30 Most Lucrative Short Certificate Programs

Besides trade schools, interested individuals can also access career and technical education (CTE) programs at other post-secondary institutions. These include public and private two-year colleges, public and private four-year universities, regional training centers, and adult workforce education centers. These institutions provide their students with access to occupation and non-occupational training and the opportunity to earn an associate degree, a diploma, or a certificate.
In many cases, their training programs are a requisite for licensing examinations in a particular field. Many programs also allow their graduates to transition to an associate degree or a bachelor's degree program. But it must also be noted that most CTE programs are considered terminal and, thus, transferable credits cannot be earned (e.g., AAS degrees).
Sadly, an education from online accredited trade schools have a somewhat negative perception among the general public. The negative connotations include its inferiority to a four-year education and its suitability only for working-class adults. But these aren't true at all, particularly with the recent developments in the technical-vocational sector!
Both trade schools and CTE institutions are considered relevant in the socio-economic growth of millions of Americans and their economic development. Students learn in modern, clean, and conducive environments, but they can also explore their career opportunities while learning work-compatible knowledge and skills. Indeed, trade schools are necessary for bridging the academy-industry gap!
Furthermore, trade schools and CTE institutions are offering their programs online. This isn't just because of the coronavirus pandemic either, as these online programs have been in existence for several years.

According to the US Department of Education, online accredited trade schools are post-secondary educational institutions that offer career-focused training programs in a wide range of areas.
Also known as a career, technical or vocational school, their training programs typically last for two years or less depending on the area of study. These areas include nearly everything offered in four-year bachelor's degree programs from accounting and business management to healthcare, information and communication technology, and veterinary sciences.
---
FAQs: Every Prospective Student Must Know
Are there concrete benefits to a trade school education?
Of course, there are plenty of benefits to getting an online trade school education!
You can start anytime because most programs have a rolling admissions policy. You will also benefit from the short course durations, which range from eight to 10 weeks.
You will like the small class sizes since instructors can provide more individualized instruction to their students. Your classmates share your career interests, too, which makes it easier to establish a personal network.
Your formal training will result in your acquisition of workplace-ready knowledge and skills in as little as two years. This means higher chances of employment soon after completion and getting a great return on investment soon. Many trades and CTE schools have career counselors, too, who assist graduates in finding viable employment.
You're less likely to get in over your head due to student debt! The tuition lower, and the program duration are shorter, but most trade and CTE schools offer financial aid.
Most importantly, you can stay on top of the trends in your chosen field. Your hands-on training will be relevant and, thus, sought-after by employers, and you can always upgrade your skills, when necessary, with added training.
Are you a suitable fit for online trade schools?
Before considering an online trade school or CTE program, you must carefully consider your educational options concerning your unique circumstances. You may be a good fit if and when you want to learn a skilled trade within a short period, save money on exorbitant tuition fees, and earn money as soon as possible. You must consider, too, whether the skilled trade or field of specialization you're considering fits your personality, personal goals, and professional aspirations.
For example, you may be into caring for pets, so that a veterinary assistant program will be your likely choice. You should look at the programs offered, check out the admission requirements, coursework and curriculum, and make an informed choice.
What are the types of programs offered?
There are three types of programs offered in online trade and CTE schools.
Industry certificate programs are completed in a year or less and, thus, are popular for the possibility of high returns after a brief, if intense, investment in time and energy. Students are provided with highly specific training in a specialized area to prepare them for immediate employment.
Associate degree programs are two-year programs where students learn workplace-ready skills. Students can also use their credits earned toward a bachelor's degree if they so desire.
Associate of Applied Science (AAS) degree programs are 60-credit hour programs that provide a more comprehensive education than associate degree programs. Remember that these are considered terminal degrees and, thus, credits earned cannot be transferred to a bachelor's degree.
We cannot overemphasize the importance of seeking career guidance before enrolling in an online trade school or CTE program! While technical and vocational education has its merits, it isn't for everybody. You will still be investing your time, money, and energy into it, although it can be well worth it, too.

Methodology
Listed in random order, we chose these ten online accredited schools based on the following criteria:
Student success rate. While we didn't look too closely at the numbers, we considered the admission and graduation rates and the job placement rate. We considered their overall reputation in producing successful students whose careers serve as a testament to their training.
Tuition and other fees. We considered the overall cost of their programs, including tuition, technology and lab fees, and incidentals. While many are private, for-profit schools, most of them either offer affordable tuition or financial aid.
Accreditation. We included accreditation information since it's vital in any individual's decision to enroll in a trade school or CTE program. Accreditation is also crucial not just because it acts as a seal of approval – it's also proof of instructors' competency and compliance with the curriculum's standards.
We suggest you check out each of these 10 schools via their official websites before making your choice!
For more information about our ranking methods, see our Methodology page.
---
The 10 Best Online Accredited Trade Schools
Penn Foster College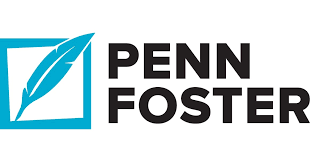 Online Degree and Diploma Programs
14300 N. Northsight Blvd., Suite 125, Scottsdale, Arizona 85260
(Phone) 1-800-471-3232
Penn Foster College is a private, for-profit online trade school known for its wide range of associate degree and career diploma programs. Such is its excellent reputation that it's rated A+ by the Better Business Bureau, aside from the praises heaped on it by its students and alumni. Students are provided with world-class training in their respective fields that prepare them for immediate employment upon completing the program requirements.
Notable Points
Penn has national accreditation through the Distance Education Accrediting Commission (DEAC), an accreditation agency recognized by the Council for Higher Education Accreditation (CHEA) and the US Department of Education. Many of its programs also have programmatic accreditation, such as by the American Veterinary Medical Association (AVMA) for its Veterinary Technician associate degree program.
Students choose from numerous career fields, many of which are considered fast-growing careers. Such is the wide range of choices that every field seems to be covered, too!
The associate degree programs, which the Arizona State Board licenses for Private Postsecondary Education, include:
Accounting
Business Management
Computer Information Systems
Construction Technology
Criminal Justice
Early Childhood Education
Graphic Design
Health Care Management
Human Resources Management
Industrial Electronics and Electrical Maintenance Technology
Industrial Supervision
Interior Design
Manufacturing
Medical Assistant
Paralegal Studies
Veterinary Technician
Penn also offers a long list of career diploma programs designed to provide formal training in employable skills. Students come from several cohorts, too, including those seeking a new career or getting new skills for their current career. Many of these programs are prerequisites for industry certification exams, while others can be used for transitioning into an associate or a bachelor's degree.
A few examples of these career diploma programs are:
ABC Certified Wedding Planner
Administrative Assistant
Appliance Repair
Auto Repair Technician
Basic Electronics
Bookkeeping
Caterer
Certified Personal Trainer
Child Care Professional
Computer Graphic Artist
Construction Trades
Why Is Penn Foster College a Standout Online Accredited Trade School?
Aside from the excellent choices in programs, Penn's rolling admissions policy makes it easier for students to start their training anytime they like. Students can also decide their study schedule and pace, as well as pay their tuition based on a customized plan, such as in monthly installments. Military personnel, reservists, and veterans may also avail themselves of tuition support and discounts.
Penn also offers a dedicated support system for its online students through its Student Services department. Students can contact their instructors through chat, email, and phone whenever necessary, too. Graduates are also known to get viable employment soon after training completion, a testament to their program's exceptional design.
Would you like more information about what Penn Foster has to offer? If so, check this out: Penn Foster Online Degree and Diploma Programs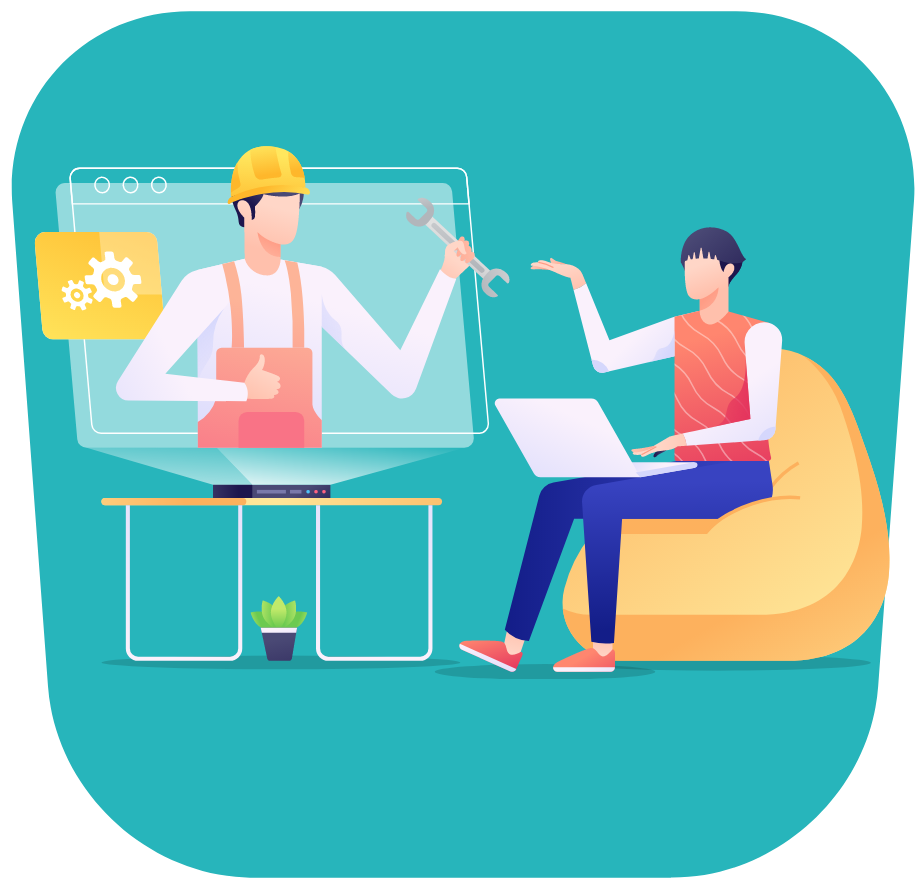 Madison Area Technical College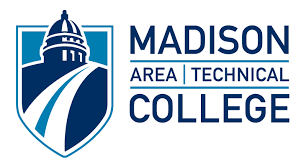 Accredited Associate Degrees, Technical Diplomas, and Short-Term Certificate Distance Learning Programs
1701 Wright Street, Madison, Wisconsin 53704
(Phone) 608-246-6100
Madison Area Technical College's online trade programs attract students from more than a dozen counties in south-central Wisconsin and beyond. Considered one of the largest schools in the 16-school Wisconsin Technical College System, it's also among the best with its graduate success rate. According to its 2019 Graduate report, 92% of its graduates were hired within six months after graduation.
Notable Points
Madison is accredited by the Higher Learning Commission, a regional accreditation agency recognized by the US Department of Education.
Students praise Madison's affordable cost per credit as among the lowest in the state's two-year colleges. Madison has robust apprenticeship programs in place where students acquire hands-on skills and real-world experience. Such a combination makes them more attractive to employers, which explains the 98% employment rate.
Madison offers its distance learners a strong support system, including online advising services. Students can also apply for credit transfer and enjoy scholarships through its multimillion-dollar funds.
The trade programs available at Madison include:
Accounting
Addiction Studies
Administrative Professional
Advanced EMT
Agricultural Equipment Technology
Air Conditioning, Heating, & Refrigeration Technology (HVAC)
Arboriculture/Urban Forestry Technician
Architectural Technology
Audio Production
Automotive Technician
Basic Early Childhood Educator
Biotechnology Laboratory Technician
Business Software Essentials for Event Professionals
Cabinetmaking and Millwork
Civil Engineering Technology
Clinical Ophthalmic Assistant
Cosmetology
Criminal Justice Studies
Data Analytics
Dental Hygienist
Diesel & Heavy Equipment Technician
Digital Marketing
Electronic Service Technician
Event Management
Facilities Management
Fire Protection Technician
Fitness and Recreation Management
Gas Metal Arc Welding (GMAW)
Healthcare Management
IT-Big Data Analytics
IT-Cisco Certified Networking Associate (CCNA)
Machine Tool Operation
Nursing Assistant
Veterinary Technician
Video Production
Why Is MATC a Standout Online Accredited Trade School?
Madison offers more than 180 trade programs in a dozen areas of study, from accounting to welding. Students choose from two-year associate degrees, technical diplomas, and short-term certificate programs. These programs are designed to provide students with up-to-date, sought-after skills that employers look for in their employees.
The diverse student population consists of high school students, working professionals, and international students whose shared goals include getting world-class trade education. The competent and credentialed instructors have real-world professional experience in their respective trades, and many others are also professors at university.
Whatever level of academic education you are searching for in a technical field, Madison Area Technical College has you covered! Check them out!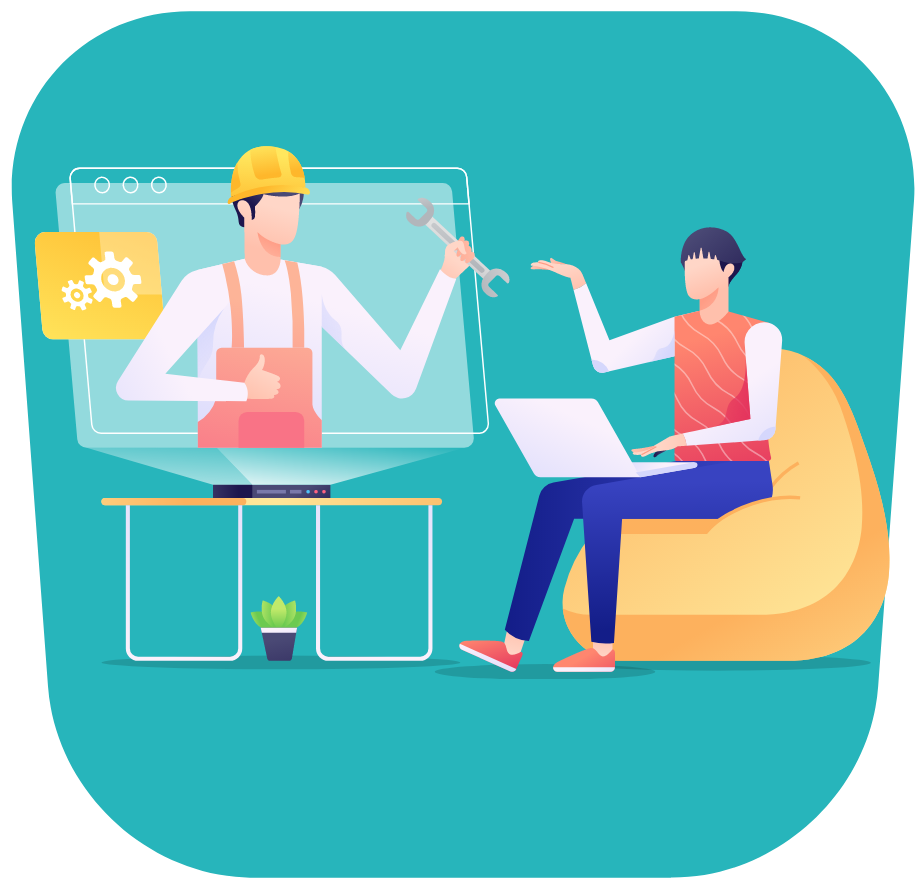 Colorado Technical University

Online Accredited Trade Programs
4435 N Chestnut Street, Colorado Springs, Colorado 80907
(Phone) 1-719-598-0200 (Main Campus) or 1-866-813-1836 (Toll-free Number)
Colorado Technical University (CTU), a for-profit university owned by Perdoceo Education Corporation, offers several associate degree programs as part of its trade school operations. The majority of its students, or about 92%, are fully online, but many of the courses can be taken in a hybrid form (i.e., online and on-campus). The university prides itself on its industry-relevant curriculum that offers its students the freedom to learn at their own pace while acquiring employable skills.
Notable Points:
CTU is accredited by the Higher Learning Commission. Programmatic accreditation is also present for certain programs. The Accreditation Council for Business Schools and Programs (ACBSP) accredits the accounting and business administration programs.
The associate degree programs offered are in:
Accounting
Business Administration
Health Administration Services
Management
Students can take the opportunity to earn college credit via the CTU Fast Track examinations, too, particularly for the accounting and business administration programs. The associate degrees can be aligned with their respective bachelor's degree programs, too.
In the health administration services program, students are encouraged to consider taking the Certified Medical Administrative Assistant (CMAA) certification exam. While it's a voluntary exam, it's a way of demonstrating competency on the job.
Military personnel, including active duty, reserve, and National Guard members, may be eligible for education benefits. These include tuition support and textbook subsidy.
Why Is CTU a Standout Online Accredited Trade School?
CTU's online programs are designed to fit every student's unique scheduling needs instead of the other way around. The significant flexibility and convenience make these programs appealing to busy professionals and working adults.
Students also have exceptional student support services that ensure their success in and out of school. The intellipath learning tool provides students with a more customized experience while the Fast Track exams speed up their path toward graduation.
Students also have full access to the CTU Mobile app, a convenient and secure app for accessing and submitting assignments, tracking academic progress, and using online resources. The Virtual Classroom is among the best learning platforms we've seen with its useful features.
CTU provides career-specific resources too, including career advising and networking opportunities.
Are you looking for convenience in an online program? Please take a second look at Colorado Technical University. The Virtual Classroom makes it so easy to attend!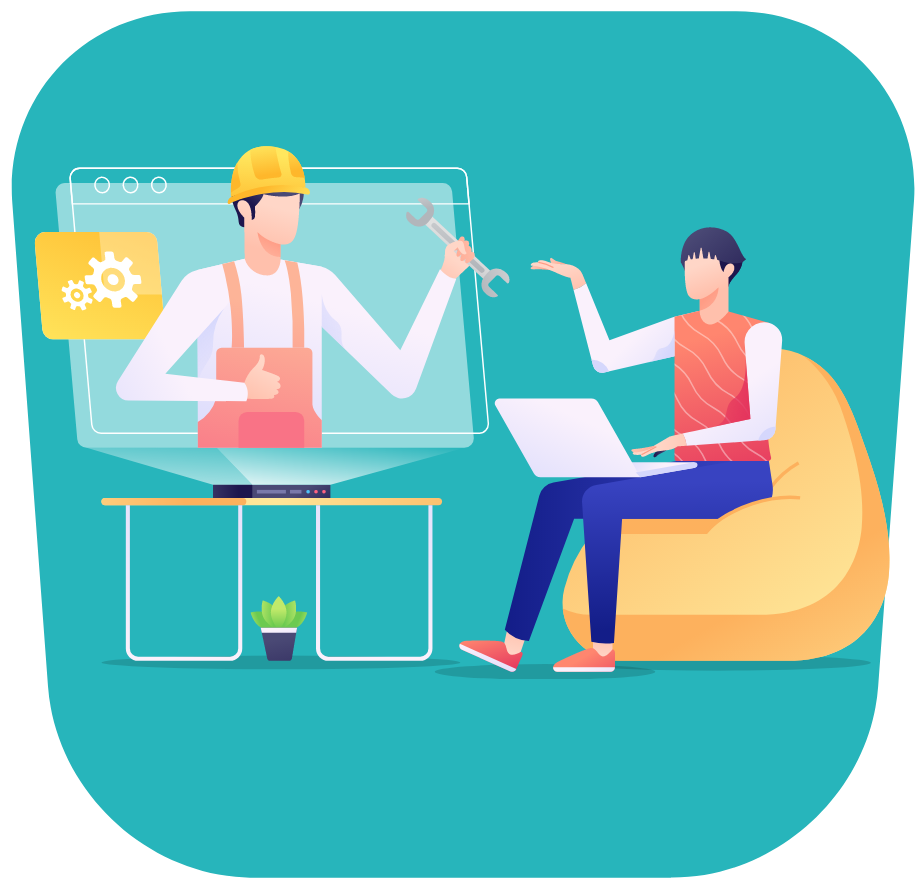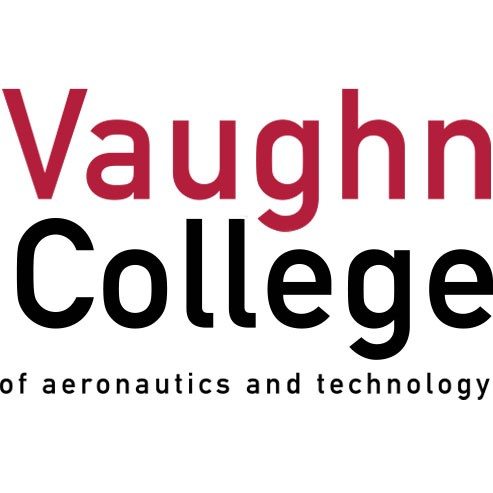 86-01 23rd Avenue, Flushing, New York 11369
(Phone) 1.866.6VAUGHN
Vaugh College, a private college, is well-known for its aeronautics-related certificate programs that prepare its students for competitive and challenging workplaces. Students learn entry-level skills required to start their engineering, aviation, and technology careers thanks to their strong industry-specific training. The certificate programs emphasize innovation, research and development, and technology, with credentialed teachers at their helm.
Notable Points:
Vaughn is regionally accredited by the Middle States Commission on Higher Education, a regional accreditation agency. The accredited trade programs and their specializations are:
Engineering and Technology program with concentrations in:

Animation and Digital Technologies
Electronic Engineering Technology: Avionics
Aeronautical Engineering Technology (Pre-Engineering)

Management program with a concentration in:
Aviation program with concentrations in:

Aircraft Operations
Aviation Maintenance (AOS)
Aviation Maintenance
Prospective students are well-advised to discuss their options and the resulting career opportunities before making their final choice. Admissions counselors are present for this purpose. Candidates may have to complete interviews for admissions and financial aid, while those with at least a 2.0 GPA may request credit transfers.
No matter your choice, you will benefit from the individualized attention, thanks to the small class sizes and self-paced learning opportunities. The online courses have a fairly short duration – six weeks during the summer term and 16 weeks in the fall and spring semesters.
Why Is Vaughn College a Standout Online Accredited Trade School?
Vaughn is notable for being one of a handful of colleges in the State of New York that offers an Airframe and Powerplant Maintenance certificate program. This is offered through its Aviation Training Institute and approved by the Federal Aviation Administration (FAA). The program can be completed in as little as 16 months.
Students learn to build, install, diagnose and maintain transportation, energy, and defense equipment and systems in use today. Most graduates, between 89% and 99%, find employment or continue their education within a year after completion. This is partly due to Vaughn's strong relationships with aerospace giants like NASA, Lockheed Martin, and Northrop Grumman.
Vaughn is also known for providing its graduates with the skills to enjoy high upward mobility! In a 2017 New York Times article, Vaughn was listed as the top institution for students' upward mobility, from the bottom 40% of income to the top 40%. In short, students here have excellent opportunities to improve their quality of life through education!
Are you ready to soar… into a new aviation-related career? Check out Vaughn's programs today!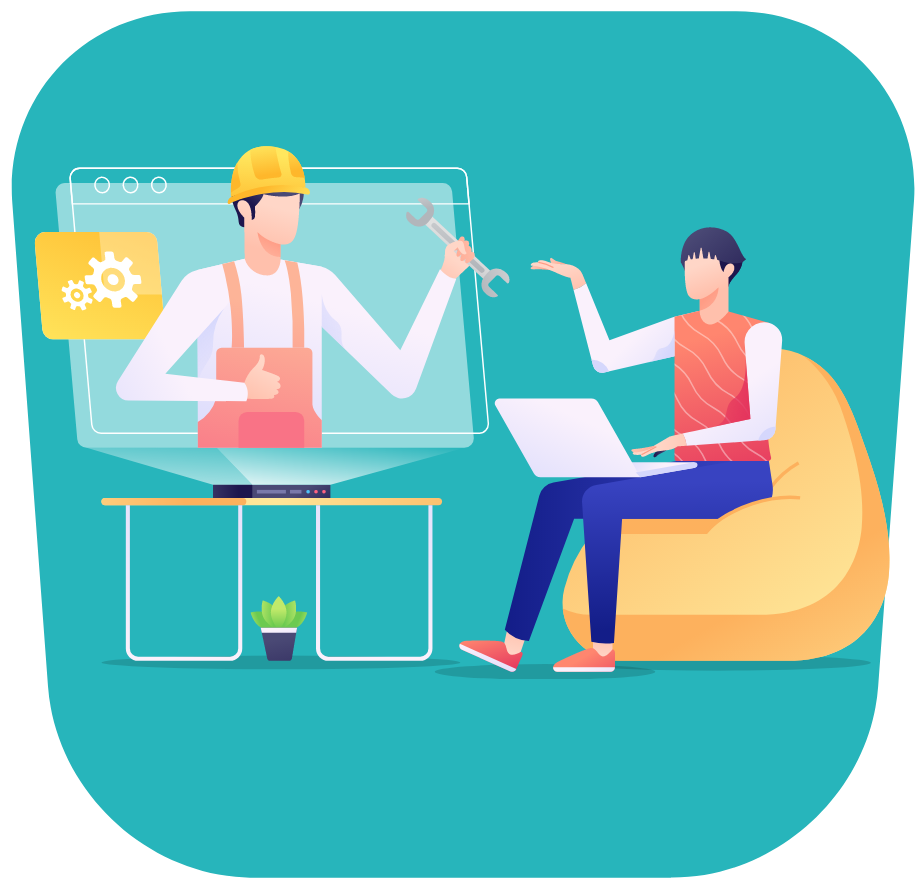 Ashworth College

Accredited Online Undergraduate Certificates and Associate Degree Programs
5051 Peachtree Corners Circle, Suite 200, Norcross, Georgia 30092
(Phone) 1-800-957-5412
Ashworth College is an online for-profit technical school with more than 50,000 students. The school, owned by the Professional Career Development Institute, offers several associate degrees and diploma programs. Students take advantage of the Student Portal, which offers self-paced online learning without the pressures of deadlines.
Notable Points
All trade programs, including the undergraduate certificates and associate degree programs, are asynchronous. This means students can start on their classes at any time, a flexible scheduling arrangement that benefits working adults. These programs are also designed so that students can enroll and start their classes on the same day.
Students can also complete certain programs within four months and pay for their tuition on an installment basis. No prerequisites are necessary for admission into the trade programs, too. But prospective students are encouraged to possess a high school diploma or its equivalent to thrive in trade school and meet licensing requirements in certain para-professional careers.
Ashworth offers career certificate or diploma programs in seven areas – Business, Creative Services, Healthcare, Trades, Technology, Education, and Legal Studies. The most popular programs include:
AutoCAD
Electronic Medical Records
CDA Credential Preparation
Pharmacy Technician
Medical Billing and Coding
Sterile Processing
Sterile Compounding
Advanced Medical Coding
Home Staging
Personal Style
Ashworth has national accreditation from DEAC as well as programmatic accreditation for many of its programs. An example is AVMA accreditation for its associate degree in veterinary technician program. The university is also accredited by the Georgia Nonpublic Postsecondary Education Commission to offer undergraduate certificate and career programs.
While many of these programs have no admission prerequisites, students must be 16 years old to be enrolled. Take note that neither federal aid nor financial assistance is accepted and offered at Ashworth; student loans aren't provided, too.
Why Is Ashworth a Standout Online Accredited Trade School?
Ashworth only brings in the best subject matter experts as instructors for its career and certificate degree programs. This means students learn from the best instructors and benefit from their real-world experiences.
Students enjoy flexible schedules and independent learning, but they aren't left without support. Academic advisors provide student support services, including personal tutoring and career guidance.
With a plethora of trade career diplomas available, how can you go wrong with Ashworth College? Check them out today!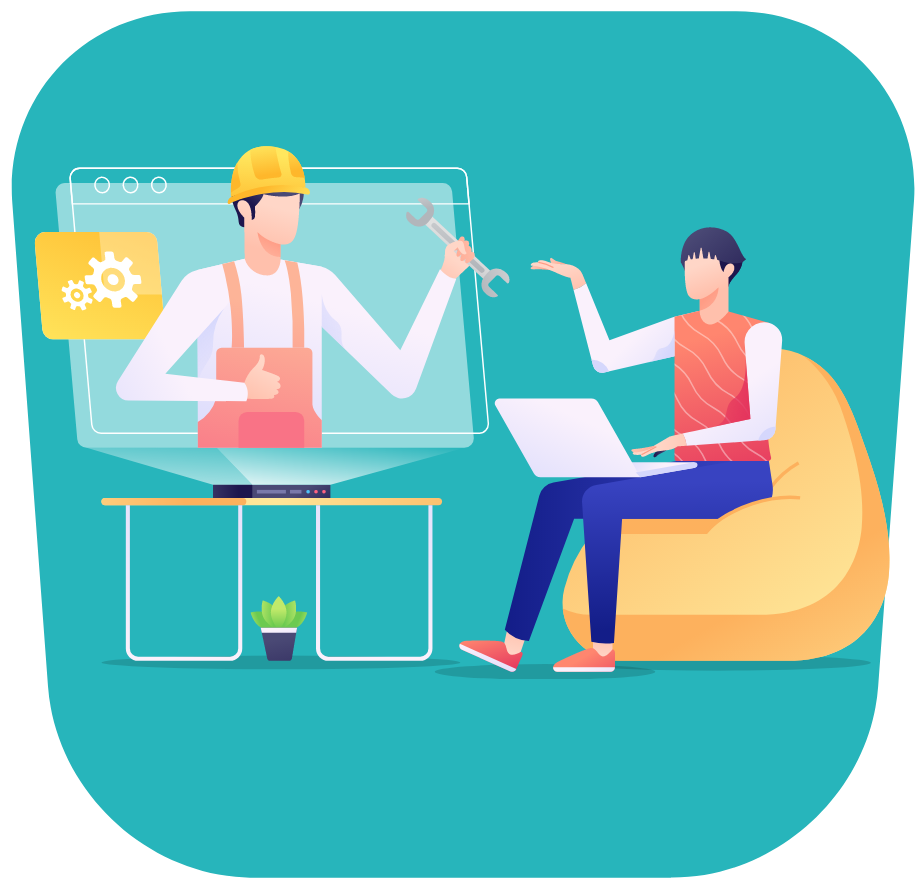 DeVry University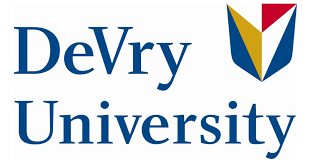 Associate Degree Online Accredited Programs
1200 E. Diehl Road., Naperville, Illinois 60563
866.338.7934
DeVry University is a for-profit trade school owned by the DeVry Education Group. Many of its students are distance learners, while its online programs are nationally recognized as the best in the country.
Notable Points:
With its regional accreditation by HLC, DeVry offers the following associate degree programs:
Area of Specialization:

Technology
Electronics and Computer Technology

Information Technology and Networking with concentrations in:

Network Systems Administration Specialization
Automation and Electronic Systems Specialization
Information Systems and Programming Specialization

Business
Budgeting and Forecasting
Healthcare Business
Retail Management
General Business with concentrations in:

Healthcare
Health Information Technology
Most of these programs consist of 30 semester credit hours. Students typically complete the required hours before choosing their concentration.
Students are provided with detailed course materials and encouraged to collaborate with their classmates and instructors and access the virtual library. There are web-based learning media, study tools, and online document-sharing resources, too.
While there's a self-paced learning component, students must attend scheduled live lectures, and access recorded classes. DeVry also provides 24/7 tutoring services to ensure success among its students.
Why Is DeVry a Standout Online Accredited Trade School?
Students are provided with crucial resources for success from the start of their classes. These include course materials made available at least a week before classes and classes based on clear learning objectives. DeVry also has a customized online platform that allows access to past lectures, notes, and messages for the course materials.
The coursework emphasizes teamwork, too, through group projects and other peer activities. Student support advisors and instructors are ready and able to address student concerns.
Would you like more information? Learn more about DeVry's outstanding associate degree programs.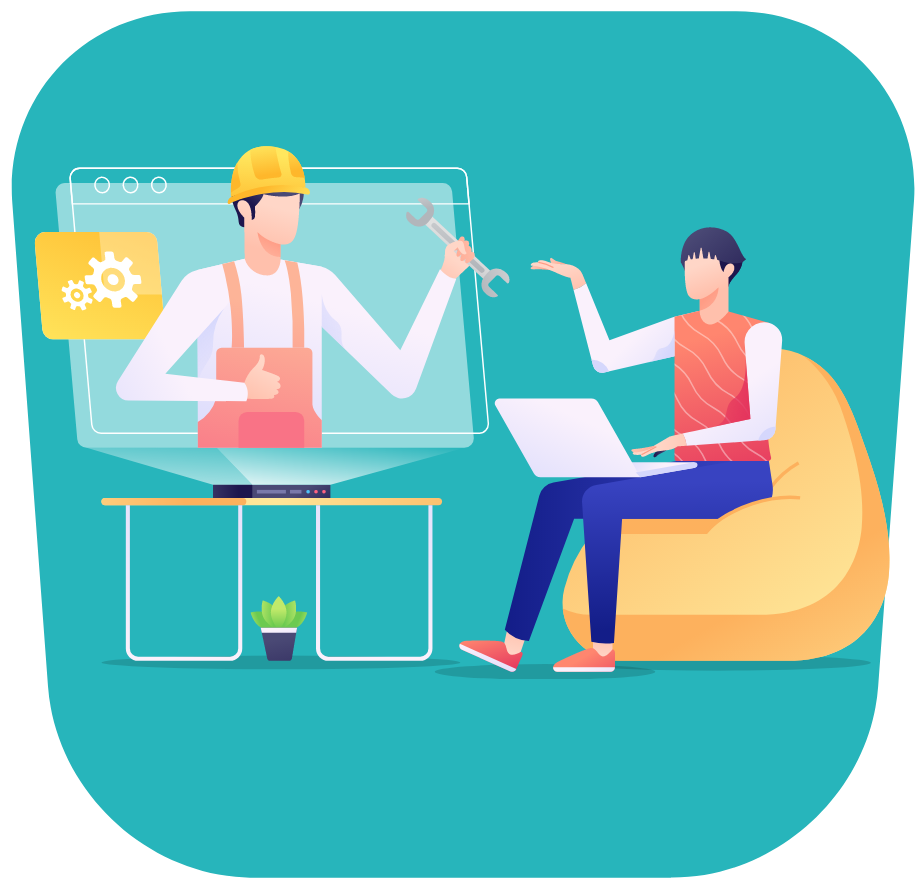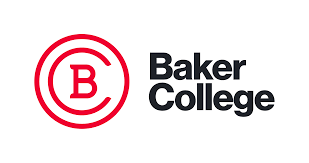 Online Accredited Trade Programs and Associate Degrees
1020 S Washington St, Owosso, Michigan 48867
(Phone) 800-964-4299
Baker College Online, the dedicated arm for Baker College's distance learning, is a private, non-profit trade school with a unique right-to-try admission policy. This means students with a high school diploma or its equivalent and a minimum assessment verification are accepted into the programs. But the minimum requirements don't mean that Baker only meets minimum standards of education!
Notable Points:
Baker has been recognized as among the most affordable online colleges as well as a military-friendly institution. Students choose from more than 150 career-oriented online learning programs, including associate degree programs. Due to its long-standing status in online education – it first offered online education in 1994 – it's known for its excellent instruction, too.
Trade classes are led by credentialed and competent instructors based on a standard core curriculum. Students are encouraged to participate in discussions, challenge and be challenged by their instructors and classmates, and enjoy their training.
Emphasis must be made that online courses aren't self-paced, which means classes start and end on specific dates. Students must also submit their assignments on or before specified deadlines. The virtual classrooms are designed to encourage the appropriate level of discipline among students and keep them on track.
The associate degree programs at Baker are:
Business Administration
Criminal Justice (Concentration in Criminal Justice Studies)
Criminal Justice (Concentration in Law Enforcement and Police Academy)
General Studies
Health Information Technology
HLC accredits Baker College Online. The International Accreditation Council for Business Education (IACBE) accredits the Associate of Business Administration program.
Why Is Baker a Standout Online Accredited Trade School?
If you're looking for a private trade school with a proven commitment to quality education, then Baker is your best bet! Not only is it among the most affordable private schools of its kind, thanks to its not-for-profit status, but it also offers financial aid.
Baker also offers the best possible student support services alongside small class sizes and individualized instruction from engaged instructors. The college also provides several academic resources, including library and media services, real-time tutoring, and research assistance.
With many academic resources and degree programs available, you should check out Baker College Online today!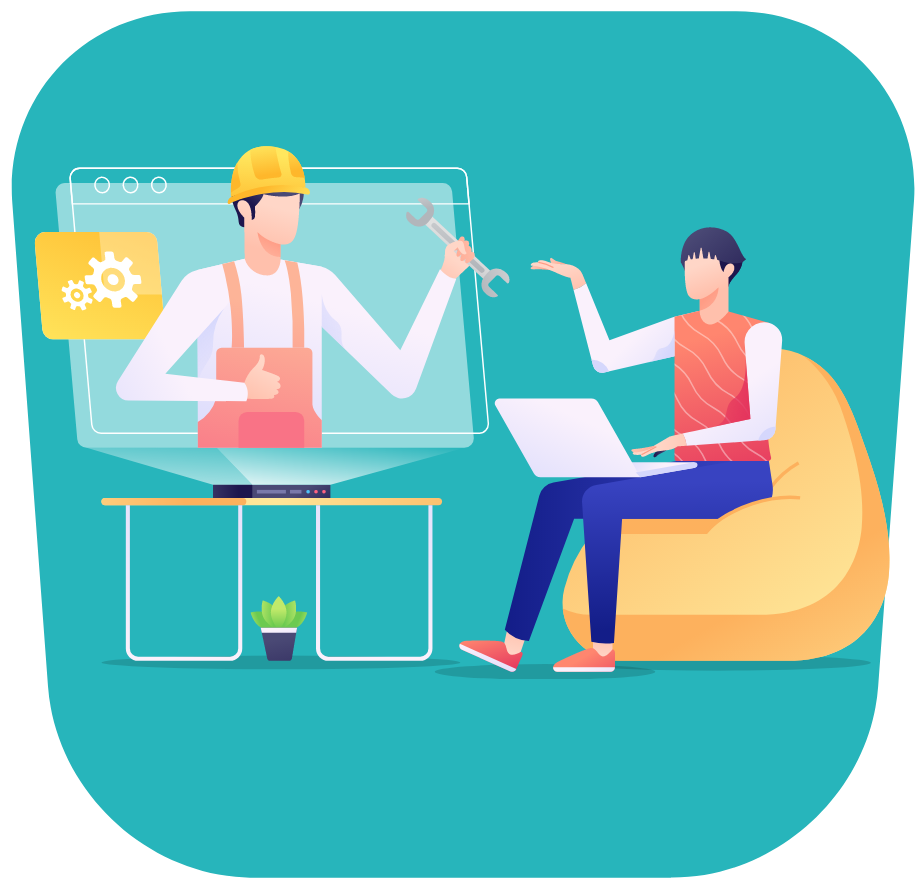 Online Accredited Associate and Career Certificate Programs
4601 College Boulevard, Farmington, New Mexico 87402
(Phone) 505-326-3311
San Juan College (SJC) is a public community college that serves more than 15,000 students every year. While it has on-campus programs, it also offers several fully online programs designed for people interested in technical or vocational education. Its public status allows it to offer affordable tuition while also delivering quality education for students in New Mexico and beyond.
Notable Points:
Many of SJC's online programs are designed for students who want to save time and money on their studies without sacrificing education quality. This is possible through accelerated pathways that allow students to earn their associate degree and a business administration certificate in as little as 16 months. The accelerated pathways are suitable for working professionals who want to change careers or plan on transferring to a four-year degree program.
The career programs offered at SJC are:
AA degrees

Business Administration. You will learn the basics of management and marketing, a double whammy to increase your employability.
Liberal Arts. Your two-year education will cover math and science, English and the social sciences, among other liberal arts subjects.
Marketing. Your marketing skills will become your foundation as a marketing professional or an entrepreneur.
Psychology. You will learn psychology fundamentals that can be applied in many jobs.

AAS degrees

Business Administration
Occupational Safety
Health Information Technology
Information Technology
Physical Therapist Assistant
Veterinary Technology
Certificates:

Medical Coding/Billing
Surgical First Assistant
SJC is accredited by the Higher Learning Commission.
Why Is SJC a Standout Online Accredited Trade School?
SJC is the little school that made it to the big leagues, and one of its proof is that it was awarded the 2011 National Student Chapter of the Year award by the American Indian Science and Engineering Society. This is typically awarded to UCLA and Stanford University's likes as a mark for their excellent education.
Students can rely on the Academic Advising and Counseling Center to provide personal counseling and academic advising services. These include planning class schedules, making suitable referrals, and availing of disability services.
San Juan College offers AA, AAS, and Certificate Programs to fit everyone's needs. Take a look!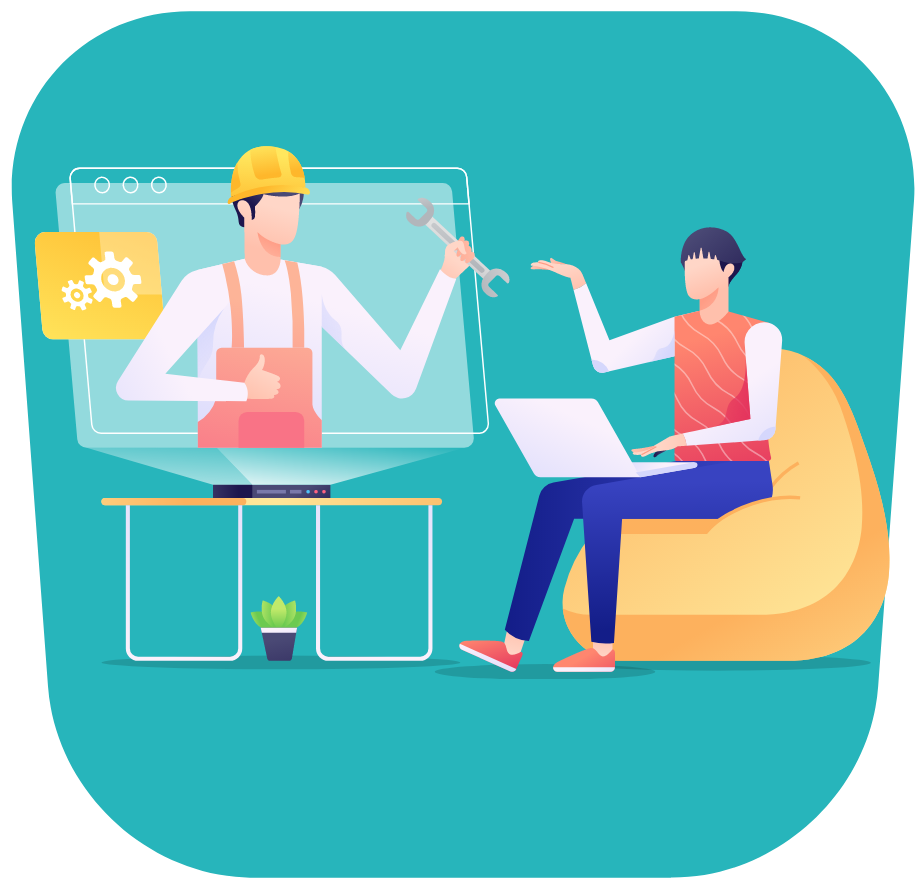 New Mexico Junior College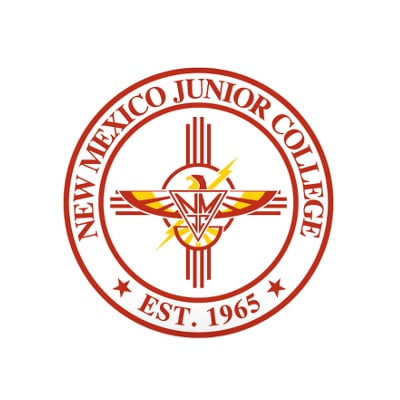 Online Career Training and Associate Degree Accredited Programs
1 Thunderbird Circle, Hobbs, New Mexico 88240
(Phone) 575-392-4510
New Mexico Junior College (NMJC), an online technical school, is considered among the best of its kind in the Southwest. Students choose from several career training and associate degree programs offered online. According to the college, about 70% of its students are on part-time status while 47% are 25 years old and above.
Notable Points:
NMJC adopts an open admission policy, which attracts both traditional and non-traditional students. The programs of study are the following:
AA, AAS, and a Certificate in Business
Certificate in Accounting
Certificate in General Management/Supervision
AAS and Certificate in Computer Information Systems
AA and AAS in Criminal Justice
AAS in Energy Technology with concentrations as Energy Technician, Petroleum Technician, and Nuclear Energy Technician
NMJC is accredited by the Higher Learning Commission. Students can apply for scholarship opportunities via the NMJC Foundation.
Why Is NMJC a Standout Online Accredited Trade School?
Working professionals and non-traditional students find that NJMC's trade programs are perfect for their unique educational needs. The fully online programs are designed to accommodate a wide range of non-traditional students while academic advisors create personalized academic plans.
Are you interested in New Mexico Junior College's online trade school? If so, learn more about their career training and associate degree programs.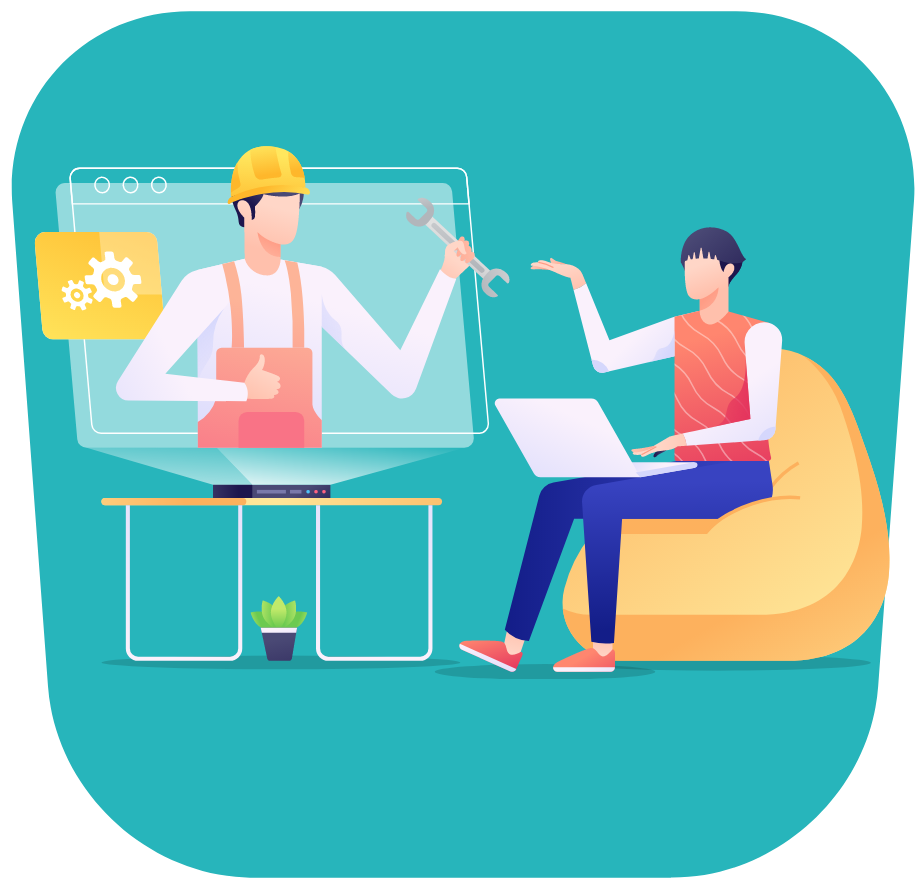 American InterContinental University Online

Associate, Bachelor's, and Master's Degree Accredited Distance Learning Programs
2200 East Germann Road, Chandler, Arizona 85286-1585
(Phone) 855-377-1888
While the online programs only started in 2001, American InterContinental University Online has established a reputation for delivering outstanding trade programs. Students thrive in the 100% online environment, and graduates are known to get employment soon after completing their training. The university is a for-profit institution owned by Career Education Corporation.
Notable Points:
AIU Online is accredited by HLC to award associate degrees, among others. Students can look into the military benefits, such as 45% tuition reduction and grants and scholarships. Prospective students appreciate the open admissions policy, although it must also be said that AIU Online delivers competitive courses and curricula.
It was awarded the 2015 Best ELearning Award and cited as among the country's best online universities. The university's MUSE platform is known for its innovative features where students benefit from individualized learning plans.
The associate degree programs at AIU Online are:
AA in Business Administration, a 90-credit program that equips students with a strong foundation in marketing, economics, and accounting.
AS in Criminal Justice, a 90-credit program with courses in law enforcement, juvenile justice, corrections, and parole.
Why Is AIU Online a Standout Online Accredited Trade School?
Professional instructors lead the programs with academic credentials and real-world experience. Students then benefit from the enriched coursework that includes a balance between academics and career training. They also have access to various educational resources, including career services, library facilities, and student clubs.
MUSE is the university's web-based tool that provides students with access to their course materials and other supplemental learning tools. It has earned industry recognition, including the 2010 CCA Innovation Award too.
At American InterContinental University Online, you can earn an Associate, Bachelor's, or Master's degree. Take a look at their program offerings.

One of these ten online accredited trade schools may well be your path to success as a skilled professional! Be sure to consider their programs according to your present situation and future aspirations, and we assure you that you're making a great, life-changing decision.
Are you just beginning your educational journey? If you would like additional helpful information, see our informative FAQs, such as: WHAT IS AN ASSOCIATE DEGREE? and WHAT IS A BACHELOR'S DEGREE?