Find Your Perfect School
Premium Schools is an advertising-supported site. Featured or trusted partner programs and all school search, finder, or match results are for schools that compensate us. This compensation does not influence our school rankings, resource guides, or other editorially-independent information published on this site.
The HVACR Technician is responsible for your comfort… most likely. They work tirelessly to install and repair heating, ventilation, air conditioning, and refrigeration in our homes, businesses, factories, entertainment venues, and the like. Innovation in the industry now requires educated, certified, and qualified personnel to fill future positions in the field. Take a look at the below information regarding air conditioning work to decide if a career in this field is for you!
Quick Summarization:
Learning a technical trade today is more important than ever. Since the pandemic, employers are having a hard time finding qualified help to run their businesses, especially HVAC technician jobs. The heat and air business is booming, however, like other trades, it requires proper training and education. HVAC technician training programs are an excellent way to gain the skills you need to succeed in the HVAC biz. Whether you need an associate degree or an HVAC certificate program to meet your needs, technical and trade schools have a program for you!
---

10 BEST SCHOOLS FOR AN HVAC-R TECHNICIAN DEGREE OR CERTIFICATE PROGRAM
Ferris State University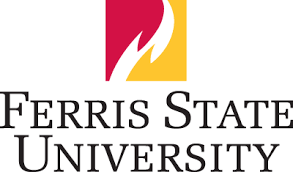 (Hybrid) AAS in HVACR Technology
FSU's HVAC technician training programs offer excellent classes for the preparation of success as an HVACR technician with its balance between technical and transferable skills. Students learn through didactic learning and hands-on experiences on trade-specific skills including residential and commercial refrigeration, heating, and air-conditioning. But there's more of an emphasis on the commercial and industrial aspects since non-residential establishments offer more job opportunities.
Electric fundamentals, HVACR design and controls, and fabrication are also in the curriculum. Mastery of these concepts is a must for the HVAC technician since it's the foundation for success in the workplace.
Prior experience in HVACR-related topics isn't necessary for candidates applying for admission! Prospective HVAC technicians learn crucial skills in the course of the program.
While students enroll in the program to become entry-level HVACR technicians, it isn't the only career option possible. Graduates can also seek other HVAC technician jobs such as systems designers, laboratory technicians, and even sales representatives for HVACR companies.
Admission requirements depend on the type of student. New students or fresh high school graduates must have at least a 2.7 high school GPA and 950 SAT or 18 ACT scores. Transfer students must have at least a 2.0 cumulative college GPA and placements in math and English.
Earning the degree has its challenges, too, including the minimum 2.0 GPA for all major courses and a C- grade for all HVAC courses.
Check out FSU's BS in HVACR Engineering Technology degree program, too! Credits earned from the AAS degree will be applied to the bachelor's degree.
FSU's AAS in HVACR Technology degree can be your ticket to the best entry-level jobs in the profession! Get more information by clicking on the link.
---
Penn Foster College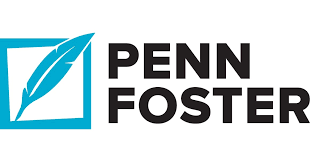 (Online) HVACR Technician
Penn Foster is well-respected for its wide range of online programs and its HVACR Technician program is among its most popular. Learners not only benefit from the college's reputation for excellence but also from its exceptional hands-on approach to its trade programs. Graduates possess the knowledge and skills to pass EPA and other industry certifications necessary for entry-level jobs.
Students may finish the program in seven to 11 months. There are nine courses and 23 examinations that students must pass. Students who complete the course earn 39.8 continuing education units (CEUs), a requirement for certified HVACR technicians.
These online HVAC technician training programs do not have a set starting date and exams don't have due dates either. Working professionals benefit from the interactive but self-paced program of study and 24/7 access to learning materials and resources. Student support services are easy to access, too, and these include a help center and a student community.
Learners are provided with digital study guides, instructional videos and simulations, and animations and presentations as part of their learning materials. The courses are highly specific to the trade, too, with course titles like Residential and Light Commercial HVACR Systems and Commercial Refrigeration Systems.
Learning outcomes include the identification of technical diagrams and drawings in the installation, repair, and maintenance of HVACR systems. Students also learn proper listing of the procedures involved in these tasks, professional work practices, and applicable laws related to the HVACR industry. This program will prepare students for HVAC technician jobs.
Earn Penn Foster's HVACR Technician certificate and watch as your job opportunities increase afterward!
---
MIAT College of Technology

(On-campus) HVACR Technician Career Training Program
MIAT offers a nine-month HVACR Technician Career Training Program composed of classroom lectures on its campus and hands-on learning. This is an introductory program that establishes fundamental HVACR knowledge and skills among its students.
The career-specific curriculum covers several topics including heating fundamentals, air-conditioning and refrigeration, and load calculations. The design, interpretation, and use of schematics, tools, and pipes are also discussed in detail. Students also learn about piping and fitting, AC/DC circuits and components, and vent systems.
Since HVACR technicians must maintain meticulous records of the services performed on HVACR systems, students must also learn proper documentation. Customer relations including looking for and retaining clients are also part of the training.
MIAT's program recognizes the crucial importance of certification among HVACR technicians. There are three certificates that students are eligible for after completing the program, namely:
EPA Universal Refrigerant Handling Certification with the examinations conducted on campus. The inclusions are Core and Type I to Type III under Section 608 of the Federal Clean Air Act.
NATE Core Certification
EEO Respect and Anti-Harassment
MIAT has ACCSC accreditation and won the 2014 School of Excellence Award. It's also a multi-year awardee under the G.I. Jobs Military Friendly School program and a Gold-level college according to the Michigan Veterans Affairs Agency.
Reasonable tuition, excellent hands-on training, and a recognized curriculum are what make MIAT's HVACR Technician Career Training Program among the best! Check it out now!
---
Motoring Technical Training Institute

(On-campus) HVACR Program
MTTI's HVACR Program is offered in two formats that appeal to the busy schedules of working professionals, adult learners, and traditional students. Both formats consist of 900 hours of didactic learning and hands-on training but with different numbers of weeks – the day program lasts for 30 weeks while the evening program has a 75-week duration. For learners in the 30-week format, attendance is required five days a week. Learners in the 75-week program attend classes only three nights a week, from Monday to Tuesday.
Learners in both formats receive the same training, nonetheless, and become eligible for industry certifications. The number of credits granted to learners, however, differs depending on the method. By the US Department of Education Method, learners receive 30 credits while it's 30.5 credits by the ACCSC Method.
The HVAC technician program prepares learners for diverse occupations where an HVACR certification is a valued credential. These occupations include HVACR technician, the more popular path, as well as installation and sales. Graduates are employed in residential, commercial, and industrial settings, too, in the public and private sectors.
Students gain the knowledge and skills to increase their chances of passing the EPA Universal Certification exam. MTTI has an impressive pass rate, too. Graduates can also earn their licenses as RI Gas Technicians and/or RI Oil Burner Technicians.
Scholarships are available for qualified students. Examples include the PTAC Crew Scholarship and Heritage PHCE Scholarship.
Get the best training in MTTI's HVACR Program and enjoy the ride of your soaring career in the industry!
---
Wake Technical Community College
(Online) Certified HVAC/R Technician Training Course
Individuals interested in becoming certified HVACR technicians and enjoying well-paying jobs should look into Wake Tech's program! The rigorous training prepares learners for the challenging HVAC Excellence, NATE, and EPA Section 608 certification exams. The skill sets learned here are vital to your success as an entry-level HVACR technician, too, from making accurate load measurements to troubleshooting issues.
This is an online 12-month program that welcomes learners with little to no experience in HVACR. But learners with a strong foundation in science, math, and English during their high school years will have an easier time keeping up.
There is a strong emphasis on technical skills development since these are vital to workplace success. But, transferable skills, such as collaboration, communication, and professionalism, are also encouraged.
Prospective HVAC technicians can start the program at any time due to its online format. Online students have full access to the student support services available to their on-campus counterparts, too. The Virtual Support Center is exclusively dedicated to providing online students with enrollment, support, and academic services. These include academic advising, wellness, and mentoring.
Awaken your passion for the trades with Wake Tech's Certified HVAC/R Technician Training Course today!
---
For more information about HVAC Technicians and other trades to consider, see these short certificate programs: 30 Most Lucrative Short Certificate Programs
Sullivan University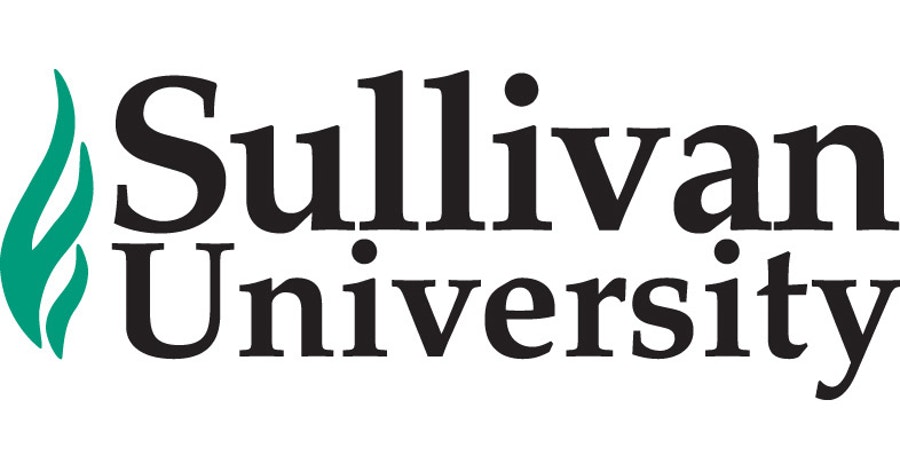 (On-campus) HVACR Technology Certificate
Offered at Sullivan's Louisville campus, the HVACR Technology Certificate program has a 39-credit curriculum that emphasizes trade-specific skills. Learners can earn the certificate in nine months with full-time enrollment but individual completion time will vary based on several factors. The course load per term, the transfer credits, and the developmental courses required are a few examples.
There are no general education and elective courses since it's a trade-specific certificate program. Learners take on diverse subjects from blueprint reading and introduction to HVAC-R systems to principles of refrigeration, heating systems, and air-conditioning. Due to computerization, learners also study building automation, computer applications, and information literacy.
Hands-on experience is gained through multiple externships, which are similar to apprenticeships in terms of experience gained. Sullivan also provides laboratory-based training for its HVACR students.
After program completion, HVAC technicians are eligible to take industry certification exams and have a higher chance of passing them, too. Many HVACR technicians have multiple certifications or licenses since it increases their employability value in a competitive industry.
Sullivan also accepts learners with HVACR experience and certification. The courses become refresher courses, such as when you want to update your skills or qualify for renewal of your license.
Boost your career by earning Sullivan University's HVACR Technology Certificate in nine months! Check out its basic requirements and enroll.
---
Midlands Technical College

(Hybrid) Diploma in Air Conditioning/Refrigeration Mechanics
Midlands Tech's diploma program can be regarded as a way of determining whether an HVACR career is the right path for you. The 45-credit diploma represents the first year in the Midlands' Associate in HVAC Technology program, meaning these are transferable credits. Learners may choose to pursue the diploma without plans for the associate degree or pursue both in quick succession.
Students in the diploma program receive extensive training in the fundamentals of HVAC technology, particularly in the mastery of basic technical skills. The trade-specific courses include Fundamentals of Refrigeration, Basic Electricity and Air-conditioning, Heat Pumps, and Duct Fabrication. Commercial and residential refrigeration are given equal emphasis.
College orientation is also part of the program, as are several courses designed to strengthen the students' transferable skills and make their training relevant in a computer-centric society. These courses include technical communications and an introduction to computers. Didactic courses are conducted in Midlands Tech's classrooms and workspace.
Personal protective equipment and hand tools are a requirement and must be purchased by every student. Once purchased, these are the student's personal property.
Don't let the opportunity to enjoy a successful career in HVACR pass you by! Enroll at Midlands Tech's Diploma in Air Conditioning/Refrigeration Mechanics program now!
---
Louisiana State University Eunice

(Online) HVACR Training Course
LSU's program has an intensive series of courses that prepare students for entry-level, work-ready certificates and, thus, it's worth the time and tuition. These include the NATE "Ready to Work" Certificate and HVAC Excellence "Employment Ready" Certificate, both of which employers prefer among applicants. These certificates attest to the holder's fundamental knowledge and skills in HVACR systems including their design, repair, and maintenance.
Students gain diverse trade-specific skill sets including:
Know the basic components of HVAC systems including refrigeration and vapor-compression cycles
Install HVAC systems and perform preventive maintenance and repair jobs on these devices
Recover, recycle, and retrofit refrigerants
Individuals interested in admission into the program don't have to possess an HVACR background. There are no academic prerequisites, too, except for a high school diploma or its GED equivalent.
Students learn the abovementioned skills through didactic classes and hands-on training. Course titles include Safety, Tools and Equipment, and Shop Practices; Automatic Controls; Electric Motors; Commercial Refrigeration; and Air-conditioning. Hands-on training comes in the form of simulation challenges using virtual systems and covering topics like troubleshooting and routing electricity.
HVAC technician graduates must find apprenticeship opportunities with licensed technicians. The required apprenticeship period is at least 2,000 hours and its completion can lead to great job opportunities.
Enroll in LSU's HVACR Training Course and be more competitive in finding apprenticeships and/or entry-level jobs!
---
Northeast Technical Institute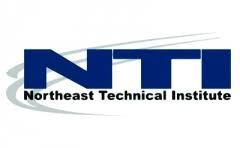 (On-campus) HVAC/R Technician Program
NTI makes it faster for aspiring HVACR technicians to get training and be qualified for certification, thanks to its 27-week program. Graduates earn a career diploma that serves as documentary proof of their basic competencies in HVACR systems and their parts. Skills learned include safe, effective, and efficient installation, as well as the servicing and maintenance of HVACR systems and equipment.
Hands-on training is a must for a hands-on job and NTI's students develop their technical skills at its fully-equipped shops filled with HVACR units and tools. Here, effective troubleshooting becomes second nature to students and it's these skills that they bring to the workplace. The coursework covers subjects on safety standards, electrical wiring, home and business systems, and installation, maintenance, and repair.
NTI doesn't have a traditional semester system as part of its thrust to train as many students in technical trades as possible. The HVACR Technician program starts every 10 weeks but, as previously mentioned, lasts for 27 weeks.
Candidates will be interviewed before admission into the program. The interview is conducted to determine each candidate's commitment to the program and their understanding of its demands.
Graduates possess the knowledge and skills that increase their chances of earning national certifications. These include EPA 608, CETP, and NORA certifications.
NTI also offers job placement services for graduates in good standing. These services include assistance in writing cover letters and resumes, techniques during interviews, and contacting employers.
With your trade-specific skill sets gained from earning NTI's HVAC/R Technician certificate, your career will be livelier than it was before!
---
Orangeburg-Calhoun Technical College

(Online) Certified HVAC/R Technician
Licensed HVACR technicians are in high demand partly because of the new construction projects in the commercial and industrial sectors. OC Tech's Certified HVAC/R Technician program is an excellent starting point to get your career rolling. The best thing is that you can earn it in less than 12 months! The certificate of completion may well be your golden ticket to diverse apprenticeship and job opportunities.
Furthermore, students gain the knowledge and skills in preparation for the certification exams including the Professional Technician and HVAC Excellence Core exams. This is also a popular program for individuals seeking certification under NATE Core and EPA Section 608 programs.
In 12 months or less, learners become skilled in these areas:
Air conditioning installation, repair, and preventive maintenance of HVACR systems and their components
Explain the parts and their functions of HVACR systems to others including clients
Recovery, retrofitting, and recycling of refrigerants
Demonstrate basic knowledge of EPA laws as these apply to refrigerants, from their handling and transportation to storage
Note that this is a professional program meaning learners already have 1-2 years of work experience in the industry in any capacity. Candidates must have at least a high school diploma or GED equivalent since the program requires high school-level math, science, and English skills.
Due to its 100% online format, students can start the air conditioning and HVAC systems course at any time.
Strengthen your chances of getting the best HVACR jobs with OC Tech's Certified HVAC/R Technician certificate!
---
FREQUENTLY ASKED QUESTIONS
What does HVACR stand for?

"HVACR" generally stands for Heating, Ventilation, Air Conditioning, and Refrigeration. HVAC training programs teach individuals the trade dedicated to heat and air. The refrigeration systems portion is often an added on training program or may be included in your heat and air program, depending on your school choice.
What do HVACR Technicians do?

HVACR Technicians repair and install heating, ventilation, air cooling, and refrigeration systems to maintain air quality and temperatures in residential or commercial buildings.

In addition, they are tasked with cleaning and doing preventative maintenance on systems, testing and inspecting HVACR systems, replacing defective parts, checking freon levels, communicating with customers, and keeping maintenance and/or repair records. HVAC technicians should be competent to work on sophisticated climate control systems.
How do I become an HVACR Technician?

In general, the best way to pursue a career as an HVACR Tech is to participate in a vocational program, which is typically offered by a trade school or at your community college. Air conditioning training programs normally last between six months up to two or three years and result in a certificate or associate degree.

If you can, locating an apprenticeship program as an HVAC techniciana that will allow you to sharpen and utilize your new skills is ideal for gaining valuable experience until you feel comfortable as a lead technician.
Are there specializations to consider in the HVACR field?

Yes, besides concentrating in only air conditioning, some technicians are specially trained in refrigeration or cooler work. Some work specifically with solar panels, sheet metal for ductwork, electrical work to hook systems up, appliance repair for homes, wind turbines, or pipefitting to install gas or water-cooled systems.
Where do HVACR Technicians work?

Generally, air conditioning contractors or an HVACR technician can find work in the residential or commercial field, depending on their experience and area of expertise. HVAC technicians often work for contractors or with a company that specializes in HVACR work.

In addition, HVACR technicians often start their own company to take advantage of being "self-employed," scheduling their appointments, and working on the type of systems they prefer, whether it be air conditioning and heating systems, radiant heating systems, HVAC electrical components, air distribution or sheetmetal work, or even working on window air conditioners.

When working for an HVACR company, you can expect to work a regular 40-hour workweek; however, HVAC technicians can expect to take your time at "on-call" – where you will need to be available for nighttime or weekend emergencies.
Are there health risks in the field of HVACR?

As with any occupation, especially a trade, accidents happen; however, with proper training (which includes classwork on how to be safe in the field of air conditioning), you can expect minimal injuries in this field, if any.

However, if HVAC Technicians get lax in safety protocol, they can easily be burned or shocked in this field. Often, heavy lifting may cause muscle strains. In addition, working with dangerous chemicals, such as freon, can cause burns, frostbite, or blindness.

Although fatalities for HVAC technicians are rare, in 2015 the Dept. of Labor reported 27 fatalities in the field of HVAC systems by either transportation, falls, chemical inhalation, or electrical shocks.
Will I need a license or certification as an HVACR Tech?

Do HVAC technicians need proof that they know their stuff? The Environmental Protection Agency (EPA) stipulates that anyone handling dangerous refrigerants is properly trained to do so. You will need to take the EPA certification exam to buy and work with freon, etc.

Depending on the state in which you are working, HVAC technicians may or may not need to be licensed.
What is the salary of an HVACR Technician?

HVAC technicians, more often than not, must start out at the bottom and work their way up; therefore, starting salary and top salary earnings can be quite different. The Bureau of Labor Statistics reports the salary of an HVACR Technician to be approximately $51,390 per year as of May 2022. With air conditioning experience, the highest-paid 10% earned upwards of $82,630 annually.
What is the job outlook for HVACR Techs?

Several factors should encourage you to become an HVACR Tech, such as the growth in construction and the need for employees due to others retiring from the field of HVAC services. As a result, the Bureau of Labor Statistics reports a projected 6% growth rate expected between 2022 and 2032. Most localities require HVACR technicians!
Can I take HVACR classes online?

Due to the nature of heat and air conditioning work, it stands to reason that hands-on training programs and experience are essential for HVAC technicians; however, some schools do offer online coursework. As you might expect, some on-campus lab work may be required, so be sure to check into the requirements before signing on to an "online" program.
What will I learn in an HVACR program?

Of course, you will learn the essentials for becoming an HVAC technician, such as the basics of heating, ventilation, air conditioning and refrigeration, but within that realm, you will learn about:

Residential & commercial HVACR systems
Troubleshooting air conditioning and refrigeration
Refrigeration systems
HVAC systems measurements
Equipment selection
Mechanical skills
Fundamentals of electric motors
Capacitors & transformers
Preventative maintenance for heating and cooling systems
Using power tools
System performance
Installing repair parts
Customer service
And, much more!
Key Takeaways
It's hard to imagine what people did before air conditioners. We are now such creatures of comfort that when our HVAC systems go down… WE PANIC! Thank goodness for the services provided by HVACR technicians!
With a high school diploma, you too, can enter a trade school, finish your degree or HVAC certificate program, and get out into the workforce repairing HVAC systems. You will learn to sharpen your mechanical skills, which is helpful in any occupation.
With HVAC training from one of our suggested trade schools, you can earn a lucrative living through an HVAC career. Although you may need to begin working through apprenticeship programs, you can work your way up to a top HVAC technician in no time.
Since you will learn how to perform basic tasks as an HVAC technician, you will be able to work on your own HVAC systems to save repair costs!
HVAC technicians are an integral part of the construction process and their services can be utilized in residential or commercial use.
An HVAC professional must have mechanical skills AND customer service skills.
An HVACR technician's work is never done… Job prospects in this field will always be available. Talk about job security… This is it!
---
Find out how attending a trade school to become an HVAC Technician can help you: What is a Trade School?
Related Article: 40 Highest Paying Jobs With A Trade School Education