Find Your Perfect School
Premium Schools is an advertising-supported site. Featured or trusted partner programs and all school search, finder, or match results are for schools that compensate us. This compensation does not influence our school rankings, resource guides, or other editorially-independent information published on this site.
If you enjoy the design process and have creative abilities, you will make a great Jewelry Designer. With vocational trade or on-the-job training, you can become an excellent Jewelry Designer.
Take a look here for answers to your questions about becoming a Jewelry Designer. If you can create your designs and create your own "brand," so to speak, there will be no limit to your success in this field! Happy designing!
Methodology
Provides coursework that offers a broad range of courses covering all aspects of jewelry design, from historical and cultural contexts to modern design trends and techniques,
Provides accredited by a reputable organization,
Taught by qualified and experienced faculty teaching courses in jewelry design and construction,
Provides the latest in technology, offering access to the latest technology used in the jewelry design field, such as CAD and 3D printing,
Provides networking opportunities, job placement services, and internships when applicable.
Offers various learning formats, such as on-campus and distance learning options.
For more information, see our Methodology page.
---
10 BEST SCHOOLS FOR A JEWELRY DESIGNER DEGREE
State University of New York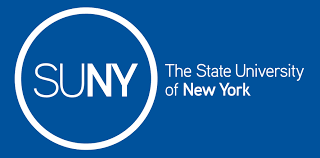 (Traditional) AAS Jewelry Design
The AAS Jewelry Design program at SUNY is directly related to the jewelry industry, with a faculty of experts offering firsthand knowledge of today's market to the classroom. As mentors, they can assist you in finding your place in this competitive, highly specialized area.
You'll learn hand-rendering and casting, as well as how to examine and appraise gemstones in intense sessions that emphasize traditional processes. You'll master computer design abilities that are in great demand in the industry and how to design for a high-end collection or build a line of fashion jewelry. You'll graduate with a thorough understanding of jewelry design, manufacturing, and merchandising, ready to launch a successful career in this diverse sector.
Program courses include:
Jewelry Design Ideations
Gemology and Gem Identification
Studio Fabrication
Changes, Trends Appraisals
Alternative/Sustainable Materials
The program is the only one in the country that provides studio courses and design classes that focus on the 2D components of jewelry manufacturing.
A jewelry lab, metal-casting facility, polishing room, silversmith equipment, and a room packed with jewels, platinum, and other precious metals recreate a professional setting.
Showcase your creations in industry-sponsored national and international competitions, beginning with the best AAS Jewelry Design Degree program.
---
Academy of Art University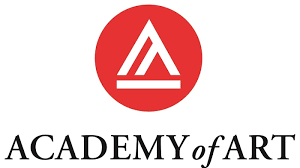 (Online and on-site) AA in Jewelry & Metal Arts
The online jewelry design and metal arts degree programs at the Academy of Art University, like their on-campus counterparts, are intended to prepare you for a professional job. You will be mentored and educated by the same industry professionals as those learning on campus, ensuring that all Academy students receive the excellent education they deserve regardless of location.
As you prepare for one of today's most exciting and inventive professions, you will work with mentors who will help you create your unique, creative voice. Professionals in the area will walk you through techniques ranging from traditional jewelry skills to the most cutting-edge laser, kinetics, mixed media, electronics, and 3D modeling.
Your final portfolio, based on your dynamic designs, wide range of technical skills, and strong business sense, will prepare you for the numerous job prospects open to School of Jewelry & Metal Arts graduates.
Program courses include:
Sketching for Communication
Wax Carving and Introduction to Casting
Exploring Textile Techniques in Metal
Modular Casting for Jewelry and Sculpture
Welding and Smithing
Digital Design: Laser Cutting and Milling
Earn your online AA in Jewelry and Metal Arts at your preferred pace and become a professional in no time!
---
The Gemological Institute of America

(Traditional On-campus) Jewelry Design Certificate
GIA, founded in 1931, is the world's leading authority on diamonds, colored stones, and pearls. GIA is the premier source of knowledge, standards, and education in gems and jewelry. It is a public benefit, nonprofit institute.
You'll learn drafting, design theory, shading, how to portray shape and form using various mediums, and more in the Jewelry Design Certificate. You will graduate from this Jewelry Design course with a hand-crafted portfolio of your work as well as a digital copy to offer future employers and clients.
Topics covered by the program include:
Design
Creative Process
Technical Drawing
Rendering Metal And Gemstones
By studying at a GIA campus, you can invest yourself in the world of gems and jewelry and receive your Jewelry Design certificate. This life-changing program opens up a whole new range of possibilities.
---
North Seattle College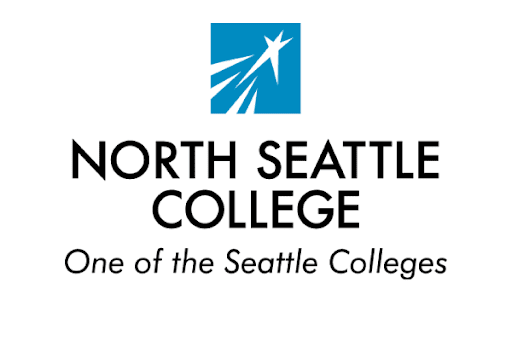 (Online) Certificate in Jewelry Design
North Seattle College boasts one of the most well-equipped jewelry design studios in the Pacific Northwest that offers an online Certificate in Jewelry Design.
The CJD is intended to foster student creativity, reward student achievement, and demonstrate competency in this field of study. It is best for students interested in the fine arts, but it does not transfer to other schools and universities like the Associate of Arts (AA) degree.
This certificate is a four-quarter curriculum running for a regular academic year and the summer afterward.
Topics covered include:
Jewelry Design
Digital and Graphic Art
Metal Tech Small Scale S
Global Design History
Intro to Alloying Jewelry
Bench Techniques and Pra
The Art Business
All CJD art students should have an art advisor to help with creating their program. Some art classes are only available once a year, so students should check with their adviser and the annual timetable.
Check out NSC's Certificate in Jewelry Design and evaluate if this program benefits you.
---
New York Institute of Art and Design

(Online) Jewelry Design Certificate
Consider enrolling in a school specializing in handmade jewelry enterprises if you want to earn a living from jewelry creation. The New York Institute of Art and Design – Jewelry Design Certificate program transforms your career from an enthusiast to a full-fledged business owner.
The institute is a fully online school certified by the Distance Education Accrediting Commission and approved by the New York State Education Department. This program's courses are produced by jewelry design professionals who also serve as mentors.
Prospective jewelry designers will receive a complimentary course catalog from the school to evaluate if the curriculum is a good fit for them. The courses cover beads and wirework, selling jewelry online for profit, and developing a marketable brand.
The program offers a 14-day money-back guarantee. After enrolling, you'll have 18 months to complete the course at your own pace. Keep in mind that you will not obtain a regular diploma after completing the courses, but you will receive a certificate in Jewelry Design from the New York Institute of Art and Design.
Enroll at NYIAD's Jewelry Design Certificate and begin amping up your passion for jewelry and arts.
---
Penn Foster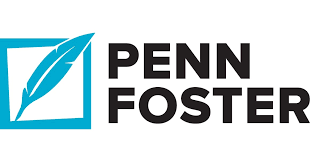 (Online) Jewelry Design and Repair
Online students at Penn Foster gain the opportunity to learn about jewelers' tools, typical repair techniques, different types of jewelry selling, jewelry design, colorful gemstones, and diamonds. Coursework is conducted at your speed and in the privacy of your own home. The package includes educational materials, such as learning aids, books, and courses.
The Jewelry Design and Repair Career Diploma curriculum at Penn Foster is broken into seven instruction sets. Many of the instructional sets include learning aids as well as graded projects. Wood, Contemporary Enameling: Art and Techniques, and Metalsmith magazine are examples.
After completing Penn Foster's Jewelry Design and Repair Career Diploma program, you will be able to pursue an associate's degree in the subject. You may be able to learn about the stone setting, jewelry production, lost wax casting and repair, and design within a computing environment if you enroll in an associate's degree program in jewelry design. Some associate's degree programs may qualify you to take the Jewelers of America, Inc. national certification test.
If you wish to learn about jewelry design and repair, Penn Foster's Jewelry Design and Repair Career Diploma program might be for you.
---
College of the Albermarle

(On-campus) Certificate/Diploma Professional Crafts: Jewelry
Individuals who complete the Professional Crafts: Jewelry curriculum are prepared to work as professional metalsmiths and jewelers. Jewelry techniques, design, and marketing are all covered in class.
Coursework includes:
Metal forming techniques
Casting
Enameling
Decorative Metal Techniques
Entrepreneurial Skills To Start And Run A Small Business
Program courses include:
Jewelry design
CAD design
Studio safety
Tool and machine orientation
Graduates of this emphasis become skilled to operate their jewelry studio, work for a well-known jeweler, or transfer to a four-year degree program. Graduates will create jewelry using CAD/CAM (computer-aided design and manufacturing).
Associate Professor Kathryn Osgood teaches in the Professional Crafts: Jewelry Program. Her work has been featured in books and magazines such as 500 Necklaces, 1000 Rings, The Art of Enameling, The Art of Jewelry: Wood, Contemporary Enameling: Art and Techniques, and Metalsmith magazine.
Degree Options:
Professional Crafts: Jewelry — Diploma
Professional Crafts: Basic Jewelry — Certificate
Professional Crafts: Advanced Jewelry — Certificate
To experience a one-of-a-kind program to become a Jewelry Designer, you may visit COA's Professional Crafts: Jewelry and decide which degree option you wish to pursue.
---
Rochester Institute of Technology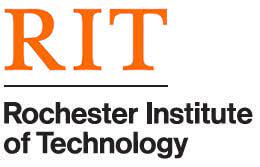 (Traditional) Bachelor of Fine Arts in Metals and Jewelry Design
In this dynamic jewelry bachelor's degree program, you'll be challenged to think beyond the box as you design and create notable works of art in jewelry and metalsmithing.
The BFA in metals/jewelry design is a studio-intensive program of study that focuses on building the conceptual, aesthetic, and technical skills required to stimulate creativity as students seek to create their own identities as visual designers/artists. This degree program provides students with specialized studio-oriented education to prepare for advanced or graduate study and entry-level positions as professional designers or artists.
Students begin by taking foundation courses in two-dimensional design, three-dimensional design, art history, drawing, design history, ceramics, textiles, and wood. The criteria complete major courses in metals/jewelry design and sculpture. There are internship possibilities available. The remaining credit hours are accomplished in compulsory Intellectual Foundations courses and other studio courses chosen by the student.
Other program courses include:
4D Design
History of Western Art
Craft CADD Drawing
Metals and Jewelry Design Studio
Crafts Business Practices
Obtain RIT's BFA in Degree in Metals and Jewelry Design and turn your passion into a career.
---
Temple University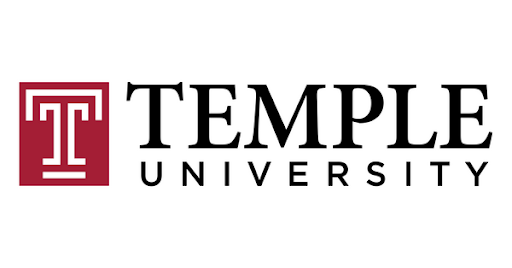 (Traditional) BFA In Metals/Jewelry/Cad-Cam
Tyler's extensive, state-of-the-art MJCC facility provides a renowned venue for students to master time-honored skills and transcend tradition through the latest technologies—CAD-CAM and electroforming, for example, were both pioneered for use in metals and jewelry at Tyler.
Students gain expertise with various materials, from metals and alloys to plastics, while working hand-in-hand with faculty practicing artists and industry leaders to design and create jewelry and other objects that celebrate utility, beauty, individuality, innovation, and aesthetic experience.
Students will also gain access to the jewelry resources of Temple, making it a home base for exploring museums and galleries. Leveraging Tyler faculty's expertise and professional networks—all leaders in the field and practicing artists—students find the best internships and connect with the regional and national metals and jewelry community.
Program courses include:
2D Foundation Principles
3D Foundation Principles
Arts of the World
Foundation Drawing
Intellectual Heritage
CAD/CAM I Computer-Aided-Design/Computer-Aided-Manufacture
Specialized MJC-C Course
ART or GAD Studio Elective
Start your journey as a professional Jewelry Designer with Temple University's BFA In Metals/Jewelry/Cad-Cam.
---
Millersville University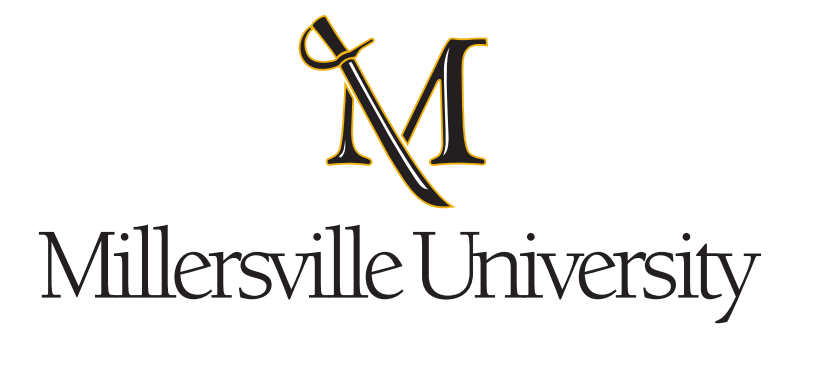 (Traditional) BFA in Fine Arts Metal
Millersville University of Pennsylvania's Fine Art Metals department focuses on jewelry and metalsmithing as a method of artistic expression. You will have access to studio facilities that include centrifugal casting machines as well as fully equipped jeweler benches for fabrication, raising, enameling, casting, electroforming, spray-etching, and aluminum anodizing.
The Bachelor of Fine Arts (BFA) Arts degree promotes students to develop innovative solutions to visual difficulties using diverse metalworking techniques and media.
Coursework includes:
Exploring the foundation of drawing, art history, and two- and three-dimensional design.
Experimenting with mixed metals while also practicing the critical analysis and evaluation of jewelry and metal art.
This degree is regarded as a "professional" art degree because of the significant preparation required. It equips students to seek a job or start their enterprises in the arts. Graduates may build their galleries, sell their work at various art and craft shows, take freelance work for customers, or start graphic design firms.
Visit MU's BFA in Fine Arts Metal and start the admission process if it suits your career plans!

---
FREQUENTLY ASKED QUESTIONS
What does a Jewelry Designer do?

Jewelry Designers use precious metals and stones to design, create, and repair jewelry. They can work with many types of metals, such as sterling silver, gold, stainless, and platinum. Also, there are numerous types of diamonds and gemstones they incorporate into their designs.

Jewelry Designers are often trained to appraise gemstones to assess their value. They clean jewelry, resize rings, and repair jewelry by soldering or replacing stones or broken clasps and the like.

With today's technology, most Jewelry Designers use computer-aided design (CAD) software to custom design per a client's or manufacturer's request.
What type of jewelry design careers can I choose from?

The field of jewelry design can cover a wide array of exciting and creative opportunities. Besides the title of "Jewelry Designer" itself that creates jewelry, there are others to consider or specialize in, if you so choose, such as:

Gemologist/Lapidary
Jewelry Repair
Electroplating/Anodizing
Production Jeweler
Bench Jeweler
Jewelry Appraiser
Goldsmith
Silversmith
Fine Jewelry Designer
Fashion Jeweler
Jewelry Manufacturing
Master or Head Jeweler
How do I pursue a career as a Jewelry Designer?

Most Jewelry Designers have, at the very least, a high school diploma. With interest in the field, many with artistic abilities have honed their designs for years, even as kids.

To enter the field of jewelry design, on-the-job training is a must… at least a year. Working closely with a gemologist or bench jeweler will be a great experience for you.

Can you receive formal training in the field of jewelry design? Yes, vocational trade schools often offer coursework in jewelry design… and, online options are available, too! Programs typically can be completed between three months to one year time.

For the budding gemologist, certification from the Gemological Institute of America is a tremendous accolade to have!

When you can, you should put together an extensive portfolio of your work!
How much money can I make as a Jewelry Designer?

As of May 2020, the BLS states an average annual wage for a Jewelry Designer is $41,900, with the highest 10% earning upwards of $77,330 or more each year. 
Are jewelry design jobs available?

The BLS reports a decline of 3% between 2022 and 2032. Although additional positions may not be plentiful, retirees or others who have changed professions will need to be replaced, providing 6,100 openings per year over the next decade! 
Do I need artistic abilities to be a Jewelry Designer?

Well… of course, you do! Jewelers must be creative, have an imagination, and have the forethought to see their vision come alive!

In addition, you must have:

Customer service skills
Be detail-oriented
Pay attention to the latest fashion trends, as well as the classic designs, and have an eye for unique designs
Have dexterity in hands/fingers
Excellent vision for close-up work
Good hand/eye coordination
Marketing and advertising skills
Drawing and/or CAD skills
Related Article: Highest Paying Jobs With a Trade School Education