Find Your Perfect School
Premium Schools is an advertising-supported site. Featured or trusted partner programs and all school search, finder, or match results are for schools that compensate us. This compensation does not influence our school rankings, resource guides, or other editorially-independent information published on this site.
Are you searching for one of the most valuable bachelor's degree majors? Attending college is touted as the path to profitable careers. Professionals with bachelor's degrees do earn 59 percent more on average than high school grads.
But not all majors lead to sizeable paychecks atop the salary pyramid. Reaping a good return on investment for your college tuition will require carefully picking a bachelor's degree.
In general, majors in the liberal arts and humanities have lower income potential than science, technology, engineering, mathematics (STEM), and business disciplines. For instance, the average starting salary for early childhood education majors is $30,000. That's tough to swallow when the average undergraduate tuition at private U.S. universities is over $46,950 each year!

Methodology
Let us help you find the Most Valuable Bachelor's Degree School Program that fits your educational requirements for starting a new career, a job promotion, or simply meeting your personal goals. Our researchers at PremiumSchools.org utilize these indicators of excellent academic standards to locate exceptionally, yet valuable bachelor's degree programs designed just for you.
The following schools are listed in random order. As each and every school displays its own unique qualities and strengths, you should search our list based on your needs and career aspirations.
The following factors were considered:
Offers bachelor's degree classes for flexible or convenient attendance without compromising hands-on training,
Exhibits rigorous, yet engaging and innovative training in coursework that takes into account the readiness of students in taking the next step to their budding career,
Taught by outstanding faculty consisting of experts in their fields,
Held in high esteem among academic agencies, industry organizations, and journalistic resources,
Displays stellar reviews and feedback from school alumni and students,
Offers a convenient application process,
Provides exceptional Student Career Centers, Resource Departments, and easy-to-use Learning Management Systems, where applicable,
Permits a wide range of scholarships, grants, and other financial support programs for eligible students,
Ensures the proper Accreditation in accordance with academic standards in the chosen field.
If you would like to learn more about our selection process, feel free to see our Methodology page!
---
The Most Valuable Bachelor's Degree Majors
Petroleum Engineering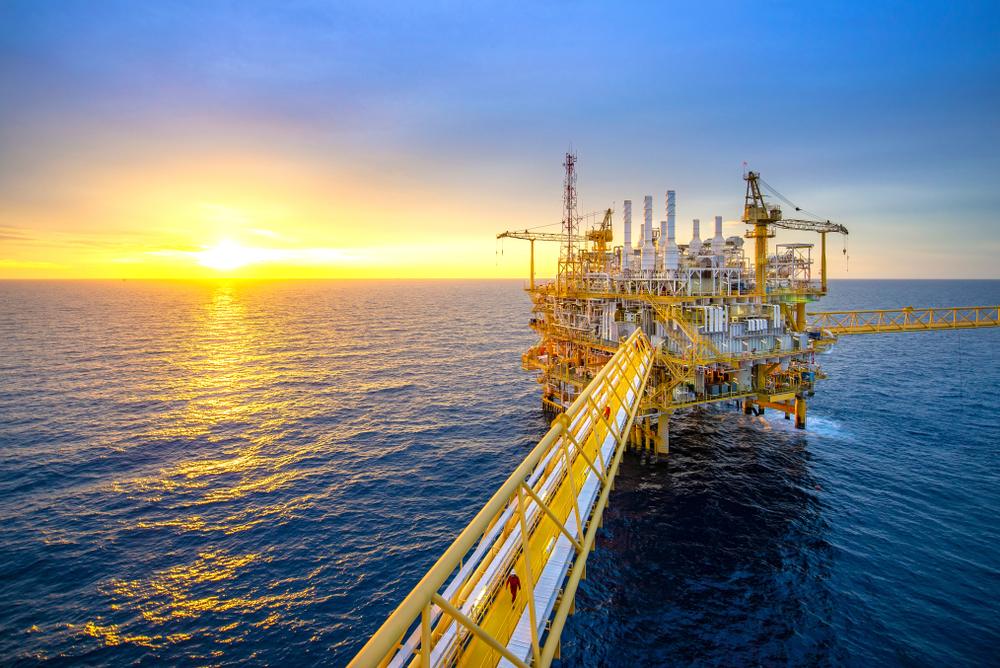 Average Starting Salary: $78,620
Average Mid-Career Salary: $137,330
Since energy is a crucial aspect of every business and people's routine, a baccalaureate program in Petroleum Engineering is one of the most valuable bachelor's degree majors. Apart from being considered a valuable degree, the field of Petroleum Engineering is one of the lucrative-paying industries in the country.
One of the most important learning outcomes of completing an undergraduate degree in Petroleum Engineering is to help students become more proficient in geosciences. The academic program will teach students the essential skills for extracting oil and gas from underground deposits. Although a number of institutions offer an undergraduate program in Petroleum Engineering, students must seek a specific program accredited by the Accreditation Board For Engineering and Technology.
ABET-accredited Petroleum Engineering programs teach the drilling and fracturing techniques used to force out oil. It also keeps them updated with the latest developments and trends in the field of Petroleum Engineering, including petroleum exploration, optimization and recovery, and gas and oil processing and production.
Although each school offers a unique curriculum, typical courses integrated into the Petroleum Engineering program include Geology, Drilling and Well Completions, Reservoir Engineering, Chemistry, and Thermodynamics.
To address the world's current issues revolving around the gas and oil industry, Petroleum Engineers are highly desired nowadays. Employment for Petroleum Engineers is expected to grow by 8% from 2020 to 2030. Graduates can become drilling engineers, reservoir engineers, production engineers, pipeline integrity engineers, and geological techs.
Great Programs to Consider: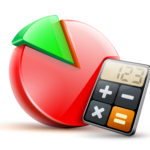 Computer Science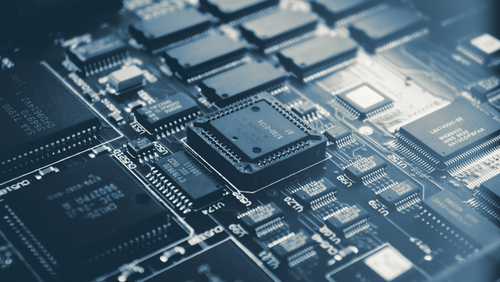 Average Starting Salary: $72,210
Average Mid-Career Salary: $126,830
Similar to the Petroleum Engineering program, earning a bachelor's degree in Computer Science is one of the most valuable bachelor's degree majors that offers lucrative salaries and a stable career outlook. Given that Computer Science is a highly diverse field, Computer Science majors can either pursue software or hardware systems for initiating technological innovations.
The 4-year baccalaureate program in Computer Science will teach students the study of different programming languages, logic design, automation fundamentals and theories, and software development. Coursework will explore calculus, computer architecture, data analysis, C++ programming, artificial intelligence, cybersecurity, and more.
Before applying, students must complete a set of prerequisite courses in mathematics and computing technology. Depending on students' preferred specialization, students can upskill by pursuing a variety of industry certifications from AWS, Oracle, Microsoft, Google, or CISCO.
With above-average employment growth from 2020 to 2030, Computer Science graduates can expect several opportunities in the I.T. industry. The academic program will prepare students for careers across a diverse range of organizations, industries, and businesses. Graduates can either work as full-stack developers, software testers, systems analysts, database administrators, computer programmers, or network administrators.
Great Programs to Consider: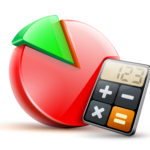 Actuarial Mathematics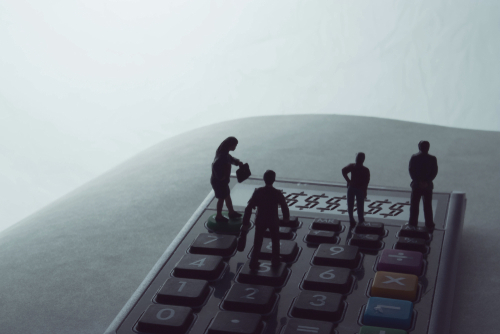 Average Starting Salary: $66,030
Average Mid-Career Salary: $111,030
Actuarial Mathematics is one of the most valuable bachelor's degree majors for students who have innate mathematical abilities. It is a 4-year academic program that helps students learn different statistical methods for analyzing financial risks and forecasting event probabilities in the development of insurance policies.
Bachelor's programs in Actuarial Mathematics qualify students to begin the four to six-year process of becoming Associates of the Society of Actuaries (ASA). Apart from becoming an ASA, graduates can also pursue their Chartered Enterprise Risk Analyst (CERA) or the Fellow of the Society of Actuaries (FSA) membership from the Society of Actuaries.
Since Actuarial Mathematics is a multidisciplinary program, students will complete a set of coursework in applied mathematics with emphasis on financial models. Coursework will cover statistics, calculus, economics, risk management, insurance planning, interest theory, and linear algebra. Actuarial Mathematics majors will also complete courses in computer science, economics, and sciences.
The employment outlook for Actuaries is projected to grow by 24% from 2020 to 2030, indicating an above-average career growth compared to other occupations in the country. The demand is due to the ever-changing and complex guidelines and regulations in the insurance industry, including real estate, automotive, life, health, and casualty.
Regardless of target markets, more and more insurance companies will require the expertise of Actuaries for analyzing confidential data and market trends. These professionals are essential in the development of new products and services, analyzing consumer behavior, implementing competitive pricing plans, and project costs and future risks of every insurance company.
Great Programs to Consider: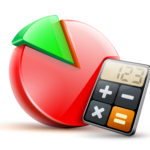 Software Engineering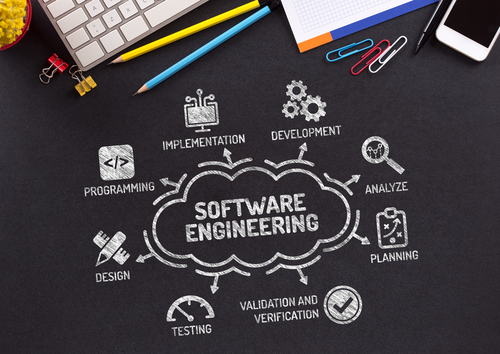 Average Starting Salary: $65,210
Average Mid-Career Salary: $110,140
A list of the most valuable bachelor's degree majors wouldn't be complete without Software Engineering. Bachelor's programs in Software Engineering equip undergraduates with the ability to develop both applications and systems software. An ideal baccalaureate program has a holistic curriculum that discusses a variety of components affecting software design, implementation, and architecture.
It also teaches students different essential processes in the software development life cycle, including planning, developing, testing, maintenance, and project management. While many colleges and universities offer a baccalaureate program in Software Engineering, a few schools offer an academic program that is accredited by the Accreditation Board for Engineering and Technology.
Software Engineering majors study the scientific bases of computers to design, evaluate, debug, and maintain cutting-edge software. They learn from a comprehensive program that balances software design processes and software implementation best practices.
The rapid implementation of digitalization in many businesses and the daily routine of people has increased the demand for Software Engineering professionals. Regardless of industry, software developers, QA engineers, and other tech professionals can expect a 22% career outlook from 2020 to 2030. Software Engineering bachelor's programs unlock careers like software developer, web designer, mobile applications developer, Java developer, full-stack developer, and software QA engineer.
Great Programs to Consider: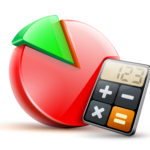 Management Information Systems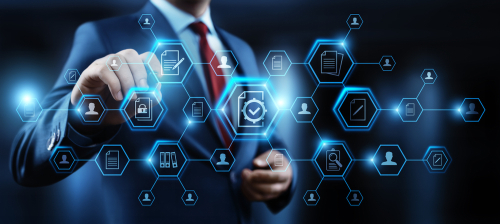 Average Starting Salary: $90,430
Average Mid-Career Salary: $151,150
Management Information Systems is a business-oriented bachelor's degree that teaches students how companies utilize information to improve operations. The academic program can be offered either as a Bachelor of Science in Business Administration (BSBA), Bachelor of Business Administration (BBA), or Bachelor of Science (BS).
The BSBA/BBA in Management Information Systems is already a concentration of its own for Business Administration degrees, while the BS in Management Information Systems is a standalone program that allows students to pursue a specialized area of study.
For BS students pursuing specialized skill sets and career-aligned specialization, they can either pursue a concentration in Information Technology, Economics, Finance, or Leadership and Management. Regardless of degree designation, the majority of MIS baccalaureate programs require a minimum of 120 credit hours for completion.
MIS majors master the skills to develop organizations' technology systems for the smooth processing of data. Curricula will delve into database design, eCommerce, network security, project management, systems analysis, telecommunication, and IT development. To boost their academic reputation, students can pursue an MIS baccalaureate program that derives accreditation from the Association To Advance Collegiate Schools of Business.
The demand for MIS graduates will increase since many businesses and organizations have adopted digitalization in their business processes. With the increasing cyberattacks as a result of a technology-driven era, many industries will require the expertise of MIS professionals for the implementation of more robust security practices.
Approximately 11% is projected between 2020 to 2030 as the employment outlook for these professionals. Most MIS graduates strive to become information systems managers, network administrators, IT project managers, and business analysts.
Great Programs to Consider: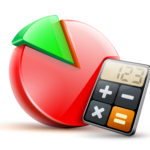 Biomedical Engineering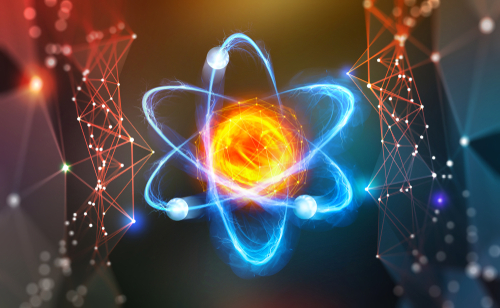 Average Starting Salary: $56,590
Average Mid-Career Salary: $92,620
A hybrid between the engineering and medical fields, a Biomedical Engineering undergraduate program is one of the most valuable bachelor's degree majors, considering the medical field is already revolutionized by technology. The 4-year program consists of a holistic curriculum that trains students to design instruments and devices used in healthcare to support patient well-being.
Biomedical Engineering majors become proficient in developing technological solutions to a variety of medical challenges. Thanks to the expertise of Biomedical Engineers, state-of-the-art MRI machines, X-ray equipment, artificial organs, and prosthetic limbs have helped many patients in their health-related conditions.
Since Biomedical Engineering is a multidisciplinary field, the academic program integrates a set of courses in medicine, biology, and other life sciences into the typical engineering program. It highlights several essential components, including software development, drug manufacturing, pharmaceuticals, and medical device development.
Students should seek an ABET-accredited Biomedical Engineering program to ensure their degree has met the quality standards of the Biomedical Engineering field.
Despite it being a relatively small field of engineering, Biomedical Engineering jobs will grow as fast as average by 6 percent through 2030. The demand for Biomedical Engineers and Bioengineers is driven by the country's aging population, with more patients requiring high-quality biomedical solutions to a variety of healthcare problems.
Graduates can find employment in specialties like biomechanics, bioinstrumentation, and systems physiology. Some graduates pursue to become physicians or healthcare managers, while others pursue more advanced studies for a career in research and development of new medical equipment.
Great Program to Consider: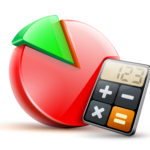 Physics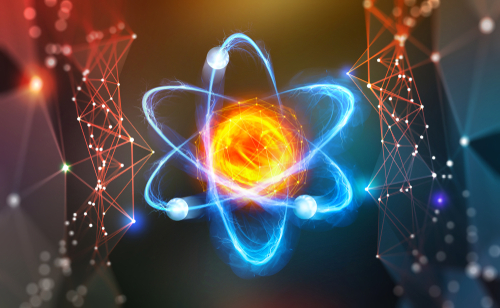 Average Starting Salary: $62,410
Average Mid-Career Salary: $119,730
Completing a bachelor's degree in Physics can accelerate your career in the sciences. Physics majors learn the laws that govern our universe's existence, from subatomic particles to entire galaxies. It is a lab-oriented baccalaureate program that encompasses essential topics, including particle physics, magnetism, electricity, computational physics, thermodynamics, relativity, and cosmology.
A baccalaureate program in Physics is offered either as a Bachelor of Arts or a Bachelor of Science. The B.A. in Physics degree is ideal for students pursuing a foundation in Physics as part of a Liberal Arts program, making it a suitable option for graduates not seeking to work as Physicists. Instead, the B.A. in Physics program is an excellent option for students pursuing advanced education in law, business, dental, or medical school.
Apart from that, the B.A. in Physics can be combined with other areas of discipline as a double major degree. On the contrary, students pursuing the B.S. in Physics degree will help them find work as Physicists or closely related professions. It is an ideal program for students seeking graduate studies in the field of Physics.
Following in Albert Einstein's footsteps as a Physicist typically requires an advanced degree. However, Physics majors can find bachelor's-level jobs, such as civil engineer, aerospace engineer, materials scientist, or natural sciences managers.
With 8% employment growth between 2020 to 2030, Physicists and Astronomers are highly desired in colleges and universities, scientific research and development, and healthcare facilities.
Great Programs to Consider: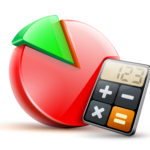 Statistics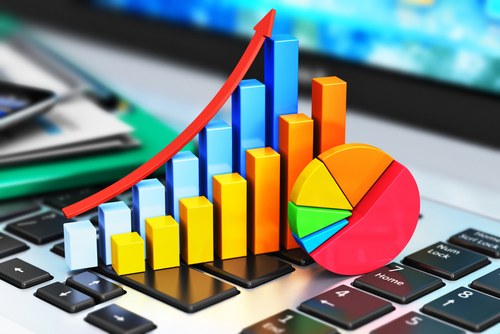 Average Starting Salary: $61,130
Average Mid-Career Salary: $110,860
Another most valuable bachelor's degree major for math lovers or persons with innate mathematical proficiencies is Statistics. Bachelor's programs in Statistics teach students the applied mathematical methods for correlating relationships between variables.
Statistics majors spend significant time in computer labs collecting, analyzing, interpreting, and organizing data to draw conclusions as part of effective decision-making. While many people assume that mathematics and statistics are identical, the latter is a unique discipline that emphasizes the use of mathematical concepts for identifying probabilities.
While every school has a unique curriculum of its undergraduate program in Statistics, students can expect to complete some of the most common courses in Applied Statistics, Linear and Abstract Algebra, Calculus, Topology, and Differential Equations.
In a data-driven and technology-centered workforce, many companies and businesses will require the expertise of Statistics graduates. Similar to Actuaries, these professionals help organizations develop new products and services, market a diverse range of products to potential customers, improve business processes, and evaluate a large amount of data for forecasting.
Graduates with a baccalaureate degree in Statistics can find work as Market Research Analysts, Programmers, Actuaries, Data Analysts, or Statisticians. These professionals are ensured of stable careers, with an above-average employment outlook between 2020 to 2030.
Great Programs to Consider: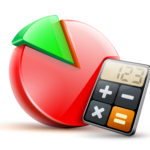 Economics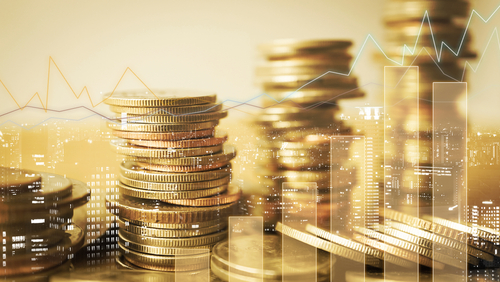 Average Starting Salary: $59,220
Average Mid-Career Salary: $108,350
The Big Data boom has established promising job opportunities for Economics majors. Bachelor's degrees in Economics study various economic systems like capitalism to understand how monetary resources are made and traded.
It is a multidisciplinary field that primarily focuses on the law of supply and demand. The academic program encompasses answering questions related to the market trends and spending habits of communities and individuals.
Although every college or university offers different sets of Economics coursework, Economics majors will take popular courses in comparative economics, econometrics, statistics, finance, international trade, and business analytics.
Students will also have the option to specialize in one area of Economics, including:
Labor Economics,
Applied Economics,
Health Economics,
Macroeconomics,
Microeconomics,
or Finance.
Entry-level jobs for Economics graduates are often found in federal and state government agencies. However, many Economists work in firms specializing in consulting and research. With a 13% employment outlook from 2020 to 2030, Economists and closely related professions are high in demand due to the increasing diversity and complexity of the global economy.
Different industries utilize quantitative methods and economic analysis for forecasting and analyzing market trends and consumer behaviors, making the expertise of Economists highly needed.
Great Programs to Consider: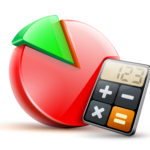 Environmental Engineering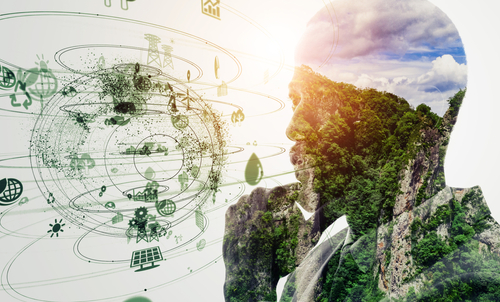 Average Starting Salary: $55,450
Average Mid-Career Salary: $92,120
Severe weather and environmental changes have made Environmental Engineering one of the most valuable bachelor's degree majors to pursue. Bachelor's programs in Environmental Engineering train undergraduates to design and construct systems that protect the planet's welfare.
It is an excellent engineering specialization for students seeking to apply their knowledge and skills to develop innovative solutions to different environmental challenges.
ABET-accredited environmental engineering degrees build upon the natural sciences with courses in geology, pollution control, hazardous waste management, and water treatment. Environmental Engineering students work on real-life projects making the world "green" before taking the FE exam.
The 4-year academic program provides students with the essential knowledge and credentials to become proficient in Environmental Engineering principles, including environmental recreation, renewable energy, sustainable land use, and alternative sources of energy.
As the world adapts to the rapid changes brought by different environmental changes and severe weather anomalies, state, federal, and local governments seek the expertise of Environmental Engineers more than ever. With a 4% job outlook from 2020 to 2030, the versatile Environmental Engineering field opens a door of lucrative career opportunities for graduates.
Bachelor's graduates can work as environmental engineers, urban planners, environmental scientists, and hydrologists. These professionals are found in either the agribusiness, commercial production, renewable energy, manufacturing, or construction sectors.
Great Programs to Consider:
---
Are you still looking for more valuable bachelor's degree majors? Notable runners-up to our list:
Civil Engineering
Materials Science
Information Technology
Nursing
Architecture
---
Frequently Asked Questions
What makes a bachelor's degree "valuable?"
Completing a bachelor's degree in the preferred academic discipline will help students stay on track for a fulfilling professional life. With a bachelor's degree, they can jumpstart a career that allows them to showcase their expertise and skills set, earn lucrative salaries, and contribute to society. Often, completing a bachelor's degree that students really love will help them succeed in their chosen field and showcase their best talents and aptitudes.
How do I know if earning a bachelor's degree is a good investment?
While researching an appropriate field of study, students will want to check into several aspects of earning a bachelor's degree. Typically, deciding on a major is one of the most crucial parts of choosing an academic degree. Once students have already identified their major based on their interests and skills set, they must also evaluate the type of careers they want to pursue out of the degree they'll obtain.
Therefore, their academic aspirations must be aligned with their future professional objectives. Other factors include tuition costs, time spent earning a degree, and job outlook, which may all vary depending on the student's state of residence.
Due to a competitive workforce and ever-changing labor market, completing a bachelor's degree is definitely a good investment that will give students an edge among a pool of applicants.
What are the top five most popular bachelor's degrees?
Business
Healthcare
Social Sciences
Engineering
Psychology
Since there's always been the stereotype where STEM-related degrees have better ROIs than non-STEM programs, some students pursue STEM academic degrees for the sake of higher salaries after graduation. However, it isn't always the case. At some point, a student may feel burned out and eventually disregard their studies due to a lack of passion and motivation.
Although there are a variety of careers that require scientific or mathematical expertise, many professions solely require effective non-verbal and verbal communication skills, critical thinking, analytical thinking, or interpersonal skills. Some of these skills are developed in a non-STEM academic degree.
In a technologically-driven workforce, the world needs the expertise of STEM-related professions, including scientists, software developers, actuaries, engineers, and mathematicians, the same way it needs the expertise of non-STEM occupations, including designers, writers, publishers, cinematographers, educators, diplomats, and entrepreneurs. Therefore, pursuing STEM-related degrees for the sake of lucrative salaries may not be a wise academic investment, especially if you aren't genuinely interested in one.
---
You've Got To Start Somewhere!: The Top 20 Most Valuable Associate Degrees Online
You might find these resource articles as useful information as well… Take a look!
Most LUCRATIVE Careers in: