Find Your Perfect School
Premium Schools is an advertising-supported site. Featured or trusted partner programs and all school search, finder, or match results are for schools that compensate us. This compensation does not influence our school rankings, resource guides, or other editorially-independent information published on this site.
Students in online Bachelor's in Biology programs study life and living organisms and, thus, must be prepared for its comprehensive coverage, not to mention the rigorous curriculum and laboratory work. A natural science discipline, biology can be divided into two major categories:
The scale of life itself, meaning biology students learn everything from molecular biology (i.e., the study of molecules in their human body and their functions) to anatomy and physiology (i.e., the study of whole organisms). Students also explore ecology, animal behavior, and population biology.
The study of organisms from bacteria, viruses, and other microbes (e.g., microbiology and virology) to plants and animals (e.g., botany, zoology, and marine biology). Biologists can also study specific aspects of organisms (e.g., plant cell biology).
Check this link: Best Online Bachelor's in Environmental Science
---
Many students in online Biology programs prepare for the possibility of pursuing advanced degrees in healthcare professions, such as medicine, dentistry, and veterinary medicine. However, it isn't just in the healthcare professions that Biology graduates of online programs use their knowledge and skills – other possible occupations are conservation, business, and art. Indeed, such is the versatility of a biology degree that it's no wonder it's among the most popular STEM degrees today!
Quick Summarization
The best online Bachelor's in Biology program opens opportunities for its students and graduates to pursue successful careers and advanced degrees in the STEM, healthcare, environmental policy, and business fields. Online students must be prepared for the rigorous didactic coursework delivered via a learning management system (LMS) and laboratory work, usually conducted through cutting-edge virtual reality technology and at-home lab kits.
Methodology
The best online programs in Biology were selected based on the following criteria:
Every Biology program is offered by an accredited institution, particularly by one of the six regional accreditation agencies (e.g., Higher Learning Commission).
Online students learn under the guidance of excellent professors with appropriate professional credentials (e.g., doctorate degrees) with the course materials delivered via an effective, efficient, and user-friendly LMS (e.g., Canvas).
The online programs provide excellent student support services for online students, such as a 24/7 IT helpline, academic services like tutoring and library access, and career services.
Graduates who have earned online degrees don't have the term "online biology degree" stated on their college transcripts, proof that the online and on-campus programs have the same excellent quality.
For details, please read our Methodology.
Best Online Bachelor's in Biology Degree Programs
Arizona State University
Location: Tempe, Arizona
The BS in Biological Sciences at Arizona State University prepares students for the many disciplines within the field of biological science. Graduates can pursue further education and numerous STEM-focused careers equipped with top-of-the-line knowledge and skills.
The online program in biological sciences features 39 classes in a 120-credit program, and each class has a 7.5-week duration. Online courses include general biology, general genetics, and evolution.
Biological science majors have a choice in four concentrations that enable them to pursue advanced degrees, such as a master's degree followed by a doctoral degree, in specialized areas:
Biology and Society
Biomedical Sciences
Conservation Biology and Ecology
Genetics, Cell, and Developmental Biology
Aside from their biology classes, students also participate in immersive lab experiences through 2D/3D VR and XR technologies. Biological sciences majors also develop their knowledge of biological processes that influence human health.
Students in the biology program can participate in the accelerated bachelor's-to-master's program, too. The advanced degree – Master of Science in Biology – is a pathway for a doctoral degree in any of the fields of biological science. The curriculum of the online biology degree program also aligns with both the Howard Hughes Medical Committee and the American Medical Colleges' recommendations.
---
Western Governors University
Location: Millcreek, Utah
Students interested in a teaching career in the field of biological science will find WGU's BS in Science Education (Secondary Biological Science) an excellent fit! The online biology degree program prepares students for the challenges and rewards that come with the teaching profession through a well-rounded curriculum.
Most students earn the online biology degree in 31 months but can study at their own pace. Instead of per-credit tuition, WGU charges a more affordable per-term flat-rate tuition. Transfer students can earn the biology degree faster – the average transferred credits is 31 credits.
There are 39 courses in the online biology program, with the courses classified into major categories, such as general science, health sciences, and biology. Online students tackle biology courses like molecular and cellular biology, heredity and genetics, and evolution, many of which have laboratory work required. Students must also take courses in science education and pedagogy to earn the online biology degree.
---
University of Arizona
Location: Tucson, Arizona
Students in the Bachelor of Science in Biology program at the University of Arizona gain the fundamental knowledge and skills necessary to pursue careers and advanced degrees in healthcare sciences, including medicine, environment and ecology, and agriculture, among others. The online biology program features both didactic coursework and laboratory work that develops the student's skills in scientific research.
Students must complete the academic requirements for 120 credits to earn the online biology degree, but their diploma won't state that it was, indeed, completed online. The online courses include introductory biology, evolutionary biology, ecology, genetics, and biochemistry.
As a biology major, you have two choices in a biology concentration:
Students in the Biomedical Sciences emphasis will likely pursue careers in medicine and biomedical research, among other STEM-related fields. The coursework meets the academic requirements for medical school admission, too.
Students interested in wildlife biology, forensic science, and conservation will find the Organismal Biology emphasis as the best fit. Aside from courses in organismal biology, students also study evolution, ecology, and genetics.
This is a degree completion program with its core courses delivered fully online. There are, however, two organic chemistry lab courses requiring 3.5 days on campus.
---
University of Florida
Location: Gainesville, Florida
Aspiring biology professionals who want a liberal arts-centric education will find the Bachelor of Arts in Biology program offered by the University of Florida an excellent fit! Students benefit from the comprehensive education in biology combined with the flexibility of specialization in the online biology program. Take note; however, students interested in attending professional schools in medicine, dentistry, and veterinary medicine are advised to look for another bachelor's degree program.
The core courses in the online biology degree program include plant ecology, vertebrate anatomy, and biological research. The interdisciplinary curriculum features natural sciences and life science courses delivered by industry-recognized faculty scholars in higher education.
---
Washington State University
Location: There are several locations across Washington State and one in Portland Oregon.
The Bachelor of Science in Biology program offered by Washington State University is a degree completion program designed for working professionals and adult learners. The program of study combines courses taken at WSU's Global Campus and transferred courses and, thus, allows students to gain a comprehensive knowledge base in biological sciences. Students also develop vital hard and soft skills, from research design to professional communication, necessary to pursue careers in whatever field they choose.
Students must complete the 120-credit curriculum to earn the online biology degree. Aside from the University's Common Requirements, courses in the online biology program include cell biology, human physiology, biochemistry, conservation, general ecology, and contemporary genetics. Students are required to spend one on-campus weekend for a class meeting in human physiology.
Other requirements in the bachelor's degree program include a university writing portfolio.
---
Florida International University
Location: Miami, Florida
The liberal arts-centric Bachelor of Arts in Biological Sciences program at FIU is currently only open to freshman students. The online biology program has three start dates – summer, spring, and fall – and offers federal financial aid for online students, too. Prospective students must submit official high school transcripts, SAT/ACT scores, and an online application with a fee.
Students pursuing the online Biology degree learn subjects in life sciences and look for solutions that affect our daily lives through the lens of the biological sciences. The 120-credit bachelor's degree program requires completion of the University's Core Curriculum and General Science requirements along with prerequisite courses.
The coursework includes general biology, general chemistry, and pre-calculus; most STEM subjects have a laboratory component. Students must also complete courses in cellular chemistry, genetics, evolution, and scientific literacy. Students gain technical skills in scientific research and transferable skills in critical thinking, communication, and collaboration thanks to the well-rounded curriculum.
---
University of Alaska Fairbanks
Location: Fairbanks, Alaska
The BS in Biological Sciences program at UAF emphasizes a contemporary and global approach to the biological sciences. Students prepare for success in professional programs in medicine, dentistry, and veterinary medicine or in graduate school. But for students interested in the combination of liberal arts and biology, UAF also offers a Bachelor of Arts in Biological Sciences program; the program features more credits in humanities and social sciences.
For students in the BS in Biological Sciences program, the research opportunities are among the best in the state, as are the career opportunities after earning the online biology degree. Students benefit from the wide range of research projects in the biological sciences that UAF faculty undertake, such as human health and microbiology.
Biological science majors must complete courses in biology, elementary statistics, cell and molecular biology, genetics, and organic chemistry, among others.
---
Logan University
Location: Chesterfield, Missouri
Students of the Bachelor of Science in Human Biology program at Logan University gain the knowledge and skills to communicate concepts in human health and biology to diverse audiences. Their skills also include the ability to apply scientific principles in identifying issues and finding solutions related to human health and biology.
The online biology program follows Logan's academic year – three 15-week trimesters – that allow students to enter the program at their convenient time. The average time-to-completion is three years or less, depending on the course load per term.
The 122-credit online biology degree program features courses in general biology and chemistry, organic chemistry, cell biology, and anatomy and physiology. Many of the courses are offered in an accelerated seven-week format known as the Flexible Accelerated Science Track (FAST). Most of the science-based courses have a laboratory component.
High school students can also enter the online biology program early through the Early College Credit Program.
---
Mayville State University
Location: Mayville, North Dakota
Students interested in gaining the knowledge and skills for success in the biological sciences field must look into the Bachelor of Science in Biology program at MSU. The online biology program allows students to participate in research projects and even become engaged early on with the biology community.
The curriculum of the online biology program consists of prerequisites, general education, and core courses like cell and molecular biology. Students must complete a minor in business administration, chemistry, or sociology, among other choices. Transfer students are welcome to apply to the online bachelor program.
Students choose from two concentrations – Health Careers and Wildlife Careers. The specialization courses differ, such as anatomy and physiology for the Health Careers specialization and botany, zoology, and parasitology for the Wildlife Careers specialization.
---
National University
Location: San Diego, California
The BS in Biology program at National University trains students in diverse areas of study within the biological sciences field. Graduates are more than capable of success in diverse fields, too, such as conservation biology, animal and plant science, and evolutionary biology. Their soft skills in science publication and education are among the best, too.
The coursework reflects the interdisciplinary approach that the online biology program adopts. Students tackle subjects in the physical and earth sciences, as well as in the biological sciences. Additional courses, usually electives, may be necessary for students to complete the online biology program. Coursework includes general biology and chemistry, physics, ecology, genetics, evolution, and cellular biology, most of which require laboratory work.
---
Need more info? See: Best Online Bachelor's in Business Management with a concentration in Non-profit Management
---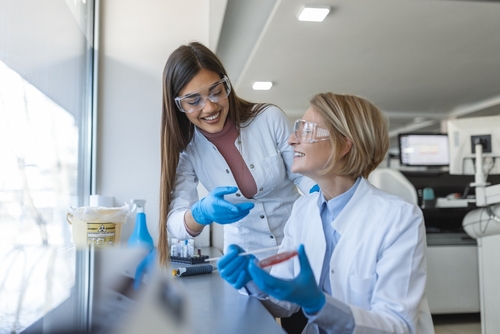 Core Courses in Bachelor's Degree in Biology Programs
The typical bachelor's degree in biology online programs follow a sequential curriculum that starts with general education courses. Students pursuing the biology degree either tackle the key courses – core or major courses – after the general education courses are completed or concurrently. The following courses are considered core courses that equip students with fundamental knowledge in specific areas of biology.
General Biology
The course emphasizes the evolutionary biology and adaptation of plants and animals, as well as their major classifications that highlight the biodiversity of life on Earth. Students gain a comprehensive understanding of life at its ecological and organismal levels.
Anatomy and Physiology
The course focuses on the systems and their organs as well as their functions in the maintenance of the body. The comprehensive overview of the skeletal, nervous and muscular systems, among others, emphasizes the interrelationship between form and function, too. In more advanced courses, students study neuroscience and brain plasticity, which prepares them for the medical field.
Genetics
The course provides students with the fundamentals of genetics, from the theory to the applications in modern life, such as agriculture. Topics include genes and their structure and function, biological variations, and introductions to biotechnology and genetic engineering.
General Chemistry
The course covers the fundamental concepts of physical and inorganic chemistry with topics on reaction kinetics, buffers, and equilibrium. Organic chemistry is also among the core courses in chemistry, and it covers topics in molecular structure and bonding.
Cell Biology
The course provides students with a broad understanding of life and living organisms at the cellular level. Students learn about cell structure, reproduction, and biochemical processes.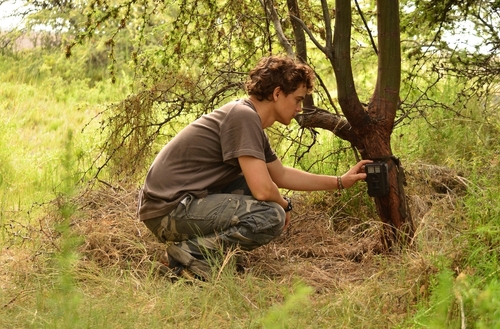 Popular Career Paths for Biology Graduates
Biology graduates have plenty of career paths that they can choose from – aside from the obvious STEM and healthcare fields, business management, agriculture, and the arts are excellent options, too. The median annual wage for biology professionals is $70,000 – and that's more than the national average for all occupations.
Food sustainability is part of the job of agricultural and food scientists, and they achieve it through scientific research into food products and agricultural systems. Their work also results in new food products in the development of new and better means of food processing, packaging, and delivery. In doing so, they are crucial in the maintenance and expansion of the food supply and its quality and safety.
Median annual salary: $74,940
Land management is at the heart of the work that conservation scientists and foresters do, particularly in national forests, parks and rangelands, among other places. Their job includes overseeing forestry and conservation activities, negotiating the terms of contracts related to land use, and participating in forest fire suppression and prevention projects.
Median annual salary: $64,420
By studying undomesticated animals in both their natural habitats and captivity, zoologists and wildlife biologists play crucial roles in their protection. Their job also involves the development of wildlife conservation plans; conduct, publication and presentation of research projects; and analysis of the impact of human activity on wildlife.
Median annual salary: $66,104
Also known as laboratory assistants, biological technicians provide assistance to biological and medical scientists in the conduct of laboratory experiments. Their job can include setting up and maintaining laboratory equipment and supplies, gathering and preparing samples, and documenting the experiments.
Median annual salary: $45,686
Ecology and ecosystem management are the expertise of environmental science and protection technicians in their efforts to prevent environmental pollution and contamination.
Median annual salary: $48,380
Skills That Biologists Must Possess for Career Success
Biology graduates are at an advantage in the job market because their top-notch technical skills are complemented by transferable skills sought after by employers in a wide range of industries.
Laboratory Skills
Many biology graduates work in laboratory settings, such as hospitals, zoos, and laboratories. These skills include the ability to use, operate, and maintain laboratory supplies and equipment, as well as applying standard laboratory procedures and safety processes.
Observation Skills
Every STEM field requires strong observation skills in the collection and documentation of data in a complete, accurate, and efficient manner.
Analytical Skills
Biologists use analytical skills to make sense of large amounts of data and turn them into information on which conclusions and/or decisions can be based.
Interpersonal Skills
Building and maintaining personal and professional relationships are at the core of human existence – and biologists thrive in their careers with these interpersonal skills. Being able to work with a team in achieving goals is among the best benefits of possessing interpersonal skills, and these are appreciated by employers, too.
Communication Skills
The ability to communicate your ideas, opinions, and findings is a must for biologists and scientists, too. Public presentations must be made, and research projects should be published, both of which demand excellent communication skills.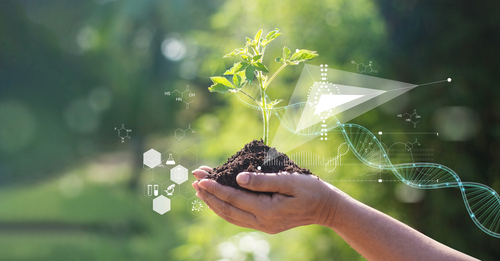 Frequently Asked Questions
Can you use Advanced Placement credits in a Biology program?
Yes, you can, but there are grade requirements, which differ depending on the program. Advanced Placement credits in biology, chemistry, physics, and math are usually accepted.
What sets a Bachelor of Arts (BA) apart from a Bachelor of Science (BS) in Biology program?
BA in Biology programs usually have more liberal arts courses and, thus, are more suitable for students interested in careers in education, business management, and environmental policy. BS in Biology programs feature more STEM courses, such as calculus, chemistry, and genetics, meaning their graduates are more likely to take up medicine, veterinary medicine, or dentistry after graduation.
What's next after earning an online Biology degree?
You can immediately find employment, apply for medical school, or attend your graduate program of choice, perhaps do two things at once.
Key Points to Ponder
The beauty of a bachelor's in biology degree lies in its versatility! You can be in a laboratory or in the field, healthcare or business, and pursue a career immediately after graduation or pursue an advanced degree, perhaps both.
But pursuing a biology degree isn't a walk in the park with the rigorous coursework and laboratory work.
Be prepared for the cost of online education, too, although financial aid can result in significant savings.
---
Additional Resource: How To Become an Animal Keeper: Top Bachelor's Degrees in Zoo Science