Find Your Perfect School
Premium Schools is an advertising-supported site. Featured or trusted partner programs and all school search, finder, or match results are for schools that compensate us. This compensation does not influence our school rankings, resource guides, or other editorially-independent information published on this site.
Due to climate change and other environmental issues, environmental science degrees, and employment are gaining more popularity. According to the BLS Bureau of Labor Statistics, employment for environmental science professionals is expected to grow 5 percent from 2021 to 2031.
Additional Resource: How To Become an Animal Keeper: Top Bachelor's Degrees in Zoo Science
---
An online bachelor's degree in environmental science will help you break into a sector with expanding job prospects and bring genuine global change where you can benefit the preservation of our planet and the creatures we share it with.
Quick Summarization
Environmental science is one of the broadest multidisciplinary fields involving caring for the Earth's natural resources. Environmental science majors study the natural processes that occur on Earth and how these processes interact dynamically with the intricate societal requirements of humanity.
The degree is rooted in courses in chemistry, biology, and physics. It also expands to topics in quantitative and behavioral sciences, Earth science, elements of anthropology, geology, climatology, mineralogy, meteorology, oceanography, and zoology.
An environmental science degree online aims to produce sustainable strategies to manage our planet's natural resources better and preserve its crucial ecological systems. By acquiring a more thorough, holistic understanding of the Earth's interdependent systems, its people, and how they interact, it also seeks to enhance the long-term possibilities for human prosperity.
Methodology
Environmental science degrees are often hard to come by online. To help you out, we did thorough research for the best online environmental science degrees and only listed schools and programs that have passed the following criteria:
Received appropriate accreditations from regional/national and programmatic accrediting agencies.
Allow students to enroll in online courses.
Provide online students with on-campus laboratory facilities and/or centers for their particular area of interest.
Boast a dedicated and distinguished faculty,
Provide students with the opportunity to participate in experiential learning opportunities like co-ops, internships, or domestic or international field experience.
Offer financial aid opportunities.
Please read our Methodology to learn the process of selecting the best schools and programs.
10 Best Online Bachelor's in Environmental Science
Oregon State University
Location: Corvallis, Oregon
Oregon State University's Bachelor of Science in Environmental Sciences is delivered online, allowing students to complete coursework independently. The online program's curriculum offers the same rigor as the on-campus degree.
This online environmental science degree allows students to customize their curriculum by choosing one of the following specializations:
Applied Ecology
Aquatic Biology
Conservation, Recourses, and Sustainability
Earth Systems
Environmental Agriculture
Environmental Policy and Economics
Environmental Water Resources
Students will work with academic advisors in choosing their specialization.
Students can apply for an honor degree online. Eligible students can work with teachers on research projects, finish a thesis experience, and participate in co-curricular activities.
Moreover, students planning to pursue a graduate degree can enroll in OSU's Accelerated Master's Platform. This allows students to pursue graduate courses while studying for their bachelor's degree.
---
Southern New Hampshire University
Location: Manchester, New Hampshire
The online Bachelor of Science in Environmental Science at Southern New Hampshire University is designed for students with an associate degree in the natural sciences and its related fields. Students can transfer up to 90 credit hours for faster graduation time.
This degree program focuses on helping students become environmental scientists and solve various environmental issues, from biodiversity to climate change. Online students can major in Data Analytics in Science or Natural Resources and Conservation. Students willing to attend on-campus courses can major in Wildlife and Conservation Biology.
Sample courses:
General Biology
Ecological Principles and Field Methods
Environmental Science Research Methods
Introduction to Geographic Information Systems
Hydrology and Watershed Management
Global Climate Change
Moreover, the program offers six experiential learning opportunities:
Field experiences
Citizen science
Research experiences in science
Certifications and licensures
Animal behavior
Grant writing in science
---
University of Arizona
Location: Tucson, Arizona
The online Bachelor of Science in Environmental Science at the University of Arizona is known to produce graduates in sustainable agriculture practices and remediation and restoration of disturbed environments. However, due to its intensive practical component, some students living in certain states are not allowed to enroll. See the school's Eligibility and State Authorization page.
This online program in environmental science offers two areas of emphasis.
The Soil, Air, and Water Emphasis is designed for students seeking to expand their knowledge about the ecosystem. On the other hand, the Leadership, Sustainability, and Communication Emphasis is best for students who want to be advocates for environmental sustainability.
Regardless of the student's choice of emphasis, they are required to complete the following courses, among others:
Fundamentals of Environmental Science and Sustainability
Data Analysis in the Life and Environmental Sciences
Introduction to Soil Science & Soil Laboratory
Environmental Soil and Water Chemistry
Environmental Physics
---
Unity College
Location: New Gloucester, Maine
Unity College's online Bachelor of Science in Environmental Studies is focused on building green infrastructure in communities and businesses.
This transdisciplinary program gives students awareness of various environmental issues and ideas on how to solve them through courses in the natural sciences, the humanities, and the social sciences. Courses of the program include:
Environmental Communication
Environmental Issues: Deforestation, Biodiversity Loss, and Overpopulation
Environmental Issues: Energy, Water Scarcity, and Waste
Using Social Media in a Global World
Ecoliteracy
Moreover, the program offers various concentrations:
Environmental GIS
Renewable Energy Sources
Sustainable Business
Wildlife Ecology
Emergency Disaster Management
Unity College offers a unique Transformational Leadership coursework. This component helps students determine what kind of leader they want to be. Students will give examples of how they might act in various workplace situations.
---
American Public University System
Location: Charles Town, West Virginia
American Public University's Bachelor of Science in Environmental Science is a multidisciplinary online degree combining science, policy, and management topics.
Environmental science students are equipped with the necessary understanding of the scientific principles underlying how the environment functions and how science influences environmental management. The program's major courses include:
Environmental Economics
Environmental Policy, Regulation, and Law
Environmental and Ecosystems Management
Environmental Ethics
Students can further tailor their degrees by choosing a specialization that aligns with their goals. Available concentrations include:
Sustainability
Environmental Technology and Management
General
Fish and Wildlife Management
Regional and Community Environmental Planning
This online environmental science program is one of the most affordable online degrees, with $0 application, transfer credit evaluation, and textbooks and ebooks fees.
---
University of Alabama
Location: Tuscaloosa, Alabama
The online Bachelor of Science in Human Environmental Sciences at the University of Alabama is designed for students who want to work in sectors like consumer and human services, communication, and government agencies and offices like the Environmental Protection Agency and Bureau of Land Management, Fish, and Wildlife Service.
This program allows students to design a path of study that fits their interests. Students can choose from various classes that include leadership, communication, entrepreneurship, management, health, and technology.
Two of the program's major courses include:
Improving Lives: Professionalism and Multidisciplinary Collaboration
Issues in Human Environmental Sciences
---
University of Phoenix
Location: Phoenix, Arizona
The online Bachelor of Science in Environmental Science at the University of Phoenix is one of the most accelerated environmental science programs, with courses lasting only 5 to 7 weeks. This is also one of the most flexible degrees, allowing students to take one course per semester.
Students explore courses designed to help them solve some of the world's most significant environmental issues. The curriculum offers courses that give students awareness of various global topics like urban infrastructure and the changing climate, renewable resources, and sustainable green living. The following courses will also help students develop solid skills valuable in today's environmental landscape:
Environmental Technology
Environmental Law
Environmental Toxicology
Global Environmental Health
Environmental Policy Analysis
Environmental Management
Environmental Risk Assessment
Students with prior educational experience in natural and physical sciences can transfer up to 75% credits, allowing them to graduate in as little as a year.
---
University of West Alabama
Location: Livingston, Alabama
The University of West Alabama's online Bachelor of Environmental Science allows students to choose between a Bachelor of Arts or Bachelor of Science program. Online students will learn from world-renowned faculty and receive one-on-one attention from academic advisors.
The BA/BS degree in environmental science explores courses that help students obtain the skills and knowledge necessary to shape the natural world. Courses of the program will also develop students' expert-level understanding of environmental law.
Major course requirements include:
Environmental Chemistry
Environmental Toxicology
Advanced Occupational Safety and Health
Environmental Geology
Geographic Information Systems for the Natural Science
Online students can apply for internship opportunities to gain theoretical understanding and practical experiences that can be used for future employment. Students will have the chance to pinpoint regional problems and potential solutions. Additionally, students may be able to develop solutions alongside scientists and researchers from other fields of expertise.
---
Virginia Wesleyan University
Location: Virginia Beach, Virginia
The online Bachelor of Arts in Environmental Studies at Virginia Wesleyan University strongly emphasizes the world's current environmental issues. The curriculum is designed to give students a well-rounded education tailored to their future goals.
Thanks to the program's unique and engaging curriculum, environmental science graduates will be ready to have a beneficial impact on the world's environment and natural resources. They can pursue environmental science, corporate sustainability, and conservation, among other fields.
Courses of the online program include:
Humans, the Environment, and Sustainability
Energy and the Environment
Environmental Writings
Environmental Ethics
Environmental Policy Analysis
Students must also complete an internship in environmental studies. Students will receive help from academic advisors locating internship opportunities in nearby areas so they don't have to travel far. This opportunity allows students to apply what they've learned in the classroom while gaining more field knowledge.
---
Washington State University
Location: There are several locations across Washington State and one in Portland Oregon
The online Bachelor of Science in Earth and Environmental Sciences at Washington State University is a degree completion program for students who have already earned their associate degrees in environmental and ecosystem sciences. The program offers a multidisciplinary curriculum with a strong foundation in scientific methods and critical thinking.
The program is fully customizable, letting students concentrate on topics that interest them. Moreover, students can take additional courses leading to an Organic Agriculture Undergraduate Certificate.
Students are required to complete courses from the School of Environment before declaring concentration courses. Some of the required courses include:
The Environment, Human Life, and Sustainability
Earth's History and Evolution
Natural Resource Ecology
Natural Resources, Society, and the Environment
The Ecosystem (Capstone)
Students will learn from distinguished professors that combine empirical methods, scientific theory, and a practical, real-world approach to help students gain a broader knowledge of the current environmental issues and how to solve them.
---
Interested in beginning a career in Fire Science? Check this out: The Best Online Associates in Fire Science Degrees
---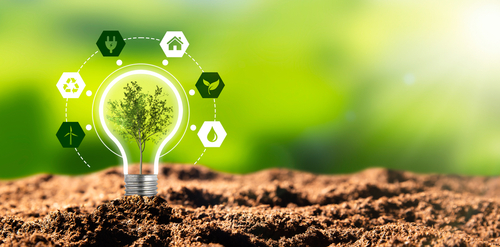 Overview of Online Bachelor's in Environment Science
The environment plays a crucial role in our daily life. Everything we do is impacted by it, including the temperature, air quality, animal survival, and much more. The following are a few of the planet's major environmental issues:
Climate Change
Deforestation
Ecosystems
Endangered Species
Land Management
Overpopulation
Public Health
Waste Disposal and Pollution
Water
The main goal of environmental science degree programs, online or on-campus, is to solve the mentioned environmental issues.
A bachelor's degree is the minimum requirement for almost all entry-level environmental science positions. This degree level introduces students to study the natural sciences, such as biology, chemistry, and physics. Math and technology will also be a part of the environmental science curriculum.
Major topics students in an environmental science degree explore includes:
Biodiversity and conservation
Analysis of biological data
Ecology
Plant sciences
Renewable energy
Management of natural resources
Physical environments
Soil geography
Sustainability
The majority of online bachelor's degree in environmental science takes four years to complete. However, part-time students take up to six years, while those with transfer credits only take as little as a year.
During the program, students will gain a wealth of academic knowledge, build analytical skills, and become familiar with scientific techniques and research methodologies that will subsequently be used to solve real-world problems. Students will also have courses that hone their writing and communication skills.
Much like an on-campus degree program, an online bachelor's degree in environmental science offers various concentrations or specializations that introduce students to a particular area of the field. Examples include Environmental Engineering, Environmental Policy and Planning, Sustainability, and Renewable Energy Sources.
However, online degree programs in environmental science are not 100% online. High-quality degree programs require students to participate in practical or experiential learning experiences, such as co-ops, internships, and domestic and foreign field experiences. These components expose students to ideas, concepts, and experiences not offered in online classrooms.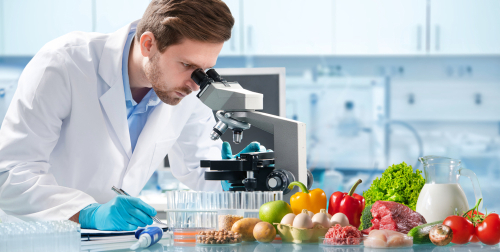 Career Paths for Environmental Science Graduates
Environmental Scientist and Specialist
This is the most common profession for bachelor in environmental science graduates. Environmental scientists and specialists study the surroundings, investigate environmental issues, and do research to solve environmental problems.
Many environmental scientists and experts labor to restore lands and streams that have been harmed by pollution. Others do ecological risk assessments and offer suggestions to corporations and governments on reducing the environmental impact of new construction projects.
Agricultural and Food Scientists
An agricultural and food scientist investigates, studies, and researches the industrial farming of plants and animals. These professionals synthesize methods that help raise various farms and ranches' production, quality, and sustainability.
Environmental Science and Protection Technicians
Technicians in environmental science and protection assess risks to the environment and public health, such as food contamination and pollution. They gather samples from the field and analyze them in the lab. Based on their findings, they write reports for enterprises, government bodies, and/or the general public.
Natural Science Manager
A science manager oversees physics, science, biology, and chemistry. They oversee development, testing, production, and quality assurance. These managers work with higher levels of management, including production, financial, and marketing specialists, to ensure labs are stocked with supplies and equipment.
Environmental High School Teacher
Teachers of environmental science cover the effects of people on natural ecosystems in their lessons. They discuss topics including pollution, damage to the environment, sustainability, and climate change.
To become a postsecondary professor, you need to obtain a Ph.D.
Conservation Scientists and Foresters
Conservation scientists and foresters are researchers that concentrate on a variety of topics. They investigate the preservation of ecosystems, the protection of endangered species, and the effects of human activity on the environment. They combine research, analysis, and advocacy with supporting conservation initiatives and creating plans to protect biodiversity.
Environmental Engineer
Environmental engineers work to safeguard people from harmful environmental effects like pollution. These professionals conduct data analysis, and inspections, track development, and develop projects that support environmental protection. Some even participate in the cleanup of harmful waste.
Meteorologist
Meteorologists apply scientific principles to describe, comprehend, observe, or forecast atmospheric occurrences on Earth and/or how the atmosphere impacts the planet's surface and life. They are frequently broken down into a variety of specific areas. Examples include global climate modeling, air pollution meteorology, and numerical analysis and forecasting.
Continuing Education
After completing a bachelor's degree program, graduates often pursue a master's or doctoral degree.
A master's degree program is a two-year degree that allows students to explore their areas of specialization further. Earning a master's degree prepares students for higher-level careers in environmental science, thanks to its stimulating coursework and skill-building projects.
PhDs are terminal degrees, the highest academic degree one can obtain in environmental science. A Ph.D., however, is commonly pursued by graduates who want to work as university professors of environmental science or one of its subfields. This degree level is very demanding and time-consuming. Students in a Ph.D. in environmental science program should expect to devote their time to researching and experimenting, advancing coursework, proposal writing, helping other researchers with their research, delivering dissertations, and obtaining teaching experience.
Environmental Science Professional Organizations
NEHA is among the most influential professional organizations where members can network and share knowledge. In addition to publishing a peer-reviewed journal, the NEHA also advertises job openings, offers supplementary justifications for positions on pressing environmental health issues, offers networking and committee participation opportunities, and keeps a vibrant online presence to serve as a constant resource for its members.
American Academy of Environmental Engineers & Scientists
AAEES is a non-profit organization supporting environmental engineering and environmental science professions. It offers instruction through workshops and seminars, participates in university accreditation, engages with students and young professionals, publishes periodicals and other reference materials, sponsors a university lecture series, and recognizes exceptional accomplishments through its global awards program.
The UN's Sustainable Development Goals are something that ISSP, the leading professional society for those working in the sustainability field, is dedicated to. The organization is dedicated to helping the experts who will be required to make the application of this widely acknowledged framework for sustainability progress a reality by 2030.
The ISIE facilitates communication between engineers, scientists, policymakers, advocates, and managers interested in better integrating environmental concerns with economic activities. This organization is promoted as a method of developing creative solutions to challenging environmental problems. Promoting the use of industrial ecology in research, education, policy, community development, and industrial practices is the goal of the ISIE.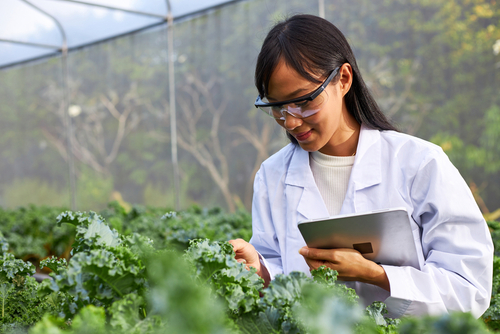 Frequently Asked Questions
What organizations could Environmental Science Online graduates work for?
Due to its multidisciplinary nature, environmental science graduates can work for various organizations around the globe. Some of the most popular organizations graduates can work in include international consultancies, The Wildlife Trust, national environmental protection agencies, government agencies, nonprofits, construction firms, start-ups, and businesses.
Do graduates need a certificate to pursue Environmental Science careers?
Certificates are often optional to apply for entry-level jobs in environmental science. It does, however, help applicants boost their resumes and secure positions and professional advancements. Employers, clients, and other parties can learn that a student is committed to their job and has specialized in a particular area thanks to a professional certification.
In addition to improving a student's competence and understanding in specific environmental science fields, certifications can raise compensation in various professional roles.
Is it hard to land an Environmental Science career?
It should be easy for graduates to get employment because there are so many fields within environmental science to choose from.
Key Points to Ponder
Environmental science degree programs are interdisciplinary degrees that require students to blend their abilities and knowledge from various disciplines.
Career opportunities include natural resource management, environmental hazard mitigation, environmental restoration planner, environmental analyst, environmental conservation, and environmental consultants, plus more!
Disciplines involved in environmental science include physical and biological sciences, chemistry, physics, geography, Earth and marine sciences, environmental hazards, human health, environmental justice, and social sciences.
Online environmental science bachelor's programs aim to blend many viewpoints and data sources to develop a more comprehensive picture of both the natural and human contexts.
Most environmental science major degrees require fieldwork and conduct research projects, which frequently entail travel to different nations and areas of the world.
An environmental science program allows students field experiences to explore various habitats, climates, landforms, and communities.
An online environmental science degree program will provide convenience and flexibility to students who are working full-time jobs or with a busy home life.
---
Before you go, see this additional resource for more information: Best Online Bachelor's in Biology