Find Your Perfect School
Premium Schools is an advertising-supported site. Featured or trusted partner programs and all school search, finder, or match results are for schools that compensate us. This compensation does not influence our school rankings, resource guides, or other editorially-independent information published on this site.
If you want to work as an investigator and are too good at computers, you can combine the two and make a living out of it!
Did you know that 1 in 2 American internet users are having their accounts hacked illegally? The staggering statistics demonstrate the need for Computer Forensics experts or digital forensics specialists.
A Bachelor's in Computer Forensics program is concerned with the use of techniques and technologies to identify, assess, and uncover evidence of security breaches, obtain electronic evidence, and perform compliance investigations.
If you are interested in this growing field and have a particular area of interest, a Bachelor's in Computer Forensics degree may be able to assist you in pursuing a variety of career paths.
---
For information concerning Computer Programming, see: Best Schools with Online Bachelor's in Computer Programming
---
Quick Summarization
Current data show that Digital Forensics has a market value of USD 8.35 billion. Now more than ever, the need for Information Security professionals has increased. Businesses and organizations need experts in privacy protection and thorough investigations to uncover evidence stored digitally.
Digital Forensics specialists are, in fact, indispensable in all industries! With a bachelor's degree, future experts can gain the competence required to get a foot in the door and take an active part in curbing illegal online activities or cybercrimes.
Quick audio summary:
Methodology
Find the best undergraduate online degree in Digital Forensics! Check out our shortlist of today's best options. Each program listed was considered with these factors in mind:
Can be pursued as a 100% web-based or hybrid Digital Forensics bachelor's degree, underscoring convenience for distance learning students,
Features the core Computer Science courses that are crucial for digital investigative reporting, as well as customizable electives that students can pick based on their preferences and goals,
Develops technical aptitude and investigative skills, as well as critical thinking, decision-making, and research,
Provides foundational learning experience in research that align with industry practices,
Prepares students for advanced learning or master's degree, while also giving them the capacity to pursue entry- or mid-level occupations in the field,
Hosted on an advanced online learning system or Learning Management System that is user-friendly and convenient to use,
Taught by Computer Forensics experts and instructors who have gained extensive experience and knowledge in the field,
Provides financial assistance and transfer credit opportunities to online undergraduate students,
Received regional accreditation for the online Computer Forensics programs, demonstrating that they meet the academic standards.
Find out more about our selection process by visiting our Methodology page.
10 Best Schools with Online Bachelor's in Computer Forensics
Champlain College
Bachelor's in Computer Forensics and Digital Investigation
Champlain College is recognized nationally as a leader in digital forensics. Its online Bachelor's in Computer Forensics and Digital Investigation is one concrete step for you to achieve your dream job in computer forensics. With hands-on training, you can contribute to your respective industries after graduation.
In addition to their faculty of expert practitioners who have worked in reputable investigation companies, they have structured this degree to fit employers' demands. There's also an accelerated pathway by using courses from your previous training institution in digital forensics. You can use this pathway to complete your bachelor's degree faster.
The field of Digital Forensics is changing, with new technologies emerging regularly. Future professionals need an undergraduate degree that develops their foundational skills so they can adapt to evolving technologies. This Champlain program emphasizes the core technical skills and essential critical thinking and problem-solving that can benefit their careers.
---
DeVry University
Bachelor of Science in Computer Information Systems – Computer Forensics
An online BS in Computer Information Systems – Computer Forensics is offered at DeVry University. This online undergraduate degree will pave your future career in computer forensics. Learn how to formulate and test hypotheses about cybercrime using deductive and inductive reasoning. Online or hybrid formats are available for earning the degree. If classes are taken full-time and year-round, you can finish the program in as little as three years.
The core curriculum for this Computer Forensics Degree Specialization is designed to help you better understand the technology and how it operates in today's workplace. Technology Core offers learning opportunities in engineering technology, information technology, and information systems. The concepts you learn here will complement those you learn from Computer Forensics classes, and you can apply them to your work quickly.
DeVry's Bachelor's Degree in Computer Information Systems program teaches you about Computer Forensics software, relevant laws and ethics, as well as how to recover lost data and unencrypted files so that you can help acquire justice in legalities. This online program can prepare you to become a Computer Forensics investigator.
A cybercriminal investigator identifies, tracks, prosecutes, and assists in the resolution of cybercrimes. Sometimes, they can even assist law enforcement by locating lost information from cyberattacks and suspects' devices.
Computer Forensics Specialists gain a deeper understanding of the legal and ethical issues surrounding digital evidence through their Bachelor's degree. Students can also learn how to prepare court reports using evidence gathered from viruses and data breaches, including deleted files and emails that may be encrypted or destroyed.
---
Strayer University
Bachelor of Science in Criminal Justice – Computer Forensics
Strayer University offers an online BS in Criminal Justice with a Computer Forensics concentration. You can investigate computer-based crimes by learning the basics. Investigate how criminals exploit network vulnerabilities and devise countermeasures to prevent data breaches from criminals all over the world.
Identify computer-based crimes and conduct investigations to aid criminal prosecutions and civil proceedings. In this online program, you'll learn to develop strategies to protect organizations' networks from cybercriminals. The class size varies depending on the subject's course objectives and teaching demands. There's a personalized way of teaching here at Strayer's online degree in forensics.
Prevent computer systems from being infiltrated by cybercriminals using this bachelor's degree. The program can last up to 18 months. Ten contact hours are required for each course to receive credit.
The courses and topics in this online degree are:
Computer forensic technology
Network Server Administration
Information Technology in Criminal Justice
Network Security Fundamentals
Strayer University credits are in quarter hours. Courses from another institution may be transferable to Strayer, resulting in fewer courses needed for graduation and lower tuition costs. A bachelor's degree can be earned by transferring up to 28 courses. You can also be awarded financial aid and tuition assistance depending on your qualifications.
---
Regent University
Bachelor of Science in Cyber and Digital Forensics
Regent University offers an online BS in Cyber and Digital Forensics. One good feature of this program is that it's possible for students to receive faculty mentoring in the program. Regent's curriculum teaches from a Biblical worldview.
Some of the core courses offered in this online degree are:
Malware Forensics
Operating System Forensics
Network Defense and Security
Network and Telecommunication Concepts
Introduction to Programming
You will be prepared to work in the highly advanced field of cyber defense with Regent's Bachelor of Science in Cyber & Digital Forensics Get ready to combine Computer Forensics with Christian perspectives by attending a faith-based institution such as Regent.
At least 120-semester credits are required for all bachelor's students. A Christian liberal arts core curriculum is taught to general education students in order to prepare them as modern leaders. Students learn career skills through general education courses.
---
Pennsylvania Western University
Bachelor of Science in Criminal Justice – Cyber Forensics
The Pennsylvania Western University offers a BS in Criminal Justice – Cyber Forensics concentration. A criminal justice professional must be capable of investigating cybercrimes in the current day since these crimes know no boundaries. With the increasing demand for Computer Forensics specialists, you can start equipping yourself through this online bachelor's in computer forensics. Today's criminal justice professionals need to be equipped with the tools to properly investigate these crimes.
The curriculum teaches the skills of tracing emails and recovering deleted files. Due to the fast evolution of digital forensics, PennsWest structured this degree to adapt to changes in the industry. They work with a partnership with CompTIA, for you to get industry-recognized certifications.
The program provides advanced training in computer forensics, cybercrime investigation, and cyber security. After graduation, you'll be able to conduct effective, high-quality forensic investigations using best practices. By collecting, preserving, analyzing, and presenting digital evidence properly, you can ensure compliance with the law. You can obtain digital evidence using cutting-edge computer forensic tools and a fundamental understanding of computer operating systems and file systems. Moreover, you will learn about industry trends in this program in order to prepare you for new threats as they emerge.
Students who are interested in Computer Forensics and cybercrime can earn a cyber forensics concentration and gain hands-on experience in this program. There is an on-campus component as well as an online component to the hybrid program. The cyber forensics faculty members have real-world job experience and contribute their professional services pro bono to law enforcement.
---
East Coast Polytechnic Institute University
Bachelor of Science in Criminal Justice – Digital Forensics
The East Coast Polytechnic Institute University offers a BS in Criminal Justice with a focus on Digital Forensics. This can be taken entirely online. There are several aspects to Digital Forensics, including criminal justice, cybersecurity, and technology. This new concentration supports students in their pursuit of careers in the field of electronic data forensics.
Among the course, topics included in this BS degree are:
Criminal Procedure
Cybercrime Investigation
Introduction to Terrorism.
Law Enforcement Operations
Ethics in Criminal Justice
Crime Scene Management
The goal of this online degree program is to offer students practical experience that reflects real-world cyber investigations. It can take you just 2.5 years to earn a BS in Criminal Justice with a concentration in Digital Forensics at ECPI University Online.
Graduates of this online degree will be well-positioned to stay ahead of the competition when applying for an entry-level job in the digital forensics and criminal justice sectors. Employers are looking for skilled employees who can help stop cybercrime and bring cybercriminals to justice. Graduates can also work for private digital forensics and security firms.
---
National University
Bachelor of Science in Cybersecurity – Concentration in Digital Forensics
National University's BS in Cybersecurity comes with a Digital Forensics major. An excellent career in Computer Forensics might be a good choice for you if you are looking for a job with growth potential and long-term security. The classes last four weeks, and students can start whenever they want. It takes most students less than four years to complete the program.
Computer systems and networks are the focus of the Digital Forensics specialization. This program will prepare you for network defender, security analyst, and incident responder careers. Cybersecurity degrees are often regarded as a worthwhile investment in the future due to the growing need to protect sensitive personal and financial information online.
All the courses included in this online degree results in students' understanding of information technology management and security processes. They offer a curriculum taught by experienced faculty who will provide you with the skills you need to succeed in the industry. A bachelor's degree can be completed in a shorter timeframe than a four-week course.
---
Pace University
Bachelor of Science in Professional Technology Studies – Concentration in Computer Forensics
Consider enrolling at Pace University's 100% online BS in Professional Technology Studies with a concentration in Computer Forensics. By working in virtual labs and developing security plans for computer networks, students will have the opportunity to gain hands-on experience solving cybercrime. Students gain insight into real-world issues and solutions that major corporations develop and utilize through their faculty's extensive experience in the online classroom.
Completing an undergraduate degree can be shortened and cost-effective for adults with prior college credits and work and life experiences. As computer and mobile crimes become increasingly sophisticated, it's time to gain advanced expertise in digital forensics through an online Bachelor's in Computer Forensics. There is high demand for forensic computing professionals from private companies, law enforcement, and government agencies.
This online BS in Professional Technology Studies with a Computer Forensics concentration gives students a comprehensive understanding of information technology and the criminal justice system.
The students are taught to develop security plans for computer networks and solve cybercrime in virtual labs. We bring the experience of our faculty into the online learning environment so that students can learn about solutions and challenges that major companies develop and implement.
---
Stevenson University
Bachelor's in Cybersecurity and Digital Forensics
The online Bachelor's in Cybersecurity & Digital Forensics is a popular online degree at Stevenson University. This program offers convenience for working adults while still providing personalized attention. The Credit for Prior Learning Program at Stevenson University allows undergraduates to earn credits based on their previous employment and life experience. There are several options available for assessing and awarding college credit for prior learning at Stevenson University Online.
Some of the courses included in this online bachelor's are:
Response and Investigation
Forensic Evidence Collection Techniques and Tools
Windows Server Architecture and Administration
This Bachelor of Science in Cybersecurity and Digital Forensics program is designed to prepare working professionals for careers in this critical field. Through this fully online bachelor's degree program, students learn how to safeguard a range of organizations from cyberattacks—from corporations to schools to governments.
---
American Intercontinental University
Bachelor's in Computer Forensics
American Intercontinental University offers a Bachelor's in Computer Forensics Degree Online program that provides students with real-world training to help prepare them for the workplace. The course covers techniques for collecting, preserving, analyzing, and reporting digital-network evidence.
With a BS in Information Technology and a concentration in Digital Investigations, students learn how to conduct investigations in the field of computer crime.
You may earn an Information Technology Certificate at no additional expense as you work toward your BSIT with a Concentration in Digital Investigations. Along the path to completing a degree, students earn these certificates.
AIU will issue you documentation of your degree concentration certificate once you have passed or received transfer credit for the courses listed. If you work with your academic advisor, you can change non-IT general electives into IT classes that lead to certificates.
---
Additional Information: Best Online BS In Computer Science
---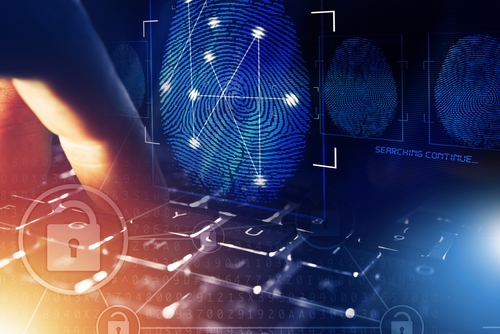 Sought-after Skills of Online Bachelor's in Computer Forensics Graduates
Cybersecurity and Digital Forensics graduates with a Bachelor of Science in Computer Forensics degree online become highly qualified to work in small private or public facilities, and those as big as the National Security Agency or in local law enforcement agencies.
They develop key skills like the following:
Attention to detail
For digital evidence to be discovered and examined, investigators need to be detail-oriented when sorting through significant amounts of data. Those with expertise in data and computer forensics are thoroughly observant, giving attention to the most trivial detail.
Communication
In a criminal case, you may be required to summarize your findings to other members of your organization or even in a courtroom. It's a given for you to have good oral and written communication skills. After all, technical information needs to be conveyed clearly and concisely to individuals with different levels of technical proficiency.
Basic Law Knowledge
At least an intermediate level of legal knowledge is required by digital forensics experts. It would help to learn the foundation and basic laws and policies related to cybercrimes.
Interest in lifelong learning
As technology advances, so do criminals' and hackers' techniques. To remain current in the field of digital forensics, professionals should maintain a constant update and expansion of their knowledge.
Analytical Skills
A career in Computer Forensics requires a natural aptitude for analytical thinking. Investigation requires analyzing evidence, watching closely, recognizing patterns and discrepancies, interpreting data, and ultimately solving crimes. You must depend on your analytical skills to come up with conclusions.
Collaboration Skills
The work of forensic computer analysts is often done in conjunction with other professionals in the cybersecurity and law enforcement fields. They collaborate with other organizations and share ideas. Therefore, you should have good collaboration skills.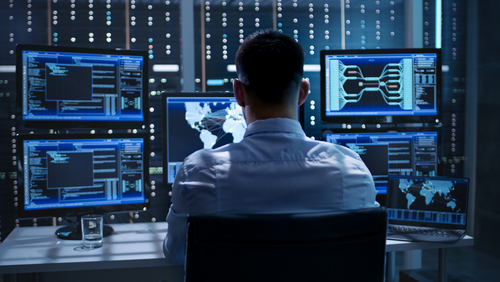 Careers for Online Bachelor's in Computer Forensics Graduates
The titles and responsibilities of digital forensic jobs vary greatly. Graduates in cybersecurity and digital forensics have a wide variety of career options like the following on our list:
Security Specialist
Security specialists protect computer systems and networks. Moreover, they implement security improvements, secure data networks, and ensure no data breaches. There are many industries in need of security specialists.
Digital Forensics Analyst
Analyzing digital evidence and investigating computer security incidents are part of this role's responsibilities, which contribute to mitigating vulnerabilities in systems and networks. Because the job is closely related to those of computer forensics professionals and computer forensic investigators, sometimes this position is also referred to as Computer Forensic Analyst.
Security Architect
Systems are designed to deter information security threats by security architects. Computer and network security systems are designed, implemented, and supervised by these professionals.
Cybersecurity Specialist
The job of a Cyber Security Specialist involves continuously scanning networks, software systems, and data centers for vulnerabilities and risks, monitoring network data, and updating hardware and software.
Security Manager
Management of information security operations is the responsibility of security managers. Administrators and analysts in the field of information security are under their supervision.
Forensics Support
Those working as forensics support are in charge of analyzing evidence and writing reports. Their responsibilities include collecting, preserving, and transporting crime scene evidence. They also liaise between crime scene investigators and forensic laboratory specialists.
IT Security Specialist
Identifying the most secure network structures and systems is some of the jobs of an IT security specialist. Information security analysts are well-versed in using and monitoring security tools in the company's networks and devices. Overall, they ensure that the IT system of the company is smoothly running and well-protected.
Common Courses in an Online Bachelor's in Computer Forensics Graduates
Online Computer Forensics degree programs include some common courses like these:
Network Security
The network security course introduces tools and tactics for managing cybersecurity risks, identifying common threats, evaluating the organization's security, collecting and analyzing cybersecurity intelligence, and responding to incidents as they arise.
Digital Evidence Acquisition
You will learn how to extract deleted files, temporary files, and cache files from computers and storage devices with this course.
Introduction to Operating Systems
This course is crucial for computer programmers, cybersecurity specialists, and Computer Forensics experts like you. This course provides the basics of different operating systems such as iOS, Windows, and Linux.
Fundamentals of Cyber Laws
Cybercrime and IT laws will be covered in this course, including hacking, viruses, cyber harassment, software piracy, email scams, and DDoS attacks.
Forensic Analysis
Documentation and interpretation of physical patterns are emphasized in this introduction to forensic physical evidence. This course focuses on the theoretical principles of comparison methods and their impact on scientific interpretations.
Criminal Law and Public Policy
Students study the theories, causes, and solutions to crime in this course that introduces law and public policy principles.
Programming Languages
Language concepts, building blocks, and differences will be discussed along with their effects on coding and implementation in this course.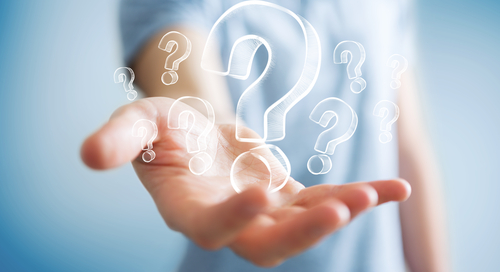 Frequently Asked Questions
Is Computer Forensics in high demand?
The country's Bureau of Labor Statistics sees that Forensic Science technician employment will grow by 11% from 2021 to 2031. As people are becoming more dependent on technology every day, more people are more prone to experiencing cybercrimes. Technology-related crimes are also on the rise, which is unfortunate.
Approximately $4.2 billion was lost to cybercrime in 2020, resulting in roughly 800,000 complaints to the IC3. Nearly 467,000 complaints were filed in 2019, leading to reported losses of $3.5 billion. Due to these statistics, it's safe to say that there's a high demand for Computer Forensics specialists. The job growth rate is much faster than the average. It's already high now, but demand will only go up.
How much do professionals with an online Bachelor's degree in Computer Forensics earn?
Computer Forensics is growing rapidly, which also follows that salaries will only continue to rise.
Recent data indicate that Cyber Forensics Analyst salaries in the US typically fall within the $75,000 and $92,000 range. This field has a lot of room for salary growth with such a wide range. Depending on your experience and location, your salary may vary.
What is required for an online Bachelor's degree in Computer Forensics?
Those pursuing a computer forensic degree must have a strong background in computer technology and forensic studies. Obtaining a degree in Computer Forensics requires certain skills as well. The ability to think critically and understand common computer programs is essential. Some programs also require you to select a concentration or complete an internship. Your resume will be more competitive if you have these experiences.
Key Points to Ponder
Cybersecurity and investigation teams rely heavily on Computer Forensics analysts. These professionals collect and analyze data related to cyberattacks and illegal online activity.
In the criminal justice system, Computer Forensics experts are commonly employed. Private companies also employ these professionals in the financial services, information technology, and defense sectors. Cybercrime and hacking are prevented by digital forensics analysts employed by private organizations.
The investigative process can present abrupt changes and challenges for Computer Forensics experts. But an online Bachelor's in Computer Forensics can train you for any real-life situation.
---
Check this out, too: Best Bachelor's in Computers and Technology Online Schools and Career Guide