Find Your Perfect School
Premium Schools is an advertising-supported site. Featured or trusted partner programs and all school search, finder, or match results are for schools that compensate us. This compensation does not influence our school rankings, resource guides, or other editorially-independent information published on this site.
Some students may feel overwhelmed with the myriad options upon entering college. A Bachelor's in General Studies gives students a deeper understanding of various topics. This program is more flexible since it offers undergraduates opportunities to focus on a subject area through a concentration track.
This degree is interesting and unique because it provides learners with a solid educational background across many fields. It also allows students to complete a degree that suits their career or broad range of skills. And with plenty of areas of specialization to choose from, undergraduates can prepare for the next step in their careers.
A degree in General Studies is ideal for those who want to earn a degree but are unsure about what to major in. Students will develop strong transferable skills through this degree, including communication, literacy, math, and critical thinking skills. Moreover, students will also gain a broader knowledge base in various topics, including Biology, Cultural Studies, Philosophy, Public Speaking, and Social Sciences.
This program allows undergraduates to tailor their degrees to fit their goals and interests. It lets them explore their options while preparing for rewarding careers in the future in areas including:
Entertainment
Government
Law enforcement
Marketing
Management
Media
Sports/recreation
Because of the General Studies program's interdisciplinary approach and various coursework opportunities, this degree is an excellent choice for online students who want to pursue further education at the undergraduate and graduate levels.
---
Are you interested in Social Studies? If so, check this out: Best Schools with Online Bachelor's in Social Studies Education
---
Quick Summarization
An online Bachelor in General Studies program allows undergraduates to design an interdisciplinary course plan based on their academic interests and professional goals. Through this online degree program, students will also gain foundational knowledge of various areas, including Biology, Cultural Studies, Philosophy, Public Speaking, and Social Sciences, preparing them for a graduate degree.
Methodology
When choosing the best school that offers an online General Studies degree, students and parents must take the time to weigh out all their options. After all, their professional and personal growth is on the line.
We have rounded up 15 excellent General Studies degree online programs using the following criteria:
May be delivered fully or partially online,
Gives undergraduates many opportunities to pursue multidisciplinary coursework, including general education, arts and humanities courses emphasis, and elective courses,
Provides General Studies degree concentrations, including business, education, health, social science, and technology, which learners must complete to enable them to explore various topics within their coursework,
Features a capstone experience to allow students in the General Education programs to work with an academic advisor to mentor and supervise their program of study,
Affiliated with professional associations for networking, career paths or employment, and research opportunities, including the Association for General and Liberal Studies (AGLS) and American Association of Colleges and Universities (AAC & U).
Accepts qualified students for Federal Student Aid assistance, as well as loans, grants, scholarships, work-study jobs, and credit transfers, to reduce the overall cost of a college degree,
Earned accreditation that proves the superior academic quality of the program after undergoing an extensive review.
Visit our Methodology for a detailed look at our online undergraduate degree ranking process.
---
10 Best Online Bachelor's in General Studies
Ball State University
Ball State University offers an online Bachelor of General Studies, a degree-completion program that lets you customize your degree with two minors and many elective opportunities. These include Accounting, Applied Behavioral Analysis, Criminal Justice and Criminology, Family Engagement, History, and Psychology of Human Development, to name a few. This allows students to focus their studies on the career they want to have after graduation.
This online degree program requires undergraduates to complete 120 credit hours with an extensive list of elective courses. With the help of academic advisors, students can choose courses that align their course plans with their career goals and interests.
The Bachelor of General Studies degree's core curriculum is designed to provide students with the fundamentals of a well-rounded education to meet various responsibilities in a free society.
The core online courses include the following:
Fundamentals of Public Communication
Brief Calculus
Intro to Philosophy
Environment and Society
Social Media Video Algorithms and Video Content Elements
BSU students can gain college credits through exams, including the College Level Examination Program (CLEP) and other departmental exams. They can also qualify for credits for military service.
---
Louisiana State University
Louisiana State University offers a Bachelor of General Studies program designed to allow undergraduates to customize their program of study to fit their educational and professional goals. By completing this degree, students will learn topics that interest them and help them advance in the career and industry they want to be a part of after graduation.
For LSU's General Studies degree program, students must complete 81 hours of general education and elective courses, plus 39 credit hours of Applied Science courses. This can be less with transfer credits or credits earned from prior learning or work experience.
At LSU, BGS majors will be made to choose classes that combine various fields of study. Students are encouraged to seek professional advice from academic advisors to ensure they'll be able to create a course of study built around courses from their chosen area of concentration, including Social Sciences, Humanities, and Applied Sciences. This allows students to choose classes that meet their interests and prepare them for rewarding careers in the future.
The following are some of the courses that BGS students need to enroll in to complete the degree:
Business Administration
Criminal Justice
Digital Arts
Mass Communication
American Studies
---
Southern New Hampshire University
Students who have not decided what program to major in can enroll in SNHU's Bachelor of Arts in General Studies. This online degree program can help undergraduates set the groundwork for their dream of becoming an educator, helping make a difference in their students' lives.
This General Studies program gives undergraduates a solid foundation of general education courses, including History, Humanities, Writing, and Science. This also helps them develop in-demand skills, including communication and critical thinking skills, to give them a competitive edge in the job market. This lets students tailor their degrees and earn them faster through transfer credits from previous work or education experience.
Through this program, students will learn various modes of creative expression, inquiry, and knowledge to help communicate. They will research applications that use analytical reasoning and critical evaluation. They will develop decision-making skills to create the most suitable solutions to complex problems and the know-how to inform intercultural collaboration.
General Studies students at SNHU can seek the advice of academic advisors to choose an area of concentration that aligns with their career and personal goals. Some of the most popular concentration tracks for the BA in General Studies program include:
Business Administration
Coding Basics
Communication
Criminal Justice
Entrepreneurship
Psychology
Academic advisors can help students choose an internship that will reinforce their learning. While an internship isn't required for a General Studies degree, it can give undergraduates a competitive edge when applying for a job. It can enhance crucial skills, including communication, collaboration, critical thinking, and problem-solving.
Some of the course requirements for SNHU's BA in General Studies include:
Cultural Awareness and Online Learning
Mathematical Reasoning for Modern Problem-Solving
Introduction to Game Theory
Applied Statistics
Global Perspectives on Sustainability
This online degree program in General Studies has gained the nod of the New England Commission of Higher Education (NECHE).
---
Northern Illinois University
Northern Illinois University's Bachelor of General Studies, the oldest degree completion program at this university, aims to prepare students to take the next step toward their professional goals. They can also take advantage of personalized advice from academic advisors to ensure they can choose the most appropriate classes that will build their communication and critical thinking skills and refine their ethical values and cultural awareness.
Upon graduation, students enrolled in NIU's BGS will have a leg up in the competition and advance their careers in various fields, including education, sales, human resources, and the service industry. Thereafter, they can pursue graduate, law, or medical school.
This online program is ideal because it is not structured, allowing students to choose courses across the College of Liberal Arts and Sciences to complete their degrees. This interdisciplinary baccalaureate degree features courses that distinguished faculty members teach. Its curriculum has courses that are adaptable to students' goals and interests.
This online degree program in General Studies includes the following course requirements:
Anthropology of Pop Culture: Making the Familiar Strange
Water Resources and The Environment
Introduction to Geographic Information Systems
Logic and Critical Reasoning
Terrorism, Hate Groups, and Homeland Security
---
Indiana State University
Indiana State University runs the online Bachelor of Science in General Studies program perfect for those who have already earned at least 75 college credits and wish to complete a degree. This degree program has a flexible and individualized approach to education and provides students with access to academic advisors to customize their program of study.
After completing this online degree in General Studies, undergraduates will be able to develop their leadership, interpersonal, communication, and critical thinking skills, which most employers value. They will be able to apply relevant bodies of knowledge and theories to solve complex real-world problems. They will also be able to integrate various disciplines to develop an interdisciplinary perspective.
This General Studies program is accredited by the Higher Learning Commission. Through this degree, undergraduates can showcase the oral and written communication techniques they have learned; collaborate successfully with different groups; and use the internet, databases, and online libraries to access information and integrate technology to assist decision-making.
To be eligible for admission to the General Studies Major, students must complete at least 75 credit hours with a cumulative GPA of not less than 2.0 in prior undergraduate coursework. Once admitted, they will need to develop their program of study with an advisor and must be approved by the General Studies Council. Additionally, they must complete a minor or equivalent.
---
University of Maryland Global Campus
The University of Maryland Global Campus offers a web-based Bachelor of Science in General Studies degree program that broadens students' horizons by teaching them a variety of disciplines. Those who enroll in this online program can actively design their educational experience with a flexible program of study based on their areas of interest. This prepares learners to gain interdisciplinary educational experience that will be their foundation for graduate study and various career opportunities.
UMGC's BS in General Studies is an interdisciplinary degree that provides undergraduates with robust and well-rounded foundational knowledge and supports students with career aspirations and goals that may require more than just one subject area. Aside from that, students will develop the necessary know-how and skills through coursework based on the expertise and experience of the university's esteemed instructors.
Students can apply problem-solving and critical thinking aptitude in the classroom by enrolling in UMGC's General Studies program. They can fine-tune their oral and written communication skills through experience and coursework. They will learn to diversify their knowledge and skills from various academic disciplines and be equipped to reach their professional goals.
---
Drexel University
The web-based Bachelor of Science in General Studies offered by Drexel University is a transfer credit-friendly program that helps make completing a degree easier, especially for working professionals and busy adults. Through its transfer credit policy, students can combine previous coursework with their professional interests to earn this degree at a lesser time.
This BS in General Studies program has three areas of specialization. These include Business, Client Development Customer Service, and Individualized Studies. Depending on the area a student wants to concentrate on, they can pursue a career in various fields. Commonly, graduates with a General Studies degree advance in their current career or field or transition to another career or field. Aside from that, many pursue a more specific graduate study.
Undergraduates must complete four ten-week quarters every year, which is traditionally a two-semester system, allowing them to take more courses in less time. Those with previous educational experience from an accredited institution, with a minimum grade of C, can transfer 135 quarter credits, equivalent to one-semester credit, from most liberal arts or general education classes.
Some of the course requirements for Drexel University's BS in General Studies include:
Techniques of Speaking
Fundamentals of Mathematics
Lifelong Learning Theory & Practice
Career Management and Professional Development
Computer Applications for Professionals
---
University of North Dakota
Students can earn a Bachelor of General Studies at the University of North Dakota fully online, complete coursework from anywhere, and interact with professors and classmates through a virtual classroom. And because this program is accredited by the Higher Learning Commission, students can rest assured that their transcripts and diplomas are the same as on-campus students.
Those enrolled in this online degree program must complete 120 total credit hours, including courses approved by the College of Arts & Sciences and Essential Studies courses from an accredited institution. This degree may not be paired with other degrees or majors but can be with a certificate or minor.
Some of the classes General Studies students are required to take include:
Introduction to Evidence-Based Practice
Genetics
Molecular Biology Techniques
Introduction to Clinical Immunology Molecular Diagnostics
Interpersonal Communication
UND is committed to helping make college more affordable for its students. Because of this, they accept various kinds of financial aid, including scholarships, grants, and loans.
---
University of Louisville
The University of Louisville offers the web-based Bachelor of Science in General Studies for adults with previous educational experience and at least a two-year break from higher education. This degree-completion program is student focuses, allowing undergraduates to finish this degree in their chosen area of study.
Through this BS in General Studies degree, students obtain the knowledge and skills required to advance in today's job market. This university also allows its students to gain tuition-free credit toward their degree for occupational learning through its Prior Learning Assessment component.
With this program, students can choose two areas of specialization based on their interests, including minors in Communication, Women's Gender and Sexuality Studies, and Political Science, as well as various certificates. Classes are taught by faculty with industry experience, distinguished academic credentials, and a solid commitment to applied research.
These are some of the core course requirements of this 120-credit hour program:
Foreign Language
Business Administration
Healthcare Leadership
Women's Gender and Sexuality Studies
Sport Administration
---
Arkansas State University
Arkansas State University offers an online and versatile Bachelor of General Studies to help students maximize their prior learning experience and customize a degree plan. Because of its strong emphasis on critical thinking, this online degree prepares students for various career opportunities.
ASU's BGS lets students build on prior coursework and, at the same time, explore different interests. This program combines multidisciplinary communication, arts and humanities, math, and science courses with work-relevant skills. By being able to transfer up to 90 credit hours of prior college coursework, undergraduates can complete this degree faster. Plus, they can seek advice from an advisor to customize their studies to their interests by choosing two areas of concentration.
Through this BGS degree, students can learn to communicate, collaborate, think critically, and solve problems creatively and effectively. Other highly in-demand skills that can be developed through this degree include customer service, organization, scheduling, and sales management.
This program requires students to complete 120 credit hours, including 38 credit hours of general education, nine credit hours of major, and 73 credit hours of elective courses with two areas of concentration.
Course requirements for ASU's General Studies program include:
Critical Thinking in the Profession
College Algebra
Introduction to World Literature
Quantitative Reasoning
Fine Arts – Music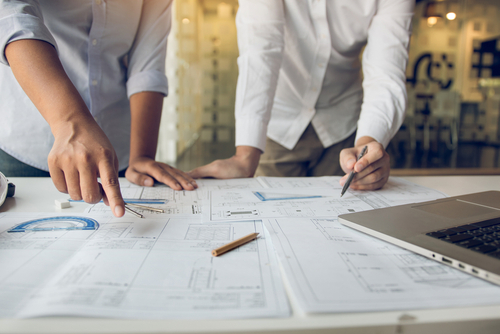 How Much Can a Graduate with a Bachelor's in General Studies Earn?
By carefully choosing an area of concentration, students can prepare themselves for rewarding careers in various fields.
These are some of the top career opportunities (with corresponding average annual wages) that graduates with a bachelor's degree in General Studies do:
---
Learn more: Best Schools Offering Online Professional Studies Degrees
---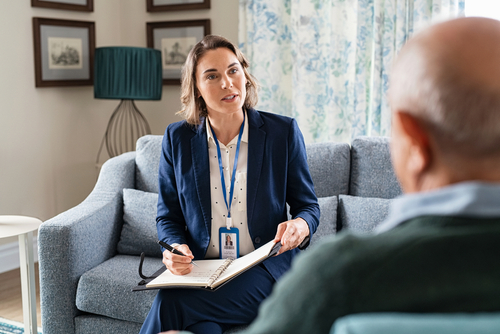 Frequently Asked Questions
Do graduates with a Bachelor's in General Studies need to have any license or certification?
After completing a Bachelor's in General Studies, most individuals pursue careers in education, sales, public sector, business, and nonprofit organizations. A license or certification greatly depends on the career path or industry they want to pursue.
How do undergraduates benefit from choosing an area of concentration for a General Studies degree?
Students benefit immensely from choosing an emphasis for their General Studies degree. This is because concentration tracks allow students to explore topics of interest more detailedly. Aside from that, it prepares them for a specific career path by focusing on one or two areas of concentration. Some common specializations for this bachelor's degree program include Information Studies, Finance, Marketing, Public Health, and Social Sciences.
How long can one finish an online bachelor's degree in General Studies?
Generally, most General Studies programs consist of 120 credit hours or an average of 4 years. However, this can also be reduced through the school's credit transfer policy, terms, course loads, and delivery format. Some schools offer accelerated programs wherein students can earn bachelor's and master's degrees in as little as five years.
Key Points to Ponder
An online Bachelor's in General Studies degree is one of the most flexible programs available because it allows students to customize their degree to fit their professional goals and previous learning experience.
An online Bachelor's in General Studies provides undergraduates with a robust educational foundation and applicable skills in various fields by letting them choose an area of concentration or complementary specializations.
An online Bachelor's in General Studies program features interdisciplinary courses with topics including Social Sciences, Arts & Humanities, Communications, Research, History, and Mathematics.
---
Take a look at this: Best Bachelor's in Liberal Arts and Humanities Careers