Find Your Perfect School
Premium Schools is an advertising-supported site. Featured or trusted partner programs and all school search, finder, or match results are for schools that compensate us. This compensation does not influence our school rankings, resource guides, or other editorially-independent information published on this site.
Social Studies education is all about training future educators to teach Social Studies. It also pertains to providing teacher candidates with the knowledge and skills to emphasize the need for social education by teaching various social science disciplines, including political science, psychology, history, anthropology, economics, history, archaeology, geography, law, political science, religion, philosophy, sociology, behavioral sciences, and religion.
It also includes topics in relevant online Social Science programs, as well as appropriate content from Mathematics, Humanities, and Natural Sciences.
The main objective of Social Studies education is closely liked to that of an online Social Science program. It is to enable students to make informed decisions for the good of the citizens of a democratic and culturally diverse society. Fundamentally, Social Studies education promotes a deeper understanding and active involvement in civic affairs, encouraging citizens to be more aware of and contribute to solving civic issues, including crime, health care, and foreign policy, which are multidisciplinary.
The Social Studies field is unique, complex, and challenged by different perspectives related to the content, definition, purpose, and goals of Social Studies. It is the integrated study of the humanities and social science program to promote civic competence.
Pursuing a bachelor's degree in Social Studies Education will prepare teacher candidates to teach school-age children about our world and help them develop their views about different cultures and societies. By doing so, they are teaching children to have a well-rounded view of the world around them.
---
Take a look: Best Schools with Online Bachelor's in Elementary Education
---
Quick Summarization
An online Bachelor's in Social Studies Education prepares undergraduates to teach young children a better grasp of various cultures and societies. This online degree program with integrated social sciences courses also equips teacher candidates to inspire their students to join in civic engagements to make a difference in their communities.
Methodology
Pursuing an online bachelor's degree in Social Studies Education prepares teacher candidates to teach school-age children about the many disciplines of Social Studies, including history, political science, economics, and geography. Applicants must enroll in a reputable school to ensure they make the most of their degree and have a competitive edge when applying for a teaching profession in private and public schools.
We took into account these factors in choosing each of the best schools that offer online outstanding bachelor's degrees in Social Studies Education
Delivery format is via virtual classrooms or partly web-based to allow adult students to earn a degree and simultaneously fulfill other personal or professional commitments,
Features rigorous coursework on the foundations and fundamentals of Education, Geography, History, Culture, Government and Politics, Economics, and similar concepts relevant to Social Studies for teaching diverse learners across the middle and high school levels, primarily,
Develops the critical thinking, analytical, problem-solving, organizational, and communication skills of Social Studies and Social Science graduates and teacher candidates,
Provides Federal Financial Aid options and credit transfer opportunities to online students to reduce the total cost of tuition and fees,
Provides Social Studies and Social Sciences program undergraduates with access to student support services, including mentoring, tutoring, career advice, and more, to help them stay on track,
Facilitated by highly skilled faculty members with terminal degrees and years of experience in Social Studies and the teaching profession in general,
Gained the appropriate accreditation from top accrediting bodies, such as the CEAP or Council for the Accreditation of Educator Preparation and the NCSS or National Council for Social Studies.
Discover our process of selecting the best schools and programs! Read our Methodology.
---
Liberty University
Liberty University offers a Council for the Accreditation of Educator Preparation-accredited Bachelor of Education in Social Studies Education degree program. This program takes three and a half years to complete, is fully online, and allows transfer credits of up to 75% of the degree total.
LU's B.Ed. in Social Studies Education prepares teacher candidates to show their students the value of history. This program equips undergraduates with education essentials and important knowledge points to help them successfully teach middle to high school students about Social Studies. They will also be trained to inspire their pupils to understand what history has taught humanity.
Teacher candidates will be taught practical subjects like communication, mathematics, psychology, and Christian ethics. They obtain oral and written communication training to teach 6th through 12th graders about the Social Studies discipline. They uncover diverse learners, content measurement and evaluation, instructional design, teaching methods, and curriculum fundamentals.
Through this online bachelor program in Social Studies Education, future educators will gain hands-on experience through a 90-hour practicum experience and student teaching of at least one full semester. Course requirements for this degree are taught with a Christian perspective, training teachers to educate students ethically and with a biblical point of view.
Closely related to the coursework of Social Science majors, online Social Studies Education degree programs include these courses:
Foundations of Education
Introduction to Geography
Introduction to Education & Classroom Technology
Content Instructional Design
Constitutional Government & Free Enterprise
Upon completing this Social Studies Education program, graduates may apply for their teaching license in the state of Virginia and other states through the teacher license reciprocity.
---
University of Georgia
With the University of Georgia's Bachelor of Science in Education in Social Studies Education program, teacher candidates will gain the necessary know-how and skills to teach secondary pupils about the culturally rich, complex world of the 21st century.
In this program, future educators will collaborate with fellow students and faculty members to learn teaching methods, develop classroom management skills, and delve into subject-area explorations through hands-on and student teaching experience working with children in grade bands six to eight and nine to twelve, as required by the Georgia Professional Standards Commission (GaPSC). They will explore Social Studies topics, including economics, history, geography, and politics and learn about effective teaching techniques to make middle and high school students understand those concepts.
Social Studies Education majors will have ample time to observe and collaborate with experienced educators from partner schools and fellow students, faculty members, and doctoral candidates. They can also choose one of the four emphasis areas: Economics, Geography, History, and Political Science.
Undergraduates pursuing this major will start in their junior year with an introduction to Social Studies education and continue in their senior year with 15 hours of related clinical experience and seminars. Most of their spring semester will be spent teaching local middle or high schools, leading classes, assessing students, and planning lessons, which experienced educators will supervise. On top of that, they will have weekly meetings with professors and graduate students to refine and reinforce real-world lessons.
Course requirements for UGA's BSED Social Studies Education program include the following:
Quantitative Reasoning and Research Methods
Social Science
Critical Race Theory in Social Studies Education
Teaching Politics, Government, and Civics
Teaching US History
Students pursuing the BSED Social Studies Education program can apply to the graduate school during their final undergraduate semester through the Double Dawgs Pathway, UGA's dual degree program. They must first apply through the MFE COE Common Application and submit their essays and unofficial transcripts.
---
Ohio Dominican University
The Ohio Dominican University offers a Bachelor of Arts in Integrated Social Studies Education program that prepares teacher candidates to teach grades seven through twelve students about American history, geography, political science, world history, and other disciplines of Social Studies.
This online degree program provides undergraduates with internship opportunities to provide them with hands-on clinical and field-based experiences in various classroom settings. They will also be able to use the latest educational technologies to teach them how to prepare state-of-the-art classroom presentations. Through this program, they will have a competitive edge as they apply for teaching positions after graduation and be prepared to pursue a graduate degree.
This BA in Integrated Social Studies Education offered by ODU is accredited by the National Council for Social Studies (NCSS), the Ohio Department of Higher Education (ODHE) and the National Council for Accreditation of Teacher Education (NCATE).
Students who earn this degree become eligible to sit for the appropriate Ohio Assessment for Educators test. They must pass a background check before qualifying, as the Ohio Department of Education specifies.
Course offerings for this online degree program in Integrated Social Studies Education include:
Introduction to Teaching: Adolescence to Young Adult
Educational Psychology
Adolescent to Young Adult & Multi-Age Methods
Principles of Education
World Geography
---
St. Cloud State University
St. Cloud State University runs the Bachelor of Science in Social Studies Education program to develop a broad foundation of knowledge and skills across social sciences and in pedagogy to teach grades five through twelve students. Those pursuing this degree will be taught about economics, history, geography, psychology, sociology, and political science through an interdisciplinary program providing students with opportunities for global learning experiences.
Undergraduates in this Social Studies Education program will be trained to teach middle and high school students with diverse academic, emotional, and social needs and, simultaneously, learn to develop curriculums creatively and engagingly to make classes more interesting for their pupils. Classes will be taught by well-traveled faculty members who have diverse experiences in various classroom settings.
Social Studies Education students will have opportunities to travel and study abroad, including a student teaching experience. They will be exposed to field experiences thrice, including a 16-week student teaching opportunity during their final semester to help them develop a robust foundation in interdisciplinary social science education.
The following courses are required for all students enrolled in St. Cloud State University's BS in Social Studies Education program:
Introduction to Economics
Theories and Concepts in Geography
Teaching in Middle School and High School
Standards, Curriculum, and Instruction
The Learning Environment
This online degree program was approved by the Minnesota Professional Educator Licensing & Standards Board (PELSB) and Association for Advancing Quality in Educator Preparation or AAQEP.
---
An additional resource for your review: Best Schools with Online Bachelor's in Science Education
---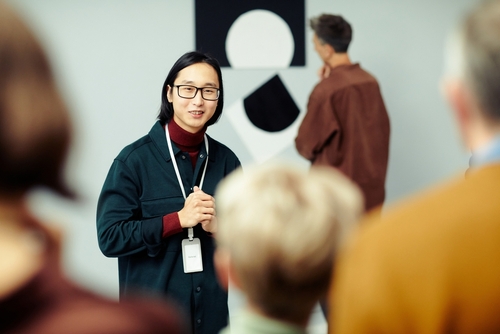 The Bureau of Labor Statistics mentions the following industries as the top hirers of Bachelor's in Social Science and Social Studies educators:
Colleges, universities, and professional schools
Junior colleges
Technical and trade schools
Elementary and secondary schools
However, according to St. Cloud State University, graduates with a Social Science degree or Social Studies Education degree can also work in industries including:
Non-profit organizations
Business and industry
Boards of education
Community Education
Libraries
Museums and education centers
State and federal government
Aside from landing a rewarding teaching position, Social Studies Education degree holders can also look into these career opportunities:
A Social Studies teacher helps students become confident, effective, and informed citizens. Their main responsibility is to nurture their students' young minds to function effectively and competently in today's fast-paced world.
An effective Social Studies teacher possesses these essential skills and traits:
Creativity
A teacher must be creative and view learning as an opportunity to experiment, explore, and take risks. By being creative, an educator can tap into a certain mindset where useful ideas will pour out.
A creative teacher can also find ways to pique the interest of their pupils and keep them motivated in the classroom. Aside from that, they can make learning meaningful, lively, realistic, and invigorating.
Compassion
When educators have compassion, they can show their students that each of them is important and valued in class. This trait also makes them invest in their pupils' social and emotional well-being, strengthening their student-teacher relationship and making them feel more secure and willing to learn.
Curiosity
Curiosity plays an integral role in learner engagement. This is why a teacher needs to know how to spark their students' curiosity in class to prepare their brains to learn. Evoking young people's curiosity also makes learning more rewarding and enjoyable. Moreover, it spurs the exchange of ideas, leading to better communication.
To stimulate their students' curiosity, an educator must teach young people to ask the right questions, encourage them to tinker, use current events, explore various cultures and societies, and value and reward those who display curiosity.
Cultural sensitivity
A teacher needs cultural sensitivity and awareness of cultural similarities and differences without categorizing them as good or bad. An educator can tailor learning to meet various needs and preferences by doing so. This promotes diversity in the classroom, making students feel included and empowered.
Teachers must get to know their students personally, respect and reinforce diverse cultures, and involve their families and the community. This can also be done by teaching their pupils traditions, history, and geography.
Flexibility
Flexibility is an important trait that an educator must have. To demonstrate flexibility, a teacher must use a holistic approach to education, acknowledging the importance of the individual learner. They must also familiarize each student's learning style to meet their needs on multiple levels. Furthermore, a teacher can show flexibility by making the necessary adjustments in a lesson to respond to various changing conditions.
Helpfulness
A teacher must reach out to students and parents for concerns and updates. They are expected to establish a classroom routine while varying their instructions to suit students' changing needs and preferences and grow in their professions to meet today's challenges.
Patience
Every student is unique. Some may show improvements faster than others. This is why an educator needs to have lots of patience.
Patience also helps build the students' trust and confidence in their teachers. Additionally, it helps teachers better understand that there are pupils who go through various challenges before they can complete their academic journey.
Passion
For a candidate to become an effective teacher, they must first have a passion for teaching. They must love Social Studies and have a deeper understanding of the world around them so they are always motivated to teach young minds daily.
A passionate educator will also be able to inspire their students and get them more involved in class. A passionate teacher can create a safe and caring learning environment for everyone.
Resourcefulness
A resourceful teacher helps improve the use of instructional materials and make learning Social Studies more engaging. Aside from that, they will be able to maximize learning outcomes so that the performance and behavior of their students are improved.
A teacher must be able to create a dedicated classroom space with various tools and materials that students can use to experiment, make connections, and overcome challenges.
Positive attitude
Having a positive attitude is quite important for a teacher. This can affect the students in many ways and influence their learning experience.
Teachers can often experience stress, which may be due to their workload or personal problems. However, a good teacher must find ways to not dwell on such a negative feeling. They must prepare themselves emotionally, mentally, and physically for another day of shaping young minds to become better citizens of the world.
Time management
Educators must be efficient in managing their time properly. By using time management strategies appropriately, a teacher will be able to keep up with the educational needs of their students. They will also be able to avoid falling behind in their lessons. Also, they can manage unexpected situations with as minimal hitch as possible.
A teacher who has mastered time management must be able to identify which tasks to prioritize, break them down to make them more manageable, and get plenty of rest to prepare for the intense work periods.
Respectful
When a teacher is respectful to their students and colleagues, they intentionally develop and maintain respectful relationships with them. This makes their job easier, especially in the classroom, because they can work with their students effectively and manage power dynamics that encourage engagement, participation, and achievement. As a result, they help students increase their chances of academic success.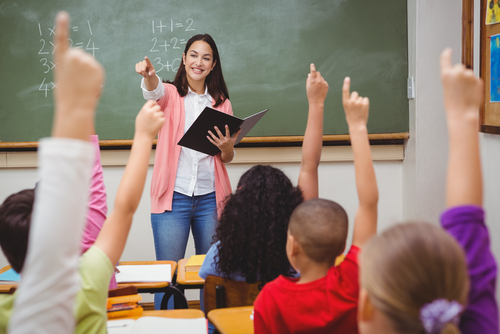 Frequently Asked Questions
Generally, an online bachelor's in Social Studies Education program can be completed in three and a half to four years, equivalent to 120 total credit hours. However, students can apply for credit transfers for previous educational experiences or courses taken at another college or university, reducing the time required to complete the degree.
Students who are looking to pursue a master's degree in Social Studies Education may earn both degrees in lesser time by taking advantage of a school's dual degree program. Often featuring social science research, this program allows learners to take graduate degree courses during their final undergraduate degree semester and finish both programs in as little as five years.
Most colleges and universities provide financial aid to qualifying students. Eligible students may also apply for various scholarships to help make tuition more affordable.
The first thing that a teacher candidate must do to become a Social Studies teacher is to earn a bachelor's degree. Once they complete the educational requirements that are similar to an online Social Science degree, they will be able to apply for a teaching certification to be able to teach Social Science students in a public or private school in their state, as well as a subject-specific certification, which focuses on core areas, including civics, economics, geography, history, and political science.
Key Points to Ponder
With the right training, Social Studies Education majors emerge as competent and highly motivated teachers focusing on the content and pedagogy of Social Studies teaching.
A web-based Bachelor's in Social Studies Education program helps teacher candidates better grasp history, geography, political science, economics, and civics.
Through an online undergraduate program in Social Studies Education and upon obtaining the required licenses for teaching, graduates may be qualified to teach private and public school students.
---
Before you move on, check this out: Best Online BS in Social Work