Find Your Perfect School
Premium Schools is an advertising-supported site. Featured or trusted partner programs and all school search, finder, or match results are for schools that compensate us. This compensation does not influence our school rankings, resource guides, or other editorially-independent information published on this site.
Information and data are among the most important assets in this technology-driven world. But unfortunately, the interconnected nature of the modern world exposes information to an increasing number and variety of risks. Data is susceptible to hacks and cyberattacks.
There is a great need for competent people to ensure that Information Systems Security strategies are in place for organizations, corporations, and businesses dependent on technology.
Information Systems Security skills have gained the attention of employers in recent years. There are indeed many things that you can do with an Information Systems Security degree. An online bachelor's degree in Information Systems Security takes you closer to these opportunities that promise good pay, professional satisfaction, and a positive employment outlook.
Quick audio summary:
---
An additional resource to consider: Best Schools with Online Bachelor's in Information Technology
Quick Summarization
There is a huge demand for information security professionals in the computer and information technology sector. An online bachelor's program in Information Systems Security will provide cybersecurity, information security, and information systems training. This online degree teaches students about operating systems, systems management, database management, and network management. They also develop the soft skills needed for the profession.
Methodology
If you've finally decided to pursue an online Bachelor's in Information Systems Security but are unsure what to do next, check out recommended programs from the best online schools!
Each of the online Information Systems Security degrees offered by the top-rated Information Technology schools in the country was evaluated based on these factors:
Offered fully or partially online or as a hybrid program so that students can pursue their degree without compromising their schedules,
Available in innovative learning systems which offer both asynchronous and synchronous online learning formats to online students,
Emphasizes learning core courses and electives that are crucial in Information Systems Security industry, producing graduates that are professionally competent or eligible to pursue higher or advanced education,
Offers experiential learning opportunities such as internships, research, or capstone projects that are beneficial to all learners,
Taught by exceptional instructors who hold terminal degrees in Information Systems Security or are professional information system security experts with the experience necessary to teach the course,
Aids in reducing undergraduate tuition and fees through financial assistance and credit transfers,
Offered by universities and colleges that are regionally accredited.
Visit our Methodology page to learn how we select our recommended online schools and programs.
10 Best Schools with Online Bachelor's in Information Systems Security
DeVry University
Bachelor's in Computer Information Systems – Information Systems Security
Obtain a comprehensive computer and data security understanding with a Bachelor's in Computer Information Systems: Information Systems Security at DeVry University. In this online degree, students are trained to find threats, assess the risks, align policies and procedures, and back up data in the case of an emergency. This program will expose you to the real world of Information Systems Security through experienced and knowledgeable faculty.
DeVry University can help you explore how to become a defender of digital information, and together you can successfully deter cybercriminals. A Bachelor's in Information Systems Security develops skills in designing security protocols and procedures for an organization. Students also conduct cyberattack simulations to sharpen their skills.
With DeVry's Computer Information Systems undergraduate program, students can pursue a career track in Information Systems Security and get hired right after graduation.
---
Kennesaw State University
Bachelor of Business Administration – Information Security and Assurance
An online Bachelor of Business Administration – Information Security and Assurance is available at Kennesaw State University. This online program enables individuals to apply policy, training, or technology solutions to protect data assets from threats and manage information-related risks.
Information security protects information confidentiality, integrity, and availability during transmission, storage, or processing steps. Meanwhile, information assurance refers to operations that ensure information availability, integrity, authenticity, confidentiality, and non-repudiation.
This program features both areas in its approach to protecting information in the organization. The National Security Agency, along with the Department of Homeland Security, recognized it as a National Center of Academic Excellence in Information Assurance.
---
Western Governors University
Bachelor's in Network Engineering and Security
There is a high demand for network engineers and security specialists. You can become a successful network engineer and security professional with WGU's online bachelor's degree in network engineering and security. It is also possible to earn your degree while working full-time.
Earning your BBS in Network Engineering and Security increases a graduate's earning potential, job security, and opportunities for advancement. It is the only competency-based bachelor's degree program in Network Engineering and Security. 
When you choose to enroll in this program, you can choose between these two tracks:
Specialize in Cisco technologies and earn Cisco certifications
Become a generalist and earn additional CompTIA certifications
This degree program was developed with input from our Information Technology Program Council and other networking experts. The program content also aligns with the requirements and job market for network engineering and security.
It covers various topics, including SDN, data management, automation, network interconnections, IT fundamentals, networks, security, leadership, management, spreadsheets, scripting, security, and computer programming. It is designed to give you the technical skills you need to succeed.
---
Saint Leo University
Bachelor's in Computer Information Systems
You can prepare for a successful future in the computer industry with a Bachelor's in Computer Information Systems from Saint Leo University. Get ready to be a part of a stimulating online classroom environment where online students practice computer skills using the latest technology and tools.
The Computer Information Systems degree program at Saint Leo University is offered both online and on campus, allowing you to balance work, family, and academic life. By completing this information systems degree, you'll develop marketable skills in programming, information security, project management, and information technology.
As an Information Systems Security expert, you will implement secure networks, internet operations, and computer applications. The ultimate goal is to maintain information integrity. Online learning at Saint Leo University offers a well-rounded education with many options to meet your needs. They are committed to producing excellent academics and providing students with hands-on learning opportunities.
---
Dakota State University
Bachelor of Science in Computer Information Systems
Modern societies today need to rely on computer information systems. The CIS technology is particularly used to conduct an organization's operations. To qualify for work in this field, complete an online BS in Computer Information Systems program.
Through this online program, you can hone your skills in the following areas:
Programming languages
Project management
Application development
Data Analytics
Computer networking
Database Administration
Systems analysis
Depending on their interests, students can specialize in one of the following concentrations:
Applications Development
Business Analytics
Project Management
The most effective way to fulfill a business's technology needs relies on communication. Develop skills that are sought after by many employers by understanding how technology enhances business operations. The CIS Advisory Board comprises professionals working within Information Systems departments within companies that hire graduates of this online degree.
You will have tremendous opportunities because of your passion for CIS. It will be evident to your employers that you have excellent managerial skills, communication skills, and commercial awareness.
---
Champlain College
Bachelor of Science in Computer & Information Systems
A BS in Computer and Information Systems is offered at Champlain College. It is delivered in seven-week classes asynchronously during this program, and the program can be completed completely online. Motivated learners can complete their degrees more quickly by completing six terms yearly.
Information and Computer Systems are at the heart of organizational and business operations. These organizations need highly trained professionals for these assets. A bachelor's degree in Computer Information Systems at Champlain is designed for working adults, focusing on hands-on learning, which means students are exposed to the latest technologies in this field. They also gain critical thinking, analytical skills, leadership, and communication skills.
Working with an advisor, students get the guidance they need as they navigate their online program to achieve their personal and professional goals.
---
Penn State World Campus
Bachelor of Science in Security & Risk Analysis – Information and Cyber Security
Penn State World Campus offers an online BS in Security & Risk Analysis: Information and Cyber Security program. This unique program helps IT students develop their general and specialized skills. Cyber threats and cybersecurity are important topics that Penn State is passionate about educating its students about.
Prepare to design secure software, evaluate risk, and maintain privacy in government and private businesses. As data breaches, hacks, cybercrimes, malware infections, phishing scams, and cyberattacks rise, every organization should be on the lookout to protect its information. It's no question that the need for professionals trained in cyber security should be increasing.
---
University of Illinois, Springfield
Bachelor of Science in Information Systems Security
The University of Illinois at Springfield offers the online BS in Information Systems Security program that teaches students to design and implement secure information systems, assess the level of security of such systems, and work with computer security ethics in mind. The course will involve a combination of cutting-edge technologies and labs that students will use to learn hands-on.
Graduates of the BS in Information Systems Security program will have the skills needed for the following professions:
Network and computer administrator
Cyber security expert
Systems analyst
Tech and computer support
Moreover, students can enroll in graduate degree programs related to Computer Science. In the online program, the core courses focus on networks, their principles, and concepts. The university aims to ensure data integrity used by many technology-advanced companies, corporations, and institutions by safeguarding information systems and developing protective software.
---
Columbia Southern University
Bachelor of Science (BS) in Information Systems & Cybersecurity
A BS in Information Systems and Cyber Security online from Columbia Southern University is designed for students interested in developing their skills in intrusion detection and countermeasures and expanding their knowledge of systems security analysis.
This program prepares students to contribute largely to tech companies. Graduates can identify vulnerabilities in security systems and create frameworks for incident response, prevention, and recovery.
Online students can learn to develop disaster recovery plans and preventative security measures. You can protect critical information by developing security policies. It's also possible to use different forensic tools to collect and observe digital evidence. Graduates become prepared to work in the field using virtual labs that enhance students' hands-on security skills.
---
Liberty University
Bachelor of Science in Information Systems – Information Assurance
Liberty's online BS in Information Systems – Information Assurance is a perfect fit for students who are information technology enthusiasts. This online program teaches you how to safeguard information systems within offices and businesses. Maintaining a secure network for the company or organization that you work for will be largely your responsibility after getting hired.
IT could meet employers' expectations and enhance your marketability by earning an online degree in information assurance. Data storage and transmission are risk factors businesses of all sizes must manage. Information assurance professionals like you are crucial in safeguarding user data integrity and authenticity in both physical and electronic forms. Only authorized individuals should have access to certain types of information.
Liberty's information assurance degree combines business management concepts with technical training. Using risk management, fraud examination, system safety, and computer architecture knowledge and expertise, you can assist your organization in developing effective security measures.
This BS in Information Systems – Information Assurance degree can be completed 100% online. Your coursework may be completed whenever and wherever it is most convenient for you. With Liberty University, you don't have to sacrifice your life to pursue your degree and achieve your academic goals.
---
Check this out, too: Best Schools with Online Bachelor's in Management Information Systems
---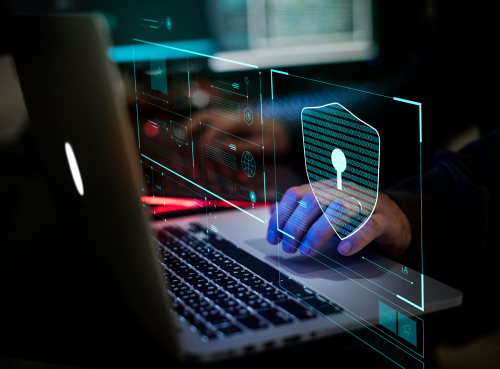 Common Courses of an Online Bachelor's in Information Systems Security Program
Database Management
Database administration, maintenance, and data security are taught in this course. Various cyber attack strategies are examined, as well as the mechanisms used to protect and back up these systems.
Information Age Ethics
During this course, students will examine the evolution of ethical standards for online activities and data in the information age. Online social issues, privacy, and ethics are topics students study.
Information System Forensics
Information systems attacks are investigated in this course. They examine methods for detecting suspicious activity and monitoring it. The students also understand how to collect evidence and report incidents.
Programming Languages
This course teaches computer programming languages. Procedural languages use sequences of commands to specify how a machine should solve a problem.
Systems Risk Assessment
A System Risk Assessment examines the risks of systems, applications, devices, and networks. You will learn about the system risk principles and how to handle them.
Cybersecurity Fundamentals
Cybersecurity Fundamentals provide learners with a foundational understanding of data and technology. In this course, learners will better understand cybersecurity and their integral role in the field.
Network Security
Throughout the course, you will learn tools and tactics for managing cybersecurity risks, identifying common threats, evaluating your organization's security, collecting and analyzing cybersecurity intelligence, and handling incidents.
Data Structures and Algorithms
This course will introduce data structure concepts like arrays, stacks, queues, trees, and graphs. Various implementations of these data objects, coding styles, and run-time representations will be discussed. Furthermore, the course examines sorting, search, and graph algorithms.
Primary Expertise of Online Bachelor's in Information Systems Security Graduates
Risk management
Professionals who work in risk management are required to possess a diverse set of skills. Identifying potential risks requires analytical skills, and explaining them to stakeholders requires communication skills. These are vital to mediate risks and jump into ones that will yield positive results.
Controls and frameworks
Information Systems Security professionals must know computer-related controls and frameworks while understanding the organization's best practices, policies, and strategies to secure data.
Software knowledge
The software industry requires software skills if you want to succeed. The software you use every day may depend on the company that you work for. However, being an Information Systems Security specialist should require knowing the specialty tools needed for such tasks. Please become familiar with your company's most commonly used cybersecurity software and master it.
Network security control
Many cybersecurity attacks take place across networks of connected devices. It is also possible for companies to be vulnerable to security breaches due to the same technologies that enable them to collaborate. Understanding wired and wireless networks and how to secure them is crucial to keeping an organization secure.
Career Pathways for Online Bachelor's in Information Systems Security Graduates
Information Systems Security professionals are needed in almost all industries. After graduating from an online bachelor's in Information Systems Security degree, you can apply for the following positions:
Information Security Analyst
Computer networks are protected by software, such as firewalls, installed by information security analysts. Information security analysts must also develop, implement, monitor, and evaluate security systems that protect an organization's computer systems and data.
Digital Forensic Examiner
Digital Forensic Examiner examines digital data storage media such as computers, mobile devices, and other electronic devices for forensic purposes. Using software and hardware forensic tools, they extract, study, and present evidence for further investigation or testing.
IT Auditor
In an organization, IT auditors ensure that IT infrastructure and systems operate smoothly and efficiently. They check all systems and technologies and ensure that they meet security protocols.
Security Engineer
As a security engineer, you will maintain a company's security systems. You may need to implement and test new security features, plan computer upgrades, troubleshoot, and deal with security incidents.
Cryptography Engineer
Encrypting sensitive data and protecting it from hackers, misuse, and cybercrime is the job of a cryptographer. Personal, financial, business and military data are examples of protected information.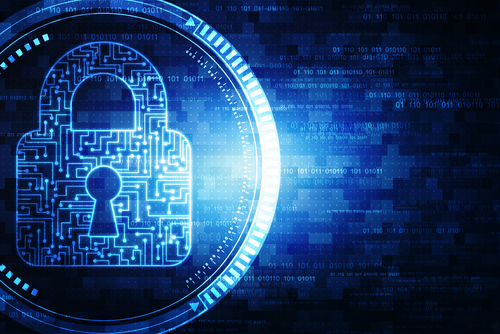 Frequently Asked Questions
How much do students pay for an online Bachelor in Information Systems Security program?
It is possible to find an online Bachelor's in Information Systems Security at a wide range of tuition rates. But one of the sure things is that these online programs usually come in more affordable tuition costs than on-campus formats. The price per credit of a bachelor's degree in Information Systems Security online is typically between $225 and $440. Tuition costs range from $27,000 to $54,000 for online students.
Is enrolling in an online Bachelor's in Information Systems Security degree a good decision?
There are many possible career pathways to pursue with a Bachelor's in Information Systems Security. Those who are interested in information technology, information security, and even programming may find this career path satisfying. It can also be fulfilling for learners to know that their work can protect important assets such as data and information among institutions.
Online bachelor's degrees are great for those who want more flexibility and convenience. It is often possible for online students to study while working, which enables them to sustain their education more effectively.
Is an Information Systems Security degree in demand right now?
A cyberattack is a malicious intent to bring down a computer system or steal intellectual or proprietary data and information. Companies can't afford to lose any of these and stain their reputation. To safeguard valuable information, businesses are now hiring information security and risk analysis professionals – particularly those who have earned an Information Systems Security degree.
According to the BLS, information security analysts are among the nation's fastest-growing occupations. In the next decade, opportunities for these professionals will grow by 35%, more than all occupations combined.
Key Points to Ponder
Along with developing security skills, students in an online Bachelor's in Information Systems Security will also learn programming, computer forensics, design, and maintenance. As for soft skills, they will brush up on their critical thinking, problem-solving, and analytical skills.
In addition to pursuing a career as soon as they graduate, students in Information Systems Security programs can continue their education after graduation. Many pursue a Master's in Information Technology or Cybersecurity.
There is a growing need to protect businesses and organizations from cyberattacks, which has created a lot of demand for competent Information Systems Security specialists.
---
Before you go, see the following: Best Online Associates in Homeland Security Degrees