Find Your Perfect School
Premium Schools is an advertising-supported site. Featured or trusted partner programs and all school search, finder, or match results are for schools that compensate us. This compensation does not influence our school rankings, resource guides, or other editorially-independent information published on this site.
Almost every business, corporation, non-profit, and agency depends on Management Information Systems to make effective decisions. MIS helps in all aspects of business systems, from business planning and operations to quality control and processes, providing a wide array of career paths.

For more information, see: The Best In-Person Schools for Information Technology
---
Computer and information systems management opportunities will demonstrate a 15% job growth in the next decade, according to official data. Most positions require a Bachelor's in Management Information Systems degree at the minimum, but a graduate degree or specialized training, work experience, or certification is highly preferred. Leadership experience is often required for some administrative positions as well.
---
Quick Summarization
As every enterprise and industry gets advanced and dependent on technology, employers hire Management Information Systems specialists. Through an online Bachelor's in Business Administration program and/or Management degree program with a concentration in Management Information Systems program, students become adept in software, computer systems, and business platforms.
After graduating from an online MIS bachelor's degree program, you'll find many opportunities for entrepreneurship and careers in diverse fields such as information technology, healthcare, and manufacturing.
---
Methodology
With the rise of online MIS degree formats, your top priority for choosing should be matching the online programs with your professional and personal goals.
We researched for you and came up with this list of the top online bachelor's degree in Management Information Systems programs, each of which is a standout with these academic features:
Well-structured online or hybrid management information systems degree undergraduate program that offers both synchronous and asynchronous formats,
Rigorous coursework with a strong emphasis on web application development, software design, computer programming, database administration, data analysis, software engineering, and similar technical courses while also integrating business core courses,
Ensures high academic quality and instruction through small-sized classes facilitated by seasoned teachers who are MIS professionals or experts,
Utilizes state-of-the-art online learning platforms through which students attend virtual discussions or access their coursework,
Offers access to financial aid, like scholarships, grants, and tuition discounts,
Regionally accredited by proper colleges and schools commission, demonstrating academic standards compliance,
Recognized by industry associations that focus on MIS as an emerging technological discipline and the MIS industry.
Read our Methodology page and get information about our ranking process.
Best Online Bachelor's in Business Management – MIS Concentration
East Carolina University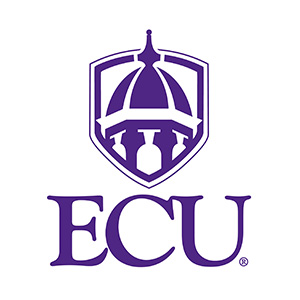 Location: Greenville, North Carolina
The Bachelor of Science in Business Administration (BSBA) in Management Information Systems degree program is offered at East Carolina University. Providing many online options, this program has been housed in the College of Business, an AACSB accredited institution since 1967.
The BSBA program offers classes on communication and leadership, as well as technical courses on web application development and software design, which are designed to provide students with the skills and knowledge they need to succeed in the information systems field. The option of studying abroad in countries like Ireland or Australia is also available to students.
According to the Princeton Review, East Carolina University's College of Business is ranked among the best U.S. business schools for the sixth consecutive year. The school also offers a solid curriculum that prepares students for the future of leadership, along with solid training in valuable 21st-century leadership and communication skills.
With a close-knit, caring community, students receive personalized support, faculty members who are highly qualified and experienced in their fields of expertise are full-time, and small class sizes are offered, as well as flexible schedules and online options. Business Scholars Awards are awarded to outstanding incoming students, renewable four-year merit scholarships, to first- and second-year students at the College of Business.
---
Ottawa University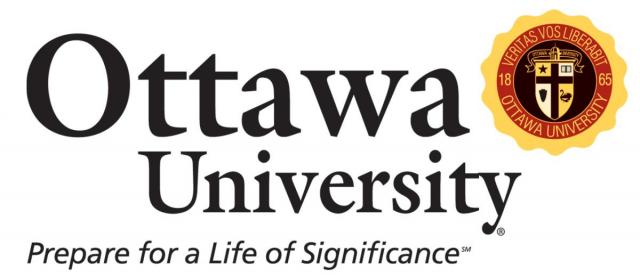 Location: Ottawa, Ontario, Canada
Those interested in information technology can study and earn an online bachelor's degree at Ottawa University with their online Bachelor of Science in Management Information Systems (BSMIS). The course covers fundamental concepts and principles of business practices. But at the same time, your technical skills related to information systems will be honed as well.
Some of these skills include programming, networking, and proper data storage. Through this program, students will gain a solid understanding of business practices, systems analysis, and creative problem-solving.
One of the best things about Ottawa University is that they teach students business programs online that can be completed as part of a full degree program or as a degree completion program. You have the privilege to transfer up to 80 credits.
This online BS in MIS degree is designed for students with an interest in computer science and a desire to learn how to utilize information systems in organizations in a global economy. As a graduate, you will be proficient in computer skills and be able to use information systems effectively, efficiently, and responsibly, with a deep understanding of the importance of information management in a global economy.
---
Columbia College

Location: There are several locations across the U.S.
At Columbia College, you can enroll and maximize their online Management Information Systems bachelor's degree. This bachelor's degree program will teach you how to create effective action plans through the right technologies. In addition to foundational business topics, the program focuses on database design and software development.
Some of these skills will be sharpened and honed once you enroll in this online degree:
Database skills
Networking skills
Computer programming skills
Business skills
Computer support skills
The program also includes business topics such as business communication, finance, accounting, statistics, and marketing to help you translate your technical skills to the workplace. Furthermore, you can customize your elective courses to take more classes that can aid your personal goals.
Get ready to broaden your knowledge in the following areas such as:
Web programming
Data systems
Software development
Project management
This business degree is grounded in liberal arts, so you can also gain soft skills that most employers require today. Students interested in another major can also take this curriculum as an online minor.
---
Southern New Hampshire University

Location: Manchester, New Hampshire
Take your business to the next level by completing the online Bachelor of Science (BS) in Computer Information Systems program at Southern New Hampshire University. You can bridge the IT and business gap with a CIS degree. Your role will be to support the strategic goals of your organization with technology. A business degree or AS in IT is a prerequisite for this program. By taking free electives, you can complete your program faster and save money.
An online bachelor's degree in Management Information Systems at Southern New Hampshire University emphasizes both computer information systems and business management. A synchronous class schedule and eight-week terms make this an accelerated marketing bachelor's degree that students can tailor to their individual schedules.
Students learn hands-on through data analysis competitions, cybersecurity workshops, and MentorNet partnerships with marketing professionals across the country.
This online curriculum focuses on critical technical expertise such as:
Database environments
Systems thinking
Systems scripting
Data design
Application development
Business intelligence and reporting, client systems and support, and enterprise information systems will all be covered in the course.
---
Dallas Baptist University

Location: Dallas, Texas
Dallas Baptist University offers an online Bachelor of Business Administration in Systems Technology and Information Management (BBA STIM). Learning the ropes of the latest business software and technology is the focus of this online program. The objective of this degree program is to prepare students to adapt to the ever-changing world of information systems. Students in this program are taught to solve problems critically, think critically, and recognize innovative opportunities.
The rapidly changing nature of information technology will provide graduates with a challenging and unique career path. Those employed in this profession have access to a variety of exciting opportunities ahead of graduation. A growing number of jobs are available in computer and information technology, and those occupations will grow at a faster rate than all others, according to the Bureau of Labor Statistics.
Christian and Biblical principles are emphasized in the coursework. Students learn rational decision-making through Christian thought and ethics classes. A significant focus of the curriculum is the acquisition of knowledge, the development of technical skills, the integration of faith, and the development of critical thinking skills. It is important to remember that the BBS and the BBA curricula differ slightly, providing different course options and opportunities.
---
Colorado Christian University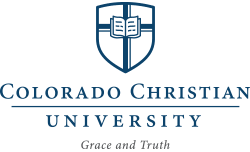 Location: Lakewood, Colorado
Colorado Christian University has an online Bachelor of Science in Information Systems Management degree. As a graduate of this program, you will prepare yourself to build today's information systems-driven organizations by integrating a holistic Christ-centered approach with technology and management. Technology and design careers can be exciting and rewarding if you pursue an information systems management degree.
In this degree program, CCU aims to offer an education that is as flexible and approachable as possible for adults who work full-time and are professionals. A small class size gives students the opportunity to interact directly with their professors and get the support they need. In as short as sixteen months, you will be able to prepare for a career in a high-in-demand industry.
In an Information Systems Management bachelor's degree program, a Computer Systems Analyst learns to analyze, design, and implement information systems to optimize user experience using state-of-the-art data analytics tools.
Some of the occupations that you can have are:
Computer network administrator
Computer network analyst
Computer network architect
There's also an option to go for an Information Systems Management degree with Cyber Security emphasis. This focuses on security principles as they relate to the footprint of information systems.
---
University of Illinois Springfield

Location: Springfield, Illinois
The University of Illinois Springfield takes an integrated approach to the online bachelor's degree in Management Information Systems. Both the technical and business aspects of the profession are studied in depth throughout this online program. The internet and its myriad applications are particularly emphasized. All students throughout the United States are welcome to take this coursework in an online or hybrid format. Online students will gain insights into how to design, implement, and manage complex systems with the help of this program and the instructors at UIS.
A degree in this program demonstrates a strong understanding of fundamental business and information systems principles. Throughout the course, you will learn both theoretical and practical frameworks and methodologies for implementing and managing complex information systems.
During this course, you will gain a deeper understanding of basic computer hardware and software systems. Using systems analysis and design strategies in a modern marketplace, you can ensure decision-making and general operations.
---
Liberty University

Location: Lynchburg, Virginia
Liberty University will equip you with the right tech skills that you need with their online bachelor's in information systems degree. Their information systems degree online will enable you to gain a deeper understanding of the field. Earning this degree will increase your marketability. You can customize your degree to meet your career goals by choosing from five areas of study. Approximately 75% of the course credits can be transferred toward a degree.
You can deepen your knowledge and expertise in the following areas:
Having these skills will help you stand out on your resume and increase your earning potential. In three and a half years, you can complete this program over eight-week terms. Liberty University offers degree programs aligned with Christian doctrines through its Evangelical Christian online school. If you want to balance business and information systems while studying in a Christian school, it's best to choose Liberty University.
---
University of Alabama at Birmingham

Location: Birmingham, Alabama
With its renowned Collat School of Business, the University of Alabama at Birmingham offers an online Bachelor in Information Systems. Learn to master both information systems and business practices and theories with this online degree. Award-winning faculty members with terminal degrees in their fields will design and instruct a comprehensive online learning experience for students.
Worldwide, every industry and business uses technology, making information systems specialists valuable assets. Therefore, an online Bachelor of Business degree in Information Systems can keep you ahead of the tight competition in this industry. With the help of high-tech programs and technologies, students are prepared to meet the demands of future clients and employers.
Some of the main focuses of this curriculum include the following:
Entrepreneurship
Innovation
Leadership
A strong network of Alabama professionals is made available to students. There are excellent career resources and computer applications at UAB to help students and alumni find employment and internships, such as Handshake.
---
Washington State University

Location: There are several locations across Washington State and one in Portland Oregon
Washington State University offers a promising online Management Information Systems Bachelor's Degree. This is a preeminent program in the northwestern United States. Their award-winning professors bring to the online classroom real-life experience and ongoing research studies. Business principles are applied to high-level information technology skills developed by students.
Among the skills that you can develop in this curriculum are business, managerial, and technical skills. To help participants develop innovative information system solutions, non-technical business students, instructors, and professionals work together.
At Carson College of Business, upper-division courses last seven weeks. Two or four 7-week courses can be taken simultaneously with 16-week non-business courses during seven-week sessions. Seven-week courses require 15-20 hours per week of work but allow students to fit them into their schedules.
---
More to consider: The Best Online BS in Information Technology Degrees
---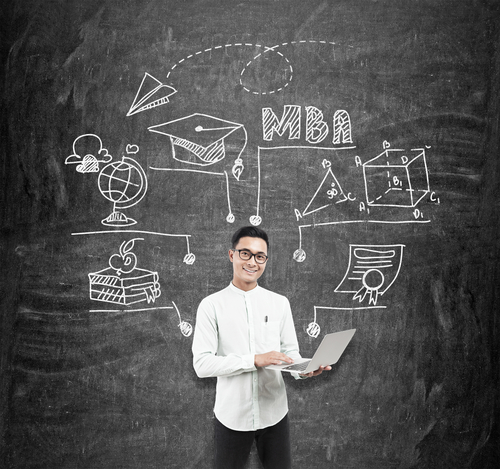 Possible Jobs for Bachelor's in Business Management with a Concentration in Management Information System Graduates
Web Developer
A web developer is among the highest in-demand jobs in industries today. They make, launch, and maintain websites. The developer writes code using different programming languages, creates applications that meet the site's needs, and monitors the site's performance and capacity. A web developer specializes in front-end or back-end web development, which includes the layout, graphics, and applications of the website. However, some web developers work on the website's backend or technical framework.
IT Analyst
A typical IT analyst's responsibilities include organizing user requirements, maintaining systems, and researching new tools. This role requires highly analytical skills and an understanding of business needs. The ability to communicate effectively and solve problems is essential.
System Analyst
Analysts examine a firm's current information system in order to determine whether it meets the needs of the organization. A system analyst collects data that can help convince senior leaders that changes need to be made to the organization's existing information technology.
Computer hardware and software can be upgraded, or new network infrastructure can be installed through these changes. System analysts usually support engineering team members who design information systems.
Systems Administrator
The responsibilities of a systems administrator include setting up accounts and monitoring performance. An organization's computer systems are organized, installed, and supported by system administrators. A local area network (LAN), a wide area network (WAN), and an intranet are just some of the data communications systems they use.
Business Analyst
A business analyst focuses on improving business operations and meeting the company's goals. They use technology, create strategies, and observe flows for businesses. Business analysts also evaluate IT systems and recommend ways to improve overall business productivity. Organizations use them to determine how changes in processes may affect objectives and performance.
Database Administrator
The database administrator (DBA) is responsible for protecting and storing an organization's data. Databases and systems must function smoothly and be accessible to users in order to prevent unauthorized access to data. Most DBAs obtain software certifications. Some roles of this position are focused on application administration and managing specialized databases.
App Developer
An app developer creates, tests, and develops mobile applications using programming languages. Their work often involves creating applications for popular operating systems like iOS and Android, considering UI and UX principles.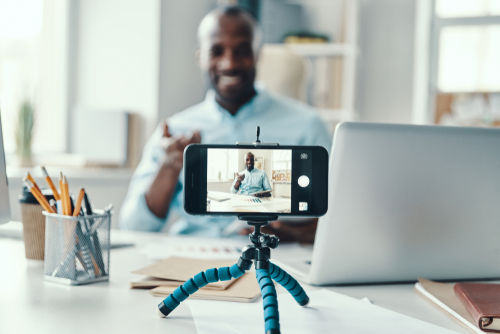 Skills Needed for Management Information System Graduates
Building your management information system skills is the key to becoming a great candidate for these in-demand jobs. Here are some skill sets to prepare if you participate in the Management Information Systems field:
Marketing campaigns drive business through social media skills. Your social media skills list should demonstrate your creative flair and understanding of what makes content shareable.
Problem-Solving Skills
Solving problems logically and with motivation is one of the numerous skill sets required for all IT jobs. No matter what issues and hurdles, you need to have problem-solving skills as a Management Information Systems specialist. A person's ability to think critically and logically is as important as their technical knowledge in order to have good problem-solving abilities.
Computer Programming Skills
The basics of networking and software development are essential in Management Information Systems. Through this skill, you will be able to interact with computers in a way that was previously impossible. There are a lot of things and achievements that you can do with this tech skill. You can research, develop new products, and even launch technologies.
Management Skills
More on the business side, you will need to have management skills as a management information system expert. In IT, you'll be expected to manage more than just technology; you'll be expected to develop and direct people as well. Hence the importance of human resources skills. Despite their technical expertise, IT industry leaders must learn how to manage, delegate tasks, and become effective leaders.
Data Science Knowledge
Business today requires a thorough understanding of consumers, competitors, and emerging opportunities. Businesses can make smarter data-driven decisions by analyzing enormous amounts of data from multiple sources efficiently through Data Science. In addition to marketing, health care, finance, banking, and policy work, Data Science is widely used in various industrial sectors.
Security Aptitude
Technological security is an integral part of every organization and business. An organization's cybersecurity systems must be up to industry standards to prevent long-term damage from a cyberattack. Security regulations and laws related to the company's industry must also be adhered to to ensure compliance. Such skill is integral in the field of Management Information Systems.
Popular Courses in Management Information Systems Programs
Healthcare Information Systems
This course examines how healthcare organizations utilize information technologies and systems. Students will learn to develop and implement software and information systems to help provide health care. This course provides an understanding of information technology governance and data privacy and security.
Project Management
As part of this course, students will learn how to plan a project effectively. This course deals with handling phases and tasks of every project. There are also some common management practices and principles that online students can learn.
Management Information Systems
In organizations, information technology plays an important role. This course will prepare you to be a management information system expert who can maximize the benefits of business processes, equipment, and personnel investments. Technology is a key component of MIS, which emphasizes service.
Supply Chain Management
An organization's competitive advantage depends on managing information internally and inter-organizationally. This course focuses on improving product quality, reducing recall and lawsuit risks, and building a strong consumer brand by controlling manufacturing processes. Furthermore, maintaining shipping procedures can prevent costly shortages or periods of inventory oversupply, which improves customer service.
Introduction to Business Analytics
This beginner MIS course will train you to analyze business data through business analytics. Using BA processes and techniques, students will be able to transform data into knowledge and create value for organizations.
Cybersecurity
Cybersecurity will train you on how to protect your computer systems from threats. This course gives you a solid understanding of the procedures, technologies, and security practices used in network and data security to protect networks, computers, and data from attacks and prevent cyber hacks.
Business Statistics
Several common business problems are addressed by students in this course using statistics. Methods for hypothesis testing, analysis techniques, and probability are discussed in this online and in-person course.
Networks and Information Security Management
Managing the telecommunications function involves a number of issues. Communications technology is used by businesses for a variety of purposes, including local area networks, wide area networks, broadband networks, wireless networks, and voice networks. These are all covered in the networks and information security management course.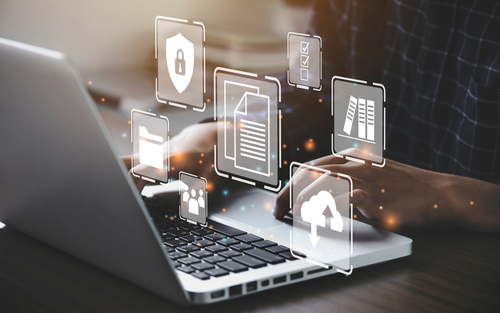 Frequently Asked Questions
Is there a high demand for Management Information Systems graduates?

There is indeed a great demand for management information system graduates. Data and database management professionals are in high demand in many organizations. Generally, there is a promising career outlook for a wide variety of data and computer-related jobs. For example, computer system analysts are estimated to have a growth of ten percent for their job demands. 
What is the expected average salary for Management Information Systems graduates?

Information Systems Managers earn based on experience, industry, size, and location. You must factor in some other aspects, such as tenure, state, company, and level of experience. If you pursue a career as an Information Systems Manager, you can earn very lucrative salaries.

According to Indeed, you will have an estimated average salary of $81,141 when you are hired as a Management Information Systems manager.
What fields do the Management Information Systems deal with?

In business environments, Management Information Systems (MIS) implement and analyze technological resources. IT professionals who graduate from MIS programs are typically capable of providing technical support and solving business problems.

Generally, Management Information Systems aim to improve a company's efficiency using computer technology. There are Information Systems project management skills required as well, which are met through the Computer Science and Business courses in MIS degree programs. A graduate of this program can become a technical manager or an analyst who oversees a company's technical aspects.
Key Points to Ponder
Operational, intelligence, and information technology support Management Information Systems. Because Management Information Systems serve as the core of any organization, there is a high demand for this field in business administration, management, and computer industries.
In addition to providing graduates with both tech skills and general education courses for their academic and professional careers, an online bachelor's in Management Information Systems will make them qualified for different Management Information Systems jobs such as app developer, computer programmer, enterprise systems architecture, operations research analyst, business analyst, or computer systems analysts and other information systems careers.
Graduats of online Management Information Systems degrees can apply the latest technologies and practices to achieve an organization's goals and plans. Advance collegiate schools offer graduate degrees in the field.
A management information systems degree can provide many lucrative job options.
---
Don't go! Check this out: The Most Lucrative Information Technology (IT) Jobs and Careers