Find Your Perfect School
Premium Schools is an advertising-supported site. Featured or trusted partner programs and all school search, finder, or match results are for schools that compensate us. This compensation does not influence our school rankings, resource guides, or other editorially-independent information published on this site.
Liberal Arts is a broad field of study that comprises the arts, humanities, and sciences. It is the study of classical subjects that provides valuable insights into the human condition.
In modern colleges and universities, liberal arts is the study of history, language, literature, mathematics, philosophy, and sciences. It exposes learners to various fields, preparing and empowering them to analyze issues, develop a sense of social responsibility, and think critically. Through Liberal Arts, students will become more well-rounded individuals that adapt to change and diversity easily.
Students that enroll in Bachelor's in Liberal Arts online programs develop highly transferable skills that most employers look for in candidates. These include communication, critical thinking, analytical, and observational skills, which will equip undergraduates for the modern workplace.
A bachelor's degree in Liberal Arts prepares students for a wide range of careers, from advertising to social work. It is an excellent degree that will develop people's adaptability, which is quite crucial when navigating many years of professional life.
---
For additional information, see this: Best Bachelor's in Liberal Arts and Humanities Careers
---
Quick Summarization
An online Bachelor's in Liberal Arts will prepare students to tackle complex, multi-faceted challenges in leadership, allowing them to survive shifts in the job market and manage across various functional areas. Online bachelor's in Liberal Arts degree programs cover topics in creative arts, history, literature, psychology, philosophy, and sociology.
Methodology
We aim to help prospective students find the best school that offers an online bachelor's degree in Liberal Arts. Our list features degree programs and colleges that are known for their high-quality education.
Below are the criteria we used to carefully pick each of the best Liberal Studies bachelor's degree programs from top-rated colleges and universities:
Features rigorous coursework in Liberal Arts education delivered in a fully online or hybrid format,
Provides a wide range of course options, including in the areas of Art, Communications, English, Foreign Language, Music, Natural Science, Political Science, and Psychology,
Taught by instructors with terminal degrees in Liberal Arts and well-established careers in the field,
Facilitated thru a robust virtual learning platform,
Offers federal student aid, loans, grants, scholarships, work-study programs, transfer credits, and military discounts,
Provides easy-to-access to student support services, such as mentoring, tutoring, career advice, and job placement services,
Received appropriate accreditation from reputable accrediting bodies, such as the American Academy for Liberal Education (AALE) and the National Association of Schools of Art and Design (NASAD).
Learn about our process of selecting the best schools and programs. Please visit our Methodology page.
---
Best Online Bachelor's in Liberal Arts
Arizona State University
At Arizona State University, its online Bachelor of Arts in Liberal Studies is the most flexible degree it offers. It only features two core courses with a majority of its major focused on the electives students choose. With this program, undergraduates get to explore various interests and at the same time, develop a multidisciplinary skill set that's crucial for various career opportunities.
ASU's BA in Liberal Studies program will prepare students to become well-rounded leaders across a wide range of disciplines. Undergraduates will have plenty of opportunities to explore their intellectual and professional interests in social sciences and humanities courses along with various electives. This program has an emphasis on humanities and social sciences, empowering learners to become stronger in problem-solving and creative thinking.
Liberal Studies majors can customize their courses to fit their unique interests and goals. Because the liberal studies program has a multidisciplinary aspect, it helps develops students' global, historical, and cultural awareness through an integrative and diverse approach to learning. This degree will also hone a broad range of transferable skill sets that can be applicable to various jobs. These include skills in creative thinking, critical thinking and inquiry, organization, writing and communication, and training and teaching.
These courses are included in the BA in Liberal Studies program of ASU:
Global Awareness
Natural Science – Quantitative
Historical Awareness
Cultural Diversity in the U.S.
Dimensions of Liberal Studies
---
Oregon State University
Oregon State University's online Bachelor of Arts/Bachelor of Science in Liberal Studies program allows students to design their own interdisciplinary liberal arts major that matches their interests and academic goals. This degree prepares students for career options and graduate study.
Through this program, students will be able to create an in-depth plan of study based on their chosen coursework from various disciplines. They can also create a thematically based course of study based on the curriculum within OSU's College of Liberal Arts.
These include topics like:
Teaching English in Asia
Cultural studies through literature
Social sciences for law enforcement, legal professions
Humanities for library sciences
Writing for film
This Liberal Studies degree requires students to complete at least 180 quarter credits to graduate, including:
Introduction to Western Art: Prehistory to High Middle Ages
Advanced Persuasion
Communication and Culture in Cyberspace
Political Campaign Rhetoric
Introduction to Literature: Poetry
All Liberal Studies classes have been developed by the school's top-notch faculty who are recognized for their expertise, innovation, and research. Students can also get help with their education through OSU's vital resources, including online tutoring, library services, career guidance, and coaching.
This university has consistently ranked among the top best providers of online education in the nation. It is also institutionally accredited by the Northwest Commission on Colleges and Universities (NWCCU).
---
University of Kansas
The University of Kansas offers a fully online Bachelor of General Studies – Liberal Arts & Sciences program that has a more broad-based curriculum that tackles topics in natural sciences, social sciences, humanities, and mathematics. This program also has the widest preparation to help students pursue a professional program.
This Liberal Arts and Sciences program is an excellent choice for those with an existing technical degree or licensure certificate. It provides undergraduates with plenty of opportunities to develop the knowledge and skills that most employers require in an ever-changing economy and global community. They will also be taught about appreciation of diversity, critical inquiry, contemporary issues, integrated knowledge, and social responsibility.
The BGS in Liberal Studies and Sciences degree offers students two options on top of the completion of the core courses:
Option A – students will be required to complete the requirements of one BGS major plus a secondary field of academic study or complete an approved career preparation course.
Option B – undergraduates will need to complete the BGS in Liberal Arts and Sciences degree, which requires Liberal Arts and Sciences Breadth Requirement, Word Language and Culture, Additional Natural Sciences, and Mathematics.
Included in KU's BGS in Liberal Arts and Sciences program are as follows:
Additional Natural Science and Math Beyond the KU Core
World Language or Culture
Exploring Health Professions
Contemporary Feminist Political Theory
Effective Business Communication
---
Maryville University
Maryville University is home to an online Bachelor of Arts in Liberal Studies program. This trains undergraduates to be expert critical thinkers who can drive culture, solve workplace challenges, design strategies, and communicate effectively.
Maryville University's Liberal Studies degree is designed to help individuals succeed in various professional settings and stand out as important contributors in their chosen fields of interest. Aside from that, they will develop a comprehensive foundation in the humanities and social sciences and at the same time explore specialized courses in accounting, business administration, cybersecurity, health management, and other disciplines.
By enrolling in this Liberal Studies program, learners will develop a customizable and well-rounded skill set that will prepare them for various careers. Through this interdisciplinary program, they will be exposed to the thoughtful study of the social, spiritual, and rational topics that connect humans and allow professionals to collaborate, lead, and negotiate.
Furthermore, this degree is designed to help undergraduates develop their own approaches to tasks and problems, as well as to provide creative leadership and nurture interpersonal relationships. All of which are crucial in helping them pursue advanced roles or transition to a new field.
---
University of Massachusetts Lowell
The University of Massachusetts Lowell offers its online Bachelor's in Liberal Arts degree that can be customized to allow students to integrate two programs of study and ensure that it fits their career goals and interests. This program only has two focus courses, which means that students can explore electives that enhance their professional and academic pursuits.
This Liberal Arts program has a multidisciplinary and integrative structure that explores various subjects and perspectives, ensuring a well-rounded education that encourages curiosity in students and developing a set of highly valued skills, including creativity, critical thinking, collaboration and teamwork, independent and judgment leadership, cultural fluency, information literacy, communication, and writing and reflective reading.
The University of Massachusetts Lowell's Liberal Arts degree features a flexible curriculum, making it a conventional option for transfer students or those who want to shift majors. This program lets students transfer up to 90 college credits from a previous school. It is also ideal for those who have career goals that don't fall within a single field. Liberal Arts graduates can pursue careers in nonprofit and private sectors as educators, entrepreneurs, managers, social service professionals, or writers.
Those enrolled in this program will be required to choose two concentrations from the following areas of study and choose six courses from each concentration:
Art History
History
Legal Studies
Philosophy
Political Science
Psychology
Sociology
Criminal Justice
Economics
English
Gender Studies
Graphic Design
---
California State University, Fresno
California State University, Fresno offers an online Bachelor of Arts in Liberal Arts that's designed for those who left the university without being able to graduate with a degree. Reconnect is an online degree completion program that lets those individuals earn an interdisciplinary degree within two years.
This Liberal Arts program embodies an interdisciplinary, integrated, and rigorous academic approach. Students enrolled in the Reconnect program will connect with peers and instructors across various disciplines to develop their analytical, communication, and creativity skills, as well as expertise in ethics and human diversity.
Because this degree is a project-based learning model, it helps develop and reinforce students' critical thinking and leadership abilities so they can graduate as leaders who are more than prepared to address a multitude of challenges in their community and professional life.
Coursework for this degree uses an interdisciplinary approach to issues that are particularly significant to those in the Central Valley region. Liberal Arts majors will also develop strong knowledge and soft skills that will help them effectively solve issues in civic and occupational contexts through their exposure to an array of disciplines.
Here are some of the courses that students of Fresno State's Liberal Arts program are required to enroll in:
Foundations of Knowledge
California Politics
Global and Cultural Issues in Health
Mexico and the Southwest
Environmental Earth and Life Sciences
---
Harvard Division of Continuing Education
Harvard Division of Continuing Education commits to offering rigorous programs, such as the Bachelor of Liberal Arts – Extension Studies degree. This program is one of the online degrees offered by this school for distance learners, high school students, working professionals, college students, or those who are looking to earn a degree in retirement.
This program has three concentrations to choose from: Humanities, Science, and Social Sciences. Through this program, students will be able to develop a well-rounded foundational knowledge in liberal arts and focused areas, including computer science, business, economics, psychology, and international relations. It also helps enhance their communication skills in professional and academic contexts. Moreover, it teaches them to think critically across various subjects, fostering an independent and informed perspective.
Harvard's online Liberal Arts program has a customizable path and experiential learning. Classes are taught by instructors who are at the top of their fields. Students will have access to personalized academic and career advice, entrepreneurial opportunities through its innovation labs, and a chance to get paid for research work.
---
University of Toledo
The University of Toledo offers an online Bachelor of Arts in Liberal Studies for adult students, 24 years old and above, who want to earn a degree. This is an approved accelerated program that features a wide scope of topic seminar classes that explore attitudes and events through interaction and critical thinking.
Those who are interested in this online degree program must enroll in general education courses and complete College Composition I and II first. Also, in this online degree, students will be introduced to research in liberal studies by focusing on processes that develop writing and critical thinking skills as foundations. Then, they will move on to topical seminars where students can apply the foundational skills they have learned earlier in the program.
Undergraduates will be required to choose a concentration that's relevant to an area that meets their personal and professional goals. They must also participate in assessing the content and direction of their learning. Upon graduation, students will be able to utilize the broad educational value of the program for whatever employment opportunity they are pursuing, be it in business, industry, or service sectors.
These are the Liberal Studies core course requirements:
Fundamentals of Interdisciplinary Research
Micro-Computer Applications In Business
Topical Seminar: Natural Sciences
Social Sciences Core
Arts/Humanities Core
---
California State University, Chico
California State University, Chico's Bachelor of Arts in Liberal Studies is an online degree program that prepares students for teaching in elementary schools in California. This major is one of the oldest and largest on campus and remains to equip future teachers and teacher leaders for successful careers in the field of education.
This BA in Liberal Studies program is an interdisciplinary major that develops students' knowledge base in various disciplines, including art, math, music, history, social science, physical education, psychology, theatre, and science. This is a degree completion program that has ranked among the best in the country. After graduation, students will be more than ready to enter the Multiple Subjects credential program to teach in self-contained, elementary, and special education K-12 school settings.
Coursework for this online degree program in Liberal Studies features general education courses, based on the California State Content Standards for K-8 Teachers. Transfer students must a minimum of 30 units from Chico State to satisfy the Residency Requirement for graduation.
The following are some of the courses included in the major map for CSU's BA in Liberal Arts degree:
World History to 1400
Concepts of Physical Science
American Government: National/State/Local
Lifelong Learning & Self Development
Concepts & Structures of Mathematics
---
Endicott College
The Van Loan School at Endicott College delivers the web-based Bachelor of Arts in Liberal Studies – Concentration in Educational Studies that combines liberal arts and education curriculum to prepare students for successful careers in teaching and other related careers, including education policy, school counseling, and higher education, to name a few.
This online degree program includes a strong liberal arts foundation and education courses, which are quite useful for those interested in obtaining a teaching license. Through its curriculum, undergraduates will gain knowledge in children's literature, history, math, and science. Its education courses emphasize curriculum design and theory, instructional technology, special education, and key concepts. Additionally, internships are available to help students build their resumes and tailor them to their chosen fields.
After completing the program, Liberal Studies majors will be able to demonstrate critical inquiry and analysis to constructively engage in intellectual discussions within their chosen area of concentration. Aside from that, they will have a deeper understanding of the different fields of education.
Some of the Liberal Arts courses in this program include:
World Cultures Course
Experience, Competency, and Belonging
Critical Reading and Writing
American Government and Politics
Integrating Technology into the Classroom
---
Check this out: Best Schools with Online Bachelor's in Human and Family Development
---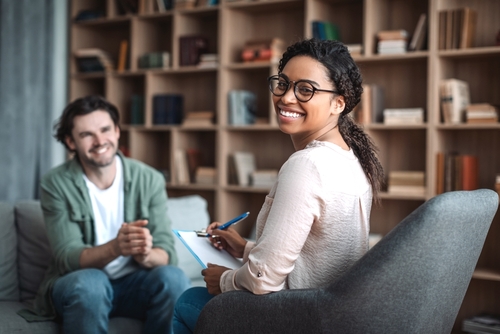 Frequently Asked Questions
How long does it typically take to earn an online Bachelor's in Liberal Arts?
Generally, Liberal Arts or Liberal Studies students must render a total of 120 credits. This is equivalent to 4 years in a college or university. However, there are accelerated programs that allow students to earn their degree in just 18 months to 2 years.
What are the top career opportunities for those who graduate with an online Bachelor's in Liberal Arts?
Because an online bachelor's degree in Liberal Arts is versatile, students complete the program with a broad wealth of knowledge and skills that apply to a wide range of positions, including the following:
Why should college students consider an online Bachelor of Liberal Arts?
Liberal Arts programs are an excellent investment for those who want to have an interdisciplinary, flexible, and well-rounded education. Students get to study a wide range of subjects, including arts, music, history, political science, psychology, and science, allowing them to develop highly in-demand skills, such as analytical and critical thinking.
Besides that, Liberal Arts graduates earn $20,000 more than the average high school graduate, according to the Strada Education Foundation.
Key Points to Ponder
Liberal Arts degree programs provide students with an interdisciplinary, well-rounded, and flexible education that covers a wide selection of topics and prepares them for the demands of the modern workplace.
Liberal Arts majors qualify for a multitude of career opportunities and fields, such as business, education, law, health, and science.
A Bachelor's in Liberal Arts degree program develops the transferable skills of online students, including analytical, critical thinking, creative thinking, and communication skills.
---
Before you go, take a look at this: Best Schools with Online Bachelor's in General Studies