Find Your Perfect School
Premium Schools is an advertising-supported site. Featured or trusted partner programs and all school search, finder, or match results are for schools that compensate us. This compensation does not influence our school rankings, resource guides, or other editorially-independent information published on this site.
Through composition, color, lighting, and editing, photographers will shoot anything ordinary and make it extraordinary by memorializing shots in time through their lenses. A career in photography needs technical and artistic skills coupled with creativity and business acumen.
Online bachelor's degrees in photography can teach avid photography fans the technical skills they need to become professional photographers in the global market. Once you complete a photography degree, you can pursue careers as a studio owner, a fashion photographer, or even a go into fine art photography.
According to PayScale, professional photographers holding a Bachelor of Arts in Photography degree earned an average annual salary of about $61,000 as of March 2022.
Quick Summarization
A degree program in photography prepares students for work in different types of photography, including commercial photography, portrait photography, fine art photography, and documentary photography. One can also become a photo editor, an instructor, or an art director.
Quick audio summary:
---
Additional Resource: Low Stress Careers With Jobs That Pay Well
---
Methodology
Deciding which photography school to attend is a critical decision to make. Not only will this bring lasting effects on the future of the student, but choosing the best online photography school can be daunting, considering the amount of information available these days.
The ten online photography degree programs in this list are based on the following factors:
The accreditation of the online bachelor program was considered to ensure that it meets quality standards set by a third-party nongovernmental organization,
The academic quality of the photography degree in this list is another factor considered. To assess academic rigor, the overall competitiveness of the school is evaluated by comparing its admission rate and enrollment rate,
Retention rate– the rate of returning students after completing their first year– was also factored in,
The delivery of the program– whether online, on-campus, or hybrid, allows more flexibility, especially for non-traditional or working students who wish to complete their undergraduate degree without compromising their current schedules,
The program is offered with concentrations and specializations like advanced digital photography, fine art photography, commercial photography, digital imaging, post-production image editing, and the like,
The graduation rate of the program is considered, along with other key factors like the number of students currently enrolled and how well-represented men and women are in every program,
The school comes with skilled professors who are field experts or terminal degree holders.
Learn more about our ranking criteria by checking our Methodology page.
7 Best Online Bachelor's in Art and Design- Photography
Savannah College of Art and Design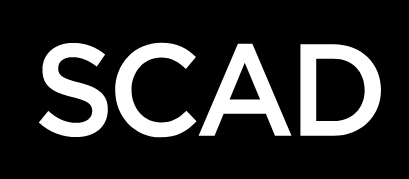 Locations: Savannah and Atlanta, Georgia
Savannah College of Art and Design (SCAD) is a private art university that offers fine arts degrees. Accredited by the Commission on Colleges of the Southern Association of Colleges and Schools Commission, SCAD awards bachelor's and master's degrees and confers Bachelor of Arts, Bachelor of Fine Arts, Master of Architecture, Master of Arts, Master of Arts in Teaching, Master of Urban Design degrees, and Master of Fine Arts.
Savannah College of Art and Design offers an online Bachelor in Photography degree. Through the program, students will frame their own specific points of view, learning the overall spectrum of photography– its analog and historical processes through next-generation and modern digital photography, until they finally jumpstart their photography business and become art directors.
On top of the general education requirements, other course requirements for this online bachelor's in photography include business practices for photography, advanced digital imaging, and history of photography.
All degree seekers can choose from any of the following concentrations:
Commercial Photography
Documentary
Fine Arts Photography
Wedding Photography
Landscape Photography
Photographic Image Making
This photography degree is offered online via SCADnow, the school's signature online learning platform designed to connect students with their professors and peers no matter where they are in the world.
This vibrant, digital community streams courses in real-time, with easily-accessible lectures, allowing students to hone the skills and concepts of their chosen discipline while learning from world-class faculty based at SCAD's on-ground locations.
---
Southern New Hampshire University

Location: Manchester/Hooksett, New Hampshire
Approved by NECHE-New England Commission on Higher Education, Southern New Hampshire University has 170,000 online students and 3,000 campus students. With this figure, SNHU is one of the fastest-growing universities in the US today.
The school offers more than 200 programs, from certificates to doctoral-level degrees, including liberal arts, education, social sciences, and business. As they continue to reinvent higher education, SNHU now offers online college degree programs. This includes the online bachelor's in art and design with a concentration in digital photography.
This 120-credit-hour online program offers synchronous and asynchronous online learning through SNHU's learning management system called D2L Brightspace. To prepare students for a photography career, this course teaches them post-production image editing, plus the technical skills for digital camera operation.
Some of the major courses in this online photography degree include:
Lighting for Photography
Innovations in Digital Imaging
Social Media
Digital Camera Operation
Post-Production Editing
Lighting Equipment Use and Techniques
Legal, Marketing, and Entrepreneurial Aspects of Photography
It's also imperative for online students to meet the digital photography technical requirements of the program. They are also required to purchase the Adobe Creative Cloud software.
---
Arizona State University

Location: Tempe, Arizona
Arizona State University is located in the metropolitan area of Phoenix. Recognized as the country's most innovative school, ASU is proud of its internationally and nationally ranked programs that hone next-generation innovators to thrive in professional photography while advancing strategic partnerships, pioneering research, economic development, and entrepreneurship.
For those who wish to explore their creative potential, ASU's online Bachelor of Fine Arts in Art- With a Concentration in Digital Photography. Suitable for intuitive and visual thinkers, this online photography program emphasizes expressive, creative, and contemporary forms of digital photography. Students develop and focus on innovative and artistic expression, too.
Students can complete this 120-credit program degree in photography in just three to four years. Some of the core classes include:
History of Photography
Photography as the Constructed Image
Advanced Digital Photography
Students at Arizona State University use Blackboard to access their coursework and lectures, which are 100% online. They are also provided full access to all university resources. ASU is recognized by the Higher Learning Commission.
---
Academy of Art University

Location: San Francisco, California
One of the most prominent private art and design universities in the US, the Academy of Art University is an accredited for-profit art school in San Francisco. Through visual literacy, the school prepares students to become the next generation of creatives. Here, they will cultivate the future of entertainment, media, the environment, product design, and a lot more through their project-based curriculum.
The Academy of Art University offers an online BFA in Photography. This is a 132-credit program that can be completed in four years. Students can focus on editorial, fine arts, documentary, or commercial courses.
Classes of this photography major include:
Physics for Artists: Light, Sound, and Motion
Photography Principles and Techniques
Perspective Journalism
Students at the Academy of Art University use Brightspace to access their coursework. This online photography program provides the same rigorous education as what is offered on campus.
---
Rocky Mountain College of Art and Design

Location: Lakewood, Colorado
Lakewood, CO-based Rocky Mountain College of Art and Design is home to students taught by real designers, artists, and liberal arts professionals. At RMCAD, students develop their talent into careers that fuel their passion.
Rocky Mountain College of Art and Design offers an online Bachelor of fine arts in photography. This online photography degree is designed for freelance photographers, film and video editors, or anybody passionate about photography who wishes to hone their technical skills in the field to build a more professional portfolio and later on find lucrative photography careers.
This online degree in photography features these highlights:
Visual Storytelling
Cinematography and Photographic Aesthetic Concepts
Lighting
Commercial Photography
Digital Photography
Marketing and Business Practices of the Field
RMCAD students are immersed in the practical, conceptual, and aesthetic aspects of commercial photography while learning the ethical, professional, and technical skills required to succeed in the world of photography.
RMCAD is accredited by the Higher Learning Commission, as well as the National Association of Schools of Art and Design.
---
San Joaquin Delta College

Location: Stockton, California
San Joaquin Delta College is a public community college that provides Associate of Arts degree programs and certificates. The school is approved by the WASC Accrediting Commission for Community and Junior Colleges.
It is recognized by the US News and World Report as a top-ranked community college. Like most schools offering online courses, San Joaquin Delta offers rolling admission and has a 100% acceptance rate.
For those who wish to seek an online photography degree, whether they plan on becoming commercial photographers or art directors, or simply want to learn the fundamentals of the art form and learn more about capturing digital video to add to their professional portfolio, San Joaquin Delta College offers an online associate photography degree.
Online photography courses at this community college will prepare students to become:
Advertising Photographers
Commercial Photographers
Graduation Photographers
Newspaper Photographers
Photo Editors
Sports Photographers
Studio Photographers
Aside from this associate in photography online, the school also offers certificates in areas like multimedia and photography.
---
American InterContinental University

Location: Schaumburg, Illinois
American InterContinental University (AIU) is a private for-profit university. It is a member of the American InterContinental University System and is accredited by the Higher Learning Commission to award associate degrees, bachelor's degrees, and master's degrees.
AIU offers in-person classroom instruction and online via the Virtual Campus. Its online courses allow students to access various course materials and all the amenities of a traditional campus, like career services, libraries, financial aid information, or student clubs.
Those who are interested in taking photography courses can take advantage of AIU's online BFA in Media Production: Digitla Film and Post Production. The curriculum of the program is modeled after the highest industry standards.
Students enrolled in this bachelor's degree will:
Gain a thorough technical understanding of preproduction, production, and post-production– the 3 phases of the motion picture production process.
Know how to use industry-standard paperwork in tracking and controlling the 3 phases mentioned above
Develop projects from concept to finished product, according to the budget and time expected by clients
Courses included in this online photography degree include:
Advanced Digital Cinematography
Audio Production
Camera and Lighting
Field Recording Techniques
Film and Audio Aesthetics
Postproduction Recording
---
Courses in Online Bachelor's in Photography Program
Digital Photography
This course will cover the technical side of photography, including retouching, color correction, and advanced Photoshop techniques. Topics of this course usually include digital imaging, digital printing, and digital camera control, like light meters and exposures. Students can also learn how computers are used to become the new darkroom of photography.
Lighting
In photography careers, lighting plays a major factor. From indoor to outdoor lighting, students will develop the skills they need to balance artificial and natural light and use shadow and illumination to bring an object's essence into focus. Topics in this course include making an intended mood, advanced digital retouching, and lighting applications for a set design.
Business Practices for Photography
This course in photography degree online will teach students about the art of self-promotion, which include making and building their business brand and building an expanding clientele. This online photography course includes topics like building a portfolio, marketing strategies, and accounting basics. This photography degree online course also teaches students about the legal aspects of a photography business, like how licenses work or how to fill out release forms properly.
Composition
Photography degree programs tackle composition, a course that allows students to see the world through the eye of a camera lens. In composition, background concepts and framing are discussed. This includes the Fibonacci spiral or the golden ratio, negative space, and coherence. Students can also see the Earth's natural design and their corresponding roles in perfecting images by doing visual exercises.
Visual Storytelling
Online photography degrees have courses in visual storytelling where students explore the use of composition, lighting, and viewpoint to convey a story. They will discover how they can introduce the unexpected and create a narrative and mood that summons an emotional reaction that later on creates memorable images.
Photography degree programs also cover topics on how budding photographers can connect with their audience and essentials for storyboarding.
Bachelor's Degree in Photography: Potential Careers
Those who hold a Bachelor of Fine Arts in photography degree can work in the publishing and broadcasting fields or at portrait studios. Other bachelor's degree holders also specialize in specific niches in photography, such as landscape, portrait, fine art, and documentary.
PayScale said those with a degree in fine arts in photography have an annual average salary of about $41,090. However, the Bureau of Labor Statistics said there is a 4% job incline for professional photographers between 2022 and 2032. However, photographers with strong skills and a solid portfolio in capturing and editing digital videos can still be successful.
Still, there are so many careers you can land with a degree in photography. Here are some of your options:
Advertising Photographer
As an advertising photographer, you can work for design firms, marketing agencies, and publishers. Your tasks usually revolve around creating the photos used in marketing campaigns. You can shoot products, businesses, locations, and models, although this will depend on the company. To become successful as an advertising photographer, you must have the proper knowledge of target markets and brand awareness.
Drone Photographer
Drone photographers usually work in the commercial sector, snapping pictures of landscapes and buildings for construction and real estate companies or government agencies. In recent years, this type of photography is also quickly becoming popular at special events like concerts and weddings.
If you plan to become a drone photographer, not only do you need to complete photography programs and invest in your photography equipment, but you're also mandated to secure your license from the Federal Aviation Administration.
Fashion Photographer
A fashion photographer takes pictures that highlight models plus the clothes they are wearing. These bachelor's degree holders can work for fashion magazines, fashion designers, or as freelancers. Common tasks include setting the location and lighting, editing photos, suggesting poses, and making sure images speak for the brand.
Photojournalist
Also called new photographers, photojournalists take videos and photos of a newsworthy event that happen locally or internationally. These types of photographers are seen working for newspapers, magazines, websites, or as freelancers. Many photographers in this field can also shoot photos that record sporting events, political news stories, or investigative features.
Portrait Photographer
Portrait photographers take photos of people on location (like clients' homes) or in their studios. These photographers also take professional pictures for schools, weddings, and other events.
Some photography programs also allow students to subspecialize in portrait photography and focus on headshots for models, business leaders, actors, writers, and the like.
---
Check this out: Best Online Bachelor's in Art and Design with a Concentration in Web Design
---
Frequently Asked Questions
What can you expect in Photography schools online?

Photography schools online teach students the necessary skills they need to secure careers as photojournalists, freelancers, drone or aerial photographers, or commercial photographers. Although every area in this field has specific processes, all photographers must learn the foundations of photography, including exposure, lighting, and composition.
What fields of specialization are there in Photography?

Photography is very broad in nature. However, some specializations allow photography students to direct their studies to a specific area of interest. Some of the common concentrations include fine art photography, photojournalism, and commercial photography.
Are Photography degree program holders in high demand?

According to the Bureau of Labor Statistics, photography has a fairly competitive job market. It projects that photographers using new technologies, like drone photography, have increased demands. Commercial photographers see steady demand, together with portrait photographers.
Key Points to Ponder
Although photography doesn't require formal education, there are some situations where employers need a bachelor's degree in photography.
Photographers who want to do freelance jobs can work in different fields, such as fine arts, journalism, and even science.
Earning a bachelor's degree in photography can help learners appreciate the field even better. They combine their artistic sensibilities with technical know-how in making a photo that tells stories or captures real-world occurrences.
---
Before you go, see: The Best Schools for Becoming a Photographer