Find Your Perfect School
Premium Schools is an advertising-supported site. Featured or trusted partner programs and all school search, finder, or match results are for schools that compensate us. This compensation does not influence our school rankings, resource guides, or other editorially-independent information published on this site.
Students in online Bachelor's in Sociology programs study human societies, institutions, and relationships. Such is the diversity of sociology as a field of study that ranges from the state and government to the family, from religion to crime, and from social stability to social inequality and activism.

Check this out: Best Online Bachelor's in Business Management with a Concentration in Business Intelligence
---
Indeed, sociology programs are among the best places for studying the depth and breadth of human existence, both at the societal and individual levels! Sociology offers both an intimate view and a big-picture perspective of our reality, thanks to an interdisciplinary approach that spans the social sciences, natural sciences, and political science. Students learn research methods, too, in understanding social institutions and interactions.
Of course, every student has their reasons for pursuing a bachelor's degree in sociology. The oft-cited reasons, however, include the significant roles of sociology in increasing the impact of collective social action, in understanding the influence of institutions on the individual's development, and in enriching the human experience. Sociology is also vital in finding solutions for social issues, boosting the dignity and value of man, and maintaining peace and order.
With such vital roles, you will want to pursue an online bachelor's degree in sociology, too! Here's what you need to know first.
Quick Summarization
Earning an online bachelor's degree in sociology is a step in the right direction for individuals seeking a profession that fundamentally helps society. Sociology programs prepare students for a wide range of career opportunities in the public and private sectors that enable them to promote the well-being of societies and communities, as well as individuals.
Methodology
The online Bachelor's in Sociology programs featured here were selected based on the following criteria:
100% online or hybrid distance learning format,
Regionally accredited, demonstrating compliance with the ruling academic standards,
Features rigorous Sociology coursework that prepares students for the challenges and rewards of a career path within the areas of sociology, social services, and law enforcement, and for a master's degree in such fields,
Taught by competent teachers who are seasoned sociologists and earned terminal degrees in Sociology,
Offers financial aid to qualified online Sociology majors,
Esteemed in the academic community and the sociology circle,
Visit our Methodology page for in-depth details on our ranking process.
Best Online Bachelor's in Sociology Degree Programs
Florida International University

Location: Corvallis, Oregon
The Bachelor of Arts Sociology Global Studies program offered at FIU has an interdisciplinary approach to studying social institutions and interactions in an increasingly globalized society. Students pursuing the online sociology degree tackle a rigorous curriculum that creates a strong foundation of theory and methodology in social sciences.
The sociology major academic requirements include the completion of 120 credits of courses. The core courses in the online BA program include Geography of Global Change and Societies in the World, and these are consistent with the global perspective that students are expected to gain. Students also complete courses in sociological theories, research methods, and quantitative social research.
Every student in the fully online program has a success coach who works together with said student to accomplish the desired outcome – graduation. Applicants can choose from three start dates – fall, spring, and summer. The per-credit tuition differs between in-state and out-of-state students, but financial assistance is available for eligible online students.
---
University of Texas Permian Basin

Location: Odessa, Texas
Social justice, social inequality, and social studies among diverse populations are at the heart of UTPB's online Bachelor of Arts in Sociology program. Students explore the diversity and complexity of societies and factors that influence their collective identity and development. The fully online program features self-paced coursework, but the rigorous online and on-campus curricula are the same.
Students who want to earn the online sociology degree must complete 120 credits of coursework, of which 34 credits are for sociology core courses. These include an introduction to sociology, sociological theory, and social research methods, as well as a senior research seminar.
Admission requirements to the bachelor's degree program for freshman applicants include official high school transcripts and a completed application; the test is optional. Transfer applicants should have 24 transferable credits with a 2.0 GPA or higher.
---
Arizona State University

Location: Tempe, Arizona
Offered by the T. Denny Sanford School of Social and Family Dynamics, the online Bachelor of Science in Sociology program trains students in social science, particularly social structures. Students prepare for their future roles in academia, government agencies, and nonprofit organizations with their strong technical skills in research and communication, critical thinking, and problem-solving skills.
Students in the online sociology degree program complete 41 courses, with each course lasting 7.5 weeks. The 120-credit program covers topics in social institutions and their evolution and functions, sociological theories and advanced sociological perspectives, and social science research. Students also gain skills that enable them to work in multicultural environments and deal with the diverse social issues of our time.
Applicants to the bachelor's degree program must possess a high school diploma and complete prerequisites, including four years of math and English, among others. ASU has exceptionally high admission standards, with applicants required to be in the top 25% of their graduation class, or a 3.0 GPA in competency courses, or 22 ACT or 1120 SAT Reasoning scores (residents).
---
Louisiana State University

Location: Baton Rouge, Louisiana
Students in the online Bachelor of Arts in Sociology program at LSU examine the interactions between society and individuals, from social movements caused by globalization and modernization to human behavior and its deviant behavior. Such is the broad sociological and global perspective that students gain that they can choose to pursue careers or advanced degrees immediately after graduation.
The 120-credit online sociology degree program features a rigorous curriculum that combines theory and practice. Students tackle liberal arts courses and core courses in sociology that ensure a well-rounded education. Core courses include statistical analysis, sociological research, women's and gender studies, social interaction, and sociological theory.
The bachelor's degree program has an affordable per credit hour tuition, thanks to LSU's public university status. Students can also save on transfer credits – up to 75% of the total credits required for degree completion is allowed – and financial aid.
---
University of Louisville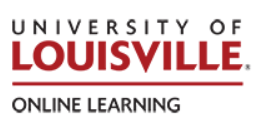 Location: Louisville, Kentucky
The 121-credit online Bachelor of Arts in Sociology program is the best fit for working professionals who want to earn a sociology degree at their own pace. Students assert that their perspectives about society and individuals have changed and broadened during their studies, thanks to the emphasis on social inequality and diversity.
Students in the undergraduate degree program must complete the 31-credit Cardinal Core Program first. There are also 22-credit liberal arts and natural sciences courses, as well as 39-credit core and elective courses in sociology. Core courses in the sociology program include sociological theories, research methods, and social statistics. Students choose from among several electives in social sciences to complete the 29-credit elective requirement.
With such a comprehensive curriculum, students gain hard skills in understanding social structures and interactions, as well as soft skills, including interpersonal skills. Due to its research-centric curriculum, students will be well-prepared for research-centric jobs in the future, too.
Transfer applicants to the bachelor's degree program must have transferable credits, usually from an associate degree, or from a regionally accredited institution.
---
Oklahoma State University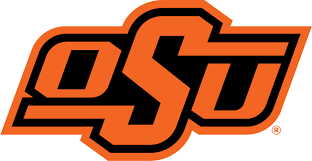 Location: Stillwater, Oklahoma
The online sociology program at OSU is offered in two formats – a Bachelor of Arts and a Bachelor of Science in Sociology program. Both programs, nonetheless, enable students to develop their hard and soft skills in social research methods and quantitative analysis, sociological theories, and interpersonal skills, among others. Graduates can make a smooth transition into diverse career opportunities and/or pursue advanced degrees, such as a master's degree in sociology.
Students use Canvas as their online learning platform, which allows them 24/7 access to their coursework via Internet-connected devices. Online and on-campus students tackle the same curriculum, too, and earn the same bachelor's degree in sociology.
Online students in the 120-credit sociology program complete a wide range of core courses in addition to general education and elective courses. Core courses include social research methods, racial and ethnic relations, and the sociology of aging, sexualities, and gender.
Transfer applicants to the bachelor's degree program must have at least seven college-level hours to be considered. Accepted undergraduate students can apply for financial aid and enjoy block-rate tuition.
---
University of Colorado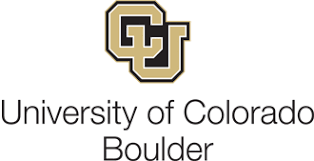 Location: Boulder, Colorado
The Bachelor of Arts in Sociology program welcomes both traditional (e.g., freshman and transfer applicants) and nontraditional students (e.g., working professionals and adult learners) who want to earn a sociology degree from a top-ranked university. This is a 100% online program that features a self-paced program of study but with set deadlines for assignment submissions; students may also follow the traditional four-year time-to-degree sequence.
The 120-credit curriculum consists of 32 credits of core courses, while the rest of the courses consist of university requirements; students must complete the writing and math competencies. Students must earn at least a 2.0 cumulative GPA in all sociology core courses to earn a bachelor's degree.
Students in the online bachelor in sociology program can choose from three concentrations/certificates:
Criminology
Families and Social Welfare
Sociology of Health and Medicine
Transfer applicants can shorten their time to completion. But students without transferred credits can also speed up their time-to-degree by taking courses during the summer and the so-called Maymester.
---
California State University Fullerton

Location: Fullerton, California
Cal State's 100% online Bachelor of Arts in Sociology program is intended for working professionals and adult learners since it's a degree completion program. Students gain a practical education with a strong theoretical foundation and broad coverage of topics in sociology. Graduates can pursue advanced degrees, such as a master's degree and a doctorate, even as they pursue careers in criminal justice, social work, and human services.
Online students can earn a bachelor's degree in sociology in three years, too, but must have transferable credits. The cohort-based program consists of 14 classes, with regular term classes lasting for eight weeks and summer term classes for five weeks. Working professionals agree that taking one class at a time means better work-life balance. Courses include Social Research Methods, Sociology of City Life, and Gender, Sex, and Society.
Applicants to the online bachelor's degree program must have 60-69 transferable semester credits from regionally accredited institutions, including community colleges.
---
Southern New Hampshire University

Location: Manchester/Hooksett, New Hampshire
Students in SNHU's online Bachelor of Arts in Sociology program develop the student's understanding of human society and its impact on individuals and their human behavior and interactions, including family dynamics. Students also explore the complex issues of society from the perspective of sociology, political science, and economics. The core courses in the sociology bachelor's degree program cover research methods and assessment, sociological theory, and current social issues.
The online bachelor program uses a wide variety of learning methods, from case studies and recorded lectures to role-playing exercises, which build strong theoretical and practical skills. Students also access helpful learning resources and benefit from asynchronous classes.
Sociology students can choose a concentration in community health or stick with the general sociology track. Both tracks enable students to strengthen their sociological perspective of the social sciences nonetheless.
---
Don't forget to look at this: The Best Online Schools For Therapy Degree Programs
---

Bachelor's Degree in Sociology Core Courses
Every online sociology degree program has its specific curriculum, from the courses and their descriptions to their prerequisites and sequence. But there are also many similarities in their core sociology courses, a few of which are discussed below.
Introduction to Sociology
Students must establish a strong foundation about the theories, concepts, and principles that make sociology a distinct, complex, and ever-evolving discipline. The introductory course in sociology explores a wide range of topics about social institutions, social organization, and social interactions, as well as the intersections between society and the individual. Students learn about the stable and unstable aspects of society, human behavior and its deviant aspects, and the cause and effect of social inequality, too.
Sociological Theory and Research Methods
Sociological theories are useful in exploring and explaining the wide range of social issues that humanity, past and present, faces. Students learn the ideological factors that shape the evolution of human society, as well as the schools of thought that explain these factors in greater detail.
The ability to examine, explore, and explain social issues that affect our everyday lives requires effective research skills gained from formal study. Students then learn the quantitative and qualitative social research methods that make said activities not just possible but also productive.
Students learn about the aspects of social inequality and stratification, from their patterns and structures to their causes and consequences. The course has a special emphasis on the interplay between race and ethnicity, social class, and gender and sexuality in the creation of social inequality. Students also learn about the impact of social inequality and stratification on mobility, educational opportunities, and family dynamics.
The course emphasizes the international issues that result from an increasingly globalized human society in general and from the social changes brought by migration in particular. Students explore the economic disparities, commerce legitimization, and environmental deterioration from globalization and social change, including innovations.
Students start their study of social movements and activism by examining their theories and concepts, as well as the evolution of these ideas. The course explores the causes and consequences of social activism in both those who participate and those who don't. Students also explore the social movements that have influenced human society profoundly on both the societal and individual levels.
Other online courses include medical sociology, sociological research methods with statistical analysis, and social psychology.
Students in online programs use an online learning management system, such as Canvas, Moodle, and Blackboard, that serves as their all-in-one virtual classroom. Most online programs combine synchronous and asynchronous delivery of courses that enable students to maintain a good work-life balance.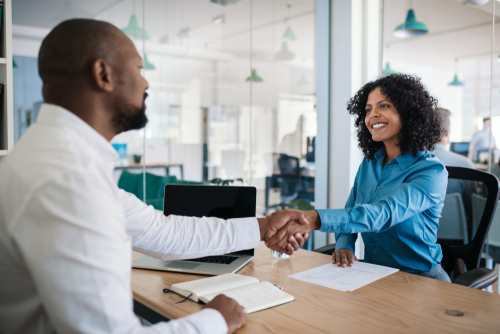 Bachelor's Degree in Sociology Popular Career Paths
Sociology graduates have plenty of career opportunities that await them in the job marketplace! They can pursue careers in social services, public policy, and education, as well as pursue advanced degrees via graduate programs.
With their bachelor's degree, they can work in government agencies, for-profit corporations, and nonprofit organizations, even in religious organizations and charities, thanks to their excellent combination of hard and soft skills. The online programs offering undergraduate degrees in sociology prepare students for success in master's degree programs, thanks to their strong theoretical foundation.
At the master's degree level, students can choose a specialization, too, such as education and health, families and population, and crime and poverty.
Note that to become a sociologist, a master's degree in sociology is typically required. According to the latest Labor Statistics, data sociologists earned a median annual wage of $98,590 (May 2022). Sociologists also enjoy good job growth – 5% (2022-2032).
Sociology graduates with a bachelor's degree are an excellent fit for human resource management positions! Human resources managers are responsible for the recruitment, selection, and retention of staff members; for the development, implementation, and evaluation of human resources plans and procedures; and the analysis of their organization's human resources budget.
Median Annual Salary: $117,806
Sociology graduates are also well-qualified for admissions counselor positions because of their broad understanding of human behavior and other aspects of human existence within societies. Admissions counselors are in charge of the admissions process from start to finish and, thus, are valuable in attracting students to their colleges and universities.
Their duties include promoting their institutions in the academic community, providing assistance to students and parents during the admission and application process, and participating in the admissions decision-making process.
Median Annual Salary: $47,319
Sociology graduates possess research skills that span both qualitative and quantitative research methods. Becoming survey researchers then makes sense, considering that their primary duties include the design of surveys and the analysis of data. The research data can be about consumer preferences, voters' opinions, and employment and salary information.
Survey researchers are also responsible for planning, coordinating, and evaluating the work of data collectors and survey interviewers. By ensuring the completeness and accuracy of the data collected, the information gathered will be more valuable to the organization.
Median Annual Salary: $58,378
Changing business conditions and consumer preferences, among other factors, are at the heart of the job that market research analysts do. Market research analysts make an in-depth assessment of the potential sales of products and services based on data collected during market research activities. Their job also includes monitoring, evaluating, and forecasting marketing and sales trends, measuring the performance of marketing programs and campaigns, and preparing and presenting marketing reports to management.
Median Annual Wage: $64,433
Depending on the employer, health education specialists must be a bachelor's degree holder in sociology and similar fields or hold a bachelor's degree plus certification in health education. Whatever the employment requirements, health education specialists usually work with community health workers and other professionals in the assessment of the health needs of communities and individuals. Their duties also include training healthcare providers, including community health workers.
Note that to become a community health worker, you need a high school diploma and brief on-the-job training. Professional certification is required in some states.
Median Annual Wage: $60,359
Must-have Skills For Sociologists
The diverse career opportunities that come with a sociology bachelor's degree are due to the excellent skill sets that students develop during their stay in these online programs.
Research and Project Development Skills
Students in bachelor's in sociology programs learn research skills that enable them to research on their own (i.e., independent study) or in faculty-led research projects, if available for online students. Their research skills span the entire research process, from defining a hypothesis to translating theory into application.
Critical Thinking Skills
Students develop their critical thinking skills in both the didactic component and case studies, and these are skills used by sociologists, too. Their ability to think fast and critically is useful during research, too, when they must plan the steps and conclude.
Problem-solving Skills
Sociologists should be able to suggest solutions for social issues and provide answers to sociology-related questions, even ask the right questions. Problem-solving skills also include analytical skills and statistical methods in testing sociological theories.
Communication Skills
Sociologists and related professionals must possess effective communication skills, both verbal and written. The ability to articulate your opinions and position, make effective presentations, and speak in public to deliver your message is necessary for success in the job.
Interpersonal Skills
Sociologists are at the forefront of gaining a more scientific understanding of human relationships, so it makes sense that their interpersonal skills are top-notch! Interpersonal skills include the ability to work well with a team, motivate team members, and maximize human relationships to achieve shared goals.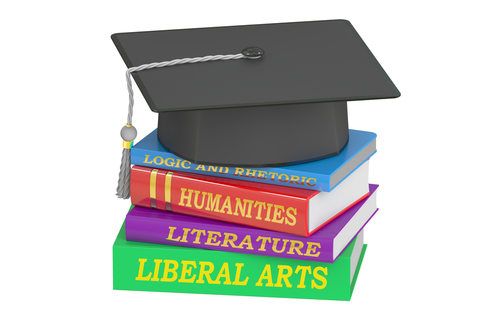 Frequently Asked Questions
What are the differences between a BA and a BS in Sociology degree? 

The BA degree emphasizes the liberal arts (e.g., political science and foreign language), while the BS degree focuses on science-based aspects, such as data analysis and statistics. 
How can an online Bachelor's degree in Sociology benefit you on a personal and daily basis? 

The cost in terms of tuition and other fees differ between online sociology programs, and there are also differences in in-state and out-of-state tuition in many online programs.
How can an online Bachelor's degree in Sociology benefit you on a personal and daily basis? 

You will have a better and deeper understanding of your personality, motivations, and aspirations – of your life, in other words!
Key Points to Ponder
Earning a bachelor's degree in sociology opens doors of opportunities not just in the field of sociology but also in law, healthcare, and business.
Such diverse career opportunities come from the professional-level hard and soft skills learned, from research skills to communication, critical thinking, and problem-solving skills.
Promote your career by pursuing advanced degrees and/or professional certifications, too.
---
Before you go, see: Best Bachelor's in Psychology and Counseling Schools