Find Your Perfect School
Premium Schools is an advertising-supported site. Featured or trusted partner programs and all school search, finder, or match results are for schools that compensate us. This compensation does not influence our school rankings, resource guides, or other editorially-independent information published on this site.
Enterprises visualize and share operational data in Business Intelligence using systems and technologies. Data trends and patterns can be revealed through BI. And, to operate more efficiently and gain valuable insights, enterprises can use BI reporting and visualization tools. Business Intelligence analysts and experts help organizations make better decisions and set effective business strategies through the data gathered.
Take a look: Best Online Bachelor's in Business Management with a Concentration in Contract Management
---
The global market for Business Intelligence is projected to reach USD 54.27 billion by 2030. Be an expert by enrolling in an Online Bachelor's in Business Management with a concentration in Business Intelligence programs.
Quick Summarization
Data is transformed into actionable information by business intelligence. The goal is to analyze facts, figures, income, statistics, demographics, or sales percentages and turn them into useful tools and technologies. Business Intelligence specialists are uniquely skilled for the job, and earning a Business Intelligence degree is the first step to becoming one.
Quick audio summary:
Methodology
Enroll in an Online Bachelor's in Business Management with a concentration in Business Intelligence offered by today's top-rated business schools. Each of our recommended colleges offers an online Bachelor's in Business Intelligence program with these standout features:
Facilitates online or hybrid classes held in small sizes, so instruction and academic quality are well-maintained,
Delivers the core concepts in Business Intelligence, including Business Data Analytics, Data Management, Data Visualization, Information Systems, Business Analysis, and Statistics, among other relevant courses,
Features real-life or hands-on experiences through internship programs, preparing students for work in the Business Intelligence industry,
Regionally accredited, proving compliance with teaching standards for online bachelor's programs in this concentration,
Offers tuition assistance and financial aid options for qualified undergraduate students,
Taught by professional BI experts, who also hold terminal degrees in the field of Business Intelligence,
Recognized by the Business Intelligence community as a top program that produces competent professionals.
Learn more about our college and undergraduate program selection process. Read our Methodology page.
---
Best Online Bachelor's in Business Management – Business Intelligence Concentration
Bay Path University
Location: Longmeadow, Massachusetts
Develop strategies that lead to business and organizational success by mining data and creating decision-support models and strategies. You can be well-versed in all these skills once you enroll in Bay Path University's online Bachelor of Science with a major in Business Analytics.
Business Analytics is a core component of Bay Path University's Bachelor of Science in Business program. As a business analyst and Business Intelligence expert, you'll learn to dissect a business's purpose, process, structure, and strategies.
You'll begin analyzing data sets and systems in more depth. Additionally, you'll gain a deeper understanding of the reasoning behind current business trends. Using Business Analytics, you will analyze complex data to uncover key insights enabling decision-makers to make more informed decisions.
Organizations and businesses collect massive amounts of data every day. You are responsible for sorting through, organizing, and interpreting various types and levels of information that organizations and companies collect. You will be trained in analyzing and delivering data-driven insights, such as business trends and consumer behavior patterns.
---
National University College
Location: Bayamón, Puerto Rico
The Bachelor's Degree program in Business Administration with a major in Business Intelligence is offered at the National University College. This online program will prepare you to handle all data-related activities. Once students can convert this data into useful knowledge, developing and implementing integral solutions in companies becomes easier. The organizations will be able to develop plans that will help them achieve their goals.
Some of the core courses that you will take in this program are the following:
Business Analytics
Introduction to Business Intelligence
Decision Support Systems
After graduation, you will be able to assess economics, sociology, ethics, and political issues in the modern world, which will benefit society and the quality of life for everyone. You can sharpen your Business Intelligence skills and make sure that business data is managed ethically and responsibly.
You can also use web analytics to measure client traffic, evaluate users' behavior, and maximize the value of a business. Since classes will have Spanish language availability, a bonus of this program is to brush up on your language skills.
Online learning for this Business Intelligence degree allows students to study from anywhere, meeting the needs of working students who cannot attend a traditional class due to time constraints. Through a cutting-edge technological platform, students can study in an accelerated manner with flexibility in their schedules and collaborate virtually with classmates and teachers. Tutorials and video resources are available both in English and Spanish languages.
---
Grand Canyon University
Location: Phoenix, Arizona
The BS in Business Analytics at Grand Canyon University is fit for students interested in pursuing a business career and developing technical skills and knowledge on how data informs business practices. Throughout this degree program, you will learn how to make business decisions based on data.
Business analytics online degree covers all facets of the following areas:
Management
Accounting
Marketing
Economics
And Finance
Models are analyzed using data visualization and data mining skills. Business decisions are then based on what these models show. Graduates of GCU's online Bachelor of Science in Business Analytics program will possess a set of essential skills that will prepare them for success in the workplace.
You will hone your business analytics skills, improve communication, enhance critical thinking skills, master information literacy, and be aware of business operations in diverse settings.
Some of the courses you'll take in this online BS in Business Analytics are:
Data mining
Predictive and Prescriptive Models
Fundamentals of Data Structure
Data Visualization
Project Management
Business Analytics
During the graduation process, graduates consider how these topics apply to business, for example, in preparing for auditing with technology.
---
Bellevue University
Location: Bellevue, Nebraska
Join the community of learners at Bellevue University and earn a Bachelor of Science in Business Analytics. This degree is ranked among the Top 5 Online Business Analytics degree programs. Making sense of datasets and mining Big Data is just one aspect of being a business analyst.
In addition to presenting data findings, a business analyst must also apply them to the overall goals of an organization. With an online, hands-on Business Analytics degree, you'll be prepared for real-world business situations.
You can take analytics certification exams to prepare for the industry. You may also pursue an MBA, MMIS, Master of Data Science, or Master of Business Analytics degree as the next step in your career journey.
As you partake in this online business analytics degree, you'll learn to master data analytics and how it can be applied to business strategies. You'll learn to evaluate business and promotional campaigns based on these analytics. Finally, you can gather the skills to assist businesses in making decisions through statistical and quantitative Business Intelligence tools and methods.
---
Colorado State University Global
Location: Aurora, Colorado
The online Bachelor's in Management Information Systems and Business Analytics at CSU Global prepares students for today's increasingly complex marketplace where data is critical. To earn the MIS and Business Analytics undergraduate degree, students must complete 120 credits.
Additionally, CSU Global offers three Joint Certificates in partnership with SAS. Your opportunities will be expanded when you receive these awards. SAS skills will be taught to you, and you'll know how to apply them in a real-world environment. With this on your CV, you'll remain competitive in the job market.
You will take courses in the following areas as part of this online program:
Leadership
Information systems
Strategy
System design
Business analytics
Data management
---
American Military University
Location: Charles Town, West Virginia
The online Bachelor of Science in Business Analytics program at American Military University (AMU) provides an introduction to business intelligence.
Using Business Intelligence tools, this bachelor's degree in business analytics covers topics such as:
Analyzing business strategies and performance
Studying and analyzing data through statistics and operations
Analyzing and mining data to achieve business objectives
Optimize data to create a positive impact
Create business problem-solving solutions
There are coursework options in accounting, management, statistics, business, marketing, finance, analytics, and information technology in the online data analytics bachelor's degree program at AMU.
---
Texas A&M University-Commerce
Location: Commerce, Texas
Texas A&M University-Commerce offers an online Bachelor of Business Administration in Business Analytics that is a STEM program approved by the US Department of Education. The field of business analytics is rapidly emerging and highly sought after; hence you will be assured of landing a job right after graduation.
This program teaches students to harness big data to solve problems and make decisions by collecting, sorting, interpreting, optimizing, and analyzing them. Not only will you learn crucial analytical skills, but you will also learn how to interpret big data and create financial reports.
Also, this program covers business-centric courses such as information technology, data warehousing, and strategic planning, which are all valuable in real-life settings. Depending on your area of concentration, you will take different classes.
---
American Public University
Location: Charles Town, West Virginia
Learn how Business Intelligence tools can help businesses improve their performance. Enroll at American Public University's Bachelor of Science in Business Analytics degree. Analyzing and mining data will help you meet the business goals of an organization.
This business analytics bachelor's degree program teaches you how to analyze and optimize data using basic statistical and operational principles. Furthermore, the program prepares you for solving business process challenges, creating tools for better decision-making, and improving business performance by collecting and analyzing data.
Through problem-solving exercises and analysis of fictional data sets, you will gain hands-on experience in the subject matter.
---
DeVry University
Location: Decatur, Georgia
In case you are passionate about business administration and at the same time interested in using big data analytics to provide business solutions, it's time to carefully consider enrolling in a Business Intelligence and Analytics Management specialization at DeVry University.
Information management is one of the focuses of this bachelor's degree online. A qualification in data analytics management can be added to your resume along with Business Intelligence and Analytics expertise. In this bachelor's degree program, industry experts and instructors will train you to use analytical tools and their applications.
The following business-related topics and courses will be taught in this program:
E-commerce
Accounting
Data Modeling
Electronic business management
Business Intelligence and Analytics Management faculty have experience managing and applying data analytics in supply chains, database concepts, and management applications. So, rest assured, you can learn from the best.
---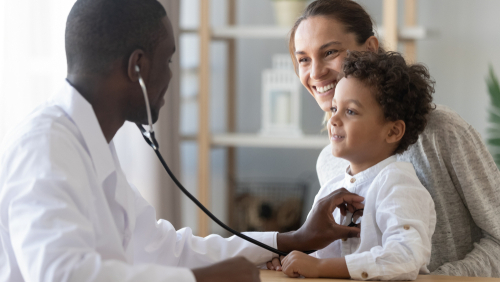 Jobs for Business Intelligence Majors
Data Analyst
A data analyst or business intelligence analyst role can provide the foundation for a career in Business Intelligence by gaining technical skills such as data modeling. They are responsible for conducting statistical analysis and implementing and maintaining databases. They also collect and analyze primary and secondary data and check trends. There is a projected growth of 22% for data analytics jobs in the next decade.
Back End Developer
In a website, a back-end developer is responsible for building and maintaining mechanisms that process data and perform actions. If you are blessed with technical skills rather than business soft skills, becoming a back-end developer might fit your bill.
A back-end role may involve extracting, transforming, and loading data to make it valuable for analysis. Reports and dashboards may be created as part of this process. A thorough understanding of the concepts and the ability to communicate them is essential for this Business Intelligence position.
Healthcare Specialist
Healthcare organizations are tasked with organizing, securing, and leveraging the vast amount of data available. Healthcare analytics is considered in this career path as a way to improve patient outcomes. You can become a healthcare specialist with your bachelor's degree in business intelligence.
Operations Research Analyst
Operations research analyst is another Business Intelligence position that you can apply for. You will help organizations streamline their operations procedures in several industries. In order to create an actionable plan, you will need to gather data from customers, staff, and other data.
Budget Analyst
An organization's financial situation can be improved by budget analysts. Almost all work settings need to hire a budget analyst, such as private firms, government agencies, and nonprofit organizations. To improve organizational spending and revenue creation, they examine past and current financial data, observe problems, and develop solutions. Budgets are also developed and monitored by them so that recommendations can be made.
Market Researcher
In this role, a Market Research Analyst will gather, analyze, and report information on products and market conditions in order to determine new markets, sales opportunities, and marketing strategies for specific products. Market forecasts are created, existing marketing plans are reviewed, potential clients are researched, and data reports are made accessible and actionable.
Benefits of Business Intelligence
Organizations are increasingly relying on Business Intelligence solutions. Entrepreneurs are aware of the benefits of their operations. And as a student, it's best to learn them too. The value of Business Intelligence lies in its ability to spot business trends and improve procedures.
Check out the following advantages of business intelligence:
Enhanced revenue.
Business Intelligence tools, methods, and practices lead to higher business revenues. Business Intelligence is one of the key metrics to consider when maximizing sales. In addition, it helps expand the company's different business departments and raise the company's profitability.
Improved customer loyalty.
A Business Intelligence system gathers and sources data about recurring customers finds patterns to continue offering what customers enjoy, and avoids offering products or services that nobody wants. Whether a company succeeds or fails depends on the satisfaction of its customers. As a result, consumers will become loyal and will return again if you leave a positive impression on them.
High productivity.
Organizational productivity is often overlooked by some businesses, compromising long-term goals. With the help of business intelligence, however, you can track your business's progress every day, achieving your quantitative goals like monthly sales.
You can detect trends and act upon them in order to change inefficient business processes. Business Intelligence also provides data on where to cut costs and unnecessary expenses. You can increase profit margins by monitoring your inventory and tweaking production accordingly.
Better business decisions.
Strategic decisions made by business owners can have a huge impact on the company's future. Data is crucial to making the right decisions, but it's not enough for them to have access to it. They must also be able to quickly understand what it means. Through Business Intelligence, stakeholders can extract the metrics and answers they need from vast amounts of data.
Better means of identifying and responding to market trends.
In Business Intelligence, unstructured data is analyzed using qualitative and quantitative metrics to help determine where, how, and why things are happening. Since you can identify the market and trends, you can respond proactively and make changes. You can also determine your business's strengths and weaknesses and assess its capabilities. There will be enough data that can reflect what business opportunities are available for you to grab.
Improved sales and marketing processes.
Customers are crucial to the success of your Business Intelligence efforts. As a result, sales and marketing will improve based on the services they request and the feedback they send. Usually, the best customers aren't necessarily the ones who spend the most. Loyal customers are the ones creating more impact on your sales and revenues. Hence, it's essential to apply business analytics and intelligence efforts in enhancing your marketing strategies.
Boosted ROI.
It is obvious that companies are certain to incur huge costs when they focus on things that do not align with the organizational strategy. Fortunately, by establishing KPIs and metrics that align with the organizational strategy, BI provides visibility into business performance. You can maximize business efficiency and make better business decisions, which all lead to a boost in your return on investment.
Waste reduction.
The truth is a lot of businesses' resources go to waste for many reasons. To ensure the success of a company, you must eliminate waste. This means getting rid of anything that does not add value. A BI approach can help you identify waste areas, therefore, improving your bottom line. You can figure out where the bottlenecks are and reduce idle time.
With business intelligence, you'll also be able to find and eliminate defects as soon as possible. You can eliminate work in progress by reducing gaps in the production process and improving forecasting methods.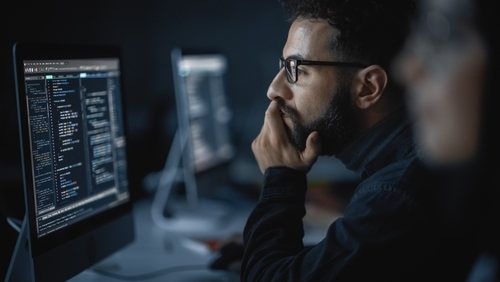 Common Business Intelligence Courses
Computer Programming
Depending on your interests, programming can also lead you in a number of different directions. This is one course to take in a Business Intelligence program. JavaScript is an example of a programming language you can learn, or you can learn how to build an information system from scratch. Software and web development specializations usually require programming courses, although they aren't required for every Business Intelligence degree program.
Information Systems
From databases to computer networks, information systems encompass a wide range of topics. As a Business Intelligence expert, it's necessary to learn some software and hardware. You can specialize in one aspect of information systems if you prefer.
Data Mining
You're likely to take multiple classes in data mining before you graduate with your degree in business intelligence. It allows you to identify trends, causes, and statistical patterns in large sets of data. This course involves learning how to mine information that will provide value for businesses and employers.
---
More Info: Best Online Bachelor's in Business Management with a Concentration in Business Administration
---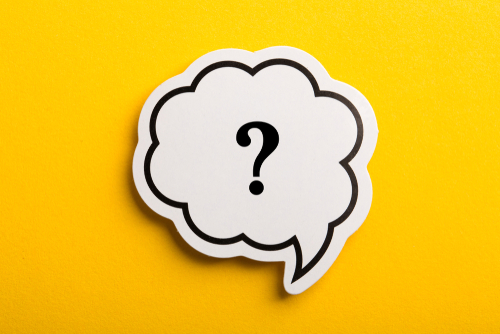 Frequently Asked Questions
What does a Business Intelligence specialist do?
To improve operations and overall profitability, Business Intelligence specialists assist businesses with intelligence and information technology solutions. IT professionals rely on them to analyze a variety of metrics and solve requests.
After graduating from an online bachelor's in business management with a concentration in business intelligence, a lot of people pursue careers in business intelligence. To identify problem areas or identify trends in sales and markets, these professionals analyze data from reports, networks, and software systems. As part of their job duties, they may compile data for other people to use or rely on this information to devise better strategies.
BI majors are also often employed as Business Intelligence developers. Primarily working with software, these professionals program, code, and debug the networks and systems that businesses rely on. Data analysts are needed in every industry, so you won't have a hard time applying for jobs and choosing where you should belong.
What are the financial aid options for an online Business Intelligence degree student?
It is possible to get financial aid if you are unable to afford college on your own. Online students have access to several financial aid opportunities too. To begin the application process, fill out a Free Application for Federal Student Aid. Check qualifications and see which ones you can apply and qualify for:
Student Loans. An applicant for a private student loan must meet a range of requirements, such as age, education, citizenship, enrollment at an eligible school, and having a good credit score and income. You may also need a cosigner for a private loan. Typically, lenders send funds directly to schools.
Grants. It's essentially free tuition money because grants don't have to be repaid. The Pell Grant is the most common. In most accredited undergraduate programs, you can easily apply for this financial aid.
Work-study programs. Although you may be enrolled as an online student, most of these jobs are on campus, so you might have to be physically close to your school.
What is the salary potential for Business Intelligence graduates?
Business Intelligence degree graduates can excel in both earning potential and job security. According to the Bureau of Labor Statistics, management analysts will have a job growth of 11 percent in the next decade. And they have a median salary of $95,290 per year.
Meanwhile, from 2022 to 2032, market research analyst employment is expected to grow 13 percent. And they earn an average salary of $68,230 per year. This is another Business Intelligence job that online graduates can keep an eye on.
Finally, you can work as a data scientist after graduating with an online degree in Business Intelligence or Business Analytics. From 2022 to 2032, data scientist employment is expected to grow by 35 percent, and they receive an average salary of $103,500 annually.
Key Points to Ponder
You'll be able to gather and manipulate data to improve business processes and profitability with a degree in business intelligence. It will require substantial management, communication, and research skills, as well as technological competence.
The bottom line of many private companies is improved through the expertise and talents of BI professionals. In addition to businesses and government agencies, BI professionals work with public data for a variety of purposes.
It's not always easy to get an internship, but many programs offer them, and they are a great way to gain experience before grad school and compete for good-paying jobs.
---
Before you go, see this: Best Online Bachelor's in Business Management with a Concentration in Business Law