Find Your Perfect School
Premium Schools is an advertising-supported site. Featured or trusted partner programs and all school search, finder, or match results are for schools that compensate us. This compensation does not influence our school rankings, resource guides, or other editorially-independent information published on this site.
A Bachelor's in Business Management with a concentration in Business Law focuses on corporate and commercial law's rules, regulations, and best practices as an undergraduate study.
Generally, Business Law focuses on commercial operations and the law. Laws relating to the formation, operation, sale, and purchase of businesses, contracts, employment laws, and intellectual property laws are all included in this list. Students can learn how to protect their company's interests while staying within the law when they study Business Law degrees.
Business Law majors are often known for their expertise in legal research, analysis, and broad knowledge of legal practices. Business or law careers are well suited for graduates after finishing a Business Management degree online, specializing in Business Law.
Quick Summarization
Through the Business Law specialization, business schools produce graduates who are experts in the legal system and regulatory policies as they relate to business operations.
The legal field offers a variety of entry-level positions, including paralegals, legal advisors, legal administrative coordinators, and risk analysts. Business analytics, human resources, and corporate consulting often hire law students with law school qualifications.
After completing a bachelor's degree in Business Law, students may also apply for master's degree programs that lead to teaching careers.
Quick audio summary:
---
Also, see: Best Online Bachelor's in Business Management with a Concentration in Contract Management
---
Methodology
With so many online Business Management degree programs emphasizing Business Law, choosing can be overwhelming! Based on the following criteria, we have gathered a list of candidates for online bachelor's degree programs in Business Law to make it easier for you. Take a look!
The Business Law programs are offered in a 100% online format, while some require in-person attendance for other academic activities and internships,
The fundamentals of Business Law are featured in its rigorous coursework, exposing students to the legalities involved, as well as the compliance requirements, in business operations,
The program boasts high academic quality and instruction because classes are kept small,
Tuition assistance and financial aid are readily available for all students,
The faculty is composed of business professionals who contribute to the field through their expertise in Business Law,
The business school or Business Law program is regionally accredited, proving full compliance with the academic standards set by accrediting agencies.
Please read our Methodology for the details of our ranking process.
5 Best Online Bachelor's in Business Management – Business Law Concentration
Arizona State University
Location: Tempe, Arizona
The Arizona State University – WP Carey School of Business delivers the Bachelor of Arts in Business with a concentration in Law that may be completed 100% online.
A Business Law online degree at WP Carey School results in a comprehensive understanding of the systematic framework of analyzing the risks and liabilities associated with businesses and their legalities. Along with the general education courses required of all Business majors at ASU, students in this program must take rigorous legal courses. In total, this program can be finished with 120 credits.
As a result of their education, graduates are well prepared to use their skills in various industries, such as new ventures and compliance for corporations and agencies.
Some of the jobs to pursue after graduation are the following:
Cost Estimator
Risk Manager
Business Analyst
Regulatory Affairs Manager
Compliance Manager
---
Lindenwood University
Location: St. Charles, Missouri
Another great institution that offers an online Business Administration degree with a Business Law Emphasis is Lindenwood University. Students can learn about key Business Law areas through their core courses integrated into the program. Consequently, students will thoroughly understand the law and how it is used in various settings.
Here are some industries requiring the expertise of Business Law graduates:
Real estate
Healthcare industry
Corporate management
Entrepreneurship
Industrial operations
Some of the major courses are:
Income Tax
Estate Planning
Risk and Insurance
Sport Law
Employment Law
Business Law
Lindenwood's unique experience distinguishes the online graduates of this program. They are well-equipped and trained to pursue challenging roles when they leave Lindenwood. In addition to providing quality education, Lindenwood University collaborates with high-achieving students who demonstrate success beyond the classroom.
---
Arkansas State University
Location: Jonesboro, Arkansas
Another 100% online B.S.B.A. – Business Law degree is available at Arkansas State University. Use it to leverage a degree in law or start paving your career in business legalities with this online bachelor's degree.
Business Law and compliance knowledge are becoming increasingly important to job candidates as diverse employers from various industries need support and help to prepare for business legalities. Learn how to make strategic, engaging, and effective decisions to keep individuals, businesses, and government entities safe.
As a student in this business management program, you'll gain an in-depth understanding of various departments and how they relate to one another. Gain an understanding of the financial aspects of business, develop strong sales and communication skills, and gain a better understanding of business strategy and operations. Even the elective courses of this online program will prepare you for a variety of careers and complement you with skills necessary in various fields.
Students of these online programs will study how popular legal culture interacts with Business Law, workplace law practices as applied to human resource management, and real estate law, including ownership, financing, leasing, development, and sale. In this online program, you are prepared to apply to law school and land a career in Law after graduation.
The following skills will be in your arsenal as soon as you graduate with their Business Law degree:
Critical thinking skills
Legal Issues knowledge
Teamwork
Human resource-related legal concerns
Legal-related research
---
Minnesota State University Mankato
Location: Mankato, Minnesota
As part of the Business Law program, students learn the fundamental legal principles affecting the business world, such as contracts, intellectual property, employment laws, and international law. Designed to prepare students to become successful entrepreneurs, leaders, and professionals who make ethical decisions based on legal information, the program empowers students to make informed and strategic decisions.
Students will also partake in case studies where they familiarize themselves and tackle specific company structures and learn how diversity impacts the world of business in a variety of ways.
Students who minor in Business Law will be prepared for various professional and business opportunities. Here are some fields that you can explore and land a job in:
Legal firms
Management
Entrepreneurship
Human Resource Management
Finance
Managerial Accounting
Real Estate
Construction Management
Students planning to attend law school or graduate school would benefit from a minor in Business Law. Aside from developing expertise in Business Law aspects, you will also hone your soft skills like critical thinking, communication, and leadership skills.
---
Washington University in St. Louis
Location: St. Louis, Missouri
In a world where business is becoming increasingly regulated, employers desire professionals with legal expertise. The Business Law concentration at Washington University in St. Louis prepares you to understand the law, interpret laws, and draft employment contracts when you are on any Business Law-related jobs. Students who are interested in learning more about how the law affects businesses and corporations should consider the Business Law concentration.
Business Law is ideal for entrepreneurs or executives who need to navigate laws and regulations related to setting up a new business or advancing their agenda. It will help you advance in your career and achieve your objectives. In order to qualify for this Business Law concentration, you must have already completed at least 12 credits of their prerequisite courses.
Here are some courses that you need to take:
Business Associations
Contracts and Negotiation
Corporate Compliance
Employment Law
International Business Transactions
---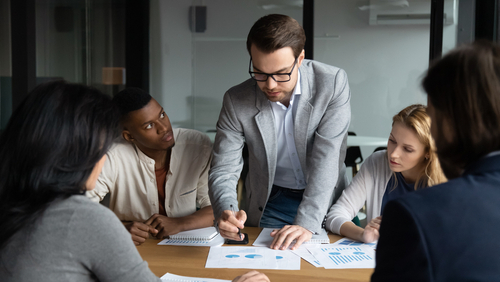 Must-have Skills for Business Law Students and Graduates
Business Law students should be keen on developing skills that are necessary no matter what their goals in life are. Whether you plan to pursue a successful law career or enter an entry-level job related to Business Law, here are some lawyer skills that you need to have:
Critical Thinking and Analytical Skills
As an employee, part of your job is to choose what would benefit your client most from the various options, avenues, and arguments available in the law. As you work to help businesses or firms, everything you do is influenced by your desired outcome, from your take on a topic to the trajectory you choose. You need to think creatively about strategies and solutions to basic or complex legal problems.
Keen Attention to Details
A successful Business Law career requires accuracy since you will handle crucial documents. If a word or phrase is misspelled or ungrammatical, the meaning of the clause or contract can be altered, and clients may feel uneasy about doing business with you.
Communication and Project Management Skills
It is essential for staff in the legal or business sector to have sturdy and reliable communication skills, both oral and written. Building relationships and engendering confidence with clients requires excellent listening skills.
In many cases, you need to exchange emails and answer phone calls pertaining to legal concerns. If you want to argue a case in court, negotiate settlements, or explain complex information to clients, you have to be a confident speaker.
---
Courses to Take in an Online Bachelor's in Business Management with a Concentration in Business Law
Federal Income Tax Law
This course introduces key concepts in federal income taxation, which are relevant to both individuals and businesses. Those who plan to practice business administration often take Taxation of Business Enterprises during the spring term. Taxation of businesses by the federal government is discussed directly in this Business Law course.
Mergers and Acquisitions
The basics of corporate M&A are covered in many Business Law programs. Many institutions go through mergers and acquisitions, and it would help Business Law students to be keen on this subject. Both transactional and litigation approaches are incorporated. Mergers and Acquisitions is a core course in the Business Law field.
Business Associations
Business Associations is a foundational course for corporate law that primarily covers the state laws pertaining to business organizations. During this course, you will learn about the laws that govern business entities. Diverse resources must be pooled together for businesses to succeed.
Intellectual Property
Regardless of whether you are an intellectual property expert or a generalist in Business Law, intellectual property is one of the most important types of business assets that are subject to special legal rules. This is another core course to take as an online Business Law student.
Corporate Compliance
Corporations and their employees are subject to various laws enforced by the federal and state governments. Students studying this area of law will gain a solid understanding of substance, as well as procedural aspects of the law. Antitrust law and environmental law are two substantive areas of law covered in the curriculum.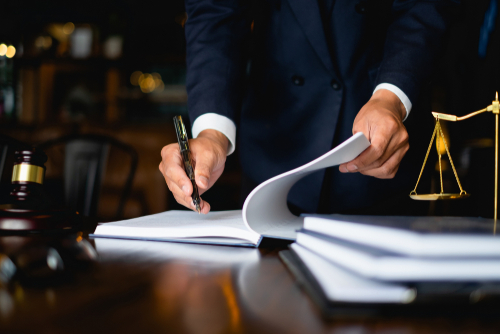 Possible Jobs for Business Law Degree Program Graduates
Professionals in the legal field can thrive in many industries. Legal services aimed at helping businesses and companies are included in the field of Business Law. Professionals with relevant business experience or who have completed Business Management programs and exploring a legal profession might be good candidates for careers in Business Law.
Check out the following possible jobs for Business Law graduates:
Business Lawyer
While you must proceed in higher education and take a bar exam to be an official lawyer, having an online bachelor's degree in Business Law is a step closer to becoming a business attorney. Providing legal advice to business clients is your primary responsibility.
Researching and representing clients in court is likely to be part of this job. In addition to preparing ownership agreements and contracts, job duties may include assisting with the preparation of other documents. You will also represent your clients in court and assist with their legal concerns and issues.
Human Resources Manager
Human Resources management is no small responsibility. With the right HR Management programs in place, businesses can improve communication within the organization, implement new policies in human resources, and ensure that regulations related to human resources are followed.
You will be in charge of managing employees, training and onboarding new hires and helping ensure internal policies and laws are maintained in the organization.
Compliance officer
A compliance officer or manager ensures that a company complies with applicable laws and regulations. As part of their work duties, they monitor company records and generate legal and regulatory compliance procedures. Governmental agencies and employees may collaborate with compliance officers.
Policy Manager
Regulatory and legal compliance is ensured by policy managers. Policies can be evaluated by a policy manager to identify improvements, new policies can be designed and implemented within the organization, and policymaking trends can be researched across different organizations and industries.
It is also common for policy managers to work closely with state or federal governments to ensure that the policies they recommend to their clients are legal.
Financial Analyst
Financial analysts conduct market research, analyze investment opportunities, and provide consulting services. An analyst's responsibility is to provide financial reports to companies. Business investment laws and regulations may also be enforced by these analysts. Therefore, you must be equipped with the knowledge and familiarity of financial laws in the industry that you're employed in.
Corporate Paralegal
Assisting a lawyer with their Business Law work is the role of a corporate paralegal. Legal paralegals often draft legal documents, prepare arguments, gather evidence, and research legal issues, much like general paralegals. In addition to paying attention to Business Laws and regulations, corporate paralegals might keep lawyers up-to-date on any critical updates.
Litigation Attorney
Litigation attorneys are lawyers who represent clients in civil court cases. Similar to business attorneys, you need to have passed the bar exam and be a certified lawyer. You will handle business disputes related to contracts or transactions, determine the legality of partnerships, and respond to former employees' claims. A litigation attorney may also develop policies for the ownership and control of public entities with shareholders.
---
Another Resource to check out: Best Online Bachelor's in Business Management with a Concentration in Business Administration
---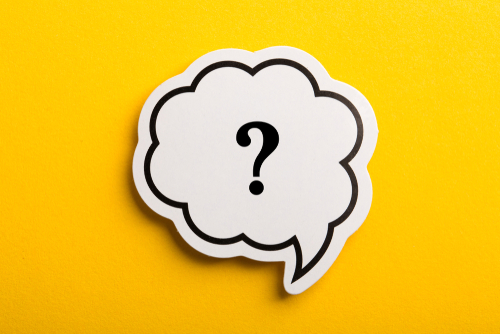 Frequently Asked Questions
What is Business Law?
A Business Law specialist focuses on the legal aspects of running a business. This may include real estate transactions, monetary transfers, and intellectual property registration and maintenance. Besides creating and implementing contracts, they can also help businesses acquire new properties and respond to lawsuits. Business administration, economics, and politics are some of the subjects candidates typically study as part of their undergraduate studies.
What is the salary potential for Business Lawyers?
Your salary potential is also more or less unlimited because Business Law degrees can lead to many potential careers. After completing your bachelor's degree, you'll likely need to complete three additional years of law school in order to become a Business Lawyer.
Generally, you must also take the bar exam. However, all these efforts can lead to a hefty salary compared to other jobs in Business Law. In fact, according to salary.com, their median page is $111,364 per year. A Business Law degree will likely lead you to work in legal services, one of the highest-paying fields.
What are the prerequisites for an online Bachelor's degree in Business Law students?
Students applying to top Business Law schools will often need to demonstrate that they have previously excelled in their classes, especially in English and history. Applicants must provide copies of both their undergraduate transcripts if any, as well as any test results.
Several Business Law degrees are conducted entirely in English, so international students must also demonstrate their English proficiency. The program may also require you to demonstrate proficiency in another language. Applicants must also write an essay and gather letters of recommendation from advisors or professionals who can attest to their skills or character.
Key Points to Ponder
Business Law is concerned with making the marketplace fair and giving everyone a chance to succeed. In the event that someone limits or interferes with the rights of either companies or customers, business owners have the right to take the matter to court, and Business Law specialists can help them.
As a Business Law graduate, you can become a business lawyer, financial analyst, human resource manager, paralegal, compliance manager, or risk analyst.
Business Law students learn how to work with small and large corporations. The law that governs business practices will be explained in detail, including how businesses can sell and buy real estate, sue or be sued, and enter into contracts or agreements.
---
Don't leave… Check this out first: Best Online Bachelor's in Business and Management with a concentration in Entertainment Management