Find Your Perfect School
Premium Schools is an advertising-supported site. Featured or trusted partner programs and all school search, finder, or match results are for schools that compensate us. This compensation does not influence our school rankings, resource guides, or other editorially-independent information published on this site.
In an organization, a contract manager oversees the creation of contracts between the company and a supplier, vendor, employee, or customer. Aside from that, a contract manager must prepare, analyze, and negotiate contracts with stakeholders. A well-crafted contract can be the foundation of a successful business relationship, while a poorly written one may lead to costly legal disputes and damaged reputations.

Take a look at this: Best Online Bachelor's in Business Management with a Concentration in Business Law
---
When pursuing a career in contract management, obtaining a bachelor's degree is the most important step you need to take. Top-rated schools offering online bachelor's degrees in Contract Management allow students to gain insight into the industry while acquiring the right skills.
When pursuing a career in contract management, obtaining a bachelor's degree in this field is the most important step you need to take.
Fortunately, the rise of online education has made it easier than ever to pursue higher education from the comfort of your own home. There are now a wide variety of top schools offering online bachelor's degrees in contract management, allowing students to gain the skills and knowledge they need to excel in this field.
Quick Summarization
A bachelor's degree in Contract Management offers several benefits, including rewarding job opportunities, transferable skills, improved career prospects, and professional development opportunities. Overall, a degree program in this discipline will equip you with the knowledge, credentials, and skills necessary to succeed in this field.
Quick audio summary:
Methodology
When choosing the best schools that offer online Bachelor's degrees in Contract Management, it's crucial to consider various factors that affect the quality of education and overall experience.
Here are some key points we considered in putting together this list of powerhouse business schools and programs:
Academic reputation. Schools offer top-quality college education with comprehensive online or blended coursework featuring the fundamentals of Contract Management, that marries the principles of operations management and organizational management for well-rounded learning.
Delivery format. The schools listed here must offer distance learning or a hybrid delivery format to ensure students' flexibility. There must also be the availability of synchronous and asynchronous learning opportunities.
Flexibility. Aside from online classes, a college or university must also be flexible with credit transfers. The school should allow students to transfer their credits from another school to reduce their tuition and other fees.
Cost of education. Each college or university's tuition rates, financial aid opportunities, and other sources of funding are examined to make pursuing an online bachelor's degree in Contract Management more attainable for everyone.
Faculty expertise. Every school's faculty member's educational background, professional experience, and research interests are also verified. Additionally, the faculty members' publications, conference presentations, and other scholarly activities are checked to assess their commitment to excellence in their field.
Job placement rates. Schools provide guidance on students' career choices, alumni networks, and job placement to determine every student's chances of succeeding in the Contract Management field.
Accreditation. The college or university must have the appropriate accreditation from reputable academic agencies to ensure the highest standard of teaching.
Explore our process of selecting the best business schools and programs! Visit our Methodology page.
4 Best Online Bachelor's in Contract Management
American Military University
Location: Charles Town, West Virginia
American Military University offers the Online Bachelor of Arts in Government Contracting and Acquisition, a degree program that offers a rigorous study of government contracting within various military and civilian defense operations and federal agencies. This program is based on the National Contract Management Association's Contract Management Body of Knowledge.
AMU's online coursework for its online bachelor's degree in Contract Management emphasizes the criteria and process the government imposes to assess and choose contract proposals in accordance with the Defense Federal Acquisition Regulation Supplement (DFARS) and the Federal Acquisition Regulations (FAR).
What you will learn from this online degree program:
Develop an in-depth understanding of private and government contracting principles and be able to explain thoroughly the Joint Theater Support Contracting Command.
Know how to use and apply a contract audit.
Be able to explain the contract requirements, contingency contracting authorities and structure, types of contracts, and the acquisition process and cycle.
Be able to prepare annual Defense Contract Audit Agency (DCAA) audit reports indicating the agency's activities for the previous fiscal year.
Be able to understand the elements of overhead costs and then use learning curve analysis, statistics, and simple regression analysis to compute a cost and price objective.
---
Norwich University
Location: Northfield, Vermont
The Norwich University BS in Business Administration – Concentration in Procurement and Contract Management offers management solutions for the modern world. The BS Business Administration program aims to create a strong academic foundation in general management practices and principles. It also aimed at harnessing the leadership potential of business professionals from all kinds of industries.
This degree is for students who have earned 30 credit hours of coursework in college or professional or military training. Its courses focus on the relationships of various key business administration functions and, at the same time, enhance students' critical thinking, management, and communications skills.
Other concentrations offered for this bachelor's degree include:
Accounting
Financial Services Management
Cyber Security Management
Human Resource Management
Supply Chain Management
Leadership Studies
All classes at this university are fully online. A typical Acquisition and Contract Management program can be completed within 18 months. It will culminate in a capstone course that will solidify all majors' knowledge of business administration functions through a business plan. Learners will also have the opportunity to customize their degrees to suit their career and professional goals.
---
Strayer University
Location: Birmingham, Alabama
Strayer University's Bachelor of Business Administration with an Acquisition and Contract Management Concentration can help students hone their skills in bargaining and negotiating agreements.
This program takes 11 weeks to complete and is an online degree program that lets students earn a degree in Contract Management on their own terms.
This university is accredited by the following agencies:
This school has also been named by the National Security Agency (NSA) as a National Center of Academic Excellence in Cyber Defense (CAE-CD). Aside from that, NSA has validated Strayer University's MS in Information Security and Assurance (MSISA) curriculum, which is aligned with the areas of study that have been validated by experts in contract management.
Graduates of this program become skilled in demonstrating the following:
Successful application of the principles of contract management.
Successful integration of various business disciplines and contract law and relevant solutions to solve issues on contract life cycle management.
Successful execution of the entire Contract Management process.
In-depth knowledge of the contract life cycle management process, common quality assurance and control mechanisms, and principal activities involved.
---
Trident University
Location: Cypress, California
Earn your BSBA or Bachelor of Science in Business Administration from Trident University and gain skills and experience in general business functions. This online degree program focuses on learning that is designed on a case-based approach, ensuring an education that readies students for real-world work.
Trident University's online degree in Business Administration provides a concentration in Contract Management, which focuses on the core courses, including Federal Acquisition Regulations, Fundamentals of Purchasing and Purchase Management, Business Law, and Principles of Government Contracts.
Other concentrations include:
Project Management
Logistics
Human Resource Management
General Business
Some of the learning outcomes of this online degree program include:
Being able to analyze the impact of various global forces on business practices.
Use data-driven analysis to make crucial business decisions.
Leverage technology to collect and analyze information.
Demonstrate communication skills in business environments.
Evaluate the impact of diversity and culture on business practices.
Use business models, concepts, and theories and use them as a guide in analyzing situations and problems.
This program is also accredited by the Accreditation Council for Business Schools and Programs (ACBSP)
---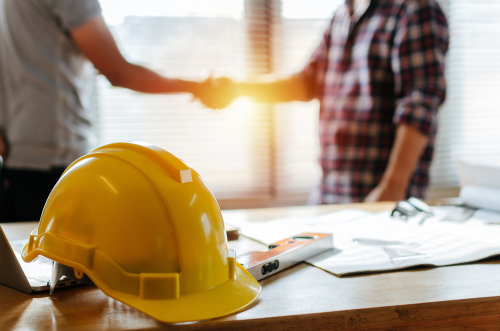 Being a Certified Contract Manager
To be a contract manager, earning certification would be the most important step to take to pursue and advance in your chosen career.
These are some of the government contractor certifications you can pursue:
A government contractor certificate may not be required by the federal government or most businesses. However, a government certificate for Contract Management can make it easier for you to qualify for certain opportunities. This also gives an edge over other candidates who do not have a government contractor certificate.
Aside from that, it shows how much you are committed to ensuring that you comply with the requirements and uphold the standards set by the Federal Acquisition Regulation (FAR).
Typical Career Path of a Contract Manager
Beginner Level
People who are considered beginners in the field of Contract Management are usually assigned to low to moderate-risk contracts and agreements. You will also be tasked to review solicitations and prepare responses for bids, contract modifications, and proposals.
As a beginner, you will work under the supervision of an Expert Practitioner, be a chapter committee volunteer, attend chapter events with other professionals, and take basic courses in Contract Administration, Cost and Price Analysis, and Contract Law.
At this level, you have basic knowledge of corporate procedures and policies, applicable international contract law, Uniform Commercial Code, public contract acquisition law and regulations, and contracting concepts. You are also expected to have developed strong communication and analytical skills. Plus, you will be required to be a Certified Contract Management Associate (CCMA).
Journeyman
You will be considered a journeyman after gaining three or more years of experience in the Contract Management field. At this level, you will be dealing with more complex contracts that require more judgment and thought.
As a journeyman, you will be supervised by a manager or Expert Practitioner and be considered a federal employee or for a limited Contracting Officer warrant. You will also need to take advanced courses, such as Contract Administration and Cost and Price Analysis. You will study for the Certified Commercial Contracts Manager (CCCM) or Certified Federal Contracts Manager (CFCM) certification exams. Moreover, you will need to consider taking the Contract Management Leadership Development Program if you have worked in the industry for over four years.
Some of the most important skills you will gain at this level include being able to draft moderate to complex contractual instruments, having expert knowledge of the Uniform Commercial Code, contracting concepts, and more. Plus, you'll be able to develop strong analytical and communication skills, as well as leadership, presentation, and team-building skills.
Expert Practitioner
By the type you reach this level, you will already have an incredibly high strategic impact on agencies and corporations. You will be responsible for handling critical contractual information and obligations of high risk and visibility. Additionally, you will be required to have a higher degree of creative and independent judgment applied to the agency or company's highest-level objectives and goals.
As an expert practitioner, you will be under a corporate or agency manager. You can serve as President or other executive position for your NCMA chapter for a term. You will receive an unlimited Contracting Officer warrant and earn an MBA or other relevant studies if you have been in the profession for more than eight years.
For the skills and abilities, you will have gained the ability to influence decisions made by senior corporate management, have excellent leadership, team-building, and presentation skills, and be able to perform in complex business environments with various functions. On top of that, you will have a global perspective of technology and the business environment.
Manager
Aside from having the technical knowledge of an expert practitioner, you must also be able to mentor and manage subordinates, and serve as an advisor in your local NCMA chapter.
As a manager, you will need to enhance your abilities by earning a master's degree in business. By this time, you will also have become a Certified Professional Contracts Manager (CPCM). You will deal with moderate to high-risk contract activity, which may be non-routine and require specialized contract techniques and vehicles to achieve the objectives and goals of the business. You will also provide authoritative guidance to contract subordinates and internal business teams on the objectives and goals of the business.
A manager is expected to have the ability to train and supervise contract professionals with lesser experience. You should also be able to know and develop the necessary contract skills for your assigned function. Similarly, you need to have a robust knowledge of corporate procedures and policies and identify the necessary improvements to established policies and carry out implementation procedures for the rest of the organization.
Senior Executive
Your number one responsibility as a senior executive is to manage contract professionals at the highest levels. You must also supervise their activities, including complex contractual arrangements that are considered of great importance to an agency or corporation. As a senior executive, you will serve on an NCMA national committee and speak at national events.
Once you become a senior executive, you will have reached success in the Contract Management field. Because of this, you will be required to establish the highest-level contract processes and policies to ensure all corporate expectations are met. You will also need to approve and implement new and revised processes and policies relating to contracts and participate in the development of business divestitures, alliances, and acquisitions.
By this time, you will be able to establish and implement departmental objectives and goals and gain strong leadership and presentation skills. You will also be able to enhance your delegation and management abilities. Plus, you will be required to be a Certified Professional Contracts Manager (CPCM).
---
Know more: Best Online Bachelor's in Business and Management with a Concentration in Entertainment Management
---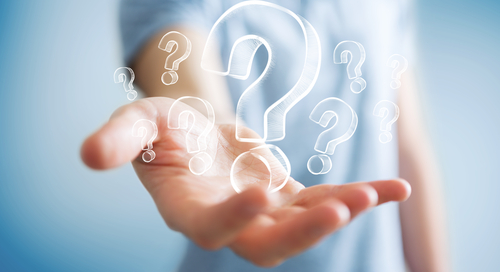 Frequently Asked Questions
What is the required education and experience for a Contract Manager?
You will need to earn the following degrees and gain relevant experience, such as the following:
A bachelor's degree in Business Administration, Acquisitions and Contract Management, or a related field
Certifications awarded by the National Contract Management Association (NCMA), such as the Certified Commercial Contracts Manager (CCCM), Certified Professional Contracts Manager (CPCM), and Certified Federal Contracts Manager (CFCM)
Relevant experience in preparing and managing contracts.
Is it a good idea to pursue a Contract Management MBA upon completing the undergraduate program?
With a master's degree in contract management, you will have more career options to choose from both in the public and private sectors. This is because you will be able to successfully navigate the life cycle of a contract for businesses, government contract law and policies, trades, and legal compliance.
Once you earn an MBA, you will be qualified for the following management occupations that make huge annual salaries:
Chief Executive – $179,520
Compensation & Benefits Manager – $127,530
Construction Manager – $98,890
Human Resources Manager – $126, 230
Labor Relations Specialist – $77,010
General & Operations Manager – $97,970
Key Points to Ponder
A bachelor's degree in Contract Management can open wonderful possibilities for you in terms of career choices and the highest annual median income.
Contract managers are highly in-demand because every organization needs a specialist who knows the best practices relating to contracts.
Contract managers are required to understand external laws and regulations, as well as the internal policies of the businesses they work for.
---
Don't go! Check this out first: The Best Online BS in Legal Studies Degrees