Find Your Perfect School
Premium Schools is an advertising-supported site. Featured or trusted partner programs and all school search, finder, or match results are for schools that compensate us. This compensation does not influence our school rankings, resource guides, or other editorially-independent information published on this site.
Some people are interested in entering the legal field but have no interest in being an attorney or have no means of attending law school immediately. If so, you should consider enrolling in an online legal studies program accredited by the American Bar Association (ABA).
---
Quick Summarization
An online bachelor's in a legal studies degree program is established for students who desire to work in the legal area but may have closely linked career options in mind. Students working in this industry can major in legal studies to further their education or acquire new practical skills. Some people might also choose to major in political science or law.
Students can hone their legal research and writing skills in this curriculum and their ability to wade through complex legal texts and records to become competitive in the paralegal profession. This field of study is frequently a good fit for those with strong analytical, organizational, and written communication skills.
---
Use These Quick Links To Explore The Top Schools Easily:
Methodology
If becoming part of a legal team, and working for or contributing to the legal system is of interest to you, an online bachelor's in Legal Studies can help you get a foot in the door! To earn the degree and excel academically, take a look at these online colleges that are considered the most outstanding of the bunch, owing to their Online BS in Legal Studies program features:
Offered in either 100% distance learning classes or blended format, making it an efficient choice for working adults
Prepares undergraduates for a wide range of careers in the legal arena, with rigorous coursework that emphasizes the many facets of law as a discipline as well as ethical legal practice,
Develops students' teamwork, communication skills, critical thinking, and problem-solving abilities that are needed in the professions associated with Legal Studies,
Promotes teamwork and collaborations with others, creativity and imagination, media communication laws and ethics,
Features an easy-to-use Learning Management System with 24/7 access to technical assistance,
Facilitated by a panel of well-credentialed Legal Studies instructors, most of whom are in the practice and hold terminal degrees,
Offers Federal Financial Aid programs to assist qualified online undergraduate students in funding their education,
Provides ease of credit transfers,
Features Student Help programs to help learners excel in their undergraduate studies or navigate their options in the field upon graduation,
Meets the proper accreditation requirements to prove adherence to online teaching standards,
Affiliated with the legal community, and well-regarded in the legal circle.
See our Methodology page for more details.
---
19 Best Online BS in Legal Studies Degrees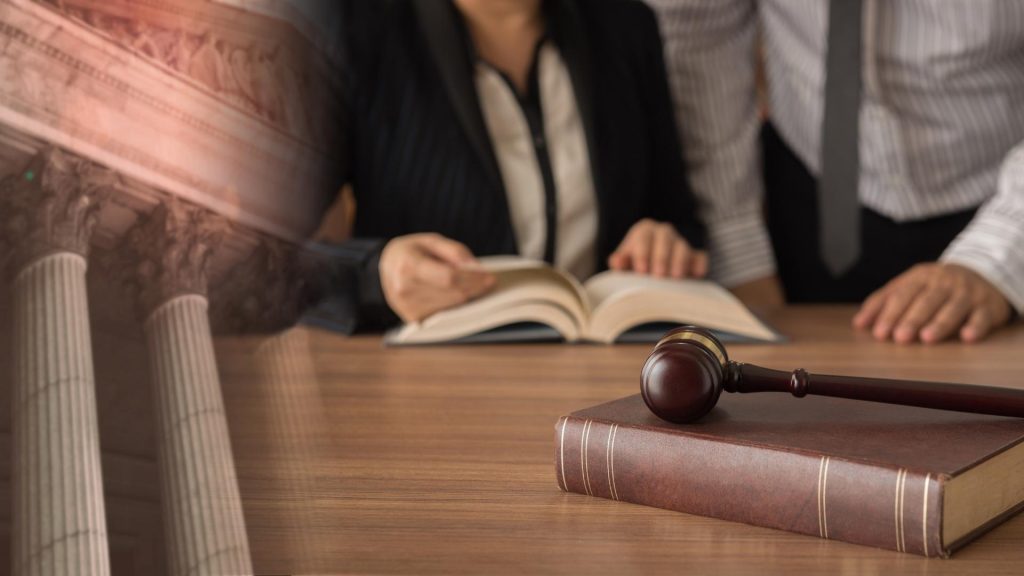 Abraham Lincoln University
Abraham Lincoln University offers an online BS in Legal Studies that will enhance the skills and knowledge of prospective students to open better career opportunities as paralegals or continue studies in law school.
This online bachelor's degree in legal studies will allow students to understand the legal systems through core courses and legal specialty courses. Additionally, this degree will prepare graduates to sit for the National Association for Legal Assistants Certificate exam, which will help them stand out from their counterparts in applying for jobs.
Core courses include:
Introduction to the Legal Profession
Contracts
Criminal Law
Legal Research
Tort Law
---
Abraham Public University
American Public University is long known for its online programs, one of which is the online BS in Legal Studies degree program. This online legal studies degree is specifically designed for busy adults or those preparing for law school or pursuing careers as legal researchers, paralegals, and investigators.
Students can connect with other legal students to talk about coursework that involves discussion on the legal system, such as legal research, case law, legal writing, legal ethics, and law foundations.
Classes typically last 8 to 16 weeks and are held once a month. Courses include:
Introduction to the Courts
Corporate Law
Constitutional Law
Administrative Law and Policy
Civil Practice and Procedure
---
Bellevue University
Bellevue University's online BS in Legal Studies is a degree program that will improve students' abilities and understanding of the field through practical experience and theoretical knowledge. This online bachelor's in legal studies will also prepare students for a law degree in the future or become successful legal assistants in law firms.
This degree program aims to teach students how to think critically, comprehend legal ideas, and apply ethical precepts as required by law in real-world situations.
The entire legal studies degree program is cohort-based, encouraging students to get involved in groups with similar goals.
Courses consist of:
Constitutional Law, Liberty, and Emerging Policy
Theory and Practice of Law
The American Criminal and Civil Legal Systems
US Legal System and Judicial Process
Professional Responsibility and Ethics in Law
Judicial and Administrative Practices: Civil and Criminal Justice Procedure
---
Berkeley College
Berkeley College's BS in Legal Studies is an online degree that prepares students for possible future careers in legal and paralegal professions. Students enrolled in this online program will be able to maximize their practical skills in law and legal assisting and be more knowledgeable regarding diverse societies, allowing them to see things from multiple perspectives.
Additionally, students will be able to demonstrate their understanding of advanced law concepts and apply them in analyzing legal issues in the real world.
Berkeley's online bachelor's in legal studies includes courses in:
Real Property Law
Torts
Civil Litigation
Introduction to Law
Contract Law
---
Davenport University
Davenport University's online BS in Legal Studies is an excellent fit for online students who completed an associate degree in legal assistant or paralegal. While online courses are available online, online students still need to participate in internships and hands-on classroom activities to enhance their skills further to become legal assistants or pursue law degrees.
Additionally, Davenport University provides legal support services for the underserved population, which is a big help for students in need.
The 120 credits coursework includes:
Microcomputer Applications
Legal Research
Law Office Technology
Torts Law
Estate Planning and Probate Law EL
Family Law
---
Herzing University
Herzing University offers one of the best legal studies programs. The BS in Legal Studies degree program at Herzing gives students the fundamental skills necessary for positions in government agencies, paralegal offices, businesses, and law firms.
It also attempts to prepare students for real-world scenarios regarding case reviews and investigations, complex decision-making in various settings, report preparation, and delivery of legal arguments. Online students must finish a project management course to demonstrate their knowledge before graduation to ensure that they can provide better legal services in the future.
The 126 credit hours curriculum includes:
The Digital Firm and Business Communications
Legal Office Administration
Introduction to Legal Assisting
Contract Law
Torts
Family Law
Civil Litigation
---
Hodges University
Hodges University offers a fully online BS in Legal Studies degree that provides pre-law courses for students looking to continue to graduate school for a law degree or Juris Master's. This online degree program is best for busy working adults who want to study at their own pace while still receiving a high-quality education.
Additionally, if you already have an associate's degree in legal assistant or paralegal, you can transfer credits to lessen the timely completion of your bachelor's degree.
Legal Studies instructors with extensive teaching expertise teach small online classes. Included in the 120-credit curriculum are:
Fundamentals of Law
Introduction to Criminal Justice Systems
Criminal Law
American National Government
Statutory Interpretation
Criminal Justice and Public Policy
Data Privacy and Social Media
Identity Politics and the Legal System
---
Indiana State University
ISU's BS in Legal Studies is a hybrid program that provides students with a solid basis for success in graduate-level studies and law school. Students must take lessons in analytical thinking, interpersonal communication, and reading comprehension in addition to the requisite specialty courses. Furthermore, online students are also eligible for financial aid.
The program curriculum includes:
Advanced Litigation Skills
Civil Procedure
Interviewing and Investigating
Legal Research
---
Liberty University
Liberty University features an online BS in Paralegal Studies, considered one of the leading online learning paralegal degrees that prepare students for supervisory paraprofessional careers. Along with understanding the fundamentals of governance and specialized knowledge of the numerous fields of law practiced today, you will acquire practical legal research and writing abilities that are essential to your career.
Through these online paralegal studies, you'll become better legal assistants to law firms, government agencies, and businesses, among others.
The 120-credit coursework includes topics like:
Criminal Law
Jurisprudence
Constitutional Law
Judicial Process
Persuasive Argumentation
---
Purdue Global University
Purdue Global University offers several law-related careers, one of which is the online BS in Legal Support and Services that helps students become better assistants and have higher chances of being promoted to supervisory positions.
This online legal studies bachelor's degree program provides a solid academic foundation focusing on analytical thinking, reading comprehension, and communication abilities. Students will learn the fundamentals of legal theory and practice, as well as the vast legal knowledge and practical study areas necessary for numerous careers inside and beyond the legal field.
The 180 credit hours include courses in:
Legal Research and Writing
Business Law
Legal Philosophy
Ethics and the Legal Environment
Alternative Dispute Resolution
---
Regent University
Regent University's online BS in Paralegal Studies is one of the most comprehensive online legal studies degrees. This online learning program will prepare you for a paralegal or legal assistant career.
Additionally, you'll be able to understand paraprofessional positions and procedures through foundational courses, allowing students to practice advanced legal writing, handling legal documents, and other skills they need to succeed as legal professionals.
Courses include:
Legal Research & Writing
Introduction To Judicial Systems
Investigation In Litigation
Law Office Environment
Civil Litigation
Criminal Law & Procedure
---
South University
South University's BS in Legal Studies is a hybrid degree program that will enhance your skills in becoming a better legal assistant upon graduation. You will gain solid foundational knowledge in the field through general education courses, theoretical legal principles, and real-world legal applications, improving your analytical and critical thinking ability.
You also learn how to handle complex assignments under the guidance of a certified attorney with the program's in-depth legal coursework.
Courses included are:
The Legal Field: Law and Ethics
Torts and Remedies
Civil Litigation
Family Law
Estate Planning and Probate
Criminal Law
Computers in the Legal Office
Employment Law,
International Law
Contract Law for Paralegals
Criminal Procedure
---
SUNY-State University – Canton
The State University of New York – SUNY Canton offers an online BS in Legal Studies that prepares students for the professional field through comprehensive online coursework and internships.
During the training, SUNY students will work in law firms under the supervision of an attorney or licensed and certified legal assistant, which will help them create a vast network to achieve career goals after graduation. Rather than focusing solely on the law, students will also have business-related coursework to help them land jobs beyond legal firms.
Courses include:
Business
Criminal Justice
Immigration Law and Border Control
Negligence and Intentional Torts
Law Enforcement Leadership
Legal Issues in Emergency and Disaster Management
Trial Courts
Rules of Evidence
---
Stevenson University
Stevenson University offers an online BS in Legal Studies to help students, especially working adults, pursue legal professions or continue to law school for a graduate degree program. Graduates will be able to demonstrate practical skills needed for the field to provide the best legal assistance to offices in need of legal assistants. Busy working adults can tailor their curriculum based on their needs, interests, and schedules. Additionally, students can earn a second bachelor's in legal studies.
Featured courses include:
American Government
Torts
Estates and Trusts
Contract Law
Business Organizations Law
Civil Litigation and Pleading
---
St John's University
St. John University's online BS in Legal Studies is known for producing legal assistants for federal government agencies, court systems, and private non-profit organizations. This online bachelor's degree in legal studies teaches students the fundamental academic skills of research, writing, and analytical thinking via the analysis of current legal problems and the ethical and legal limitations under which legal practitioners function.
Furthermore, the university provides several internship opportunities to its students to practice their knowledge and skills before stepping into the professional world.
Students study several legal courses, including:
An Introduction to Legal Studies
Litigation Practice (Civil)
Legal Ethics
Trial and Appellate Advocacy
Social Justice Advocacy
---
University of Cincinnati Online
UC Online's BS in Law and Paralegal Studies is taught by practicing attorneys that will teach you all the ins and outs of paralegal procedures, which include enhancing your legal skills, such as writing, research, and legal document organization.
Over and above that, you'll have the flexibility and freedom to complete the coursework at your own pace; this is especially beneficial for working students. The school also provides financial aid for qualified students.
Courses included are:
Introduction to Legal Studies
Family Law
Law Office Technology
Civil Litigation
Corporate Law & Business Organizations
Estate Planning & Probate
Civil Litigation II
---
University of Maryland Global Campus
UMGC's online BS in Legal Studies equips students with a comprehensive understanding of the American legal system and develops their skills in demand for the legal profession. This includes fact-finding and analysis, legal research and writing, and computer proficiency pertinent to the area.
Upon graduation, students can enter the workforce immediately or continue to a master's degree and proceed to become an attorney or lawyer.
To better enhance student skills and knowledge, this online legal studies degree includes courses, such as:
Introduction to Law
Torts
Domestic Relations
Criminal Law and Procedures
Litigation
Techniques of Legal Research
Advanced Legal Writing
Contract Law
Advanced Legal Practices
Legal Writing
Legal Ethics
---
University of Central Florida
An online BS in Legal Studies program offered by UCF seeks to equip students by disseminating conceptual knowledge and abilities to effectively conduct legal research, conduct analysis and evaluation, and create legal documents.
Students will be able to comprehend legal principles, conduct legal research, understand legal procedures, and apply critical thinking to legal problems in a law firm after completing this degree program.
Online courses include:
Advanced Legal Writing
Techniques of Legal Research
Contract Law
Criminal Law and Procedures
---
William Woods University
William Woods University offers an online BS in Paralegal Studies that serves as a student's way to graduate school or the first step to a legal career. This program includes a rigorous curriculum that will teach students the skills and knowledge they need to meet and achieve their career goals.
Students can work online with their peers, exchanging knowledge and developing strategies and abilities they will use when they graduate and start working.
Online coursework includes:
American legal system
Delivery of legal services
Substantive and procedural law
Legal interviewing and investigation
---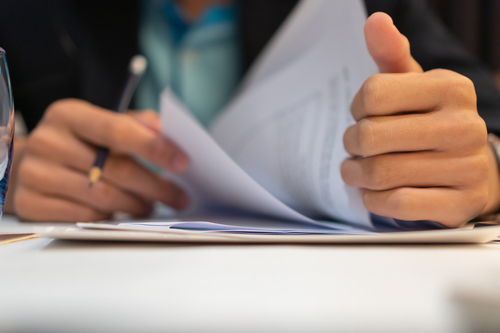 BS in Legal Studies Common Courses
Legal Ethics
The majority of programs demand that students pass a legal ethics course. Learners investigate the ethical standards that attorneys uphold. Through case studies and theory-based studies, students also analyze more ethereal ethical issues.
The American Legal System
In this course, students study the development of federal and state law and how American legal systems work. They look at past policy changes and how they affected practices now.
Criminal Law and Procedures
Many lawyers develop a practical knowledge of criminal justice theory and practices. The research, morals, and tactics that go into a successful criminal defense and prosecution are taught to students.
Legal Research
Since legal research is one of the most crucial skills in the legal profession, this course enhances the student's ability to research published legal materials and acquire evidence to support cases. Students discover and assess pertinent evidence from legal papers in this course.
Litigation
This course thoroughly examines civil litigation and the Federal Rules of Civil Procedure. The goal is to effectively and morally support the litigation process by using technology and administrative best practices to interpret and apply the law to develop case strategies and communicate with those working in the legal system.
Specialty Law
This course allows students to choose a concentration on law, such as family law, contract law, criminal law, civil law, real estate law, and women and the law, among others.
BS in Legal Studies Common Career Paths
Paralegal and Legal Assistant
Paralegals and legal assistants support attorneys by compiling, arranging, writing, transcribing, and acquiring pertinent legal papers. They communicate with attorneys, witnesses, and clients while researching current laws to inform cases. Additionally, they might write reports and other legal documents, like contracts.
Average Annual Salary: $56,230
---
Legal Secretary and Administrative Assistant
These professionals provide numerous administrative tasks and assistance to attorneys and paralegals. They use the correct grammar and wording while composing legal documents and letters, such as subpoenas, motions, and summonses. They converse with clients, attorneys, and other legal experts as well.
Average Annual Salary: $54,180
---
Nonprofit (Social and Community) Manager
Numerous non-profit groups promote criminal justice reform or the interplay between law and public policy. Some people with a background in legal studies don't work directly in the legal sector, but they use their understanding of the sector in non-profit organizations. These experts might organize fund-raising campaigns, manage spending allocations, interact with corporate sponsors, and manage everyday operations.
Average Annual Salary: $74,000
---
Court Reporter
It is frequently necessary to record and transcribe court proceedings like hearings and depositions. Court reporters record and transcribe speech using specialized tools like stenography machines while also taking notes.
Average Annual Salary: $60,380
---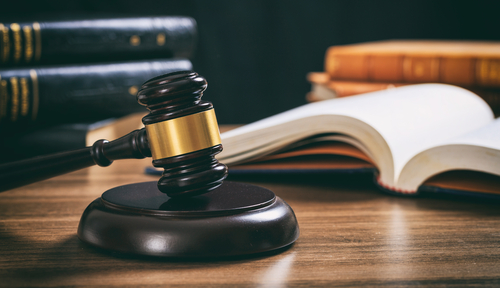 Frequently Asked Questions
Are legal studies majors worth it?
Studying legal studies is worth it. For one, the future is promising for legal assistants. There is a greater need for legal assistants in larger cities with higher salaries. The career prospects of legal assistants are stronger than those of non-specialist assistants.
Can paralegals and legal assistants become lawyers?
Absolutely! A variety of factors will ultimately help your professional goals to become a lawyer if you dip your toe into the legal waters as a paralegal or legal assistant.
What comes after being a legal assistant?
Within a law firm, paralegals can potentially obtain the title of manager. Many students choose to become paralegals and legal assistants as their first step in a legal profession; for some professionals, going to law school and becoming an attorney is a logical next step.
What are the highest-paying jobs with a BS in legal studies?
The average annual pay for paralegals and legal assistants working for the federal government was $56,230, while that for those working for financial and insurance companies was $88,571, according to the Bureau of Labor Statistics. The median yearly pay for social service managers working for local government agencies was $74,000.
Continually working toward a graduate or professional degree frequently opens doors to better-paying positions. For instance, the Bureau of Labor Statistics reports that the median annual salary for postsecondary educators was $79,640. Lawyers made $127,990 yearly, compared to a median salary of $152,590 for individuals working for federal government agencies.
How many years of education must a hopeful complete to become a lawyer?
It typically takes seven years to become a lawyer. Four-year university education is required for future attorneys, followed by three more years of law school. The procedure typically includes six to twelve months of on-the-job training while the applicant works under the supervision of an experienced attorney.
---
In Conclusion
If you're interested in a law career, you should pursue an online Bachelor's degree in legal studies. It can lay the foundation for attending law school or provide you with the training required to pursue other legal-related careers, such as a paralegal or legal assistant. However, the subject is far more extensive than that.
An online BS in legal studies does not only cover courts and contracts, but you'll study topics including professional ethics, criminal process, torts, real estate law, and legal writing. The good news is that the field's breadth won't force you to choose a single career.
---
Additional Resources: