Find Your Perfect School
Premium Schools is an advertising-supported site. Featured or trusted partner programs and all school search, finder, or match results are for schools that compensate us. This compensation does not influence our school rankings, resource guides, or other editorially-independent information published on this site.
Entertainment Management is a relatively new discipline in the field of Business Management. Its growing popularity prompted many business schools to offer it as a Bachelor of Science or as a specialization in a Bachelor's in Business Administration or Business Management degree.

The entertainment management curriculum is generally designed to provide students with knowledge, skills, and confidence to take on management roles in the entertainment sector, which includes theaters, museums, cinemas, broadcast media companies, art galleries, and sports events.
As management programs, the BS, BA, and BBA curricula for Entertainment Management degrees offer courses that expose you to strategies for managing an entertainment or show business, including the management of artists, venues and shows.
But if you choose to enroll in a BBA with a concentration in Entertainment Business online degree program, you will be taught extensive general business management lessons, including operations management, managerial accounting, financial management, marketing management, business communication, and human resource management.
Quick Summarization
A bachelor's degree in Business Management with a concentration in Entertainment Management can be your key to career opportunities not only in entertainment but in all other industries.
The Bureau of Labor data indicates the employment of people in the entertainment and sports industry will grow by 13 percent from 2022 to 2032. This growth, combined with the need to replace workers who leave the occupation permanently, will result in the availability of more than 106,800 job openings each year for the same period.
Quick audio summary:
---
Take a look: Best Online Bachelor's in Business Management with a Concentration in Contract Management
---
Methodology
If you love show business, are passionate about managing human and other resources in the entertainment and show business, and are adept at analyzing and solving problems, enrolling in a bachelor of business management with a concentration in entertainment management would provide you with a promising career.
As an aspirant for a bachelor's degree in entertainment management, you need to ensure that the program you intend to enroll in can help to make your academic and career goals a reality.
We decided to do research for you! Our list consists of one BBA in Entertainment Management and four traditional, on-campus BBA programs. We selected the business schools offering Entertainment Management degree programs and specializations based on the following factors:
Online Availability. We included the BS and BA programs in Entertainment Management because they're the ones currently available online.
Accreditation. Accreditation is one of the primary elements you must consider when choosing an online undergraduate program in the entertainment business. This means the program is regionally accredited and compliant with the U.S. Department of Education's educational standards. Accreditation also counts as a factor for course credit transferability and the student's eligibility for federal financial aid.
Academic Quality. Through the mentorship of experienced, knowledgeable, and skilled professionals, an online program should be able to mold entertainment management majors into creative thinkers and problem solvers. It should offer coursework in fundamental business subjects like accounting, finance, and marketing. It should be able to develop and hone its online students' talents and business skills by offering courses in creative industries such as cinema, theater, and television.
Harnessing of Professional Skills. Furthermore, an online undergraduate program in entertainment management should be able to provide students with the skills and confidence to assume specific responsibilities in the entertainment business, such as PR manager, event coordinator, social media manager, etc.
Availability of financial assistance and credit transfer opportunities. An online business school offering a Bachelor's in Entertainment Business program should provide financial assistance and recognize credits earned from other regionally or nationally accredited business schools. It can help to reduce student tuition fees, particularly for out-of-state students.
Online Flexibility. An online bachelor's program should provide online students with easy and convenient access to their coursework.
Read our Methodology page and explore our ranking process!
Best Online Bachelor's in Business and Management: Entertainment Management Concentration
Purdue University Global

Location: West Lafayette, Indiana
If you aspire for administrative or management roles in the sports and recreation industry, Purdue University Global's BSBA program with a concentration in sports entertainment management would be a perfect fit for you. It is designed to broaden your understanding of the industry, provide you with good knowledge of sports sponsorships and sales, and sharpen your skills in the use of analytics in sports.
More importantly, Purdue Global's undergraduate sport and entertainment management curriculum develops your knowledge and abilities in leadership, communication, problem-solving, budgeting, consumer behavior, event management, entertainment marketing, and revenue generation. These are critical skills you should develop as an aspiring entertainment and professional sports management specialist.
Purdue Global accepts federal financial aid and allows students to apply for student loans and grants—the university is Higher Learning Commission-accredited.
---
Los Angeles Film School

Location: Los Angeles, California
The online BS in Entertainment Business at the Los Angeles Film School focuses on the principles and practices of the modern entertainment business, particularly in the film and television sector. It immerses you in studying business management principles as they apply to the entertainment industry.
Through the school's Learning Management System, the Los Angeles Film School guarantees your learning by providing you with industry-experienced instructors who commit to sharing their expertise with you. The school allows you to attend your virtual classes, interact with fellow online students, and submit assignments right in your own home.
The Los Angeles Film School offers financial assistance through scholarships, grants, federal and private loans, and a work-study program – to ease your burden in funding for your tuition. The school complies with the academic standards of the AACSC-Accrediting Commission of Career Schools & Colleges.
---
Florida International University

Location: Miami, Florida
Florida International University offers its online BS in Hospitality Management – Entertainment Management degree through its Chaplin School of Hospitality & Tourism Management. It is an undergraduate degree program designed to provide you with the knowledge, skills, and hands-on experience to excel and succeed in one of the most lucrative industries on the planet – the entertainment industry.
The online bachelor's program in entertainment management is FIU's response to the industry's need for professionals with the capability and confidence to manage the operation of entertainment facilities, including theme parks, museums, cinemas, art galleries, and broadcast media companies.
FIU offers financial aid options through scholarships, grants, loans, and federal work-study. Its education programs are duly accredited by the SACSCOC-Southern Association of Colleges & Schools Commission on Colleges.
---
Grand Canyon University

Location: Phoenix, Arizona
The BS in Sports and Entertainment Management at Grand Canyon University aims to provide you with a thorough understanding of subjects essential in the operation and management of the sports and entertainment business.
As an online student in GCU's sports and leisure management program, you will delve into coursework that includes sports and entertainment marketing, sales, revenue generation, event management, and athlete and talent management. Its business-based curriculum is designed to equip you with the knowledge and skills to qualify for several career opportunities in the sports and entertainment environment.
Grand Canyon University offers several financial aid options, including federal student aid, scholarships, grants, and student loans. Its academic programs are accredited by the Higher Learning Commission.
---
Johnson & Wales University

Location: Charlotte, North Carolina
If you are passionate about promoting sports events and music tours, managing an entertainment facility, or playing a valuable role in a venue management undertaking, the Bachelor of Science in Sports, Entertainment, and Event Management program at Johnson & Wales University is the perfect degree program for you.
JWU's sports, entertainment, and event management curriculum will immerse you in courses that are essential in the fields of hospitality, business operations management, and finance. The program will give you the option of one of its three specializations: Sports Management, Event Management, or Live Entertainment Management.
JWU's bachelor's degree program in sports, entertainment, and event management is delivered 100% online. Its low average class size is an indication of the university's commitment to delivering quality education.
JWU offers financial assistance options to qualified students through Federal Student Aid, scholarships, grants, loans, and student employment. Its academic programs are accredited by the New England Commission of Higher Education.
---
The University of Arizona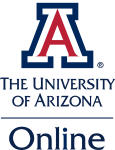 Location: Tucson, Arizona
The University of Arizona's Bachelor of Interdisciplinary Studies with a Concentration in Arts, Media, and Entertainment program navigates the different art forms. It also helps you to develop practical skills to evaluate the processes involved in the promotion, marketing, and delivery of performing arts.
The University of Arizona is HLC-recognized. It provides students with financial assistance options through scholarships, grants, loans, and federal work-study programs.
---
Common Courses Offered in Bachelor's in Entertainment Management Online Programs
As preparation for business management careers, a majority of bachelor's in business management degree programs offer courses related to business administration. Still, each program consists of distinct entertainment management concentration courses that lead to the degree. Some common courses offered in online entertainment management degree programs include:
Financial Management. As an entertainment management business professional, you need to learn to handle and manage the financial resources of your entertainment firm.
Organizational Management. This course will help you understand the ins and outs of leading and directing an organization.
Public and Media Relations. Entertainment management professionals need to learn to engage in PR and media relations. They are essential in making people aware of your entertainment enterprise and what it can do to please them.
Entertainment Promotion and Marketing. This course teaches you to create, disseminate, and deliver value to meet the needs of your target audience. Promotion and marketing are among the most valuable elements of any business enterprise.
Entertainment Law and Ethics. Useful for global media management, this course focuses on the legal and ethical facets of the entertainment business. It exposes you to topics that include copyright, intellectual property, and contracts.
Consumer Behavior in Entertainment. This course teaches you to use and analyze business data to gain meaningful insights about your customers, as well as the elements that influence their behavior. Getting a good understanding of this subject can help you determine what to offer to your consumers.
Venue Management. As one of the major courses of the entertainment management curriculum, venue management immerses you in lessons on the operation of an event venue.
Common Career Paths for Graduates of Online Bachelor's in Entertainment Management Degrees
An online bachelor's in entertainment management degree program will prepare you for careers in one of the most lucrative enterprises on the planet, the entertainment industry. Career paths common to entertainment management graduates include:
Becoming an Entertainment Manager
Becoming a manager of an arts and entertainment management facility could be the primary reason for your enrolling in a bachelor's in entertainment management online program.
Here are the steps to attain that goal:
Earn a Bachelor's degree in Entertainment Management.
While you can become an entertainment manager with any four-year undergraduate degree from an accredited school, having an entertainment management degree can give you a competitive advantage over most of the applicants.
Complete an entertainment internship.
An internship in entertainment-related work can provide you with real-world, hands-on experience in the entertainment business. When applying for an internship, choose companies that offer marketing, advertising, or entertainment services so you can develop the skills you need to manage a public service-oriented organization.
Build your network.
Even if you are still a student, you can start building a network of individuals such as your fellow students, workmates, instructors, and other industry professionals that you have come across throughout your career journey. They can provide valuable recommendations, direction, or advice as you strive to advance your career.
Apply for work in Entertainment Management outfits.
After completing a bachelor's in entertainment management degree and internship, your next move is to apply what you learn in the real business world. With a detailed resume and clear job objectives, and intelligent yet honest answers to interview questions, you have a big chance of getting an entry-level job in an entertainment management company.
Remember, you can't become a manager overnight. You must accumulate years of experience and master specific skills to qualify for the position. But you are now on the right track, and you should be happy that you are.
---
Before you move on… Check this out: Best Online Bachelor's in Art and Design with a Concentration in Film
---
Frequently Asked Questions
What are the admission requirements for a Bachelor's in Entertainment Management online program?

Admission requirements vary from one school to another, but they have some common requirements:

Completed Application Form
Official Transcripts
Letters of Recommendation
Personal Essay
What are the differences between BS in Business Administration (BSBA) and Bachelor's in Business Administration (BBA) online programs?

Regardless of the concentration or specialization, both the Bachelor of Science in Business Administration and Bachelor's in Business Administration programs are the same because both programs prepare students for careers in business.

But there's a little distinction between the two. Unlike a BSBA, which provides you with mathematical, analytical, and calculated approaches toward business, a BBA degree focuses on equipping you with business management concepts from the liberal arts or less technical focal point.
Can graduates take on other Business Management jobs with an Entertainment Management degree?

Yes, because your degree in entertainment management focuses on the business facet of the arts and entertainment market. Your coursework in entertainment management studies can help prepare you for business and finance roles in other industries.
Do employers care if the online Bachelor's degree in Entertainment Management program is accredited?

Yes. Employers prefer job candidates with accredited degrees because it is an indication that their training complies with the academic standards of the US Department of Education.
---
Check this out: The Best Schools For Becoming a Wedding Consultant or Wedding Planner: Degree and Job Info