Find Your Perfect School
Premium Schools is an advertising-supported site. Featured or trusted partner programs and all school search, finder, or match results are for schools that compensate us. This compensation does not influence our school rankings, resource guides, or other editorially-independent information published on this site.
Let's face it… Weddings can be extremely stressful. A Wedding Consultant or Wedding Planner is the answer to every couple's desire to have their dream wedding day… one that is beautiful, meaningful, stress-free, and problem-free.
With minimal training and maximum people skills, you can also become a professional in the wedding industry. Take a look below to see what is required!
Methodology
We have compiled for you a list of the best schools that focus on becoming a Wedding Consultant or a Wedding Planner. As such, these are based on the following points:
Provides a variety of learning formats, such as on-campus and distance learning in the field of Wedding Consulting,
Displays proper school accreditation under the requirements of becoming a Wedding Consultant,
Exhibits comprehensive yet engaging and innovative training in coursework that takes into account the readiness of students in taking the next step in their budding careers and owning their own businesses,
Taught by outstanding and experienced faculty in the field of Wedding organization,
Held in high esteem among academic resources,
Displays stellar reviews and feedback from notable certification organizations specializing in "all things wedding-related,"
Offers a convenient application process and affordable programs,
Ensures the proper credentials for certification in the field of expertise.
For more information, see our Methodology page.
---
10 BEST SCHOOLS FOR A WEDDING CONSULTANT OR WEDDING PLANNER DEGREE
Wagner College

(Online) Wedding and Event Planning Certification
The wedding event industry is rapidly expanding and offers numerous career options. This emphasis will provide you with the necessary skills and knowledge to excel in this exciting area.
This certification is one of the most comprehensive courses that include a textbook covering the principles of weddings and other special events. It teaches students how to assist couples in planning their perfect wedding. The course is suitable for anyone interested in planning weddings, starting their own wedding planning business, or working for an established wedding planning firm.
Donna Anello, the proprietor of Donna Anello Signature Events, is one of the course instructors. Because she is a successful wedding event planner who has expanded her business beyond her aspirations and expectations, you can be confident that you are getting your money's worth.
Graduates earn a certificate of completion and become recognized as an International Wedding Planning Professional (IWPP), which confirms your reputation as a wedding planner and will assist you in developing positive relationships with clients and industry experts.
Check out WC's online Wedding and Event Planning Certification and learn more about one of the best online wedding planning certifications.
---
Virginia Commonwealth University

(Online) Wedding and Event Planning – Self-Paced Certificate
This comprehensive noncredit curriculum, now available in a self-paced online format, covers all aspects of establishing and running a professional event planning business. To get started in the planning sector, learn best practices, methods, and approaches.
Tuition includes online instruction, an online curriculum, a student center library of resources, exam fee, a course textbook, a certificate from Lovegevity's Wedding Planning Institute, instructional videos, and templates. Students can engage with other students from all over the world in discussion boards, texting, blogs, and specific online classes through the online student center. Students can apply for internships and job placement assistance through the Lovegevity Career Center.
The step-by-step training program, the merging of classrooms, and extra online education of these wedding planning courses will provide you with clear and concise formulae for detailing the personal and professional parts of the event. Furthermore, you'll also learn from seasoned wedding and event professionals.
After completing the wedding and event planning course, you will be prepared to take the Certified Wedding and Event Planner exam.
Start a career as a wedding consultant or planner with VCU Continuing and Professional Education's Wedding and Event Planning – Self-Paced Certificate.
---
New York Institute of Art and Design

(Online) Wedding Planning Training Certificate
The NYIAD offers an online training wedding planner that the Association of Bridal Consultants accredits. The extensive series covers everything from business skills to client interaction. Unlike some other online wedding planner courses, this one contains hands-on projects that put your skills to the test, allowing you to learn ideas that a book cannot teach you.
This course is given by expert wedding planners who will provide you with guidance based on their real-world experience. The video lessons are available on-demand, and you have 18 months to finish the course. In addition, you will receive feedback from your teacher and a team of advisors who will be accessible to answer any issues you may have along the journey.
According to a narrator in a course video on NYIAD's website, the course will "transform you from passionate learner to pro." Discover best practices for venue selection, theme creation, and working with caterers, florists, bands, printers, and other vendors. Students learn about working within a team and leading that team.
Accelerate your chances at being a successful wedding event planner or consultant through NYIAD's Wedding Planning Training Certificate.
---
SUNY Delhi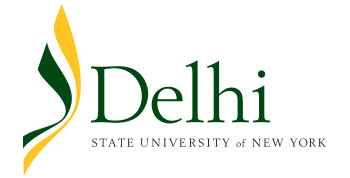 (On-campus) AAS in Event Management
This AA in Event Management is one of the most renowned curricula in the country. It prepares you for a career in the fast-paced area of event organizing through its top-of-the-line facilities and teachers. You'll learn the information and hands-on experience needed to organize corporate meetings, conferences, weddings, ceremonies, parties, and banquets.
This program is suited to you if you are detail-oriented and enjoy working behind the scenes. You'll study menu planning, hospitality management, sustainable events, networking, communications, sales, and marketing, among other things. Hands-on learning is a crucial component of this program, and you'll have numerous opportunities to practice your abilities in their campus banquet and conference facilities.
Students have the opportunity to plan and host events at their on-campus venues:
Kennedy Lounge bar and beverage laboratory
Bluestone Pub and Restaurant
Alumni Hall Hospitality Center
Students can also take advantage of their cooperation with the Walt Disney College Program to earn college credit while working at the Walt Disney World Resort in Orlando, FL.
With SUNY Delhi's AAS in Event Management, you can begin your degree and graduate into a thriving field.
---
Madison Area Technical College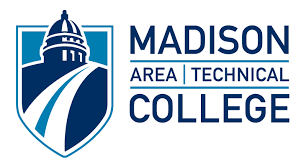 (Online) Associate in Event Management
Madison College's Event Management associate degree was created to provide you with real-world skills, necessary knowledge, and a competitive advantage in the meeting and event planning job market.
Through the years, the program has played an essential role in the development of the US. The Hospitality, Tourism, and Events Workplace Competency Model from the Department of Labor.
The Meeting Professionals International Wisconsin Chapter, part of the world's largest professional association, also supports this Madison College program.
Associate in Event Management students at Madison College learn from and study with industry leaders. They become adept in contract law, property management, and financial management. In addition, they are exposed to training for jobs in the convention, conference, and meeting planning industries by:
Practicing negotiating abilities
Improving the ability to make decisions
Improving problem-solving skills
Improving communication acumen
Earn a semester of credit by working, living, and learning alongside Mickey Mouse and his pals at Walt Disney World. While partaking in the Disney College Program, students can register for and acquire up to 12 Madison College credits.
Be part of the Associate in Event Management program at MATC and be more competitive in one of the biggest industries worldwide.
---
Sullivan University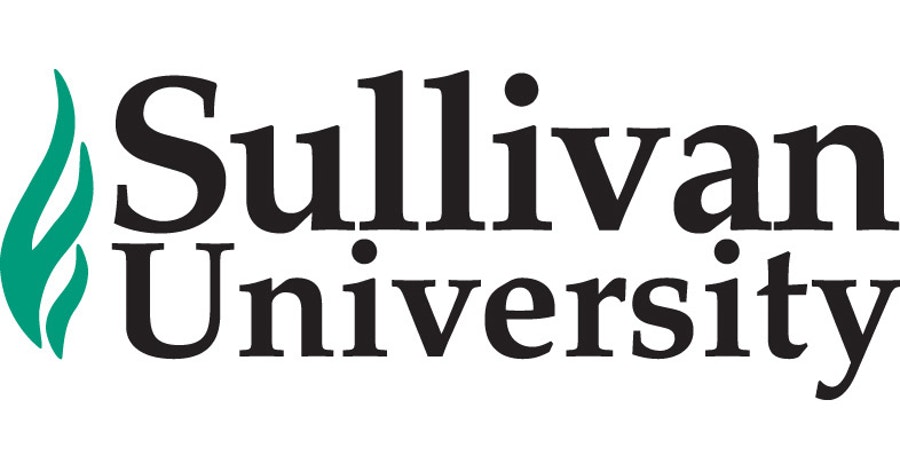 (On-campus) AS in Event Management & Tourism
The Associate of Science Hospitality and Tourism Management program has a solid background in the industry. Management classes in business, tourism, and hospitality services provide you with the crucial skills to succeed in the 21st-century corporate world. This degree program provides transfer opportunities to four-year institutions for students who maintain the required GPA.
Each student will be given an advisor to assist in selecting the proper electives based on the student's interests. With all the courses offered in this program, graduates hold high chance of becoming one of the most successful wedding planners.
Furthermore, if you ever decide at the last second you change your mind on this career path, you can still get employed in many facets of the hospitality and tourism industry, including casinos, restaurants, hotels, spas, country clubs, corporate dining facilities, travel, and tourism organizations, among others.
You must first see the world for yourself before you can help others see it. As a result, all event management and tourism students participate in two program-sponsored trips: one to a large city and convention location and one to a leisure destination.
Set yourself apart with an Associate of Science Degree in Event Management and Tourism from Sullivan University's College of Hospitality Studies if you're ready to put your passion for travel and talent for event organizing into a thriving, steady career.
---
Northeast Community College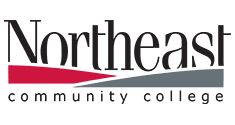 (Online) Associate in Business Administration
The Online Associate in Business Administration program at Northeast Community College combines a liberal arts foundation with business principles. The 60-credit program covers accounting concepts, corporate law, information technology fundamentals, and microeconomics principles.
Designed for people looking to start a career in event organizing, this Associate in Business Administration program involves the development of skills for managing people in numerous roles. This curriculum will teach you how to manage finances, people, operations, and information systems—all crucial components of any wedding.
You'll be able to practice your negotiation skills, use your influence, and enhance your networking abilities to manage weddings properly. And much like other events, issues will arise. This degree will teach you how to be a good leader in real-world settings by developing your leadership and problem-solving skills.
Start a great career in event planning with NCC's Associate in Business Administration program.
---
Colorado Christian University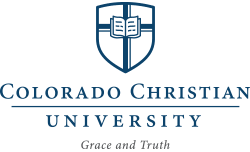 (Online) AA in Communication Studies
Colorado Christian University's reputation for a Christ-centered education, affordability, and personalized learning extends to its online programs, including the Communications associate degree.
Offered as a fast-paced program, the 60-credit online Associate of Arts in Communication Studies typically takes less than two years to complete. Communication and technology, communication law, and professional public speaking are just a few of the topics covered in the major. Learners must also complete an advanced biblical studies session, which will assist them in integrating an evangelical worldview with the legal and ethical issues of the communication sector.
The major's fundamental requirements of 18 credits align with CCU's online certificate in communication studies. The Higher Learning Commission has granted CCU regional accreditation.
Given the evident business-oriented or hospitality focus of the other entries in this list, this degree may appear to be a strange pick. But when you consider what a degree in communications entails, it makes sense to consider this program for your wedding consultancy or planning career in mind!
Understanding media and popular culture can help determine how people interact with your event. In contrast, the oratory component of this degree can help you plan some truly groundbreaking presentations.
Communication, of course, is all about people.
Check out the AA in Communication Studies degree program and get started with their admission process if you see this degree fit for you.
---
Oswego State University of New York

(Online) BA in Public Relations
Public relations is the strategic communication management of an organization's connection with its public to foster collaboration and acceptance. The SUNY Oswego – Public Relations Department prepares students to be successful PRs by teaching them public relations principles, persuasive writing, quantitative/qualitative research, graphic design, campaign conception, execution, and assessment. While you may think this degree is another strange pick, weddings need promotion and public handling, making this degree essential.
Additionally, the curriculum offers elective courses to provide students with a thorough understanding of social media, diversity, and ethical foundations. It is a 45-credit major with 24 required core courses. Internships and co-op courses are also strongly encouraged for PR students.
A vibrant chapter of the Public Relations Student Society of America organizes networking events, speakers, and hands-on projects to assist Oswego students in gaining connections and experience.
Public relations core requirements:
Foundations of Communication
Critical Thinking and Public Speaking
Survey of Public Relations
Writing for Public Relations and Mass Media
Public Relations Research
Case Studies in Public Relations
Capstone in Public Relations
Introduction to Mass Media
With the prevalence of social media, it's not unexpected that public relations are a developing sector. This fact implies that even if your employment as an event planner doesn't work out, you'll still have a terrific career ahead of you—one with virtually endless prospects!
Get a head start with Oswego's BA in Public Relations.
---
Florida International University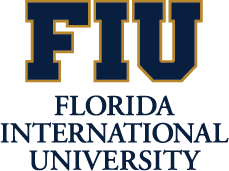 (Online) Bachelor Of Business Administration In Marketing
Earn your BBA with a marketing specialization entirely online and gain a solid understanding of marketing concepts and techniques. Increase the value of your wedding planning profession by learning from one of the best marketing foundations, which includes courses in sales, advertising, distribution and logistics, and international marketing.
FIU's Bachelor of Business Administration in Marketing program is offered online and requires 120 credit hours, consisting of 60 credit hours for the lower-division and upper-division coursework. Both coursework types must include business core courses and a blend of major courses and electives.
This degree teaches you how to publicize fresh ideas at conferences, and each panel represents the organization's culture advocating the ideas. If you plan to build your brand rather than work for a company, you'll need this degree. You'll better understand marketing, sales, and promotions to exceed customer expectations properly.
Marketing specialists are skilled in developing company brands based on long-term, strategic goals. Event planners with marketing skills can help guarantee that high-profile conferences appropriately represent the company's vision.
Learn in one of the best undergraduate degrees in marketing at Florida International University.
---
FREQUENTLY ASKED QUESTIONS
Why do clients use a Wedding Consultant or Wedding Planner?

Wedding Consultants and Wedding Planners take the pressure off the bride and groom by handling the details of the big wedding day… so they can enjoy one of the most important days of their lives without mishap or mayhem! 
What are other names for jobs in the wedding consulting industry?

The field of wedding consulting covers a wide array of responsibilities, as well as job titles. Other names for similar careers include Bridal Consultant, Wedding Planner, Wedding Facility Coordinator, Wedding Events Coordinator, and of course… Wedding Consultant.
What is the difference between a Wedding Consultant and a Wedding Planner?

Wedding Consultants are often hired to coordinate a specific aspect of a wedding, such as dress selection, flowers, or gift registries.

A Wedding Planner coordinates all ranges of activity concerning a wedding, everything from overseeing engagement parties to the walk down the aisle, along with the honeymoon arrangements, and everything in between!
What does a Wedding Consultant or Wedding Planner do?

Wedding Consultant responsibilities:

Plan photographer and videographer
Set up a gift registry
Plan attendant's attire
Assist in bridal gown selection
Help with cake selection
And much more… (Although they often provide one specialized service only)

Wedding Planner responsibilities:

It helps to choose a color scheme
Makes venue appointments
Plans menu and secures caterer
Sets budget for wedding
Locates entertainment/music options
Assists with cake tastings and wedding cake selection
Helps bride with dress selection, along with attire for bridesmaids and groomsmen
Secures florist
Helps with photographer and videographer
Makes honeymoon arrangement
Assists with invitations, RSVPs, place card settings
It helps to keep the bride and groom calm and relaxed for their special day
And so much more!
What skills will I need to work in the wedding industry?

Without a doubt, interpersonal skills are a must! In addition, you will need skills such as:

Excellent written and verbal communication
Patience
Attention to detail
Problem-solving
Negotiating
Time management
Marketing
Well organized
Listening
Creative thinking
Be flexible
How do I become a Wedding Consultant?

Becoming a Wedding Consultant or Wedding Planner requires a high school or equivalent diploma, particularly if you would like to enroll in a school offering certification in this field. In addition, many interested in the wedding industry earn bachelor's degrees in hospitality management, communications, marketing, or public relations.

Many community colleges offer coursework in wedding event planning. In addition, online courses are available, usually lasting up to six months or so. Also, most programs offer classes in marketing and business, as well as wedding basics, such as topics like:

Wedding Etiquette
Engagements
Budgeting & Timelines
Writing Contracts
Wedding Cakes
Floral Design
Wedding Attire
Wedding Traditions and Customs
Ceremonies
Venues
Decorations
Music
Catering
Invitations
Managing Personnel 

If you are just beginning your career, you may want to consider working for an established company that provides wedding services; however, as you gain experience and obtain valuable contacts… you can be self-employed and start your own business. 

How do I become a Certified Wedding Consultant?
What salary can I earn as a Wedding Consultant?

That is a tricky question because there are many factors to consider. According to the BLS, a career in the wedding industry is categorized under "Meeting, Convention and Event Planners." As of May 2022, their average salary was $52,560 per year, with the highest 10% earning upwards of $189,800 annually.

So, with the above figures in mind, remember that your salary will depend mainly on the following, according to theweddingplannerbook.com:

Years of experience
To what extent you will be providing services
Location of your business

In addition, your bottom line will depend on the following:

How you choose to charge for your services, such as hourly, a flat fee, or a percentage of the overall budget
Is there a demand for Wedding Consultants?

The BLS reports an expected 8% job growth rate between 2022 and 2032 for Meeting Convention and Event Planners. While Covid-19 put a damper on organized events, including weddings, meetings and weddings are now being planned, therefore contributing to the growth spurt. 
Related Article: The 40 Highest Paying Jobs With A Trade School Education