Find Your Perfect School
Premium Schools is an advertising-supported site. Featured or trusted partner programs and all school search, finder, or match results are for schools that compensate us. This compensation does not influence our school rankings, resource guides, or other editorially-independent information published on this site.
The value of negotiation cannot be overstated. Getting ahead at work, resolving conflicts, and increasing contract value are all possible through negotiation. In personal and business relationships, avoiding conflict is the easiest way to save the relationship when disputes arise. Business management compromises until an agreement is reached to avoid arguments and disputes.

Check this out: Best Online Bachelor's in Business Management with a concentration in Organizational Leadership
While building relationships with others and persuading others are necessary skills, it is also equally important to acquire a formal education through an online bachelor's in Negotiation and Conflict Management. This online degree will give you the opportunity to pursue your career while maintaining a busy personal life and work schedule.
Some jobs you can land after graduating from this program are social workers, human resource managers, business managers, and business analysts.
Conflict Management programs are sometimes called Peace and Conflict Studies. These online degrees, which include conflict-sensitive development courses, will cover wide aspects such as law, sociology, liberal arts, history, and psychology. Many are able to land roles in the field upon earning a bachelor's degree, but an online master's degree in this discipline qualifies graduates for advanced business mediation or conflict management work.
Quick Summarization
Negotiation and Conflict Management majors examine conflict dynamics in a wide range of environments and scales, both locally and globally. In it, students determine how businesses and organizations can tackle issues to operate effectively. Among individuals, groups, and countries, learners gain perspectives and skills for defusing destructive conflicts.
Methodology
Due to technology and the growing demand for online learning styles, prospective students can now choose from a variety of online Negotiation and Conflict Management undergraduate degrees.
Among the best online bachelor's programs in Negotiation and Conflict Management included on our list, and they all meet the following criteria:
100% online programs are available in both synchronous and asynchronous formats, with a good level of structure and class sizes,
Comprehensive curricula focused on the strategies for understanding how conflicts arise and the traditional and alternative dispute resolution methods, enhancing students' critical thinking skills while providing a useful framework for understanding and analyzing current events, enabling them to proceed with an online master education or qualify for work upon graduation,
Utilizes top-rated online learning platforms for easily accessible coursework and virtual classes,
It comes with instructors who have reliable qualifications and renowned expertise in the field of conflict resolution,
Offers tuition and federal financial aid,
Obtained regional accreditation from colleges and schools commission agencies, and academic associations, demonstrating full compliance with teaching standards
For more information about our ranking, please go over our Methodology page.
Best Online Bachelor's in Business Management – Negotiation and Conflict Management
Kent State University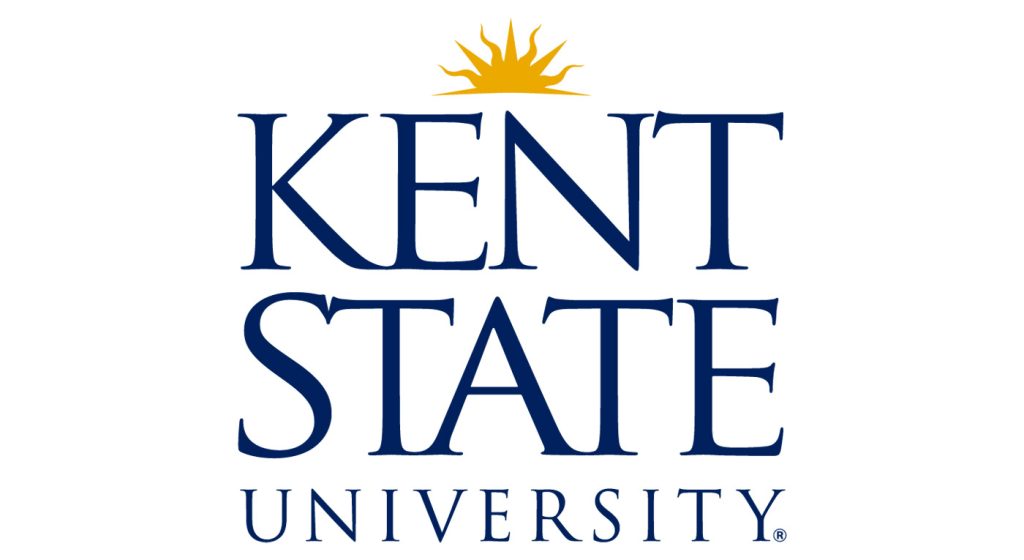 Location: Kent, Ohio
Kent State University boasts its School of Peace and Conflict Studies, which offers an online undergraduate major in Peace and Conflict Studies program. Among the fields in which this program prepares students are conflict management, human service, social sciences, and dispute resolution. Both theoretical and practical knowledge of peacebuilding and conflict management are taught through the core courses of this program.
Some of the courses in this undergraduate Conflict Resolution online program are:
Conflict Theory
Mediation: Theory and Training
International Conflict Resolution
Gender, Power, and Conflict
Regardless of your personal or professional goals, you can benefit from the skills that you can gain from this online program. To deepen your understanding of peace and conflict studies, you'll be able to conduct field research and work as interns with professionals in schools, human service companies, mediation centers, businesses, non-profit organizations, legal courts, ombuds offices, and government agencies.
---
Additional Info: Best Online Bachelor's in Business Management with a Concentration in Public Management
---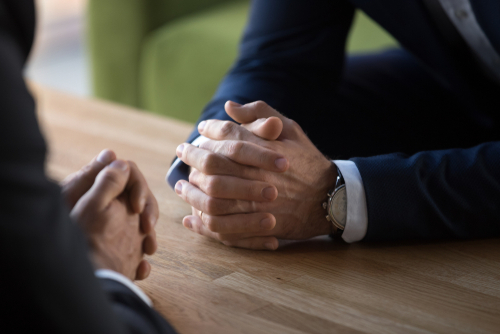 Career Opportunities for Online Bachelor's in Business Management – Negotiation and Conflict Management Graduates
With a Negotiation and Conflict Management degree online, you can pursue careers in various sectors such as legal, health care, and other fields. To get you started on your negotiation job, here are some possible career opportunities to delve into after graduating from an online bachelor's program in conflict management:
Policy Officer or Legal Advocate
By studying peace and conflict, you will gain the knowledge and background necessary to excel as a police officer or legal advocate. This job requires you to explore how the law impacts states and international organizations. You will need to master industry or state policies and ensure that your organization or company is in line with all of these policies.
Community Service Manager
Managers of community service programs supervise and assist community organizations in providing social services. You will need to identify the necessary programs and services with community members. You will also need to manage program administration to meet stakeholder objectives.
Paralegal
Lawyers rely on paralegals to prepare their cases for trial, gather information, file papers, draft documents, and schedule appointments. As a paralegal, your responsibility includes planning, developing, and managing cases, performing legal research, and interviewing clients. You should also be able to gather facts and documents needed by the lawyer for cases.
Conflict Resolution Specialist
Mediators, arbitrators, and conciliators can all play a role in conflict resolution. Disputes are usually smoothened and resolved by these professionals. In an increasingly litigious and complex world, conflict management is becoming increasingly important. Conflict resolution experts and consultants who work for themselves can set their own rates. But you can always be part of a company or firm as a conflict resolution expert.
Human Rights Lawyer
An advocate for civil rights, equality, and fair treatment is a human rights lawyer. These lawyers challenge laws that they consider unfair or inappropriate to protect their client's safety, dignity, and independence. Clients who are victims of crimes or accidents may lack access to basic resources, including lawyers representing them. Domestic abuse, immigration law, and discrimination are examples of cases they might handle.
Trauma Specialist
Human resources and trauma specialists are also ideal careers for graduates in peace and conflict studies. Expertise in mediation, conflict resolution, and psychology is necessary to provide the best care to clients.
Journalist
Journalists research and write articles or broadcast news stories for newspapers, magazines, television stations, and radio stations. Other journalists cover global events even though they often cover local news and stories. As a conflict and peace resolution graduate, you can handle a broad range of news articles and topics.
Human Resources Manager
Recruiting and managing employees are the responsibilities of human resources directors. Employee development seminars, team-building activities, and meetings about employee development are some of the responsibilities of the human resources director. In order to satisfy the concerns of both lower-level employees and executives, a human resources director acts as a liaison. Concerns or conflicts may be resolved peacefully by using their conflict resolution skills.
Diplomat
A diplomat represents a state, country, or government entity when dealing with other nations. Many diplomats represent their home country abroad by traveling and living abroad. They promote international trade and commerce, or peace and good relations between companies and individuals in those industries. Among their responsibilities are negotiating treaties, arranging for the import and export of products, and resolving conflicts between nations.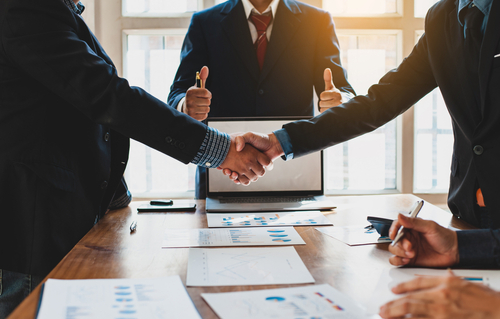 Learning More About Negotiation and Conflict Management
Everyone somehow needs to negotiate every day. No matter how trivial it may be, people need to negotiate or conclude a resolution to issues and conflicts on a daily basis. An individual engages in negotiation when they seek a solution that will benefit both parties to a topic. In personal settings, these are needed during a car crash, an accident, and many other unprecedented instances.
Negotiation often results from conflict, but conflict isn't necessary to have a negotiation opportunity. In the same manner, businesses don't need to have issues with vendors and customers in order to need Negotiation and Conflict Management specialists.
Basically, here are the instances when negotiations and conflict management are needed:
During a meeting or interaction, each party aims to get the best possible result
Both parties are interdependent with one another
Confidence that both parties can reach an agreement
The parties are motivated and capable of influencing one another
Apparently, negotiations are required when one of these situations exists. It is imperative for parties in a conflict at work or in a business relationship to be interdependent. As a Business Management student, you can apply this resolution strategy in office and department settings.
Here are two types of negotiation to note about:
Distributive Negotiation
It is a zero-sum game when it comes to distributive negotiation. In a deal, anything gained by one party is lost by the other. Winners and losers can exist, and parties are usually at odds. As a result, the relationship usually lasts only a short time before animosities start to develop.
Integrated Negotiation
In integrated negotiations, resources are divided in a variable way. Both parties can possibly walk away as winners in integrated negotiations. In fact, their interests are congruent rather than competing. Since feelings are preserved, incorporating negotiations creates a more lasting relationship.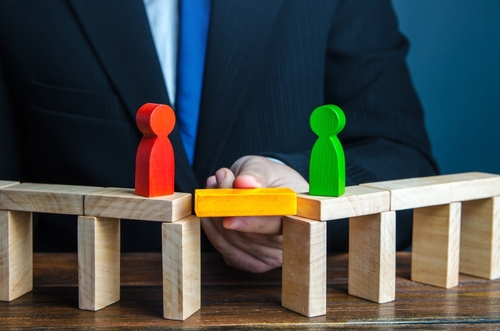 Frequently Asked Questions
What is Conflict Management?
Impressive conflict management skills are hard to come by! In general, conflict resolution management entails acting as a neutral third party in order to resolve disagreements. Disputes may be resolved through alternative dispute resolution if you work as a conflict management professional.
Other processes you might use to facilitate resolution include negotiation, mediation, arbitration, and consensus building in situations involving inclusive conflict engagement.
Conflict prevention is also considered to be an integral part of this process, and undergraduate degrees in Conflict Management prepare graduates for all these.
What are some professional organizations for Negotiation and Conflict Management graduates?
Negotiation and Conflict Management online professional organizations support students through job advice, academic guidance, and industry networking opportunities.
Association for Conflict Resolution
This association gives members referral lists and provides continuing education opportunities and support. At the same time, they hold an annual conference for its local sections and chapters.
American Arbitration Association
Professionals and companies seeking arbitration are connected through the American Arbitration Association. The group also offers its members a host of industry resources.
National Association for Community Mediation
Members of the NACM are able to advance their careers as mediators through the organization. A variety of annual events, continuing education opportunities, and a blog are available to members of the association.
What are the roles of a Conflict Manager?
People whose jobs involve conflict management promote negotiation to prevent and resolve disagreements. Meeting and interview scheduling is their responsibility, as well as preparing settlement documents. All aspects of the conflict department are managed and directed by the Conflicts Manager. To prevent potential conflicts, Conflicts Managers coordinate with attorneys and mediators.
Key Points to Ponder
An entry-level conflict management position can be obtained by completing an online Bachelor's in Conflict Management degree program, providing the coveted professional experience and foot in the door.
Any conflict management effort benefits from peacekeepers, whether it's international negotiations or local or global business negotiations.
The key to finding the right online Bachelor's in Conflict Management program is considering a rank list that comes with all the important considerations. This will help you determine whether the school's curriculum and resources meet the requirements of your desired conflict management career.
---
Additional Resource: Best Online Bachelor's in Business Management with a Concentration in Non-profit Management