Find Your Perfect School
Premium Schools is an advertising-supported site. Featured or trusted partner programs and all school search, finder, or match results are for schools that compensate us. This compensation does not influence our school rankings, resource guides, or other editorially-independent information published on this site.
Whether your job is entry-level or a high position, in one way or another, you have to put your leadership skills into action. There will be many instances for you to lead. After all, leaders create and communicate visions to others to implement change. And to effectively run a company or one of its departments or projects, one must have the qualities and skills of an organizational leader that can fill management positions.
Remember to take a look at this: Best Schools with Online Bachelor's in Negotiation and Conflict Management
---
Organizational leadership students become prepared for the crucial tasks of motivating teams, spearheading change, and planning for the future. Enrolling in an online Bachelor's in Business Management with a concentration in Organizational Leadership will help you master skills that are in demand by many employers today.
You can become the type of team manager employers seek through this online degree. The key to improving your organization's structure may be identifying weaknesses in its structure and devising plans to improve them. Becoming an organizational development director might eventually lead you to a specialist or a manager role.
Quick Summarization
Online bachelor's degrees in Organizational Leadership prepare students to work at a management level, helping organizations succeed. There are bachelor's degree programs in Organizational Leadership that can be pursued independently or in conjunction with a business degree focusing on organizational leadership.
Generally, a bachelor's degree in Organizational Leadership opens broad routes toward achieving your professional goals. And there are options for online students to graduate faster if they explore some accelerated online programs.
Methodology
Because of the growing demand for online learning styles, several undergraduate Organizational Leadership degrees are now available online. Our recommended programs were put together with these criteria in mind:
Online or hybrid delivery formats in the same quality as their on-campus counterparts,
Rigorous coursework that dissects all strategies and methods for effective organizational development and leadership,
Combines business and practical applications in the teaching approach, with internship opportunities available,
Well-credentialed instructors who are experts in the field of Organizational Leadership,
Regionally accredited by academic agencies and other relevant organizations,
Multiple tuition assistance programs.
Visit our Methodology page for details.
Best Online Bachelor's in Business Management – Organizational Leadership
Southern New Hampshire University
Location: Manchester, New Hampshire
Become an effective leader by earning an online Bachelor of Science (BS) in Business Administration with a concentration in Organizational Leadership. Taking management theory and applying it to real-world situations is one of the benefits of Organizational Leadership concentration.
Using data-driven decision-making, leaders in organizations help businesses navigate change. Leading an organization into an uncertain future requires motivating individuals to achieve strategic goals. And an organization's leadership degree prepares you to be resilient to such times.
You can study organizational behavior, change management, and other management principles in this online Organizational Leadership degree concentration. Business leaders need leadership skills and are highly sought-after in many industries.
Some of the possible jobs you can find are the following:
Public Relations Manager
Training and Development Specialist
Industrial Production Manager
Human Resources Manager
---
University of Central Oklahoma
Location: Edmond, Oklahoma
The University of Central Oklahoma offers an online Bachelor of Science in organizational leadership, which will help prospective students elevate their Organizational Leadership skills. Because of its multidisciplinary curriculum, this online program will position you for success in the state's current job market.
An effective leader takes charge, motivates others, manages budgets, markets products, manages diversity, communicates effectively, and achieves objectives. As a result of the degree you receive, you can take advantage of those opportunities and make a real contribution to your community.
Oklahoma will train you for any job that's part of the most critical jobs in high demand. Their online Bachelor of Science in Organizational Leadership program considers the student's current situation and future goals. This online bachelor's degree is the right tool in any business leader's arsenal.
By combining the flexibility of an online program with the accelerated structure of the program, you'll be able to complete your degree around your family, work, and financial obligations.
Throughout the course sequence, all students, regardless of their background, will have to learn the following courses:
Applications of Basic Data Analysis
Leadership Ethics and Integrity at Work
Written and oral communication in the workplace
Financial management and budgeting
Current organizational issues
Theories of Leadership and Management
Distribution channels
Marketing
---
Maryville University
Location: Town and Country, Missouri
The online BA in Organizational Leadership from Maryville University prepares you to lead teams through organizational change strategically and effectively. This online bachelor's degree in Organizational Leadership program offers courses that integrate business and psychology.
It covers topics such as human resources, business, and leadership. Essentially, this online program aims to train you to be an agent of change by connecting you to the human side of organizations.
Here are some career opportunities to check out:
Consulting firms
Educational services
Finance and insurance companies
Government agencies
Manufacturing firms
Private enterprises
Professional services
A collaborative mindset, critical thinking, and change management are all parts of this online Organizational Leadership program. A faculty member will guide you in selecting your senior project research area of interest.
You can work alongside their supportive and well-experienced faculty members throughout the process. Furthermore, you can build business skills and become a leader in your field by utilizing a fully supported online learning platform.
---
Arizona State University
Location: Tempe, Arizona
Prospective students should consider an Organizational Leadership bachelor of arts degree at ASU if becoming a manager is their dream. Business aspects are not a focus of this degree; leadership is. Therefore, if you intend to lead in various industries, you should earn a degree in organizational leadership.
Organizational Leadership degrees focus on the development of effective leaders. No matter what industry you want to participate in, you must be equipped with technical and soft skills that this online program will hone. After all, leadership in an organization is about setting strategic goals and motivating employees to achieve them.
As part of an Accelerated master's degree program, the bachelor's degree can be completed in just two years. The master's degree can be earned in as little as one year after you complete your undergraduate degree. While gaining advanced knowledge in your field, this opportunity saves you time and money.
After graduating with this online degree, here are the key skills that you can grow and earn:
Leadership skills
Conflict management
Analytical skills
Critical thinking
Delegation
Decision-making and problem-solving
Strategic planning
By completing this degree program, students will learn about management ideas essential to modern businesses. Behavior dynamics and resource allocation are just some of the topics covered. Several topics are covered, and the focus is on leadership.
---
University of West Georgia
Location: Carrollton, Georgia
The University of West Georgia attracts many leadership-enthusiast students with their online Bachelor of Science in Organizational Leadership. With the support of other University System of Georgia schools, this program is offered fully online through USG eMajor.
The program within the UWG College of Social Sciences offers interdisciplinary learning opportunities. A student's elective credits allow them to customize the degree according to their interests, professional experiences, previous training, community work, and academic studies.
In this concentration, students prepare for careers in public safety, state, and local government, or non-profit management. Through the program's emphasis on communication, ethics, organization development, and project management, graduates are also prepared to excel in positions in the private sector.
---
University of Arizona
Location: Tucson, Arizona
Take your leadership skills further with the online BAS in Organizational Leadership & Regional Commerce – Organizational Leadership emphasis available at the University of Arizona. Learn leadership skills and knowledge that can be applied to corporate, government agencies and even non-profit careers. Studying leaders, followers, and the broader context can improve strategic thinking.
Some of the courses included in this program are:
Junior & Senior Monitoring Workshop
Ethics in Public and Private Sectors
Psychology of Leadership
Entrepreneurship and Small Business Growth Dynamics
Leadership in a Diverse Environment
They also cover other business-related topics such as team building, business management, and organizational behavior. In addition to theory, these courses emphasize applying knowledge in the real world. You will experience many situations to apply theories into practice. For instance, an internship, an independent study, a lab research project, or a capstone project can all be used to develop on-the-job skills.
---
Bay Path University
Location: Longmeadow, Massachusetts
Bay Path has an online Bachelor of Arts in Leadership and Organizational Studies available for students who want to be organizational leaders. A Bachelor's degree can be completed in as little as 12 months for female students who want to balance personal obligations with their career goals.
Through this high-quality program, professional women from across the region can significantly impact their communities and organizations. Graduating from the LOS program prepares students to motivate others at all levels and facilitate organizational change.
Organizational Studies examine organizations' functions, impacts, and developments in society. The LOS program prepares you for evaluating and using evidence-based organizational practices. Furthermore, this online business program is also integrated with behavioral science research courses like anthropology, sociology, and psychology.
---
California Baptist University
Location: Riverside, California
A web-based Bachelor of Arts in Organizational Leadership degree program is offered at California Baptist University. This program will help working professionals acquire highly sought-after skills. A useful and practical degree will teach you to influence others, solve complex problems, work in a team, think critically, and make sound judgments.
The program also teaches students how to integrate ethical principles and integrity into their organizations and develop skills in managing and excelling in the workplace.
Professionals with an online Bachelor's degree in Organizational Leadership can manage productive teams, implement effective organizational change, and grow their small businesses. A Master of Business Administration or a Master of Organizational Leadership program or another field would also complement this program well. If you study full-time, you can expedite graduation and complete all courses in 16 months.
The Bachelor of Science in Organizational Leadership online program at CBU allows students to connect with accomplished faculty members. Get ready to land a job in the following positions:
Financial Manager
Human Resources Manager
Sales Manager
Public Relations and Fundraising Manager
Food Services Manager
---
Eastern University
Location: St. Davids, Pennsylvania
Eastern University promotes its online BA in Organizational Leadership program for students who want to climb their career ladders. This online program is aimed at working adults seeking a deeper understanding of and capacity for leading strategic change and renewal within organizations.
From non-profits to government, students will identify and diagnose needs, develop cost-effective proposals, and produce various solutions.
Here are some more reasons why you need to choose this program over the rest:
Their main focus is leadership development. They ensure to equip you with the skills you need to lead organizations in a complex, ever-changing environment.
You will experience real-world opportunities to practice all your skills while working with stakeholders in corporate settings.
The program comes with a realistic goal of developing business leaders who will become sustainably and ethically responsible.
They have renowned professors and many business practitioners who create a Christian-focused learning environment.
---
University of Charleston
Location: Charleston, West Virginia
The University of Charleston allows students to enroll in an online Bachelor's in Organizational Leadership. Throughout the degree program, students participate in online meetings, complete individual assignments, and collaborate through group projects.
Some of the Organizational Leadership courses in this program are:
Professional development
Collaborative leadership
Management issues
This online bachelor's program in organizational management requires applicants to have two years of professional experience and 40 transferrable credits. The Organizational Leadership degree completion program combines a foundation of academic studies with core leadership competencies to prepare students for the next generation of global leaders.
The development of a scholar-practitioner requires dynamic, innovative teaching methods that allow students to apply their knowledge in real-life situations, encourage collaboration, teamwork, critical thinking, and accountability, and develop ethical and principle-centered leadership skills through dynamic real-world, innovative learning applications.
Working professionals who want to advance can complete this online degree program. A flexible schedule, academic interests, and learning needs are considered when designing this program. The Organizational Leadership program also employs a cohort-learning model, which allows students to remain in touch and collaborate even after they complete their degrees.
---
Fort Hays State University
Location: Hays, Kansas
Fort Hays State University offers an online BA or BS in Organizational Leadership, which requires 45 credit hours. The innovative curriculum emphasizes leadership in a modern organization. At the end of the program, you'll be able to partake in modern companies, satisfying the expectations of industry employers today. Standard classroom practices do not apply here.
Throughout the program, students are constantly challenged to become better critical thinkers, collaborators, and communicators. An interdisciplinary liberal arts degree program prepares graduates for various organizational and supervisory positions rather than preparing them for a single career.
Some of the core courses of this program are:
Principles of civic leadership
Capstone in leadership studies
Introduction to leadership behavior
Leadership and personal development
Advanced leadership behaviors
---
Union University
Location: Jackson, Tennessee
Adult students can complete a flexible online Bachelor's in Organizational Leadership at Union University. This online degree can be completed in just 18 months. As a Christian university, Union University places a heavy emphasis on religion. To qualify for this program, a minimum of 60 transferable credits and two years of experience in the related field are required.
Aside from the core courses in this program, students are also able to choose from four concentrations such as:
Health management
Organizational management,
Church leadership
Project management
Your degree from Union will be valuable to you since everything is accessible and convenient. Online coursework is possible, and resources are available to assist you. The Union Library offers comprehensive electronic databases, students can access free tutoring services, and you can go to their Writing Center if you need assistance in business writing.
---
Southeastern University
Location: Jacksonville, Florida
Southeastern University offers an online Bachelor's in Organizational Leadership. This degree requires 37 credits of core coursework and courses like principled leadership, leading organizational change, and great leaders throughout history. Since SU is a Christian institution, online students should enroll in 12 Christian responsibility credits and ten spiritual formation credits.
You can develop the leadership, teamwork, organizational behavior, and other skills you need to succeed in an organizational setting through our BS in Organizational Leadership program.
Whatever your career path, whether you desire to own or manage your own business, the principles of leadership and historical examples you will learn in the Organizational Leadership program will prepare you for positions of influence and motivate others. The Forum at Southeastern University, which brings together some of the world's greatest visionaries to discuss servant leadership, will highlight your studies.
The business minor can prepare you to start your own business, while the Organizational Leadership degree prepares you to lead your team toward success. Several minors are available at Southeastern.
---
Lewis University
Location: Romeoville, Illinois
Lewis University's BA Organizational Leadership is an accelerated degree program that will allow you to master topics like organizational change, culture, leadership, and communication.
From commencement to completion, you can hone your skills in the following areas:
Critical thinking
Problem-solving
Human relations
Career growth
Effective leadership
Management operations
Organizational data
Strategic organizational perspectives
Conflict management and resolution
---
New York University
Location: New York, New York
The BS in Leadership and Management Studies, delivered as an online program, is available at New York University. With this degree, you will be prepared for professional roles across a wide range of industries. Students in this program learn about business organization, law, management, finance, ethics, accounting, leadership, and economics. Four distinct business areas offer electives and concentrations to suit your interests. With this NYU degree, you will be prepared to take on new challenges.
You can prepare for a high level of business education with the BS in Leadership and Management Studies program, regardless of your level of education. This is the best stepping stone if you want to proceed with a master's degree later on. By completing a capstone project and participating in an optional internship, you can demonstrate how you can lead and manage people, teams, departments, and entire companies.
---
Best Schools with Online Bachelor's in Management
---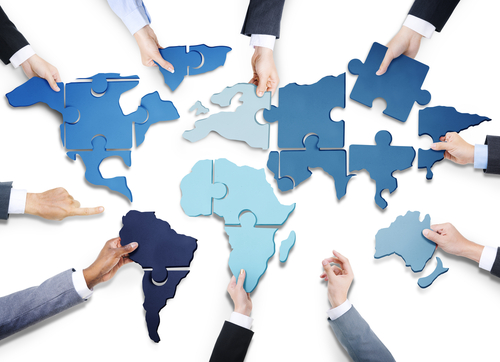 More Concentration Options for an Online Organizational Leadership Degree
International Business
Partaking in globalized markets requires learning a foreign language and international business skills. They will prepare you to work in foreign environments and with cross-cultural teams. Taking an international business program prepares students for a career in the global economy or in organizations that are involved in global business.
Labor Relations
Labor relations specialists bring unions and employers together, so they must know about contract negotiations and conflict resolution. In labor relations, employers and employees deal with each other. Many factors influence their success, including labor organizations, collective bargaining, labor markets, government policies, economic structure, and labor laws.
Government
A course in global relations, state governments, or political systems could help you prepare for leadership positions in government.
Marketing & Advertising
Your focus will likely be on improving customer loyalty and increasing your organization's customer base, requiring you to study consumer behavior and target market. These are all covered in the marketing and advertising concentration.
Human Resources Management
You can take control of hiring, training, and diversity initiatives at work with a specialization in Human Resources Management. Students studying human resource management learn about recruitment, selection, performance management, administration, training, and staffing.
Public Relations
It is the role of organizational leaders to represent their organizations to the public. The preparation for this role may include public relations and consumer research courses.
Management Consulting
If you take courses on ethics, organizational structure, team management, and communication, you can advise businesses about improving their operations. A management consultant works with companies to find solutions to problems to improve processes, maximize performance, and increase revenue. You can concentrate on this course if you intend to become a management consultant.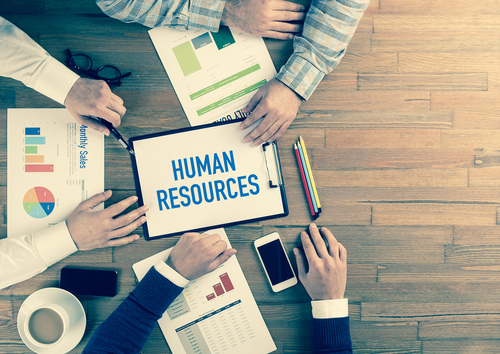 Possible Jobs for Online Bachelor's in Organizational Leadership Graduates
Business classes are often required in Organizational Leadership programs. A marketing, law, and finance component will be included in this curriculum. The subjects you study may also include human resources, change management, communication, and industrial psychology. All these broad ranges of skills and education can equip you to land a job in different career pathways like the following:
Management Analyst
They are employed in business consulting, proposing improvements to increase a company's productivity, efficiency, and profitability. The minimum requirement for management analysts is a bachelor's degree; however, some employers require a master's degree.
Training and Development Leaders
Training and development managers are another Organizational Leadership career that you can pursue. It is typical for a training and development manager to fix finances, manage staff, create training programs, and set KPIs for all team members. A person in this position assesses and arranges training solutions based on company-wide development needs to drive training initiatives.
Sales Manager
These managers oversee the sales of, and sometimes the marketing for, a product or service. As a sales manager, you will usually be responsible for leading a team of salespeople so that revenue can be generated. Motivating their teams means generating leads, establishing client relationships, and meeting or exceeding revenue forecasts.
Industrial Production Manager
Many industrial production managers are needed in the manufacturing and distribution sectors. Job requirements include strong organizational skills and industry-specific knowledge. For instance, industrial production managers need at least a bachelor's degree in executive leadership.
Human Resources Manager
Every industry has human resource managers responsible for managing any organization's staff and employees. HR managers are in charge of coordinating all personnel-related administrative tasks. Recruitment strategies, payroll management, behavior management, and employee onboarding are some of their responsibilities.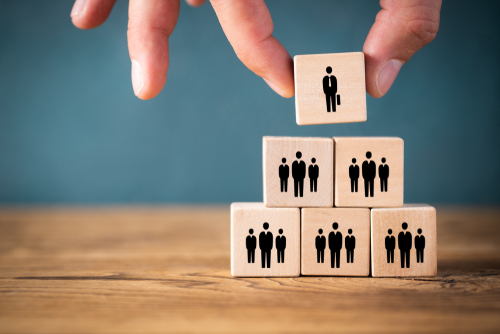 Frequently Asked Questions
Key Points to Ponder
Earning excellent salaries is one of the benefits of earning a bachelor's degree in organizational leadership. However, it is important to note that average wages vary significantly based on factors such as an individual's occupation, industry, and experience level.
Organizational Leadership programs sometimes offer specializations that allow students to concentrate on a particular aspect. For instance, these include finance, human resource management, and project management.
Almost any organization can benefit from this degree's versatility and flexibility. Graduates with a BS in Organizational Leadership may pursue various career paths, including general business, sales, human resources management, and international businesses.
---
Would you like extra info? Check this out: The Best Online Leadership Certificate Programs