Find Your Perfect School
www.premiumschools.org is an advertising-supported site. Featured or trusted partner programs and all school search, finder, or match results are for schools that compensate us. This compensation does not influence our school rankings, resource guides, or other editorially-independent information published on this site.
So you want to be a therapist? You're in luck!
We really need more therapists.
According to the Bureau of Labor Statistics, the projected growth for most therapy jobs is well above the national average. The national average is 5%.
Growth in Therapy Careers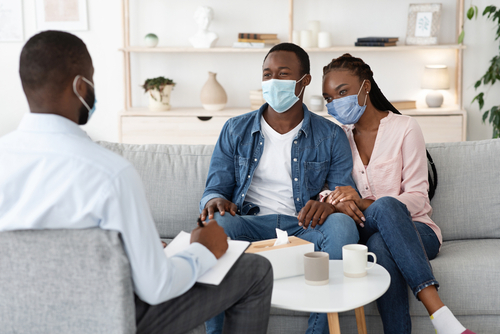 Take a look at how therapy jobs stack up to the average.
Projected Growth by Percentage:
Marriage Counselor 22%
Psychologists 14%
Social Worker 11%
Substance Abuse Counselor 22%
Physical Therapist 22%
Occupational Therapist 18%
Speech Language Pathologist 27%
As you can see the projected growth for most therapy jobs over the next 10 years is significant. We anticipate the need to grow even further as the generations change. There are more instances of depression and anxiety amongst children than ever before. The world really needs therapists.
Therapists often refer to their job as a calling and we can see why. Therapists need to be able to interface with individuals who have undergone trauma, are depressed, feeling anxious, struggling to communicate with their significant other, engage in disordered eating patterns and much more. These jobs require a lot of compassion, strength, and organizational skills.
If you think you are ready to become a therapist then great! The path to therapy is not a walk in the park but the end result is a high paying career that brings a lot of fulfillment and purpose to life.
Purpose is no small thing. Purpose helps us to live longer lives and helps us to recover from adversity.Thanks to psychologists and neuroscientists we now understand the importance of finding purpose in everything and a career is no different.
If therapy feels like a calling then it may be time to pursue a career in therapy. As you know you will need to do more than fill out an application to land a job as a therapist. There are a few routes to a career in therapy, and degree programs are available Christian, secular, private and public colleges and universities! Let's take a closer look at how to become a therapist.

How Do I Become a Therapist?
There are a few routes to becoming a therapist and they depend entirely on what type of therapist you would like to become. You can obtain a PhD in Clinical Psychology, a Master of Social Work, a PsyD or a Master of Counseling from private, public, Christian or non-Christian schools specializing in these disciplines. Speech and language pathologists, behavior analysts, music drama and arts therapists, and physical therapists all have their own requirements. Additionally, many people head back to school for additional training and certification such as a certification in play therapy or eating disorder therapy.
Clinical Psychology
If you are looking to become a clinical psychologist then you will need a PhD or PsyD. To gain entrance into a program it is important to have some research experience as well as some experience with psychology. It is not necessary to have a bachelor's degree in psychology so consider other ways to obtain experience if you have an undergraduate degree in a field other than psychology. To gain psychology knowledge consider auditing an experimental psychology course and volunteering to do research in a lab.
Social Work
A Master in Social Work is a route towards a career in mental health. Though different from a psychologist, social workers have the option to work in private practice and many MSW programs offer specializations. Social workers have a lot of freedom in private practice and may also work in hospitals and other centers for care. The job is in-demand and lucrative. If you are considering heading back to school in order to counsel others and make a difference in your community, consider the LCSW. The online MSW in social work at Columbia is one of the best.
Counseling
A Master of Counseling degree is a good option if you are looking to pursue a career in counseling. There are programs in person and online. If you are interested in becoming a counselor check out the online counseling program at NYU.
School Counselor
School counseling programs are different. They require either a master's degree in school counseling or a doctor of school counseling. These programs prepare you to become a counselor in the K-12 setting. Check out the Education Counselor degree at Vanderbilt.
Perhaps you have a general desire to help people with no specific career path in mind. Everyone needs to make a living and financial success is an important motivator. For this reason we compiled a list of the most lucrative jobs in therapy. Many of the most lucrative jobs are the highest in demand. Take a look.
The 20 Most Lucrative Therapy Careers
1
Eating Disorder Therapist
Average Earnings: $90,153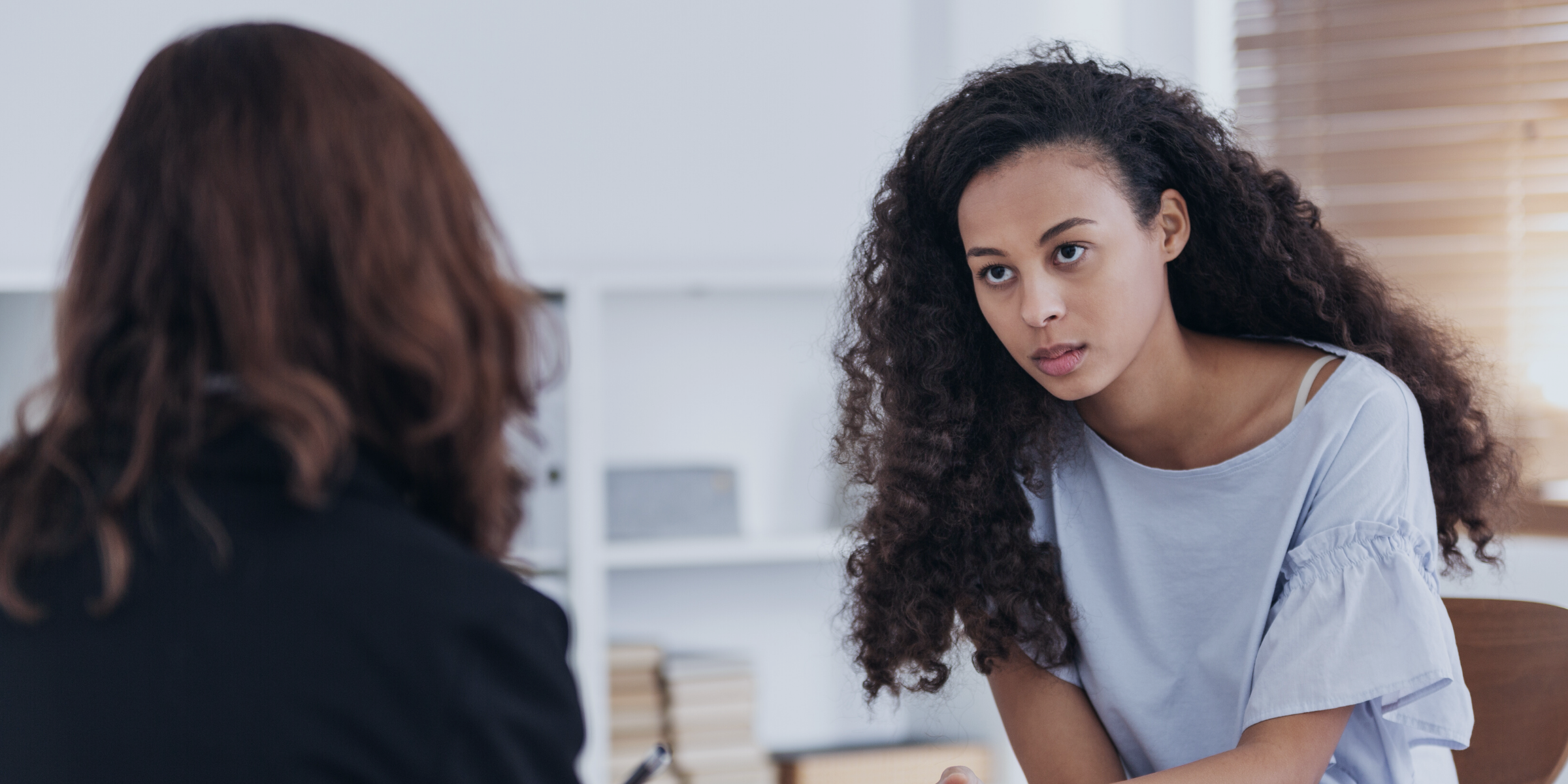 An eating disorder therapist works to help individuals engage in a healthy eating pattern and to teach skills to help patients engage in behavioral pattern changes. The eating disorder therapist may treat patients with anorexia, bulimia, or morbid obesity. Take a look at a few of the job duties of an eating disorder therapist:
Assess patients
Use techniques to help eliminate maladaptive behaviors related to food
Conduct family therapy
Track patient progress
Collaborate with the patient's entire care team
As an eating disorder therapist it is not uncommon to interact with individuals who are very sick. In fact, eating disorders may be lethal. Therefore it is important that an eating disorder therapist be capable of dealing with high-stress situations. Additionally, an eating disorder therapist will need at least a master's degree but generally speaking requires a PhD to advance in this career. Finally, an eating disorder therapist should be compassionate. The median salary for an eating disorder therapist is $90,153. 2
Physical Therapists
Average Earnings
$87,930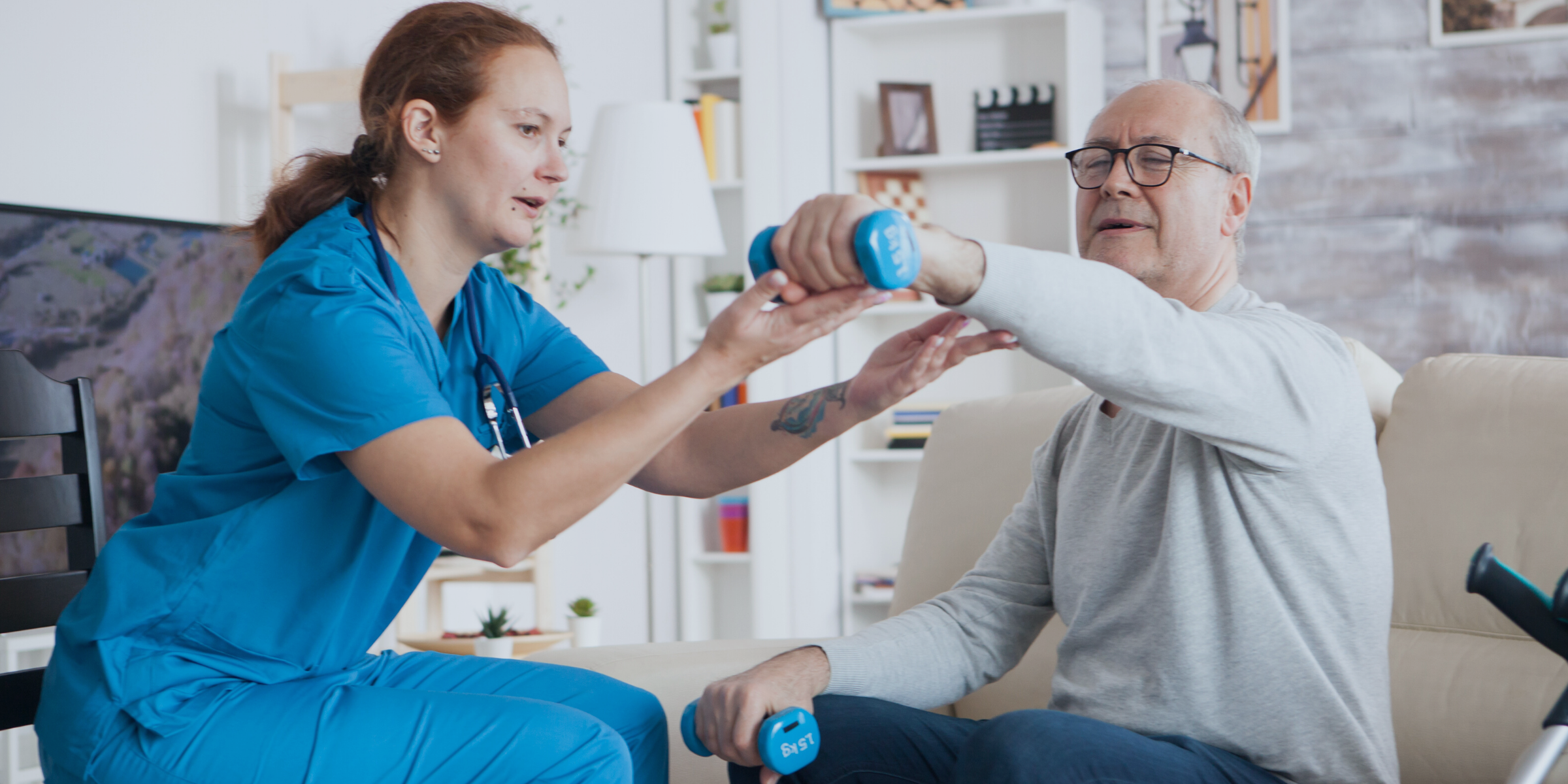 A physical therapist helps a person physically recover from something be that an injury, a surgery, or an underuse of some kind. The physical therapist helps the patient recover by teaching them exercises that physically strengthen the body and bring balance back to the body. Take a look at some of their job duties:
Consult with patients
Diagnose movement disorders
Teach patients various exercises and techniques for strengthening
Assist patients with assistive equipment like a wheel chair
Track patient's progress
As a physical therapist you must be intelligent and strong with a lot of patience as well as good communication. This is a very physically demanding job that requires time with people- it is essential that you enjoy working with people. The median salary for a physical therapist is $87,930. 3
Occupational Therapists
Average Earnings
$85,350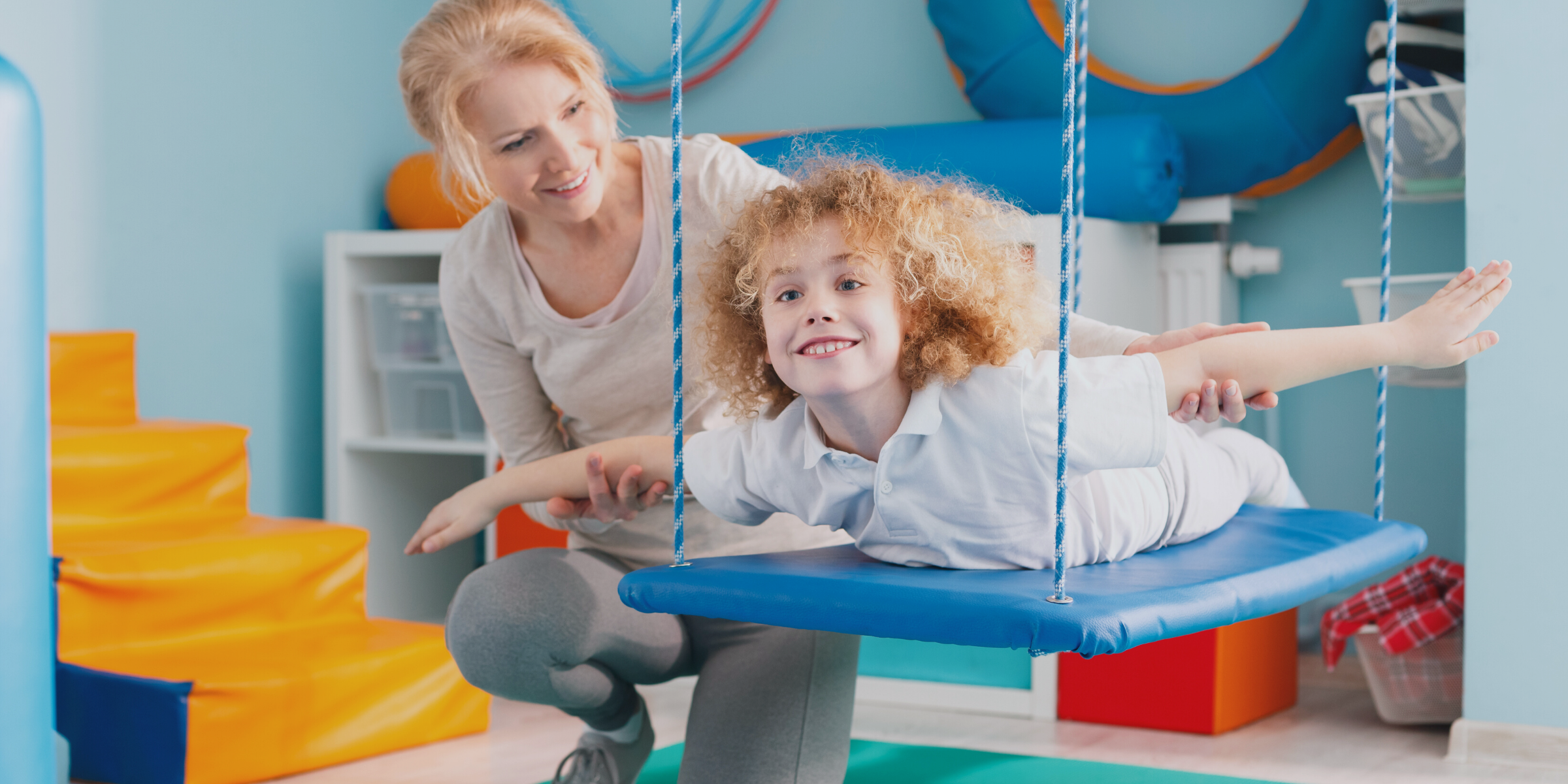 An occupational therapist works with people of all ages and abilities and encourages them to integrate their sensory experiences with hands-on activities. Many occupational therapists work with disabled individuals and use special equipment to help those individuals adapt. Take a look at some of the job duties of an occupational therapist:
Observe and assess patients and evaluate their conditions
Develop a treatment plan for a patient
Help autistic children engage in play activities
Work with the patient's entire team including family members
Recommend special equipment
As an occupational therapist you will need to have a lot of stamina. This job requires physical play as well as a creative flair. Occupational therapists often work with special needs children and adults but may work with myriad types of populations. It is essential that an occupational therapist be compassionate. The average salary for an occupational therapist is $85,350.4
Speech Therapists
Average Earnings
$77,510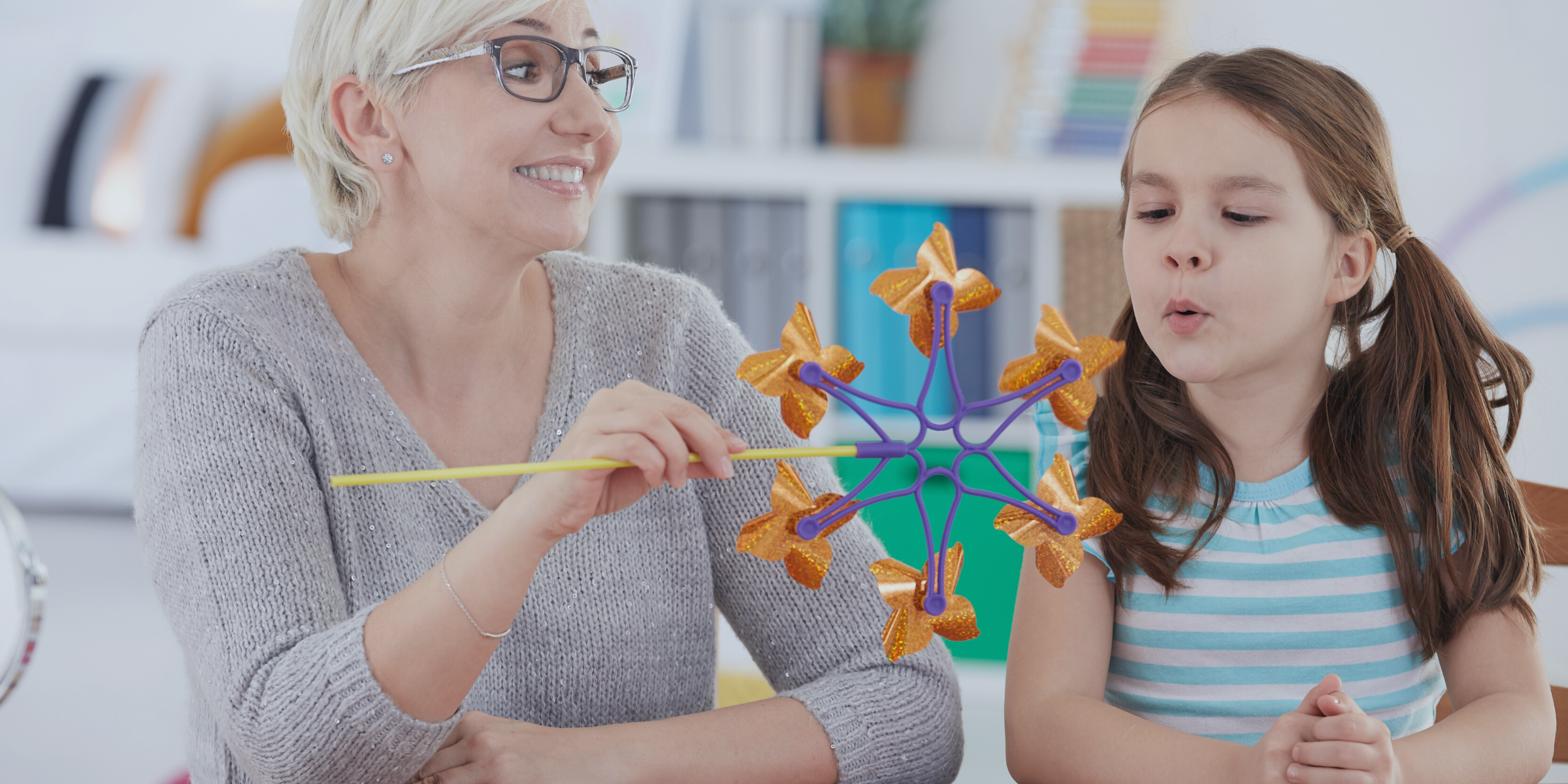 A speech therapist also known as a speech and language pathologist (SLP) must diagnose and treat all related disorders including swallowing disorders in children and adults. Speech-language pathologists are familiar with all issues involving communication. Take a look at a speech therapist's job duties:
Evaluate and diagnose disorders
Treat the speech and language communication disorders
Educate family and caregivers about ways to improve speech and language
Work alongside other professionals on speech and language goals
Train or supervise
Speech therapists are in high demand and according to the Bureau of Labor Statistics, this position is expected to grow at a rate of 27% which is much faster than the national average. Speech therapists are intelligent and patient people who are compassionate. The median salary for an SLP is $77,510. 5
Cognitive Therapists
Average Earnings
$77,000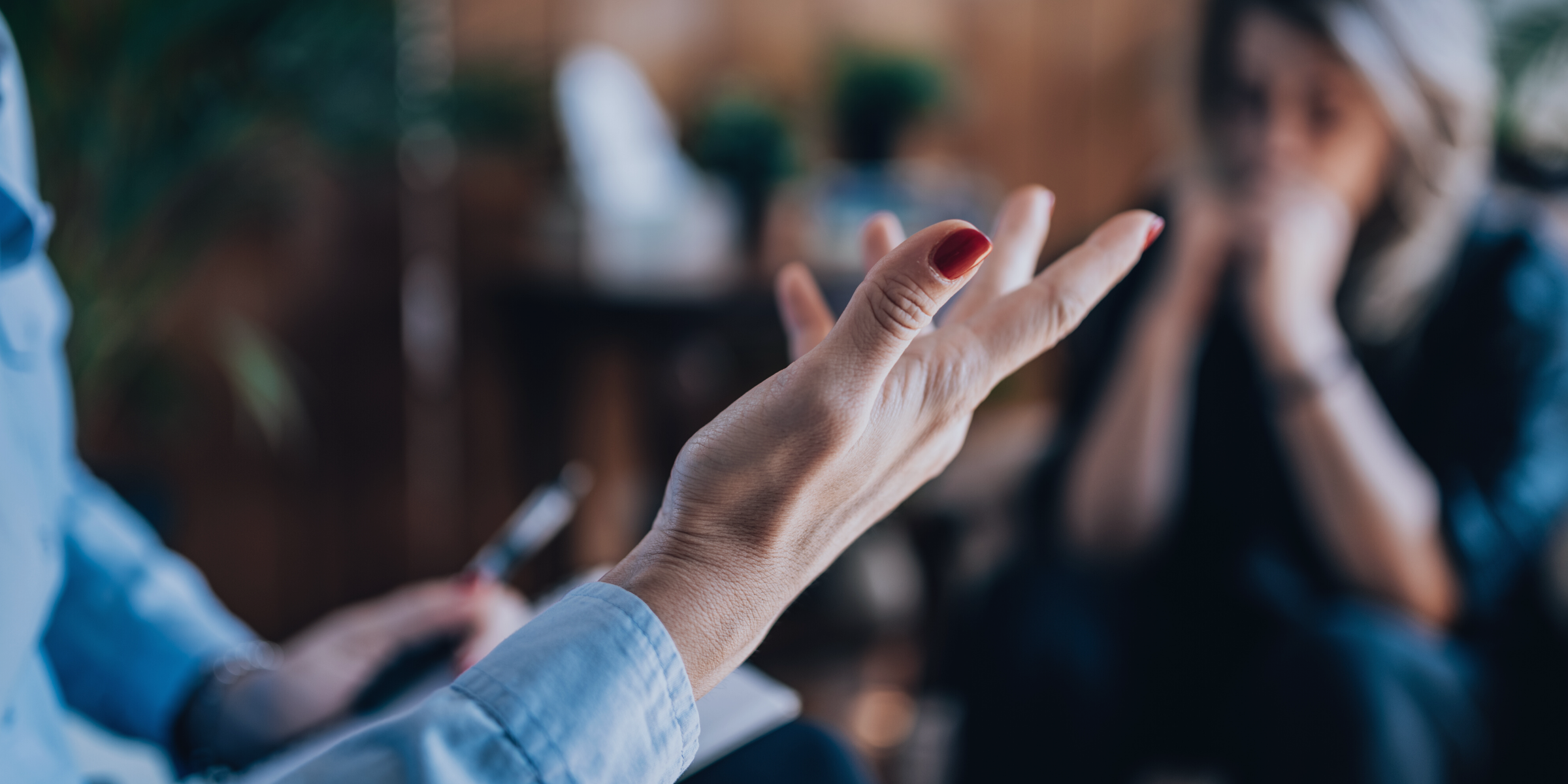 A cognitive therapist helps individuals who are struggling with their personal mental well being. They help to identify thought patterns as well as behavioral patterns that may negatively impact their well being and design strategies to help that person change their mental well being.
Assess a patient
Provide recommendations for that patient
Research in the field and continuing education
Case management and administrative duties
Help patients conduct behavioral experiments
The median salary for a cognitive therapist is $77,000 per year. If you are interested in becoming a cognitive therapist it is important that you are compassionate and caring but also able to emotionally distance yourself from your patient's. All therapists will need this skill. Additionally, it is important that you are organized and have the ability to work with a wide range of patients and disorders. Many cognitive therapists choose to specialize. 6
Marriage Therapists
Average Earnings
$75,437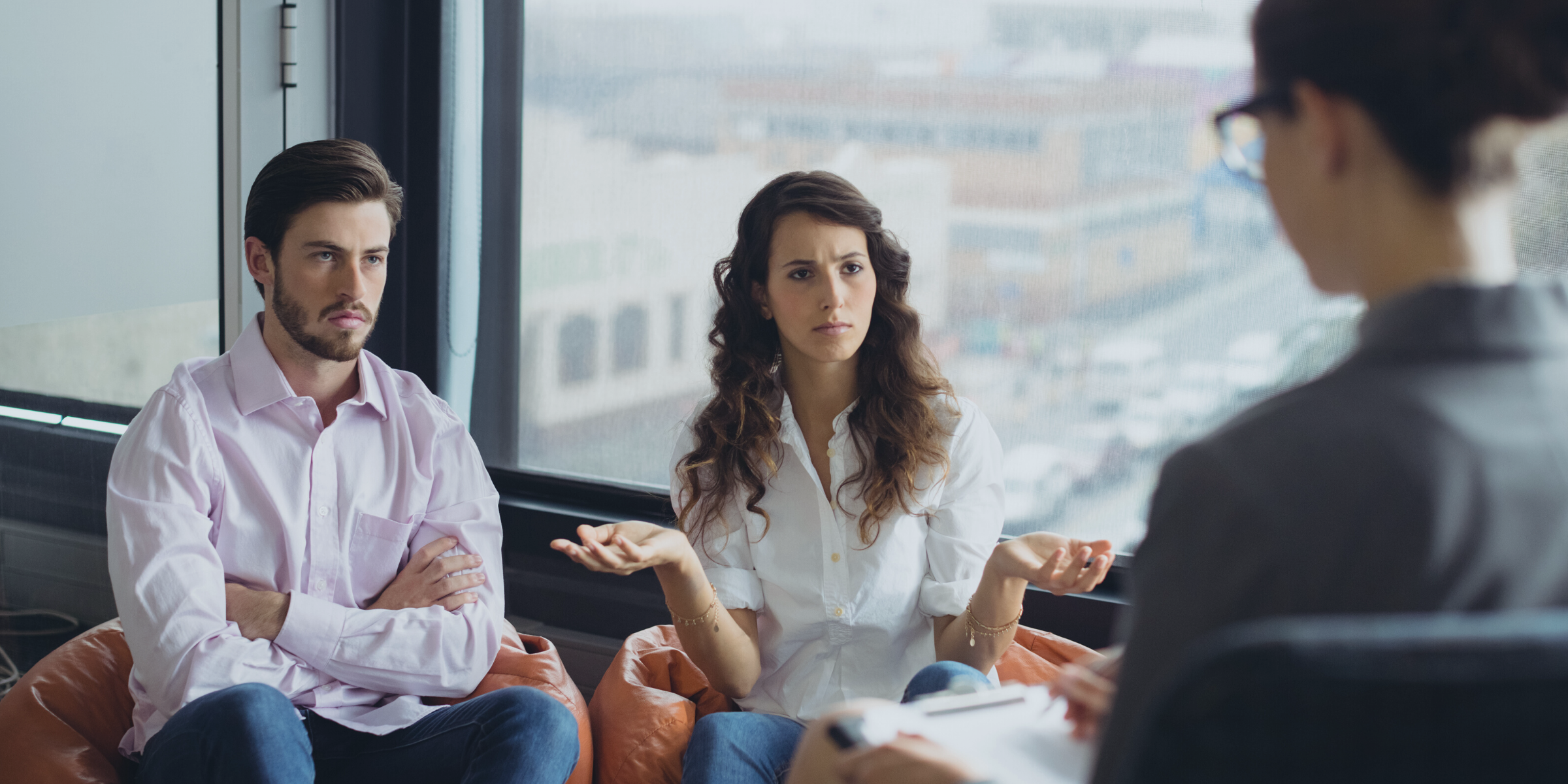 A Marriage therapist works with couples during times of crisis. This may include during a separation or divorce. Marriage therapists identify where there are psychological issues or communication issues or behavioral patterns that interfere with marital success. Take a look at some of the job duties of a marriage counselor:
Evaluate relationship problem
Observe the dynamics of a relationship
Treat psychological disorders that may interfere with the marriage
Help clients transition through tough changes like a divorce
Point out behavioral problems and target those for change
According to the Bureau of Labor Statistics marriage therapists are in demand- growing at a rate of 22% which is much faster than than the national average. Like all therapists, marriage therapists should be compassionate individuals who are good listeners. A marriage therapist must also be impartial and organized and have the ability to give clear instructions that both parties will want to listen to and follow. If you have great communication skills and superior listening skills and a strong desire to help couples navigate the world of married life, then this job may be a great fit for you. 7
Hypnotherapist
Average Earnings
$75,000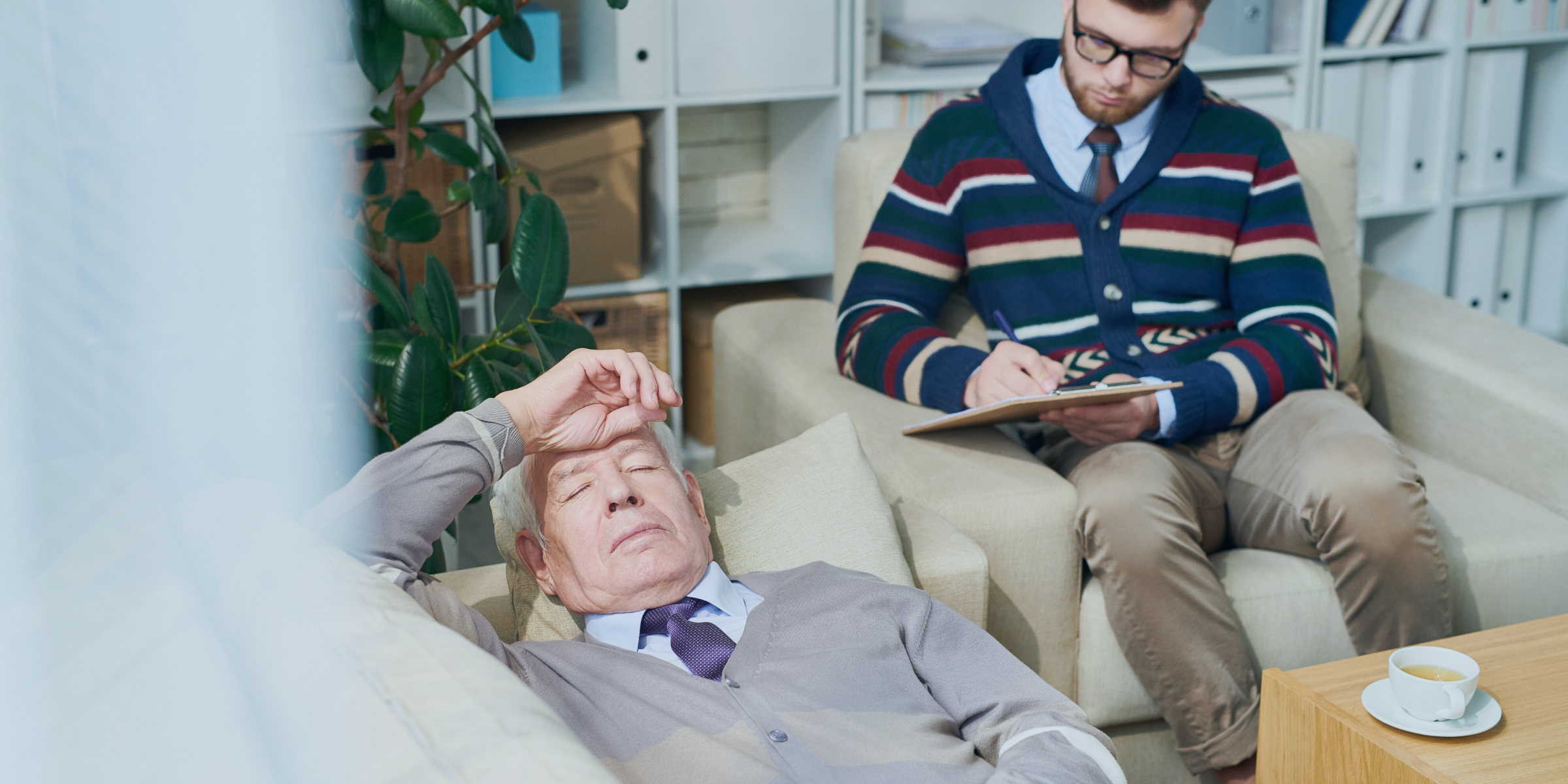 A hypnotherapist typically has a background in psychology and therapy and uses hypnosis to help patients overcome maladaptive behaviors, phobias, and other psychological conditions. Hypnotherapists consult with clients to help them determine their treatment plans. Take a look at a few of the job responsibilities of a hypnotherapist:
Hypnotherapy sessions
Assessment
Determine Goals to be targeted with treatment
General paperwork/administrative office duties
Educate clients
A hypnotherapist is an individual who is an expert communicator. This person will have a strong understanding of the human brain and must therefore be analytical as well as compassionate and personable. The median salary for a hypnotherapist is $75,000 a year. 8
Sex Therapist
Average Earnings
$72,589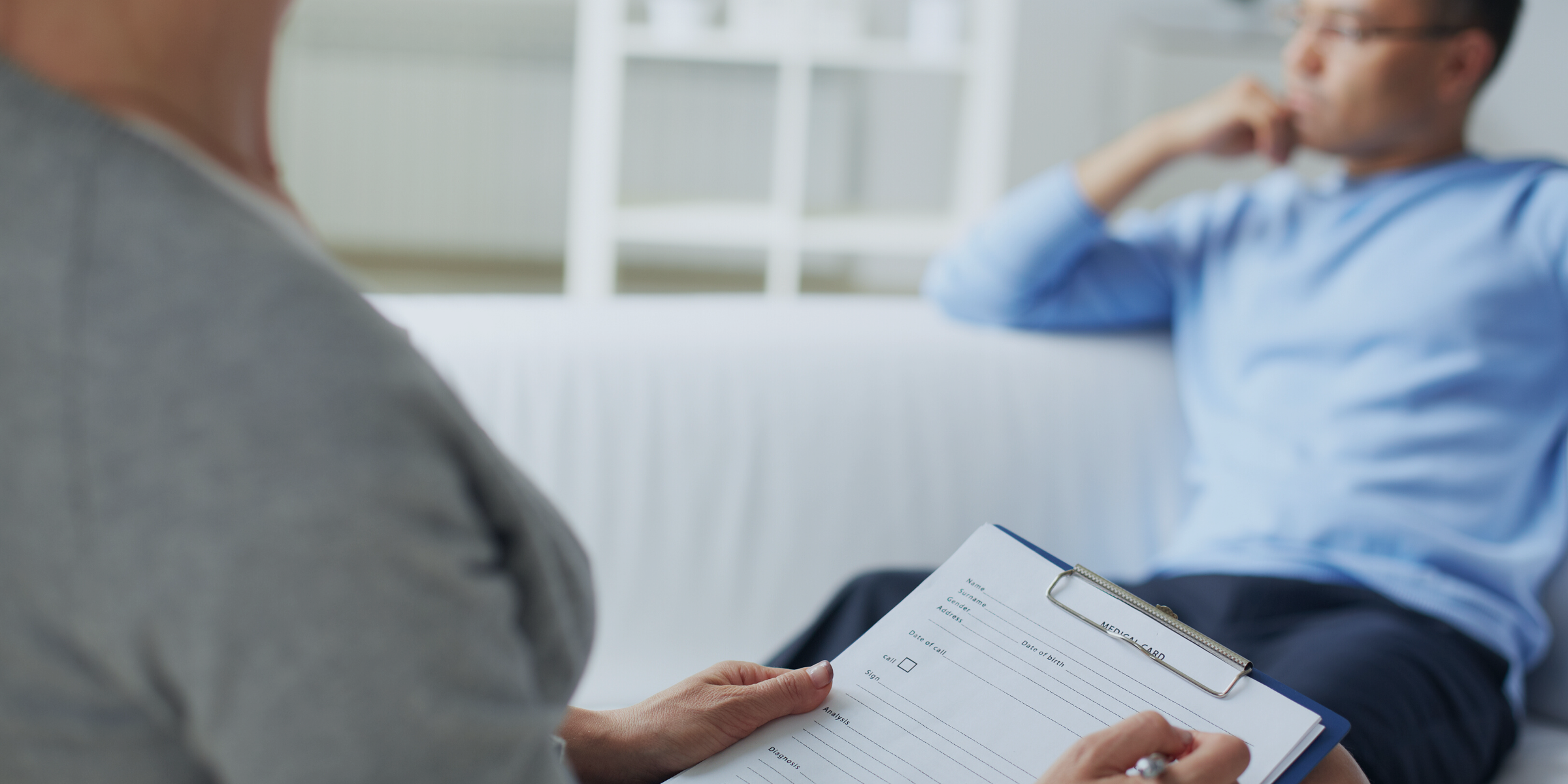 A sex therapist is a compassionate individual who helps individuals and couples who are experiencing difficulties with sex. A sex therapist uses a number of the same techinques such as talk therapy and counseling to help individuals and couples find solutions to those sexual difficulties. Take a look at the job duties of a sex therapist:
Coach individuals who are struggling with intimacy
Combine couples therapy with individual talk therapy
Identify sexual triggers for the individual
Administrative duties required by a private practice
Provide education on the topics related to sex
It goes without saying that a sex therapist should be an expert in their field as well as compassionate. The job pays on average $72,589 annually and is growing at a rate of about 12% which is faster than the national average. 9
ABA Therapists (W/BCBA)
Average Earnings
$70,176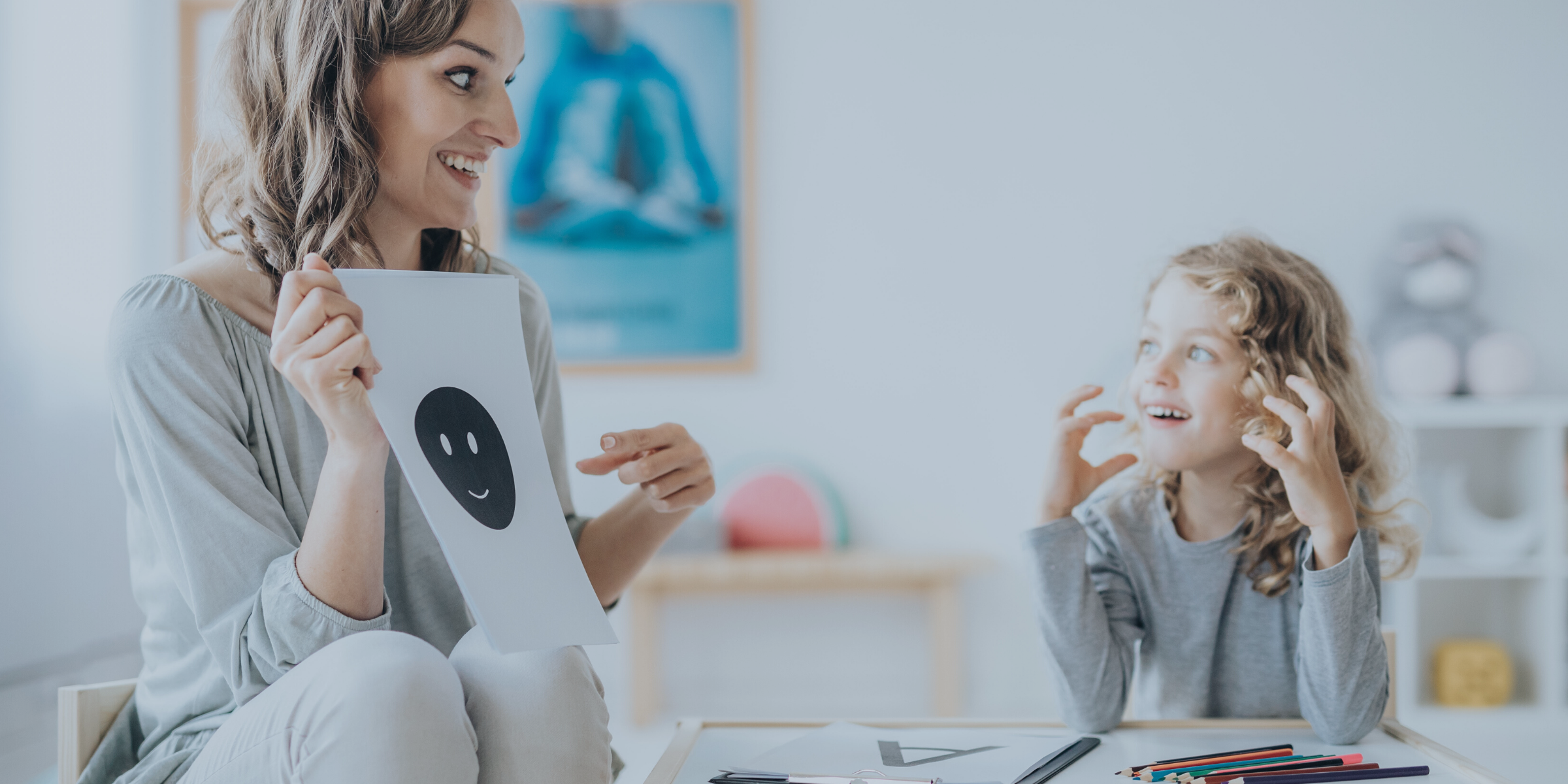 An ABA therapist or a board certified behavioral analyst (BCBA) is a behavior scientist and therapist that uses behavioral principles as outlined in applied behavior analysis to help their clients make positive behavioral changes. The BCBA works with people of all backgrounds but most popularly works with people with autism. Their job duties are many and varied. Take a look:
Analyze and assess behaviors to be targeted for modification
Write programming for a team to execute.
Utilize applied behavioral analysis
Supervise others using applied behavioral analysis
Take data and determine how to adapt behavioral protocol
An ABA therapist in many ways is more analytical than a talk therapist as much of their job relies on data collection and observation. However, it is always important for a BCBA to be both patient and compassionate with an ability to talk to a wide range of people. It is common for a BCBA to work as part of a team.10
Child Therapist
Average Earnings
$68,222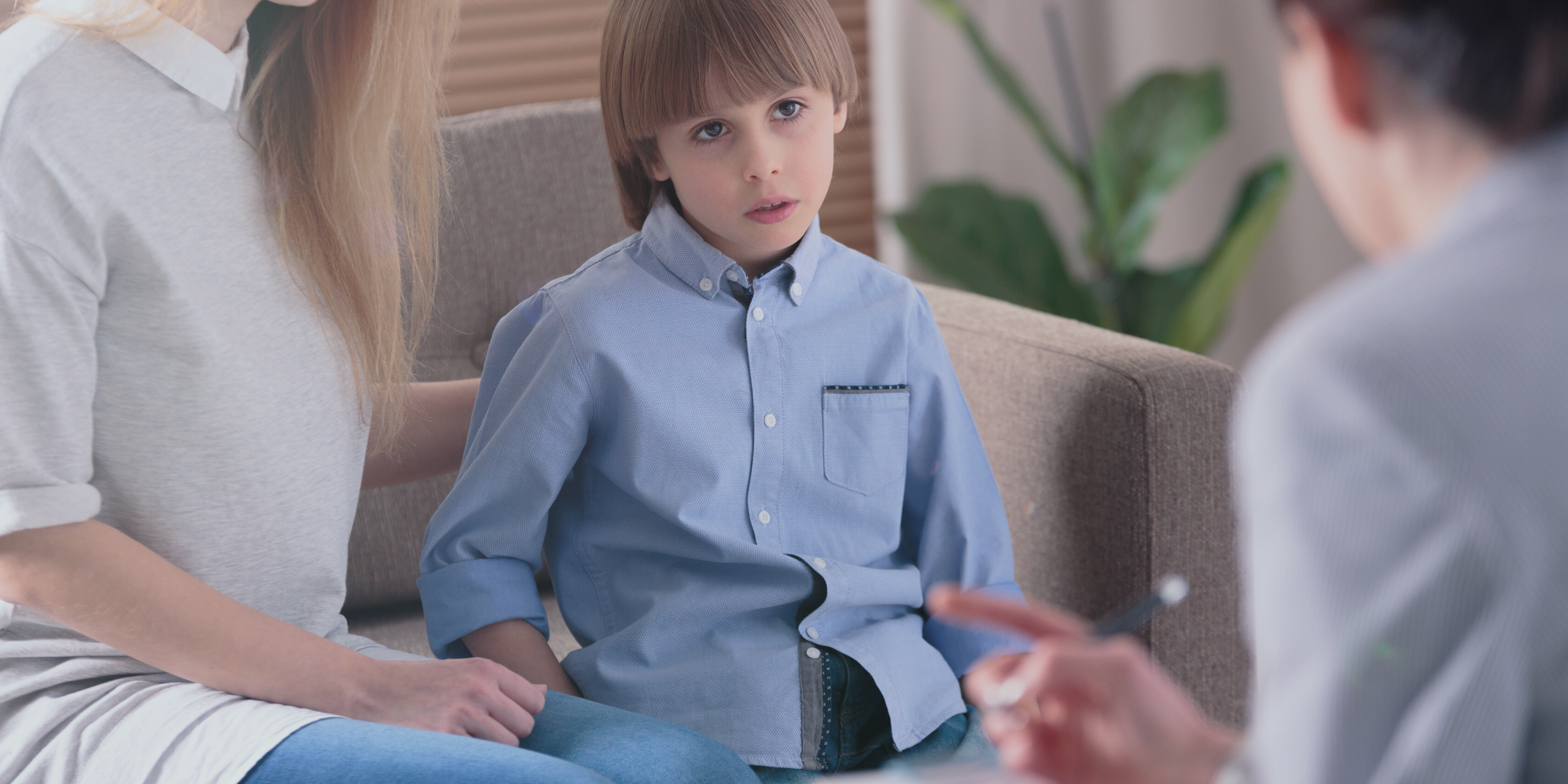 A child therapist is a therapist with a background in developmental psychology. This person works with children to assess issues, diagnose problems and treat mental emotional as well as social problems. Take a look at the job duties of a child therapist:
Assessment and diagnosis
Create a treatment plan that is individualized to the child
Educate family members about the best course of actions
Refer when necessary such as in the instance of addiction
Document and record the treatment procedures
The person who is right for child therapy is a special type of person. This person is caring and compassionate with an approachable demeanor and an intuitive understanding of children's needs. This person is also very highly educated and aware of the current science and best practices surrounding child development and psychology. The median salary for a child therapist is $68,222. 11
Psychotherapist
Average Earnings
$57,830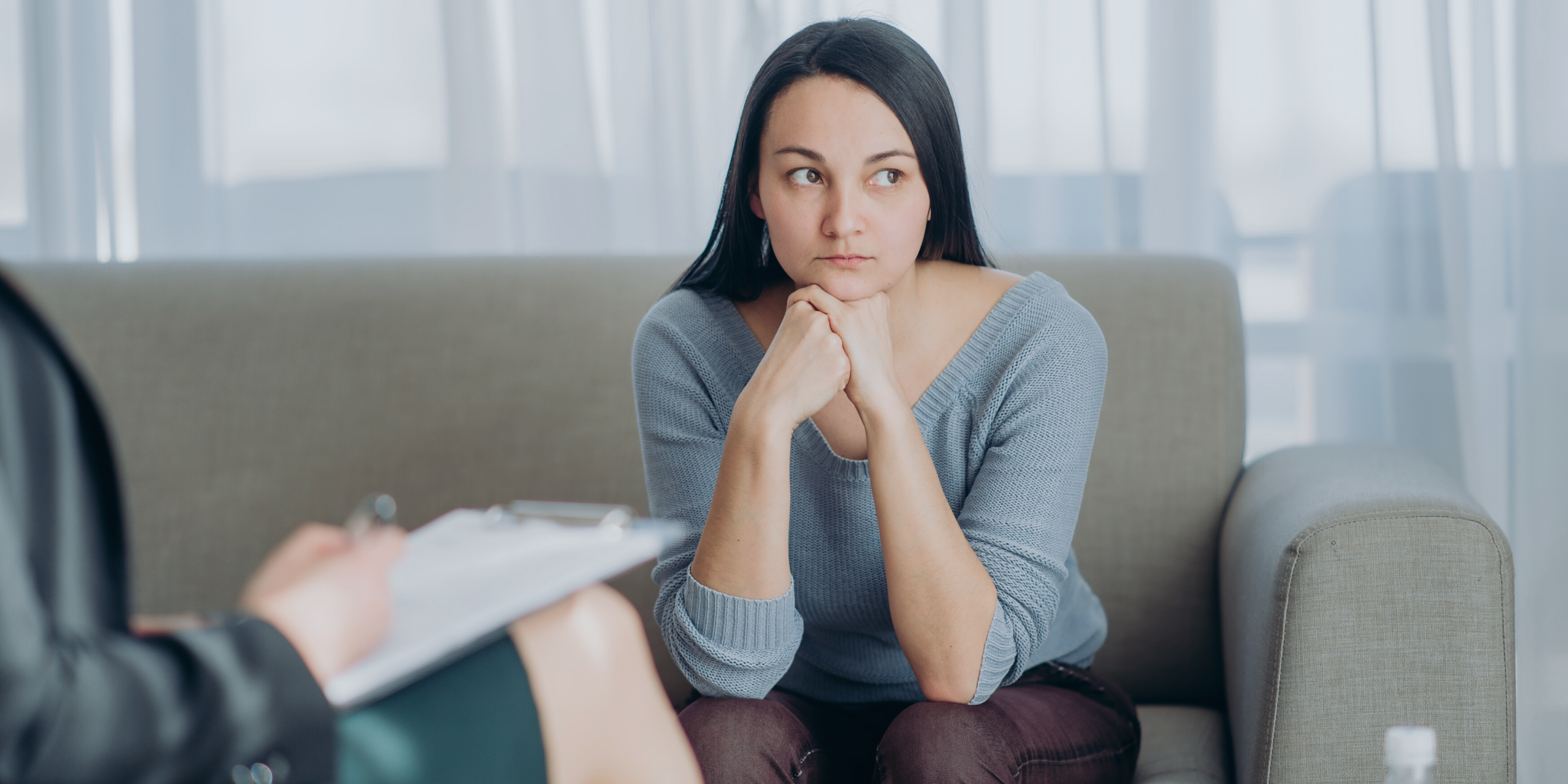 A Psychotherapist helps individuals who are struggling with anxiety, depression, and other mental-health disorders and is likely what a person thinks of when thinking about therapy jobs and careers. Some of the job duties of a psychotherapist include:
Performing therapy sessions for children, adolescents and adults.
Help clients to understand and address their own struggles
Use a variety of techniques like mindfulness and journaling to help clients achieve their goals
Engage with a verbal interactions to help clients work through their issues
Observe clients and make assessments
A psychotherapist is a sincere observant and positive individual who helps people struggling with their mental well being. It is important to be compassionate and caring as well as up-to-date on best practices in the field of mental health. A psychotherapist may specialize in an area for example child psychology. The median salary for a psychotherapist is $57,830. 12
School Therapist
Average Earnings
$56,310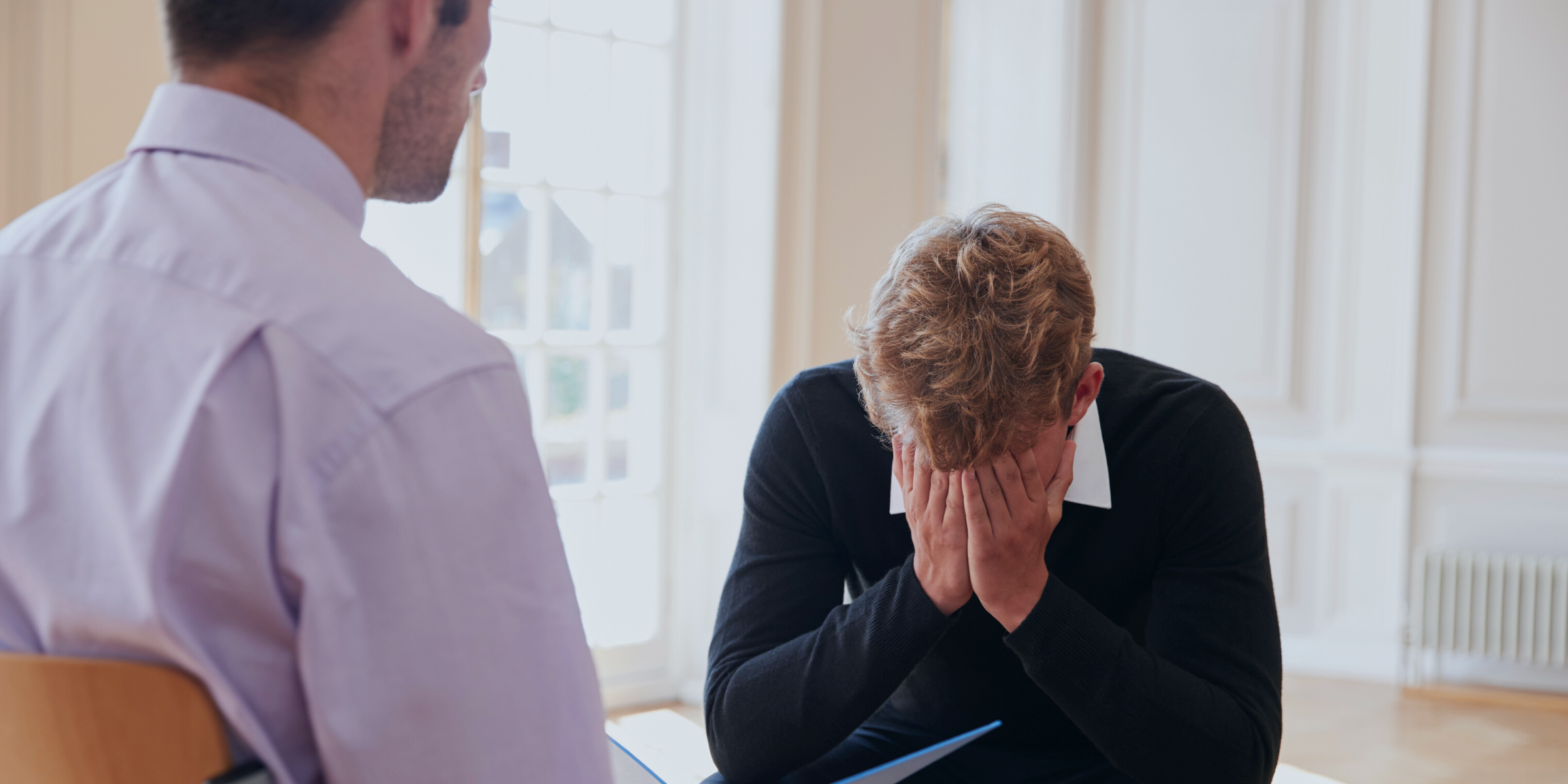 A school therapist or school counselor assists students who need support at the school age. School counselors are needed for students of all ages. Your job is to help students dealing with bullying, self esteem, academic performance and more. Here are some of the job duties:
Listen to students concerns about academic performance and more
Help the students to create a plan of action
Improve parents/guardians support
Mediate conflicts
Help with addiction issues and facilitate rehabilitation
As a school counselor your jobs are going to be varied and it is important to note that school counselors are needed for grades K-12 and beyond. It is important for a school counselor to be a resilient listener and very well organized. As the job duties are so varied you will need to be up-to-date on best practices for school counseling. The median salary for a school counselor is $56,310. 13
Play Therapists
Average Earnings
$53,924
A play therapist typically works with children ages 10 and under and observes the play and uses play as the developmentally appropriate language for therapy. A play therapist may have to help children work through very difficult issues including abuse and neglect. It is important to be resilient and strong as a play therapist. Take a look at some of the job activities:
Observe and participate in play with children
Create a therapeutic environment and relationships with children based on trust
Educate parents on play therapy
Assess children and determine their individual needs
Attend meetings and maintain clinical records and produce reports regularly
The median salary for a play therapist is $53,924. If you are interested in play therapy consider your passion and energy levels. Many play therapists like to add their skill to their list of skills whereas others prefer to work exclusively with children in this capacity. It is always a good idea to include variety as a play therapist. You may wish to receive additional credentialing through the Association of Play Therapy. 14
Existential Therapist
Average Earnings
$50,000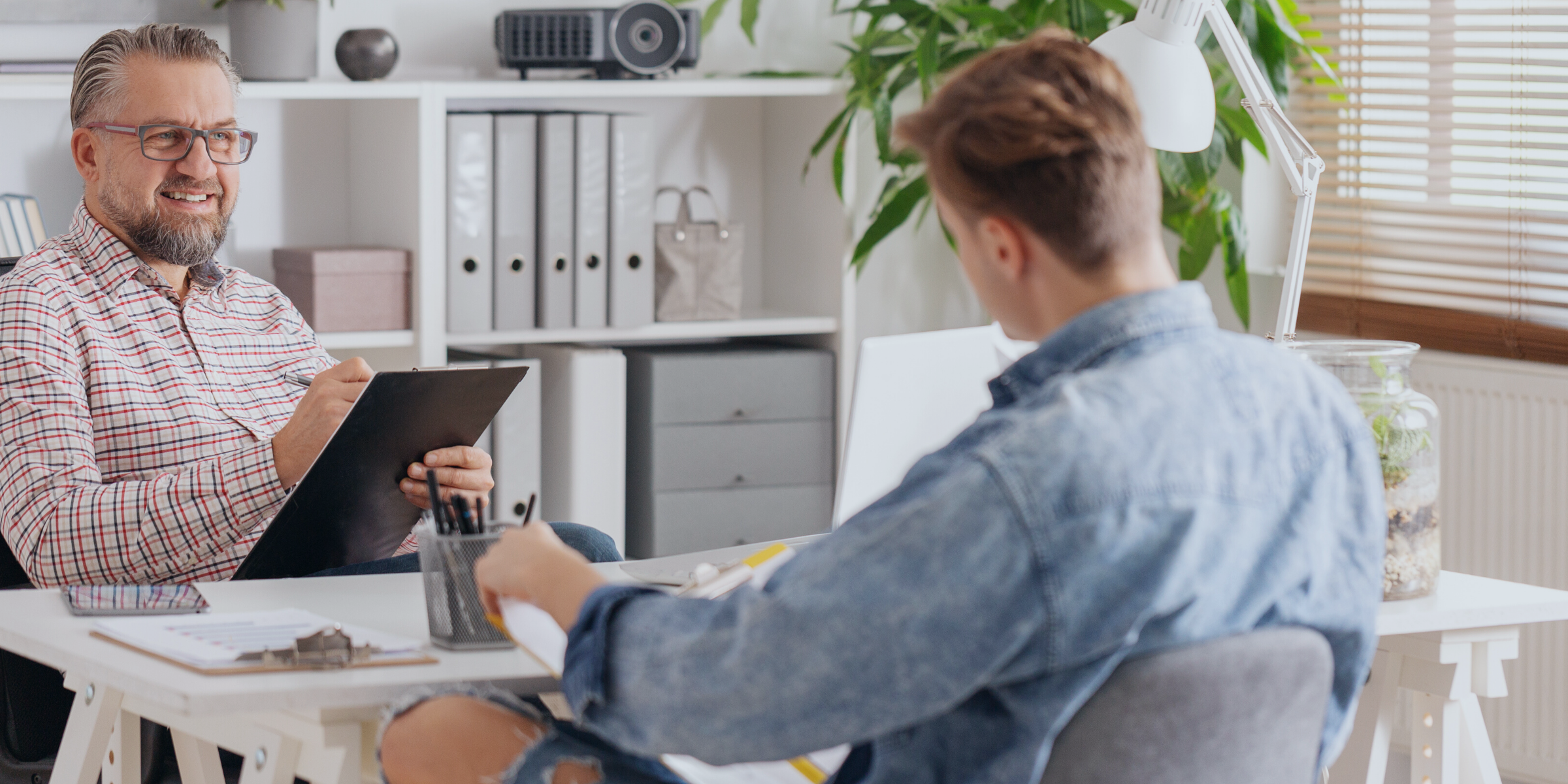 An existential therapist helps their clients to explore their aspirations in life. They operate on the belief the individual choice makes the biggest impact on their outcomes and abilities to overcome their concerns. Existential therapy encourages individuals to live authentically.
Assess clients
Talk with clients to determine a plan of action
Remain current on best-practice modalities
Knowledgeable about developmental psychology and abnormal psychology as well as experimental psychology
Use holistic approach to treating patient often mind/body/spirit
As an existential therapist must be a compassionate person and a resilient listener with a knowledge of a wide array of psychological approaches to well being. As an existential therapist you will help people to navigate some of their biggest roadblocks to success and so it is important to be able to help a person overcome a wide range of obstacles. The median salary for an existential psychologist is $50,000. 15
Art Therapists
Average Earnings
$47,860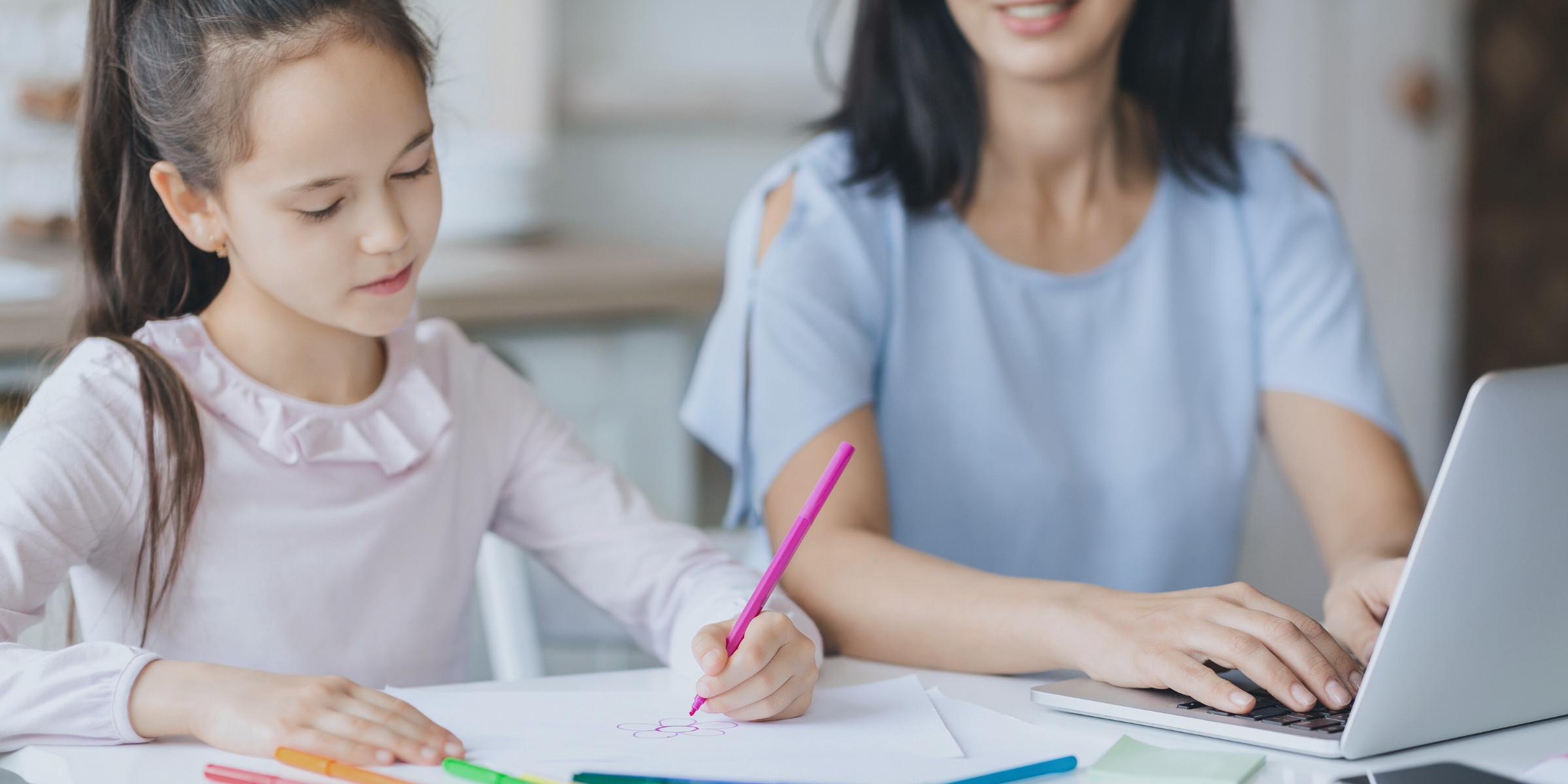 Art therapy is a form of expressive therapy where clients use the creative processes of making art to explore their feelings and process their experiences. Art therapy helps people to process trauma, develop social skills, and more. Take a look at some of the duties of an art therapist:
Assess clients and observe their art
Encourage creative expression and thinking
Take notes and make suggestions for therapies down the road
Help individuals seeking personal growth and development
Keep records of materials for future sessions
Attend conferences and remain up to date with the latest developments in art therapy
An art therapist is a very special person indeed and typically is an artist themselves in addition to an art therapist. Many art therapists have a "special eye" for therapy and help to facilitate creative outlets to individuals who may not otherwise have an outlet for creative expression. The median salary for an art therapist is $47,860. It is important to be analytical and creative as well as patient and willing to learn. Art therapy is an ever-changing field. 16
Addiction Therapist
Average Earnings
$47,665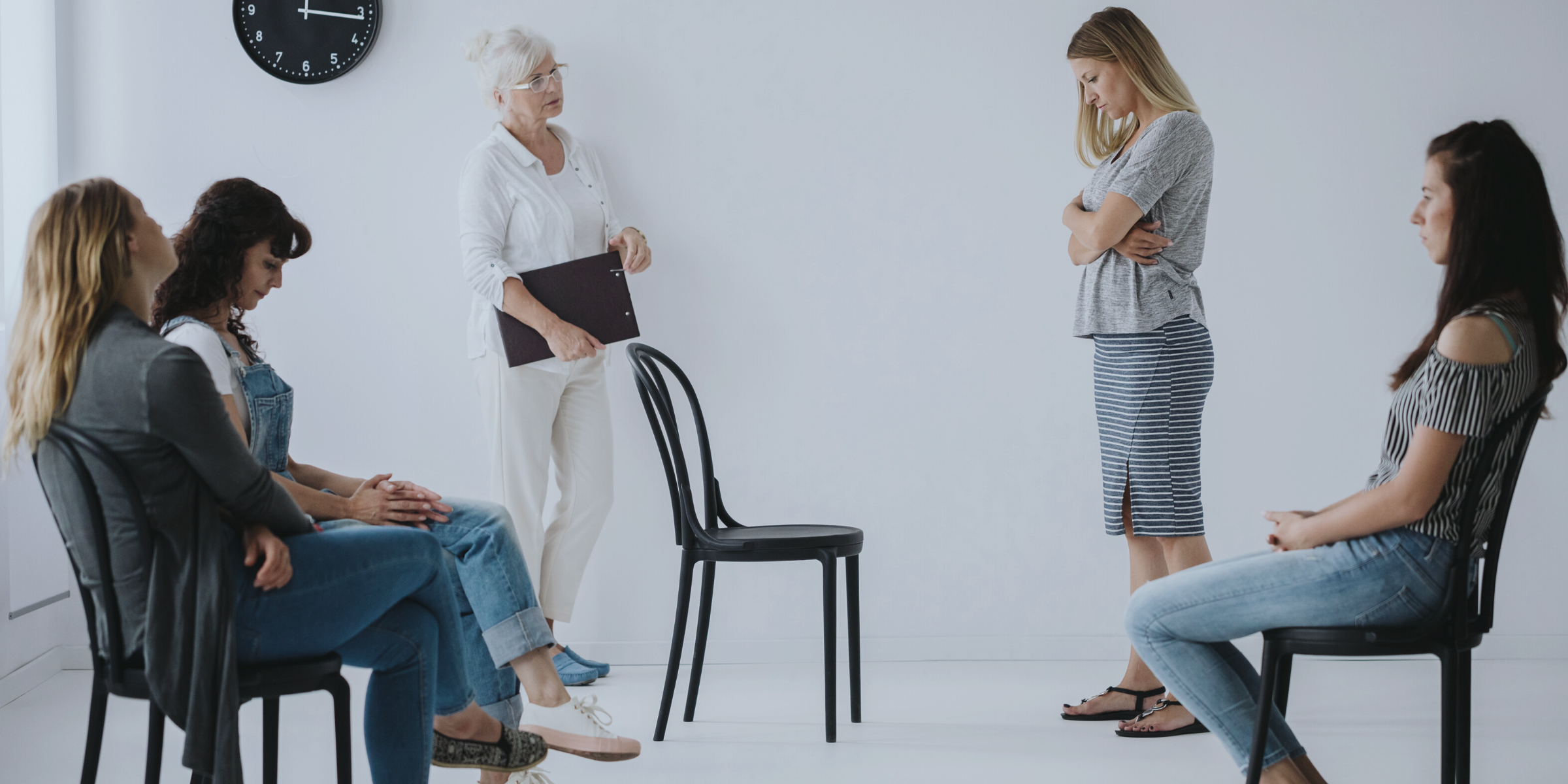 An addiction therapist or substance abuse counselor works to help their clients identify why they abuse substances. The substance abuse counselor may work in an acute capacity or ongoing as the individual recovers from addiction.
Meet with your clients and make evaluations
Create goals for treatment
Help individuals find a career and reestablish themselves into a community
Help clients find a support group
Meeting with clients' family to educate them on best ways to provide support
If you are a compassionate person who wants to help then you may wish to consider substance abuse counseling. The growth rate of this job is 22% which is far faster than the national average which is 5%. The median salary is $47,665 and that number differs depending on the area in which you live and number of years of experience. 17
Drama Therapist
Average Earnings
$46,091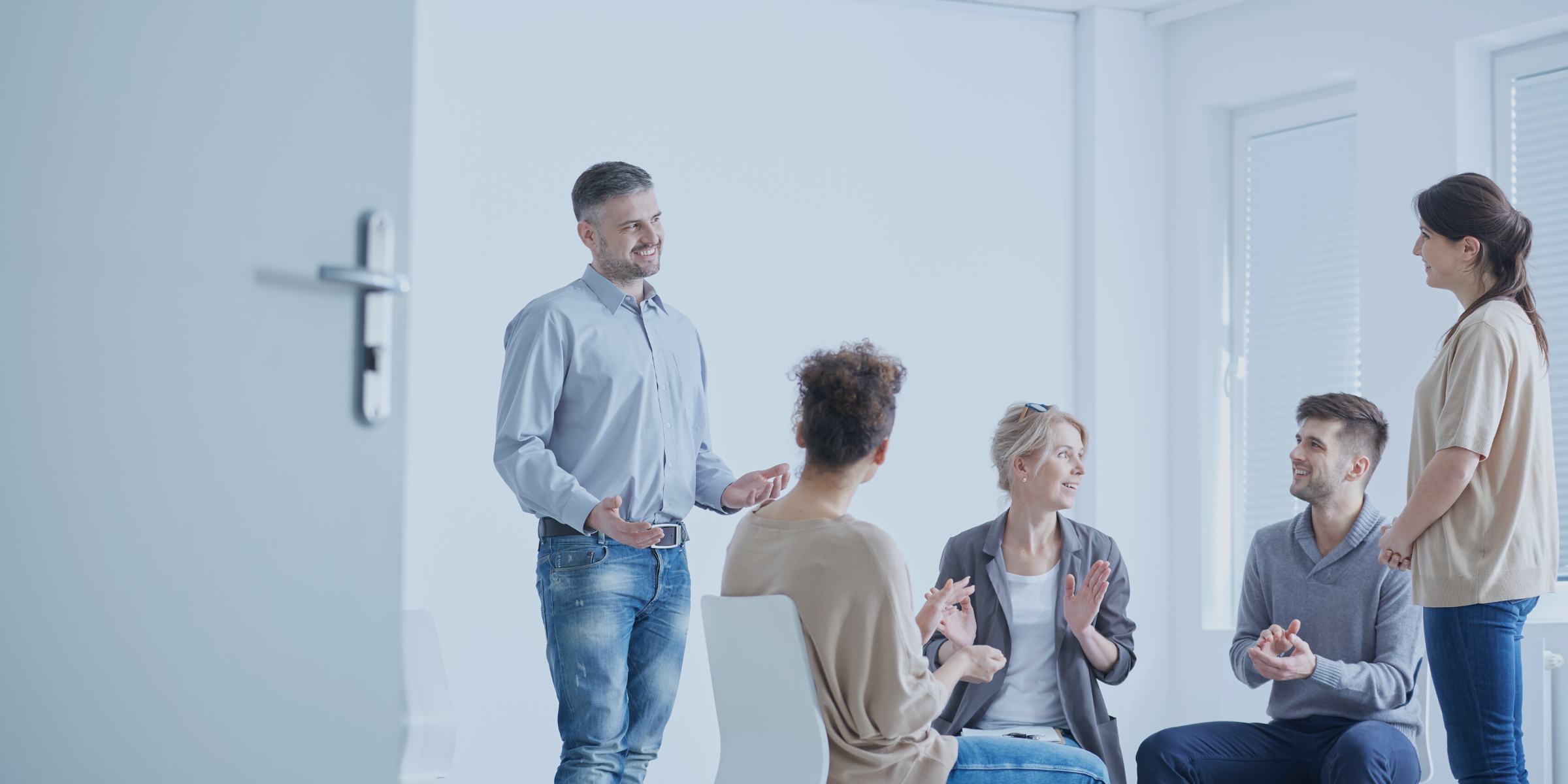 Drama therapists coordinate sessions that are controlled and use drama-based activities to help assess the psychological impact of a specific area of concern such as a traumatic event. Additionally a drama therapist will use these observations to make assessments about the individuals.
Assess your clients needs
Plan unique activities for sessions that are appropriate to the individual
Help clients understand and process information using script work, storytelling, improvisation etc.
Coordinate with other professionals such as psychiatrists and doctors
Write reports
The median salary for a drama therapist is $46,091 per year. This is a great career choice for any individual who is looking to marry their creative passions in theater with a helping role. 18
Massage Therapist
Average Earnings
$46,000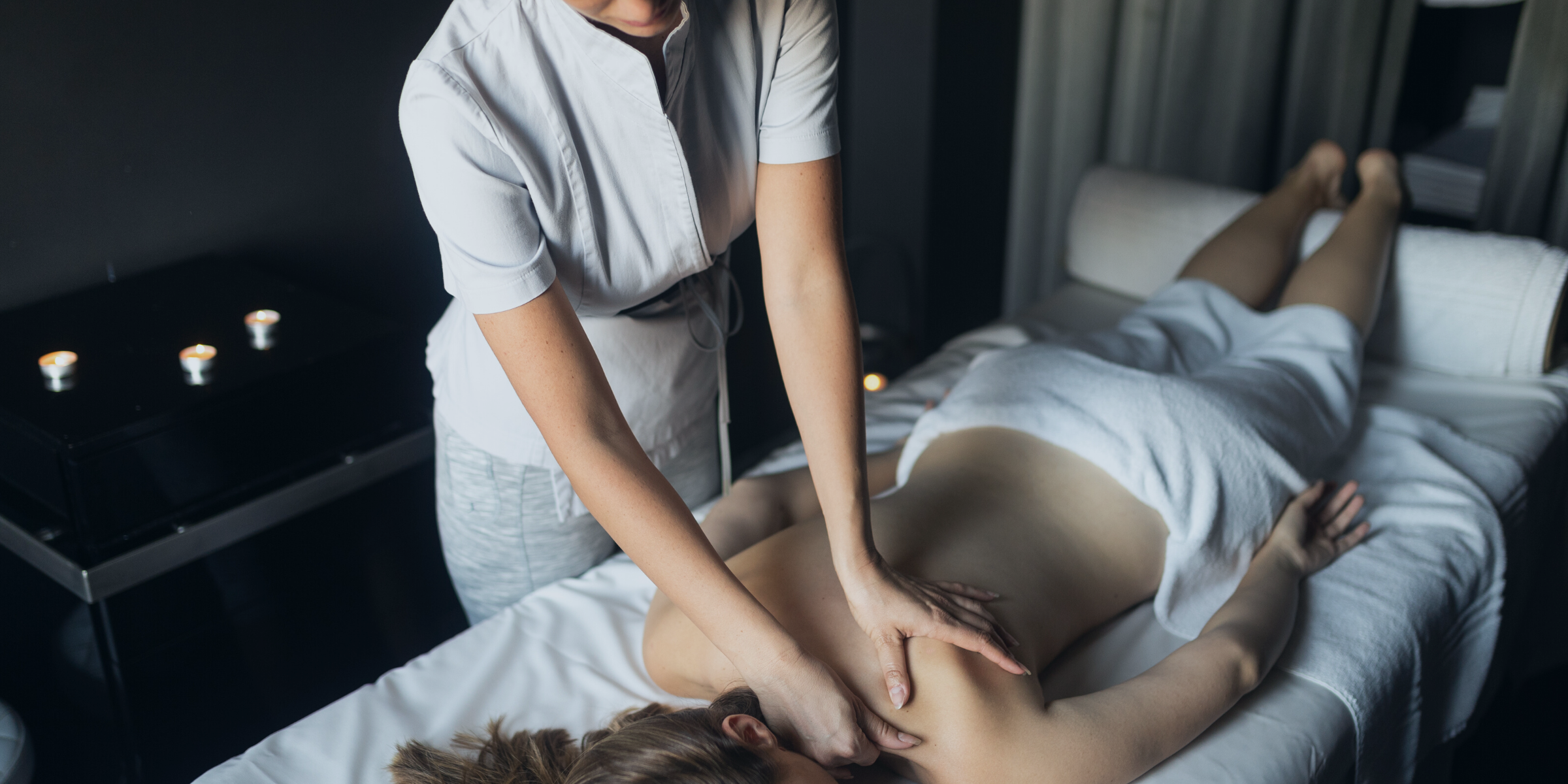 A massage therapist performs therapeutic massages on soft tissue and muscles. This type of massage therapy provides treatment for injuries or other medical conditions that may cause tightness and mobility issues. Take a look at the job duties of a massage therapist:
Assess a client's needs
Consult with clients about treatment options
Practice massage from various schools of massage
Refer patients to other practitioners for integrative care (such as chiropractors, physical therapists etc.)
Follow up with clients throughout the course of treatment
If you are someone who likes to make their own hours and does well in nontraditional settings, then you may want to consider massage therapy. The median salary for a massage therapist is $46,000. Massage therapists often engage in regular continued education and will often include massage types from a variety of schools of massages. Massage therapists often have their own private practice.19
Cognitive Behavior Therapists
Average Earnings
$44,790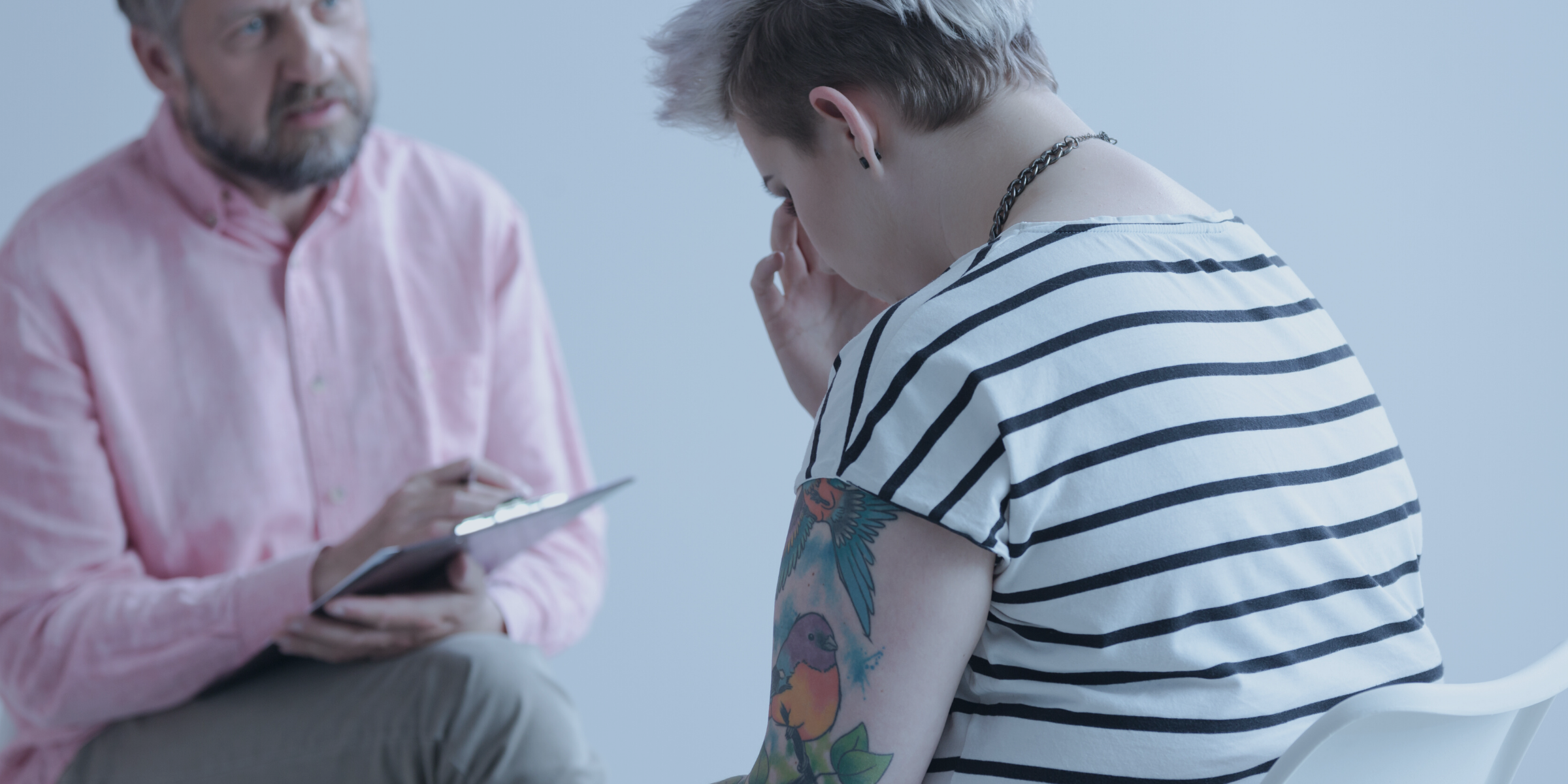 A cognitive behavioral therapist helps their clients identify thought patterns and behavior patterns that have negatively affected their lives and encourages that person to change those thought patterns through practices like journaling, exercise, and mindfulness. Take a look at some of the job duties of a cognitive behavioral therapist:
Coach clients by teaching mindfulness and relaxation techniques
Encourage clients to engage in journaling and other written activities
Challenge the client's beliefs
Track data and make recommendations accordingly
Exposure therapy to reduce fear
A cognitive behavioral therapist works methodically with patients to help them overcome maladaptive behavioral and mental "blocks." This common practice of therapy is one of the most sought after in the field of mental health. The median salary for cognitive behavioral therapists is $44,790 per year. 20
Music Therapists
Average Earnings
$43,740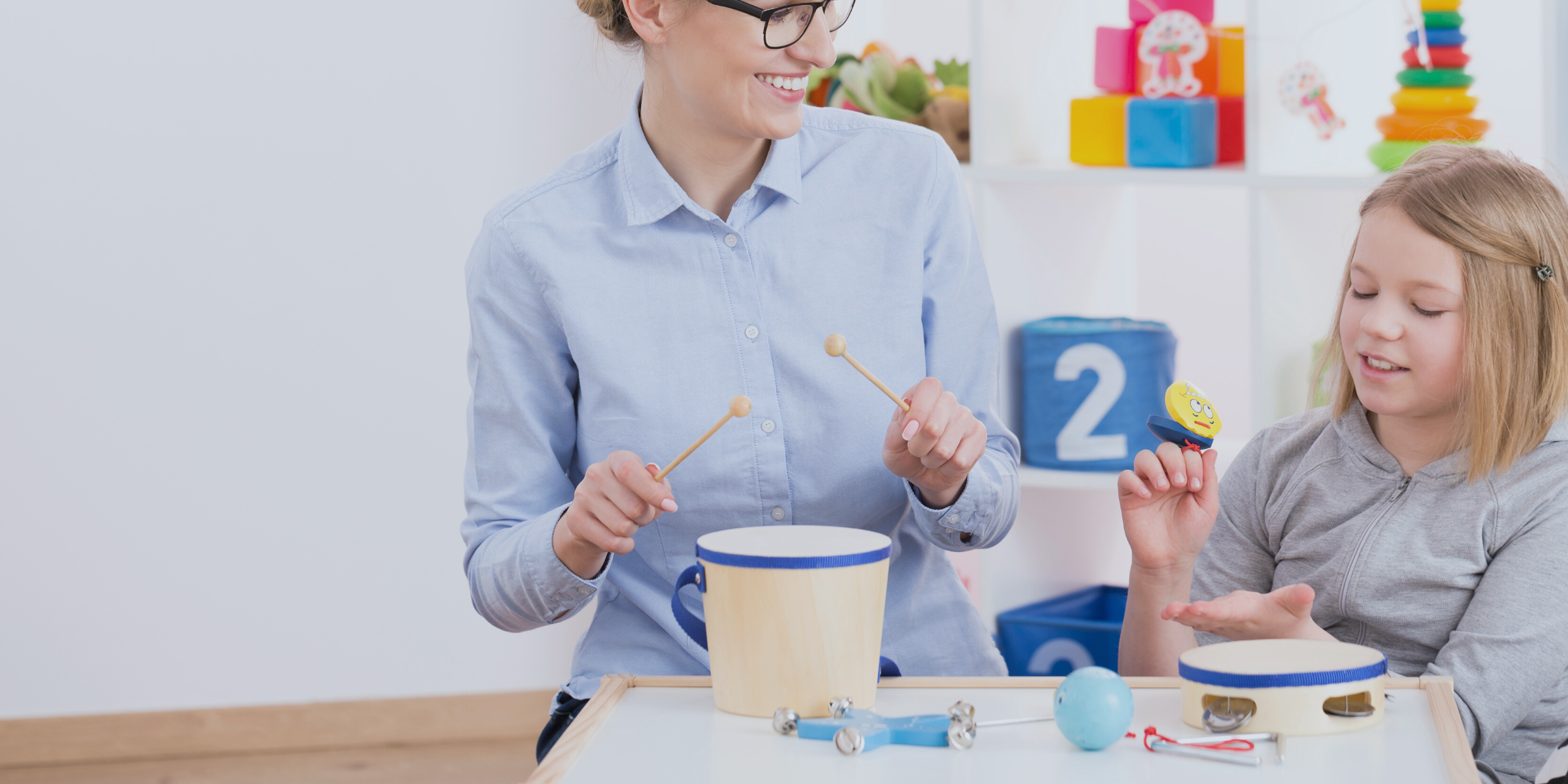 A music therapist uses music to help individuals express themselves and work through boundaries. It is useful for children and adults and can be used to teach communication or to work through trauma or other difficult situations. Take a look at the job duties of a music therapist:
Setting up sessions specific to the client's needs
Create engaging musical activities for all ages and abilities
Take notes and make referrals where necessary
Engage with the other professionals on the client's team when needed
Educate parents or family members about the goals of music therapy
The median salary for a music therapist is $43,740. This creative job is a great fit for any musician who is energetic and passionate about wellbeing. The job requires a license in music therapy along with a degree in music. If you are creative, compassionate and musical then this could be a good therapy career for you.
As you can see there are a wide range of career options in therapy from physical therapy to existential therapy. Each position targets a specific population. Here's a quick snap shot of who you may be working with in each roll.
Eating Disorder Therapist- Teens and Adults who engage in disordered eating patterns.
Physical Therapist- All Ages Individuals Recovering from Surgery, or Needing Physical Therapy for other Reasons
ABA Therapist- Often but not always, individuals with autism spectrum disorders
Speech Therapist- Often children but not always could be an adult who needs help with speech and swallowing. Some will specialize in working with the deaf community
Child Therapist- Children and teens
School Counselor- Children and Teens in grades K-12
Existential Therapist- Typically Adults
Cognitive Behavioral Therapist- All Ages Often Targeting a Specific Goal (i.e. reducing anxiety, changing sleep behaviors, resolving trauma)
Massage Therapist- All Ages Typically Adults
Art/Music/Drama Therapy- For Rehabilitation, Adults, Children, Autism, Trauma Survivors, Special Needs Populations and more!
Addiction Therapist- Teens and Adults
Occupational Therapist- Children, Autism, Adults, CP, Other Movement Disorders And More!
Marriage Counseling- Adults