Find Your Perfect School
Premium Schools is an advertising-supported site. Featured or trusted partner programs and all school search, finder, or match results are for schools that compensate us. This compensation does not influence our school rankings, resource guides, or other editorially-independent information published on this site.
A Rotary Drill Operator helps to extract gas and oil from the earth, as well as help to construct architectural designs and install utility systems. With minimum education, you can enter into the field; however, on-the-job training is a must!
Check out the information below to find out how you can begin your career as a Rotary Drill Operator today!
Methodology
Are you ready to be a Rotary Drill Operator? If so, check out these schools to become an expert in the field, based on the following:
Offers online/on-campus learning formats that are convenient and flexible for busy students interested in becoming a Rotary Drill Operator,
Displays proper accreditation,
Trains Rotary Drill Operators for preparing worksites, operating equipment, knowledge in safety protocols, handling of materials, and more,
Taught by quality personnel, experts in the field of rotary drilling,
Exhibits positive school reviews on reputable ranking websites.
For more information, see our Methodology page.
---
10 BEST SCHOOLS FOR A ROTARY DRILL OPERATOR DEGREE
Advanced Welding Institute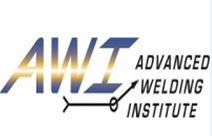 (On-campus) Structural Welding Training Certification
The Advanced Welding Institute offers a 15-week on-campus structural welding curriculum that teaches students how to weld plates in various industrial applications. Students gain knowledge and skills for entry-level careers in fabrication, manufacturing, and construction.
While becoming a rotary drill operator doesn't require you to weld materials often, certification from this field will help you become more competitive in the industry.
Courses include:
Welding Technology and Blueprint Reading
Oxyacetylene Welding and Cutting
Shielded Metal Arc Welding
Gas Metal Arc Welding
Gas Tungsten Arc Welding
The school offers job placement possibilities and has an 87 percent job placement rate following training. Advanced Welding Institute helps students prepare for a job by providing resume writing and interview skills.
In addition, the school claims to have a low student-to-teacher ratio to assist you in preparing for real-life problems. Students attend full-time and spend up to eight hours a day in the welding shop honing their skills. The program is only available in Vermont and Wisconsin in person, but it provides some of the most sought-after instruction, making it well worth considering.
Complete a welding certification training with Advanced Welding Institute's Structural Welding Training Certification and gain good access to job placement services and hands-on training.
---
Midline Technical College

(On-campus, online, and hybrid) AAS in Welding Technology
This 6-semester AAS degree in Welding Technology teaches students the fundamental skills required to become a professional welder. The techniques and competencies learned in this degree are essential for beginning a welding profession. You will also learn about the safety, equipment, and abilities required for various welding procedures.
You will complete 15 credits of general education courses required by South Carolina as part of the 6-semester curriculum. Welding students will acquire full-time status with the inclusion of general education requirements, which will boost financial aid and scholarship prospects.
Be more advanced and qualified for higher rotary drill operation and welding jobs with Midline Technical Colleges' AAS in Welding Technology.
---
Milwaukee Area Technical College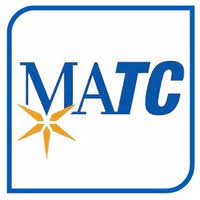 (On-campus) Associate in Welding Technology
Welding Technology is a 61-credit associate degree program in welding fabrication that integrates practical, theoretical, and technical study. Manual, semiautomatic, and automation procedures cover the oxyfuel and arc processes. Advanced courses focus on applying welding codes to build the knowledge required to become a Certified Associate Welding Inspector or Certified Welding Inspector.
Automation courses provide hands-on expertise in configuring, programming, operating, and troubleshooting computer-controlled cutting equipment and sensory-equipped welding robots, both of which can be valuable in drilling operations. This class is also available in the evening to accommodate full-time day jobs.
Courses include:
Written Communication
Welding Theory
College Technical Mathematics
Fabrication Graphics
Welding Practice
Welding Technology Orientation
Weldability of Materials
Material Testing
Automated Welding Processes
Good written and verbal communication skills are also essential in drilling operations. This course may appear strange to others, yet it makes sense. Rotary drill operators are frequently required to produce reports and collaborate with others. Good communication skills will make your work more efficient and effective.
Through Milwaukee's Associate in Welding Technology program, you'll have the experiences and education needed to become a successful rotary drill operator.
---
University of Northwestern Ohio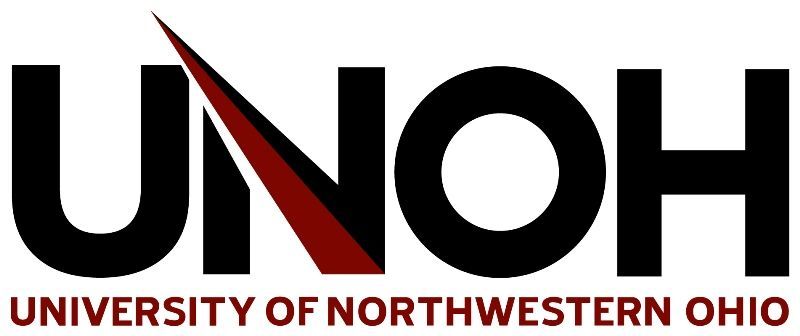 (On-campus) Associate in Automotive Technology Supervision
The Associate in Automotive Technology Supervision degree program focuses on studying self-propelled vehicles or machinery. This standard applies to ordinary automobiles, sports cars, tractor-trailers, marine vehicles, heavy machinery, and other vehicles.
This associate program is a two-plus-two degree. As a student in the Automotive program at the University of Northwestern Ohio, you can transfer into the degree completion program and complete your junior and senior years. The sequence of big offers begins in the fourth quarter. Students who transfer into the baccalaureate degree program, on the other hand, may have various prerequisites to complete, depending on the general education and associated courses they have already completed.
Courses Include:
Supervision in the Automotive Industry
Automotive Customer Relations
Marketing in the Automotive Industry
Safety, Legal and Environmental Issues
Human Resources Management
Leadership
Project Management
Acquiring this degree will allow you to understand further how automotive machinery works. You'll also better understand and know more about controlling machine speeds.
While it is crucial to know automotive parts and functions, the degree will strengthen your leadership skills that will be useful through years in the drilling operations and whatever facet you choose.
The degree requirement in the Associate in Automotive Technology Supervision program will fill you in with every knowledge and valuable skill to becoming a rotary drill operator.
---
Ferris State University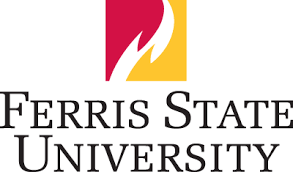 (On-campus) AAS in Heavy Equipment Technology
Due to the heavy equipment industry's technological change, Ferris State University's Heavy Equipment Department established a one-of-a-kind Heavy Equipment Service Engineering Technology Program.
This two-year curriculum teaches the technical abilities needed for entry-level service heavy machine operators and test and research engineers. The curriculum emphasizes hands-on skill development in heavy equipment and essential technical theory, mathematics, physical science, behavioral science, and communication.
This AAS degree program is housed in a 53,000-square-foot modern building, one of the largest and best-equipped heavy equipment college vocational training centers in the United States. You'll be able to feel what it's like to operate heavy machinery firsthand, which will give you the strength and confidence you need on the job.
In addition, you'll acquire the proper skills and training to handle drilling machinery to avoid any undesirable situations such as injuring yourself or your co-workers. This degree will assist you to satisfactorily accomplish the task given and meet company scheduling and deadlines.
Check out the AAS degree in Heavy Equipment Technology and start your journey to becoming a rotary drill operator.
---
State Technical College of Missouri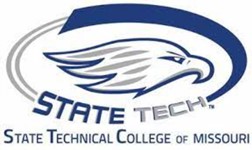 (On-campus) Heavy Equipment Training Program
The Heavy Equipment Operations curriculum is designed to teach operators the principal types of earthmoving equipment. On a 125-acre operation site, students receive intensive training in the operation of dozers, scrapers, wheel loaders, backhoes, excavators, graders, and skid steers. Units in various related areas, including grade operations, blueprint reading, and preventative maintenance, are included in classroom education.
Due to the hands-on nature of the curriculum and federal financial assistance standards, attendance for all 1,235 instructional hours is required.
Construction skills are gained through both simulated and actual construction projects. When possible, the college collaborates with local organizations, high schools, and colleges to provide real on-the-job experience. Students will be required to conduct manual labor often associated with these jobs, such as bolting pipe and shoveling.
The program consists of 120 hours of classroom and driving training designed to prepare students for the Class A Commercial Driver's License (CDL) written and driving exams. Students must be eligible to take the CDL examination and maintain eligibility until a CDL is attained to enroll or continue in the Heavy Equipment Operations program. If a student becomes ineligible to take the CDL exam or loses their CDL, they will not continue in the Heavy Equipment Operations program.
The Heavy Equipment Training Program is one of the most extensive programs on the list. If you decide to enroll and finish the program, your resume will surely get ahead of the rest.
---
Lamar University
(Online) Bachelor of Science in Industrial Technology
A Bachelor of Science (BS) degree in Industrial Technology is available from the Department of Industrial and Systems Engineering (IT). On top of an AAS degree or other background, the curriculum produces a Bachelor of Science degree centered on management and advanced technologies.
The degree covers topics of interest to the industry, including:
Project management
Six Sigma
Lean manufacturing
Logistics
Supply chain management
Work design
Safety
Maintenance
Production planning
The BS. IT degree is entirely online. Many full-time students have been able to complete the program.
The first two years of this curriculum are often based on a two-year AAS degree, technological program credentials, or military training. Students from two-year technical schools around the state and country are accepted.
This degree requires the completion of an Associate of Applied Science degree, technical certification, military ACE credits, or comparable study. Students can transfer up to 75 hours from community institutions toward this 120-hour degree (33 technical hours and 42 academic hours). Transfer students can apply for scholarships at Lamar University.
Visit Lamar University's Bachelor of Science in Industrial Technology and equip yourself with all the knowledge you need to compete in this industry.
---
The University of Texas Permian Basin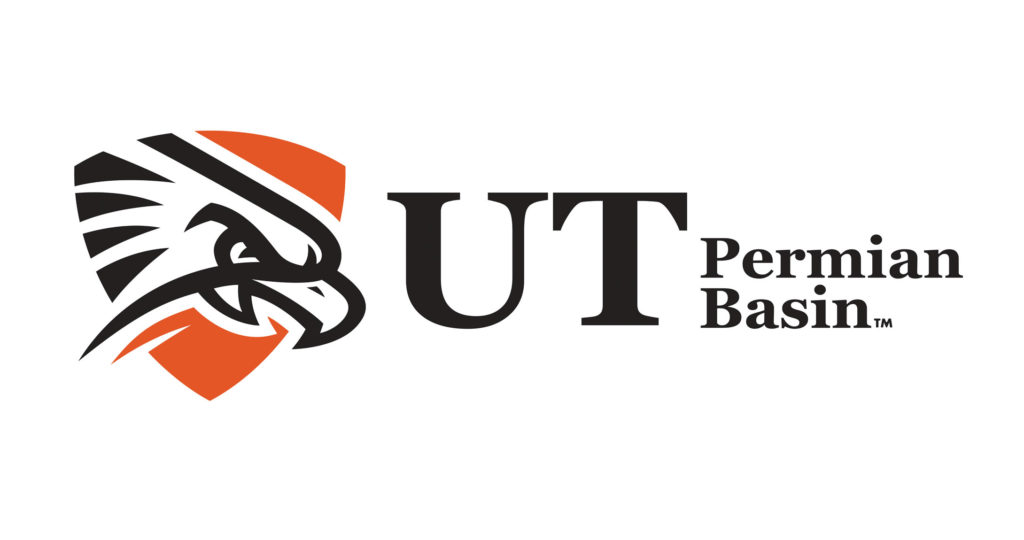 (Online) BS in Industrial Technology
The online Bachelor of Science in Industrial Technology (BSIT) program at the University of Texas Permian Basin provides students with a working knowledge of the core ideas and abilities required to manage industrial operations within any enterprise. This program is entirely online and consists of 120 credit hours in total.
There will be dangers and occasionally intricate projects in the rotary drill operation business that require a person behind the machine to assess such risks. You'll learn how to address complicated engineering, design, and technical problems as part of the BSIT program at UT Permian Basin.
This curriculum will prepare you to create capable, innovative solutions when establishing integrated safety, health, and environmental programs for organizations and assist you in obtaining a firm understanding of the life cycle of a project and increasing your capacity to detect and manage risks.
This online program requires 120 credit hours to complete, including 37 credit hours of electives, 38 credit hours of industrial technology core courses, and a three-credit-hour internship. You'll learn engineering and manufacturing principles, creativity, and problem-solving skills, oral and written communication, and management concepts.
Check out the BS in Industrial Technology degree program and start your way to one of the highest-paid technical and trade careers.
---
Rio Hondo College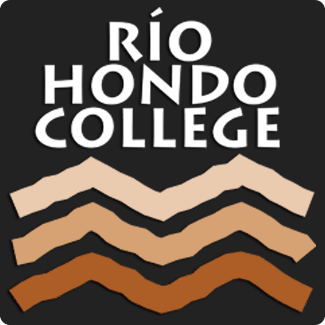 (On-campus) AAS in Heavy Equipment Technology or Certification
Industry collaborations will open up job opportunities in Heavy Equipment Technology. You'll learn about Heavy Equipment, Diesel Engines, Hydraulics, Electrical Systems, and Fuel Systems.
Like all of the degrees and certificates on this list, the coursework will be based on live product training from expert instructors. Following the first year of finished studies, job shadowing and paid internships might be offered, allowing students to utilize their new abilities learned in the classroom.
Courses in all programs will teach you how to repair the engines used in outdoor power equipment. Furthermore, students will learn how to utilize tools and service equipment and have the opportunity to undertake repair work on their equipment to complete essential tasks. There will also be an introductory session to familiarize you with heavy equipment electrical systems fundamentals.
Students will learn how to use electrical measuring instruments correctly and securely execute basic electrical testing and simple repairs. The Heavy Equipment Maintenance Technician certificate requires the completion of courses in both programs. Students are urged to finish all classes to gain a solid foundation in heavy equipment technology.
Sign up for the AAS in Heavy Equipment Technology or Certification program to get you started with heavy machinery operations.
---
Colorado School of Mines

(On-campus) BS in Petroleum Engineering
The Colorado School of Mines is a university that focuses on engineering and applied sciences. Mines petroleum engineering graduates have a stellar reputation and are consistently placed in positions of power in the industry, both on the ground and in the office.
Math, computer sciences, chemistry, physics, general engineering, the humanities, technical communication (including report writing and public speaking), environmental challenges, and corporate social responsibility will all be part of your day.
This degree's math classes are broad and will assist you in determining the depths of boreholes for a successful drilling operation.
While the petroleum engineering degree program concentrates primarily on the demands of the petroleum sector, it also recognizes that the energy sector as a whole is undergoing seismic shifts, so students are also equipped to face the problems of alternate energy sources.
With a degree BS in Petroleum Engineering, employers will surely trust you with reports on your drilling operation.

---
FREQUENTLY ASKED QUESTIONS
What does a Rotary Drill Operator do?

In the business, Rotary Drill Operators are also known as "drillers." They oversee drill rigs as they maintain and operate them to obtain gas or oil or other construction projects. As leaders, they are often tasked with training others to read pressure gauges, control speeds, and regulate pressure when drilling. Rotary Drill Operators use mechanical tools, perform inspections, and keep detailed records of drilling practices. 
How do I become a Rotary Drill Operator?

If you have a high school or equivalent diploma, you qualify for entering the field of a Rotary Drill Operator; however, a certificate from a vocational program in welding, mechanics, and heavy equipment operation will put your application ahead of the rest. Now, more than ever, coursework that focuses on the newest technology practices is imperative.

After you are hired, you will receive the on-the-job training you will need to succeed, usually at least one year. You will begin as a helper, or roustabout, and work your way up as a derrick operator and eventually a driller.
What kind of salary can I earn as a Rotary Drill Operator?

The average salary for the Rotary Drill Operator was between $57,070 and $83,570 annually, as of May 2022, based on the BLS report. Your pay will depend on your level of work, experience, area of the country, and type of industry you are working in. The field of Petroleum and Coal Products appears to earn the most salary. 
What types of industries hire Rotary Drill Operators?

Rotary Drill Operators are utilized in many types of applications, such as:

Oil and Gas Extraction
Architectural and Engineering
Petroleum and Coal Products
Utility Systems
And, much more!
Are Rotary Drill Operators in demand?

According to Recruiter.com, Rotary Drill Operators have decreased over the years, however between now and 2029, the industry expects to add an additional 10,980 new job opportunities, which is a yearly increase of 7.81%.
What states hire the most Rotary Drill Operators?

You are most likely to locate Rotary Drill Operator jobs in the following states:

Texas
California
New Mexico
Oklahoma
Utah
Colorado
North Dakota
Louisiana
Pennsylvania
West Virginia
What kind of workplace conditions can I expect as a Rotary Drill Operator?

As a Rotary Drill Operator, you will work outdoors, of course, sometimes in extreme hot and cold conditions. In addition, safety precautions must be in place. You will be expected to wear hard hats, safety glasses, and safety shoes, along with hearing protection, and gloves. If applicable, a life jacket is required.
Are positions in this career dangerous? 

As with any industrial occupation, strict protocols are put into place to assure everyone's safety on the job. However, according to OSHA.gov, between 2013 and 2017, there were 489 fatalities reported in the field of oil and gas extraction.

Safety accidents include possibilities of explosions and fires, vehicle accidents, chemical exposures, falls, and being crushed, among others.
Related Article: The 40 Highest Paying Jobs With A Trade School Education