Certifications are virtually required to get ahead in today's cutthroat business world, but does the same apply to becoming a bartender? Online bartending classes have sprung up across the World Wide Web promising attendees that they'll master the art of mixology fast. Bartending schools use engaging online platforms and tutorials to inform students of the best practices behind the bar.
Bartending courses generally pair interactive online lessons with printed manuals, video demos, flashcards, and graded quizzes to give a broad overview of the customer service job. While learning recipes for popular drinks and food safety tips is important, only a small percentage of America's 492,300 bartenders attended specialized school first. In this article, we'll help you determine if online bartending courses are smart for your bartending career goals.
Additional Resources:
Skills Taught in Online Bartending School Curricula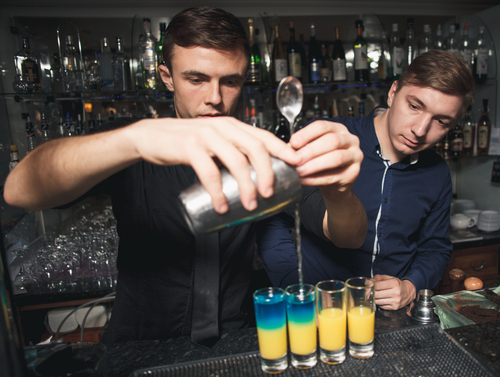 The discrepancy between success and failure in the bartending arena is a skill. Bartending isn't rocket science, but it requires more skills than just basic memorization of cocktail recipes. Online bartending schools offer a no-pressure environment to develop these skills. Courses will teach you the right habits to avoid over-pouring liquor and wasting profit.
Most online bartending classes spend an entire module on sanitation skills to ensure health issues don't run rampant. Bartending students can learn the dos and don'ts of customer service to bolster their confidence and charming personality, which perhaps could lead to a generous $1,000 tip! Time management, organizational, and decision-making skills while handling a busy bar are also fine-tuned in bartending simulation labs.
Career Pros and Cons of Bartending Classes Online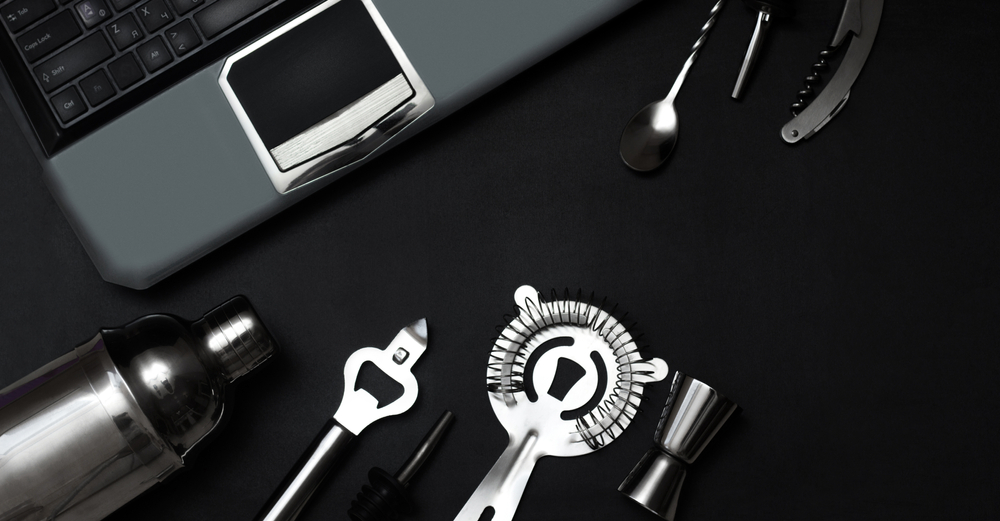 Making the optional move to join online bartending courses is advantageous for those needing some experience on their résumé. Bartending schools always take less than six months and cost less than even a post-secondary certificate, thus starting your ROI almost immediately. Unlike brick-and-mortar schools, online bartending programs are self-paced 24/7 for fitting lessons into work or family obligations.
Many BBB-accredited bartending schools online will qualify grads for the ServSafe Alcohol Primary Exam, which employers will find useful. Making beginner's mistakes mixing drinks during online bartending classes is better than delivering bad service to thirsty, paying customers. Online bartending courses help you learn the bar lingo with fundamental practice before your first job.
Learning the tricks of the bartending trade won't always translate well from books though. One of the biggest drawbacks of online bartending classes is that virtual simulations alone won't give you adequate experience according to most employers. According to Consumer Affairs, 46 out of 47 bar owners surveyed said they don't require bartending classes for this reason.
Pursuing online bartending courses isn't usually costly with prices spanning from $20 to $250, but critics often say they're not worth it. That's especially true since bartenders earn an average hourly income of $12 plus tips, depending on your location. Some online bartending schools also try upselling their mixing kits for prices higher than local kitchenware stores would charge.
Alternatives to Attending Online Bartending Schools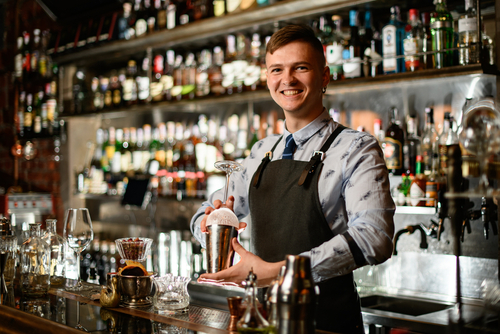 Getting an online bartending certificate can be helpful, yet it's far from required. Putting in the sweat equity to work your way up from waitress or barback is one of the most popular pathways to bartending careers. Many drinking establishments don't even hire bartenders because they promote from within their staff after on-the-job training. Instead of paying for an online course, consider buying, renting on Kindle, or checking out bartending guides from the library. Some great picks include The Joy of Mixology by Gary Regan and The Craft of the Cocktail by Dale DeGroff. Advancing your bartending career to bar manager could also benefit from enrolling in affordable business classes at local community colleges.
Overall, online bartending programs can be an excellent starting point for learning the difference between brandy and whisky, but nothing can replace experience. The best way to develop your bartending career is to use online classes as only a guide before actually jumping into the club, restaurant, or sports bar scene. For instance, the Beverage Alcohol Resource class created by six cocktail authorities like F. Paul Pacult offers 5-Day Certification simply to assist the job hunt. The ABC Bartending School Online can also be completed in just a few days but provide job placement assistance across the United States. Don't underestimate how online bartending classes can cover the basics and help get your bartending career off the ground