Find Your Perfect School
Premium Schools is an advertising-supported site. Featured or trusted partner programs and all school search, finder, or match results are for schools that compensate us. This compensation does not influence our school rankings, resource guides, or other editorially-independent information published on this site.
A degree in Criminal Psychology is your pathway toward a lucrative career in forensics, law, and detective work. These career fields need professionals who can read and understand how psychopaths and criminal minds work.

On top of general Criminology Psychology degrees, there are more specialized ones that exist, like forensic psychology degrees, police counseling degrees, and forensics mental health counseling degrees. All these concentrations generally focus on the pathology of the criminal mind.
Criminal Psychology has long been glorified in popular cultures such as TV shows like CSI and Criminal Minds. However, the ones we usually see on TV do not necessarily reflect the reality of criminal psychology.
The Lowdown
To become a criminal psychologist, you need to have a high school diploma, plus higher education, preferably a psychology degree. It's also crucial further your bachelor's degree and seeks a master's degree, and ideally a doctoral degree. However, a criminal psychology degree is not recognized as a specialized area by the American Psychological Association (APA).
This means even if you have completed your bachelor's degree in criminal psychology, you are not going to receive a degree approved by the APA. Instead, you can earn an APA-approved degree in forensic psychology. Those who do not enter the forensic psychology program may opt to get a degree in clinical psychology and later specialize in forensics or criminology.
---
Additional Info: The Best Bachelor's in Criminal Justice and Legal Online Schools and Career Guide
---
Methodology
When selecting the schools that offer the best online criminal psychology program, it's important to explore the available resources for online study. In this top 15 list, we have gathered several factors to help you meet your study and professional needs.
Delivered as an online or hybrid Criminal Psychology program offering full-time, part-time, and accelerated options for a convenient learning experience,
Features specializations in Criminal Psychology, including Forensic Psychology and Criminal Justice,
Taught by Criminal Justice professionals, such as professionals, researchers, and expert contributors to the discipline,
Offers financial aid to qualified Criminal Justice majors,
Obtained regional accreditation, demonstrating program and college credibility,
Receives positive reviews from students, alumni, and the industry.
Visit our Methodology for more information on our ranking process.
9 Best Criminal Psychology Degrees Online
Arizona State University

Bachelor of Science in Psychology- Forensic Psychology Online Program
Location: Phoenix, Arizona
Arizona State University offers 350 degree options across 170 disciplines for undergraduate students and more than 400 graduate degree and certificate programs.
ASU also delivers different courses online, one of which is the Online Bachelor of Science in Psychology- Forensic Psychology Program.
The coursework of forensic science concentration in this psychology degree is the same as other bachelor's degrees in forensic psychology.
Students will study several topics, including criminology, the criminal justice system, abnormal psychology and behavior, and psychological perspectives on the court system.
This forensic psychology degree also includes study in research methods, statistics, laboratory work, and neuroscience.
All online bachelor's degree programs at Arizona State University give access to internship and academic opportunities. The courses are taught by world-class faculty members that are equipped with the knowledge and experience students need to prepare them for various career opportunities and advanced study.
The ASU Difference:
ASU is one of the country's top universities in terms of academics. It enrolled students from more than 150 countries and is equipped with seven libraries throughout the entire campus. It also has 50,000 full-text online journals and 25,000 books. At ASU, there are dual degree and double major options, thus, allowing students to customize what they want to learn.
ASU has gained the nod of the HLC (Higher Learning Commission) – North Central Association of Colleges and Schools.
---
Florida Institute of Technology
Bachelor's Degree in Forensic Psychology (In person and online)
Location: Melbourne, Florida
Florida Institute of Technology is a private research university and is composed of four academic colleges: Engineering and Science, Aeronautics, Business and Psychology, and Liberal Arts.
The school's Psychology and Liberal Arts colleges offer a bachelor's degree in Psychology with a Forensic Psychology concentration.
The program is offered both in-person and online.
This forensic psychology concentration will build comprehensive knowledge and skills through both general education courses and major degrees.
Students can complete the general education courses by taking classes in humanities, STEM, and social psychology.
Within the major courses of this online forensic psychology degree, students can also take upper-division courses that give them a more advanced understanding not only of forensic psychology but also of criminal investigations, criminal investigation, human behavior, and criminal behavior.
The forensic psychology program classes at the Florida Institute of Technology have low student-to-faculty ratios to embolden mentorship and close collaboration among faculty and students, along with individual leadership and creativity. Senior students of this forensic psychology degree program also engage in scholarly inquiry projects, completing an extensive field internship experience, including a substantial research study.
The Florida Tech Difference:
Unlike most schools offering online forensic psychology programs, Florida Tech provides a specialization in child advocacy. Focusing on realistic, cultural, and ethically sensitive content, this program is ideal for future forensic psychologists who want to learn more about applied behavior analysis, forensics, and clinical psychology. This concentration will also talk about disciplinary responses to child maltreatment.
---
CUNY John Jay College of Criminal Justice
Bachelor of Arts in Forensic Psychology (Hybrid)
Location: New York City, New York
CUNY (City University of New York) John Jay College of Criminal Justice is a public college that is focused on criminal justice and forensics. Accredited by the MSCHE-Middle States Commission on Higher Education, this school is notable for its criminal justice studies, forensic science programs, and forensic psychology, supported by a liberal arts curriculum.
The school's Bachelor of Arts in Forensic Psychology program is designed for those who are interested in the relationship between the criminal justice system and psychology.
This hybrid forensic psychology program provides training in research methods, psychological theory, and the use of psychological principles in specific areas of the legal system.
Like most forensic psychology courses, this program provides an interdisciplinary background relevant for students who wish to pursue careers in law enforcement, psychology, social work, and other criminal justice professions.
This forensic psychology program allows students to confidently demonstrate an ability to come up with ethically appropriate psychological research student and assess and interpret research data. This will also stretch their critical thinking skills so they can skeptically consider psychological information.
The John Jay College Difference:
John Jay College is internationally recognized as a leader in educating for justice. It is committed to the advancements and improvement of the justice system and highlights a student's entire learning experience across the arts, humanities, sciences, and social sciences.
---
Liberty University

Online Bachelor of Science in Psychology- Criminal Psychology
Location: Lynchburg, Virginia
Liberty University is a private Christian institution in central Virginia. It offers a wide range of academic fields in its 15 schools and colleges in associate's, bachelor's, and master's degrees, as well as several graduate degree programs. A large part of students at the university is enrolled in its more than 100 undergraduate online degree programs.
Liberty University's Online BSc in Psychology- Criminal Psychology helps students attain a successful career in criminal psychology.
This online criminal psychology program will help hone one's professional skills and knowledge of human development, behavior, and motivation.
This online education program has core courses in behavioral modification and social psychology. This will help build a more solid knowledge of the actions and behaviors of criminals.
This criminal psychology online bachelor's degree will also help students efficiently counsel and assess people within the justice system.
This online program focuses on many aspects of the criminal justice system, including court systems, criminal investigation, law enforcement training, correctional organizations, and the philosophy and ethics of criminal justice. Students get to study various theories surrounding the cause and nature of criminal behavior and how society responds to it. This program will also study different types of crises and their psychological effects on people.
The LU Online Difference
Liberty University, with its aim to provide world-class education and provide students the help they need to reach their educational goals, offers the First Responder Discount. This is to help men and women working in public service lessen their financial burdens.
Aside from various financial aid, Liberty University also provides the benefits below:
25% tuition fee discount
possible college credit for training and life experience for those who are on active duty law enforcement
personalized service throughout a student's educational journey
possible stacking with other financial aid and tuition benefits (Military Benefits, Corporate Advantage Program)
---
Southern New Hampshire University

Online Bachelor of Arts in Forensic Psychology – Criminal Psychology Concentration
Location: Manchester/Hooksett, New Hampshire
Southern New Hampshire University is an affordable school that offers more than 200 career-focused programs to thousands of students on campus and online. SNHU is New England Commission of Higher Education approved. It also gained national accreditations for some of its hospitality, education, health, and business degrees.
One of SNHU's most popular online bachelor courses is its Online Bachelor of Arts in Forensic Psychology with a Criminal Psychology Concentration.
This forensic psychology program is suitable for those who want to pursue a career that combines the captivating aspects of criminal justice and investigation and psychology.
This forensic psychology degree will help students work on building transferable skills.
To become a forensic psychologist, one has to further their knowledge with in-depth forensic psychology courses.
This online forensic psychology program instills research and critical thinking skills while giving students a background in the field.
Students will also learn a thorough understanding of anti-social psychology and behavior and what influences them.
This concentration in forensic psychology has 39 free electives plus an additional 12-credit embedded certificate in Data Literacy in Psychology. This program is both transfer-friendly and industry relevant. After completing this program, students can secure careers in a broad range of fields or, better yet, pursue a master's degree program.
The SNHU Difference:
Southern New Hampshire University is recognized as the "Most Innovative" regional university by the US News and World Report. It was also named to the President's Higher Education Community Service Honor Roll because of its service learning and commitment to volunteerism. SNHU is also known for giving its students different resources and tools to help facilitate a more positive remote learning environment.
---
Louisiana State University
Bachelor of Science in Criminal Justice Online – Concentration in Criminal Psychology
Location: Baton Rouge, Louisiana
Louisiana State University is an elite public research university and it offers more than 330 degrees, delivered on-campus or online.
The school's Online Bachelor of Science in Criminal Justice with a Criminal Psychology concentration offers students the unique chance to learn the basics of the criminal justice system.
The program's extensive coursework allows students to strengthen their investigative abilities and cognitive skills.
This criminal psychology degree studies the American correctional process and focuses on the development of recent correctional practices and programs, current rehabilitative processes, and community-based correctional efforts.
Students can apply their previous law enforcement and military training to earn Online BS in Criminal Justice credits through Prior Learning Assessment (PLA) to complete the degree faster.
The LSU Online Difference
Louisiana State University is one of the oldest and most respected institutions in the US. It's in the top 1 percent with sea, land, and space-grant designations, illustrating its commitment to community outreach and research that addresses the world's most pressing issues.
---
Purdue University Global
Online Bachelor of Science in Criminal Justice- Forensic Psychology Concentration
Location: West Lafayette, Indiana
Purdue University Global is a public online university and is part of the Purdue University System. Students can explore over 175 programs in a range of concentrations, including accelerated degree options.
One of the most popular online programs at Purdue University Global is its Online Bachelor of Science in Criminal Justice- Forensic Psychology Concentration.
This online criminal justice program is suitable for students torn between a career in forensic psychology and criminal justice.
With a degree in criminal justice, students may qualify for careers or advancement opportunities related to counterterrorism, cybercrime, detention, crime scene investigation, parole and probation, law enforcement, homeland security, applied psychology, and juvenile justice and detention.
This program is a good stepping stone for those who plan to go to graduate school and proceed to doctoral programs.
The program is offered in ten-week terms, and students are expected to work in their programs for 15-18 hours per week. Unlike most online programs, this time commitment is relatively small. The program also has four start dates.
The Purdue University Global Difference:
Purdue University Global is one of the largest providers of criminal justice and public safety programs in the US, according to the Integrated Postsecondary Data System. To date, it has seen over 130,000 online students graduate.
---
Faulkner University
Online Bachelor of Science in Forensic Psychology
Location: Montgomery, Alabama
Faulkner University is a private Christian university and it offers more than 60 on-campus majors and over 23 online majors.
Faulkner's online Bachelor of Science in Forensic Psychology program is 121 credit hours, including 18 credits of free electives.
This online bachelor's in forensic psychology degree prepares students for challenging yet rewarding forensic psychology jobs.
The core courses include psychology, forensics, interrogation, and behavior.
ACT and SAT scores are required to qualify for the program. However, the test score requirement is waived for students with at least 24 transferrable credits.
Aside from the program's core requirements, Faulkner's psychology degree also includes a hand-chosen selection of criminal justice and psychology courses. These courses will teach students the necessary skills needed in the field while giving them the freedom to choose their electives.
The Faulkner Difference:
Faulkner University has over 30 student organizations; thus, getting plugged into student life is very easy. The school also hosts fun and challenging intramural sports, ten athletic teams, bands, many on-campus venues to hang out, and a significant population of students.
---
Maryville University
Online Bachelor's in Forensic Psychology
Location: Town and Country, Missouri
Maryville University is a private university offering more than 90 programs, both on-campus and online, at all levels.
The online Bachelor's in Forensic Psychology program at Maryville University has coursework in three distinct areas: psychology, criminal justice, and social science.
This online forensic psychology degree program is designed to give students a more thorough understanding of the current forensic psychology landscape.
Students can access their coursework 100% online – no campus visits are required.
The forensic psychology degree program has coursework designed to meet the standards of the American Psychological Association.
Maryville University understands how forensic psychology is applied in different areas of the legal and criminal justice system. Thus, they know that having a diverse foundation of psychological and forensic knowledge is crucial for forensic psychology students.
This online bachelor's program includes electives and general education courses in criminal justice and psychology, alongside its social science research sequence and 135-150 hours of practicum experience.
The Maryville University Difference:
Maryville University is recognized for its Digital World Program, a project that allows students to personalize their education in a more enhanced technology environment. This recognition was first awarded in 2016-2018 and 2021-2024 for the third time.
---
Criminal Psychology vs. Forensic Psychology
Criminal psychology and forensic psychology are standard terms that can be used interchangeably. However, there are stark differences between these degree programs.
Criminal Psychology
a concentration in forensic psychology
focuses on criminal and human behavior, criminology, and crime scene analysis
can be used to collaborate with national or local law enforcement agencies
applicable to consulting roles inside criminal course proceedings
Forensic Psychology
the popular branch of psychology
focuses more on human and social psychology regarding the legal system, institutions, and processes
includes criminology studies and supportive rehabilitation counseling methods
involves research related to behaviors, norms, and procedures usually used in court proceedings and investigations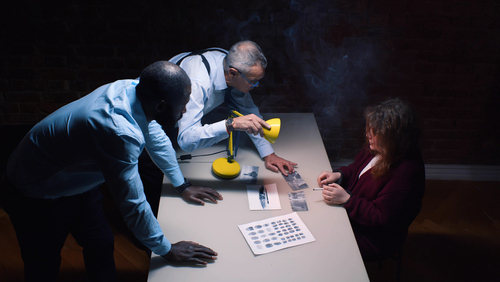 What You Can Do with a Degree in Criminal Psychology
Licensed criminal psychologists used their knowledge and expertise in different industries. Their skills are used in studying criminal activity settings from courtrooms and college campuses. Below are some of the best careers you can pursue with a criminal psychology degree.
Crime Analysts: Crime analysts will gather information to find out trends in criminal activities. These analysts work with law enforcement professionals in evaluating and preventing crimes.
Criminal Profilers: These professionals identify criminal behavior patterns. They are the ones who carefully study the psychology of criminals – past and present, to find similarities. These profilers also go over evidence, scenes, reports, and testimonies so they can form profiles and submit information to law enforcement.
Victim Advocates: They support survivors of traumatic crimes and events. They organize various resources to help victims slowly process their trauma and understand their legal rights. These advocates can find jobs in court systems, hospitals, social service offices, and correctional facilities.
Criminal Psychologists: These professionals help law enforcement by evaluating the mental states and motivations of people committing crimes. The specific roles of criminal psychologists generally depend on their place of employment and specialty. They can work in government offices, correctional facilities, mental health facilities, or private settings.
Expert Witnesses: These are people qualified to testify in trials because of their extensive knowledge of subjects related to a legal case. Lawyers usually hire expert witnesses in different fields to answer questions in various cases. Criminal psychologists can use their familiarity with criminal motivations to provide insights.
Behavioral Therapists: These professionals work with patients who have behaviors they want to change. As behavioral therapists, they help patients recognize, understand, and try to overcome their challenges. They also create behavior modification plans to help patients address other concerns like phobias and addiction.
Forensic Psychologists: These psychologists use psychological principles in law enforcement. They evaluate and assess the many steps of a legal process. They can also use their expertise in police stations, mental health settings, correctional facilities, and courtrooms.
Clinical Psychologists: These types of psychologists are eligible to diagnose, assess, and treat behavioral, mental, and emotional conditions. They directly work with patients in doing observations, counseling, and assessment. In some states, clinical psychologists can earn more training to prescribe medications.
Case Managers: These managers work with correctional facilities and courts in evaluating, supporting, and suggesting services for their clients experiencing challenges. They can also work in a hospital, offices, shelters, or even in clients' homes.
College Professors: Criminal psychologists can also become college professors and teach courses related to criminal justice and psychology. Their primary roles are to create and deliver lectures, administer tests, or advise students.
---
Don't forget to see this: The Best Online BS in Psychology
---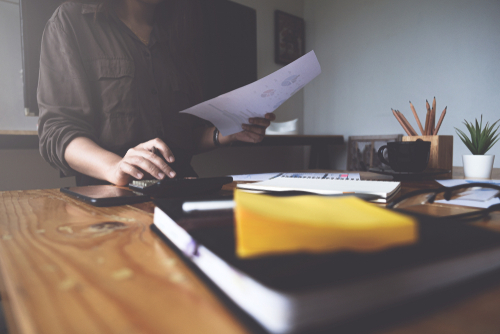 Frequently Asked Questions
Is Criminal Psychology a major?

Although interchangeably used with forensic psychology, criminal psychology is a major but specialized area of study. Some schools offer forensic psychology or criminal psychology as majors, while some will offer these as minors or specializations.

Therefore, if you're interested in majoring in criminal psychology, take courses in psychology with a minor or concentration in the field of criminal justice.
How much do Criminal Psychologists make?

The average annual pay for criminal psychologists in the US is $81,040. The figure can go as high as $133,890 and as low as $47,850, but the majority of criminal psychologists currently earn between $55,000 (25th percentile) to $114,500 (75th percentile).

The average pay range for these professionals greatly varies by as much as $59,500. This means that they may be lots of other opportunities for advancement and increased pay based on location, years of experience, and skill level.

The Statistics Bureau said that since most criminal psychologists hold doctoral degrees, their salaries may be higher than those who only have a master's degree. They further asserted that overall employment for psychologists is expected to grow by six percent by 2031.
Key Points to Ponder
Criminal Psychology remains one of the most sought-after fields in psychology simply because those holding this degree can work in various branches of the criminal justice system.
There are many institutions today that provide online Criminal Psychology degrees. This makes it easier for those who can't attend traditional brick-and-mortar universities to complete their degrees conveniently.
A considerable part of Criminal Psychology is doing research and data relevant to cases. It almost feels very academic.
---
Before you go, check this out: Best Online Bachelor's in Business Management with a Concentration in Business Law