Find Your Perfect School
Premium Schools is an advertising-supported site. Featured or trusted partner programs and all school search, finder, or match results are for schools that compensate us. This compensation does not influence our school rankings, resource guides, or other editorially-independent information published on this site.
The best online associates in banking degrees prepare students for rewarding career opportunities in the banking and finance sector. These include financial planning, wealth management, and financial management, aside from specific occupations in banking services.
Who's the ideal candidate for an associate degree in banking and other related programs? If you have a keen interest in mathematics, including projections and statistics, you must consider it. You may also enroll in an online associate program if you're unsure about your specific career choice or are already in the banking and finance sector with plans for career advancement.
Quick audio summary:
---
Quick Summarization:
Associate in finance programs with a banking specialization is an excellent entry point for many career opportunities. With the associate degree, you are qualified for entry-level positions with a high possibility for career advancement with work experience and higher education.
---
Methodology
Banking is an academic degree or specialization that constitutes numerous principles, theories, and applications integral to sound professional practice. With an associate degree in this field, students gain the foundational competence for work involving financial matters.
We indexed the online Associate in Banking degrees offered by the best institutions to help prospective students gain the education and training they need to be ready for work in the future:
100% online or blended Banking associate classes, allowing students to conveniently pace their schedules,
Coursework that emphasizes the basic concepts, principles, and ethical practices, as well as the technologies involved in Banking, as may be necessary for entry-level occupations in the field,
Online faculty or teachers consisting of Banking professionals,
Utilizes a dependable online platform and Learning Management System to ensure that students obtain premier education at the associate's level,
Financial aid is available to qualified students seeking assistance with completing their courses,
Received good accreditation status from academic agencies that recognize their adherence to higher education standards.
Read our Methodology page for more information on our ranking process.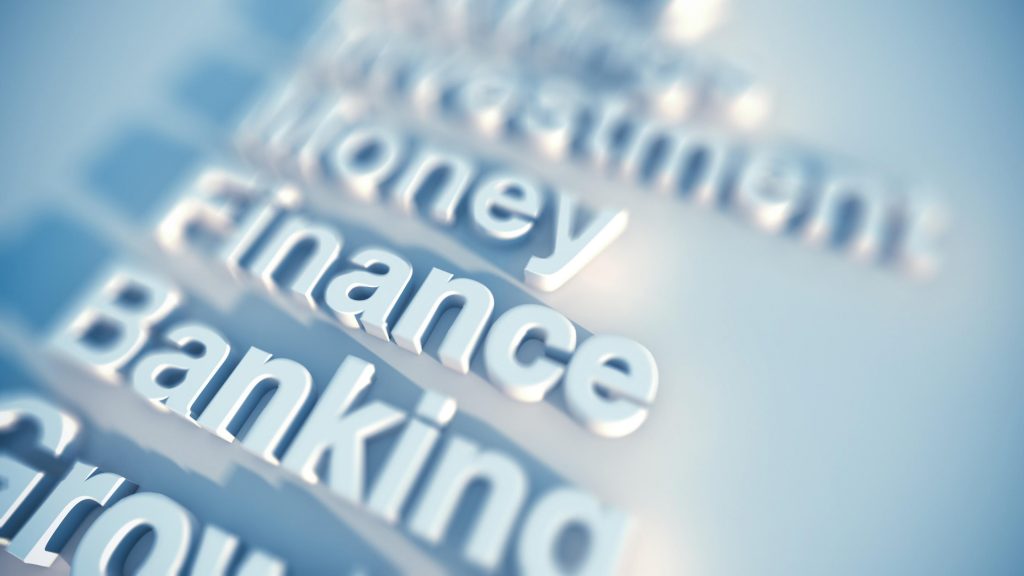 12 Best Online Associates in Banking Programs
Milwaukee Area Technical College
MATC offers among the best online finance programs, its Associate in Banking and Financial Services program with a two-year time-to-completion. The 60-degree program has a finance-centric curriculum with courses in Accounting Software Applications, Legal Environment of Business, and Principles of Banking.
Students learn accounting and financial principles used by consumer finance companies, including banks, corporate finance departments, and credit unions. Other program outcomes include the ability to prepare financial statements, analyze financial data, and sell financial products and services.
Program graduates can access diverse career opportunities in the banking and finance industry, such as a loan specialist, personal banker, and insurance underwriter. Students also gain the option of earning a technical diploma in Financial Services and a certificate as a Financial Services Trainee.
---
Fox Valley Technical College
Due to its stellar admission-to-graduation student support services, FVTC's online Associate of Applied Science in Banking and Financial Services program is among the best finance programs! Online learners can join over 45 student-run clubs and organizations to expand their networks, as well as access numerous student resources.
FVTC also provides its students with employment services that enable them to find suitable employment, from bank teller jobs to loan officer positions. Financial aid is available, too, for online learners, and the transfer of credits is easy, thanks to articulation agreements with 65+ institutions.
The program outcomes are the same for part-time and full-time students in the 61-credit program. Graduates possess fundamental knowledge of the framework of laws, principles, and practices in the financial sector. Their skill sets include financial accounting, financial principles, and financial planning.
---
Miami Dade College
MDC has several finance programs, including the online Associate in Science Financial Services – Banking program. The online degree program consists of a self-paced program of study, live faculty lectures, and blended learning.
The 60-credit associate's degree is intended for individuals with plans for employment in financial organizations like commercial banks, credit unions, and stock brokerage companies. Current employees in these financial organizations are welcome to apply, too, if they're looking for career advancement.
Graduates who complete the two-year program possess the skill sets based on the standards of the American Bankers Association (ABA) and Center For Financial Training (CFT). MDC online learners are eligible for diverse financial aid options, including federal aid and scholarships.
---
San Antonio College – Alamo Colleges District
Of the best finance programs, SAC's Associate of Applied Science degree in Banking and Financial Services program stands out for its well-rounded curriculum. Students prepare for rewarding occupations in the financial services industry with courses like Money and Financial Markets, Principles of Bank Operations, and Consumer Lending. 
The 60-credit program enables students to understand financial principles, prepare and analyze financial statements, and apply managerial accounting principles into practice. Students also become well-versed in management, investments, securities, and selling financial products and services through an internship.
---
Arkansas Tech University
The Associate in Banking Services online program at ATU equips students with the knowledge and skills vital for success as a banking professional, specifically as a loan specialist or a loan officer. Students learn skills in customer service, human relations, credit and insurance advice, and financial planning.
The curriculum covers various financial principles in courses like Principles of Banking, Legal Foundations of Banking, and Branch Operations. The extensive program outcomes reflect the unique, comprehensive coverage for an online associate program, too. These outcomes include the ability to record financial transactions, the use of office applications, and the performance of bank operations.
While ATU has affordable in-state tuition, financial aid is still available for online learners.
---
Cambridge College Global
CCG's online Associate of Science in Business Administration – Banking Concentration program and its courses prepare students for the demands of finance occupations through value-added education. The online finance degree program covers fundamental financial principles with courses in banking, financial services, and consumer credit.
Students learn business management principles combined with specialized training in banking operations. With an associate's degree, graduates possess the theoretical and technical competencies for finance careers like credit associates, bank tellers, and finance clerks.
---
Check this out: Best Online Associates in Marketing Degrees
---
Clark State University
The Associate of Applied Business in Banking online program at CSU consists of 8-week courses during the regular term and a 10-week summer term. Students benefit from the well-rounded curriculum with courses on management principles and practices with a specialized focus on banking services.
The associate's degree program prepares students for supervisory positions, too, particularly for students who are already working in the finance sector.
Students can also earn one or more certificates with the completion of their requirements on their way to earning an associate's degree. Graduates know the fundamentals of financial principles, human relations, and quantitative data analysis from the 60-credit online program. Students may be awarded experiential credit that, along with financial aid, results in significant tuition savings.
---
Houston Community College
Excellent training in preparation for the competitive nature of jobs in the financial services industry is at the heart of HCC's Associate of Applied Science in Banking/Finance program. The on-campus finance degree program is designed according to the standards of the American Bankers Association (ABA), too. Graduates can access the employment assistance and placement services offered by the Texas Bankers Association (TBA).
The courses in this well-regarded associate's degree program are Money and Financial Markets, Law and Banking, and Principles of Finance. Students earn 60 credits to earn the degree.
---
Delgado Community College
Delgado Community College is known to offer quality online and hybrid programs that cater to busy students and working professionals. One is the Associate of Applied Science in Business and Management – Banking & Lending Assistant concentration.
This degree program gives students a range of choices for concentrations, including Banking & Lending Assistant. This concentration aims to give students fundamental knowledge and skills to individuals who wish to attain entry-level positions in the retail banking industry. This will give them positions in branch banking and direct customer sales.
In this program, students will find the core and career-focused courses for their chosen concentration. Upon completion, they are expected to analyze business and financial information for decision-making. In the Banking & Lending Assistant, they will encounter courses such as Consumer Lending, Customer Service, and Principles of Banking.
They can also choose among courses like Intermediate Accounting, Macroeconomics, Money, Banking, and the Economy.
---
Northeast Iowa Community College
Students who want to carve a lucrative career in banking and finance may want to consider earning the Associate of Applied Science in Finance – Banking offered by Northeast Iowa Community College.
This degree allows students to demonstrate a strategic understanding of finance and knowledge of banking principles. They will be taught to use financial tools essential to analyzing financial markets, which will be a huge help in providing them with a professional qualification to advance their career in the field. It requires the completion of 63 credit units.
Some courses include Information Computing, Principles of Baking, Financial Accounting, Business Law, Managerial Accounting, and Macroeconomics, among many others.
The fully online program gives students the convenience and flexibility to fit their pursuit of education around their busy schedules. The courses can be easily transferred to most four-year colleges and universities, making it easier for them to continue their education and enhance their qualifications.
The program also features multiple start dates, including Fall, Spring, and Summer.
---
Why Are Careers in Banking Great?
The US commercial banking industry has grown 1.2% every year from 2017 to 2022, and it's ranked third in terms of market size in the finance and insurance industry. With more than 4,950 commercial banks and savings institutions, there are numerous career opportunities for graduates of online associate in finance programs!
Individuals with finance, banking, or business education will also benefit from the 8% projected growth rate for business and financial occupations. This means an additional 750,800 jobs between 2020 and 2030, thanks to a growing economy and globalization.
These business and financial occupations have a median annual salary of $76,570 (May 2021); it's higher than the $45,760 for all occupations. The career opportunities are diverse, too, from being a wealth manager to a personal banker!
Career advancement can be fairly quick, too, even with an associate degree. Keep in mind, however, that supervisory and managerial positions require a relevant bachelor's degree combined with extensive work experience. Many professionals also pursue a master's degree in banking and finance to keep their knowledge and skills updated.
Banking and finance professionals enjoy a good work-life balance thanks to steady work hours and successful careers through training opportunities. While there may be peak seasons, their work hours are more forgiving than those in the healthcare and BPO industries.
Their jobs also give them opportunities to give back to the community through financial education and charitable initiatives. These can be on their own or as part of their companies' community outreach projects.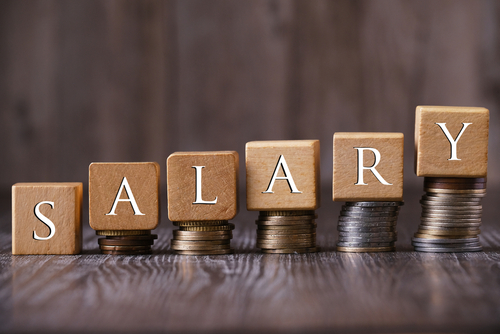 What Banking Careers and Salaries Can Graduates of an Associate Degree Program Expect?
If you successfully complete an associate in banking degree or related disciplines, you meet the educational qualifications for entry-level careers in banking and finance! (Annual salary in parentheses is the median annual salary)
Many holders of a finance associate degree become the face of consumer finance as bank tellers. Their primary duties are providing a wide range of banking services for customers, such as taking cash and checks for deposits, dispensing cash for withdrawals, and answering customer queries. Indeed, theirs is an occupation with a heavy emphasis on good human relations!
Many financial clerks have an associate in finance degree that enables them to work in corporate finance with tasks that cover capital budgeting, mutual funds, and financial statements. Their primary duties include monitoring transactions, performing account audits, and reviewing financial information.
Yet another face of consumer finance is credit assistants whose career trajectory can lead them toward a career as a loan specialist or a loan officer. Performing credit checks, processing credit applications, and collecting payments are among their duties related to effective financial management in their companies.
Aside from bank tellers, banking assistants also provide customer support services like assessing client credentials, ensuring compliance, and checking financial records. Many also provide their supervisors with assistance in the management of mutual funds and analysis of financial markets.
Insurance underwriters generate new business for their companies, particularly by selling insurance plans that best fit their financial management goals.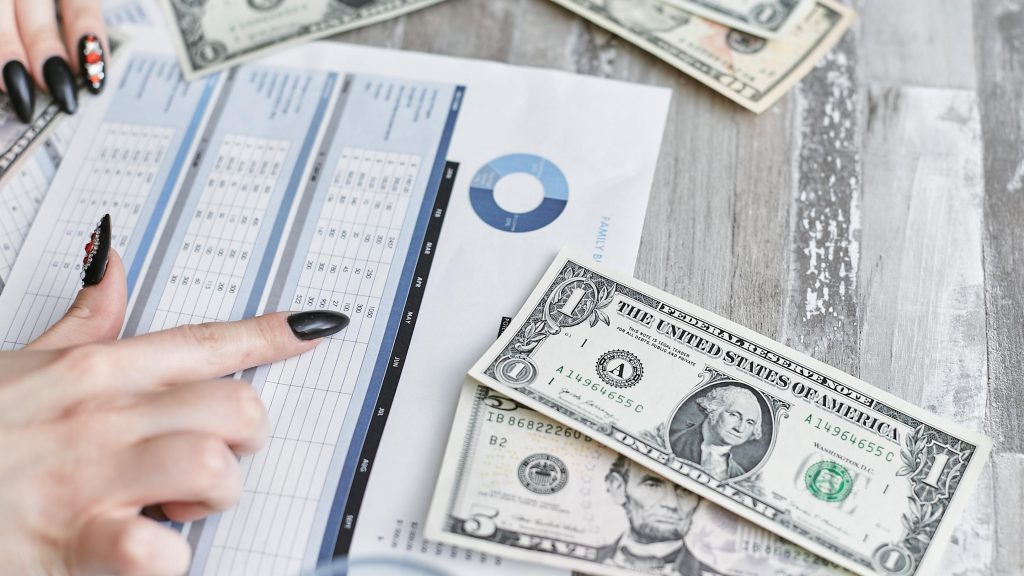 Frequently Asked Questions
Is an online associate in banking a real degree?
Yes, it is! The best finance associate degree programs prepare graduates for career opportunities in the banking and finance industry in the same way as their on-campus counterparts. Most employers also recognize the value of online associate degrees and, thus, acknowledge the workplace-ready knowledge and skills of their holders.
What can you expect from an Online Associate in Banking program?
Every associate degree program has specific admission and academic requirements, but there are several similarities among the best programs. Setting realistic expectations before entering an online associate in banking program and other related programs is key to successful completion.
Admission Requirements
Most online finance programs require a high diploma and/or high school transcripts with a minimum GPA – or its GED equivalent – to be considered for admission. Prospective finance students may also be required to take a math placement test and demonstrate an interest in business, math, and finance.
Number of Credits and Time-to-completion
Most online associates in finance programs require between 60 and 65 credits for completion and a two-year completion rate for full-time enrolment. Online students usually enjoy self-paced studies but must comply with deadlines for weekly assignments and other coursework.
Graduates of accredited finance associate degree programs can transfer their credits to a four-year bachelor's degree in banking and finance and other related fields of study. The transferred credits are usually in general education and core courses, so it's best to check the transfer policies and articulation agreements.
Curriculum and Program of Study
While the online curriculum for associates in finance programs varies, all of these programs offer courses that cover general education courses and diverse financial principles. These include financial planning, financial analysis, and financial accounting, as well as risk and investment management, banking principles, and statistical methods.
The types and sequence of courses also vary depending on the finance degrees offered, which can be in corporate finance or wealth management. The statistical methods course, for example, covers financial data analysis, while the financial accounting course tackles accounting principles and financial statements.
Workplace-ready Skills Learned
The successful completion of an associate in finance program means being more competitive for jobs in the financial sector, thanks to the combination of technical and technological skills. But it isn't just these career-specific skills that employers look for!
The ideal applicants also possess leadership skills, including critical thinking and communication skills, because finance occupations have a strong human relations aspect. Holders of an associate in finance degree also possess the ability to record financial transactions, prepare financial statements, and perform financial analysis.
Tuition and Financial Aid
Online students in associate in finance programs are also eligible for financial aid through FAFSA and institutional scholarships.
What's the difference between an Associate degree and a Certificate in Banking?
An associate degree is intended for individuals seeking an academic credential but may or may not have relevant work experience. A certificate, or a certification, is usually designed for working professionals who desire specialized knowledge in a specific area.
Certifications in the finance sector include certified financial planner, certified regulatory compliance manager, and certified corporate trust specialist.
Is an online Associate's degree in Banking easy to get?
Like all forms of business education, an associate in finance degree has its fair share of challenges. The best programs have rigorous coursework underlined by high standards of instructional quality.
How do you choose the best online Associate in Banking program?
Start with your personal preferences and career goals as these apply to your desire to earn an associate degree in banking. Your best choice in an online finance degree meets your unique circumstances, as well as meets high-quality educational standards.
Look for accreditation first, such as from the International Accreditation Council, because it's crucial to the quality of the curriculum, the transferability of credits, and faculty expertise. Then, ask about the flexibility of the coursework, the technological requirements, and the availability of financial aid.
While many online associate's in finance programs are offered in community colleges with ultra-affordable tuition, financial aid will go a long way toward graduating with little to no student debt.
What's the next step after earning an online Associate in Banking degree?
If you want more career opportunities in the financial services industry to open up, you should consider pursuing a bachelor's degree in finance or related programs.
How can you start a career in banking?
Earning an associate degree in banking and finance or other related fields is an excellent start in establishing a career in banking. You will gain the theoretical and technical knowledge essential to becoming a banking and finance professional. With changing economic trends and technologies, a solid foundation must keep up with the changing demands.
You will also develop transferable skills that contribute to a successful career, such as professionalism, work ethic, and attention to detail. Your critical thinking, communication, and collaboration skills should also be at the professional level, particularly if you want to work in the front office.
With your associate in finance degree, you have the educational credentials to apply for entry-level positions in banks, federal financial institutions, and credit unions. Remember that there's tough competition for positions in financial institutions, and thus, you must highlight your strengths aside from your associate degree.
Tip: Consider an internship position so that your resume will look more expansive! Choose an associate in finance program with an internship component, too.
In Conclusion
Earning an online associate in banking and finance degree can be challenging because of the rigorous academic demands. But it also has benefits, including self-study pace, affordable tuition, and employer recognition. Career opportunities abound, from jobs in commercial banks to jobs catering to the rich and famous.
---
For additional Info: