Find Your Perfect School
Premium Schools is an advertising-supported site. Featured or trusted partner programs and all school search, finder, or match results are for schools that compensate us. This compensation does not influence our school rankings, resource guides, or other editorially-independent information published on this site.
Without marketing experts, businesses would probably have a hard time making profits. Marketing experts plan strategies to create a brand-consistent brand image for visual commerce, promotions, and social media campaigns for companies to attract and retain customers. This involves a thorough study of data collected on customer behavior and how people make purchasing decisions.
If marketing sounds like something you want to do, you can begin by studying for an associate degree in marketing. This degree will serve as your start-up point for a marketing career in several areas, or you can use the credits in this degree to lessen the time of a bachelor's degree.
Quick audio summary:
---
Quick Summarization
While it's known that the educational landscape is gearing towards technical fields, such as IT degrees, marketing associate degree programs is still and will always be in demand. The high demand for marketing degrees suggests that, as many services become more automated, marketing is still something that requires human marketing research. Marketing majors learn everything they need about brand and product promotion, from social media management to public relations. Graduates can add a bachelor's degree to their knowledge and skill set.
---
Methodology
The marketing skills of an associate's degree graduate are essential in filling entry-level job vacancies. Graduates who prefer to enrich their skill sets even more to qualify for better-paying work positions can pursue a bachelor's degree.
Either way, online Associates in Marketing degree programs are tremendously important in shaping the next generation of specialists in practically every field where business processes matter.
Selecting the best Online Associate in Marketing degree programs can be daunting because of the sheer number of options! On this list, we offer some of the best-known programs and institutions featuring the degree. All colleges and programs on this list stand out with these features:
Convenient Associate in Marketing classes offered 100% online or in hybrid or blended schedules,
Delivery of associate-level Marketing curricula that introduces students to up-to-date theories, applications, policies, and practices, while exposing them to the real-world utilization of their skills,
Online Learning Management System and platform that promotes engagement among online learners and easy coursework or online resource access,
Transfer path agreements with four-year colleges, to which associate in Marketing degree graduates can pursue a bachelor's program,
Financial aid that accommodates online Associate in Marketing students,
Positive reviews from accredited academic authorities.
Explore our ranking process by reading our Methodology page.
---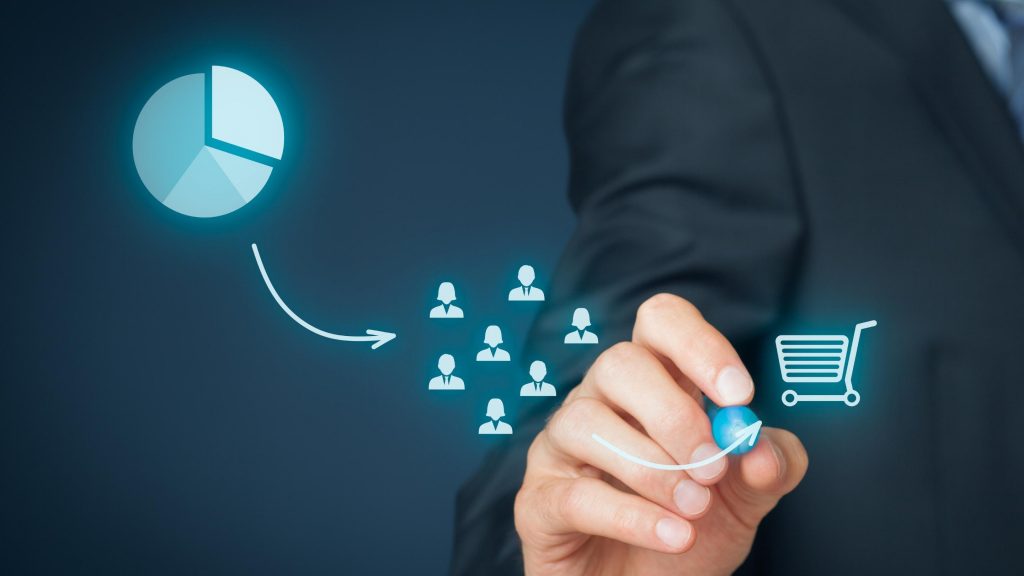 14 Best Online Associates in Marketing Degrees
Southern New Hampshire University
SNHU's online Associate in Marketing is a 60 credits degree designed for students who want to transition seamlessly into a bachelor's degree. This marketing degree gives students a thorough understanding of how business marketing works. SNHU's online marketing associate degree program offers experiential learning, which is uncommon among competing schools.
Integrated marketing communications, promotion, professional selling, social media marketing, and branding are all themes covered in marketing classes. Two free electives are included in the curriculum, allowing you to delve deeper into your areas of interest. This is a bonus if you want to learn more about data analysis, psychology, or any marketing-related subject.
---
University of Cincinnati Online
University of Cincinnati Online's Associate of Applied Business in Marketing Management Technology is a two-year program tailored to a student's specific career goals. The marketing program equips you with the skills and knowledge necessary to succeed in the field, including 21st-century marketing trends. Upon graduation, you'll be able to land marketing responsibilities in various career paths, including promotions, public relations, and customer service.
Furthermore, UC's online marketing associate degree credits will help you lessen the time on a bachelor's degree if you ever decide to continue your education. It is a 60-credit program that will enhance critical thinking, communication, and collaboration skills. Courses include marketing, management, economics, accounting, statistics, and computer application.
---
Northcentral Technical College
NTC offers a 100% online Digital Marketing Associate that uses digital marketing to attract and retain clients, preparing the students for online marketing jobs. The program requires students to complete 68 credits in classes, including two courses in social media marketing, email marketing campaigns, mobile and digital marketing, internet marketing strategies, publishing, and much more.
NTC's online digital marketing degree is one of the most in-demand degrees today since 21st-century businesses use digital marketing to communicate with their audiences and consumers. This degree is designed to help students communicate and market effectively through the internet, allowing companies to boom. Students will study traditional marketing concepts such as product, pricing, promotion, placement, and ROI analysis and apply them to the digital arena.
---
Columbia State Community College
CCSC is one community college with several transfer options to a four-year university. One of CCSC's transferable online programs is the online Associate of Applied Science in Marketing. This online marketing associate's degree program prepares students to enter sales, customer service, advertising, and small-business promotion positions.
This associate degree in marketing gives students a solid grounding in basic marketing concepts and practices. Advanced courses allow students to study topics like consumer digital marketing, behavior, and sales strategies of particular interest. Realistic projects, case studies, presentations, simulations, and teamwork are part of the curriculum. Students in the Marketing program will receive high-quality instruction in a small classroom or online for all their courses.
---
Florida Institute Of Technology
FIT's online Associate of Arts in Marketing provides students with the fundamental knowledge of marketing, economics, and liberal arts. Through its high-quality instruction from real-world marketing experts, students will be able to learn and understand the ins and outs of consumer behavior, market research, pricing models, and the skills and knowledge any marketing start-up needs. While the degree is 100% online, students will be given various amounts of coursework that include projects and assignments similar to those students studying on-campus.
FIT's online associate in marketing degree includes essential courses such as management principles, entrepreneurial marketing, and advertising management. This online degree is a great way to start an education that will lay the groundwork for a fast and complicated field.
---
Mesa Community College
Mesa Community College offers a marketing degree focusing on sales, particularly personal selling. The online Associate in Applied Science in Marketing and Sales is a 67-72 credit that gives students the fundamental accounting, technology, and mathematics knowledge necessary to assess a company's financial health. The coursework maximizes the student's ability to be effective in all communication – business communication, written, oral, and visual – to help various business types better.
Aside from preparing prospective students to work in various marketing/management occupations, this online associate degree is also suitable for those interested in pursuing a bachelor's degree. The program's courses in advertising, public relations, professional selling, marketing research, and salesmanship will allow them to seamlessly transition to a bachelor-level degree in business administration or related fields.
---
Best Online Associates in Hospitality Management Degrees
---
Lake Area Technical College
The AAS in Marketing & Management degree program at Lake Area Technical College is a hybrid program involving many real-world projects that will boost the student's confidence. This includes visits to multiple businesses and internships that will boost not only your confidence but your resume as well.
Considering this degree includes more coursework and an internship, prospective students can expect to finish the program in six semesters with an additional summer session. The curriculum for this online associate degree includes finance, selling principles, business law, and marketing principles. While this degree takes a longer completion time, you can expect to be better prepared for any marketing/management jobs upon graduation.
---
Dakota County Technical College
Dakota County Technical College offers an online marketing degree designed for students who wish to continue their education at a four-year university. DCTC's online Associate of Science in Marketing is a degree program that covers marketing and management methods and business law, business and professional writing, ethics, and other topics. Graduates will have hands-on experience managing connected projects, conducting research, implementing targeted market strategies, distributing products and content, and creating and maintaining an appealing and efficient web presence.
This online marketing degree program is best suited for students with prior learning or work experience in marketing. DCTC offers "Credits for Prior Learning," which can encompass life experience and help students finish their degrees faster. This program is also considered one of the most affordable online marketing associate programs, making it much more suitable for working adult learners.
---
Kennebec Valley Community College
Kennebec Valley Community College offers an online Marketing specialization through the Associate of Business Administration degree. This online associate degree assists students in developing more critical business skills for their future job search. It includes courses such as federal taxation, principles of accounting, and business and professional writing. And instead of narrowing down education, the program's business professors will help students develop all the necessary tools applicable to the market and their life.
KVCC's online marketing curriculum is geared toward managerial positions in product or service marketing firms. Students can engage with students from other degree options in a simulated office setting, including a Virtual Office and an integrated internship program. This is one of the few online degree programs that allow students to collaborate with students on different specialization tracks.
---
California Coast University
The Associate of Science (AS) in Business Marketing degree offered by California Coast University is designed for students who need a flexible schedule. The courses are fully available online and can be completed at their own pace. Students will be able to acquire a solid foundation in leading marketing theories and concepts integral to the global economy.
With a total of 20 courses, this program requires the completion of 60-semester units to be earned. There are six core courses, ten general education courses, and four elective courses. The core courses include Introduction to Business, Principles of Marketing, Consumer Behavior, Customer Service, Advertising and Promotions, and Marketing Management.
At the end of the program, students are expected to understand the concepts surrounding the marketing field, including the legal, social, economic, ethical, and technological influences. They must not only identify marketing strategies but also learn to implement them.
---
Ferris State University
Students seeking to accelerate their career in marketing may want to consider earning an Associate Degree in Marketing at Ferris State University. The program offers immersive courses that fit around their schedule, whether the goal is to effectively run a local non-profit's social media or lead a global firm. The curriculum includes hands-on, practical coursework that can be used upon graduation. They will also be taught by credible faculty with marketing industry experience.
The coursework focuses on cutting-edge technology, concepts, and marketing principles in an increasingly digital world, all of which are essential in equipping students with a professional edge as they advance their careers. They will also find it valuable that the online marketing program at Ferris State University is accredited by the ACBSP, Accreditation Council for Business Schools and Programs, which makes this degree respected by top employers.
---
Ashworth College
Ashworth College is one of the higher learning institutions in the country that offer an affordable Associate Degree in Marketing. This often fast-paced discipline equips students with knowledge and skills that allow them to devise creative solutions to unusual problems.
Designed by marketing experts, the curriculum concentrates on hands-on marketing concepts, tools, and skills with real-world relevance. Some of the areas of study included in the program are consumer buying behavior, integrated marketing communications, marketing principles, and many more.
The program emphasizes a well-rounded education by combining general education courses and specialized courses in marketing. This means students will have a good foundation of broad-based knowledge and specialized skills in the program discipline.
Since the courses are fully online, students can learn at their own pace. They can even complete the program within six months. Plus, the college offers competitive tuition along with affordable payment plan options.
---
Bryant & Stratton College
At Bryant & Stratton College, students can choose to earn an Associate Degree in Digital Marketing. This fully online program prepares future digital marketers to navigate the highly competitive world of digital and social media marketing.
This degree will give them insights and strategies essential in the field, including skills and knowledge in search engine analytics, internet research, digital analytics, advertising, social media, and content marketing optimizations.
Students must design and implement effective online marketing campaigns on various platforms. They should be able to employ appropriate digital marketing strategies that will enhance brand visibility and accessibility.
The curriculum also teaches them to conduct a thorough analysis of consumer digital behavior and marketing campaign results that will enable them to identify trends and points of improvement. The online program follows the same coursework as its on-campus counterpart. It also offers the same personal touch and support from its campus faculty and staff.
---
Strayer University
The Associate of Arts in Marketing degree offered at Strayer University is designed to equip students with hands-on marketing skills that impress modern employers. They will learn how to understand the motivations behind consumer behavior and decisions.
The curriculum focuses on courses that build on their knowledge of creating marketing strategies and understanding the components of the marketing mix. Some skills they will acquire include communication, critical thinking, and technology.
The courses included in the program range from Introduction to Business, Communication at Work, Consumer Behavior, Social Media Marketing, and more. There are a total of 20 courses that can be earned in 11 weeks. The courses earned from this associate's degree can be applied to Strayer University's bachelor's degree should students wish to continue their education.
What Prospective Marketing Students Should Know
Associate in marketing degrees represents a set of talents that apply to any job you can think of. It's not just a major or business degree you can take because you're bored. It takes a lot of courage, talent, determination, and focus to succeed in this area.
Marketing investigates consumer behavior and market research as the primary profit source. Thus, it is only right to say that this profession is not something to toy about because it can make or break you and the company's reputation. Marketing professionals should never make an uninformed decision.
On a larger scale, marketing abilities apply to a wide range of professions. People gain from understanding the core principles that connect people, brands, and enterprises, even if they are not in a traditional marketing function.
The challenging part of this field is that no matter how solid you think your plans are for the company, the consumers will always be the ones to set the rules. Through their diverse perceptions, they drive brand equity. If a company wants to grow, its marketing professionals must pay close attention to its consumer base.
Similarly, understanding the goals and needs of various individuals is beneficial in any work. According to marketing theory, customer/stakeholder//employee insight is a major aspect in determining success.
What Do Associate in Marketing Programs Consist of?
An online marketing associate degree is usually 60 credits long and focuses on fundamental knowledge and abilities rather than specific areas. Typically, this degree program covers consumer behavior research, social media strategy, marketing strategy, and integrated marketing communications. Students will also learn about marketing techniques, such as direct, business-to-business, and digital marketing.
Common Marketing Courses
Introduction to Marketing:
An introductory marketing course is required for most programs. Students study market research, target market selection, distribution, logistics, and pricing as they learn marketing principles.
Marketing Research:
Identifying target markets and consumer habits, requirements, and wants is an essential marketing component. During this marketing course, students will learn how to build a research plan, acquire and evaluate data, and apply data analysis to inform a successful marketing strategy.
Accounting Principles:
Accounting principles are required in many marketing programs. Marketing experts must understand its economics to truly comprehend the value of a company's products and services. The accounting cycle for merchandising businesses is covered in this course. Inventory and cash control are among the topics covered by students.
Financial Accounting:
Marketing professionals will need to keep scores in the business. In this course, marketing students study financial accounting and financial management to master financial reporting and understand how marketing activities are recorded.
Integrated Marketing Communication:
Promotions and integrated marketing communication plans are covered in this course. Learners examine using press releases, logos, and commercials to develop a distinctive brand. They also learn how to create campaigns that use coupons, offers, and competitions to promote a product or service.
Social Media Campaigns:
This course is not required in all associate degrees; however, it is sometimes available as an elective. Brands are increasingly turning to social media as a marketing tool because it allows them to target specific demographics. This course teaches students how to develop a social media marketing campaign.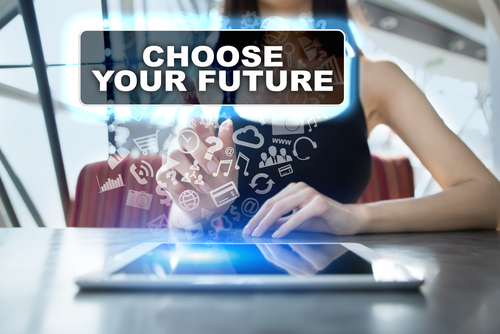 Common Career Paths of an Associate in Marketing Programs
Graduates with an online associate degree in marketing can seek employment in several entry-level positions that pay well.
Advertising Sales Agents
Advertising sales agents are responsible for marketing their company's services or products to people and other businesses. These marketing experts create presentations, attend trade exhibitions, and collaborate with commercial printers on the final deliverables.
Median Annual Salary: $52,340
---
Wholesale and Manufacturing Sales Representatives
Representatives from wholesale and manufacturing companies form purchasing contracts and sell items to other companies. They may work with technical experts to build pricing and selling strategies and provide in-depth product knowledge to their clients.
Median Annual Salary: $62,890
---
Insurance Sales Agents
Insurance sales agents sell individuals and businesses insurance coverage and plans. They work with customers to find the appropriate coverage for their needs and use various marketing and sales methods to build their customer base. They give policy information to customers, monitor account modifications, and manage renewals.
Median Annual Salary: $49,840
---
Market research assistant
Market research positions are distinct from traditional marketing positions. Instead of assisting a firm or client in marketing a product or service, they research to determine what items consumers want. Typically, market research analysts work with firms to determine which products are in demand and to whom they should be sold.
Median Annual Salary: $63,920
10 Skills You Need in Marketing
Excellent Communication
Communication skills are the first marketing skill you need to master. You need excellent communication skills to represent your firm and convince clients that what you sell is good. You'll also need this skill to get along with your coworkers and effectively collaborate ideas into words.
SEO/SEM
Search engines are among the most widely utilized marketing platforms today. The area of search engine marketing is vast and constantly changing, which is why many marketers specialize in it. While most companies will not require you to know every inch of search engines, learning how to execute the essentials is necessary.
Writing
Writing is an in-demand hard skill regardless of career path, but it is particularly needed if your career involves selling products. Being able to write well means you can share ideas with other people, especially consumers.
Data Analysis & Analytics
Without proper measurement, marketing would be useless. Marketing experts need to assess the success of the ROI of their marketing strategies. Working with data from various sources, identifying what's relevant and what isn't, and using your analysis to influence future actions will all be essential aspects of your marketing career.
Social Media Marketing
Social media, such as Facebook, Twitter, and TikTok, continues to be one of the most successful ways for businesses to reach their clients. Modern marketing requires understanding how to adapt a brand's voice and messaging to social media and engage organically with your audience.
Visual Marketing
For individuals who don't consider themselves artistic, the phrase "design" can be intimidating; nevertheless, you don't need to be an excellent graphic designer to be a successful marketer! You should, however, be familiar with the fundamentals of visual marketing, such as choosing photographs or capturing photos at an event to be later posted on social media.
Creativity
Creativity is another crucial skill to succeed in a marketing career path. If a brand's material is repetitious or dull, customers will unfollow it on social media. Marketing experts must continually develop new and intriguing ideas and campaigns to keep consumers engaged and hooked.
Project Management
Marketing professionals require excellent project management skills. They must schedule publications, keep track of contacts, and maintain a social media presence. The best marketing managers will not get behind on any chores and can determine the perfect time for a material to be released.
Aptitude to Learn
As you may be aware, technology is continuously evolving, and new social media platforms and features are often added to current platforms. In addition to the constant fluctuation, consumer expectations can shift anytime. The best marketing expert will be willing to learn new skills to keep up with the current and ever-changing trends.
Relationship Building
Relationship building is always a vital skill when it comes to promoting something. A marketing plan involves attracting strangers, converting them into leads, and giving answers to their pain problems.
Best Certificate Programs for Marketing Students
Google Ads Certification
The Google Ads certification is a credential awarded to professionals who can demonstrate basic and advanced Google Ads knowledge. It is intended to assess your understanding of online advertising principles such as the value proposition, campaign setup and administration, measurement, and optimization.
Start by creating an Academy for Ads account.
Digital Garage: Fundamentals of Digital Marketing Certification
Google Digital Garage is aimed at beginners who want to learn the fundamentals of digital marketing and marketers who want to brush up on their skills. You can proudly display your new certification once you've completed all 26 lessons and passed the final 40-question exam.
HubSpot Content Marketing Certification
The HubSpot Content Marketing Certification consists of 12 modules that will keep you up to date on the most recent content marketing best practices and research. The course is ideal for marketers who want to fully comprehend the influence of content marketing and assist businesses in increasing marketing ROI.
HubSpot Academy also offers various training and certifications to help you become a master of your craft. They're all free, so use them because they're instantly recognizable and fantastic for establishing basic marketing ideas.
Google Analytics IQ Certification
The Google Analytics Individual Qualification (IQ) certification validates Google Analytics knowledge and is awarded to people who pass the Google Analytics IQ test.
The 70-question exam, which has an 80 percent success rate, assesses your understanding of digital analytics best practices and the Google Analytics platform. The certificate is good for a year.
Google recommends attending its Google Analytics for Beginners and Advanced Google Analytics courses.
Facebook BluePrint Certification
The Blueprint Certification is the only one that Facebook has officially recognized. It's the most challenging level in Facebook's Blueprint program, according to Facebook, and it's designed to put your Facebook marketing talents to the test.
Professional Organizations and Resources for Marketing Students
Joining a professional marketing organization will help you better prepare for the workforce. You; 'll have the opportunity to gather scholarship, network, and professional growth opportunities.
Training, summits, and forums are among the educational activities done in the MarketingProfs organization. This website aims for students and professionals to know more about marketing trends. Non-members are also welcome to read free articles and blog posts.
The American Marketing Association (AMA) is a professional marketing organization that gives its members access to world-class journals, magazines, and subsidized conference costs. AMA members can also get a discount on the AMA professional certified marketing credential.
Marketing EDGE is a non-profit organization that offers scholarships, forums, and journals. This organization also connects marketing students, academics, and professionals.
The Association of National Advertisers amalgamated with this organization (ANA). The organization offers webinars, online classes, and ongoing education and training. In the legislative process, the ANA also represents industry interests.
Internet Marketing Association brings together online marketers worldwide through a digital membership database and events. Members have access to certain information and instructional courses through LinkedIn.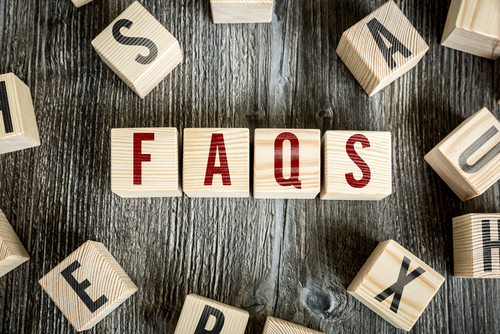 Frequently Asked Question
How long does it take to earn an Associate degree in Marketing?
Online marketing associate degree students complete their studies in two years of full-time study. However, transfer credit, program style, and enrollment status affect degree length. Transfer credits allow students to skip some course requirements and graduate sooner.
What's the career outlook of an Associate in Marketing degree?
From 2020 to 2030, the demand for marketing associates is expected to increase by 10%. This number is predicted to be similar to other occupations, with approximately 31,100 positions. Because firms are continuously looking for innovative ways to publicize their brand and discover new customers, marketing associates will continue to be in high demand.
Are general education core courses required in addition to my major courses?
Yes, you still need to complete general education courses. A diploma or certificate in marketing might be more appropriate if you want an online program that focuses solely on the core curriculum and major-specific themes.
Is math involved in marketing?
Yes. Math courses in economics, statistics, finance, and pricing may be included in an associate degree in marketing.
What are the admission requirements for an online Marketing Associate degree?
Colleges will require students to submit a high school diploma or equivalent to be admitted to an associate degree in marketing. Learners may also be required to have a minimum GPA and to finish their state's pre-college curriculum, which often includes math, English, and science courses.
Key Points to Ponder
An associate degree in marketing prepares students for more than just a business profession. Customer perceptions, messaging, buyer personas, communication, personal branding, data, and more are all explored in marketing degrees.
A marketing degree prepares students to be well-rounded, critical thinkers, even if not used in a typical commercial setting.
Marketers not only have exceptional data interpretation abilities, but they also have higher-level thinking that transforms analytics into strategy.
Even if it's just a couple of courses, basic marketing knowledge makes professionals smarter in any field.
---
Additional Related Articles: