Find Your Perfect School
Premium Schools is an advertising-supported site. Featured or trusted partner programs and all school search, finder, or match results are for schools that compensate us. This compensation does not influence our school rankings, resource guides, or other editorially-independent information published on this site.
The field of Communications is broad; therefore, finding the right bachelor's in a communications degree program can be essential to your success. It provides a wide variety of career opportunities, such as Public Relations, Journalism, or Marketing, just to name a few. Communication skills are not only important when entering the workforce, but they are also essential for everyday life.

To earn your Bachelor of Communications degree, perhaps flexibility and convenience are keeping you from signing on to a degree program. Well, at Premium Schools, we have found online distance learning options that offer quality Bachelor of Communications degree programs that will allow you to pursue your dreams from the comfort of your home. Online classes are great for busy students working full-time jobs or simply busy raising a family.
Methodology
Let us help you find the best Online Schools for a Bachelor of Communications degree program that fits your educational requirements for starting a new career, a job promotion, or simply meeting your personal goals. Our researchers at PremiumSchools.org utilize these indicators of excellent academic standards to locate exceptional Communication school programs designed just for you.
The following schools are listed in random order. As each and every school displays its own unique qualities and strengths, you should search our list based on your needs and career aspirations.
The following factors were considered:
Offers a comprehensive online Bachelor of Communications degree program with classes for flexible and convenient attendance without compromising hands-on training,
Exhibits rigorous, yet engaging and innovative training in the field of Communications coursework that takes into account the readiness of students in taking the next step to their budding career,
Taught by outstanding faculty consisting of experts in the field of Communications,
Held in high esteem among academic agencies, industry organizations, and journalistic resources,
Displays stellar reviews and feedback from school alumni and students,
Offers a convenient application process,
Provides exceptional Student Career Centers, Resource Departments, and easy-to-use Learning Management Systems, where applicable,
Permits a wide range of scholarships, grants, and other financial support programs for eligible students,
Ensures the proper Accreditation in accordance with academic standards relevant in the field of Communications.
If you would like to learn more about our selection process, feel free to see our Methodology page!
---
Top 10 Schools for an Online Communications Degree
University of Pennsylvania
Bachelor of Applied Arts and Sciences in Leadership and Communication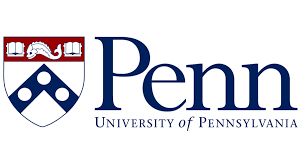 The University of Pennsylvania tops our lists of Best Traditional Schools for Communication Degrees and Best Schools for Online Communications Degrees. Few schools offer on-campus and online programs of this high caliber, but the Communications degree from the University of Pennsylvania stands out in terms of reputation, earning potential, and graduation rates, with convenient online delivery.
The University of Pennsylvania is a private research university and a member of the prestigious Ivy League. It is widely ranked among the nation's top ten universities by reliable sources like US News and World Report. It has also been classified as a doctoral university of "very high research activity" by the Carnegie Foundation.
The school has turned out a high number of influential alumni, from billionaires to Supreme Court Justices. It's no surprise, then, that the graduation rate for the University of Pennsylvania is 96%. The average graduate can expect to find success in their career; the median income one year after graduation is an impressive $127,000.
The University of Pennsylvania offers a Bachelor of Applied Arts and Sciences in Leadership and Communication. The university is a leader in distance education, and its College of Liberal and Professional Studies has offered classes online for over 20 years. The online bachelor of applied arts and sciences degree (BAAS) differs from the more common Bachelor of Arts (BA) and Bachelor of Science (BS) degrees; it aims to prepare students for leadership roles through both applied professional skills and higher-order critical thinking skills.
All students in the online BAAS program complete a multidisciplinary concentration in Leadership and Communication rather than a traditional communication major. This more flexible curriculum approach allows students to tailor their education to individual personal and professional goals. The program blends analytical and reflective studies with practical foundations in data analysis and global leadership.
Courses for this flexible degree can be taken in any order, and fall into four broad categories:
Leadership Foundations
Leading Across Sectors
Leading Positively
Global Leadership
Classes generally cover communication as it shapes and is determined by leadership. Class titles include Professional Communication and Personal Development, Leadership Lessons from the Social Sciences, and Global Leadership and Problem-Solving. The online BAAS in communications also features course blocks, class sequences designed to develop knowledge and skills with increasing complexity in a specific area.
Accreditation:
Did You Know?
"Sine Moribus Vanae," the motto of UPenn from 1756 to 1898. After someone pointed out that the motto could translate to "Loose women without morals," the school immediately changed it to Leges sine moribus vanae, or "Laws without morals are useless."
Learn more about the University of Pennsylvania's Bachelor of Communications online degree programs.
---
University of Colorado-Denver
Bachelor of Arts in Communications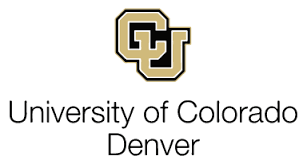 The University of Colorado (CU) is a public university system in Colorado that includes four campuses: CU Denver, CU Colorado Springs, CU Boulder, and the Anschutz Medical Campus Aurora. It is governed by the University of Colorado's elected nine-member Board of Regents.
The University of Colorado is one of the state's most prominent research universities, attracting more than $420 million in research funding each year and conferring more master's degrees than any other institution in Colorado. In eight schools and colleges, the campus serves as an urban learning center, offering liberal arts and sciences and professional programs. CU Denver is situated in downtown Denver and has over 15,000 students enrolled.
According to reputable sources such as US News and World Report and Times Higher Education World University Rankings, CU Denver is among the nation's top universities. Furthermore, according to US News and World Report, CU Denver is a top performer in social mobility in the country.
The University of Colorado-Denver offers an entirely online Bachelor of Arts in Communications degree program, so you will never have to attend classes in person. Coursework focuses on topics such as workplace communication, business and professional speaking, social media for social change, and political communication. To earn your BA in Communication, you must complete 120 credit hours, 39 of which must be completed within your communication major.
The program also offers certificates for the advantage of earning a credential in one of the focused fields:
Global & Intercultural Communication
Health Communication
Strategic Communication
The Global & Intercultural Communication path provides you with the fundamental knowledge required to succeed in a global business environment. You'll take classes that will prepare you for a career in international business, journalism, global public relations, arts, media, entertainment, and other fields.
The Health Communication pathway will provide you with the knowledge and skills you need to create, analyze, and evaluate health communications in various communities around the world. You'll take courses that are both theoretically rich and practically relevant, delving into how health messages are created and understood across a broad range of communication contexts, from individual communication to mass media.
Strategic Communication focuses on organizational communication, diversity, culture, public relations, and media and technology. You'll learn how communication professionals build strong relationships within organizations and keep up with global transformations in information technology, message distribution, media production, and societal engagement.
Accreditation:
Did You Know?
The International College Beijing was founded in 1994 by CU Denver and China Agricultural University (ICB). This global collaboration was China's first of its kind. The cross-cultural exchange of students and faculty helped establish CU Denver as a truly diverse academic community.
Check out the University of Colorado-Denver online Bachelor of Arts in Communications degree programs.
---
University of Virginia
Bachelor of Interdisciplinary Studies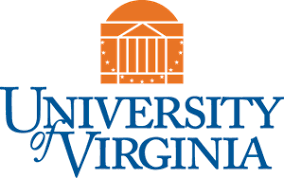 The University of Virginia is a public research university located in Charlottesville, Virginia. The school is notable for its historic background. Thomas Jefferson himself founded the school back in 1819 and served on the original governing board along with James Madison, and James Monroe. The University of Virginia is the flagship school of Virginia and was the first Southern institute admitted to the elite Association of American Universities.
The University of Virginia awards degrees in 121 majors through its eight undergraduate and three professional schools. The student body totals 24,360, and class sizes are relatively small, thanks to a student-faculty ratio of 15 to one. The university is especially notable for its programs in medicine and business.
The University of Virginia is considered by many reputable school ranking sources to be among the very best public schools in the nation, and is considered a "Public Ivy." As a Public Ivy, the University of Virginia represents a strong value in higher education. Graduates average a salary of $56,500 in their first year after graduation.
Research at this university is robust, and the school has made recent influential contributions to the fields of aerospace, neuroscience, anatomy, and astronomy. Alumni have gone on to found companies, including CNET and Reddit, which generate an estimated $1.6 trillion in annual revenue.
The University of Virginia offers a degree completion program for a Bachelor of Interdisciplinary Studies with a concentration in liberal arts, delivered fully online. The program is designed for working adults who have completed college coursework and wish to complete their bachelor's on a flexible part-time schedule. The National Student Clearinghouse Research Center estimates that a full 42% of students who begin working on a degree don't get the opportunity to complete it within six years.
With this in mind, degree completion programs like the University of Virginia's online bachelor of liberal arts are strongly focused on learning that has real workplace applicability. Some of the skills explicitly targeted by the program include:
critical thinking
communication
problem solving
team work
time management
analytical reasoning
Students must enter the program with 45-60 credits transferable to the school, and which fit into the curriculum requirements. On average, working students in this program take two courses per semester and earn their degree in three years.
The degree requires 120-semester credits in total, of which at least 60 must be completed through the University of Virginia. Students in the liberal arts concentration take 18 credits in the humanities and social sciences, such as economics, history, literature, politics, and sociology.
Accreditation:
Did You Know?
Because of Thomas Jefferson, they do not have freshmen or seniors. To represent Jefferson's ideal of how one never stops learning, UVA students are referred to as first, second, third, and fourth years.
Check out the University of Virginia's online Bachelor of Communications degree programs.
---
Northeastern University
Bachelor's in Digital Communication and Media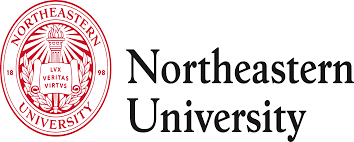 Northeastern University is a large, private research university which is located in Boston, Massachusetts. Northeastern has a total enrollment of 27,391 graduate and undergraduate students. The school is notable for its high rankings, high research activity, and high community engagement.
Northeastern is classified as a "Doctoral University of Highest Research Activity," and is ranked among the nation's top 100 schools by sources like The Times/WSJ and US News. The campus has over 30 federally funded research centers, and admissions are very selective at 18%. About 75% of Northeastern students receive financial aid, and graduates earn an average salary of $59,500 in their first year in the workforce.
Northeastern's professional co-op experiences are a unique feature of undergraduate education and about 90% of students complete at least one. Longer and more intensive than a traditional internship, a professional co-op lasts six months and involves full-time, degree-related paid employment at any of 2,000 sites around the world, including big companies like MTV and GEICO. Princeton Review and several other sources rank Northeastern #1 in the country for internship programs, and the school ranks highly for innovation as well.
Northeastern offers an undergraduate online degree in Digital Communication and Media through its College of Professional Studies. In keeping with the school's professional focus, this degree is in line with the most in-demand area of communications today. And, like the school's on-campus degrees, the online degree in Digital Communication and Media incorporates professional placement for hands-on learning.
The bachelor's degree in Digital Communication and Media prepares students with in-demand communications skills like:
social media communications
search engine optimization
web development
video storytelling
The faculty of Northeastern's online Digital Communication and Media degree is industry-aligned, and distance students get to participate in experiential learning through class-related worksite projects, working virtually with a sponsoring organization on a 6-week project, and enrolling in full-time co-ops.
The 120-credit curriculum includes major requirements in the fields of Business, Visual Media and Art, Marketing, and Communication. Major electives include classes like Crisis Communication, Digital Marketing, and Negotiation. All students complete a Capstone in Professional Communication before graduating.
Accreditation:
Did You Know?
Northeastern's Co-op (Cooperative Education) Program attracts a large number of applicants. Not only is it one of the most popular programs, but Northeastern was one of the first schools to implement one in 1909.
Learn more about Northeastern University's online program offerings in Communications.
---
Villanova University
Bachelor of Interdisciplinary Studies
Villanova University is a research university located outside of Philadelphia, Pennsylvania. The school is the oldest Catholic university in the state and was founded back in 1842 by the Order of Saint Augustine. The student body numbers 10,842, and the student-to-teacher ratio is just 12 to 1, so class sizes are small.
The Order of Saint Augustine is dedicated to ministering to the poor, and the school continues to follow this tradition by promoting community service. Student community service organizations include including one of the biggest Habitat for Humanity groups in the US and the world's biggest student-run Special Olympics.
Most of the major school ranking entities place Villanova in the nation's top 100 overall, and the school is ranked especially high for value in education (second in the nation, according to US News). The school admits about 27% of applicants, and 90% of first-time enrolled students graduate from Villanova.
Villanova University has a Bachelor of Interdisciplinary Studies available fully online through its College of Professional Studies. One of the available concentrations is in Leadership, with a curriculum that focuses on managing and leading through strategic communication. Classes relevant to communications include:
Theories of Organizational Communication
Communication Challenges in Organizations
Negotiation and Dialogue
Outside of major requirements, students complete 15 courses in the Bachelor of Interdisciplinary Studies Core Curriculum and choose 15 elective courses. All students in the program must also complete a Leadership Capstone Course.
The Bachelor of Interdisciplinary Studies is offered on campus as well as online, or students can opt for a hybrid program. In the hybrid program, some classes are taken remotely while there are completed in person.
There's also the option to complete an accelerated Bachelor/Master degree, earning a Bachelor of Interdisciplinary Studies with a concentration in Leadership and a Master of Science in either Human Resource Development or Software Engineering.
Accreditation:
Did You Know?
Villanova University is one of the world's greenest universities. Since 2013, the school has reduced its carbon footprint by 3%, has a full-time Recycling Coordinator and Sustainability Manager, and has established a Sustainable Leadership Council. They have over a dozen rain gardens on campus and numerous other green infrastructure systems, such as the 530 SF greenroof above the CEER Holy Grounds Café.
Would you like to learn more about Villanova's Bachelor of Communications degree programs? Take a look!
---
Boston University
Bachelor's Degree in Interdisciplinary Studies
Boston University is a research university with two campuses located in Boston, Massachusetts. The school has about 33,000 undergraduate, graduate, and doctoral students, and is one of the largest employers in the city of Boston. The university is divided into 17 schools and colleges, including schools of medicine, dentistry, business, and law. The university has historically been affiliated with the United Methodist Church but is officially a nonsectarian school.
Boston University is classified as a doctoral university with "very high research activity," and receives as much as $368.9 million in sponsored research annually. The school has been the home of breakthroughs such as the invention of the telephone in 1876, and recent developments in neurophotonics.
This prestigious school has turned out prominent alumni that include eight Nobel Laureates, 10 Rhodes Scholars, 23 Pulitzer Prize winners, 48 Sloan Fellows, and nine Academy Award winners. Boston University ranks among the nation's top 50 universities according to sources like ARWU, The Times/WSJ, and US News and World Report. Its admission rate is low at 18%, and its graduation rate is high at 85%.
Boston University offers an online Undergraduate Degree Completion Program in Liberal Arts. The curriculum is highly interdisciplinary, covering humanities, social sciences, natural sciences, math, and computer science.
The program is intended for working adult students who have earned at least 52–64 transferable academic credits and consists of an additional 4-76 credits. The Undergraduate Degree Completion Program can be completed fully online in just 30 months. The cost per credit is set at a reasonable flat price of $480 per credit.
The interdisciplinary liberal arts curriculum is explicitly designed to develop critical thinking, analytical, and communication skills. All students complete a set sequence of 16 courses to earn their degree. These include:
Exploring Philosophy through Film
Explorations in the Essay: History, Theory, Practice
The Meaning of America: People, Identity, and Conflict
The Ethics and Science of Biotechnology
Rethinking the Classics: Contemporary Takes on the Canon
Nature and the Divine in Myth, Literature, and Art
Literature, Film, and the American Dream
Accreditation:
Did You Know?
The fourth floor of Sheraton Hall (aka the writing majors' dorm) is haunted by Nobel Prize winner and playwright Eugene O'Neill. He died in the Sheraton hotel room 401, one of the first Sheraton hotels. Residents claim that the lights flicker and elevators stop randomly on the fourth floor!
Check out Boston University's Bachelor's degree programs in Communications.
---
University of Wisconsin- Madison
Bachelor of Arts in Communication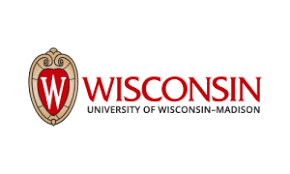 The University of Wisconsin, Madison is a large public research university. It is the flagship school of the University of Wisconsin System and one of just two doctorate degree-granting member universities. It is the largest university in the state, with a total of 44,413 students, and also the oldest, dating back to 1848.
UW Madison is classified as a doctoral university with "highest research activity," and was a founding member of the elite Association of American Universities. It is also considered a Public Ivy school. It has earned excellent rankings, placing in the top 50 schools in the nation according to sources like ARWU and Washington Monthly.
UW Madison confers 130 undergraduate majors, 144 master's, 109 doctoral degrees, and 14 professional degree programs. The large campus measures over 10,600 acres, and is home to four National Historic Landmarks, America's 12th-largest research library collection, and museums dedicated to geology, art, zoology, and physics.
The University of Wisconsin system offers an online bachelor of arts degree in communication through its College of Letters & Science. Master's and doctoral degrees in communications are also offered for those who wish to pursue a higher degree.
The online communication major consists of at least 36 credits in communication classes. Courses required for the major include Business and Professional Communication, Interpersonal Communication, and Critical Analysis of Communication.
Students also select 24 credits in electives from across the communication curriculum. Students in the communication program can also earn credit for a number of self-directed and applied learning experiences. These include:
Research Practicum
Practicum in Teaching Communication
Internship in Communication
Research Practicum
Advanced Independent Reading
Accreditation:
Did You Know?
The Wisconsin Alumni Research Foundation was founded because all of the world's vitamin D production began at the University of Wisconsin–Madison. This was also the catalyst for the inclusion of vitamin D in milk.
To learn more, check out The University of Wisconsin, Madison's programs focused on Communications!
---
Pennsylvania State University
Bachelor of Arts in Strategic Communications

Pennsylvania State University ("Penn State") is a large public research university that has 23 campuses and facilities throughout Pennsylvania, and the main campus is in University Park. It is a land-grant, sea-grant, sun-grant, and space-grant university.
Penn State has eighteen colleges, including two law schools and a college of medicine. The school awards over 160 majors across all its campuses. Penn State is one of the country's largest schools, with a total of 99,133 graduate and undergraduate students on its many campuses and enrolled online.
The university has a graduation rate of 86%, particularly high for a public school, and an admissions rate of 50%, the slowest in its university system. Penn State has earned an excellent academic reputation and is considered a Public Ivy school.
It is classified as a research university with "very high research activity." Its total research expenditures are as high as $836 million annually. U.S. News & World Report ranks Penn State 57th best university in the nation and 8th in Best Online Bachelor's Programs.
Penn State has a Bachelor of Arts in Strategic Communications available through its highly-ranked World Campus. The degree is highly focused on researching and delivering targeted messaging and incorporates subjects such as psychology, research, law, and statistics.
The 120-credit bachelor's curriculum includes 35 required credits in the communications major, plus another three credits in elective Strategic Communications coursework. The online bachelor's program explicitly targets the following workplace relevant communication skills through the curriculum:
complex problem solving
research and analytic techniques
goal setting and evaluation methods
oral, visual, and written communication
creative thinking
cultural and social awareness
For those interested in other branches of the communications field, Penn State's Worldwide Campus also has an online bachelor's degree in Digital Journalism and Media and an online bachelor's degree in Organizational Leadership. Those who wish to pursue a graduate degree can earn the university's online Master of Professional Studies in Strategic Communications.
Accreditation:
Did You Know?
Students built old Main. Penn State was founded as an agricultural college. At the time, students were required to perform at least three hours of manual labor per day. Many of these hours were spent on the construction of Old Main.
Penn State offers several online Bachelor's degrees in Communications. Take a look!
---
Syracuse University
Bachelor of Arts in Liberal Studies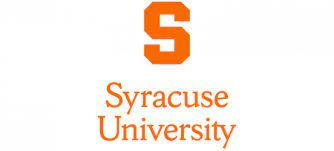 Syracuse University is a research university located in Syracuse, New York. Syracuse was one of the first universities in the country to admit female students and the first to have a school of information management. Although Syracuse has a high enrollment of 21,267 students, the student-to-faculty ratio is just 16 to one.
Syracuse is divided into 13 schools and colleges and is especially notable for its programs in library science, architecture, communications, business administration, and information studies. The university awards more than 200 different undergraduate and 200 graduate degrees and certificates, along with numerous interdisciplinary options. The school's most popular majors are:
Communication and Journalism
Social Sciences
Business, Management, and Marketing
Visual and Performing Arts
Engineering
Syracuse has a prestigious reputation. It is ranked 33rd best school in the country by US News and World Report and 33rd by Washington Monthly. The school is also classified as a research university with the "highest level of research activity." Syracuse houses 29 research centers, and actively promotes interdisciplinary research.
Syracuse offers students an online Bachelor of Arts in Liberal Studies through the university's College of Arts and Sciences. The curriculum is designed to give students a general education in the social sciences, humanities, mathematics, and natural sciences.
This highly flexible degree program offers students several learning options. Classes can be taken as online, interactive live sessions, or through a combination of on-campus classes with flexible formats, including accelerated classes, blended, and weekend classes. Classes for the major fall into the following categories:
Liberal Skills
Divisional Perspectives
Critical Reflections on Ethical and Social Issues
Depth Requirements
Liberal Studies Electives
Free Electives
Although the Bachelor of Arts in Liberal Studies is intended to build general world knowledge and critical thinking, several major requirements relate more directly to the field of communications. The Liberal Skills requirement covers 6 credits in writing, 3 credits in intensive writing, and 4-12 credits in language skills.
For both the Depth Requirement and Liberal Studies Electives, students may choose classes from the Humanities, Social Sciences, and Natural Science/Mathematics. Overall, the online bachelor's from Syracuse is more flexible, and also more generalized, than most other online communication degrees.
Accreditation:
Did You Know?
Since 1857, Syracuse University has advocated for the rights of female students and opened doors for them. The first woman to argue before the Supreme Court, Belva Ann Lockwood, and the first African American woman in the US to become a certified doctor, Sarah Logeun, are two notable alumnae.
Learn more about Syracuse University's Communications degree programs online.
---
James Madison University
Adult Degree: Professional Workplace Communication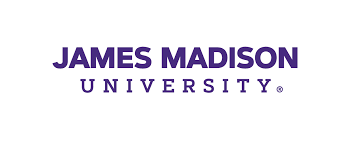 James Madison University is a public research university in Harrisburg, Virginia. The school started off as a women's junior college in 1908 and is now a large, co-ed university comprising seven schools and colleges, with a total enrollment of 20,858 students. In spite of its large size, the average class is small, thanks to a low student-to-faculty ratio of 16 to one.
James Madison offers 115 different degrees at the undergraduate, graduate, and doctoral levels. Outside of traditional classroom settings, students can learn through a large number of popular experiential learning programs. James Madison offers undergraduate internships, research opportunities, and a popular study abroad program, with sites in China, Belgium, and Spain, among others.
The most popular majors at the university are business, health professions, social sciences, and education. Graduates of James Madison usually find workplace success. Employment within six months of graduation stands at over 80%… The school's graduation rate is 83%. James Madison has also earned good rankings, including an impressive designation of 3rd in Top Public Schools from US News and World Report.
James Madison University offers an online undergraduate degree completion program in individualized studies with a concentration in Professional Workplace Communication. The curriculum is highly flexible and can be tailored for a concentration in communications alone or a blended concentration in communications and another area, such as healthcare leadership.
This program is geared towards the 42% of adults who have started, but not completed, their undergraduate degrees. Students can choose from three-degree options: a Bachelor of Individualized Studies, a Bachelor of Arts in Individualized Studies, and a Bachelor of Science in Individualized Studies. The school awards academic credit for qualifying prior learning that includes:
Portfolios of Prior Learning Experience
Board Examination Program
Transfer Credit
Departmental Reviews
Independent Study and Sponsored Learning
Classes are diverse and focus on workplace-relevant skills. Four required courses, for a total of 12 credits, are required for the concentration in communication, followed by two communication electives. Some of the online communication classes offered through James Madison include Intercultural Communications, Business & Professional Communication Studies, and Advanced Popular Writing. All students in the online bachelor's degree completion program complete a senior research project as part of their studies.
Accreditation:
Did You Know?
When women were not allowed to be alone with men on campus, they would hide behind the Quad's "kissing rock" to kiss. According to rumors, you will marry the person you kiss on the rock.
Take advantage of James Madison University's Bachelor of Communications degree programs today!
---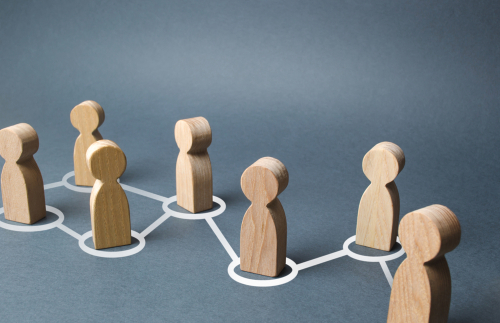 Frequently Asked Questions
What Should I Expect From an Online Bachelor's Degree in Communications Program?
Yes, communications degree programs are readily available through an online distance learning format. Most often, they are delivered in an asynchronous format, allowing you to access your coursework at your convenience; however, deadlines will apply.
Except for students with transferable college credits, most students will need four years to complete an online bachelor's degree in communications. Unless they enroll in an accelerated online program, part-time students will most likely need 5-6 years.
Before enrolling in electives, communications majors must typically complete core classes in public speaking, business, and professional communication in addition to general education courses.
Communications majors do not typically require specialization to graduate. Bachelor's programs that do not offer concentrations provide elective courses that allow students to create their own curriculum. Students' electives can reflect specific interests in marketing, media, healthcare, finance, information technology, or other fields.
Most communications programs require students to complete a practicum or internship in addition to core and elective courses. Mentorship and work experience are provided to communications majors through these opportunities. Internships also provide excellent networking opportunities.
What will l learn in a Bachelor's degree program in Communications?
Communications coursework can cover many topics and may depend on the concentration you've chosen; however, a variety of possibilities include:
Mass media
Public speaking
Persuasion techniques
Written and oral communication techniques
Listening skills
Marketing principles
Advertising
Political communications
Freedom of Speech
Law and ethics
And… much, much more!
Is a Bachelor's in Communications Degree Worth it?
Yes, communications degrees provide a wide array of career opportunities. The BLS reports an average salary for a Marketing Manager as $127,150 per year, with a potential of earning upwards of $208,000 annually.
The job growth outlook is positive at 10% between 2021 through 2031, with an estimated 35,300 added job openings. Begin your degree program today so you won't miss out on the plethora of opportunities in the field of communications.
What are the Career Options for an Online Bachelor's in Communications Degree?
When it comes to building a career in communication, communication graduates have many options. They can, for example, look for work in public relations, advertising, and marketing or as journalists, translators, writers, or editors. Many of these occupations are in high demand and pay well above average.
Aside from the communication careers mentioned above, undergraduates can also pursue business, politics, government, and technology opportunities.
Should I Join a Professional Organization in Communication?
Yes, it would be best to join a professional organization. In fact, as graduation approaches, you should consider joining one organization to supplement your education and provide job internships or job opportunities. Joining a professional organization in your chosen field has numerous advantages. They can not only offer a wealth of resources for you, but they can also assist you in staying on top of research and industry developments once you've landed a job.
Consider joining the American Advertising Federation. It is a large, multi-discipline organization for everyone in the marketing industry, with hundreds of chapters and thousands of members. You may be familiar with its most well-known endeavor: the American Advertising Awards. It also has a wealth of resources for personal and professional development.
You can also seek membership in the following:
What are the Benefits of Earning an Online Bachelor's of Communications Degree?
You can count on:
Flexibility: An online Bachelor's program in Communications allows flexibility and convenience that traditional learning may not, with students able to access course materials and submit assignments at any time of day. This can be especially beneficial for students who have full-time jobs or other commitments.
Knowledge and Skills: By earning an online Bachelor's degree in Communications, students will build strong skills in written and verbal communication, learn to think critically, and understand how to craft compelling messages. They will also gain knowledge in areas such as mass media, media production, and business communication.
Career Advancement: Graduates of an online Bachelor's program in Communications will be well-placed to pursue roles in the media, advertising, and public relations industries. They will also be well-equipped to start their own business or transition into management roles.
---
Are you interested in earning the most in the field of Communications?
Take a look: The 20 Most Lucrative Communications Jobs
Are you ready to earn a Communications degree… the traditional way?
Take a look at this additional info: The Top 10 Schools for Bachelor of Communications Degrees