Find Your Perfect School
Premium Schools is an advertising-supported site. Featured or trusted partner programs and all school search, finder, or match results are for schools that compensate us. This compensation does not influence our school rankings, resource guides, or other editorially-independent information published on this site.
Are you ready to earn a Bachelor of Communications degree? Wise decision, it is! The field of communications covers a wide array of options, especially now as we live in the age of social media of all types. What once used to be limited to the local news desk is now a medium in which everyone can be involved in some shape, form, or fashion. Communication majors have a world of opportunities to choose from!
If you are ready to begin your career in communications, we have chosen some relative school selections that are the best of the best if you're in the market for a communication degree. For advanced training, decide on your preferred platform, and find a school here that will fit your needs.
---
Have you thought about earning your Communication degree online? Take a look at this: The 10 Best Online Schools for Bachelor of Communications
---
Quick Summarization:
Earning a communication degree is a smart and lucrative decision. There are many types of careers with a Bachelor of Communications degree in your back pocket. Depending on your specialization, the following schools offering a bachelor's degree can provide the type of communication degree program you need to succeed in your career. Communications degree graduates have a bright future ahead of them!

Methodology
Let us help you find the best Bachelor of Communications degree program that fits your educational requirements for starting a new career, a job promotion, or simply meeting your personal goals. Our researchers at PremiumSchools.org utilize these indicators of excellent academic standards to locate exceptional degree school programs designed just for communication majors.
The following schools are listed in random order. As every school displays its unique qualities and strengths, you should search our list based on your needs and career aspirations.
The following factors were considered:
Offers on-campus classes for flexible or convenient attendance without compromising hands-on training relevant to a bachelor's degree communication program; offering general education courses and communications major,
Exhibits rigorous, yet engaging and innovative training in the field of Communication degree coursework that takes into account the readiness of students to take the next step in their budding career,
Distills communication skills and technical writing skills as primary source of degree program,
Taught by outstanding faculty consisting of experts in the field of Communications,
Held in high esteem among academic agencies, industry organizations, and journalistic resources,
Displays stellar reviews and feedback from school alumni and students,
Offers a convenient application process,
Provides exceptional Student Career Centers, Resource Departments, and easy-to-use Learning Management Systems, where applicable,
Permits a wide range of financial aid, scholarships, grants, and other financial support programs for eligible students,
Ensures the proper Accreditation in accordance with academic standards in the field of Communications.
If you would like to learn more about our selection process, feel free to see our Methodology page!
---
The Top 10 Schools for Bachelor of Communications Degrees
University of Pennsylvania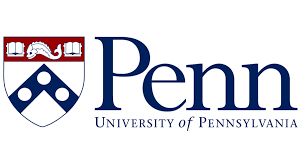 BA Degree with a Major in Communications
The University of Pennsylvania is a research university and a member of the Ivy League. The University of Pennsylvania is one of the nation's oldest schools, dating back to before the American Revolution when it was founded by Benjamin Franklin himself back in 1740.
Its long history includes several firsts in the nation, including the first university teaching hospital, the first business school, the first medical school, and the first student union in the US.
Today, the university remains a leader in research and innovation. It is ranked as an "R1" doctoral university, a school with the "Highest research activity" by the Center for Postsecondary Research, and has been the site of breakthroughs in fields like computing, economics, and genetics.
According to U.S. News & World Report, the University of Pennsylvania has produced the most CEOs on this list among Ivy League schools, with four graduates leading top 500 companies.
This prestigious school is ranked among the nation's top ten by sources like US News and World Report, and The Princeton Review includes it in their list of Dream Colleges.
According to Mines ParisTech International Professional Ranking, the University of Pennsylvania is second only to Harvard in the US is turning out Fortune 500 CEOs.
The University of Pennsylvania offers a communications degree that gives students a deep theoretical understanding of communications. The communication program encompasses topics like media institutions, cultural influences in communication, and the role of social, economic, mass communication, and political contexts.
The degree is awarded through the College of Arts and Sciences but the curriculum is administered by the university's prestigious Annenberg School for Communication, which is well-known for its doctoral research and scholarship.
The University of Pennsylvania offers no less than 11 concentrations in its bachelor's degree program, including:
Critical Journalism
Culture and communication
Global communication
Health communication
Media effects
Media institutions and policy
Political Communication
Messages and marketing
Visual communication
Race, Gender, and Identity
Communication and Public Service
Students can pursue opportunities like an honors thesis, independent study, or research under a faculty member. The school also offers a communication research track, in which students can earn both a bachelor's and master's degree in Communication in just five years.
Accreditation: Middle States Commission on Higher Education
Did You Know: It's a freshman myth that if you cross the compass embedded in the center of Locust Walk, you'll fail your first set of midterms. According to legend, a fraternity created the myth as a conversation starter with freshmen girls.
---
Brown University
Modern Culture and Media
Brown University is, like the University of Pennsylvania, a research university and an Ivy League school. Brown is located in Providence, Rhode Island, and dates back as far as 1764, making it the nation's seventh-oldest school. The campus and district remain notable for historically significant colonial-era architecture. Brown was the first college in the US to accept students regardless of their religion.
The university is notable for the Brown Open Curriculum, adopted in 1969, which includes no mandatory general education requirements, allows any course to be taken for a grade of satisfactory or unrecorded, and makes students "the architects of their own syllabus."
Like other Ivies, Brown is a highly selective school, having an acceptance rate of just 6.6% for the class of 2023. It also boasts a large number of notable faculty and alumni, including 9 Nobel Prize winners, 7 National Humanities Medalists, and 10 National Medal of Science laureates.
And just like other Ivy League schools, Brown has earned top rankings; Forbes ranks Brown 26th in America, and US News & World Report ranks it 14th among national universities. It is also ranked 42nd for social contribution by Washington Monthly and 95th for research by the National Science Foundation.
Brown does not offer a ready-made bachelor's degree in communications but allows students to design their own course of study, with communication as their area of focus. The school's philosophy emphasizes teaching critical and creative thinking over pre-professional training, making Brown well-suited to those looking to develop a big-picture understanding of communication and related fields.
Courses in Brown's Department of Modern Culture and Media and in journalism would fit into a typical self-designed communication focus. Some highly notable figures in media and communications have attended Brown, such as CNN founder Ted Turner, sportscaster Chris Berman, MSNBC host, Chris Hayes, and New York Times publisher, A. G. Sulzberger.
Accreditation: New England Commission of Higher Education
Did You Know: Brown University is safe-keeping the largest remaining Hutchings-Votey organ. Every year on Halloween, Brown students and members of the surrounding community gather around the organ to listen to spooky music. They reassemble around Christmas for holiday concerts performed by various musical groups on campus.
---
Stanford University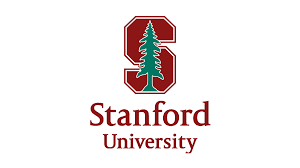 Bachelor of Communications
Stanford University is a private research university that dates back to 1855. The school is located between San Jose and San Francisco in the town of Stanford, California. It is extremely selective, with an acceptance rate of 4.7%. Stanford has a world-class reputation and the advantage of proximity to Silicon Valley, making tech and innovation the strength of the school.
Stanford can boast alumni, students, and faculty that include 83 Nobel laureates, 27 Turing Award laureates, eight Fields Medalists, 4 Pulitzer Prize winners, and 31 MacArthur Fellows. It is the alma mater of 30 living billionaires, one US president, and 17 astronauts.
Stanford is among the country's most elite universities; it is ranked first in the nation by Washington Monthly, 2nd in the nation by ARWU and Forbes, and 6th in the nation by the Times/Wall Street Journal and US News and World Report. Slate calls Stanford "the Harvard of the 21st century," and the New York Times calls it "America's 'it' school." It is also ranked among the "World's Most Innovative Universities" by Reuters.
Innovations at Stanford include student co-ops, residential theme housing, and co-ops, and one of the most environmentally sustainable campuses in the US. Stanford also generates some of the most often-cited research, the highest numbers of patents, the founding of companies, and innovation licensing. This tier-one research university is home to eighteen independent labs, centers, and institutes.
Stanford University offers a bachelor's in communication as a major or a minor, as well as both a master's and a doctorate in communications. The school's prestigious Department of Communication covers media in all its forms, including both the processes and the effects of mass communication. Students study the social science of such traditional and new media forms as:
newspapers and magazines
radio and television
information technology
online media
virtual reality
The communications degree program at Stanford aims to blend theory and practice, with both quantitative and communication skills. The communication degree program at Stanford aims to blend theory and practice, with both quantitative and qualitative scholarship as the driving force.
The department offers individual research opportunities for students, and up to 20 students per year can get financial support through the John S. Knight Journalism (JSK) Fellowships for journalism.
Stanford's undergraduate degree in communication skills is aimed at liberal arts students who want to understand the role of communication in society from a social science perspective. Core courses include topics like Communication Research Methods, Communication Policy and Regulation, and Media Economics. Students then move to acquire advanced knowledge of one of two communication sub-fields:
communication systems and institutions, which emphasize research and social policy in human communication
communication processes and effects, which addresses the roles, interactions, and forms of mass communications
As with studying communication at Brown, the bachelor's in communications at Stanford is not aimed at providing comprehensive professional training in the field. The program has a more academic and theoretical approach, with a focus on developing critical and analytical thought.
That said, students in Stanford's undergraduate communications program do have the opportunity to complete internships for hands-on field learning in areas like print journalism. Students can also opt to complete an honors thesis.
Accreditation: WASC Senior College and University Commission
Did You Know: Fountain hopping, the practice of jumping in water fountains around campus, has a long history at Stanford. It entails getting your feet wet and attempting to create whirlpools. Almost all freshmen participate during New Student Orientation and Admit Weekend.
---
Massachusetts Institute of Technology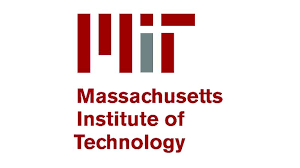 Comparative Media Studies
The Massachusetts Institute of Technology (MIT) is a large and renowned research university based in Cambridge, Massachusetts. The school was founded in 1861 based on the European polytechnic model for universities, and from the beginning has emphasized laboratory instruction in engineering and applied science.
MIT has a world-class academic reputation and is ranked among the nation's top three universities by sources like ARWU, the Wall Street Journal, Washington Monthly, and US News.
Research conducted at MIT has been powerfully influential in many aspects of modern technology, mathematics, engineering, and science.
The campus houses extensive and well-resourced laboratories, observatories, and MIT alumni and faculty are among the most decorated of any school in the US; the university is affiliated with 96 Nobel laureates, 26 Turing Award winners, 58 National Medal of Science recipients, and 8 Fields Medalists, among many others.
MIT also excels in entrepreneurship. Alumni have gone on to found some 30,200 active companies, including big names like Khan Academy and Dropbox. The university estimates that the total annual alumni-created company revenue is about $1.9 trillion.
MIT's location is not far from Harvard and Wellesley, and students are allowed to register for classes in these schools as well as part of their studies at MIT. The university also partners for research with Cambridge University.
The majority of students are enrolled in graduate and professional programs. Undergraduate degrees are awarded only as Bachelor of Science degrees and are distributed equally in the arts and sciences and in professional majors such as engineering.
Of MIT's students, just 3.7% are enrolled in the School of Humanities, Arts, & Social Sciences. But those that do pursue a liberal arts program at this science-heavy school have access to an elite faculty and outstanding academics.
The Comparative Media Studies program offered by MIT is innovative, flexible, and interdisciplinary. Undergraduate students can pursue a major, minor, or concentration in communication.
MIT's bachelor's in communications is uniquely technology-driven. Classes focus on contemporary and emerging media forms such as television, virtual worlds, digital artworks, and interactive storytelling. Courses are grouped into four clusters:
Games and Interactive Media
Film/Television
Media Cultures
Education
Classes include advanced and technical topics like Advanced Identity Representation, Design and Development of Games for Learning, and Civic Media Collaborative Design Studio.
A capstone course is required. Communication majors also have the option to complete a joint degree in communications combined with a concurrent degree in an engineering or science field.
Accreditation: New England Commission of Higher Education
Did You Know: In 1928, MIT invented the first computer in Cambridge. Whirlwind I is on display at the MIT Museum.
---
---
Pomona College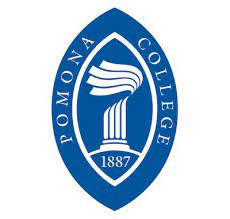 Bachelor of Media Studies
Pomona College is a private liberal arts school located in Claremont, California. The founders created Pomona in 1887 based on the model of New England's well-known liberal arts colleges, and Pomona went on to become the founding member of the Claremont Colleges consortium.
As part of the Claremont Colleges consortium, Pomona gives its 1,700 students access to courses at the other consortium schools, including colleges like Scripps College, and also two graduate schools, Claremont Graduate University and Keck Graduate Institute. In total, Pomona students can choose from 600 courses at their own school and 2,000 additional classes at member schools.
Pomona is a highly selective school, with an acceptance rate of 7.6%, the lowest of any liberal arts college in the US. It is also highly prestigious, with rankings in the nation's top five awarded by U.S. News & World Report, Forbes, and The Wall Street Journal/Times Higher Education.
Pomona is well-resourced as well, with $2.27 billion in endowments, the seventh-highest of any US college or university. Pomona is also a leading school in producing Fulbright scholars and fellowship recipients. And unlike many elite schools, Pomona is notably diverse; 61% of students identify as a person of color or international, 74% are out-of-state students, and 56% qualify for need-based financial aid.
Pomona college awards a remarkably flexible bachelor's in media studies as well as a minor in the field. Students can also pursue Media Studies as an intercollegiate major through coursework at Pomona, Harvey Mudd, Pitzer, Claremont McKenna, and Scripps Colleges.
This communications program offers a high degree of flexibility in the curriculum as well as a choice of institution. Students can choose between a selection of classes for each of four major requirements:
critical/theoretical communication degree courses
introductory production communication degree courses
media history courses
media theory courses
Students then select two courses concentration in one of three concentration areas:
Film/Video
Digital/Electronic Media
Critical Studies
A senior seminar is also required, along with four free elective classes. Al in all, Pomona students have 82 media studies classes to choose from, which include both theoretical topics and hands-on production training.
Accreditation: WASC Senior College and University Commission
Did You Know: Each spring, Pomona College hosts a popular tradition known as "Ski-Beach Day." Participants board a bus in the morning to ski at a nearby resort and then board another bus to spend the rest of the day at a beach.
---
Cornell University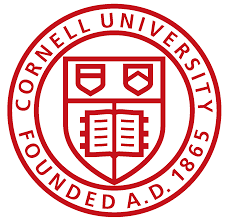 Undergraduate Degree in Communications with Various Concentrations
Cornell University is a private, doctoral university which is located in Ithaca, New York. It is an Ivy League School and the only land grant university in the state. From the beginning,
Cornell has been explicitly dedicated to scholarship in all fields of knowledge, which was a novel concept at the time of the school's founding in 1865. Cornell remains committed to education and contribution to fields ranging from hard science to humanities and covering theory and application.
Cornell stands out for its well-rounded academics, as well as rigor and prestige. It's consistently recognized for outstanding liberal arts programs as well as scientific research. Cornell operates many laboratories, including four interdisciplinary research centers in fields like supercomputing and nanotechnology.
Cornell is very prestigious and very selective, accepting about 10.5% of applicants. Its alumni and faculty include four Turing Award winners, 61 Nobel laureates, one Fields Medalist, 63 Olympic Medalists, and 14 living billionaires.
It is ranked among the nation's top 15 schools by many sources and even counts among the 20 top globally according to sources like QS World University Rankings, ARWU, and Times Higher Education.
Most Ivy League schools' communications degrees tend to focus on media history and theory, but Cornell as an institution prioritizes balance between theory and practice, and this is apparent in its bachelor's degree in communication as well. Cornell also awards a minor in communications and graduate degrees at the master's and Ph.D. levels.
The communications degree curriculum consists of a required core, introductory statistics and writing classes, and eighteen credits in communication classes, including advanced writing and presentation classes, electives, and requirements for a communication focus area. The focus areas offered in communication at Cornell are:
Media Communication
Communication and Technology
Persuasion and Social Influence
Communication, Environment, Science, and Health
Theory-focused classes include titles like Personal Relationships and Technology and Psychology of Entertainment Media, concentrating on communication skills, technical writing, public relations, and communication theory.
Practical skill classes include titles such as Planning Communication Campaigns, and Information Policy: Research, Analysis, and Design. Students in the communication degree program can also gain hands-on experience through an internship under the supervision of communication professional.
Accreditation: Middle States Commission on Higher Education
Did You Know: The chicken nugget was invented at Cornell in the 1950s by Robert C. Baker.
---
Northwestern University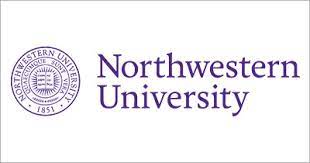 Bachelor of Philosophy in Communications
Northwestern University is a large research university in Evanston, Illinois, with campus locations in Chicago, San Francisco, and Qatar. The school serves 21,208 students in total, through124 undergraduate and 145 graduate degree programs.
In spite of the school's size, the average class is quite small, thanks to a very low student-to-faculty ratio of 7 to one. Northwestern's campus boasts one of the biggest university libraries in the US, extensive 1,500 research labs, Big Ten Conference sports, and even a private beach.
Northwestern University has robust and well-funded research. The school receives $800 million in research funding annually, and also has the4 nation's twelfth-highest endowment, at over $11 billion. It is a member of the elite Association of American Universities and is ranked as a doctoral university with "very high research activity."
Admissions are very selective, and only 36% of applicants are accepted. Alumni and faculty include 42 Pulitzer Prize winners, 22 Nobel Prize laureates, 23 MacArthur Genius Fellows, two Supreme Court Justices, and 16 Rhodes Scholars. The university's School of Communication is one of the top sources of winners of the Academy Awards, Emmy Awards, and Tonys Awards. It is ranked among the nation's top 25 universities by ARWU, Forbes, Times/WSJ, and US News & World Report.
Admissions are very selective, and only 36% of applicants are accepted. Alumni and faculty include 38 Pulitzer Prize winners, 19 Nobel Prize laureates, six MacArthur Genius Fellows, two Supreme Court Justices, and 16 Rhodes Scholars.
The university's School of Communication is one of the top sources of winners of the Academy Awards, Emmy Awards, and Tonys Awards. It is ranked among the nation's top 25 universities by ARWU, Forbes, Times/WSJ, and US News & World Report.
Northwestern University delivers a 42-credit bachelor of philosophy in communication studies. The major curriculum covers four core communications courses, two research seminars, and six communication studies courses. Class titles include:
Public Speaking
Public Relations
Theories of Persuasion
Bargaining & Negotiation
Theories of Mediated Communication
Professional-Client Communication
Research Methods
Courses vary by location and are offered at both the Evanston and Chicago campuses as well as online. Students have the option to may design and complete an independent study course or project under the supervision of a department faculty member. Communication theory students can also cross-register for classes at other Northwestern schools and participate in undergraduate research.
Accreditation: Higher Learning Commission
Did You Know: Northwestern doesn't care if students want to run 26.6 miles, but you better be prepared for a 30-hour dance marathon! Since its inception in 1975, the Northwestern University Dance Marathon (NUDM) has raised more than $16 million. After all, it is the nation's largest student-run charity event!
---
Vanderbilt University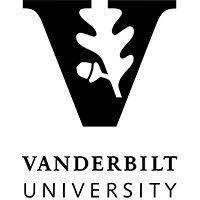 Bachelor of Communication Studies
Vanderbilt University is a private research university located in downtown Nashville, Tennessee. Although the campus is set in a very urban environment, it is itself a national arboretum, home to more than 300 species of trees and shrubs. Vanderbilt serves 13,100 students annually through four undergraduate schools and six graduate and professional schools.
Vanderbilt is a respected and high-ranking school, with a roster of faculty and alumni that includes five members of Congress, 17 Ambassadors, 14 governors, two Vice Presidents, and two Supreme Court Justices, as well as ten billionaires and seven Nobel Prize laureates. Admissions are very selective, at an acceptance rate of just 9%.
Vanderbilt is ranked highly for academics, consistently placing in the country's top 20 schools in rankings by Reuters, Times/WSJ, and others. Vanderbilt is also widely recognized for research; it is consistently placed among the country's top 20 research institutions.
It has been the source of recent groundbreaking innovations and discoveries in areas like robotic prosthetics and genetics. It is classified as a "Doctoral University with Highest Research Activity" and Reuters considers it the 10th most innovative university globally.
Vanderbilt offers a degree in communication studies as an undergraduate major or minor. The program consists of 30 hours of course work: two required foundation courses, one elective, and several course selections from each of three communication categories:
Argumentation and Advocacy
Public Discourse and Deliberation
Culture, Theory, and Critique
Outside of the major coursework, the Vanderbilt department of communication also offers internship opportunities, oversees an honors society, and hosts a university public speaking contest and debate team. Students can also try for the Founder's Medal for Oratory or complete an interdisciplinary internship in a field like journalism, film production, public relations, or radio.
Communication studies can also be pursued as an "immersion experience," a degree requirement for all undergraduate students. The immersion experience takes place both in and outside of the classroom through tailored course selections and related fieldwork, culminating in a final project.
These communication offerings make Vanderbilt's program stand out as distinctly flexible and hands-on compared to other institutions of similar prestige. Prospective students gain skills such as technical writing, communication theory, organizational communication, practical skills, strategic communication, and other effective communication skills.
Accreditation: Southern Association of Colleges and Schools Commission on Colleges
Did You Know: The incredible number of squirrels on the Vanderbilt campus will astound you. Some claim they outnumber the students, but with over 6,800 enrolled, we hope they're wrong.
---
Claremont McKenna College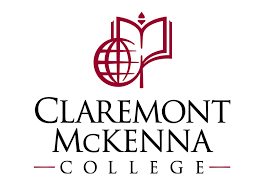 Intercollegiate Media Studies Undergraduate Major
Claremont McKenna College is a small, private liberal arts school located in Claremont, California. Claremont is, like Pomona College, a member of the Claremont Colleges consortium.
As such, Claremont allows enrolled students to take courses at other schools in the Consortium, such as Scripps College, Harvey Mudd College, and Pitzer College. Claremont serves just 1,349 students, almost all of whom are undergraduates. In fact, Claremont offers just one postsecondary program, a master's degree in finance.
Claremont is known for its strength and focuses on the fields of finance, economics, government, international relations, and public affairs. Given this focus, it is perhaps not surprising that Payscale considers Claremont the 30th in "Best Universities and Colleges for Salary Potential." In comparison with other small liberal arts colleges, Claremont also stands out for its relatively conservative political orientation.
Claremont has received prominent rankings for academics. Us News and World Report and Washington Monthly rank it among the nation's top 10 liberal arts colleges. It is considered highly selective, with an admissions rate of 9.3%, making it the country's 10th-most selective college. The school requires a substantial core curriculum, and all students complete a senior thesis before graduating.
Claremont McKenna College delivers an intercollegiate Media Studies undergraduate major through coursework on its home campus and at the campus of other Consortium members.
The degree program is highly interdisciplinary and covers commercial theory, social histories, cultural contexts, and technologies of communication and media forms. The curriculum emphasizes the examination and production of:
"independent" narrative forms
documentaries
video and digital art
community-based and activist media
Students in the intercollegiate media studies program complete 11 classes with a concentration in one of three areas of media studies. Classes such as Arabic Media, Gay and Lesbian Cinema in the US, and Creative Journalism are taught at Claremont McKenna College, and other classes are offered at partner campuses. The three available concentrations are:
Film/Video
Digital/Electronic Media
Critical Studies
Accreditation: WASC Senior College and University Commission
Did You Know: Claremont McKenna welcomes first-year students to campus in an unusual way: with Wilderness Orientation Adventure trips! Their numerous trip options provide students with many opportunities and activities, ranging from beach camping in southern California to cabin camping in the mountains. There really is something for everyone!
---
University of Southern California

Bachelor of Communications
University of Southern California (USC) is a large research university located in Los Angeles. The school dates back to 1880, making it the oldest private research university in the state. This large school has a student body of 20,000 undergraduates and 26,500 graduate students. USC is the single biggest private employer in the city, generating $8 billion in economic impact.
USC is well known for innovation, especially in internet technology. The Domain Name System was created at USC, as was dynamic programming, DNA computing, image compression, VoIP, and antivirus software.
The school's alumni include no less than 29 billionaires and far more Academy Award winners than any other school. Some 11 Rhodes Scholars, 12 Marshall Scholars, 9 Nobel laureates, and MacArthur Fellows have also been affiliated with the school.
The university offers 199 different academic and professional majors and minors, which qualifies as the country's broadest undergraduate selection. The comprehensive graduate program includes 134 master's, professional, and doctoral degrees.
USC is known for its strength in Finance and Accounting, Education, Business, Engineering, Social Work, and Law. The USC School of Cinematic Arts is also the oldest and largest film school in the US, and one of the most prestigious. Alumni of this department have included directors like Judd Apatow and George Lucas.
USC has outstanding academics if you are interested in sharpening your communication skills. It is a very selective school, with an acceptance rate of 16%. It is home to the state's largest university library collection. Research at the university is designated "very high," and the school receives as much as $764 million in research funding.
USC is ranked among the country's top 25 universities by sources like US News and Times/WSJ and is considered a "Top Ten Dream College" by The Princeton Review.
USC offers a bachelor's degree in communication from its prestigious Annenberg School for Communication & Journalism, and a minor is available as well. The communication program consistently ranks among the nation's top ten, and Annenberg is one of only two schools in the country endowed by Walter Annenberg, the former owner of Triangle Publications.
Undergraduate communications students have access to the school's world-renowned research centers and industry experiences.
The USC undergraduate degree requires 24 units of core coursework and 24 units of communications electives, with the option to focus on a particular area of study. Students choose one of two courses offered in each of the following categories:
Communication Interaction, Influence, and Impact
Communication, Civic Life, and Culture
Economics and Technologies of Communication
Design and Execution of Arguments
Design, Execution, and Interpretation of Empirical Evidence
Annenberg Experience (digital media)
This curriculum is this communication degree program features a flexible but structured selection of rigorous courses, along with a high number and broad selection of communications electives in the curriculum.
Thanks to USC's reputation and deep relationship with the media and entertainment industries, undergraduate students can complete internships in leading media outlets, marketing firms, and companies such as 20th Century Fox, CBS, Dolce & Gabbana, Kaiser Permanente, NBC, and Warner Music Group.
Accreditation: WASC Senior College and University Commission
Did You Know: USC is the only university with a gold medalist in every Summer Olympics since 1912. Isn't that cool? The university has produced 423 Olympians, the most of any university. These Olympians have gone on to win a total of 288 Olympic medals!
---
Frequently Asked Questions
How much does a Bachelor's degree in Communication cost?

Several factors determine the cost of a communications degree. But bachelor's in communications typically costs between $235 and $690 per credit. Total tuition should range between $28,000 and $90,000 for students.
What can you do with a Bachelor's degree in Communications?

Earning an online Bachelor of Communications degree is very versatile and can provide you with many, many career options, depending on your interests. A few to consider are:

Marketing
Corporate Communication
Event Planners
Journalist/Reporters
Human Resource Specialists
Public Relations Specialists
Brand Managers
Health Educators
And, much more!
What is the highest-paying job in Communications?

Currently, a career as a marketing manager most likely will get you the best return on your investment. According to the Bureau of Labor Statistics, marketing managers earn $127,830 per year on average; however, with the proper education and experience, you can expect to earn upwards of $239,200 annually.
Is Communications a good career?

Yes, a career in communications can be very lucrative. In addition, a degree in communications can be used in any type of career choice, for being a good communicator the key to anyone's success! Earning a communication degree is a smart choice providing a plethora of opportunities. Sharpening one's communication skills is a good idea for life in general!
What skills will I learn in my Bachelor or Communication degree program?

A communications program can teach you valuable skills that are pertinent to being successful in your career and in life. Consider these life skills:

Communication Skills
Organizational Communication
Technical Writing
Market Research
Professional Communication
Public Relations
Communication Theory
Oral Communication Skills
Political Communication
Business Communication
Mass Communication
Interpersonal Communication
Communication Technologies
Social Media Strategies
Critical Thinking Skills
Public Speaking & Verbal Skills
And, much more!
What are the five methods of Communication?

Since communication between two or more parties is so very important, no wonder there are five different ways to do it, right? First, verbal communication is vital to any business endeavor. Furthermore, written communication and visual communication is often used in reports or presentations. Non-verbal communication, which highlights your facial expression and gestures, is also important. And… perhaps most importantly, a good communicator must be a good listener!

Here are the Five Methods of Communication:

Verbal Communication

Verbal communication includes all forms of communication that use spoken words or unspoken words, such as sign language. To avoid misunderstandings and maximize interest while speaking, it is critical to understand how to communicate your ideas verbally and effectively.

Nonverbal Communication

What is said is only half the battle; the other half is what isn't said. Tone, facial expressions, hand movements, body language, and eye contact are all examples of nonverbal communication.

Written Communication

Written communication is verbal communication, but it differs so much from spoken verbal communication that it deserves its own category. Anything you write or type can be considered written communication, including letters, emails, notes, texts, billboards, and even a message written in the sky!

Visual Communication

Most people have not heard of visual communication, but it works well in conjunction with other forms of communication. The delivery of information, messages, and points through graphical representations or visual aids is known as visual communication.

Listening

Listening is an art that is a vital part of communication. Mastering it is essential if you want to be a great communicator. Remember that listening is more than just hearing or politely waiting your turn to speak.
---
Key Takeaways
Communication degrees are extremely versatile. Our selection of the top schools focusing on communications will get you started off on the right foot.
Communication majors can choose from many career opportunities. Media and communication occupations consist of jobs such as public relations specialists, news anchorpersons, human resource management, social media specialist, or in the field of market research, and many others.
Earning a bachelor's in communication, you'll learn about communication strategies, theoretical and practical knowledge, mass media, media ethics, data analysis, social media strategy, as well as verbal communication skills, corporate communications skills, and much more.
What's next in your educational journey? Earning your master's degree and doctoral degree… of course!
---