"You can have brilliant ideas, but if you can't get them across, your ideas won't get you anywhere."

— Lee Iacocca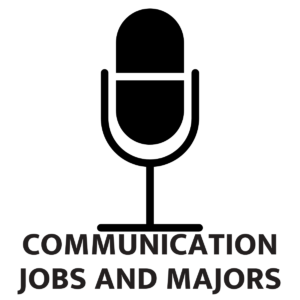 Communication is all around us. You're participating in the messaging of PremiumSchools right now. Billboards and politics, educational material at the doctor, religious services, they're all communication. And in many instances being able to communicate effectively is important enough to need to bring in a designated professional.
Communications professionals are natural problem solvers with a wide range of skill sets. There's a big difference between hosting a press conference and fine tuning product landing page copy. But one thing many communications professionals have in common is a solid education in communication techniques and principals.
In this guide we'll look at a variety of questions as well as the most lucrative communications jobs and degrees. Specifically we'll look at the following questions:
What is a communications degree?
Communicating is as vital to organizations as it is to individuals. Businesses need to influence consumers, politicians need to win over voters, nonprofits need to share their missions, and media outlets need to spread their stories. Organizations and people need to communicate with one another, with regulators, with investors, and with the public. Today, communication takes place over all sorts of channels, from official company statements to grass-roots social media campaigns. Messaging can make or break a movement or organization, and it's simply too important to be trusted to someone without special skills. A communications major teaches the special skills needed to create and manage messaging for an individual or entity.
The academic discipline of communications can be defined as the study of the conventions, social structures, and signs used to convey meaning between two or more parties. On the theoretical side, scholars seek to understand how human values, cultures and institutions shape communication. On the applied side, the field of communications facilitates information exchanges between individuals and institutions, from conflict mediation to mass media.
Communications is an interdisciplinary field that blends theory and application, drawing on subjects like:
linguistics
psychology
sociology
marketing
public policy
politics
Being articulate, persuasive, and engaging is essential for excelling in the field of communication. Creative problem solving, social skills, and strategic thinking are all required as well. These fundamental skills can be developed through a communications degree program. A communications degree is most commonly offered at the bachelor's level, sometimes as part of a degree in public relations or media studies. Students in a communications program can expect to learn about oral and written communication, internal group dynamics, social media, and mass communication. They will also develop their communication skills by creating their own communication strategies, arguments, and campaigns in classes and field-based studies. Since the field of communications is so broad, with applications in virtually every sector of society and format, many communications degree programs offer specializations, such as:
journalism
marketing
public relations
social media strategy
visual communication
What is strategic communications?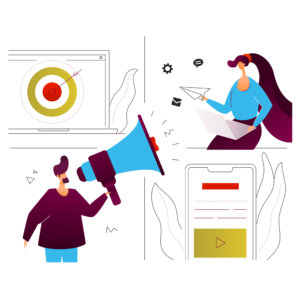 Creating and delivering a message that attracts, inspires, or convinces its target audience is the goal of communications. Strategic communications involves creating and delivering messaging that fits into the scope of a larger plan. This plan may be a political agenda, brand strategy, or awareness campaign.
Strategic communications evolved after the rise of the internet and the advent of the Information Age, when people became flooded with a constant stream of messages from many different channels. Organizations became increasingly aware that attracting a large quantity of attention might be relatively easy, but that achieving goals like creating a lasting impression or convincing viewers to take action was much more difficult. To create a desired impact, messaging needs to be precise, considered, targeted, and coordinated. This usually means collecting data on the audience and developing techniques for gaming and keeping their engagement. A few examples of strategic communications include:
building a brand's reputation for being green
mobilizing voters to support a new piece of legislation
creating buzz around a new movie release
convincing people to get a flu shot
informing the public about the health risks associated with vaping
The only difference between communications and strategic communications is the level of tactical planning and outcome analysis involved. The field of communications includes the creation and delivery of messages as well as the academic/theoretical study of communications. Strategic communications is all about targeted applications, rather than theory, with a focus on gathering data and driving results.
Is communications a good major for digital media?
If you're active on the internet and have an intuitive grasp of what sways people on digital media, a degree in communications can be an excellent fit for your career. Communications traditionally involves crafting content, corporate messages, advertising products, and educating the public, and each of these can be executed through digital media.
Most people's experience of an organization occurs through their website, social media account, online marketplace presence, or internet video channel. In the early days of digital media, online outlets like these were seen as secondary, and digital media tasks were often handed off to entry-level staff, resulting in a haphazard digital image. Today, however, no business would ever assign their intern to manage the company Facebook page as an afterthought. Smart digital media presence and messaging are top priorities for businesses and organizations, and communications experts are tasked with developing digital media strategies, creating content, integrating channels, and expanding influence in the digital sphere.
Digital media communications is a fast-growing and ever-evolving branch of communications. It's also in high demand now that most people shop, get news, and consume entertainment online. Many students who opt to focus on this area choose a degree program such as "Digital Communications and Multimedia," "Communications with a Concentration in Digital Media," or "Digital Media Communications." Regardless of the program title, you can expect to study online media related topics like:
Multimedia Storytelling
Web Production
Social Media Campaigns
Advanced Digital and Social Media
The 20 Most Lucrative Communications Careers
Communications Director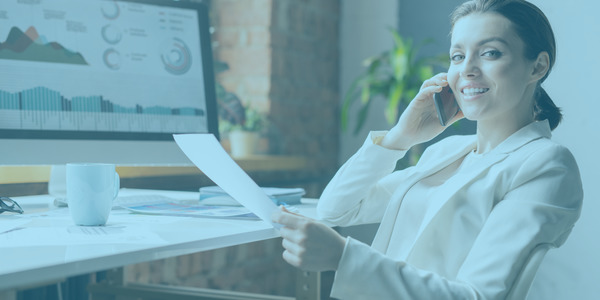 The communications director manages a company's communication staff and is in charge of communication within an organization as well as the external communication of the organization. A communications director is in charge of public relations and is likely to be the person who is in contact with the media. Job duties include:
Handles an organization's brand

Analyze the effectiveness of communications campaigns

Manage the public relations department in an organization

Speak with the public to gain insights into brand efficacy

Liaise with media on issues related to company image, brand etc.
Communications director jobs are expected to grow by a rate of 10% between 2018 and 2028 according to the Bureau of Labor statistics. This is faster than the national average. The median salary is excellent- reported at $149, 072. If you are extroverted, organized and enjoy running a team then you might be a great fit for a communications director.
Content Manager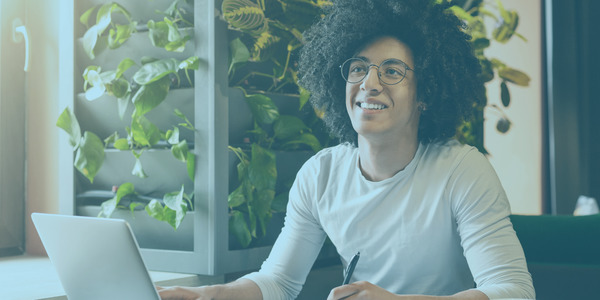 The content manager is responsible for overseeing content made for websites and blogs that has strong written and SEO skills. This person will also create, write, update, and post existing content based on market research and client need. Some of the job responsibilities are:
Write and update original content for a website or blog

Research to determine best content for any given website

Communicate with other writers and oversee content creation

Moderate discussion posts

Re-branding content when necessary
According to the Bureau of Labor Statistics, Content Manager positions are expected to grow by a rate of 10 between 2018 and 2028. This is faster than the national average. The median salary as of 2018 was $100,756 per year. Content managers tend to be creative individuals with analytical skills. This person is innovative and doesn't conform to the norm. If you are looking for a creative job that pays well this could be a great fit.
Art Director
An Art Director is responsible for the visual side of a website, magazine, newspaper or any other production. They direct others who are responsible for the creative side of the job including the graphic designer, or photographer. Expect these duties among others:
Determine which design elements to use in materials

Create a budget for the creative department

Determine the look of the campaign, site, film etc.

Oversee creative staff

Present design and other creative materials to clients
The job outlook for art directors is projected to increase by a rate of 1% between 2018 and 2028 according to the Bureau of Labor Statistics. This means little to no perceived change over the years. The median salary for an art director is $98,743. As you may have guessed this is a creative position. However, as this requires the ability to create a budget and manage a team it is important for the individual to have a positive outgoing personality and a technical ability to design a budget. An art director is a well-rounded individual.
Brand Manager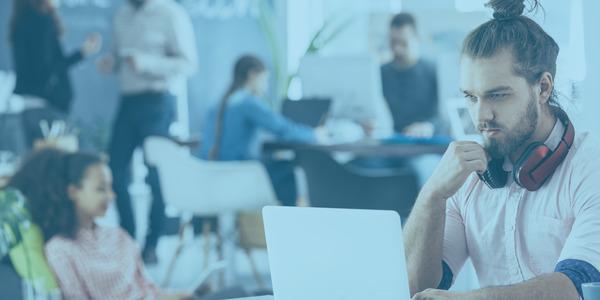 A brand manager is equal parts creative director and equal parts marketer as their primary concern is with the lasting impact of a company's brand. This brand manager always has an eye on the market and engages with trends. Some of the brand manager job duties are:
Monitor trends and oversee marketing and advertising for a company

Work closely with product developers to ensure brand awareness/guidelines

Communicate closely with CFO and CEO of the company

Maintain brand integrity

Promote brand strategies internally to make sure everyone is on board
A brand manager is intelligent and instinctive and likely obsessed with markets and trends. This person always has their finger on the pulse and is multi-faceted and hard working. As a brand manager, you will need to have impeccable communication skills including communicating with your team and with your audience. Introverts and extroverts alike can do this job but expect to be interfering with the public at least part of the time. This job is projected to grow at a rate of about 6% which is slower than the national average. The median salary is $89,823.
Technical Writer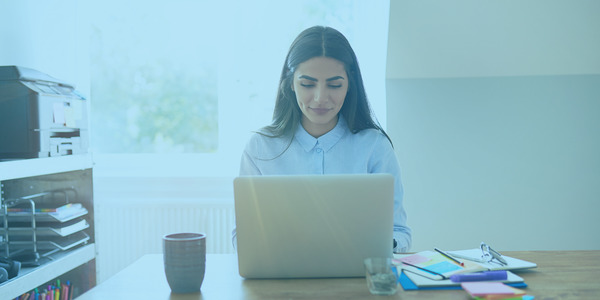 Technical Writers are kind of like interpreters for technical information and often write instruction manuals or supporting documents that explain complex information. The technical writer does not always use words to help people understand technical information and may, in fact, use charts, photographs or other drawings to help explain complex information. A technical writer will have to:
Determine what end-users need

Study the product and make sure you

Interact with subject matter experts

Select the right medium for materials. Is it a manual? Is it a webpage? Is it a video?

Manage updates and revisions for technical literature
The Bureau of Labor Statistics states that the job outlook for technical writers is 8%. This is slightly faster than the national average. The median salary is listed as $71,850. Technical writers obviously need to be intelligent both because of the content they are creating and the people they interact with. Technical writers must be able to interpret complex facts effectively, write clearly and use visual elements effectively. People skills are only a must when it comes to communicating with clients. After that, you are on your own. Introverts or extroverts should apply.
Inbound Marketing Manager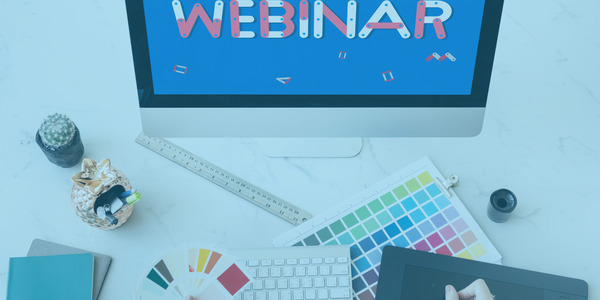 An Inbound Marketing Manager is responsible for attracting customers to a brand and making those conversions. Inbound Marketing Manager will use SEO, create blog posts, write Ebooks or create web-based seminars as a way to engage potential customers. Inbound marketing manager's job duties include:
Distribute content to the right audiences as the right time

Build content that attracts an audience

Analyze the marketing and determine exactly how this content converts customers

Create inbound marketing campaign ideas

Thoroughly research people and products
An inbound marketing manager is a creative individual who has spectacular people skills. This person will understand how to read the market so they must be intelligent enough to analyze data. Though most of the decisions are data-driven a truly spectacular inbound marketing manager will have a crazy 6th sense and be able to predict trends right before they happen. If you feel like you can tap into the collective subconscious then consider a job as an inbound marketing manager. The Bureau of Labor Statistics predicts that inbound marketing manager jobs will grow at a rate of about 8% and the median salary was $65,639.
Strategic Communications Manager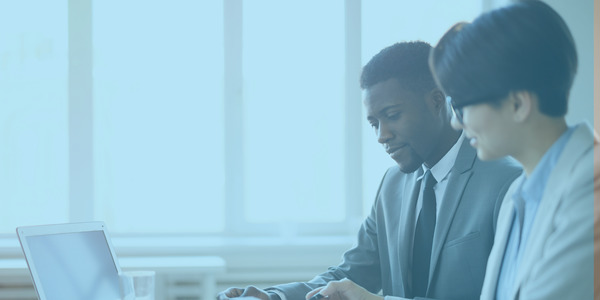 A Strategic Communications Manager operates in close communication with all senior managers ensuring that all company marketing material clearly communicates their brand. This person understands all corporate goals and incorporates those into the marketing strategy. Some of the responsibilities are:
Lead communication strategy along with CFO/CEO

Develop communication deliverables

Delegate tasks to other communications/marketing professionals

Oversee all internal and external communications for a company

Prepare media reports, press releases, and other marketing materials
According to the Bureau of Labor Statistics, a strategic communications manager position is likely to grow at a rate of about 6% which is as fast as the national average. The median salary for this position is $65,199. This position functions like a jack of all trades as you are dealing with internal and external marketing. You need to communicate with staff and the public as well as work in close proximity to the big boss. You will definitely want to feel comfortable with people but extroversion is not necessary. Rather, it is more important that you remain candid and balanced. The ability to handle stress while "multi-tasking" is a must.
Writers and Authors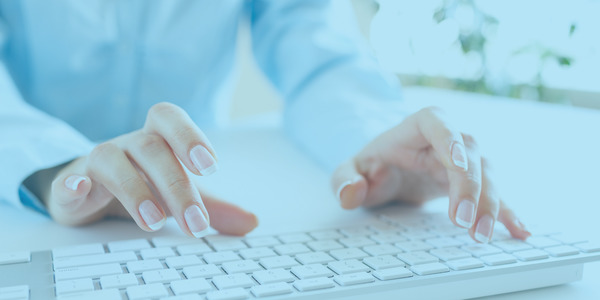 Writers develop content for every type of media. This person has excellent researching skills and is like a chameleon with their writing- able to write content for any type of media, brand, and style. A writer's job duties include but aren't limited to:
Write content for all types of media

Edit content to match the media type

Researching topics to ensure that content is up-to-date and factual

Communicate ideas to designers, photographers, and other creative media producers

Ensure the writing is grammatically correct and original
The Bureau of Labor Statistics predicts a 0% increase in demand for writers and authors between 2018 and 2028, but there is not enough information about content creators. The median salary for a writer/author as of 2018 was $62,170. Introverts rejoice this is a job for you. Extroverts you could do it too but you probably won't like it very much. Think long hours sitting by yourself writing and refining content. You will need to be able to communicate with other creative professionals.
Public Relations Specialists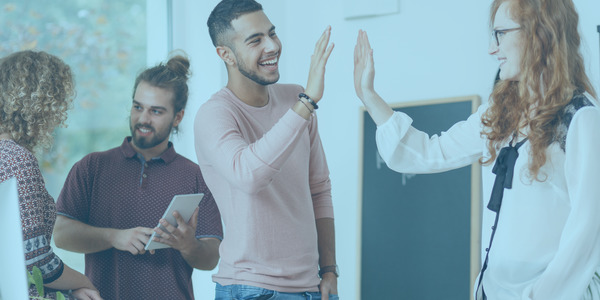 Public Relations Specialists are in charge of the public image of a company. They ensure the company's relationship with the press and consumers are positive. Some common responsibilities are:
Write press release

Organize community-centered events

Organize speaking engagements

Write speeches

Communicate with reporters and others in the media
According to the Burea of Labor Statistics, Public Relations Specialists jobs are projected to increase at a rate of 6% which is the same as the national average. The median salary is $60,000. Extroverts rejoice as public relations specialists are constantly in contact with other people. As a public relations specialist, you have to be able to understand a company's needs maybe even better than they do and then determine ways to create engaging community-centered events that are fun and exciting. The most riveting events often involve big-name celebrities. So, knowing how to book these stars could also become part of the job.
Editors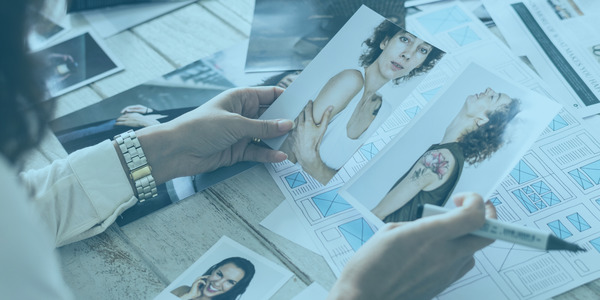 An editor is a highly-skilled individual who reviews and changes the content to make that content more precise and polished. A good editor is often a brilliant writer who has an eye for the details with a creative edge. An editor will need to do the following:
Determine which content makes the cut and which does not

Plan the content for a magazine, newspaper, etc.

Make revisions to material ahead of publishing

Suggest ways to improve the content.

Verify facts and ensure there is no plagiarism
The Bureau of Labor Statistics predicts that jobs as an editor are on the decline by a rate of -3% between 2018 and 2028. The reasons states are traditional print magazines and newspapers are also in decline. There are more editor positions available through online media jobs. The type of person who becomes an editor varies but all editors have incredibly high standards and attention to detail. This intelligent person is also creative and understands what the public wants to see and how to craft content so that it matches the public demand. The median salary is listed as $59,990 but years of experience and location change this number significantly.
Film and Video Editors and Camera Operators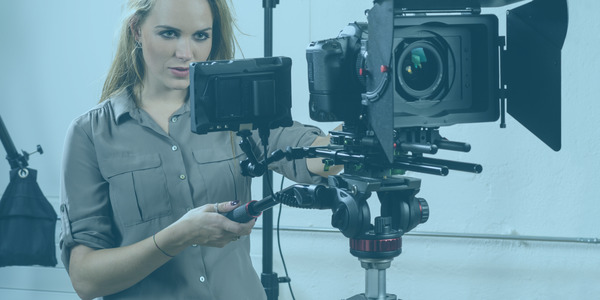 Film and Video Editors typically work in a studio while Camera Operators often film on locations. A film and video editor assembles the raw footage and may be responsible for sound, graphics or special effects while the camera operator is responsible for capturing the film and telling the story according to the director's vision. Common responsibilities for film and video editors and camera operators are:
Determine which takes will be used for the final film

Add music or other sounds to the shot

Choose which camera angles to use

Operate a camera

Apply the correct lens, filter, etc. to get the desired look of the film
Film and Video Editors and Camera operators make a median salary of $58,990. These positions are actually growing at a rate of 11% much faster than the national average. Why are things growing? Because of the countless online streaming sites that are cropping up and increasing demand. There are jobs available all across the nation with a higher concentration in cities like New York and LA. If you are a patient person with an eye for detail you may be a good fit for either position. Of course, you will need to have the technical skills to execute this job and as a camera operator have some flexibility in your schedule.
Media Planners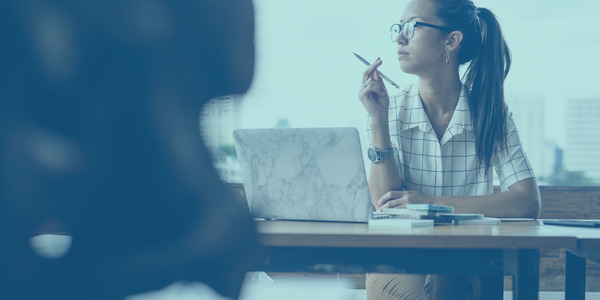 Media Planners help their clients to maximize their advertising budgets through the use of a wide range of media. They come up with creative strategies to ensure that their clients reach their targeted audience. Some of their responsibilities are:
Determine the right media to use for targeted ads

Find the right audience

Analyze market data

Evaluate the success of a marketing campaign

Optimize marketing strategies
The media planner is an essential role in the bracket of communications as this person helps companies to determine which media to use and helps companies create a realistic plan for marketing. The median salary for media planner was $53,208 and the growth expectancies are 6% just about the same as the national average. The media planner is an organized individual with a creative bent and also a technical person who is willing to act according to market research.
Advertising Manager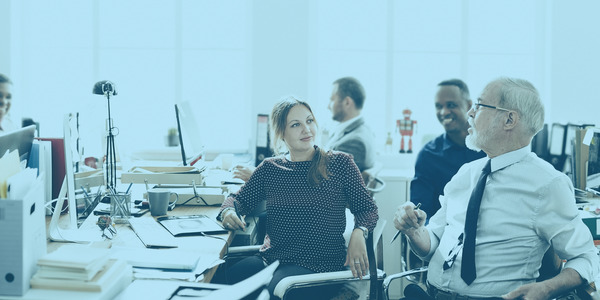 An advertising manager is in charge of advertising staff and works with their staff and clients to establish goals and enforces the budget of various advertising projects. This person initiates market research to help optimize their client's advertising budget. Common job duties for an advertising manager:
Manage a team of marketers

Determine the most effective ways to achieve goals and executes those strategies

Provides advice on marketing to companies

Researches the market and analyzes the results of the campaign to determine effectiveness of that campaign.

Monitor the progress of all projects and makes sure those projects remain focused
If you are interested in becoming an advertising manager then chances are you are going to have to like working with people. This is the type of job that requires direct supervision of staff and interaction with the clients. If you don't like people then maybe consider another route. However, if you love interacting with people, and you are analytical and creative then this can be a very rewarding and fun job. The median salary for this position is listed as $52,223.
Interpreters and Translators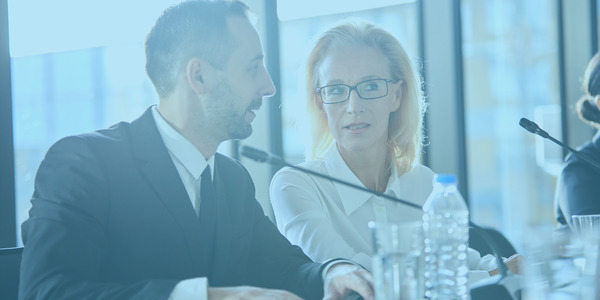 Both Interpreters and Translators are in charge of converting information from one language to another. That could be online or in person in a hospital, school, organization or conference. Typically if there is a large group of people gathering an interpreter may be required. Most interpreters will need a bachelor's degree to gain employment but fluency in English and one other language in some cases is enough to land a job in this profession. Interpreters need to be able to:
Convert information from one language to the next.

Paraphrase or use simplification tools

Use sign language to help the hearing impaired

Interpret medical information between patients and staff

Translate written communication
The Bureau of Labor Statistics predicts that this job will grow at a rate of 19% between 2018 and 2028. This is much faster than the national average. Extroverts who love helping people are a likely good fit for this position. It's important to be patient to ensure that each person understands the other. Interpretation may be done in other languages including American Sign Language. The median pay as of 2018 was $49,930.
Meeting Convention and Event Planner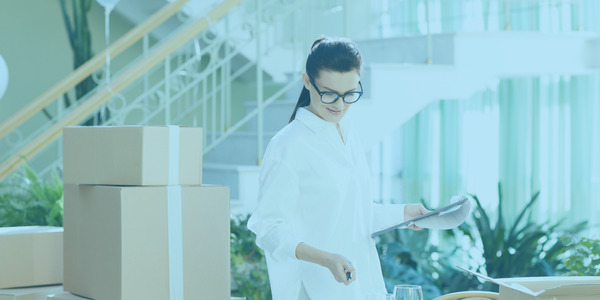 A meeting and event planner meets with their client and coordinates an event to meet their needs. They plan every facet of these events and will often travel to visit the location of these events. Common job duties include:
Gather information about the purpose of the event

Get bids from venues and service providers

Come up with a budget for the event or conference

Visit venues and inspect them

Coordinate all of the services for the event

Keep tabs on the event
According to the Bureau of Labor Statistics, this job is growing at a rate of about 7% which is a little bit faster than average. The median salary as of 2018 was $49,370. Most event planners will have a bachelor's degree as well as some experience in the hospitality/ service industry. As this job requires a lot of coordination and event planner is typically an extremely organized person who is driven to follow through and pays close attention to details. The event planner and coordinator meets with a wide range of people and will likely have an easier time at their job if they like to talk with people and are good at forming relationships.
Broadcast and Sound Engineering Technicians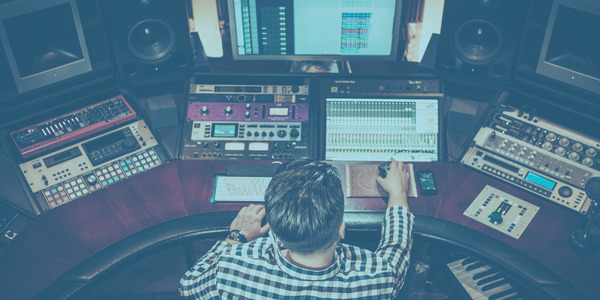 As a broadcast and sound engineering technician, you will be responsible for setting up equipment for media programs. The technician operates the equipment as well as protects it. You become the equipment's guardian angel. Most broadcast sound engineering technicians can also repair the equipment. As a sound engineer you'll likely have to:
Monitor the volume in studios

Operate sound and video equipment

Set up and tear down equipment for performances

Set up mics etc. in a room or studio

Install and repair equipment when necessary

Convert recording to digital formats ready for editing.
This position is projected to grow at a rate of 7% between the years 2018 and 2028. The median salary for this position is $49,370 according to the Bureau of Labor Statistics. A number of sound engineering technicians spend time alone in a booth or alone after a recording session packing up equipment. They do have to be able to talk to the talent but for the most part introverts love doing this job. Sure you can do this job as an extrovert but you may not find this job as fulfilling as some of the others we have listed above. Obviously this person will have to possess the technical skills to execute the job and be meticulous about details.
Promotions Coordinator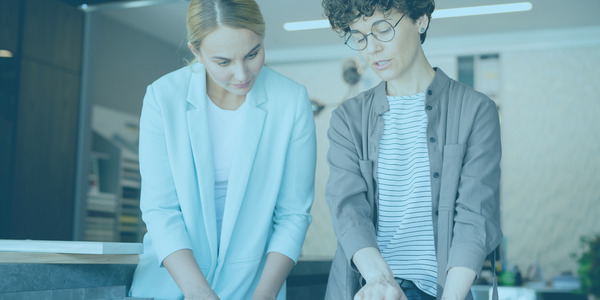 The promotions coordinator will develop materials like flyers and brochures that promote events. This person may also plan events or create advertising campaigns for social media in order to promote a company. This person may market a special event or focus primarily on marketing. It is a multifaceted job. Promotions coordinators will:
Promote a company

Promote and event run by the company

Create marketing materials for media across the spectrum

Social Media Marketing

Promoting a product
The Bureau of Labor Statistics predicts that this job is growing at rate of about 10% which is faster than the national average. The median salary of a promotions coordinator as of 2018 was $43,523. Years of experience and location have an impact on salary. Promotions coordinators are typically very organized individuals who are capable of multitasking and interfacing with the public.
Reporters, Correspondents, and Broadcast News Analysts
Reporters and Correspondents are responsible for reporting the news to the public. They may report the news for a news station, newspaper, website radio show or television show. Reporters commonly have to:
Research your topics/ Investigate new stories

Pitch ideas to editors

Form relationships with individuals to develop leads

Interview people

Provides updates to stories as new information comes to light
According to the Bureau of Labor Statistics, this job has declined and is projected to decline at a rate of -10% between 2018 and 2028.If you studied journalism and have a real strength interfacing with the public then a position as a news anchor may be a great fit for you. You will likely need to have completed an internship in order to land one of these positions. Though the median salary was $43,490 as of 2018 the location and number of years of experience will influence your salary.
Photographers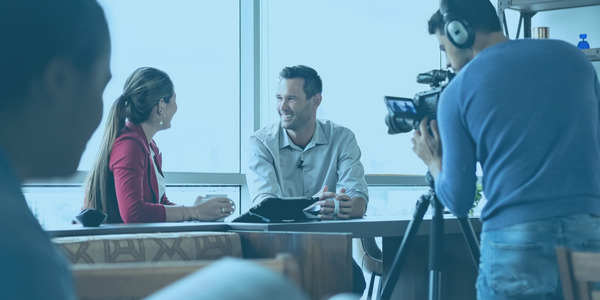 Photographers produce images and over the years the photographer's choice of camera has changed dramatically. Photography should tell a story and communicate a point to the intended audience. A photographer will need the following skills:
Take photographs

Market and advertise your services

Be comfortable using a wide variety of photography techniques

Use photo editing software

Archive and manage imagery.
The Bureau of Labor Statistics lists the median salary of a photographer as $34,000 per year and anticipates that this job is on the decline. In fact between 2018 and 2028, the job is projected to drop at a rate of 6%. Regardless, photographers tend to be passionate and creative individuals who will stop at nothing to capture the best shot. This person is comfortable solo and around people and is generally fearless. Photographers work hard displaying their work and advertising their talents.
Announcers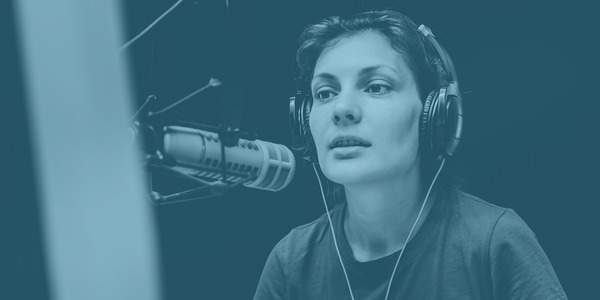 Announcers are typically experts in a field and provide commentary on that field. Some of the typical fields include sports, weather, music, news and more. Job duties include:
Select the content for the program

Present on music, sports, news, the weather

Announce programming on the radio and keep the public alerted about the schedule

Research the content for the programming

Make appearances when necessary
This person is typically an expert in their field or a former athlete or musician etc. If you are passionate about a topic or simply getting the information to the public than a job as an announcer may be a good fit. Typically an announcer fits into a niche such as classical music or figure skating though occasionally an announcer discusses a wide variety of issues. Political discussion is another big arena for announcers. The Bureau of Labor Statistics lists this position as on the decline and the median salary is $31,990.
Top 10 Schools for a Communications Degree
Methodology:
Graduation Rate: the percentage of who graduated within eight years of entering the school for the first time
Average Salary Upon Graduation: median annual income of students who received federal financial aid one year after graduation
Prestige: reputation for quality and prestige, based on multiple regional and national higher education rankings
1. University of Pennsylvania
The University of Pennsylvania is a research university and a member of the Ivy League. The University of Pennsylvania is one of the nation's oldest schools, dating back to before the American Revolution, when it was founded by Benjamin Franklin himself back in 1740. Its long history includes several firsts in the nation, including the first university teaching hospital, the first business school, the first medical school, and the first student union in the US.
Today, the university remains a leader in research and innovation. It is ranked as a "R1" doctoral university, a school with "Highest research activity" by the Center for Postsecondary Research, and has been the site of breakthroughs in fields like computing, economics, and genetics.
This prestigious school is ranked among the nation's top ten by sources like US News and World Report, and The Princeton Review includes it in their list of Dream Colleges.
According to Mines ParisTech International Professional Ranking, the University of Pennsylvania is second only to Harvard in the US in turning out Fortune 500 CEOs.
The University of Pennsylvania offers a communications degree that gives students a deep theoretical understanding of communications. The program encompasses topics like media institutions, cultural influences in communication, and the role of social, economic, and political contexts. The degree is awarded through the College of Arts and Sciences but the curriculum is administered by the university's prestigious Annenberg School for Communication, which is well-known for its doctoral research and scholarship.
The University of Pennsylvania offers no less than 11 concentrations in its bachelor's degree program, including:
Critical Journalism
Culture and communication
Global communication
Health communication
Media effects
Media institutions and policy
Political Communication
Messages and marketing
Visual communication
Race, Gender, and Identity
Communication and Public Service
Students can pursue opportunities like an honors thesis, independent study, or research under a faculty member. The school also offers a communication research track, in which students can earn both a bachelor's and master's degree in Communication in just five years.
2. Brown University
Brown University is, like the University of Pennsylvania, a research university and an Ivy League school. Brown is located in Providence, Rhode Island, and dates back as far as 1764, making it the nation's seventh-oldest school. The campus and district remain notable for historically significant colonial-era architecture. Brown was the first college in the US to accept students regardless of their religion.
The university is notable for the Brown Open Curriculum, adopted in 1969, which includes no mandatory general education requirements, allows any course to be taken for grade of satisfactory or unrecorded, and makes students "the architects of their own syllabus."
Like other Ivies, Brown is a highly selective school, having an acceptance rate of just 6.6% for the class of 2023. It also boasts a large number of notable faculty and alumni, including 8 Nobel Prize winners, 5 National Humanities Medalists, and 10 National Medal of Science laureates. And just like other Ivy League schools, Brown has earned top rankings; Forbes ranks Brown 7th in America, and US News & World Report ranks it 14th among national universities. It is also ranked 28th for social contribution by Washington Monthly and 66th for research by the National Science Foundation.
Brown does not offer a ready-made bachelor's degree in communications, but allows students to design their own course of study, with communication as their area of focus. The school's philosophy emphasizes teaching critical and creative thinking over pre-professional training, making Brown well-suited to those looking to develop a big picture understanding of communication and related fields.
Courses in Brown's Department of Modern Culture and Media and in journalism would fit into a typical self-designed communication focus. Some highly notable figures in media and communications have attended Brown, such as CNN founder Ted Turner, sportscaster Chris Berman, MSNBC host, Chris Hayes, and New York Times publisher, A. G. Sulzberger.
3. Stanford University
Stanford University is a private research university which dates back to 1855. The school is located between San Jose and San Francisco in the town of Stanford, California. It is extremely selective, with an acceptance rate of 4.7%. Stanford has a world-class reputation and the advantage of proximity to Silicon Valley, making tech and innovation a strength of the school. Stanford can boast alumni, students and faculty that include 83 Nobel laureates, 27 Turing Award laureates, eight Fields Medalists, 4 Pulitzer Prize winners, 31 MacArthur Fellows. It is the alma mater of 30 living billionaires, one US president, and 17 astronauts.
Stanford is among the country's most elite universities; it is ranked first in the nation by Washington Monthly, 2nd in the nation by ARWU and Forbes, and 6th in the nation by the Times/Wall Street Journal and US News and World Report. Slate calls Stanford "the Harvard of the 21st century," and the New York Times calls it "America's 'it' school." It is also ranked among the "World's Most Innovative Universities" by Reuters.
Innovations at Stanford include student co-ops, residential theme housing, co-ops, and one of the most environmentally sustainable campuses in the US. Stanford also generates some of the most often-cited research, highest numbers of patents, and founding of companies, and innovation licensing. This tier-one research university is home to eighteen independent labs, centers, and institutes.
Stanford University offers a bachelor's in communication as a major or a minor, as well as both a master's and doctorate in communications. The school's prestigious Department of Communication covers media in all its forms, including both the processes and the effects of mass communication. Students study the social science of such traditional and new media forms as:
newspapers and magazines
radio and television
information technology
online media
virtual reality
The communications degree program at Stanford aims to blend theory and practice, with both quantitative and qualitative scholarship as the driving force. The department offers individual research opportunities for students, and up to 20 students per year can get financial support through the John S. Knight Journalism (JSK) Fellowships for journalism.
Stanford's undergraduate degree in communication is aimed at liberal arts students who want to understand the role of communication in society from a social science perspective. Core courses include topics like Communication Research Methods, Communication Policy and Regulation, and Media Economics. Students then move to acquire advanced knowledge of one of two communication sub-fields:
communication systems and institutions, which emphasizes research and social policy in human communication
communication processes and effects, which addresses the roles, interactions, and forms of mass communications
As with studying communication at Brown, the bachelor's in communications at Stanford is not aimed at providing comprehensive professional training in the field. The program has a more academic and theoretical approach, with a focus on developing critical and analytical thought. That said, students in Stanford's undergraduate communications program do have the opportunity to complete internships for hands-on field learning in areas like print journalism. Students can also opt to complete an honors thesis.
4. Massachusetts Institute of Technology
The Massachusetts Institute of Technology (MIT) is a large and renowned research university based in Cambridge, Massachusetts. The school was founded in 1861 based on the European polytechnic model for universities, and from the beginning has emphasized laboratory instruction in engineering and applied science. MIT has a world-class academic reputation, and is ranked among the nation's top three universities by sources like ARWU, the Wall Street Journal, Washington Monthly, and US News.
Research conducted at MIT has been powerfully influential in many aspects of modern technology, mathematics, engineering, and science. The campus houses extensive and well-resourced laboratories, observatories, and MIT alumni and faculty are among the most decorated of any school in the US; the university is affiliated with 96 Nobel laureates, 26 Turing Award winners, 58 National Medal of Science recipients, and 8 Fields Medalists, among many others.
MIT also excels in entrepreneurship. Alumni have gone on to found some 30,200 active companies, including big names like Khan Academy and Dropbox. The university estimates that the total annual alumni-created company revenue is about $1.9 trillion.
MIT's location is not far from Harvard and Wellesley, and students are allowed to register for classes in these schools as well as part of their studies at MIT. The university also partners for research with Cambridge University. The majority of students are enrolled in graduate and professional programs. Undergraduate degrees are awarded only as Bachelor of Science degrees, and are distributed equally in the arts and sciences and in professional majors such as engineering.
Of MIT's students, just 3.7% are enrolled in the School of Humanities, Arts, & Social Sciences. But those that do pursue a liberal arts program at this science-heavy school have access to an elite faculty and outstanding academics. The Comparative Media Studies program offered by MIT is innovative, flexible, and interdisciplinary. Undergraduate students can pursue a major, minor, or concentration in communication.
MIT's bachelor's in communications is uniquely technology-driven. Classes focus on contemporary and emerging media forms such as television, virtual worlds, digital artworks, and interactive storytelling. Courses are grouped into four clusters:
Games and Interactive Media
Film/Television
Media Cultures
Education
Classes include advanced and technical topics like Advanced Identity Representation, Design and Development of Games for Learning, and Civic Media Collaborative Design Studio. A capstone course is required. Communication majors also have the option to complete a joint degree in communications combined with a concurrent degree in an engineering or science field.
5. Pomona College
Pomona College is a private liberal arts school located in Claremont, California. The founders created Pomona in 1887 based on the model of New England's well-known liberal arts colleges, and Pomona went on to become the founding member of the Claremont Colleges consortium.
As part of the Claremont Colleges consortium, Pomona gives its 1,700 students access to courses at the other consortium schools, including colleges like Scripps College, and also two graduate schools, Claremont Graduate University and Keck Graduate Institute. In total, Pomona students can choose from 600 courses at their own school and 2,000 additional classes at member schools.
Pomona is a highly selective school, with an acceptance rate of 7.6%, the lowest of any liberal arts college in the US. It is also highly prestigious, with rankings in the nation's top five awarded by U.S. News & World Report, Forbes, and The Wall Street Journal/Times Higher Education. Pomona is well-resourced as well, with $2.27 billion in endowments, the seventh-highest of any US college or university. Pomona is also a leading school in producing Fulbright scholars and fellowship recipients. And unlike many elite schools, Pomona is notably diverse; 61% of students identify as a person of color or international, 74% are out-of-state students, and 56% qualify for need-based financial aid.
Pomona college awards a remarkably flexible bachelor's in media studies as well as a minor in the field. Students can also pursue Media Studies as an intercollegiate major through coursework at Pomona, Harvey Mudd, Pitzer, Claremont McKenna, and Scripps Colleges.
This communications program offers a high degree of flexibility in curriculum as well as choice of institution. Students can choose between a selection of classes for each of four major requirements:
critical/theoretical communication courses
introductory production communication courses
media history courses
media theory courses
Students then select two courses concentration in one of three concentration areas:
Film/Video
Digital/Electronic Media
Critical Studies
A senior seminar is also required, along with four free elective classes. Al in all, Pomona students have 82 media studies classes to choose from, which includes both theoretical topics and hands-on production training.
6. Cornell University
Cornell University is a private, doctoral university which is located in Ithaca, New York. It is an Ivy League School and the only land grant university in the state. From the beginning, Cornell has been explicitly dedicated to scholarship in all fields of knowledge, which was a novel concept at the time of the school's founding in 1865. Cornell remains committed to education and contribution to fields ranging from hard science to humanities, and covering theory and application.
Cornell stands out for its well-rounded academics, as well as rigor and prestige. It's consistently recognized for outstanding liberal arts programs as well as scientific research. Cornell operates many laboratories, including four interdisciplinary research centers in fields like supercomputing and nanotechnology.
Cornell is very prestigious and very selective, accepting about 10.5% of applicants. Its alumni and faculty include four Turing Award winners, 59 Nobel laureates, one Fields Medalist, 55 Olympic Medalists, and 14 living billionaires. It is ranked among the nation's top 15 schools by many sources, and even counts among the 20 top globally according to sources like QS World University Rankings, ARWU, and Times Higher Education.
Most Ivy League schools' communications degrees tend to focus on media history and theory, but Cornell as an institution prioritizes balance between theory and practice, and this is apparent in its bachelor's degree in communication as well. Cornell also awards a minor in communications and graduate degrees at the master's and PhD level.
The communications degree curriculum consists of a required core, introductory statistics and writing classes, and eighteen credits in communication classes, including advanced writing and presentation classes, electives, and requirements for a communication focus area. The focus areas offered in communication at Cornell are:
Media Communication
Communication and Technology
Persuasion and Social Influence
Communication, Environment, Science and Health
Theory-focused classes include titles like Personal Relationships and Technology, and Psychology of Entertainment Media. Practical skill classes include titles such as Planning Communication Campaigns, and Information Policy: Research, Analysis, and Design. Students in the communication degree program can also gain hands-on experience through an internship under the supervision of a communication professional.
7. Northwestern University
Northwestern University is a large research university in Evanston, Illinois, with campus locations in Chicago, San Francisco, and Qatar. The school serves 21,208 students in total, through124 undergraduate and 145 graduate degree programs. In spite of the school's size, the average class is quite small, thanks to a very low student to faculty ratio of 7 to one. Northwestern's campus boasts one of the biggest university libraries in the US, extensive 1,500 research labs, Big Ten Conference sports, and even a private beach.
Northwestern University has robust and well-funded research. The school receives $800 million in research funding annually, and also has the4 nation's twelfth-highest endowment, at over $11 billion. It is a member of the elite Association of American Universities and is ranked as a doctoral university with "very high research activity."
Admissions are very selective, and only 36% of applicants are accepted. Alumni and faculty include 38 Pulitzer Prize winners, 19 Nobel Prize laureates, six MacArthur Genius Fellows, two Supreme Court Justices, and 16 Rhodes Scholars. The university's School of Communication is one of the top sources of winners of the Academy Awards, Emmy Awards, and Tonys Awards. It is ranked among the nation's top 25 universities by ARWU, Forbes, Times/WSJ, and US News & World Report.
Northwestern University delivers a 42-credit bachelor of philosophy in communication studies. The major curriculum covers four core communications courses, two research seminars, and six communication studies courses. Class titles include:
Public Speaking
Theories of Persuasion
Bargaining & Negotiation
Theories of Mediated Communication
Professional-Client Communication
Courses vary by location, and are offered at both the Evanston and Chicago campuses as well as online. Students have the option to may design and complete an independent study course or project under the supervision of a department faculty member. Communication students can also cross-register for classes at other Northwestern schools and participate in undergraduate research.
8. Vanderbilt University
Vanderbilt University is a private research university located in downtown Nashville, Tennessee. Although the campus is set in a very urban environment, it is itself a national arboretum, home to more than 300 species of trees and shrubs. Vanderbilt serves 13,100 students annually through four undergraduate schools and six graduate and professional schools.
Vanderbilt is a respected and high-ranking school, with a roster of faculty and alumni that includes five members of Congress, 17 Ambassadors, 14 governors, two Vice Presidents, and two Supreme Court Justices, as well as ten billionaires and seven Nobel Prize laureates. Admissions are very selective, at an acceptance rate of just 9%.
Vanderbilt is ranked highly for academics, consistently placing in the country's top 20 schools in rankings by Reuters, Times/WSJ, and others. Vanderbilt is also widely recognized for research; it is consistently placed among the country's top 20 research institutions. It has been the source of recent groundbreaking innovations and discoveries in areas like robotic prosthetics and genetics. It is classified as a "Doctoral University with Highest Research Activity" and Reuters considers it the 10th most innovative university globally.
Vanderbilt offers a degree in communication studies as an undergraduate major or minor. The program consists of 30 hours of course work: two required foundation courses, one elective, and several course selections from each of three communication categories:
Argumentation and Advocacy
Public Discourse and Deliberation
Culture, Theory, and Critique
Outside of the major coursework, the Vanderbilt department of communication also offers internship opportunities, oversees an honors society, and hosts a university public speaking contest and debate team. Students can also try for the Founder's Medal for Oratory or complete an interdisciplinary internship in a field like journalism, film production, public relations, or radio.
Communication studies can also be pursued as an "immersion experience," a degree requirement for all undergraduate students. The immersion experience takes place both in and outside of the classroom through tailored course selections and related fieldwork, culminating in a final project. These communication offerings make Vanderbilt's program stand out as distinctly flexible and hands-on compared to other institutions of similar prestige.
9. Claremont McKenna College
Claremont McKenna College is a small, private liberal arts school located in Claremont, California. Claremont is, like Pomona College, a member of the Claremont Colleges consortium. As such, Claremont allows enrolled students to take courses at other schools in the Consortium, such as Scripps College, Harvey Mudd College, and Pitzer College. Claremont serves just 1,349 students, almost all of whom are undergraduates. In fact, Claremont offers just one postsecondary program, a master's degree in finance.
Claremont is known for strength and focus in the fields of finance, economics, government, international relations, and public affairs. Given this focus, it is perhaps not surprising that Payscale considers Claremont the 30th in "Best Universities and Colleges for Salary Potential." In comparison with other small liberal arts colleges, Claremont also stands out for its relatively conservative political orientation.
Claremont has received prominent rankings for academics. Us News and World Report and Washington Monthly rank it among the nation's top 10 liberal arts colleges. It is considered highly selective, with an admissions rate of 9.3%, making it the country's 10th-most selective college. The school requires a substantial core curriculum, and all students complete a senior thesis before graduating.
Claremont McKenna College delivers an intercollegiate Media Studies undergraduate major through coursework on its home campus and at the campus of other Consortium members. The degree program is highly interdisciplinary, and covers the theoretical approaches, social histories, cultural contexts, and technologies of communication and media forms. The curriculum emphasizes the examination and production of:
"independent" narrative forms
documentaries
video and digital art
community-based and activist media
Students in the intercollegiate media studies program complete 11 classes with a concentration in one of three areas of media studies. Classes such as Arabic Media, Gay and Lesbian Cinema in the US, and Creative Journalism are taught at Claremont McKenna College, and other classes are offered at partner campuses. The three available concentrations are:
Film/Video
Digital/Electronic Media
Critical Studies
10. University of Southern California
University of Southern California (USC) is a large research university located in Los Angeles. The school dates back to 1880, making it the oldest private research university in the state. This large school has a student body of 20,000 undergraduates and 26,500 graduate students. USC is the single biggest private employer in the city, generating $8 billion in economic impact.
USC is well known for innovation, especially in internet technology. The Domain Name System was created at USC, as was dynamic programming, DNA computing, image compression, VoIP, and antivirus software. The school's alumni include no less than 29 billionaires, and far more Academy Award winners than any other school. Some 11 Rhodes Scholars, 12 Marshall Scholars, 9 Nobel laureates, and MacArthur Fellows have also been affiliated with the school.
The university offers 199 different academic and professional majors and minors, which qualifies as the country's broadest undergraduate selection. The comprehensive graduate program includes 134 master's, professional, and doctoral degrees. USC is known for strength in Finance and Accounting, Education, Business, Engineering, Social Work, and Law. The USC School of Cinematic Arts is also the oldest and largest film school in the US, and one of the most prestigious. Alumni of this department have included directors like Judd Apatow and George Lucas.
USC has outstanding academics. It is a very selective school, with an acceptance rate of 16%. It is home to the state's largest university library collection. Research at the university is designated "very high," and the school receives as much as $764 million in research funding. USC is ranked among the country's top 25 universities by sources like US News and Times/WSJ, and is considered a "Top Ten Dream College" by The Princeton Review.
USC offers a bachelor's degree in communication from its prestigious Annenberg School for Communication & Journalism, and a minor is available as well. The communication program consistently ranks among the nation's top ten, and Annenberg is one of only two schools in the country endowed by Walter Annenberg, the former owner of Triangle Publications. Undergraduate communications students have access to the school's world-renowned research centers and industry experiences.
The USC undergraduate degree requires 24 units of core coursework and 24 units of communications electives, with the option to focus on a particular area of study. Students choose one of two courses offered in each of the following categories:
Communication Interaction, Influence, and Impact
Communication, Civic Life, and Culture
Economics and Technologies of Communication
Design and Execution of Arguments
Design, Execution, and Interpretation of Empirical Evidence
Annenberg Experience (digital media)
This curriculum features a flexible but structured selection of rigorous courses, along with a high number and broad selection of communications electives in the curriculum. Thanks to USC's reputation and deep relationship with the media and entertainment industries, undergraduate students can complete internships in leading media outlets, marketing firms, and companies such as 20th Century Fox, CBS, Dolce & Gabbana, Kaiser Permanente, NBC, and Warner Music Group.
Top 10 Schools for an Online Communications Degree
1. University of Pennsylvania
The University of Pennsylvania tops our lists of Best Traditional Schools for Communication Degrees and Best Schools for Online Communications Degrees. Few schools offer on-campus and online programs of this high caliber, but the Communications degree from the University of Pennsylvania stands out in terms of reputation, earning potential, and graduation rates, with a convenient online delivery.
As we've observed above, the University of Pennsylvania is a private research university and a member of the prestigious Ivy League. It is widely ranked among the nation's top ten universities by reliable sources like US News and World Report. It has also been classified as a doctoral university of "very high research activity" by the Carnegie Foundation.
The school has turned out a high number of influential alumni, from billionaires to Supreme Court Justices. It's no surprise, then, that the graduation rate for the University of Pennsylvania is 96%. The average graduate can expect to find success in their career; the median income one year after graduation is an impressive $127,000.
The University of Pennsylvania offers a Bachelor of Applied Arts and Sciences in Leadership and Communication. The university is a leader in distance education, and its College of Liberal and Professional Studies has offered classes online for over 20 years. The online bachelor of applied arts and sciences degree (BAAS) differs from the more common Bachelor of Arts (BA) and Bachelor of Science (BS) degrees; it aims to prepare students for leadership roles through both applied professional skills and higher-order critical thinking skills.
All students in the online BAAS program complete a multidisciplinary concentration in Leadership and Communication rather than a traditional communication major. This more flexible curriculum approach allows students to tailor their education to individual personal and professional goals. The program blends analytical and reflective studies with practical foundations in data analysis and global leadership.
Courses for this flexible degree can be taken in any order, and fall into four broad categories:
Leadership Foundations
Leading Across Sectors
Leading Positively
Global Leadership
Classes generally cover communication as it shapes and is determined by leadership. Class titles include Professional Communication and Personal Development, Leadership Lessons from the Social Sciences, and Global Leadership and Problem-Solving. The online BAAS in communications also features features course blocks, class sequences designed to develop knowledge and skills with increasing complexity in a specific area.
2. The University of California- Berkeley
The University of California, Berkeley is a large, public research university based in Berkeley, California. It is the oldest of the University of California's ten research universities, dating back to 1868. UC Berkeley has a total of 40,173 students pursuing undergraduate, graduate, and doctoral degrees. The university is perhaps best known for its history of student activism and progressive politics, including formative roles in the student Free Speech Movement and Anti-Vietnam War Movement.
Education at UC Berkeley focuses on the arts and sciences, and the school has a high degree of overlap in undergraduate and graduate programs. Berkley has earned an outstanding academic reputation, consistently ranking as one of the top schools in the nation. It is considered my many sources to be the number one public school in the country. It has been listed as a "Public Ivy."
This prestigious school has an impressive graduation rate of 93%. The school represents a strong return on value; Berkley costs $14,184 for in-state tuition and fees are, and out-of-state students pay $43,176. Berkley graduates average $66,500 in salary just one year after graduation.
UC Berkley offers online undergraduate certificates and programs in writing and communication through the UC Berkley Extension school. The online professional certificate in writing consists of 8 classes which adds up to 16 or more semester units (a total of (240 hours of instruction). Classes for this post-baccalaureate certificate include titles like Writing Skills Workshop and The Craft of Writing.
Compared to other communications programs, the Berkley online writing certificate is more inclined towards creative writing. Those interested in learning business and technical communication skills should consider the university's online programs in professional writing and in technical communication. These programs consist of seven semester units and eight semester units respectively, and are geared towards applied communications in the fields of tech, business, and nonprofit work. Neither has prerequisites, but a bachelor's degree and background in tech or business is recommended.
3. University of Virginia
The University of Virginia is a public research university located in Charlottesville, Virginia. The school is notable for its historic background. Thomas Jefferson himself founded the school back in 1819, and served on the original governing board along with James Madison, and James Monroe. The University of Virginia is the flagship school of Virginia and was the first Southern institute admitted to the elite Association of American Universities.
The University of Virginia awards degrees in 121 majors through its eight undergraduate and three professional schools. The student body totals 24,360, and class sizes are relatively small, thanks to a student faculty ratio of 15 to one. The university is especially notable for its programs in medicine and business. The University of Virginia is considered by many reputable school ranking sources to be among the very best public schools in the nation, and is considered a "Public Ivy." As a Public Ivy, the University of Virginia represents a strong value in higher education. It's in-state tuition and fees come to $17,891, while out-of-state is $50,920. But graduates average a salary of $56,500 in their first year after graduation.
Research at this university is robust, and the school has made recent influential contributions to the fields of aerospace, neuroscience, anatomy, and astronomy. Alumni have gone on to found companies, including CNET and Reddit, which generate an estimated $1.6 trillion in annual revenue.
The University of Virginia offers a degree completion program for a Bachelor of Interdisciplinary Studies with a concentration in liberal arts, delivered fully online. The program is designed for working adults who have completed college coursework and wish to complete their bachelor's on a flexible part-time schedule. The National Student Clearinghouse Research Center estimates that a full 42% of student who begin working on a degree don't get the opportunity to complete it within six years. With this in mind, degree completion programs like the University of Virginia's online bachelor of liberal arts are strongly focused on learning that has real workplace applicability. Some of the skills explicitly targeted by the program include:
critical thinking
communication
problem solving
team work
time management
analytical reasoning
Students must enter the program with 45-60 credits transferable to the school, and which fit into the curriculum requirements. On average, working students in this program take two courses per semester and earn their degree in three years. The degree requires 120 semester credits in total, of which at least 60 must be completed through the University of Virginia. Students in the liberal arts concentration take 18 credits in the humanities and social sciences, such as economics, history, literature, politics, and sociology.
4. Northeastern University
Northeastern University is a large, private research university which is located in Boston, Massachusetts. Northeastern has a total enrollment of 27,391 graduate and undergraduate students. The school is notable for its high rankings, high research activity, and high community engagement.
Northeastern is classified as a "Doctoral University of Highest Research Activity," and is ranked among the nation's top 100 schools by sources like The Times/WSJ and US News. The campus has over 30 federally funded research centers, and admissions are very selective at 18%. About 75% of Northeastern students receive financial aid, and graduates earn an average salary of $59,500 in their first year in the workforce.
Northeastern's professional co-op experiences are a unique feature of undergraduate education, and about 90% of students complete at least one. Longer and more intensive than a traditional internship, a professional co-op lasts six months and involves full-time, degree-related paid employment at any of 2,000 sites around the world
, including big companies like MTV and GEICO. Princeton Review and several other sources rank Northeastern #1 in the country for internship programs, and the school ranks highly for innovation as well.
Northeastern offers an undergraduate online degree in Digital Communication and Media through its College of Professional Studies. In keeping with the school's professional focus, this degree is in line with the most in-demand area of communications today. And, like the school's on-campus degrees, the online degree in Digital Communication and Media incorporates professional placement for hands-on learning.
The bachelor's degree in Digital Communication and Media prepares students with in-demand communications skills like:
social media communications
search engine optimization
web development
video storytelling
The faculty of Northeastern's online Digital Communication and Media degree are industry-aligned, and distance students get to participate in experiential learning through class-related worksite projects, working virtually with a sponsoring organization on a 6-week project, and enrolling in full-time co-ops.
The 120-credit curriculum includes major requirements in the fields of Business, Visual Media and Art, Marketing, and Communication. Major electives include classes like Crisis Communication, Digital Marketing, and Negotiation. All students complete a Capstone in Professional Communication before graduating.
5. Villanova University
Villanova University is a research university located outside of Philadelphia, Pennsylvania. The school is the oldest Catholic university in the state, and was founded back in 1842 by the Order of Saint Augustine. The student body numbers 10,842, and the student to teacher ratio is just 12 to 1, so class sizes are small.
The Order of Saint Augustine is dedicated to ministering to the poor, and the school continues to follow this tradition by promoting community service. Student community service organizations include including one of the biggest Habitat for Humanity groups in the US and the world's biggest student-run Special Olympics.
Most of the major school ranking entities place Villanova in the nation's top 100 overall, and the school is ranked especially high for value in education (second in the nation, according to US News). The school admits about 27% of applicants, and 90% of first time enrolled students graduate from Villanova.
Villanova University has a Bachelor of Interdisciplinary Studies available fully online through its College of Professional Studies. One of the available concentrations is Leadership, with a curriculum that focuses on managing and leading through strategic communication. Classes relevant to communications include:
Theories of Organizational Communication
Communication Challenges in Organizations
Negotiation and Dialogue
Outside of major requirements, students complete 15 courses in the Bachelor of Interdisciplinary Studies Core Curriculum and choose 15 elective courses. All students in the program must also complete a Leadership Capstone Course.
The Bachelor of Interdisciplinary Studies is offered on campus as well as online, or students can opt for a hybrid program. In the hybrid program, some classes are taken remotely while there are completed in-person. There's also the option to complete an accelerated Bachelor/Master degree, earning a Bachelor of Interdisciplinary Studies with a concentration in Leadership and a Master of Science in either Human Resource Development or Software Engineering.
6. Boston University
Boston University is a research university with two campuses located in Boston, Massachusetts. The school has about 33,000 undergraduate, graduate, and doctoral students, and is one of the largest employers in the city of Boston. The university is divided into 17 schools and colleges, including schools of medicine, dentistry, business, and law. The university has historically been affiliated with the United Methodist Church but is officially a nonsectarian school.
Boston University is classified as a doctoral university with "very high research activity," and receives as much as $368.9 million in sponsored research annually. The school has been the home of breakthroughs such as the invention of the telephone in 1876, and recent developments in neurophotonics.
This prestigious school has turned out prominent alumni that include eight Nobel Laureates, 10 Rhodes Scholars, 23 Pulitzer Prize winners, 48 Sloan Fellows, and nine Academy Award winners. Boston University ranks among the nation's top 50 universities according to sources like ARWU, The Times/WSJ, and US News and World Report. Its admission rate is low at 18%, and its graduation rate is high at 85%.
Boston University offers a online Undergraduate Degree Completion Program in Liberal Arts. The curriculum is highly interdisciplinary, covering humanities, social sciences, and natural sciences, math, and computer science.
The program is intended for working adult students who have earned at least 52–64 transferable academic credits, and consists of an additional 4-76 credits. The Undergraduate Degree Completion Program can be completed fully online in just 30 months. The cost per credit is set at a reasonable flat price of $480 per credit.
The interdisciplinary liberal arts curriculum is explicitly designed to develop critical thinking, analytical, and communication skills. All students complete a set sequence of 16 courses to earn their degree. These include:
Exploring Philosophy through Film
Explorations in the Essay: History, Theory, Practice
The Meaning of America: People, Identity, and Conflict
The Ethics and Science of Biotechnology
Rethinking the Classics: Contemporary Takes on the Canon
Nature and the Divine in Myth, Literature, and Art
Literature, Film, and the American Dream
7. University of Wisconsin- Madison
The University of Wisconsin, Madison is a large public research university. It is the flagship school of the University of Wisconsin System and one of just two doctorate degree granting member universities. It is the largest university in the state, with a total of 44,413 students, and also the oldest, dating back to 1848.
UW Madison is classified as a doctoral university with "highest research activity," and was a founding member of the elite Association of American Universities. It is also considered a Public Ivy school. It has earned excellent rankings, placing in the top 50 schools in the nation according to sources like ARWU and Washington Monthly.
UW Madison confers 130 undergraduate majors, 144 master's, 109 doctoral degrees, and 14 professional degree programs. The large campus measures over 10,600 acres, and is home to four National Historic Landmarks, America's 12th-largest research library collection, and museums dedicated to geology, art, zoology and physics.
The University of Wisconsin system offers a online bachelor of arts degree in communication through its College of Letters & Science. Master's and doctoral degrees in communications are also offered for those who wish to pursue a higher degree.
The online communication major consists of at least 36 credits in communication classes. Courses required for the major include Business and Professional Communication, Interpersonal Communication, and Critical Analysis of Communication. Students also select 24 credits in electives from across the communication curriculum. Students in the communication program can also earn credit for a number of self-directed and applied learning experiences. These include:
Research Practicum
Practicum in Teaching Communication
Internship in Communication
Research Practicum
Advanced Independent Reading
8. Pennsylvania State University
Pennsylvania State University ("Penn State") is a large public research university which has 23 campuses and facilities throughout Pennsylvania, and a main campus in University Park. It is a land-grant, sea-grant, sun-grant, and space-grant university.
Penn State has eighteen colleges, including two law schools and a college of medicine. The school awards over 160 majors across all its campuses. Penn State is one of the country's largest schools, with a total of 99,133 graduate and undergraduate students on its many campuses and enrolled online.
The university has a graduation rate of 86%, particularly high for a public school, and an admissions rate of 50%, the slowest in its university system. Penn State has earned an excellent academic reputation, and is considered a Public Ivy school. It is classified as a research university with "very high research activity." Its total research expenditures are as high as $836 million annually. U.S. News & World Report ranks Penn state 57th best university in the nation, and 8th in Best Online Bachelor's Programs.
Penn State has a Bachelor of Arts in Strategic Communications available through its highly-ranked World Campus. The degree is highly focused on researching and delivering targeted messaging, and incorporates subjects such as psychology, research, law, and statistics.
The 120-credit bsachelor's curriculum includes 35 required credits in the communications major, plus another three credits in elective Strategic Communications coursework. The online bachelor's program explicitly targets the following workplace relevant communication skills through the curriculum:
complex problem solving
research and analytic techniques
goal setting and evaluation methods
oral, visual, and written communication
creative thinking
cultural and social awareness
For those interested in other branches of the communications field, Penn State's Worldwide Campus also has an online bachelor's degree in Digital Journalism and Media and an online bachelor's degree in Organizational Leadership. Those who wish to pursue a graduate degree can earn the university's online Master of Professional Studies in Strategic Communications.
9. Syracuse University
Syracuse University is a research university located in Syracuse, New York. Syracuse was one of the first universities in the country to admit female students, and the first to have a school of information management. Although Syracuse has a high enrollment of 21,267 students, the student to faculty ratio is just 16 to one.
Syracuse is divided into 13 schools and colleges, and is especially notable for its programs in library science, architecture, communications, business administration, and information studies. The university awards more than 200 differed undergraduate and 200 graduate degrees and certificates, along with numerous interdisciplinary options. The school's most popular majors are:
Communication and Journalism
Social Sciences
Business, Management, and Marketing
Visual and Performing Arts
Engineering
Syracuse has a prestigious reputation. It is ranked 33rd best school in the country by US News and World Report and 33rd by Washington Monthly. The school is also classified as a research university with "highest level of research activity." Syracuse houses 29 research centers, and actively promotes interdisciplinary research.
Syracuse offers students an online Bachelor of Arts in Liberal Studies through the university's College of Arts and Sciences. The curriculum is designed to give students a general education in the social sciences, humanities, mathematics, and natural sciences.
This highly flexible degree program offers students several learning options. Classes can be taken as online, interactive live sessions, or through a combination of on-campus classes with flexible formats, including accelerated classes, blended, and weekend classes.. Classes for the major fall into the following categories:
Liberal Skills
Divisional Perspectives
Critical Reflections on Ethical and Social Issues
Depth Requirements
Liberal Studies Electives
Free Electives
Although the Bachelor of Arts in Liberal Studies is intended to build general world knowledge and critical thinking, several major requirements relate more directly to the field of communications. The Liberal Skills requirement covers 6 credits in writing, 3 credits in intensive writing, and 4-12 credits in language skills. For both the Depth Requirement and Liberal Studies Electives, students may choose classes from the Humanities, Social Sciences, and Natural Science/Mathematics. Overall, the online bachelor's from Syracuse is more flexible, and also more generalized, than most other online communication degrees.
10. James Madison University
James Madison University is a public research university in Harrisburg, Virginia. The school started off as a women's junior college in 1908, and is now a large, co-ed university comprising seven schools and colleges, with a total enrollment of 20,858 students. In spite of its large size, the average class is small, thanks to a low student to faculty ratio of 16 to one.
James Madison offers 115 different degrees at the undergraduate, graduate, and doctoral levels. Outside of traditional classroom settings, students can learn through a large number of popular experiential learning programs. James Madison offers undergraduate internships, research opportunities, and a popular study abroad program, with sites in China, Belgium, and Spain, among others.
The most popular majors at the university are business, health professions, social sciences, and education. Graduates of James Madison usually find workplace success. Employment within six months of graduation stands at over 80%.. The school's graduation rate is 83%.James Madison has also earned good rankings, including an impressive designation of 3rd in Top Public Schools from US News and World Report.
James Madison University offers an online undergraduate degree completion program in individualized studies with a concentration in Professional Workplace Communication.. The curriculum is highly flexible and can be tailored for a concentration in communications alone or a blended concentration in communications and another area, such as healthcare leadership.
The is program is geared towards those 42% of adults who have started, but not completed, their undergraduate degrees.. Students can choose from three degree options: a Bachelor of Individualized Studies, a Bachelor of Arts in Individualized Studies, and a Bachelor of Science in Individualized Studies. The school awards academic credit for qualifying prior learning that includes:
Portfolios of Prior Learning Experience
Board Examination Program
Transfer Credit
Departmental Reviews
Independent Study and Sponsored Learning
Classes are diverse and focus on workplace-relevant skills. Four required courses, for a total of 12 credits, are required for the concentration in communication, followed by two communication electives. Some of the online communication classes offered through James Madison include Intercultural Communications, Business & Professional Communication Studies, and Advanced Popular Writing. All students in the online bachelor's degree completion program complete a senior research project as part of their studies.