Find Your Perfect School
Premium Schools is an advertising-supported site. Featured or trusted partner programs and all school search, finder, or match results are for schools that compensate us. This compensation does not influence our school rankings, resource guides, or other editorially-independent information published on this site.
According to the World Bank, the finance sector is crucial in the equitable recovery of the economy on the national and international levels from the COVID-19 pandemic.
With the growth of the finance industry, professionals with credible online associates in finance degrees will be in demand.
Indeed, an online associate in finance degree is a faster, more affordable, and more accessible route toward becoming one of the best finance professionals!
Not only will an online finance degree open up opportunities in the financial services industry, but it's also an excellent ticket for jobs in economics, accounting, and business management. 
---
Quick Summarization
The typical associate in finance degree program has a two-year program of study where students prepare for financial careers in diverse financial institutions. These include banks, credit unions, and insurance companies, but graduates of online associate in finance programs also work outside of the financial sector.
---
Methodology
If you're interested in ensuring an organization's financial health, consider an online associate degree in Finance! This program enriches your knowledge of personal finance while providing you with the fundamental training and qualification required for determining and helping manage the financial health of organizations.
Each of the Finance associate degrees on our list is our best selection featuring these features:
Delivered either 100% online or in a blended format with synchronous or asynchronous coursework,
Features basic financial, managerial accounting, financial management courses, economic trends, and the impact of financial information,
Facilitated thru a Learning Management System that features ease of access and technical support,
Runs Transfer Pathway programs to make transitioning to a Finance degree bachelor's program easy for graduates,
Emphasizes technical and transferable skills for professional application, should students decide to pursue employment after earning the Associate in Finance,
Makes financial programs such as Military Aid, scholarships, and grants available to eligible associate's degree students,
Properly accredited with academic agencies that uphold high standards of instruction,
Consistently gets positive reviews from students and associations that promote Finance as a profession
Please visit our Methodology and learn more about how our college ranking process works.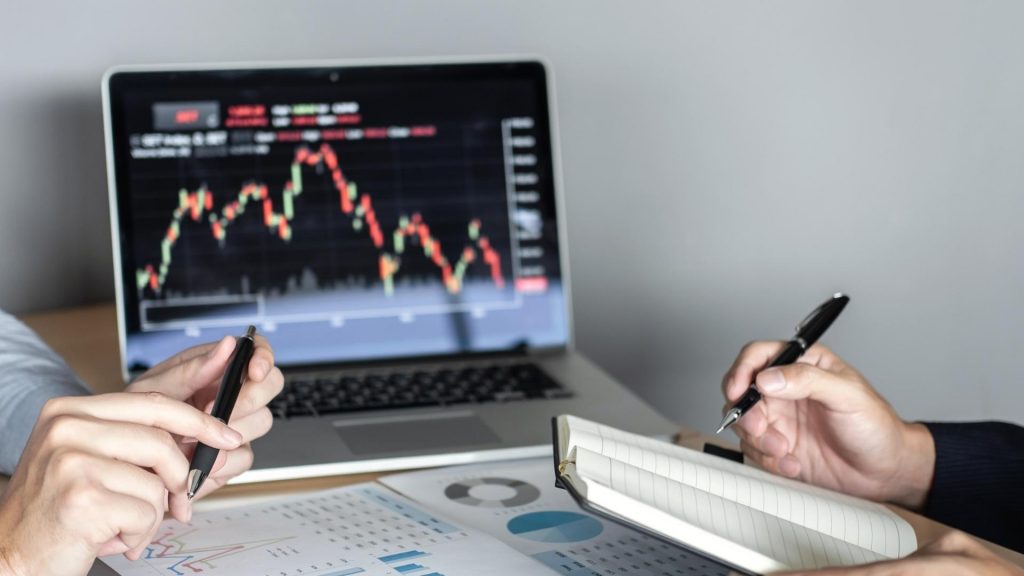 5 Best Online Associate in Finance Degree Programs
Students enrolled in the best online associate in finance programs must be prepared for the academic rigor that comes with preparing for success. Time management is key, but so are perseverance and passion for finance.
Wilmington University
The Associate of Science in Finance program at WilmU trains students for well-paying entry-level positions in the finance sector. Students may also set their sights on a bachelor's in finance degree program after earning the online finance associate degree.
Graduates can transfer their credits earned to programs in finance, business analytics, and business management.
Students in the online associate in finance program learn both theory and practice of the wide range of aspects related to financial planning and leadership. Faculty members possess both academic and industry credentials. Students benefit from the insights and lessons learned by their instructors.
This online associate in finance program consists of 20 courses that can be completed in four semesters of full-time study. But prospective students who want to earn the finance associate degree faster may transfer credits earned.
The curriculum consists of 60 credits with courses like:
Personal Finance
Corporate finance
Financial planning
Financial management
Accounting
Principles of management
Prospective students must possess a high school diploma or GED equivalent. Taking placement tests is a must for applicants with less than 15 credits for transfer. But these tests may be waived for applicants with satisfactory SAT/ACT scores.
Wilmington University is a private university accredited by the Middle States Commission on Higher Education (MSCHE)
---
Stark State College
The Associate of Applied Business in Finance program at Stark State College prepares students for the competitive world of the finance sector. Students also become more financially savvy in their personal finances, a quality that boosts the personal value of the online finance degree.
With the flexible scheduling of the online associate in finance program, students can also pursue their personal and professional interests. This is a two-year program that can lead to career paths in finance, accounting, and business management. Popular finance careers include junior financial analysts and advisors.
The online associate in finance degree program has a 63-credit curriculum with courses in:
Financial statement analysis
Personal Finance
Business Finance
Investment and securities
Money and banking
Students may also apply the credits earned in the banking associate and tax preparer certificate programs at Stark State into the associate in finance degree.
Graduates are able to analyze financial statements in relation to risk management, demonstrate general knowledge of financial management, and discuss finance in general.
Students can apply for financial aid including federal financial aid and the program scholarship, Institute of Management Accountants Scholarships.
With accreditation by The Higher Learning Commission (HLC), Stark State College offers more than 200 undergraduate and certificate programs.
---
Northeast Iowa Community College
The Associate of Applied Science in Finance program at NICC has three start dates – fall, spring, and summer. Individuals interested in the online associate in finance program will also find its admission process to be convenient, if competitive.
The courses in the online finance degree program prepare students for challenging career paths in finance, economics, and business. Students can demonstrate fundamental knowledge of the workings of the financial sector including its financial markets.
The 63-credit online associate in finance program features courses in:
Financial Accounting
Managerial Accounting
Risk Management
Principles of financial management
Personal Finance
The program of study makes for a seamless transfer to many four-year institutions offering bachelor's degree programs. Graduates enter these baccalaureate programs in advanced standing (i.e., juniors).
Many graduates also use the associate degree in finance as a stepping stone in establishing successful finance careers via entry-level positions. Possible occupations include accounting clerks and financial clerks.
Applicants to the online associate in finance degree program must possess a high school diploma or its GED equivalent. Admission also requires completing placement tests in reading, writing, and math.
Northeast Iowa Community College is a notable public community college known for its exceptional academic instruction. The Higher Learning Commission (HLC) recognizes its credibility as an institution of higher learning.
---
Davenport University
The Associate of Business Administration – Finance program at Davenport is among the best online finance associate degree programs because of its dual emphasis. Students prepare for successful careers in both business administration and finance – a win-win degree, indeed.
Students in the online associate in finance program earn 65 credits in a sequence of courses including:
Financial Analysis for Business
Corporate Finance
Investment Planning
Money and Banking
This is a two-year online associate degree program with six start dates. Students also agree that it's an affordable online finance degree since the majority of them receive financial aid.
Students also benefit from the intensive training in fundamental accounting skills, thanks to the business administration major. The extensive business education is courtesy of the program's compliance with International Accreditation Council for Business Education (IACBE) standards.
Graduates can also pursue professional certifications. Examples include Certified Financial Analyst and Certified Financial Planner.
Davenport University, a nonprofit institution of higher learning, is chartered by the State of Michigan and certified by the Department of Education.
---
Madison Area Technical College
The Associate in Finance program at MATC is among the best online associate in finance programs because of its two-in-one deal! Students earn both the Financial Assistant technical diploma and the finance associate degree in their two years of full-time study.
This is also an excellent finance degree program because of its emphasis on skills development. Students not only earn the online associate in finance degree but also become financially savvy themselves.
Students learn financial analysis in relation to personal and corporate finance, investments, and real estate. Such a technical skill has a wide range of applications in the financial sector, from manufacturing companies to banks.
The program also uses simulations, case studies, and class projects as its learning methods. Students also learn insights via their instructor's personal business experiences.
The 69-credit program can be completed in two years and include courses in:
Financial analysis
Investments
Business law including insurance and contracts
Loss investigation
Risk management
Fraud examination and detection
Students may also undergo an apprenticeship as their elective. The internship can be in an insurance company, an accounting firm, or a business organization.
Applicants must possess a high school diploma or GED equivalent, at least.
Madison Area Technical College is part of the Wisconsin Technical College System and is accredited by The Higher Learning Commission (HLC).
---
Additional Info: The 5 Best Online Associates in Small Business Degrees
---
Primer on the Field of Finance
The best online associate in finance programs introduces students to the field of finance, a distinct and diverse discipline where money management is key to success. Students learn about risk management, financial markets including mutual funds, and personal and corporate finance, as well as the fundamentals of accounting.
Note that the typical finance degree program has a different emphasis than an associate degree in accounting. Students in finance associate degree programs develop investment strategies and other aspects of long-term financial management. Students in accounting associate degree programs develop accounting, auditing, and taxation skills.
Finance jobs can be classified into three major categories but all three require the expertise of financial managers:
Personal finance involves effective financial management for individuals and families.
Corporate finance is concerned with organizational financial management efficiency.
Public finance refers to the financial management of financial institutions in government.
Associate in finance programs are the breeding ground for aspiring finance professionals who qualify for entry-level positions in diverse finance jobs. These include billing specialists, account resolution specialists, and finance clerks, among other aspects of financial operations.
Ambitious individuals who want to advance in their finance careers should consider online finance programs at the bachelor's degree level. Becoming a high-level investment banking analyst, for example, becomes possible among finance graduates with the right bachelor's degree and work experience.
Overview of Online Associate in Finance Programs
Many of the best financial managers and other finance professionals started their career paths via associate in finance programs. Keep in mind that it's the way that you leverage your education that matters, and it's true with an online associate in finance degree.
Admission Requirements
Many online associates in finance degree programs have competitive admissions criteria because a finance degree is a well-respected credential. Academic rigor is a common characteristic and, thus, applicants must comply with tough admissions requirements including:
A high school diploma or its GED equivalent with satisfactory cumulative GPA and grades in specific subjects (e.g., math and English)
A completed application
Application fee, if any
Passing placement tests or submission of standardized test scores with satisfactory scores
Associate degree programs usually don't require letters of recommendation, resumes, and personal statements.
Average Time-to-completion
The typical associate in finance degree program has a two-year time to completion but it can vary depending on its curriculum design. Transfer of credits and type of enrollment (e.g., part-time or full-time) will affect time to completion.
Accelerated online programs in finance aren't common. But you can talk with an academic advisor if you want to speed up your completion of an associate degree. You can transfer college-level credits, enroll in more classes during the regular term, and study during the summer term.
Credits, Curriculum, and Courses
The best online associate in finance degree programs has courses that prepare students for entry-level employment in finance, economics, and business careers. But if you want to earn a well-rounded finance associate degree, you must look beyond the finance curriculum! General education and elective courses matter, too.
The typical associate degree in finance program has a 60-credit curriculum. But the number of credits can be higher due to elective, capstone, and internship courses.
Financial Accounting
The introductory course enables students to prepare, analyze and interpret financial statements in relation to financial management.
Fundamentals of Business Finance
Students learn the basics of reading and using financial statements using performance measures like ratios. This course has a strong business administration bent.
Personal Finance
Aspiring finance professionals must be well-versed in personal finance since their clients can include individuals and families. Topics include planning, management, and risk reduction of personal finance including budgeting, savings, and insurance.
Fundamentals of Financial Planning
Students learn the basics of financial planning including estate planning, wealth management, and retirement planning.
Fundamentals of Risk Management
Financial managers are adept at the management of risk factors that can diminish the wealth of their clients and companies. This course is their first formal exposure to the principles and practices of risk management.
Business Law
Students establish business law foundations that contribute to their professional ethics. Topics covered include consumer, property, and employment law.
Managerial Accounting
Where financial accounting is geared toward external users, managerial accounting and its financial information are for internal users.
Online Learning Technology
Every online finance associate degree program has a specific set of technologies that students must use during the entirety of the program. Other technologies can also be used but at the discretion of the students, such as productivity and collaboration tools.
Education and Interaction Platforms
Online students use a learning management system (LMS) as their main platform for carrying out learning activities. These activities include accessing the learning materials including the lessons, lectures, and podcasts; submitting assignments; and interacting with peers and professors.
Productivity tools can automate manual tasks and, thus, make student life easier in terms of scheduling and other aspects. These include cloud calls, calendars, and to-do lists.
Collaboration tools are recommended in online programs because students and instructors find these tools to be convenient. With limited face-to-face interactions, these tools make the online learning experience more enjoyable.
Methods of Assessments and Evaluations
Online students are also graded according to their academic performance in a similar manner as their on-campus counterparts. Lessons with built-in exams and quizzes are common in online programs.
Students are also required to submit assignments, usually on a weekly deadline with specific format and substance requirements. Reflective journals and other assessment methods may also be required.
Internship and Practicum Requirements
Many associates in finance programs have an internship component where students enrolled in these programs undergo hands-on training in the finance sector. The internship is usually for credit, but it can be a paid or unpaid work experience.
Desirable Workplace-Ready Skills and Traits
The best online associate in finance degree programs equip students with technical skills while also encouraging them to develop transferable skills. Successful financial analysts and other financial professionals possess the following critical thinking traits:
Analytical skills to evaluate the information coming from different sources
Communication skills to make clear explanations about financial management recommendations
Computer skills in analyzing economic trends and financial information
Decision-making skills in making smart recommendations
Financial analysts must also possess math skills due to the intrinsic nature of finance-related occupations.
Tuition and Financial Aid
Students enrolled in online associate in finance programs will agree that a finance degree can be accessible even for people with modest means! Financial aid in the form of scholarships and grants from the federal government, college or university, and external sources is available.
Careers and Salaries of Graduates of Associate in Finance Programs
With an 8% projected growth rate, jobs related to business and financial operations are among the most attractive now! You don't even have to possess a bachelor's degree to pursue finance careers since an associate in finance degree will get you these jobs.
But if you want to earn more, say, as a Certified Financial Planner or Chartered Financial Analyst, further education is a must.
Financial clerks prepare and process financial documents; maintain financial records and databases; and review financial records for accuracy.
Accounting clerks post financial transactions, check the accuracy of financial records, reconcile discrepancies, and report errors.
Account Resolution Specialists ($38,578/year)
Accounting resolution specialists are responsible for accounts receivable management including ensuring client compliance with payment schedules.
These are professionals that work with healthcare facilities and insurance companies in ensuring that accurate patient records are kept. Preventing errors in payments is their specialty.
With further training, associates in finance degree holders can become real estate brokers. Their duties include assisting buyers and sellers in getting the best value for their money in real estate transactions.
---
Frequently Asked Questions
Is an Associate in Finance degree worth it?
Yes, it is considering the wide range of possible career paths.
How can you choose the best online Associate in Finance program?
Start with accreditation, then look at the curriculum and its courses, its reputation for academic quality, and its student support services.
What are the traits of the ideal candidate?
You should ideally be interested in financial matters, such as risk and wealth management, and possess above-average math skills.
Is a career in Finance a good choice?
Yes, it is, and not just because of the well-paying jobs either! You will find that finance professionals are appreciated by individuals, groups, and organizations alike.
Is earning an online Associate degree in Finance difficult?
It depends on what you're already good at! If you're into finance matters, then it will be easier.
In Conclusion
An associate in finance degree is an effective yet accessible route to getting your foot in the door of the finance sector. But once you're inside, you should strive for career advancement with a bachelor's degree and work experience.
With an associate's degree, you can land well-paying occupations, with entry-level positions paying more than the national average.
The attractive opportunities for career advancement also make finance careers among the best, although it must also be said that the finance sector job is as tough as can be.
---
Before you go, check this out: The 10 Best Online Associates in Accounting Degrees