Find Your Perfect School
Premium Schools is an advertising-supported site. Featured or trusted partner programs and all school search, finder, or match results are for schools that compensate us. This compensation does not influence our school rankings, resource guides, or other editorially-independent information published on this site.
The need for communication is among the essentials for existence among humans! The advent of robust computer networks profoundly changed the way we communicate, particularly in the technology used and the evolution of spoken and visual language. This is among the reasons why individuals with online associates in computer networking degrees will always be valued in modern society.
Quick audio summary:
---
Quick Summarization
The IT industry is one of today's fastest-growing industries, thanks to the ever-increasing need for digital communication among humans. Individuals with a keen interest in becoming part of its growth, particularly in terms of gainful employment and meaningful contributions to its development, will find an associate in network administration or computer networking useful.
---
Methodology
Associate degree programs in Computer Networking and related fields are designed to equip students with professional know-how in network management. The entry-level undergraduate degree enables students to apply for well-paying entry-level positions in the IT industry and paves the way for advanced education, such as professional certifications and/or a bachelor's degree.
Our list below helps make the decision to enroll in an online associate in Computer Networking program easier for you! The programs and highly regarded schools guarantee a top-grade learning experience for students with these features:
Full or hybrid/blended online classes that are favorable to students requiring flexible class scheduling,
Focuses on introducing students to the basics of Computer Networking, including the principles, theories, technologies, trends, and even challenges of the discipline and practice, so they become prepared for a bachelor's degree or an entry-level position,
Transfer Path programs for students who wish to pursue a bachelor's degree seamlessly,
A dependable Learning Management System that promotes the students' easy access to online resources and support,
Seasoned online instructors with expertise in Computer Networking and related degree tracks,
Financial assistance options for students who are eligible for student aid,
Full recognition from accrediting entities that have set the standards for the delivery of online academic programs, including an Online Associate in Computer Networking,
Positive reviews from current and former students, as well as good feedback from organizations and industries that use the skills of computer networking experts
Check out our Methodology for more details.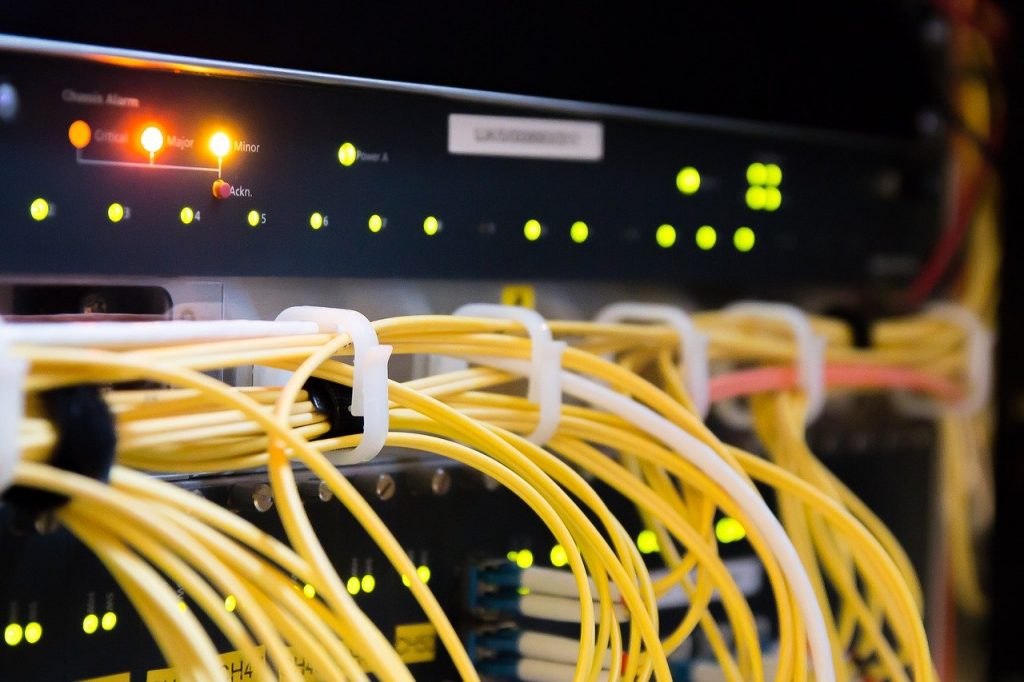 Best Online Associate in Computer Networking Degree Programs
Milwaukee Area Technical College
MATC offers a unique online associate in computer networking degree with an accelerated cohort format. Students will earn the associate degree in 18-20 months and progress through the program as a group.
The Associate in Applied Science IT Network Specialist program consists of technical courses with current IT technologies in mind. Students use the same learning tools and technologies in tackling technical courses.
The 60-credit computer system administration program's courses include scripting for network administrators and MS operating systems administration. The credits earned in the online network administration program can also be transferred to bachelor's degree programs.
Students in the network specialist associate degree program prepare for industry certifications, too. These include the Microsoft Certified Solutions Associate and Cisco Certified Networking Associate (CCNAv7).
Graduates who are awarded the associate's degree possess skills in the implementation of server operating systems, client systems, and network security components.
Admission to the computer networking degree program requires passing an intensive interview with an instructor. Earning an associate's degree is affordable, too, with financial aid options available.
---
Texas State Technical College
TSTC's Associate of Applied Science Computer Networking & Systems Administration program equips students with professional know-how in network management on a day-to-day basis. The online associate degree program provides both the theoretical background and practical hands-on training in network systems administration.
Students prepare for the rigors of earning professional certifications, such as the Cisco Certified Network Associate (CCNA), and CompTIA certifications in Cloud Essentials+, Network+, and Security+.
The 69-credit program can be completed in 20 months. Courses include information technology security. Linux installation and configuration, and computer virtualization. Students must also complete a final project in network systems administration and an internship in computer and information sciences.
TSTC, the only public technical college with multiple campuses in the State of Texas, is accredited by the Southern Association for Colleges and Schools Commission on Colleges (SACSCOC). Financial aid for online students is available.
---
University of Toledo
If you're looking for an associate degree in network administration with high recognition from the information technology industry, you must consider UToledo's Associate in Computer Network Administration program! Students learn about networking fundamentals, operating systems management, networking operating systems support, and network infrastructure.
Students are prepared to earn multiple professional certifications, too, from Cisco, Microsoft, and CompTIA. The associate in network administration degree comprises 60-61 credits spread over four semesters. The online associate in computer networking degree program may have a strong emphasis on technical skills, but transferable skills via liberal arts courses are also encouraged.
Admission into the associate in network administration program requires a high school diploma, minimum. Financial aid is offered at UToledo per the University System of Ohio's policies.
---
South College
The Associate of Science in Network Administration and Security program emphasizes the acquisition of know-how about the installation, maintenance, and support of network systems in small and large configurations. The online associate degree program also has courses in social sciences, humanities, and math, as well as business management, resulting in a well-rounded education in computer system administration.  
Students in the associate in network administration program will be prepared to earn industry certifications from Microsoft, CompTIA, and Cisco, too. In an industry where professional certifications have high value toward success in network systems administration, it's an excellent start.
Student success in earning the computer networking degree is also assured via academic support and financial aid, among other student support services. Graduates who earn the Network Administration and Security degree are well-versed in network security, computer system installation and maintenance, and other skills.
South College is recognized by the Southern Association of Colleges and Schools Commission on Colleges (SACSCOC).
---
Cambridge College of Healthcare & Technology
The Associate of Science in Computer Networking program at Cambridge Health is among the best online associates in network systems administration programs because of its holistic approach. Students gain the theoretical framework and practical skills of computer networking and its management, from installation and operation to troubleshooting. The fundamentals of operating systems, computing devices, and computer networks are covered extensively.
Students earn an associate in network administration and computer networking degree in 75 weeks. Students not only gain professional skills in network systems administration but also prepare for professional certifications. Many become network technicians, too.
The courses in the online network administration degree include an introduction to information technology and network and security administration. This is a well-rounded computer networking degree program, too, with liberal arts.
---
Iowa Central Community College
With the Associate in Applied Science in Computer Networking Technology degree from Iowa Central, you can be in high demand in the information technology industry! Students in the computer networking online program learn the know-how in the installation and operation of LANs and other types of computer networks.
The online associate degree program also covers Internet connections, Cisco router certification, and network protocols. Earning an associate in network administration means higher chances of passing the professional certification exams.
Full-time students can earn a computer networking degree in two years. The 62-credit online network administration degree covers the fundamentals of network security, routing and switching, and network design and documentation.
Financial aid is also available at the community college.
---
DeVry University
The Associate in Network Systems Administration degree from DeVry is an excellent foundation on which to build your career as a network systems administrator! Students get ready to build and maintain a wide range of network systems in the pursuit of the online associate in network administration degree. While it's offered as an online associate program, students may also choose the blended format in earning the network systems administration degree.
Students can earn their Cisco Certified Network Associate (CCNA) and other industry certification after earning the associate in network systems administration degree, too. This can be earned in under 24 months, too, and the curriculum covers wired and wireless communication, intermediate information technology, and security management.
---
National Park College
The Associate of Applied Science Degree in Computer Information Systems – Networking Emphasis program at NPC covers a wide range of topics, from information systems security to MS Windows Server OS. As an associate of applied science degree, its students can immediately apply their network systems administration know-how immediately after graduation.
Note that some credits/courses in the online associate program may not transfer to bachelor's degree programs. The computer networking degree concentration courses include the basics of computer information systems and liberal arts courses.
You can find work as a network administrator, network technician support, or Windows Server administrator with an associate's degree. Financial aid is available, although it must be said that NPC has among the most affordable tuition rates in Arkansas.
---
Pikes Peak Community College
PPCC's Associate of Applied Science in Computer Networking program is an online associate program with a four-semester design. With financial aid available, it's also among the most accessible network systems administration degree programs.
The associate of applied science program prepares students for multiple professional certifications, too, such as the Cisco Certified Network Associate (CCNA) credential. This is a 61-credit online network administration program with courses in local area networks, networking fundamentals, network security fundamentals, and network operating systems.
---
Rasmussen University
The Associate in Network Systems Administration program at Rasmussen has an 18-month average time to completion, but your actual completion depends on your pace. Students complete 25 courses in network systems administration and earn 90 credit hours.
The online associate program covers topics in systems analysis and design, among others, and prepares students for network systems administration industry certifications. Credits earned can be transferred to bachelor's degree programs in network systems administration and other related fields, too.
---
Dakota State University
Dakota State University offers an extensive program to take on various roles in digital security and IT positions. Its Associate of Science in Network & Security Administration online provides a set of general education courses, core studies, and electives to supplement you with information system basics. The program also places emphasis on cybersecurity and network testing.
As part of the 60-degree program, you'll be introduced to online operations, operating environments, and the basics of computer science. You'll also deal with fundamentals in cybersecurity and how to securely manage information systems.
DSU's online facilities are unlike any other. Aside from the video conferencing platforms, the university offers online laboratories for a hands-on experience even while staying at home. Sharpen your skills by working on actual configurations and exploring different network setups.
After completing the program, you'll surely be equipped with the skills necessary to excel in the IT industry. Pursue roles like Systems Analyst, Network Developer, or System Administrator. If working right away isn't for you, you may continue to a Bachelor's degree and open more opportunities after graduation.
---
Charter College
Charter College offers ease and convenience while being enrolled in its online programs. Charter's online Associate of Applied Science in Computer Networking Systems allows you to take all the subjects from the comfort of your home. Learn the fundamentals of system installations, network configurations, and troubleshooting to jumpstart your career in the IT field.
With this program, you'll be able to take up classes in cloud computing, windows server administration, and technology infrastructure. Get the chance to assess existing networks and check for vulnerable areas. This will help you sharpen your analytical and problem-solving skills while learning proper documentation procedures, which is vital when working in entry-level IT roles.
Unlike the usual 2-year programs, you may finish this associate's program in as fast as 15 months. While the program is 100% online, you can get quality training and instruction with the college's dedicated faculty.
After completing the curriculum, you may take up various certification exams to help you qualify for higher IT positions. The program comes with courses that'll make you eligible for certification in Desktop Pro, Client Pro, and Linux Pro. You may also apply for a Bachelor's degree after graduation.
---
St. Petersburg College
Start your career in computer networking through St. Petersburg College's online Associate of Science in Networking Technologies. Gain a solid foundation in network administration and the fundamentals of managing operating systems. The 2-year fully online allows you to take up courses while working or managing a household.
The program comes with two sub-plans to choose from. You may pursue the Network Infrastructure track, where you'll be introduced to the basics of networking, routing, and system implementation. Here, you'll take up a course in Cisco Network Security, which will allow you to take up a Cisco Certified Specialist certification.
On the other hand, you can choose the Enterprise Cloud Computing sub-plan, where you'll focus more on information storage and cloud services. With this path, you'll be exposed to the Structured Query Language (SQL), which allows you to be proficient in database creation and programming.
St. Petersburg's online program offers an excellent pathway to brighter IT opportunities. After finishing the associate's degree, you'll be eligible to apply for certification in various programs like CompTIA Network+ or Cisco Certified Network Entry Technician (CCENT). If you plan to proceed to a 4-year program, you may take up a Bachelor's degree in Technology Development and Management at SPC.
---
Best Online Associates in Computer Science Degrees
---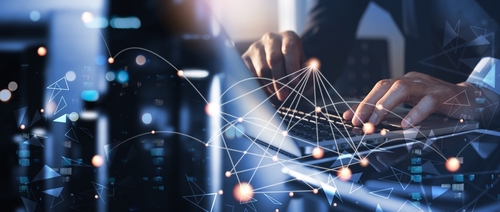 Computer Networking: Definition, Types, and Evolution
Computer networking refers to the study of the ways that a set of computers can be linked into an effective and efficient system that can share data and promote information exchange. The connected computing devices, such as desktops, laptops, and mobile devices hooked into servers, communicate with one another. Best Online Associates in Computer Science Degrees
Many computer networking systems include an ever-expanding, ever-evolving array of Internet of Things (IoT) devices, including audiovisual systems and smart appliances.
The more complex the network systems, the more there's a need for a professional with extensive network systems administration know-how! With nearly every computing device connected to a computer network – a computer without a network connection is little more than a digital typewriter – network administrators are in high demand, too.
How Do Computer Networks Work?
Students in associate in network administration and computer networking programs learn the fundamentals of computer networks, including their operations. Computer networks consist of a series of interconnected specialized devices like routers, switches, and access points.
Switches connect computers, servers, and other devices to computer networks in homes, offices, and other facilities. Access points are a type of switch that connect these devices to computer networks without using cables. Routers connect multiple computer networks, such as your home device to the Internet while also providing security of information.
What An Online Associate in Computer Networking Program Is All About
Associate in computer networking or network administration degrees typically cover the technical fundamentals of computer networks and their installation, operation, and upgrades. These can be offered in three major types – an associate of arts, an associate of science, and an associate of applied science.
Admission Requirements
There's a wide variation in the admission requirements among online associates in network administration degree programs, particularly in terms of academic performance and potential. But a high school diploma or GED equivalent, standardized test scores, and personal essays with letters of recommendation are common.
Average Time-to-completion
While two years of time-to-completion is typical among online programs offering computer networking degrees, many offer part-time enrollment resulting in longer completion times. You may also earn an online network administration degree in under 24 months, or four semesters, through accelerated programs or by transferring college-level credits.
Curriculum and Courses
Students in online computer networking and network administration degree programs must have strong math and science skills!
Computer networking degree online programs also emphasize good programming skills, abstract thinking, and critical thinking in tackling these courses.
Introduction to Computer Applications
Students learn basic computer terminology, PC system components, and file management, as well as more advanced features of office application software.
Network Security
As part of effective computer system administration, students learn about network security for wired and wireless computer networks. Network forensics is also introduced.
Fundamentals of Computer Networking
Students gain the know-how of installation and operations of LANs. WANs, and the Internet, as well as the OSI model networking media, routing and switching, and TCP/IP.
Network Operating Systems
The UNIX and Microsoft operating systems, as these are used in LANs and WANs are discussed in depth.
Systems Analysis and Design
The course tackles the underlying principles of network management through the design and analysis of information systems. Students are required to create diagrams and documents.
Learning Technology
Online programs offering computer networking degrees use a specific learning management system (LMS), such as Canvas, Blackboard, and Moodle. Online students and their instructors use the features and functions of the LMS in conducting the learning activities connected to the program of study.
Internship and Practicum Requirements
Since network systems administrators possess technical skills with real-world applications, online students in programs offering computer networking degrees must also have real-world experiences! This is possible through internships and practicums in local companies and other organizations with networking systems in place.
Practical Skills Acquired
To be a successful network administrator, you must possess the following technical and transferable skills.
Hardware and Software Installation
You must be able to identify hardware and software requirements in networking systems and then install, operate and maintain them.
Network Management Skills
Your technical skills in network systems administration must cover the whole gamut, from network security to user support. You may be asked to provide workstation support for employees, for example.
Problem-solving Skills
While network systems are designed for smooth and stable operations, everything that can go wrong will go wrong at some point. This is where your problem-solving skills come in, and it's perhaps among the most important skills in computer networking administration.
Communication Skills
Network systems administrators must deal with both IT professionals and non-IT individuals in their daily tasks. This means effective communication skills are of paramount importance, too, in effective network management.
Multitasking Skills
With numerous applications, subsystems, and users in computer networks, a network systems administrator must be able to give attention to multiple issues and tasks simultaneously.
Tuition and Financial Aid
While the salaries are high for graduates of computer networking degree online programs, their cost of education is accessible! Not only do public colleges and private universities offer federal financial aid (FAFSA), but these institutions also have institutional financial aid.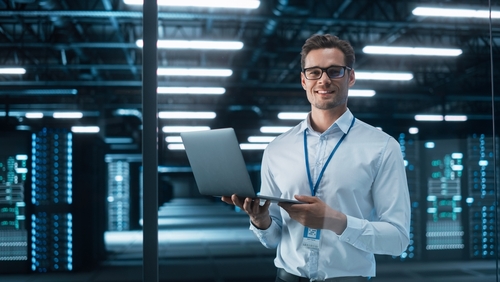 Prospects for Graduates of Associate in Computer Networking Programs: Careers and Salaries
Employment in the IT sector has never been better in 2022! Network managers and similar professionals with an associate degree in computer networking or network systems administration will find plenty of job opportunities as the IT industry recovers.
Network Administrators ($80,600/year)
Computer and network administrators are responsible for the steady and stable operations of computer networks and systems on a day-to-day basis. System security is of crucial importance in their jobs, too.
According to the Bureau of Labor Statistics, employment among network systems administrators will grow by 3% in the 2021-2031 decade.
---
Computer Network Support Specialists ($62,760/year)
The main duties of computer network and computer support specialists are to provide direct support to users of computer networks. Their extensive knowledge of information technology makes them valuable employees in every organization with computer networks in place.
---
These professionals create websites according to the client's specifications, particularly in terms of user responsiveness, pleasing design, and SEO purposes.
---
Computer Systems Analyst ($99,270/year)
These professionals are well-versed in getting maximum performance from computer systems and, thus, work with computer network architects to achieve the goal.
Frequently Asked Questions
What are the types of Computer Networks?
While pursuing an associate in network administration or computer networking degree, you will become conversant about the four major types of networks.
Local-area networks (LAN)
This is a type of computer network consisting of multiple connected devices located in a single physical location. Its size, however, can be as small as a home network or as large as an enterprise network with hundreds of devices and users. Wired and wireless LANs are also common.
Wide-area networks (WAN)
A WAN is a computer network that covers a large physical space or geographical area with multiple LANs connected to it. Large organizations, such as corporations and government offices, use WANS to connect multiple worksites and remote employees, data centers, and suppliers. These users access the WAN and its information and run applications on it.
WANs have physical connections via cellular connections, leased lines, and satellite links, among others.
Enterprise Networks
This is a type of computer network used by large organizations, or enterprises, with unique requirements. Enterprise networking professionals must design every network with scalability, security, and robustness in mind. Network engineers and operators must be skilled in design, maintenance, and upgrades.
Enterprise networking professionals connect these networks by using both LAN and WAN technologies.
Service Provider Networks
Also, a type of computer network but with simpler connectivity using WAN technology, service provider networks offer Internet and cellular connectivity services to consumers.
Programs offering network administration degrees provide theoretical and practical insights into the inner workings of these computer networks.
What are the challenges of Network Administration?
Contemporary computer networking is an ever-evolving field, thanks mainly to the fast obsolescence of information technology. Students enrolled in associate in network administration programs must be aware of the issues and challenges that come with the constant evolution.
Professionals in network systems administration face these challenges:
Scalability of hardware and software components to ultra-high speeds
Effectiveness of web technologies for user interactions
Threats to network security components, including privacy protection
Meeting the increasing demand for wireless connections
Due to the ever-evolving field, it isn't surprising that the curricula of programs offering network administration degrees are also ever-evolving! With every significant change in networking technologies, associate degree programs must also change their philosophy, approaches, and courses.
Is an online Associate degree in Computer Networking worth it?
Yes! Not only will it open doors of opportunities in lucrative entry-level jobs in the IT industry but it will also lead the way toward professional certifications and a bachelor's degree. Career advancement opportunities can follow.
What are the best industry certifications to earn?
We suggest CompTIA A+: A, CompTIA Linux+: A, CompTIA Network+, and CompTIA Cloud+: A certifications. But don't limit yourself either to these certifications, as there are plenty of others, too.
What Bachelor's degrees can you earn after an Associate degree in Computer Networking?
Look into IT network administration, network cybersecurity, and software development.
How can you choose the best online Associate in a Computer Networking program?
Do a school search and look at school rankings since these will narrow your choices to the best online programs. But be sure to check accreditation, cost, program format, and student support services, too, in detail before making your final choice.
Is an online degree credible?
Yes, it is! Accredited online degree programs are increasingly becoming accepted, even valued, by employers because these are just as challenging as their on-campus counterparts.
Key Takeaways
An online Associate in Computer Networking or Network Systems Administration degree is an excellent key to establishing a career in the IT industry.
Being updated about the ever-evolving IT technology is a must for professionals.
---
Additional Resource: