Find Your Perfect School
Premium Schools is an advertising-supported site. Featured or trusted partner programs and all school search, finder, or match results are for schools that compensate us. This compensation does not influence our school rankings, resource guides, or other editorially-independent information published on this site.
With computer programming being the brains behind contemporary life, there will always be a place for holders of online associates in computer programming degrees! Indeed, computers and their benefits – the Internet and its Information Highway, the basics of modern life from banking to smart homes – are possible because of computer programming.
While computer programming is often seen as limited to software development, it isn't! While pursuing an associate degree in computer programming, your eyes will be opened to the amazing applications of computer programming, and you can qualify as a computer support specialist. Many of these applications are even taken for granted because these are part of the fabric of modern life.
Quick audio summary:
Among the ways that you can use your programming skills to make the world a better place include:
Building computers that connect humans and machines;
Delivering basic services by the government;
Engaging in web development and design activities that allow the Internet to reach a wider audience and deliver better services;
Enable businesses, nonprofit organizations, and other groups to achieve their goals;
Of course, your proficiency in programming languages and other technical and transferable skills are your ticket to lucrative jobs in the information technology sector!
---
Best Online Associates in Computer Networking Degrees
---
Quick Summarization:
Earning an associate degree in computer programming is the fastest route toward becoming a gainfully employed computer programmer! In only two years (or less), you can earn an online associate degree that will open doors of opportunities for other equally rewarding careers, such as a software developer or a web developer.
Even with artificial intelligence and machine learning in the picture, computer programming will still be valuable and useful in the future. The trick for computer programming professionals is to make themselves even more relevant in a world where automation brought by artificial intelligence becomes increasingly in demand.
Click a School Name, Jump to it!
---
Methodology
Explore our list of the best Online Associates in Computer Programming degrees that all stand out with these program features:
Flexible class options are available for Online Associates in Computer Programming students, owing to the 100% online or blended classes,
The Online Associates in Computer Programming curricula highlight the fundamental yet most up-to-date theories, principles, and other facets of the discipline, as may be professionally applied to a variety of settings,
The online or hybrid instruction is conducted on a Learning Management System that encourages engagement and experiential learning to ensure graduates' readiness and competence in the workplace,
Transfer Path programs for an easy transition to four-year Computer Programming programs,
The classes are facilitated by academic experts who specialize in Computer Programming,
A selection of financial assistance options are offered to associate degree learners,
Accreditation was granted by agencies that have set the standards for academic excellence in the delivery of this program,
Received positive reviews and feedback from industry organizations, students, and alumni
Visit our Methodology page for an in-depth look at our associate's program ranking process.
---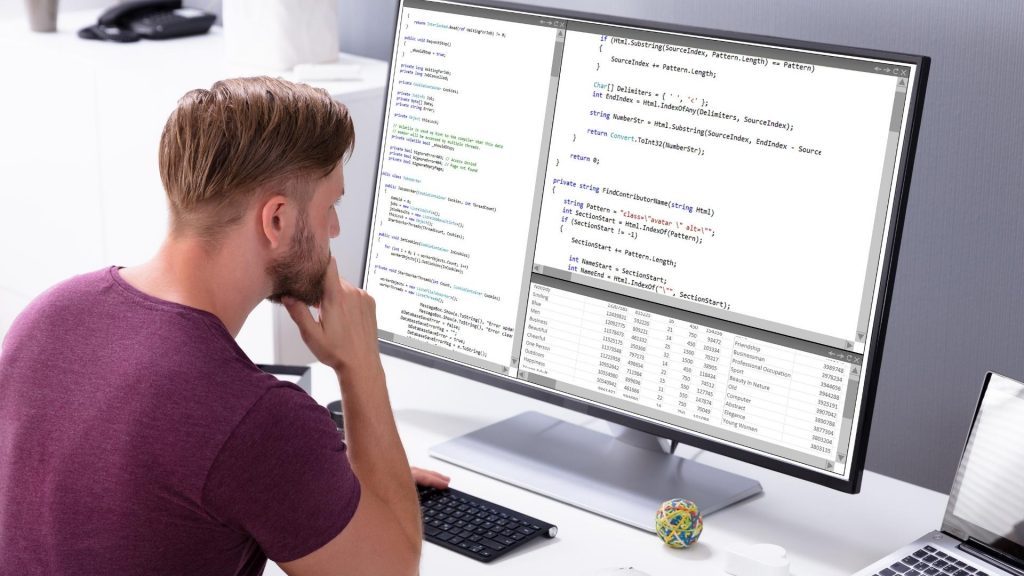 Computer Programming Online Associate Degree Programs
Southeast Technical College
The Associate of Applied Science (AAS) – Computer Programming program at Southeast Tech has a 62-credit curriculum that prepares students for jobs involving computer applications, the Internet, and local area networks. Graduates of the online associate degree program are known for their contributions toward increased organizational efficiency.
Students in the associate degree in computer programming program learn the fundamentals of integrated development environment applications, object-oriented programming languages, relational databases, and database management systems. The AAS in Computer Programming program also emphasizes professionalism, including communication, collaboration, and critical thinking skills in the workplace.
The associate degree in computer programming can be earned full-time or part-time. The online courses in programming languages include HTML, PHP, and MySQL. Graduates who earn an associate degree in computer programming can find immediate employment, such as software developers.
Students of the associate in computer programming program are eligible for financial aid, including the full-ride scholarship of Build Dakota.
---
Seminole State College of Florida
Credits earned in the Associate in Science in Computer Programming and Analysis program at Seminole State College can be transferred into a bachelor's degree program in information technology. Typical students are keen learners of systems analysis, coding, and simulations in building information technology solutions.
Seminole State is among the best places to earn an associate degree in computer programming because of its affordable tuition, small class sizes, and high job placement rate. The seamless transition from an associate degree to a bachelor's degree at either Seminole State or the University of Central Florida makes for an excellent reason as well. Students can choose from the programming, simulation, and web development tracks.
Students gain workplace-ready technical skills via online courses in the 60-credit program offering an associate degree in computer programming. Network concepts and operating systems, web programming, and systems analysis and design are a few examples.
---
St. Petersburg College
The fully online program allowing students to earn an associate degree in computer programming also prepares students for the Oracle Java Certified Associate industry certification exam. The certifications that the degree in computer programming prepares students for are Oracle Java Programming Associate SE 8 and Oracle Java Programming Certified Junior Associate (IZO-811).
Students in the Associate in Science in Computer Programming and Analysis degree program develop technical skills in several programming languages used in the information technology industry. The associate in computer programming curriculum consists of online courses in computer operating systems, computer and information technology concepts, and web foundations. There are multiple courses in Java and C# programming and data management.
Students must complete an internship to earn an associate degree in computer programming.
---
Minnesota State Community and Technical College
M State's Associate of Applied Science in Computer Programming program trains students in creating effective, efficient, and responsive computer programs in various programming languages. The intensive training in the AAS in Computer Programming program reflects M State's philosophy of a combination of gainful employment and advanced education.
Students learn about computer information systems and computer software via online courses in the 60-credit associate degree in computer programming. The minimum requirements are one operating system, database management system, and command-level language, among other programming languages.
---
University of Toledo
UToledo's Associate in Programming and Software Development program prepares students for work as computer programmers, software developers, and data management professionals. But it's also an exceptional choice for pursuing a bachelor's degree in software development and other related fields, thanks to credit transfers.
Students in the associate in computer programming degree program have easy access to academic advisors and student coaches, as well as several student support services. Online tutoring, library, and IT help desk are a few of these services.
The 60-credit degree in computer programming consists of a sequence of online courses that build on the knowledge and skills. C family programming, network technologies, and application programming, among other computer science topics, are discussed.
---
Hinds Community College
The two-year Associate in Applied Science in Computer Programming Technology degree program trains students for well-paying entry-level jobs in computer programming and related occupations. Many students also want to earn the AAS in Computer Programming Technology degree for career advancement purposes.
Transfer credits are also possible from the associate degree to a bachelor's degree in computer science, information technology, and other fields. The associate degree in computer programming technology features online courses in Java programming language, systems analysis and design, and database manipulation.
---
Santa Monica College
The Associate in Science (AS) – Computer Programming degree program at SMC consists of 27 credits of core courses in addition to the general education courses. The curriculum has a broad coverage of computer science topics, including operating systems fundamentals, computer systems, database theory, and programming languages. Online learning is facilitated by hands-on training in computer programming and cloud computing.
SMC is also a community college recognized as California's #1 transfer college. This means holders of their associate degree in computer programming can transfer credits earned to bachelor's degree programs at the University of California, among other institutions.
---
Florida National University
FNU's Associate of Science in Computer Developer program requires students to complete at least 60 credits to earn a degree in computer programming. The curriculum's integrated design incorporates multiple disciplines, from programming languages and web design to information technology, for a well-rounded education.
The core computer programming courses include graphic design, web programming, database management systems, and networking essentials. Programming courses cover basic visual, C programming, and advanced programming. Uniquely, there's an animation for the web course.
---
Cincinnati State Technical and Community College
Cincinnati State's Associate of Applied Science Computer Programming and Database Management – Computer Software Development Major program has an ultra-specific focus. The online Computer Software Development Major focuses on software development and computer operating systems using multiple programming languages. C programming, Java programming, and Python-based object-oriented programming are covered.
The computer programming program also has online courses in systems analysis and design, web application development, and database design. When students earn the AAS in Computer Programming degree, they are proficient not just in writing computer programs but also in the design, development, and maintenance of database management systems and operating systems.
Students can also transfer credits toward advanced degrees and seek industry certifications. They must complete an internship to earn an associate degree in computer programming.
---
Atlantic Cape Community College
This is a 60-credit Associate in Applied Science in Computer Programming degree program with a strong emphasis on programming languages, particularly C++ and Visual Basic. Other online courses are in systems analysis and design, as well as general education and elective courses. 
Graduates who earn the degree are qualified for entry-level positions. Students develop transferable skills, too, including communication, collaboration, and critical thinking skills.
---
Moberly Area Community College
Moberly Area Community College offers a comprehensive curriculum that produces top-notch computer programmers. Its Associate of Applied Science in Information Technology-Programming will teach you basic programming and other computer science courses. With this degree, you'll be able to cultivate skills in research, data analysis, and troubleshooting.
Moreover, learned the basics of Information Technology while being introduced to data networks and various operating systems. Be equipped with knowledge in cybersecurity, which is very useful when working in big companies with sensitive data.
Aside from acquiring sufficient programming knowledge, the degree comes with general education courses to produce a well-rounded graduate. Build your communication skills through a course in Public Speaking while sharpening your analytical skills through math subjects.
The 100% online degree may be completed in two years, depending on your pace. After finishing the program, you'll be qualified to take on entry-level roles in the tech field. Since the curriculum comes with accredited courses, you may also apply for different certifications like a+ and Cisco CCNA. You may also opt to continue to a four-year degree.
---
Daytona State College
Begin your career in computer programming through Daytona State College's online programs. Its Associate of Science in Computer Programming provides an extensive curriculum covering foundational and program-specific courses. These are vital in providing extensive computer knowledge and programming skills for an industry-ready graduate.
Here, you'll be exposed to coding, testing, and analysis. You'll also get the chance to develop and test your own computer program and learn different data evaluation methods to improve your work. Additionally, the program strongly emphasizes teaching computer languages such as Visual Basic and C++.
After completing the program, you may choose to either work or continue your education. You'll be qualified to take on other computer-related associate's programs in Daytona or move forward with a Bachelor's degree. You may also take certification exams in Oracle Java or as a Microsoft Office Specialist (MOS).
If you choose to start your career in the field, you may work as a computer specialist, programmer, or application developer.
---
Limestone College
Limestone College believes in offering professional and academic growth. That's why it has designed its Associate of Arts in Computer Science – Programming program to mold students professionally while equipping them with the right theoretical knowledge and relevant skills.
The 62-credit curriculum touches on several general education and competency courses related to programming. Take up courses that will introduce you to the study basics of computer science, networking fundamentals, and various operating systems.
Here, you'll be able to develop creative skills and be pushed to design unique solutions to various programming challenges. Be exposed to different languages like C# and internet programming. After graduation, this will help you become a successful software analyst or application developer.
You may enroll anytime since Limestone's online program is open throughout the year, so you don't have to wait for admission dates. Additionally, you'll have the flexibility of taking your courses any day of the week. This is perfect if you're working and taking the program with prior responsibilities.
---
Check this out: Best Online Associates in Computer Science Degrees
---
Computer Programming: Definition and Evolution Through the Years
Understanding computer programming starts with an understanding of computer programs – what they are and what they do. A computer program is a group of instructions written as a sequence and with a specific computer programming language. Each computer program also has a specified task that the computer will perform.
Also known as computer software, a computer program can be as simple or as complicated as the computer programmer makes it. The instructions, also known as program source code, can then be as short as two lines or as long as two million lines or more.
Think of computer programming and the programming languages used as the brains behind computer systems. Without them, a computer is nothing but a dump box.
Definition of Computer Programming
With that said, computer programming is the process of writing computer programs for computing systems and devices. Computer programmers must write computer programs that can be operated as designed and can deliver specific computing results.
Programming Languages
Every computer programmer who has an associate degree in computer programming has mastered the fundamentals of multiple programming languages used in writing computer programs. The most common programming languages and their uses are the following:
Java – Enterprise application development
R- Data analysis
C and C++ – Operating systems and systems tools
Python – Artificial intelligence and machine learning
PHP – Web development
SQL – Data management
JavaScript – Interactive web development
Every computer programmer can choose to be an expert in two or more of these programming languages through professional certification and training, even advanced degrees.
Uses of Computer Programs
The advantage of an associate degree in programming is that computer programs have a wide range of applications in practically all fields of human activity! Computer programs are used in the following ways:
Conducting business and official activities, including communications and information exchange, such as the use of the Internet and MS Office Suite
Developing special effects and graphics
Performing medical procedures like ultrasounds and x-rays
Communicating with others via smartphones
Tasks Involved in Programming
In the pursuit of an associate degree in computer programming, students learn about the wide range of tasks involved in the creation of computer programs. These include testing and debugging, maintenance of the source code, build systems implementation, and derived artifacts management.
In many ways, computer programming is part of software development. But computer programming is different from software engineering, a combination of software development practices and engineering techniques.
Becoming a productive computer programmer has its challenges, particularly as an associate degree in computer programming has a STEM-heavy curriculum. But the tasks of prototyping, coding, debugging, documentation, integration, and maintenance are learned over a two-year period, meaning these are technical skills that can be learned with study and practice.
The Future of Computer Programming Jobs
The future of computer programmers, software developers, and web developers are in constant flux. But an associate degree in computer programming is still the way to a bright future in the computing industry. The reason: While new computing technologies will change the computing landscape, these professionals will adapt by changing how they work!
The bottom line: Go for a computer programming associate degree, and you will find gainful employment, whether as an employee or a freelancer.
What to Expect from Online Associate in Computer Networking Programs
Every online associate degree in computer programming program covers the fundamentals of coding, from the design and development of computer programs to their maintenance and upgrade. Note that online students must comply with the technical requirements, including computer technical specifications, to keep up with the programming courses.
Admission Requirements
The typical associates in computer programming programs require a high school diploma or GED equivalent with a minimum GPA. Many programs also have additional admission requirements for consideration, such as standardized test scores with minimum scores and test placement scores.
Prerequisite subjects, such as mathematics and English composition, may be required. Letters of recommendation and personal essays are also common. But personal and/or virtual interviews are up to the school's discretion, usually as a deciding factor.
Average Time-to-completion
Students generally take two years to earn an associate degree in computer programming with the assumption of full-time study and compliance with the sequential order of courses. But there are a few online and on-campus computer programming programs that allow the transfer of credits or part-time enrollment or with an accelerated format. This means longer or shorter time-to-completion than the average two years.
Curriculum and Courses
Online students tackle not just core computer programming courses but also general education and elective courses. Most courses and corresponding credits can be transferred to bachelor's degree programs. But be sure to work with an academic advisor to determine the best academic pathway if you're planning on pursuing advanced degrees after completing an associate degree.
Mathematics for Computer Programmers
Effective math skills are the foundation of success among computer programmers. Calculus, statistics, and discrete mathematics are among the math courses in computer programming degree programs.
Foundations of Computer Programming
Students learn the fundamentals of computer programming, such as code statements and expressions in programming languages.
Web Development
Students learn about the design, development, and functions of websites in a web development course. Full-stack web applications are discussed, and they can be followed by a project where students build their own websites.
Database Systems and Management
Data management is part of the responsibilities of computer programmers, and thus, students learn the basics of database systems management in this course. Common topics include database diagramming tools, relational databases, and data warehousing.
Java Programming
Known as the foundational software programming language, the Java program is a staple in associate degrees in computer programming programs.
Game Development Programming
Hardware and software techniques, social media and information visualization, and visual analytics are a few of the topics covered in a typical game development course.
Cybersecurity
With most computing devices connected to the Internet, cybersecurity is a foremost concern among consumers and computer programmers. No wonder then that the best associate degree in computer programming programs has it covered.
Online Learning Technology
Online students get the best of online education while earning an associate degree in computer programming, thanks to the wonders of Internet technology! All online associates in computer programming programs have a specific learning management system (LMS), such as Blackboard, Canvas, and Moodle, as the "meeting place" for students and instructors.
Internship and Practicum Requirements
Online students in associate in computer programming programs may also be required to meet internship or practicum requirements to earn the degree. The hands-on training in a workplace environment not only provides students with real-world exposure to the challenges of computer programming but also allows for networking. Many internship sites even offer entry-level employment to their interns!
Desirable Workplace-Ready Skills and Traits
Computer programming students must consciously decide to acquire technical skills that will make them more competitive in the job market. But it's also important to develop transferable skills that you can apply whenever, wherever!
Programming Skills
Proficiency with multiple programming languages is a given! But computer programmers don't have to learn every single programming language either.
Willingness to Learn
With the ever-evolving computer technology, fast obsolescence is always an issue! Computer programmers must then be open to learning new concepts and applying them to diverse situations.
Analytical Thinking Skills
Computer programmers must manipulate and manage complex codes, and these actions demand good analytical thinking skills. Patience is a virtue, too, since coding issues can be buried under thousands of lines of code.
Problem-solving Skills
Keep in mind that computer programs are often created to address an issue, and thus, it's important to develop problem-solving skills alongside critical thinking skills.
Attention to Detail
Even a single incorrect line of code can crash a carefully crafted computer program! Computer programmers must then have attention to detail to prevent mistakes from overwhelming them.
Concentration Skills
Computer programming isn't for the faint of heart because it demands long hours spent on coding and troubleshooting various issues. The ability to focus is as important as attention to detail in work.
Collaboration Skills
Computer programmers work with other professionals, both IT and non-IT professionals, so the ability to work in a team is a must for success.
Communication Skills
Both oral and written communication skills are essential for success among computer programmers. The reason: They must not only collaborate with others but also present their ideas on paper and during oral presentations.
Tuition and Financial Aid
Online computer programming students agree that online education tends to be more accessible because there are fewer expenses for travel and incidentals. Furthermore, there are multiple financial aid options available for them, too! These include federal financial aid and institutional scholarships.
There is also third-party financial aid that students of computer programming programs can look into. Check out Google Lime Scholarship and the Adobe Research Women-in-Technology Scholarship.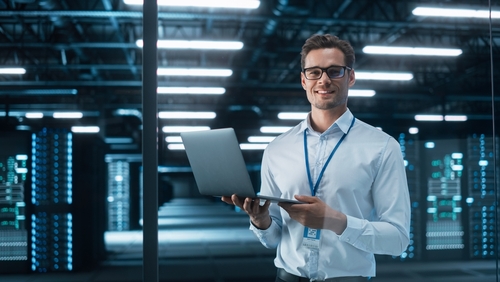 Careers and Salaries of Graduates of Associate in Computer Programming Programs
According to the Bureau of Labor Statistics, the projected employment of computer programmers for the 2021-2031 period is about 9,600 openings per year. While it's a 10% decline over the ten-year period, emphasis must be made that an associate in computer programming degree can be parlayed into other occupations!
Computer Programmers ($93,000/year)
Becoming a computer programmer is the more popular choice among graduates of associates in computer programming programs. Computer programmers write, modify and test scripts and codes that run software and other applications. Their job involves working with software developers and engineers, too.
Web Developers ($79,890/year)
Since computer programming degree programs have web development courses, many become web developers instead of computer programmers, too. Web developers create and manage websites, including overseeing their technical aspects, creating content, and testing forms and functionality.
The good news is that the projected employment of web designers is at 13% (2020-2030), according to labor statistics.
Programmer Analysts ($89,017/year)
Programmer analysts maintain intranets, websites, and software of their companies, as well as monitor networks for accuracy. Security protocols are also part of their job.
Computer Systems Specialists ($99,270/year)
Computer systems analysts study existing computer systems, identify issues, and design the necessary improvements. In doing so, they contribute to the organization's efficiency.
Computer User Support Specialists ($62,760/year)
Computer support specialists provide technical assistance to non-IT users of computer systems. Setting up and repairing computer systems are also part of the job.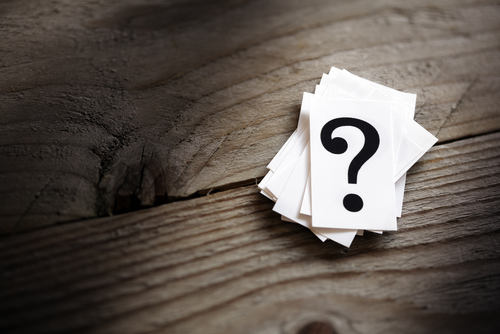 Frequently Asked Questions
Can you get a Computer Programming job with an Associates degree?
Yes! Many successful computer programming professionals started their computer science careers with an associate degree since it's an excellent foundation for technical skills. Many, however, pursue bachelor's degrees for advancement.
What are the best industry Certifications to earn?
After earning your associate degree in computer programming, you can pursue professional certifications to upskill. Check out AWS Certified Solutions Architect-Associate, CompTIA Security+, and Google Certified Professional Cloud Architect.
What Computer Programming organizations can you join?
Students in computer programming online programs will find mentorship, networking, and career planning opportunities in professional organizations. Look into membership at the International Association of Computer Science and Information Technology, Computing Technology Industry Association, and Association for Women in Computing.
How can you choose the best online Associate in a Computer Programming program?
The best computer programming online program should be accredited by a regional accrediting agency, provide exceptional student support services, and feature an integrated curriculum with a strong emphasis on coding and other related skills. Look into the financial aid options, too.
Is Computer Programming hard?
It has its fair share of challenges because computer programming demands good math skills combined with higher faculty thinking. But it's also a field of study that can be conquered with practice, patience, and perseverance.
Is an Associate's degree open to students without a background in Computer Programming?
Yes, most online associate programs in Computer Programming are open to fresh High School students. However, some institutions may require you to take pre-requisite subjects to introduce you to various computer science topics and concepts.
This is important in establishing a good knowledge in the field and ensures that you can keep up with the core courses offered in the associate's program.
What should prospective students look for in an online Computer Programming Associate's degree?
Before enrolling in an online computer program, you should consider certain factors. One important aspect of a program to check is its format. Since there are different formats available, even for online programs, choose one that suits your schedule and capabilities, especially if you're employed.
Aside from checking the curriculum and accreditation, you should also look at the cost and charges that come with the program. Choose a school that will give you your money's worth, and watch out for hidden fees in the fine print. Lastly, choose a virtual institution that provides good online student support.
Look for student services like an e-library, online counseling, career coaching, and job placement assistance.
---
Key Points to Ponder
Earning an associate degree in computer programming opens doors to diverse careers in the information technology industry, from computer programmers to web developers and digital designers. It's worth the time and energy!
Professional certifications and bachelor's degrees are post-associate degree options that will promote your career advancement.
---
More Info: Most Lucrative Computer Science Careers