Find Your Perfect School
Premium Schools is an advertising-supported site. Featured or trusted partner programs and all school search, finder, or match results are for schools that compensate us. This compensation does not influence our school rankings, resource guides, or other editorially-independent information published on this site.
With nearly 20% of the world's 7.8 billion inhabitants speaking the English language – and it's the most popular foreign language for study, too – individuals with online associates in English degrees will always be in demand! Plus, earning an associate in English degree from an online school is convenient, accessible, and affordable.
You can choose from various types of English degrees, too, not to mention the opportunity of tailoring your education to your specific interests. The choices include an associate of arts in liberal arts with an English concentration, an associate of arts in English, and an associate of arts in English with a creative writing concentration.
Quick audio summary:
But why stop with an associate degree in English? You can also earn a bachelor's degree in English to open opportunities for career advancement!
Both an associate's and a bachelor's in English, however, is a golden ticket to a wide range of career opportunities. While pursuing an English degree, online students will develop critical thinking skills, reading and writing skills, and research skills.
Your technical and transferable skills are valued by employers across diverse industries, from media and communications to education.
---
Quick Summarization
Prospective students to associate in English degree programs must possess strong reading and writing skills for academic success. General education courses combined with core courses develop both technical and transferable skills.
Individuals with associate degrees in English are qualified for entry-level positions in nearly every industry. After all, every organization will benefit from excellent communication between employees and management, vendors and investors, and stakeholders!
But since many employers prefer a bachelor's degree, associate in English degree holders should consider advanced education, too. Many online degree programs prepare students for a seamless transfer from an associate degree to a bachelor's degree in English.
If you want, you can also pursue a master's degree and a doctorate in English afterward. Their curricula are a continuation, albeit at a more advanced level, of associate degree programs curricula.
---
Schools That Made the List! Use these Quick Jumps or start scrolling!
Methodology
Becoming an English major doesn't limit you to a box of specific career paths. On the contrary, it opens doors to numerous opportunities for you in practically all industries! A proven trick to obtaining the best education and becoming a highly employable English degree holder is to pick an online associate program with these excellent features:
Coursework is delivered 100% online or in a blended/hybrid learning format to highlight flexible class schedules and attendance,
Features the fundamentals of English as a discipline in the coursework, preparing students for the bachelor-level education, if they choose to pursue such,
Promotes the learning of theories and applications involved of the discipline, equipping graduates with the competence required for entry-level work in the field,
Offers Transfer Pathways to provide students and graduates a seamless transfer to the bachelor's level in a partner college, should they decide to do so upon graduating from the Associate degree in English online program,
A Learning Management System is utilized to provide students an easy way to access their coursework online or use virtual tools and educational resources,
Taught by an excellent panel of instructors with extensive training and professional experience in the discipline,
Provides financial assistance options, including federal aid and scholarships, to qualified students,
Officially recognized by accrediting agencies that uphold the standards for associate's degree instruction,
Actively affiliated with organizations that advance English as a discipline, as well as the professions associated with it
Get an overview of our ranking process by visiting our Methodology page.
---
4 Best Online Associate in English Degree Programs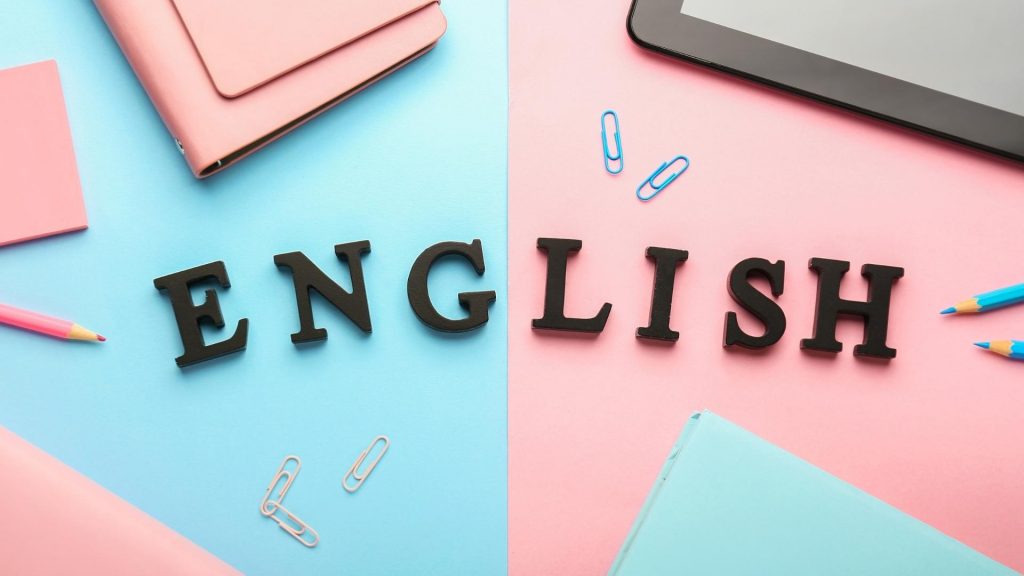 The school rankings of these online English degree programs were made in accordance with our methodology of choosing the best online degree programs. In the end, your choice of an online English degree program will be your responsibility and will be based on your personal preferences and circumstances.
Seminole State College of Florida
The online Associate in Arts (AA) in English – Creative Writing online courses prepare students for possible success as poets, novelists, and playwrights. This is among the best online associate in creative writing degree program because students are encouraged to find their voice!
Students not only earn a valuable associate degree but also master the English language including its complexities and subtleties. With its emphasis on creative writing, its students are empowered to use words to make a difference in the world.
But online students also gain practical skills in the course of the English degree program! Graduates can take their online degree and apply their learnings in multiple industries, from business to advocacy.
Students earn 60 credits in the associate of arts in English degree program. Most, if not all, of these credits can be transferred into a bachelor's degree in public four-year institutions in Florida. Students must work with academic advisors to determine the best program of study.
Seminole State has articulation agreements with several colleges and universities across Florida. Graduates of the associate of arts in English program enjoy a guaranteed transfer to the University of Central Florida, among others.
A demonstration of college-level English skills is required of students. This is achieved via six semester hours of coursework in English.
Since Seminole State is a public institution, your associate in English degree will be affordable. Students save as much as 50% on tuition in comparison with other state universities. Financial aid is also available for online students.
Seminole State College of Florida, a multi-campus public college within the Florida College System, has accreditation from the Southern Association of Colleges & Schools Commission on Colleges (SACSCOC). Associate and bachelor's degree programs are offered.
---
Tyler Junior College
The online Associate of Arts (AA) in English program has a curriculum that matches the first two years of a bachelor's degree in English. Graduates of the online associate in English degree program enjoy seamless transfer of credits into a four-year public college or university.
As students with advanced standing due to their associate degree, they enter as juniors. This means earning a bachelor's degree at a more affordable cost than if you started your freshman year in a four-year institution.
Since TJC is a community college, the cost of higher education is nearly half of the cost of private and public four-year institutions. Online students are also eligible for financial aid including federal aid.
The online associate in English degree program has a 60-semester hour curriculum. This consists of 44 hours of core courses and 16 hours of major courses.
The courses prepare students for their future educational and professional pathways. The emphasis is on skills development in creative writing, critical analysis and critical thinking, and communication.
The general education courses are divided into several categories including:
Mathematics
Life and sciences
Creative arts
Social and behavioral sciences
Students can transfer their general education credits into a bachelor's degree program.
TJC has articulation agreements with several four-year colleges and universities across Texas. Graduates are guaranteed a seamless transfer.
TJC's core courses for the English degree program enable students to create a solid foundation for liberal arts education. Students dive into the complexities of composition and the English language with several English major choices.
Student success is a big concern in the associate in English degree program. Aside from access to excellent online learning technology, students also have access to advising, tutoring, counseling, and library services.
Tyler Junior College is among the largest community colleges in the Lone Star State. The public community college is accredited by the Southern Association of Colleges and Schools Commission on Colleges (SACSCOC). Students choose from certificate, associate, and bachelor's degree programs.
---
NHTI – Concord's Community College
The online Associate in Arts (AA) in English program at NHTI encourages students to feed their unique passion, be it in creative writing or in world literature. The English degree program is also a transfer associate degree, meaning its credits can be transferred to a bachelor's degree program.
Graduates can transfer their credits earned to liberal arts programs in four-year colleges and universities. Many also choose to leverage their associate of arts in English degree for gainful employment.
While an English degree is a popular major for transfer, the online associate can also be a stepping stone for other liberal arts majors. Many of these majors, such as early childhood education, are also offered as online degree programs.
This is a two-year associate program designed for full-time study. Students earn 62 credits divided into 41 credits of general education courses and 21 credits of concentration courses.
English composition
Introduction to Literature
Introductory genre courses
Surveys in American or British literature
Shakespeare
Students must also choose from elective courses in humanities, mathematics, and social sciences, among others. These electives are designed to tailor their associate degree to their unique interests.
The series of courses prepare students for the challenging work of creating original ideas, opinions, and works. Students are also able to perform critical analyses of Western literature and culture.
Students may also enroll in the Communicating Mindfully elective as a capstone course. This also comes with a Mindful Communication certificate that can boost employment prospects.
This is a unique associate degree in English program, thanks to its practicum opportunities. Students can coordinate with their academic advisors to take advantage of hands-on learning experiences in various settings.
NHTI – Concord's Community College is a component of the Community College System of New Hampshire. Its accreditation is from the New England Association of Schools and Colleges (NEASC).
---
Midlands Technical College
Students who complete the academic requirements of the Associate in Arts (AA) in English program are well-prepared for careers in education, communications, and research.
But the associate degree should be complemented by relevant work experience and a bachelor's in English degree for career advancement.
The English degree program enables its graduates to transfer their concentration and general education credits into a Bachelor of Arts in English and other disciplines. Possible options include publishing, library science, early childhood education, and communications.
The core courses in the 61-credit English degree program prepare students for intensive research, critical analysis, and communication in the workplace. Students also have opportunities for seminar presentations and literary publications in magazines.
The core courses in the English degree program include:
English composition
Fiction
Survey of American literature
Creative writing
English literature
Special topics in English
The general education courses provide students with a well-rounded education covering liberal arts, science, and math.
Introduction to computers
General Psychology
Art history and appreciation
Probability and statistics
Graduates may also pursue teaching certification in addition to their bachelor of arts degree in English to become licensed teachers. Many also earn a master's degree to teach at institutions of secondary education.
With a BA in English, you can also earn a minor in business management. Indeed, there are so many options possible with an associate degree!
Midlands Technical College, a South Carolina public technical college, is accredited by the Southern Association of Colleges and Schools Commission on Colleges (SACSCOC). Its graduates enjoy seamless transfers to the University of South Carolina-Columbia.
Yet another excellent English degree program is offered by Ozarks Community College – it's Associate of Arts (AA) in English program. This is also a transfer program that prepares students for both gainful employment and a bachelor's degree program.
Check out the English degree programs of Allen County Community College (Associate of Arts (AA) in English) and of Front Range Community College (Associate of Arts (AA) in English).
---
Overview of Online Associate in English Programs
Online students in associate in English degree programs must be prepared for the academic challenges of pursuing the liberal arts-heavy degree. While an English degree may not be as mathematically-challenging as, say, an associate degree in engineering, it has its challenges.
Even a simple school search will reveal these academic challenges! Prospective students to online English degree programs must possess strong English communication skills from the first get-go. Like in all associate degrees, students must also develop their transferable skills while mastering entry-level technical skills.
Admission Requirements
Prospective students applying for admission into an associate of arts in English degree programs must possess at least a high school diploma. Many English degree programs have minimum GPA requirements, too, with particular emphasis on grades in English-related subjects.
Since the associate degree in English also has a particular emphasis on communication and creative skills, a demonstration may be requested.
Most associate degree programs, however, don't require letters of recommendation, resumes, and personal statements. These are common, if not de rigueur, in bachelor's degree programs.
Average Time-to-Completion
The typical associate of arts in English degree program has a two-year time-to-completion period, but it can vary based on the following factors:
Sequence of courses/program of study recommended
Part-time or full-time enrollment
Number of credits transferred and approved (e.g., from a prior associate degree with general education credits)
Online students in associate degree programs are usually able to learn at their own pace. This means being able to work on assignments on their own time provided that deadlines are met.
Be sure to check the maximum time-to-completion in whatever online associate degree in English program you're planning on enrolling in. You may only have four years, maximum, to earn the associate of arts in English degree.
Credits, Curriculum, and Courses
During your school search including looking at school rankings, you should take a closer look at the full curriculum of English degree programs. The combination of general education courses and core courses will determine their respective emphasis.
For example, Seminole State College's English degree program emphasizes creative writing. Georgia Military College's associate degree focuses on the mechanics of the English language.
Online students in associate degree programs typically earn 60 credit hours to earn an English degree. But the number of credits earned will vary based on the number of online courses and the academic calendar used (e.g., semester or quarter).
Reading and Writing for English Composition
The course teaches students about the best practices in reading and writing for exceptional compositions in the English language. Students also develop their skills in argumentative and expository writing using their critical thinking and analytical reading skills.
Introduction to Creative Writing
The topics in this course prepare graduates to contribute to the dynamic body of English literature through essays, novels, and prose. Students may also engage in analytical research into English literature and make presentations in workshops, seminars, and conferences.
Introduction to Linguistics
The course teaches students the principles and practices related to the intensive study of modern languages. The topics include the origins and evolution of the English language, as well as its social and cultural impact.
Survey of British Literature
Students explore British literature from specific periods, usually divided into eras like the Middle Ages and Romantic periods. Their cultural and historical contexts are also explored.
Critical Thinking and Composition
Many concentration courses in an English degree program prepare students for occupations that demand critical thinking skills. This course is foremost among them because of its emphasis on formal composition and critical analysis.
Survey of World Literature
Students explore the major works of literature from Asia, Europe, and Africa as well as the Americas from ancient times until the modern period. The course may also explore American and British literature in relation to world literature.
Introduction to Literature
English literature is such a broad discipline that students must first have an intensive introductory course to its range. Students are introduced to fiction and non-fiction works in English, and their themes and techniques.
Survey of American Literature
Students explore the literature produced in the United States including oral traditions. The works span the period from pre-colonial times to contemporary times, usually in a series of courses. Students learn about various trends and genres, as well as their socio-cultural milieu.
Shakespeare
No survey of American and British literature will be complete without an introduction to the works of Shakespeare! His works continue to profoundly impact literature, theater, and society.
History and Theories of Rhetoric
Students develop their skills in rhetorical analysis, criticism, and presentation. Literary theory is also emphasized along with the development of higher-level critical thinking skills.
Online Learning Technology
Since online students don't have to attend on-campus classes in an online English degree program, they must use digital technology. Online education has its challenges, too, such as the need for a stable Internet connection, but these are manageable in the pursuit of a useful associate degree.
Specific Technologies
Online programs use a wide range of digital technologies to deliver online courses and/or conduct online classes, among other activities. Online students who may have little skill in using the technologies may seek tech support from the program they are enrolled in.
The foremost technology is the learning management system, an online platform where students can access their learning materials. The platform also enables students to submit their assignments, take quizzes and tests, and participate in online classes. Their virtual participation includes recitations, meetings, and discussion forums.
Online students also benefit from the use of productivity and collaborative tools. These digital tools are designed to make their studies easier, such as the automation of certain manual tasks. But the academic challenge still remains!
Assessments and Evaluations
Online students pursuing associate in English degrees must also pass rigorous academic standards! Don't believe the hype that online programs are easy to fool, meaning cheating, plagiarism and other misdemeanors are rampant.
You will work just as hard for your English degree as if you're in an on-campus program. You will be evaluated based on your academic performance in these aspects.
Participation in lessons including lectures, recitations, and discussions
Submission of assignments including their quality and timeliness
Quality of reflective journals and portfolio
Performance in quizzes and tests
Don't even think about cheating and plagiarism as there are advanced applications to counter these academic misdemeanors. Besides, it isn't worth the effort considering that you're in an English degree program to learn!
Internship and Practicum Requirements
Online students may or may not be provided with practicum opportunities depending on the English degree program. But if you can find a practicum opportunity, go for it! Your English degree will be more valuable for it.
You will gain hands-on experiences in real-world settings, such as in publishing companies or social media organizations. These practical experiences will enrich your associate degree experience.
Technical and Transferable Skills
With online education in the pursuit of an English degree, students develop a wide range of hard and soft skills. Choose an English degree program that emphasizes a balance between these two skill sets.
Reading and Understanding Voluminous Works
Many think that pursuing English degrees is easy peasy because there are little few advanced STEM courses involved. But that's not the case at all!
English majors must have the patience and perseverance to read and understand voluminous works. Many of these works are also dense, meaning it takes hours of hard work to make sense of.
Editing and Proofreading Skills
With an English degree comes above-average editing and proofreading skills borne of consistent practice. Think of editing skills as muscle memory and it comes naturally, whether in your own writing or when critiquing authors.
Storytelling Skills
Yet another skill set that can be developed while pursuing an English degree is storytelling. You can tell engaging stories in print and in person, and it's a skill with numerous applications. Think of job interviews, client presentations, mass media communications, and social interactions.
Higher Thinking Skills
The beauty of an English degree lies in the strong emphasis on the development of analytical and critical thinking skills. These are among the most sought-after transferable skills for employers in diverse industries.
Creativity
Students in English degree programs are strongly encouraged to let their creative side shine through, even to think outside of the box. Creativity isn't just for writing poems and prose but also for making arguments and critiques.
Tuition and Financial Aid
The cost of higher education is a top concern because of the risk of overwhelming student loan debts. But online programs in community colleges are an excellent option for prospective students who want a quality education without crippling debt.
The National Center for Education Statistics confirmed that the average tuition and fees for a two-year associate degree are $3,564 every year (2018-2019) for all institutions. The cost varies depending on if the school is a public or private institution.
Online students are also eligible for financial aid in the same manner as their on-campus counterparts. Financial aid is offered as federal and state financial aid, institutional scholarships, and third-party grants.
The Value and Leverage of an Associate in English Degree
We've heard it before – an English degree isn't recommended for many reasons.
You won't gain practical skills so you're unemployable.
Your degree in English is worthless because writers aren't in demand (i.e., the starving artist stereotype).
You're wasting your time and money on an associate degree in English – unless you want to be a teacher.
Your online degree in English is such a generic arts degree that you won't stand out in the marketplace.
You get the idea.
Fortunately, there are plenty of holes in these arguments! You will find that an online associate in English degree has an immense value not just in the job marketplace but in society.
For one thing, English degree holders find work at nearly the same rate as those degrees in economics, political science, and computer science. This is because English majors possess – and are willing to learn more – in-demand specialized skills that most organizations need!
For another thing, many organizations actually prefer hiring employees from online liberal arts degree programs. The reason: Their transferable skills make them excellent employees – adaptability is, indeed, valued in the workplace.
The Multiple Values of an English Degree
Is an associate degree in English worth it? Yes, it is but high school students interested in pursuing an online English degree must also keep in mind that the choice is theirs!
You must ask yourself, "What does worth mean in my case?" If you think of worth in terms of return on investment, you may have second thoughts about it.
Yes, it's true that the entry-level paychecks for associate degrees in English holders aren't as big as other majors, the undergraduate degree itself isn't valueless. You will enjoy gainful employment with a combination of hard work, outstanding skills, and just a bit of luck.
If you think of worth in terms of personal fulfillment and professional success, you may well be a perfect fit for an associate degree in English. While in an English degree program, you're preparing for effective careers in a wide range of industries although it may not seem so initially.
Most organizations are looking for individuals with strong communication skills combined with critical thinking, analytical thinking, and problem-solving skills. Furthermore, these skills aren't tied to the ups and downs of the job marketplace, unlike careers in medicine and engineering.
Students interested in an English degree, particularly a bachelor's degree, may want to look into their possible careers. A few examples include:
Teaching in K-12 levels including early childhood education
Teaching the English language to non-native speakers
Writing books, as a self-published author or employed writer
Public relations and media communications
Social media management
Website content creation and management
Technical writing including grant writing
Creative writing, such as for scripts and plays
So, who says that a liberal arts degree, particularly an English degree, is a useless major? With such diverse opportunities, it definitely isn't!
The Ways to Leverage Your English Degree
Of course, your education is what you make of it! This is true for an associate degree in general and an English degree in particular. This is also true whether you have an online degree or an on-campus degree. In the contemporary higher education setup, associate degrees from accredited schools are accepted by employers.
With that said, here are tips for prospective students who want to earn an associate degree in English to leverage it early on.
First, begin with the end in mind! Determine your purpose for earning an English degree. You will then be able to take the right steps toward your goal.
Second, determine which aspect of an English degree will feed your passion. Perhaps you want to dive into creative writing or into the critical analysis of British and American literature.
Third, enroll in a short-term creative writing degree program while pursuing your degree in English. Not only will it boost your writing skills but it will also complement your online associate degree on your resume.
Fourth, develop specialized knowledge and skills, whether it's for creative writing or technical writing. At the very least, you will have a standout skill!
Fifth, tap into your passion and make it your priority. You will encounter challenges while pursuing an online associate degree in English but your passion will keep you going.
Sixth, maximize your learning while in the online associate degree in English program. Your capstone project, for example, is an excellent opportunity to stand out from the crowd.
The bottom line: Yes, an online English degree may seem like a risky decision, but if it will bring you joy, then go for it!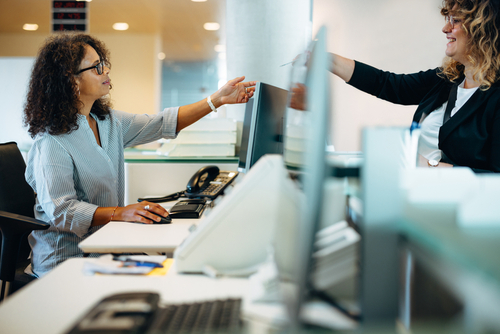 Careers and Salaries of Graduates of Associate in English Programs
Higher education pays! The Bureau of Labor Statistics asserts that individuals with associate degrees earn higher than high school diploma holders or those who had some college education.
So, if you're still hesitating about pursuing an associate degree in English, you should consider the exciting occupations that await. With an English degree, you can qualify for jobs in media and communications, which has a 14% growth rate (2021-2031). The median annual wage in these occupations is $51,000 and many are open for associate degree holders.
Technical Writers and Creative Writers ($61,935/year)
There's a robust demand for individuals with strong technical writing skills in government agencies, nonprofit organizations, and corporations. Technical writers can also be grant writers but their forte is in the development of how-to guides, product manuals, and scientific articles.
Creative writers are more skilled in prose and stories, among other creative output, for entertainment, information, and commercial purposes.
Administrative Assistants ($41,726/year)
With your organizational skills combined with communication, problem-solving and critical thinking skills, you can be an administrative assistant! You can also pursue well-paying executive assistant positions.
Proofreading texts including corrections in grammar, spelling, and punctuation are among the daily duties of copy editors. The main goal is not only to make content accurate but also readable, thus, ready for publication.
Your English language skills are the perfect fit for copywriter jobs where you assist others in making sales letters, articles, and other types of content.
If you want to eventually work in the education industry, an associate in English degree is a great entry! You can work as a teaching assistant in K-12 classrooms, perhaps even in college classrooms.
---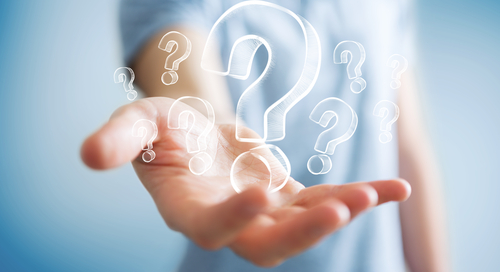 Frequently Asked Questions
Which is better: A Certificate or an Associate degree in English?
Both are great choices but if you want career advancement, you may want to consider an associate degree. If you already have an associate degree, then a certificate is a good pathway.
Why study English when it's your first language anyway?
You will gain technical and transferable skills that are considered valuable in the workplace. Plus, you will be surprised by the number of new things you will learn about it.
Is it necessary to earn a TESOL certification?
No, it isn't but a TESOL certification will boost your chances of getting gainful employment in teaching English as a second language.
Is it possible to teach English as a second language abroad with an Associate degree?
Yes, but you should earn either a TESOL or TEFL certification first.
Will there be plenty of reading in an English degree program?
Yes, and writing, too. You may be required to read several books in a semester and write papers on them.
---
Key Points to Ponder
An Associate in English degree is as valuable as an associate degree in STEM, business, and liberal arts!
You will find plenty of opportunities in industries as diverse as business and engineering, as well as excellent career advancement opportunities.
The key is in leveraging your English degree while you're still in college.
---
Additional Resources: