Find Your Perfect School
Premium Schools is an advertising-supported site. Featured or trusted partner programs and all school search, finder, or match results are for schools that compensate us. This compensation does not influence our school rankings, resource guides, or other editorially-independent information published on this site.
One of the fastest-growing industries is healthcare. If you wish to work in this industry but do not have the time to pursue a bachelor's degree or have zero interest in medicine and treatment, you can enroll in an online associate degree in medical billing & coding program.
Doctors, clinicians, and nurses may run the show at hospitals, but the backbone of this industry is paperwork. There's more to medical billing and coding than just payment for medical services. While these professionals rely on medical coders for accurate patient records, patients rely on medical billers for fair insurance reimbursements.
Quick audio summary:
---
Quick Summarization:
The classification of patient information and other medical paperwork using a system of codes is the responsibility of medical billers and medical coders. Online associates in medical billing and coding degrees prepare students to become translators for insurance companies, patients, and healthcare providers. The industry's billing focuses on appropriately submitting relevant insurance claims. Both procedures are essential for ensuring that patients are charged fairly, hospitals are reimbursed fairly, and insurance continues to be compliant and accountable.
---
Methodology
Medical billers and coders play a critical role in the industry! To get you started with Medical Billing and Coding, we indexed the country's leading online programs by some of the most reputable schools.
The schools and programs made it to our list because of these program features that are clear indicators of academic excellence:
100% or blended instruction to accommodate Medical Billing and Coding students who could use some flexibility in their classes,
Deliver rigorous courses that emphasize the theories, principles, technologies, techniques, ethics, and practices concerned with Medical Billing and Coding to prepare students for a bachelor's degree or work opportunities that require an associate degree in the field,
Features an outstanding panel of seasoned instructors who have earned a reputation for expertise in Medical Billing and Coding,
Provide qualified online associate's program students options to fund their degree through federal financial aid and similar discount programs,
Run Transfer Pathway programs or agreements with four-year bachelor's institutions for students' seamless transfer upon completing the associate program,
Maintain proper accreditation status that demonstrates full compliance with the standards set for Medical Billing and Coding associate's degree education,
Top-ranking in academic listings that feature excellent Medical Billing and Coding instruction at the associate degree level,
Interested in our selection process? Please read our Methodology page.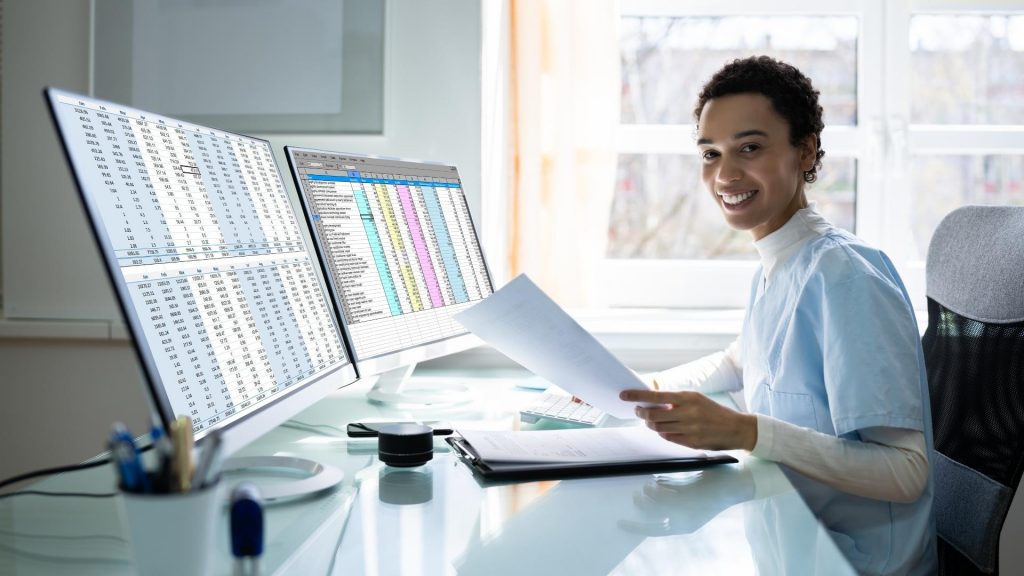 Best Online Associate in Medical Billing and Coding Degrees
Keiser University-Ft Lauderdale
Keiser University in Fort Lauderdale offers a fully online Associate in Science in Medical Administrative Billing & Coding program that prepares students for entry-level healthcare careers or a bachelor's degree program. This online program introduces students to accurate medical methods and various medical insurance programs used in the professional field. Courses include:
Anatomy & Physiology with Terminology & Disease Process
Pathophysiology
Behavioral/Social Science
Communications
English
Computers
Humanities/Fine Arts
Mathematics
Natural Science
Students learn intermediate coding methods and the appropriate medical terminology used for storing health information data. They also learn about medical coding ethics and legislation governing the privacy of medical records or patient confidentiality.
Students investigate how to compute reimbursements while studying various health insurance policies. Online students have access to tutoring, academic advice, and research assistance.
---
Stratford University
Stratford University is long known for its online programs. The Associate of Applied Science (AAS) – Medical Insurance, Billing and Coding online degree shape students to become proficient in the field by teaching them the medical codes used in insurance policies.
This associate degree prepares students with the necessary knowledge of medical office software and the correct process for medical billing and insurance claims.
Courses include:
Diagnostic & procedures coding
Legal and ethical issues
Clinical & diagnostic procedures
Medical terminology
Clinical & diagnostic procedures
Case studies in the coding of patients
Medical reimbursement systems
Medical finance & insurance
Electronic medical billing
Anatomy for non-clinical majors
These medical billing and coding courses will give students enough exposure to administration billing and coding systems. Furthermore, students will be able to explore several industry specialties, allowing them to become competent certified professional coders.
---
Central Maine Community College
Central Maine Community College's Associate of Applied Science in Medical Coding & Electronic Health Records is a fully online medical coding program with a 60-62 credit curriculum, including general education studies and coding and billing major courses.
Online students will receive the same education and opportunities as on-campus students, such as practicum experience and federal financial aid. Online courses include:
Reimbursement Methodology
Introduction to Psychology
Medical Ethics & Law
Intermediate CPT & HCPCS Coding
Business Communication
Healthcare Statistics
Medical Terminology
Current Procedural Terminology Coding
This online medical billing and coding associate degree is designed to meet the requirements suggested by the World Health Organization, American Hospital Association, and American Medical Association. Graduates will be eligible and ready for certification exams offered by the American Academy of Professional Coders or the American Health Information Management Association.
---
Central Texas College
The online Associate of Applied Science in Medical Coding and Billing at Central Texas College is a 60-credit online associate degree that prepares students for professional certification exams. The curriculum is designed and taught by medical office professionals with years of experience.
The classes under the program can be transferred to four-year universities, allowing you to transition to a bachelor's degree program seamlessly.
Course includes:
Medical Terminology
Medical Software Applications
Health Data Content and Structure
Coding and Classification Systems
Contemporary Mathematics (Quantitative Reasoning)
Graduates gain the knowledge and skills to enter the job market immediately after graduation. Furthermore, students will be better prepared for medical coding and billing proficiency and exams and certifications.
---
Bryant & Stratton College
Bryant & Stratton College online associate in Medical Reimbursement and Coding is a 60-credit degree designed to meet all the requirements imposed by the AAPC and AHIM to prepare students for entry-level positions in the field. Students enrolled in this online associate degree program will study current procedural terminology coding and gain the necessary skills to succeed.
Courses in the program include:
Electronic Health Records
Introduction to Reimbursement & Coding
ICD Diagnostic Coding
CPT and HCPCS Level II Coding
ICD Procedural Coding
Clinical Documentation: Integrity & Quality
Advanced Coding Methods
Evaluation & Management Services
Professional Coder Practicum
Research & Writing for the Workplace
While this is an online program, online students can expect to have the same education and courses offered to on-campus students. In fact, all online classes are taught by professors of on-campus students.
---
East Mississippi Community College
East Mississippi Community College offers a work-based online learning opportunity for students who wish to pursue a degree in Medical Billing and Coding. This online associate program is a 60-credit degree that prepares students for entry-level jobs in the medical industry.
This degree is more focused on current procedural terminology coding and international classification of diseases coding and includes courses in:
Medical insurance billing
Medical terminology
Introduction to Microsoft Office
CPT and ICD Coding
Medical Office Concepts
Electronic Health Records
General Education Electives
Students might choose to participate in a work-based learning opportunity for their elective requirement. Graduates acquire the skills necessary to sit for Certified Coding Associate Exams and Specifications for Certified Medical Transcriptionist certification tests.
---
Indian Hills Community College
Indian Hills Community College offers an online Associate of Applied Science in Health Information Technology that students can complete in 21 months after earning 81 credits. The coursework will prepare you to take the industry-recognized Registered Health Information Technician (RHIT) certification exam. Courses include:
Health Records Systems and Management
Reimbursement Systems and Methods
CPT and ICD Coding
Diagnosis Coding
Risk Management
Medical Billing and Coding
Disease Processes
You'll gain experience using the correct coding on various computer platforms, which will help you become a proficient medical records technician. You will learn to construct and maintain patient health records in the program's virtual labs.
You will gain practical medical coding and record-keeping knowledge through professional experience included in the curriculum. This online health information technology program's candidates must submit a background check, drug test, and dependent adult or child abuse history check before this experience.
---
Wake Technical Community College
Wake Technical Community College's online AAS in Medical Billing and Coding is a new Medical Office Administration degree that helps students become professional coders. This associate degree is your stepping stone to a bachelor's degree program at a four-year university.
Students will become equipped with all the necessary skills and knowledge to qualify for industry-recognized certification exams.
Coursework includes:
Medical Terminology
Keyboarding, Editing, And Formatting
Office Software Applications
Office Computations
Medical Office Procedures
Medical Insurance And Billing
Medical-Legal And Ethical Issues
Students struggling financially will also benefit from the school's abundant financial aid. Online students can access 24/7 tech support if they need help with their online coursework.
---
Metropolitan Community College
Metropolitan Community offers an online Associate of Applied Science in Health Information Management – Medical Coding and Billing Concentration. The 105 credits needed for the health information management degree are split between general education and technical coursework.
You'll learn essential health information management subjects, such as medical ethics, law, and management. Additional technical courses include:
Medical terminology
Introduction to coding and billing
Medical Office Applications
Disease Processes
Coding and Billing
This billing and coding degree online teaches students all the necessary health information management concepts, including prescriptions, lab orders, findings, and privacy and security concerns.
Additionally, you'll acquire the training required to take the American Academy of Professional Coders Certification Exam. Students with a health information management degree must complete an internship to have real-world experience.
---
Guilford Community Technical College
Guilford Community Technical College offers an online Medical Office Administration – Medical Billing and Coding Option AAS degree that prepares students for entry-level medical billing and coding positions. You'll study patient billing in various healthcare settings, which will help you enhance your medical coding skills. Courses included are:
Medical terminology
Medical insurance and billing
Electronic health records
Microsoft Office,
The courses are designed as well as taught by professionals. Students have the opportunity to complete the program in a work-based learning experience for a more practical field experience. Graduates can take the Certified Professional Coder (CPC) exam offered by the AAPC.
---
Southeast Technical College
The Southeast Technical College's Associate of Applied Science or AAS in Medical Coding and Billing is a 61-credit hour program that prepares students to work as professionals or facility coders in various healthcare industry-related settings. The program is available in both on-campus and hybrid formats and alternatively offered as Diploma and Certificate programs.
Courses in the AAS program curriculum include the following:
CPT Coding (Beginner & Intermediate)
ICD Coding (Beginner, Intermediate ICD-10, Advanced ICD-10)
Medical Language
Basic Pharmacology
Compliance/Regulations
Professional Ethics in Healthcare
Insurance/Billing/Coding
This degree program meets the requirements to sit for the Certified Coding Specialist (CCS) examination administered by the AHIMA or American Health Information Management Association. Program graduates become eligible to sit for the AAPC's Certified Professional Coder (CPC) and Certified Inpatient Coder (CIC) examinations.
---
University of Arkansas Grantham
The University of Arkansas Grantham offers an Associate of Applied Science or AAS in Medical Coding and Billing. The 60-credit hour program is delivered with fully online coursework that educates students on the fundamentals of medical and insurance coding and maintaining patient data and confidentiality. The program's courses include:
Healthcare Delivery Systems
Medical Terminology
Reimbursement Methodologies
Medical Assisting
Computer Software Applications in Healthcare
Basic Diagnosis Coding Systems
Basic Procedure Coding Systems
Students can transfer up to 75% of credits for the degree upon enrolment, and most courses have monthly start dates. Upon completion, students will be prepared to sit for the Certified Billing & Coding Specialist (CBCS) certification exam for the National Healthcareer Association (NHA). This degree program is accredited by the DEAC or Distance Education Accrediting Commission.
---
Herzing University
Herzing University offers an Associate Degree in Medical Coding that equips students with the fundamentals of coding methods and the principles of patient privacy and ethical conduct. The 60-credit hour online program is completed in 20 months and has six start dates yearly. The program curriculum includes the following courses:
Medical Terminology
Patient Privacy
International Classification of Diseases 10 (CM Coding & PCS)
Current Procedural Terminology Coding
Pathophysiology and Pharmacology
Ethics and Professionalism
Insurance Claims, Processing, and Adjudication
This degree helps students prepare for the Certified Coding Associate (CCA) examination, administered by the AHIMA or American Health Information Management Association. With this degree, students will also be eligible to pursue the Certified Coding Specialist (CCS) qualification upon graduation and after one year of work experience.
---
Ultimate Medical Academy
The Associate Degree in Medical Billing & Coding degree offered by Ultimate Medical Academy (UMA) is a 63-credit hour program that can be completed within 18 months. This degree program equips students with industry competencies and skill set enhancements that help them get a better start in the industry.
Graduates typically pursue entry-level jobs in the industry that involve patient encounters, appointment scheduling, patient file handling, and other related tasks in various settings. The program's curriculum includes the following courses:
Medical Terminology
Medical Law, Ethics, and Records Management
Healthcare Settings, Claims Cycle, and Claims Processing
Anatomy, Physiology, and Pathophysiology
Diagnostic Coding for MBC
Procedural Coding for MBC
Billing & Coding Application with Simulation
The UMA Associate Degree helps students prepare for the Certified Professional Coder (CPC) exam administered by the American Academy of Professional Coders (AAPC). This is on top of the separate career training that UMA provides its students.
---
Additional Resource: Best Online Associates in Healthcare Degrees
---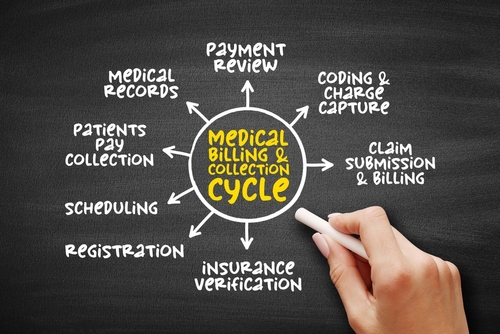 Medical Billing and Coding As A Profession
Doctors and nurses are the hospital's front-liners, thus creating a remark that these professionals are the only heroes in medical institutions worldwide. Medical billing and coding professionals are two of the most unsung heroes of the healthcare industry.
While both are similar, medical coding and medical billing have different functions.
Medical billing professionals are experts who are familiar with the billing codes for procedures, diagnoses, and treatment strategies. These codes are used to communicate billing information to insurance companies to ensure that the correct payment or reimbursement is provided.
Medical coding professionals are experts who concentrate more on the interpersonal aspects of the billing and coding process. They offer the appropriate coding for use in therapy and diagnosis, making sure that patients get the care they need.
These two courses in one degree will train you to be proficient in both areas and open more job opportunities.
About Online Associate Degrees in Medical Billing and Coding
Medical Terminology
Understanding the medical language, which employs several unusual phrases, is necessary to code it. Learners will understand the basic medical and healthcare terminologies used by doctors and nurses in this course.
Healthcare Law and Ethics
Medical professionals must protect patient data, hold hospitals accountable, and stop fraud. The fundamentals of the ethical and legal issues students can encounter after graduation are covered in this course.
Health Insurance Claims
Students learn to use their understanding of billing and coding for registrations, authorizations, referrals, and other tasks carried out in medical offices and related institutions. ICD students are taught to enter patient medical information using CPT and ICD codes and check the patient's health insurance coverage before processing payments.
Pathophysiology
The nature and causes of human diseases, as well as their diagnosis, prognosis, and treatment possibilities, are all topics covered by pathophysiology.
Basic Coding
In the realm of code formats, students must first crawl before they can walk. This course covers the fundamentals of how coding operates and the rationale behind the structure of codes.
Coding Auditing
Finding problems in medical billing and coding is the main focus of this course. An incorrect code could result in the wrong medication being prescribed or the wrong price being put on a patient's bill. The system is kept accurate and honest by keen-eyed auditors.
Certification Exam Prep
The American Academy of Professional Coders' 150-question multiple-choice exam is the prerequisite for earning the certified professional coder certificate. Graduates have a better chance of becoming certified coding specialists or medical billing specialists.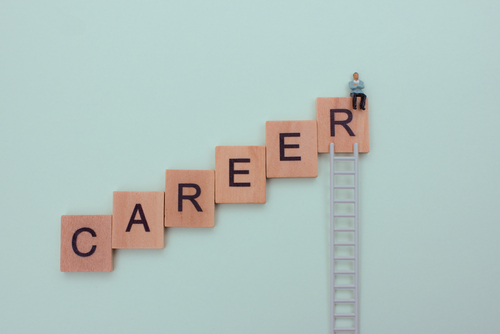 Common Career Paths of Medical Billing and Coding Associate Degree Programs
Health Information Technician
Health information technicians are experts who work with health information to insert codes, check records requests, and respond to legal inquiries. They could also take care of other simple office duties.
Median Annual Salary: $45,838
---
Medical Billing Specialist
A medical billing specialist only focuses on the billing aspect of a healthcare institution. They fix issues and provide clarifications. These experts communicate with insurance providers and outside vendors.
Average Salary: $45,069
---
Medical Auditor
An auditor carefully examines the figures to look for irregularities or mistakes. These experts increase the effectiveness of the coding system and are expected to suggest changes.
Average Salary: $58,446
---
Medical Billing and Coding Skills
Medical Terminology
Medical coders turn medical illnesses and services into codes for insurance and billing purposes. To comprehend and properly process medical data and insurance claims, you must be proficient in medical terminology.
Financial and Data Analysis
Health information is transformed into data that insurance companies can readily process by medical records and health information professionals all day long. Billers and coders must assess financial and healthcare data to facilitate communication between insurance companies and patients.
Research Skills
Fundamental research abilities come in handy in various industries, including medical billing and coding. Medical billing specialists occasionally need to examine insurance company policies to file an appeal on behalf of patients. Students studying medical coding and billing acquire research skills. Additionally, they develop effective analysis and presentation techniques.
Understanding of Insurance
Medical billing and coding specialists must be familiar with standard insurance processes and policies. Insurance companies use the codes created by medical coders for processing claims. These experts must also know how government programs like Medicaid handle and cover patients' medical bills.
Communication Skills
Medical billers and coders communicate with patients, insurance companies, and medical professionals. Strong communication and writing abilities are required for medical billers and coders. They can manage accounts and settle disputes with the aid of this ability.
Team player
Medical coders and billers collect data from patients and medical staff through teamwork skills. Teams of medical billing professionals may work together on deadlines, processes, and assignments in larger medical practices.
Attention to Detail
Careful observation and processing of records, bills, and payments are necessary for accurate medical billing and coding. To ensure accurate entries, billers and coders must thoroughly review their work. Medical practices count on specialists in medical billing to find and fix payment, tax, and bookkeeping issues.
Organizational Skills
Professionals in any field, including medical billing and coding, can benefit from having strong organizational abilities. These meticulous jobs necessitate effective data organization procedures and technologies. Medical billing and coding industry professionals frequently have to find information fast to respond to inquiries over the phone.
Ability to Maintain Confidentiality
Medical coders and billers deal with private financial and medical data. These professionals are required to comprehend and abide by HIPAA rules that safeguard patient privacy. Medical billers must adhere to information security standards to protect patients from online fraud and theft.
Medical Billing and Coding License and Certifications
Although certifications are not necessary to work as a medical biller or coder, it is nevertheless an important qualification that can make them stand out from the competition. Being certified demonstrates that one has in-depth knowledge and practical expertise in the relevant domains.
When it comes to remaining current on legislative changes that impact their industry, certified billers and coders have an advantage over their non-certified counterparts. This is due to the requirement that they complete a predetermined number of continuing education units every two years after receiving their certificate to keep it valid.
American Health Information Management Association
The Certified Coding Associate credential, which the AHIMA gives, will certify your commitment to the field and your coding proficiency in all settings, including hospitals and medical clinics.
Candidates must, at the very least, hold a high school diploma to sit for the CCA exam. It's also advised but not necessary to have prior coding knowledge or to have finished a coding training course.
American Academy of Professional Coders (AAPC)
Medical coder certifications from AAPC are widely regarded as the industry's gold standard and are nationally recognized. For all levels of expertise and kinds of specialties, they provide a variety of certifications:
These certifications make you a certified inpatient coder and will prove your in-depth knowledge of correctly applying ICD-10-CM diagnosis codes for medical claims in a facility or an inpatient hospital used in risk adjustment payment models.
Holders of these certifications are proficient in using the appropriate CPT, HCPCS Level II procedure and supply codes, and ICD-10-CM diagnosis codes for coding and billing in a doctor's office and an outpatient hospital or facility.
American Medical Billing Association
The longest-running and most comprehensive exam for qualified medical billers is the Certified Medical Reimbursement Specialist (CMRS) Exam. Those who pass the test and earn the certification are acknowledged as knowledgeable and skilled in their industry and are dedicated to advancing moral and professional medical billing.
---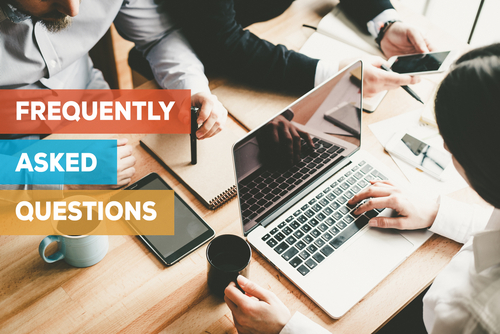 Frequently Asked Questions
Are medical billing and coding professionals in demand?
Medical and health information experts are expected to experience a 7% job growth between 2021 and 2031. Additionally, between 2021 and 2031, the Bureau of Labor Statistics predicts a 13% increase in employment across the board in the healthcare sector.
What are the requirements for a medical billing and coding career?
Medical billing and coding certificates or associate degree programs are often required for entry-level work. The Health Insurance Portability and Accountability Act is another requirement for medical billing and coding experts (HIPAA).
How long will it usually take to become a medical biller and coder?
Becoming a medical biller and coder typically takes between one and three years. It may take about 12 months to become certified in medical billing and coding. At the same time, it may take three years to complete an associate's degree.
Can medical billers and coders work remotely?
Yes. On the other hand, this will differ based on the healthcare organization one works for and their experience level in the medical billing and coding industry.
Is medical billing and coding difficult?
While occasionally challenging, medical billing and coding are by no means insurmountable. Medical billing and coding require education and training, just like many other healthcare professions. In other words, it will require a lot of effort. It takes time to improve as a medical coder or biller.
Key Points to Ponder
Running a medical practice involves several tasks. Physicians alone can't accomplish it. Medical coders and billers are essential. They provide doctors extra time so they may see more patients.

Medical coders and billers examine the services provided by doctors. They convert those services into codes after that. The insurance companies receive those codes, and everyone is compensated.
Students who earn medical billing and coding degrees are prepared for entry-level jobs and national billing and coding certification tests. They do this through a mix of:

class lectures,
books,
and practical assignments.

Throughout the curriculum, students gain knowledge of medical terminology and insurance policies. They also learn about the following:

medical ethics,
patient account management,
medical insurance claims,
and diagnosis and treatment coding.
---
Follow your dreams and earn your Bachelor's degree in Healthcare Administration Online!
Also check this out: Easy Jobs That Pay Well Without Experience