Find Your Perfect School
Premium Schools is an advertising-supported site. Featured or trusted partner programs and all school search, finder, or match results are for schools that compensate us. This compensation does not influence our school rankings, resource guides, or other editorially-independent information published on this site.
The Bureau of Labor Statistics indicated that the healthcare industry is snowballing with a consistently rising job outlook compared to other employment sectors that are either static or losing ground.
While the industry is always in need of experts, some might be a little too apprehensive about becoming nurses and don't want to spend several years in medical school to become doctors. Perhaps you'll work well within the system's office department—you'd still be able to ride with the industry's growth wave.
---
Quick Summarization:
Students who pursue a healthcare administration degree online have the chance to obtain practical experience in the use of change management techniques in the healthcare sector. A bachelor's healthcare administration degree program enables the application of technology-driven abilities in healthcare facilities and a thorough awareness of the legal aspects of policy execution.
Graduates in healthcare management have the analytical and problem-solving skills to support job performance.
---
Here Are Your Quick Links To The Leading Schools Offering the Graduate Program:
Methodology
If you want to work in health services but don't have the means to put off your current earnings and busy life for a traditional brick-and-mortar bachelor's degree, you can enroll in an online BS in Healthcare Administration.
Check out the best online Bachelor's in Healthcare Administration programs across the country, as offered by the most reputable colleges! Each of the online undergraduate programs on our list stands out for these reasons:
Blends online and traditional coursework delivery, typically in an asynchronous format, allowing students to study at their own pace without making significant adjustments to their lifestyle,
Features the Healthcare Administration courses that provide academic expertise for students, and produce competent professionals for those who take on jobs in this field,
Prepares students for graduate study in Healthcare Administration, should they decide to pursue advanced learning,
Facilitated through a top-rated Learning Management System that provides an excellent online learning experience for students,
Runs financial assistance programs for qualified Healthcare Administration students, including federal aid and discount programs,
Features seasoned Healthcare Administration practitioners and experts as professors,
Appropriate accreditation granted by academic organizations that prove they meet the educational standards,
Affiliated with, and well-regarded by, Healthcare Administration associations and groups
Please visit our Methodology page for more details.
---
14 Best Online BS in Healthcare Administration Degrees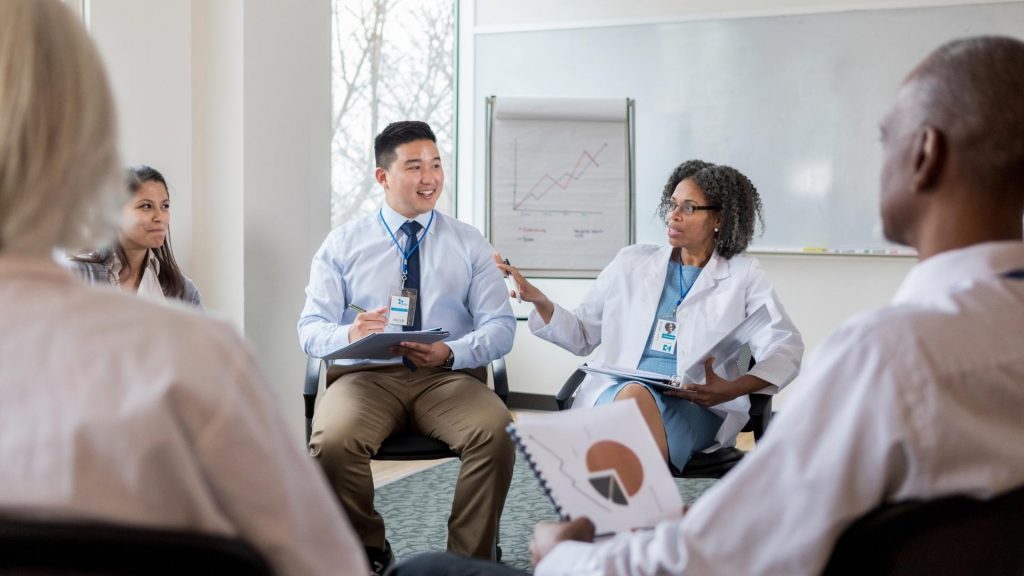 ---
Colorado Christian University
Colorado Christian University offers an online BS in Healthcare Administration that equips students with the skills and knowledge to become healthcare administrators from a Christian perspective.
This 120 credits degree can be completed in four years with synchronous classes completed in a five-week block. It trains students to be proficient in statistics, information technology, financial issues influencing the effective provision of healthcare and medical services, and industry-specific legislation.
Program courses include:
Introduction to Healthcare Informatics
Healthcare Terminology
Healthcare Delivery Systems
Healthcare Administration and Management
Healthcare Policy, Law, and Regulations
Role of Spirituality and Ethics in Healthcare
Additionally, this online healthcare administration program allows students to take advantage of the accelerated pathway to graduate faster. Most students in the accelerated programs have an associate's degree in healthcare administration or healthcare management and are planning to pursue a master's degree in healthcare administration.
CCU offers an online master's degree in healthcare administration that allows you to transfer 70% of credits from the bachelor's level.
---
Davenport University
The 120 credits online Bachelor of Science in Healthcare Administration at Davenport University is taught by experts with years of experience and requires students to complete general education courses, core courses, and concentration courses.
This program offers Risk Management, Information Technology, Human Resources Management, and Leadership and Sustainability concentrations. The school will assign, upon request, an academic advisor to help students choose a concentration based on their career goals.
Program courses include:
Healthcare Systems
Health Care Law and Ethics
Health Care Management
Health Promotion and Education
Healthcare Risk Management
Healthcare Strategic Planning
Before graduation, students must complete a health services administration practicum in a local healthcare facility to prove their readiness for the professional field.
Students will also receive business knowledge for them to be able to excel in different areas or pursue higher education. Students in need of financial aid should submit a FAFSA application during the enrollment period to have more chances to secure a spot for scholarships and grants.
---
Touro University Worldwide
Touro University Worldwide offers an online Bachelor of Science in Healthcare Administration that concentrates on healthcare management to prepare students for healthcare system jobs.
This is one of the most flexible online programs in healthcare administration due to its asynchronous class delivery, wherein students can decide how many credits to take every semester. However, you must note that the fewer credit hours you take, the longer you'll stay in the online healthcare management degree.
Program courses include:
Leadership in Health Services Administration
Organizational Behavior
Management of Health Services
Cultural Competence in Healthcare
Health Care Delivery Systems
Policies and Ethics in Health Care
Healthcare Marketing
Students can choose a concentration in Developing and Working in Teams, Special Topics in Health Care Administration, Long-Term Care Administration, and Project Management in Health Administration.
Additionally, the program requires students to finish a capstone instead of an internship. Students will need to demonstrate their proficiency in healthcare management through customized projects that need interaction with mentors or healthcare organizations.
---
Regis University
Regis University's online Bachelor of Science in Healthcare Administration gives students a solid foundation of knowledge and skills necessary to become health services managers.
Students who need to graduate quicker will best fit in this online degree program as it can be completed in an average of two and a half years or less if you already hold an associate's degree in healthcare management or healthcare administration.
This 120 credits degree requires students to complete comprehensive coursework in:
Ethics in Health Care Services
Management of Human Resources
The Evolving Health Care System
Healthcare Policy Then and Now
Foundations of Health Law
Health Care Informatics and Information Systems
Project Management in the Health Care Sector
The school also offers a FastForward degree that will allow you to study for a master's degree while earning a bachelor's degree, which will save you more time and money. The FastFoward program is cheaper compared to completing two degrees at different times. Regis University also offers several financial aid opportunities to students in need of financial aid.
---
Pennsylvania College of Health Sciences
Pennsylvania College of Health Sciences provides an online Bachelor of Science in Healthcare Administration that helps students continue their passion for healthcare by concentrating on administrative and managerial tasks. Online students are taught and guided by the same experts that guide on-campus students.
The rigorous coursework includes courses in:
Principles of Healthcare Administration
Medical Terminology
Organizational Behavior
Healthcare Leadership
Legal Issues in Healthcare
Health Care Policy and Planning
Health Care Systems
After completing online courses, students need to participate in an internship in pre-approved healthcare settings. You will be supervised by a working healthcare administrator that will assess your performance to determine if you're ready to graduate and pursue a career. You'll also need to complete a capstone project on top of your internship.
---
Drexel University
Drexel University's BS in Healthcare Administration is a 100% online healthcare administration degree that still allows online students to complete in-person coursework if they want to engage with other students and use the school's facilities. This is a 180 to 184 quarter credits program that offers classes in four 10-week quarters yearly.
Students will need to pass rigorous coursework, including:
Healthcare Law
Financial Management in Health Care
Healthcare Marketing
Management of Health Services
Health-Care Policy
Leadership in Health Services Administration
Ethics in Health Care Management
This degree follows a business administration pattern, which means that students need to take and pass classes in business courses, such as statistics, organizational behavior, and accounting. This degree will allow you to work in all types of businesses if ever you change your mind about working in a healthcare setting.
---
Colorado State University Global
Colorado State University Global offers an online Bachelor of Science in Healthcare Administration and Management that allows students to tailor the program based on their schedules.
This degree program is amongst the most career-driven online healthcare administration programs designed for working professionals looking to advance their careers. Additionally, students can choose from several concentrations that follow their future career and education goals.
Comprehensive program courses include:
Leadership Principles
US Healthcare System
Introduction to Health Policy
Health Law and Ethics
Quality and Risk Management in Healthcare
Principles of Human Resource Management
In addition to online coursework completion, online students must participate in practicum and capstone projects. With practicum requirements, students acquire practical experience and knowledge of the subject matter with the help of experienced healthcare managers.
Dual enrollment opportunities are available at CSU – Global Campus for students who meet the needs of the course. This enrollment option will be your fastest way to a master's degree.
---
Additional Information: The 10 Most Affordable Online Bachelor's Degree Programs
---
Indiana Wesleyan University
Indiana Wesleyan University offers an online BS in Healthcare Administration that credits up to 90 credit hours earned from an online associate degree in healthcare administration or other related programs.
This online degree program trains and prepares students for a whole world of healthcare services, particularly office administration tasks.
Students should complete 120 credits of general education and core courses to graduate, including courses in:
Healthcare Information Technology
Healthcare Policy and Economics
Health Law and Ethics
Health Care Organization and Management
This online healthcare administration degree is among the most extensive degrees to complete. Students need to earn a cumulative 2.0 GPA to graduate, and those who fail to reach this GPA are most likely to repeat the credit hours. Additionally, graduates of this program can transfer credits earned to pursue a master's degree.
---
University of Central Florida
University of Central Florida's online BS in Health Services Administration prepares students for entry-level management roles through extensive online coursework.
This online degree will discuss the healthcare sector's current issues and the evolving techniques used to solve these issues and help you join healthcare organizations. It enhances your critical thinking skills to allow you to help healthcare facilities run smoothly in times of crisis.
Program courses include:
Healthcare Operations Management
Healthcare Information Systems
Epidemiology
Health Care Policy and Planning
Healthcare Finance
You can enter entry to mid-level healthcare administration degrees upon graduation. You can use the credits earned to continue to an advanced degree, such as a master's degree, or complete certifications that will make you more competitive in the field.
Prospective students do not need healthcare service experience to gain admission to the online program.
---
Nebraska Methodist College
Nebraska Methodist College offers an online BS in Healthcare Management that helps students develop skills that will allow them to contribute to the healthcare sector. You can gain admission to the school anytime since the school utilizes a rolling admission process.
Graduates will have a solid foundation and skills needed to succeed in the field through rigorous courses, such as:
Healthcare economics
Human Resources
Marketing in Healthcare
Health Information Management
Ethical Issues in Healthcare Management
Operation Management in Healthcare
This online degree program is designed to accommodate busy students who want to be leaders in clinical and non-clinical settings. Students pursuing a master's degree can use NMC's bachelor of science in healthcare management credit hours to lessen the time and cost of the advanced degree.
NMC also suggests that students sit for credentials and licensure exams immediately after graduation to prove their skills and knowledge about administrative tasks in healthcare facilities.
---
Southern New Hampshire University
Southern New Hampshire University offers a premium Bachelor of Science in Healthcare Administration online for degree-seekers. Participants can connect with classmates, teachers, and other online healthcare administration community members in the program's virtual classroom.
Students take classes that include both fundamental and advanced subjects, equipping them with the knowledge that will be useful to healthcare administration careers.
Program courses include:
Fundamentals of Planning in Healthcare
Medical Terminology
Law and Ethics in Healthcare
Emergency Management in Healthcare
Global Health Care Systems
Healthcare Delivery Systems
Project Management in Healthcare
SNHU also requires its online students to participate in the practical application of experiential learning opportunities like internships and capstone projects. This will improve their competency for future employment in healthcare administration. The university also provides academic advising and career counseling to enhance student achievements.
---
Arizona State University Online
Arizona State University Online offers a Bachelor of Science in Health Care Administration and Policy to provide degree seekers a comprehensive education similar to the bachelor of science in health and business administration and innovation degree program.
This program readies students for the healthcare industry with added help from academic advisors and facilities. Topics included in the program are:
Economics for Health Majors
Health Care Management
Global Health Care Systems
Healthcare Finance
Health Care Systems in the US.
Population Health Policy and Legislation
Health Economics
Students need to participate in supervised internships to help future research on creating a better healthcare organizational system. ASU Online will help students land internships that will help them broaden their networks to land jobs after graduation faster. Online students are free to use advanced technology in monitoring and promoting healthy lifestyles.
---
University of Minnesota Crookston
The University of Minnesota Crookston runs an online BS in Healthcare Management that provides rigorous coursework to prepare students for their career goals. This online program will allow graduates to sit for state license exams to practice in clinical settings.
Additionally, students of the online program will have the same faculty as on-campus students, ensuring they enjoy the same academic quality as their counterparts.
Program coursework includes:
Introduction to Health Information Systems
Medical Terminology
Introduction to the Health Care System
Population Health
Health Care Policy and Comparative Systems
Medical Practice Management
Human Resource Management
Students need to complete ten weeks of internship in a clinical setting under the supervision of healthcare managers or healthcare administrators. The healthcare management degree online curriculum is intended to match organizational needs with a student's interests and skills while also involving them in various tasks and activities in a professional setting.
---
Trine University Online
Trine University offers an online BS in Health Administration degree program that fully equips students with everything they need to succeed in health administration careers. The program uses asynchronous coursework that gives students the freedom to choose class schedules.
Students can choose one of three concentrations: organizational leadership, information systems, or healthcare specialty.
Program courses include:
Infrastructure Basics
Healthcare Market Analysis
Technology and Clinical Systems
Information System Strategies
Healthcare Human Resources Management
Students need to complete a capstone project to graduate. The capstone project is intended to test your knowledge and skills learned throughout the program. Unlike other healthcare administration programs, Trine University's online healthcare administration does not require its students to apply for internship programs.
---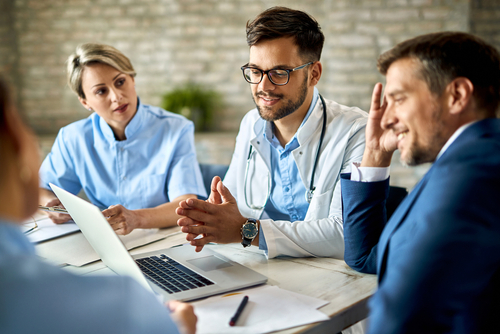 Bachelor of Science in Healthcare Administration Common Courses
Healthcare Marketing
In this course, marketing methods used in the healthcare and managed-care industries are analyzed, evaluated, and put into practice. This course is designed to develop pricing strategies, improve consumer communication strategies, and develop skills in segmenting the customer and medical markets. This course will also explain the principles of marketing through models and methods.
Health Information Management
This course studies the development of health record systems, including professional ethics, medical forms, record retention policies, and health information practices. This course will also tackle obligations to the healthcare system, medical personnel, and other medical professionals.
Fundamentals of Healthcare Management
This course examines crucial areas of concentration for a healthcare manager as it relates to current healthcare management. While creating and sustaining high-quality services within an organization, students will concentrate on planning procedures, job design, supporting and implementing decisions, work division, and general organization.
Healthcare Operations Management
From the viewpoint of a healthcare professional, this course focuses on managing healthcare operations. It offers a quantitative method for examining logistical and commercial ideas and how they affect the healthcare equation.
The basics of healthcare operations management, healthcare financial performance fundamentals, healthcare as a company, and the supply chain supporting healthcare and pharmaceutical operations management are all topics covered in this course.
Healthcare Policy
This course teaches students how to analyze current healthcare policy issues. This course covers policy initiatives and the responsibilities of the government, the business sector, consumers, and advocacy groups in creating policy agendas. It also covers the architecture and structure of the American healthcare system.
Managing Population Health
This course allows students to work alongside physicians and nurses and covers epidemiology and the most recent community health studies. Disease management, hospital reimbursement procedures, and accountable care organizations are all included in the course material. Learners acquire the abilities needed to work with patients.
Healthcare Administration Essential Skills
Patience and Passion
Your passion is crucial if you want to work in this field. Any working day ends with a sincere commitment to assisting others in addition to the task itself. You must genuinely love it because it can be demanding and challenging at the same time as rewarding. It's essential to get up each day with the correct mindset, eager for what lies ahead, and confident in your capacity to influence others.
Critical Thinking Skills
Working in the healthcare sector is very different from other occupations. There is always a new difficulty or issue that needs to be resolved quickly. It is necessary to have the best critical thinking abilities because you can encounter a few problems.
A competent healthcare administrator will calmly and logically analyze the issue and devise a workable solution. Although this ability is not taught, those with a bachelor's in health administration are more likely to have improved problem-solving skills.
Accountability and Transparency
Success for healthcare administrators, especially those in managerial positions, sometimes depends on how well they get along with others. You must conduct yourself professionally in your field of work, whether interacting with members of the public or medical professionals.
To establish rapport and trust, you need to be truthful, open, and never hide any objectives or ideas. You must take responsibility for any bad policy decisions or errors you make.
Adaptability and Alertness
These abilities are essential given how demanding and interesting the healthcare sector is. Baby boomers are anticipated to live longer than preceding generations. This implies that hospital demand will increase.
Therefore, the ability to adapt is essential for healthcare administrators who want to keep up with the rapidly shifting environment. You must be prepared to introduce the necessary adjustments and upend any existing status quo.
Knowledge of the Legal Requirements for Implementing Policies
Even if it might not seem like a necessary qualification for healthcare administration, operating in the contemporary healthcare setting requires legal expertise. Health and medical management must swiftly respond to any changes in the rules and regulations that impact the health industry.
Perfect knowledge of the new guidelines is necessary for this skill.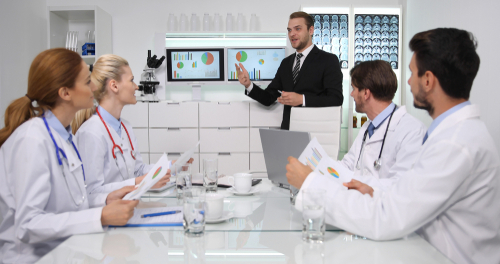 Bachelor of Science in Healthcare Administration Common Career Paths
Healthcare Administrator
Healthcare administrators oversee how healthcare organizations run. They usually work with physicians, doctors, and nurses and rarely interact with patients receiving treatment at the hospital. Additionally, it is the responsibility of an administrator to influence facility operations and enhance patient satisfaction.
Annual Average Salary: $68,847
---
Nursing Home Administrator
Nursing home administrators manage long-term care institutions' administrative and business operations. However, they are also personally active, concentrating on resident care. Quality and safety come first and foremost. To achieve goals, NHAs must combine managerial and financial expertise with in-depth knowledge of the aging process and the medical sector.
Annual Average Salary: $119,201
---
Healthcare Consultant
Healthcare consultants perform research, identify systemic or procedural issues, and locate or develop solutions in collaboration with healthcare organizations. Some experts in this industry have contract jobs, while others are employed full-time by huge companies.
Annual Average Salary: $84,516
---
Medical Reimbursement Specialist
Medical billing professionals assist patients with scheduling, processing insurance claims, and receiving reimbursements by collaborating with healthcare providers. Billing experts are employed by hospitals, doctors' offices, clinics, and emergency rooms.
Annual Average Salary: $59,872
---
Human Resources Manager
Managers of human resources (HR) are responsible for hiring, training, career development, compliance, pay and benefits, labor relations, employee relations, employment law, disciplinary and grievance concerns, redundancies, etc. Keeping up with frequently changing fields like employment law is necessary for this job.
Annual Average Salary: $130,000
---
Clinical Supervisor
Clinical supervisors oversee the daily activities of medical clinics. These managers assign work, uphold healthcare quality standards, manage inventory, and keep clinic staff schedules current. Clinical managers may also be in charge of patient reports and clinical records.
Annual Average Salary: $77,047
Healthcare Administration Certifications
CHC exhibits an understanding of pertinent compliance rules and expertise. This certification will help you become more competitive in healthcare industry firms since this certification demonstrates your ability to comprehend and address legal obligations and enhance organizational integrity through efficient compliance procedures.
Certified Professional in Healthcare Risk Management (CPHRM)
CPHRM certification is for healthcare service providers with the primary responsibility for preventing, reducing, and controlling loss to a healthcare organization, its patients, visitors, volunteers, and doctors.
CPHIMS demonstrates an international benchmark for professional expertise in healthcare information and management systems.
The CMM is a certification of proficiency in administrative administration of healthcare companies. This certification also demonstrates your knowledge, talents, and skills necessary to manage doctor's offices and ambulatory service facilities in increasingly complex contexts.
CHAM accreditation is for a person with proven proficiency in knowledge necessary for patient access management practice.
If you're planning to become a financial professional, clinical or nonclinical executive, you should obtain the CHFP certification to prove your proficiency in the field.
RHIA certification provides a thorough understanding of medical, administrative, ethical, and legal norms and procedures connected to delivering healthcare and protecting the privacy of patient information
FACHE certification demonstrates a person's mastery of a foundational body of knowledge in healthcare administration and identifies them as leaders among leaders.
---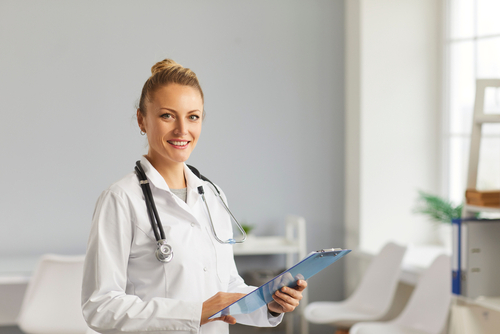 Frequently Asked Questions
---
Key Points to Ponder
There's no overstating the value of skilled and efficient administration in the healthcare industry:
To maintain quality and provide exceptional service, front-line medical practitioners and staff members need the appropriate specialized training.
Healthcare administrators ensure that everyone on staff has the tools they need to manage daily activities at the facility.
A BS in Healthcare Administration degree opens doors to employment in various industries. Graduates of the degree are qualified for management or leadership jobs with high-value qualifications. Students who complete the coursework will have a good foundation in management, leadership, information technology, quality control, and organization.
Graduates must pursue certifications based on their career goals to demonstrate their proficiency in the field. Some degrees have dual enrollment that will allow you to complete a bachelor's degree and a master's degree simultaneously.
---
Additional Resource: