Find Your Perfect School
Premium Schools is an advertising-supported site. Featured or trusted partner programs and all school search, finder, or match results are for schools that compensate us. This compensation does not influence our school rankings, resource guides, or other editorially-independent information published on this site.
Earning an affordable online bachelor's degree is an excellent career move for non-traditional students needing to set their own flexible learning pace. Online bachelor's degrees can allow you to access readings, video lectures, and discussions on the Internet anytime – 24/7.
Attending an online college can significantly pay off. Pew Research found that bachelor's degree holders earn an average of $17,500 more than high school graduates each year. College-educated professionals are also much more likely to be employed full-time at 89 percent.
Online education can prepare you for good-paying jobs while balancing school with work and family demands. Tuition is a key factor in picking an online university though because costs are rising.

Therefore, we've devoted this article to outlining the 10 most affordable online bachelor's degree programs in the United States. We began by searching for regionally accredited colleges that offered at least three baccalaureate programs fully online. Rankings from the U.S. News and World Report were used to judge the best online bachelor's degrees available.
Tuition prices were garnered from each prospective school's website. Online universities charging in-state or out-of-state tuition had the two prices averaged together. At the time of publishing, we're proud that every affordable college has an average online tuition of under $400 per credit! Other considerations were financial aid, learning technology, flexibility, award recognition, class size, retention rate, and student services.
Methodology
Let us help you find the most affordable online bachelor's degree programs that fit your educational requirements for starting a new career, a job promotion, or simply meeting your personal goals. Our researchers at PremiumSchools.org utilize these indicators of excellent academic standards to locate exceptional online school programs designed just for you.
The following schools are listed in random order. As every school displays its unique qualities and strengths, you should search our list based on your needs and career aspirations.
The following factors were considered:
Offers affordable tuition in an online bachelor's degree program,
Offers exceptional online classes for flexible or convenient attendance without compromising hands-on training,
Exhibits rigorous, yet engaging and innovative training in bachelor's degree coursework that takes into account the readiness of students to take the next step to their budding career,
Taught by outstanding faculty consisting of experts in their fields,
Held in high esteem among academic agencies, industry organizations, and journalistic resources,
Displays stellar reviews and feedback from school alumni and students,
Offers a convenient application process,
Provides exceptional Student Career Centers, Resource Departments, and easy-to-use Learning Management Systems, where applicable,
Permits a wide range of scholarships, grants, and other financial support programs for eligible students,
Ensures the proper Accreditation in accordance with academic standards in online distance learning.
If you would like to learn more about our selection process, feel free to see our Methodology page!
---
Most Affordable Online Bachelor's Degree Programs

Fort Hays State University
Fort Hays State University is the fourth-largest public, co-educational teaching institution in Kansas. With nearly half of its student population under distance learning, you can expect top-notch online instruction and programs. FHSU's Virtual College has the nation's second-lowest tuition at $226.88 per credit hour and a high placement rate of 95 percent. It has also been recognized by the U.S. News and World Report as the 24th Best Online Bachelor's Programs in the country.
The Virtual College offers over 200 online diplomas and certificate tracks, 87 of which are bachelor's degree programs. Online students may choose from different fields including Finance, Marketing, and Tourism and Hotel Management.
FHSU is also perfect for individuals seeking to excel in the health industry since it offers undergraduate degrees in Medical Diagnostic Imaging and Nursing. Expect small class sizes so you'll get the right attention virtually from experienced mentors and professors.
Online Tuition: $226.88 per credit hour
Learn more about the Affordable Online Bachelor's Degree Programs at Fort Hays State University here.
Did You Know?
Fort Hays State University offers different financial ways to help its students attain their desired degree. Aside from having one of the lowest tuition rates in the country, FHSU also offers scholarships for active military members, transferees, and online students.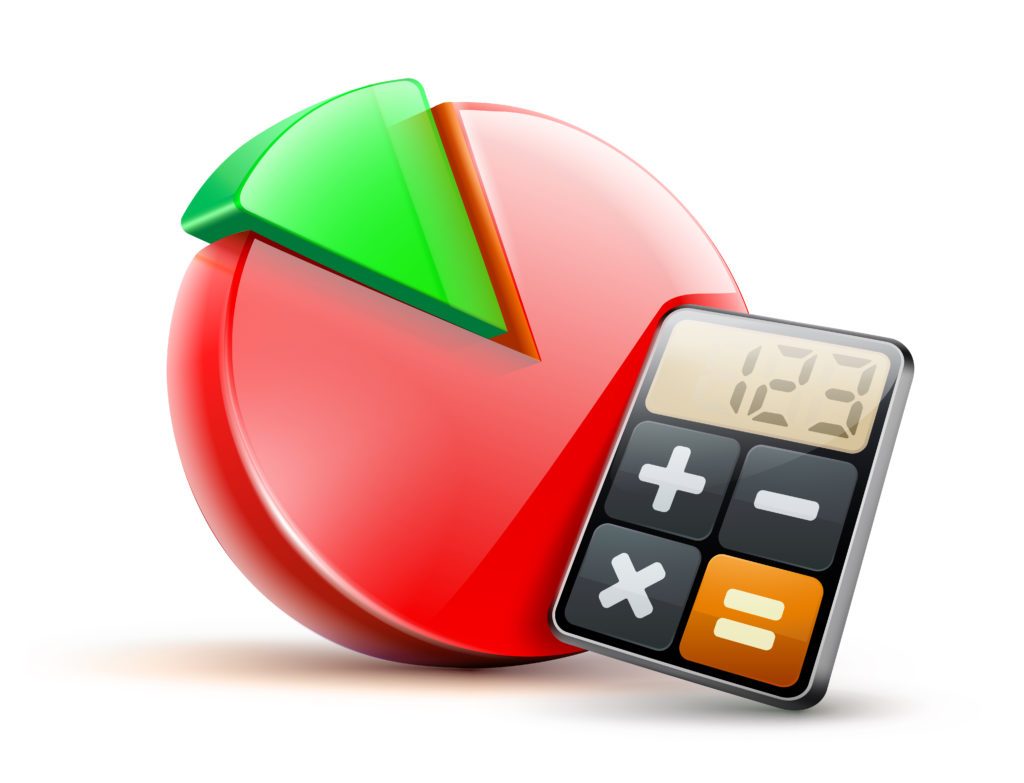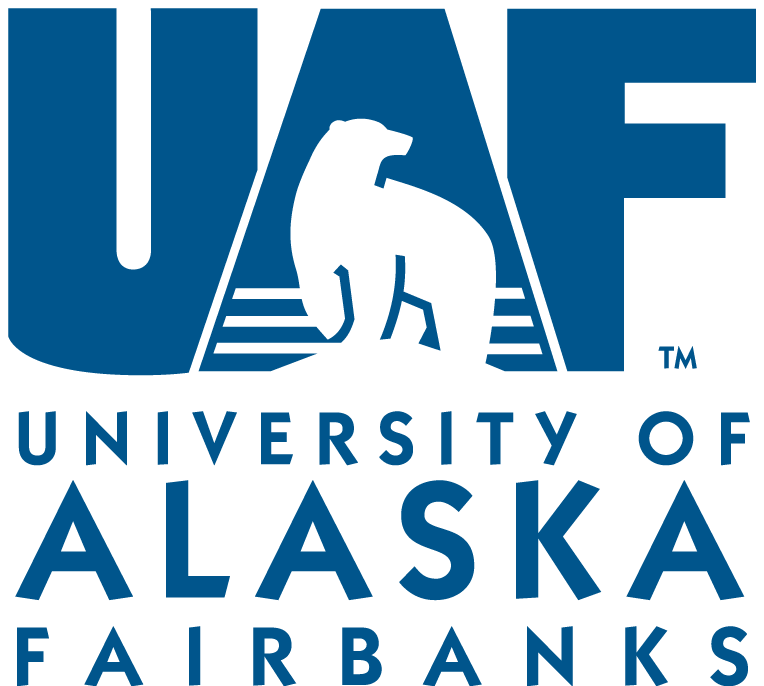 University of Alaska – Fairbanks
Holding multiple grant statuses, the University of Alaska Fairbanks is a flagship public research institution offering some of the best bachelor's programs, both on-campus and online. UAF enrolls more than 14,000 students, less than half of whom are under the university's eLearning Division. The university has received numerous recognitions from the U.S. News and World Report for its bachelor's programs, MBAs, and specific programs in Education and Criminology.
UAF eCampus prides itself in offering a wide selection of online programs. You can choose from 12 different undergraduate programs, including Political Science, Applied Management, and Psychology. Online courses have a student-faculty ratio of 11:1 for individualized learning. To provide full flexibility, the university uses pre-recorded lectures so online students can access them anytime.
UAF's online programs are also made engaging by including social media platforms and blogs as part of the coursework. The program also offers enriching activities, capstone projects, and one-on-one mentorship so you'll be prepared to face your industry.
Online Tuition: $234 (100-200 level) or $289 (300-400 level) per credit hour
Learn more about the Affordable Online Bachelor's Degree Programs at the University of Alaska – Fairbanks here.
Did You Know?
University of Alaska Fairbanks' eCampus offers an online Bachelor's Degree Completion Program for students who have had multiple transfers or are interested in finishing their degree but have no means of going back on-campus. Students who have previously taken at least 100 credit hours can take advantage of this program and finish their bachelor's with a tailor-made curriculum.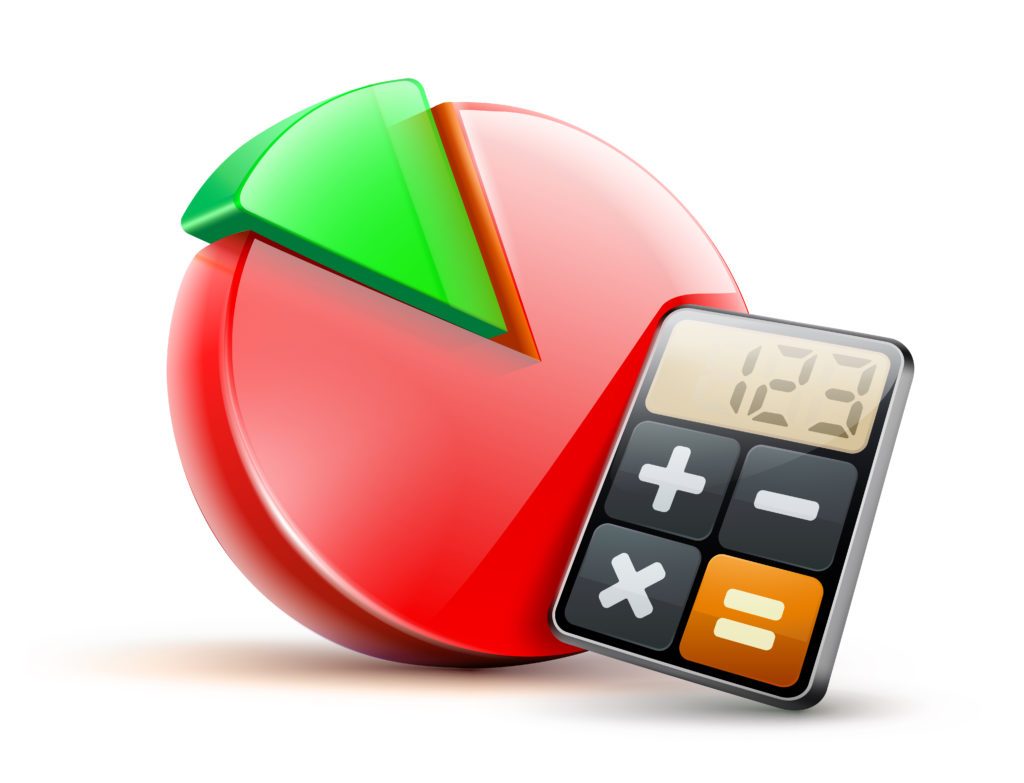 Ohio University
Ohio University is the state's oldest academic institution offering comprehensive programs for all its enrollees. Online students at Ohio Online are equipped with the necessary knowledge and skillset to succeed while enjoying a flexible learning schedule and expanding their network. With more than 7,500 students, Ohio Online offers different online tools to ensure that you're on the right academic track.
Ohio Online offers 12 undergraduate programs including fully-online degrees like Human Services, Interior Architecture, and Communication. The university also accepts transfer credits from accredited institutions.
With this, you can complete programs, such as Criminal Justice and Integrated Healthcare Studies, faster and more efficiently. Best of all, the programs are very affordable ranging from $240 to $243 per credit hour. The university also offers various scholarships and financial aid for qualified students.
Online Tuition: $240 (in-state) or $243 (out-of-state) per credit hour
Learn more about the Affordable Online Bachelor's Degree Programs at Ohio University here.
Did You Know?
There are many ways to get involved at Ohio University. The university is home to different clubs, organizations, and fraternities to network and develop your interpersonal skills. You can also get involved in giving back to the community through different programs like community engagements and volunteer internships.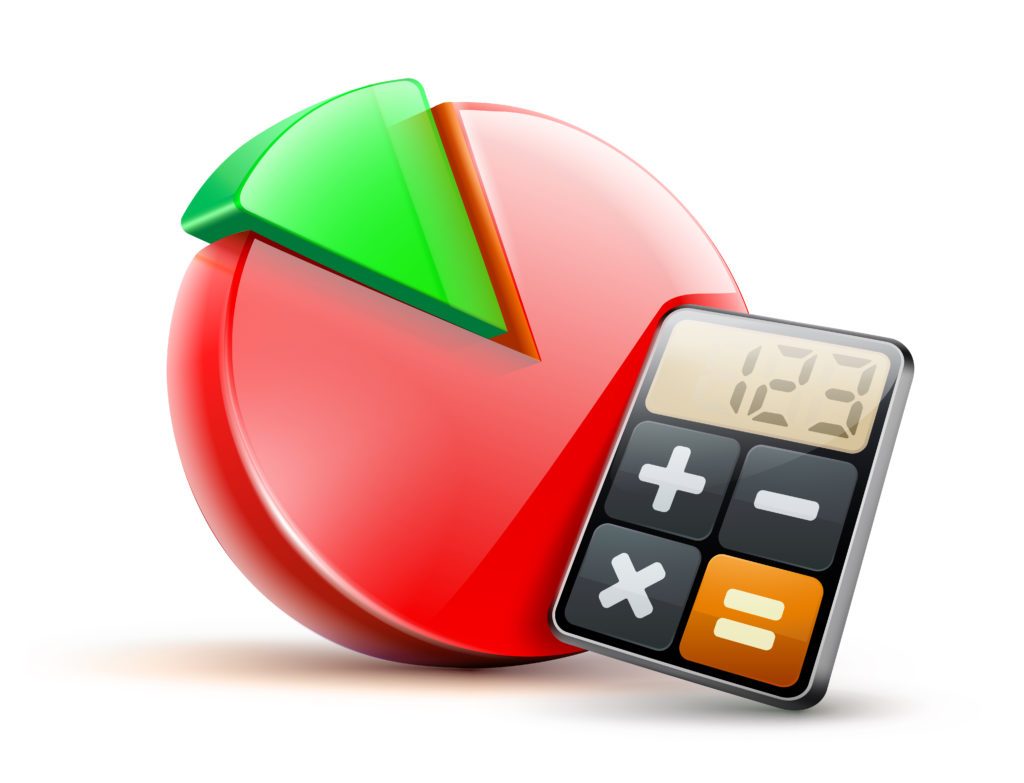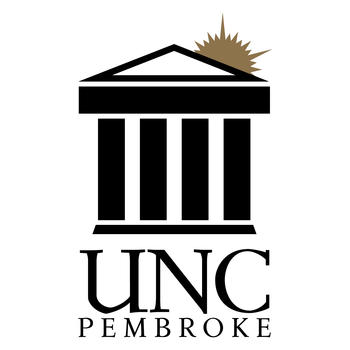 University of North Carolina – Pembroke
The University of North Carolina Pembroke is a public, coeducational liberal arts institution that aims to form young minds and expose them to a diverse learning environment.
If you're looking for career advancement that's pocket-friendly, UNC Pembroke's Office of Online Learning (OOL) offers different virtual programs, ranging from bachelor's degrees to certificate programs, to equip you with the needed knowledge and skills. Plus, learn from experts and qualified professors so you'll be able to succeed in your industry.
OOL offers six comprehensive undergraduate programs including a degree in Sociology, Business Administration, and Criminal Justice. Their lineup also includes an RN-BSN Program for registered nurses who are seeking a bachelor's degree. This will help registered nurses acquire more skills and learn best practices that they can practice in their scope of work. Additionally, online students may access various online resources, such as online libraries and tutorial services, to help them with their coursework.
Online Tuition: $103.21 (Residents) or $269.78 (Non-Residents) per credit hour plus a flat fee of $36.75
Learn more about the Affordable Online Bachelor's Degree Programs at the University of North Carolina – Pembroke here.
Did You Know?
The University of North Carolina Pembroke was first established as the Croatan Normal School to primarily accommodate American Indian students in 1887. Currently, the school maintains serving a diverse student body with over 8,000 students from different backgrounds.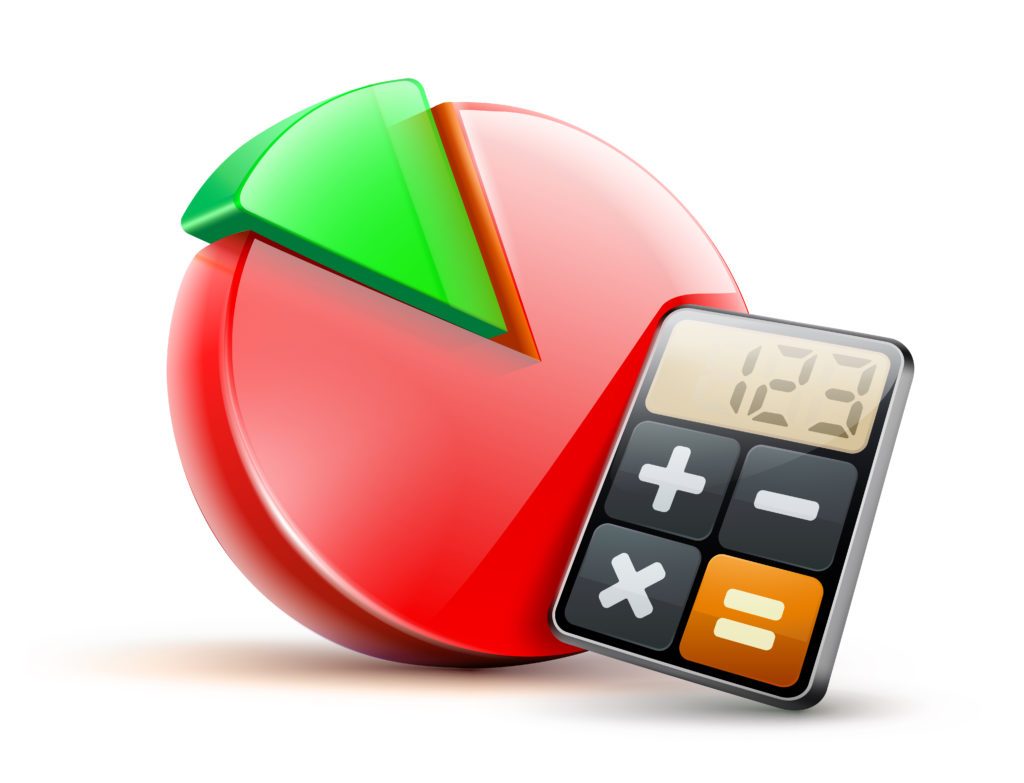 Amberton University
Amberton University is a private Christian institution that aims to develop capable students by imparting academic and problem-solving skills training. The institution offers flexibility for all its enrollees, providing both classroom and remote learning options to accommodate working professionals.
Aside from providing quality programs, Amberton is also known for having the lowest tuition rate in the country and even offers different payment plans to accommodate your financial capabilities.
The university offers a total of eight online degree programs, ranging from accounting to project management and general business. If you're planning to pursue a leadership role in the field of business, Amberton's online management degree will help you have an edge in the corporate world.
The program includes foundational courses in business, finance, and management to successfully lead different business arms or even lead your own company. The online curriculums are structured into 10-week terms with "pay as you go" plans so you won't have to worry about student debt.
Online Tuition: $285 per credit hour
Learn more about the Affordable Online Bachelor's Degree Programs at Amberton University here.
Did You Know?
Amberton University was originally a campus to accommodate Abilene Christian University students in the early 1970s. It was not until 1981 that Amberton University was able to stand on its own and grow to become one of the most affordable institutions in the country.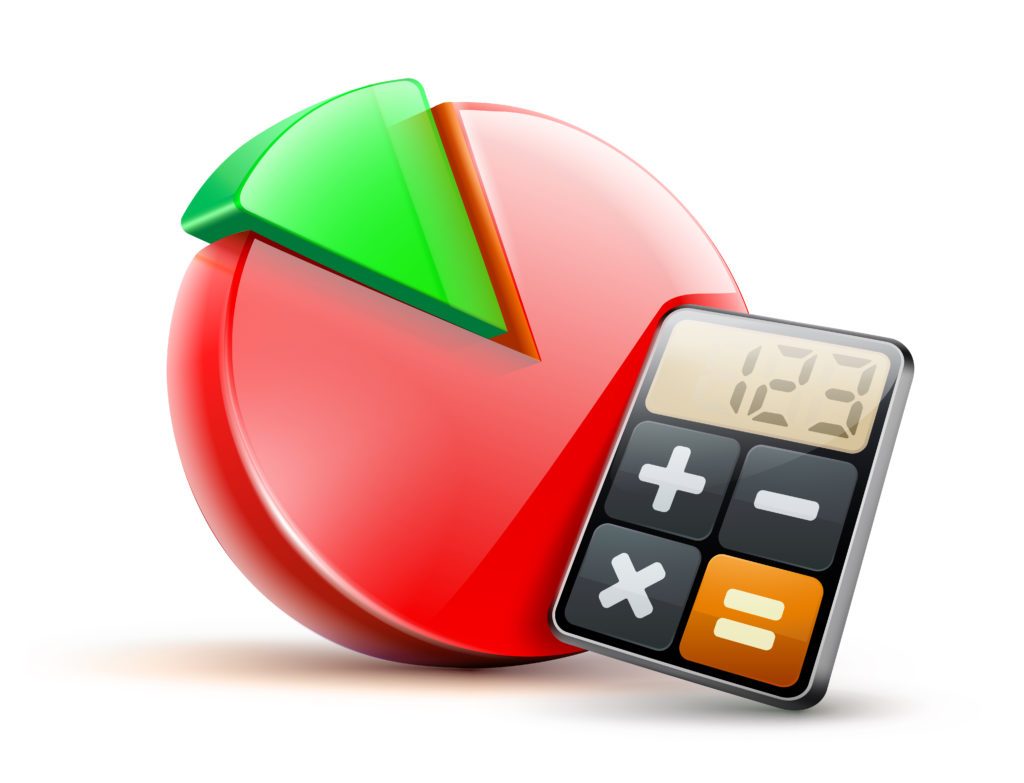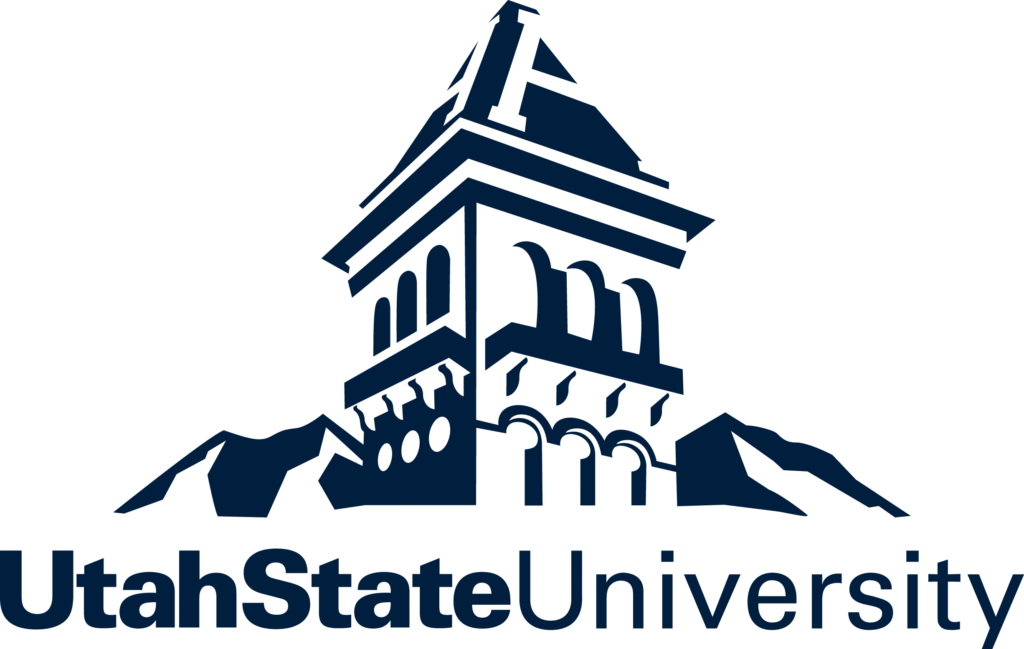 Utah State University
Utah State University is a public research university that aims to produce competitive graduates through its 240+ academic programs and modern facilities. Its distance learning arm, USU Online, offers some of the best programs for returning students, career-shifters, and professionals seeking to advance their careers.
The school also accepts transfer credits, making it favorable for students with previous course credits. Best of all, Utah State offers a flexible learning system so students can complete their coursework anywhere at their convenient time.
USU Online currently offers over 15 affordable online bachelor's degrees in different fields including Economics, Integrated Studies, and Liberal Arts. If you're interested in computer technology and cybersecurity, the Bachelor's degree in Technology Systems may be the right program for you.
With this, you'll learn in-depth knowledge of the world of information technology and different electronic fundamentals. With USU's online programs, you'll cover condensed online courses with four-week and seven-week timelines so you can earn an undergraduate degree in no time.
Online Tuition: $332.83 (in-state) or $369 (out-of-state) per credit hour
Learn more about the Affordable Online Bachelor's Degree Programs at Utah State University here.
Did You Know?
Utah State University claims to be one of the first universities in the state to use digital formats in academic work back in 1995. A year later, it launched its first fully online course through the help of the Higher Education Technologies Initiative. Today, USU continues to be at the forefront of online education by providing a huge selection of virtual programs.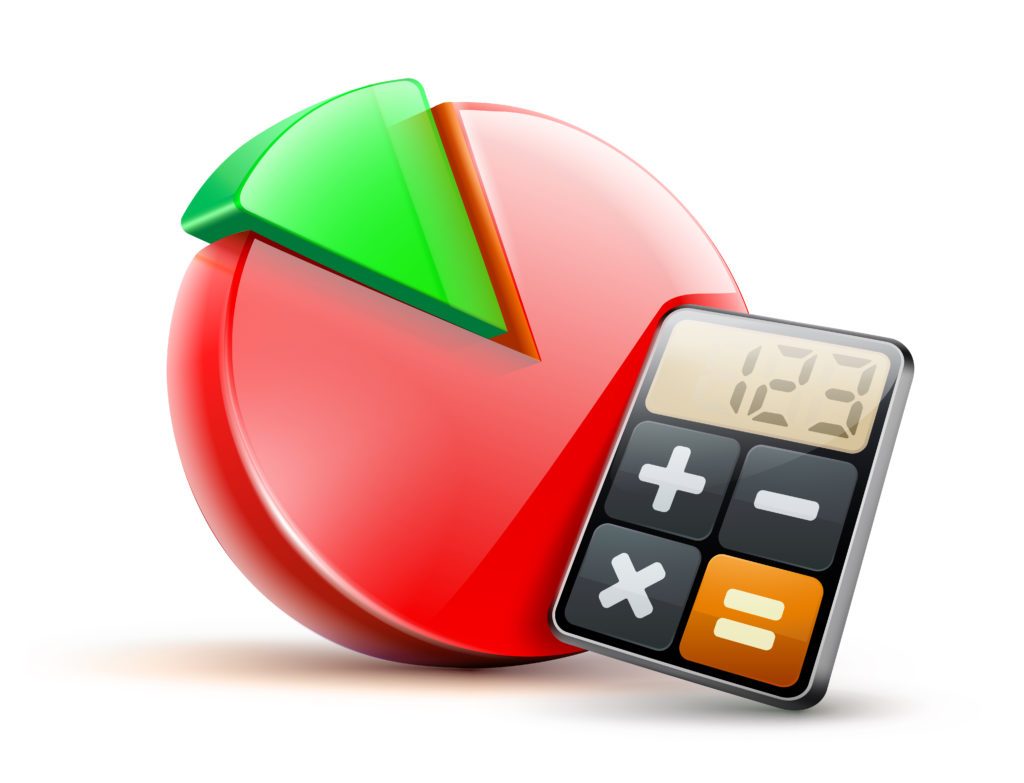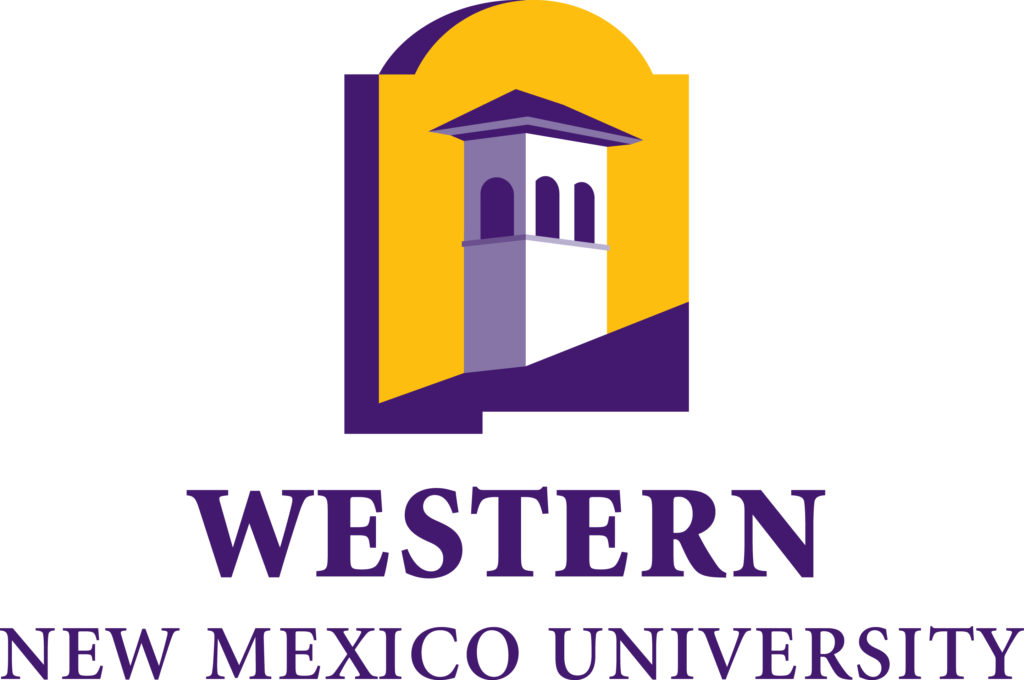 Western New Mexico University
Western New Mexico University is a regionally accredited public that empowers its students through different learning opportunities and a diverse environment. If you're looking for a flexible and affordable program, WNMU Online offers a convenient way for you to earn a degree and eventually advance in your field. The courses are 100% online so you can cover different theories and concepts while looking after your family or working at a day job.
WNMU Online offers a selection of bachelor's degree programs like Criminal Justice, Rehabilitation Services, and Business Administration. The school also offers a program in Chemical Dependency which will help you pursue a career in counseling and clinic management.
If you're in the field of teaching, there are education programs offered for early childhood, elementary, and secondary education. Western New Mexico University maintains an 18:1 student-faculty ratio so you'll surely get the proper guidance and mentorship.
Online Tuition: $273.93 (in-state) or $351.98 (out-of-state) per credit hour
Learn more about the Affordable Online Bachelor's Degree Programs at Western New Mexico University here.
Did You Know?
Western New Mexico University launched its online programs in 1995. Over the years, WNMU Online has grown to educate more than 150,000 online students and has expanded its program selection, providing over 60 online degree choices. The school's online programs have also been recognized by the U.S. News and World Report throughout the years.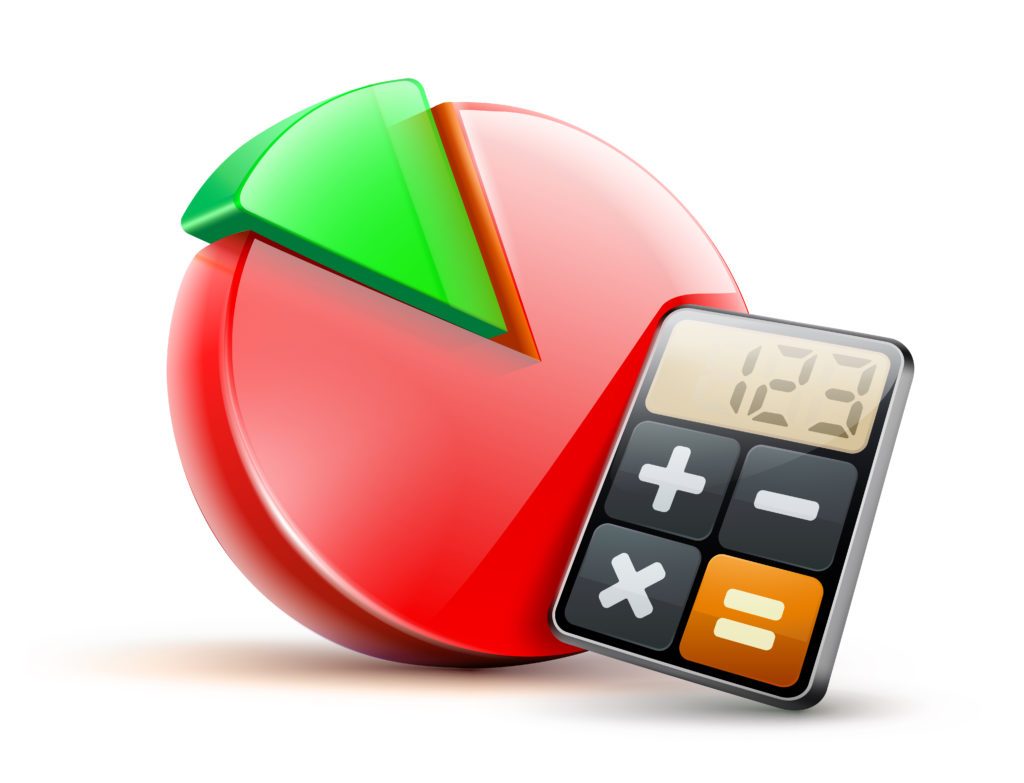 American Public University
The American Public University is a private online institution that provides quality curriculums and virtual learning activities to produce a well-rounded graduate. Students will be exposed to different academic courses relevant to their field, along with online forums and speaking engagements from industry experts to advance their learning experience.
The online programs are also designed to be flexible with the use of a mobile app so you can access your learning resources conveniently. Aside from its affordability, enjoy zero registration and admission fees.
With programs requiring 120 to 124 semester hours, APU offers around 55 bachelor's degrees programs that can be accomplished through distance learning. Some unique offerings include the B.S. in Space Studies, B.A. in Homeland Security, and B.S. in Fire Science Management.
Additionally, the university also offers a wide selection of business degrees like Business Administration, Retail Management, and Business Analytics. Aside from learning theories, get the chance to network and expand your connections with approximately 90,000 students from different backgrounds.
Online Tuition: $285 per credit hour ($250 with military grant)
Learn more about the Affordable Online Bachelor's Degree Programs at American Public University here.
Did You Know?
The American Public University's online degree programs are perfect for working professionals. In fact, the school has effectively attracted a lot of working adults, making up 89% of its student population. Its student population also has an average age of 32.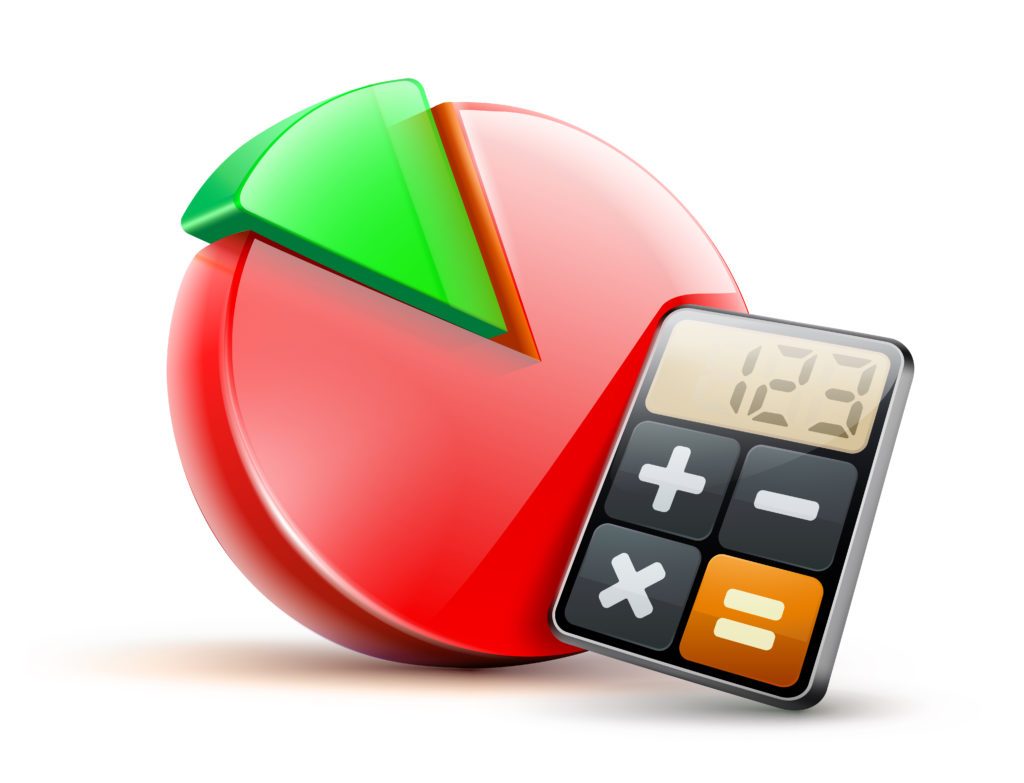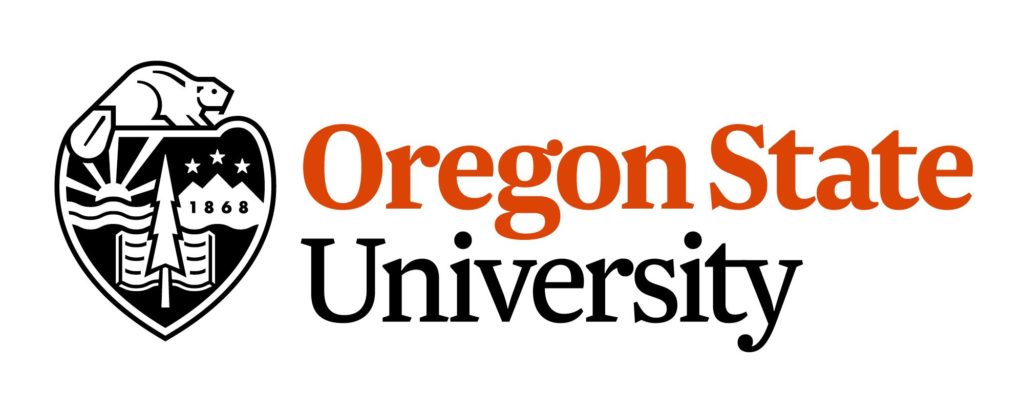 Oregon State University
Oregon State University is Beaver State's largest public research institution offering 200+ NWCCU-accredited programs both on-site and online. The OSU Ecampus delivers impactful curriculums, which produces exceptional and innovative graduates. The courses are delivered through different methods according to your availability and needs.
Students can choose the online method where 100% of their coursework may be done virtually through asynchronous resources. You may also choose a hybrid setup where you have the option to mix asynchronous videos with scheduled online zoom classes.
The Ecampus offers over 40 affordable fully online bachelor's degrees and a University Exploratory Studies Program. You can choose from various top-notch and unique degrees like the B.A. in French, B.S. in Horticulture, B.S. in Sustainability, and B.S. in Rangeland Science, all of which may be accomplished online.
Online enrollees may also add minors, such as Geography, Public Health, and Computer Science, depending on their interests. The school has adopted a quarter term system where you can take 10-week courses every season from summer to spring.
Online Tuition: $331 per credit hour
Learn more about the Affordable Online Bachelor's Degree Programs at Oregon State University here.
Did You Know?
Oregon State University has been accredited by the Northwest Commission on Colleges and Universities. This shows that the institution has high standards when it comes to delivering its academic programs. On top of the accreditation, OSU has also received consistent recognition from the U.S. News and World Report.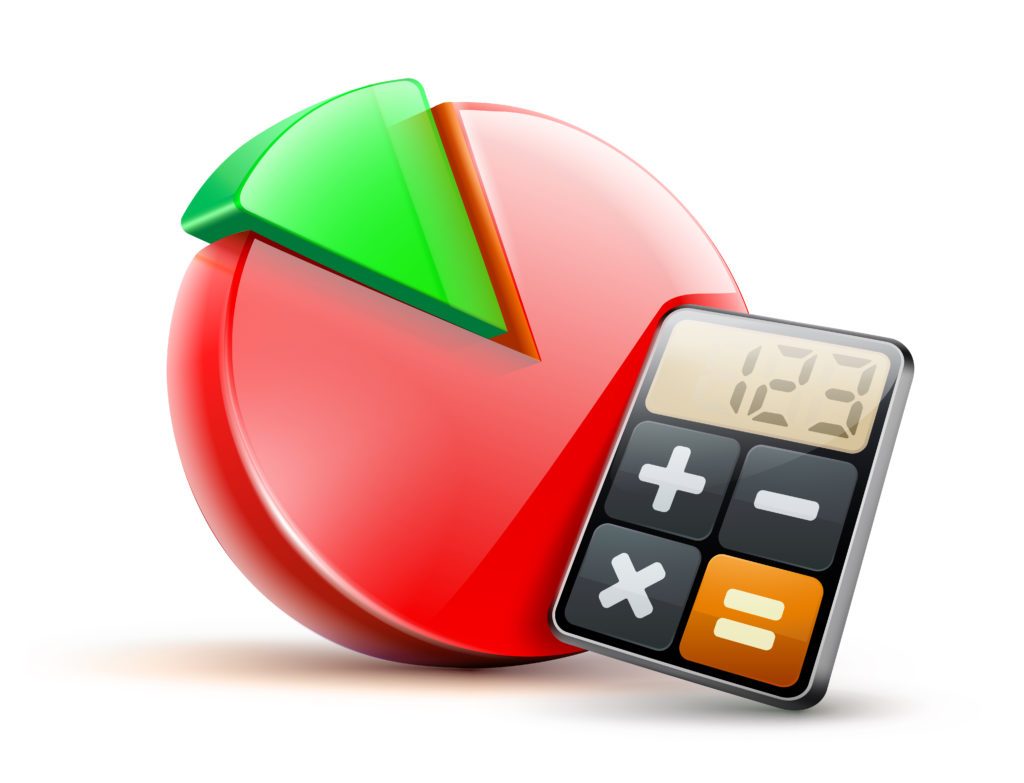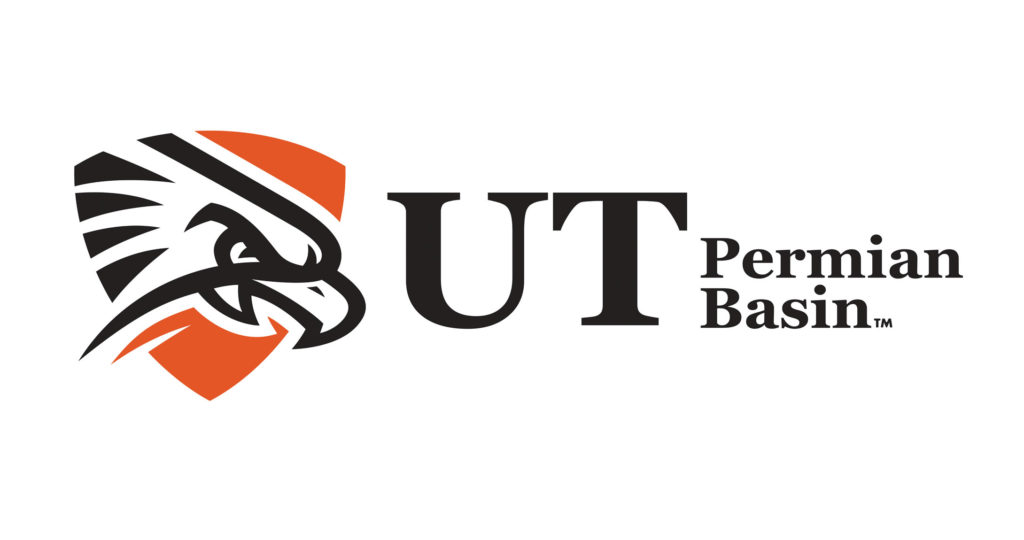 The University of Texas of the Permian Basin
The University of Texas of the Permian Basin is a public research institution that's part of the University of Texas System. The university aims to advance its students' careers through excellent academic instruction and exposure to public service. Through UTPB Online, students can earn a degree through a virtual problem that's both affordable and flexible. Once enrolled, you may be able to access different online student services like online libraries, career support, and a fitness app. You may access your online coursework through Canvas, UTPB's online learning management portal.
The university offers different online programs, ranging from undergraduate degrees to MBAs and certificate programs. In terms of bachelor's programs, you can choose from 16 fields including Healthcare Management, Industrial Tech, and Political Science.
Aside from taking up major courses related to the field, you will also cover different core courses that aim to develop your communication and critical thinking skills. Several programs have accelerated eight-week options through the University of Texas Online Consortium to help you earn your degree faster.
Online Tuition: $219.22 per credit hour
Learn more about the Affordable Online Bachelor's Degree Programs at the University of Texas of the Permian Basin here.
Did You Know?
The University of Texas values inclusion and provides different scholarships for its less privileged students. Qualified freshmen may avail of Freshman Scholarships that provide financial assistance ranging from $500 to $2,000 per year while transferees may receive financial awards like the Transfer Merit Scholarship Award with $2,500 assistance annually.
---
Frequently Asked Questions
What is the cheapest way to get a bachelor's degree?

With the rising costs, getting a bachelor's degree may not be on top of your priority. However, if you're interested in landing in a good position or advancing your career, getting an undergrad is the way to go. There are ways to keep it as painless to the pocket as possible. Here are several ways to save when getting a degree:

Consider an online program, which often costs considerably less per credit than traditional on-campus classes. Not to mention, you'll save from on-campus housing or daily travel costs.
Go for local community colleges or state schools instead. Tuition fees may cost less but you'll still be getting quality education highly regarded by companies.
Look for scholarships and/or grants that will help you pay for college. However, it's best to check for caveats, conditions, or limitations that may cost you.
Consider accelerated bachelor's degree programs that are applicable in your area of interest. Less time may result in fewer costs!
Is getting an affordable degree program going to affect the quality of my education?

Getting into an affordable bachelor's program may not be as glamorous as going into an expensive one. But in terms of quality and instruction, most online institutions provide high-caliber curriculums and efficient learning systems. If there's one thing that you should look out for, it's the school's accreditation.

This is a great indication that you'll be entering a program that has passed high academic standards and offers the right coursework and tools to train you for success. So, if you're worried about quality, do your research and check out reliable resources for affordable accredited schools in your area.
What are the most affordable bachelor's degrees to earn?

Generally, degree programs offer a basic set of general courses followed by major courses and electives based on your field of study. The amount spent varies on the prescribed number of credit hours to finish the degree. Some of the least expensive bachelor's degrees are focused on the most popular career choices and ones that can be finished in a shorter period, such as:

Accounting – Students under this program often choose the courses that are can be credited in taking the Certified Public Accountant (CPA) licensure exam.
Business Administration – Taking up the general track of Business Administration will cost less compared to taking up various concentrations like Marketing or Management.
English – A degree in English may involve general courses like Communication and Technical Writing, which lets you save by taking up lesser major courses.
Health Sciences – This degree exposes you to both the medical and scientific fields without having to endure long years and expensive tuition in medical school.
Liberal Arts – With this degree, you'll be exposed to more general courses which may cost less than taking up more major courses.
Information technology – Some online degrees under this field can be finished in as fast as two years so you can start your career right away while getting a lot of savings.
Will I earn less with an affordable online degree? 

The amount you spend on your tuition will not dictate how much you will be earning, rather it's the opportunities that you take that will. Your field of choice may influence your earning capacity since some high-paying positions require certain degrees. According to U.S. News and World Report, some of the best earning jobs for 2022 are in the fields of healthcare, information technology, and cybersecurity. So, if you're looking into entering a more financially fruitful profession, you may consider these areas of study.

Another factor to consider in terms of earning is the position you will be filling in and the rate of promotion. Some jobs, especially the ones in a corporate setting, require longer time and experience before getting the chance to be promoted into a manager or supervisor. That's why it's important to equip yourself with a bachelor's degree to be more qualified to take on higher roles in the industry.
What are some of the benefits of distance learning?

Taking up a degree online may be different from the usual classroom setting that most individuals are used to. One of the main benefits of distance learning is its global capabilities. Through online programs, you can network and connect with students from anywhere around the world. This opens a lot of opportunities like partnerships and working relationships.

Another benefit of online learning is the flexibility to take your schoolwork anywhere and work on them anytime. This is perfect for working professionals who need to juggle a day job while seeking learning opportunities through virtual programs. Entrepreneurs running their own businesses and individuals focused on their families can take courses in their stores and homes, respectively.

Lastly, you'll save a lot by sticking to distance education. Financially, you'll be able to save from the on-campus school fees and even from buying books since most of the coursework are done online. You'll also save time since most online programs aren't as demanding and scheduled as on-campus classes. So, you'll have a lot of spare time to spend with your family, friends, and yourself all while earning a degree to jumpstart your career.
---
Need the Basics? What is a Bachelor's Degree?
If you have some extra time to explore, see our list of the:
20 Easiest Online Bachelor's Degrees
10 Most Valuable Bachelor's Degrees