Find Your Perfect School
Premium Schools is an advertising-supported site. Featured or trusted partner programs and all school search, finder, or match results are for schools that compensate us. This compensation does not influence our school rankings, resource guides, or other editorially-independent information published on this site.
Visual Communications may very well be one of the most misunderstood degree programs. Many of you may wonder if the online Associates in Visual Communications degree includes photography, graphic design, digital design, or audiovisual studies. The answer is YES—Visual Communication is everything of these.
Because visual communication is a large field that covers the numerous ways people exchange information and how an audience absorbs that information, visual communication degrees might be challenging.
An associate in visual communications degree can help you pursue careers as a photographer, graphic designer, or photojournalist, among many other options.
Check this out: The 10 Best Online Associates in Digital Media Degrees
---
Quick Summarization
Associate in visual communications programs teaches students how to produce marketable graphic design materials for business use. Your education will prepare you to use the most cutting-edge technology and computer abilities available to generate visual productions for advertising and business objectives, conceptualize a notion, and then produce it to market a specific product or idea.
---
Methodology
Earning an online Visual Communications degree at this level allows graduates to put their skills to work in a variety of industries! To help you determine the most suitable program for you, we put together the Visual Communications associate degrees that stand out because of these factors:
Generally offered in a hybrid learning format, in which students attend online classes and complete on-campus coursework visual communications major courses to demonstrate their skills and knowledge throughout the semester,
Rigorous coursework that produces tech-savvy students who create efficient print materials, and use interactive media and 3-D animation,
Transfer Pathway agreements with partner colleges for graduates' seamless transfer to a bachelor's degree in Visual Communications, should they decide to pursue it,
Require students to create portfolios showcasing their visual communication competence so they become prepared to work in advertising, game development, web design, television, or cinema following their completion of the associate's level,
A first-rate Learning Management System that features access to online coursework and resources as well as online support,
The finest panel of instructors who are professionally recognized in the field of Visual Communications,
Federal financial aid programs for associate's degree students who qualify,
Official recognition from accrediting academic organizations,
Recognition within the industry as a leading Visual Communications program that produces the most skilled graduates
For more details about our ranking process, please read our Methodology.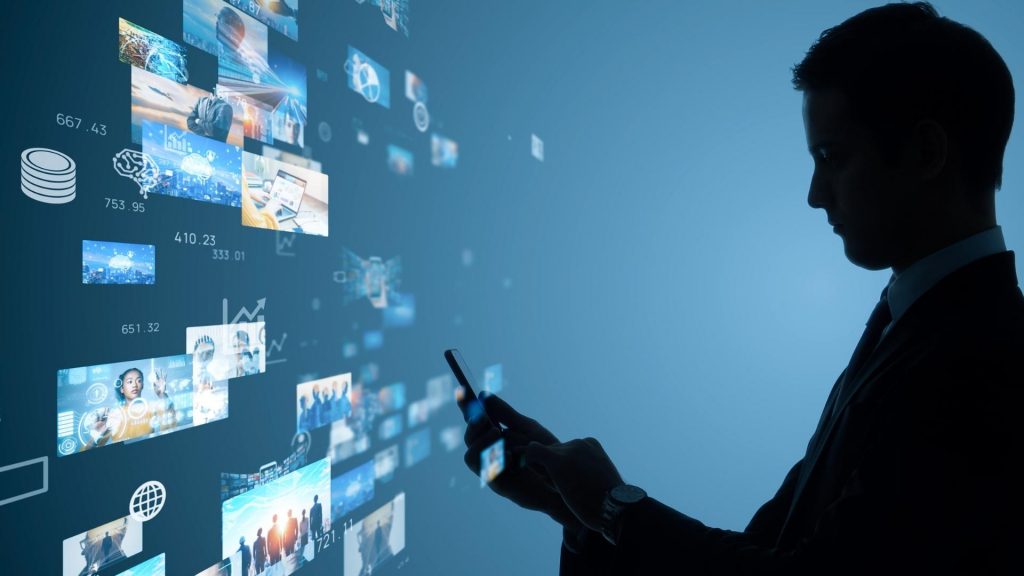 5 Best Online Associates in Visual Communications Degrees
SUNY Broome Community College
Broome Community College offers a fully online Associate of Science in Visual Communication that prepares students for entry-level positions and advanced degrees in visual communications and other related fields through rigorous online coursework.
Students learn the skills to properly convey their ideas through images through learning theoretical and practical abilities by implementing modern image-based communication in a worldwide setting.
Aside from general education courses, students need to complete visual communication design courses, including:
Introduction to Two-Dimensional Design
Introduction to Three-Dimensional Design
Beginning Drawing
Introduction to Computer Graphics
Communicating About Ideas and Values
Students with plans to continue visual communication at a bachelor's level will be given personal academic advisors to help them tailor the curriculum. Additionally, students are encouraged to fulfill the FAFSA application to determine whether they can obtain financial aid from the school.
---
Fashion Institute of Design & Merchandising
FIDM is a private for-profit college that offers a hybrid 90-credit Associate of Arts in Visual Communications that prepares students for employment opportunities in the field through creative and rigorous coursework.
This online visual communications program is one of the best programs that allow students to customize their degree with a personal academic counselor upon orientation in one of the school's campus locations in California.
Students are expected to have a knack for creative design and tech knowledge to apply for the online program.
Visual communication courses include:
Color & Design Theory
Digital Imaging
UX Design
Motion Graphic Design
Marketing & Brand Development
Concepts In Trend Forecasting
Media Public Relations
Students need to attend on-campus courses to allow instructors to teach them the technicality of the degree. FIDM also accepts credits earned from previous accredited colleges. Upon graduation, they are equipped to either enter the job market or use the credits towards a bachelor's degree in visual communication design.
---
Madison Area Technical College
Madison Area Technical College offers a hybrid Associate in Visual Communications degree that allows students to complete just two more semesters of coursework to obtain an additional associate's degree in either graphic design or web design and digital media.
Earning this degree will develop your skills and knowledge in sending a message through photography. Plus, if you enroll in the dual enrollment program, you'll be able to stand out against other candidates, giving you a higher chance of employment.
Courses in the program include:
Concept Development
Digital Color
Web Page Design
Video Production
Graphic Design
Advanced Motion Design
Upon graduation, students can continue to a bachelor's degree at Lakeland University, Wisconsin Lutheran College, or Bellevue University. These four-year universities will credit up to 64 hours of coursework earned at MATC.
This means that you'll only need two more years to complete a bachelor's degree in visual communications or communication and media studies and other related fields.
---
Prince George's Community College
Prince George's Community College offers an Associate of Applied Science in Visual Communication/Graphic Design that lets students study on their own terms by enrolling in online classes.
While some courses are offered online, 70% of the coursework is done on-campus, but thanks to its customizable program, you can choose your schedule based on your availability.
This online degree in visual communication will help you pave your way to careers in the field using modern strategies. The courses offered online are:
Introduction to Computer Graphics
Modern Art
Graphic Design
Color Theory and Application
Developing a Professional Image
Upon graduation, visual communication students are expected to be proficient in visual communications and are ready to create their own profiles to be submitted to the school for job placement opportunities.
Additionally, degree seekers will be assigned with an academic counselor to discuss future plans and tailor the curriculum based on the credits acceptable at a four-year university. Non-degree seekers can use this associate program to enhance their skills and competency.
---
Edmond College
Edmond College offers a hybrid 96-credit Associate of Technical Arts in Visual Communications that allows busy adult students to enroll in online courses to accommodate their busy schedules. 
If you're planning to run your own business or become an independent contractor, this visual communication program will teach you basic business principles to help you succeed. You'll focus on creating content for photography and video projects as well as layouts for print production and user interface (UI) projects.
Visual communication courses include:
Digital Imaging
Multimedia Design
Typography
Production Design
Interactive Design
Near the end of your visual communication degree, Edmond College will require you to submit a design portfolio to demonstrate your creative, technical, and visual communications talents.
Instructors will evaluate your portfolio and see whether your works are ready for the job market. They'll give you honest opinions and suggestions to improve errors.
---
Additional Resource: The 10 Best Online Associates in Web Design Degrees
---
Associates in Visual Communications Common Courses
Animation and Multimedia
This course emphasizes creativity, innovation, and experimentation while focusing on two-dimensional animation and multimedia.
Students will use several software programs to produce animated sequences with sound and other effects. It will be required of students to be capable of learning several software programs.
Digital Modeling and Animation
With an emphasis on imagination, innovation, and experimentation, this course focuses on three-dimensional modeling and animation techniques.
There will be an overview of modeling strategies and examples from other sectors. Additionally, students will be required to demonstrate their aptitude for learning a range of software programs.
Graphic Design
This course surveys the design principles and artistic concepts that produce quality commercial art to allow students to become successful graphic designers. Students will gain hands-on experience in taking various projects from concept development to final output.
Training will be provided in the considerable production skills and techniques used by the school's graphic designer.
Digital Photography
The design principles and artistic ideas that result in high-quality commercial art are surveyed in this course. Students will gain practical experience in developing various projects, from the initial concept to the finished product.
Students will train in manufacturing methods and abilities employed by graphic design experts.
Color Theory and Application
This course will require you to attend classes on campus to develop a working knowledge of color systems and a vocabulary of color. Students must create original works of art in the studio, investigating aesthetic color relationships and the psychological implications of color.
They also assess and discuss their own work and that of their peers through written assignments and class critiques.
Portfolio Development for Visual Arts
This studio course offers an organized method of developing a portfolio. Students will compile a coherent body of artwork for academic transfer and/or employment options.
In various styles, students will create a portfolio related to their area of specialization.
Associates in Visual Communications Common Career Path
Graphic Designer
Graphic designers develop visual goods for print and digital media. They might use software like Adobe Creative Suite or Photoshop to design concepts. They mix their talents in the visual arts and communication to help simplify complicated concepts for clients and customers.
Annual median Salary: $50,710
---
Web/App Designer
Web/App Designer organizes a website's content in a user-friendly and intuitive way by combining color, pictures, and text. Due to the rapid expansion of apps, there is a high demand for those who can condense concepts and information into understandable icons.
Federal data from the Bureau of Labor Statistics demonstrates a growth of 13% in employment within the field from 2020-2030.
Annual median Salary: $77,200
---
Video Editor
To make content coherent and aesthetically pleasing, those with a background in visual communication design edit movies for a range of platforms in addition to working with static images. In addition to enhancing the visual appeal of videos, video editors often improve their audio quality by including music and sound effects.
Annual median Salary:$60,360
---
Photojournalist
A photojournalist is a person who takes pictures, edits them, and then publishes them to present a story visually. They are journalists with expertise in interpreting and conveying an event through a photograph.
Annual median Salary: $42,880
Necessary Visual Communication Skills
Creativity
Creativity is the most important skill required of a successful visual communicator. You will have different clients with different stories to tell. Without accessing your creative faculties, you won't be able to generate any ground-breaking design for each company. Regardless of your medium in the field, having a visual eye and a creative eye is crucial.
Adaptability and eagerness to learn
Advanced knowledge in software apps is baked into many visual communication skills. However, technology is fast-pacing, and what you know now may not matter tomorrow. The ability to quickly adapt and learn to use the latest software apps is integral to becoming a successful visual communicator.
Communication
Regardless of the hours you pour into your design, if you lack communication skills, you'd still have zero clients lining up for your work. A designer and their design's success will also depend on the designer's communication skills, which some lack today due to the digital age that makes more people focus on their phones instead of practicing their communication skills with actual people.
Branding
Branding is another skill you must possess to succeed. You need to comprehend your client's brand to determine what their company needs and how to reach out to their target market through logos and ads. And since we already have the technology and the internet, social media branding is relevant to many visual communication professions.
Typography
Anyone can access thousands of fonts, thanks to free apps that allow you to download fonts easily. However, the thing that will make you stand out is how you utilize these fonts. It is crucial to have written language that is readable and pleasing to the eye.
---
Frequently Asked Questions
Is Visual Communications a good major?
Yes, a lot of undergraduate students choose to major in visual communication. Because it encourages a high level of creativity and teaches you how to utilize that creativity to connect with others, the discipline of visual communication appeals to many people.
What's the difference between Visual Communication and Graphic Design?
The task of communicating a message or information is taken up by visual communication. Graphic design, on the other hand, is a tool that visual communicators employ to solve problems in illustration, typography, or photography. Graphic design is used in every image we encounter; however, not every image has a message.
What does a Visual Communicator do?
To effectively communicate customers' messages to their target audiences, visual communications designers develop and design visual concepts. You will use visual cues to influence your audience to act or feel a certain way as a visual communications designer.
What's the highest level of education for Visual Communication?
A master's degree is the highest level of education available for visual communication. Although there are no Ph.D. programs primarily focused on visual communication, those interested can pursue a Ph.D. in communication or rhetoric and communication with a visual communication concentration. Media arts and strategic communication are some additional specialization opportunities.
Can you get a Bachelor's in Visual Communication online?
The majority of the undergraduate programs in visual communication are in hybrid format since a visual communication degree requires practical work in studio courses.
---
In Conclusion
An online associate's degree in visual communications will develop your creative design and computer technology skills.
Some degrees also mix business principles to help you build your own business in the field.
Associate degree programs in visual communications allow you to pursue entry-level positions in several jobs, such as graphic design, web design, and many more!
You can also continue to a bachelor's degree upon graduation.
---
More Info: The 10 Best Online Associates in Graphic Design Degrees